Amazon Spring Clothes
Amazon is one of those shopping sites that offers A LOT… but not necessarily the best.
But when you find a hidden gem that's super affordable?
Well, you feel like you've won the fashion lottery.
So in today's post, I'm back with another round up of the best Amazon fashion finds – a spring edition. Combing through pages and pages of stuff, I've found some surprisingly great spring basics, at a budget friendly price.
Here are the best spring clothes on Amazon.
ADVERTISEMENT
Keep reading, or pin this article to save it for later ⇟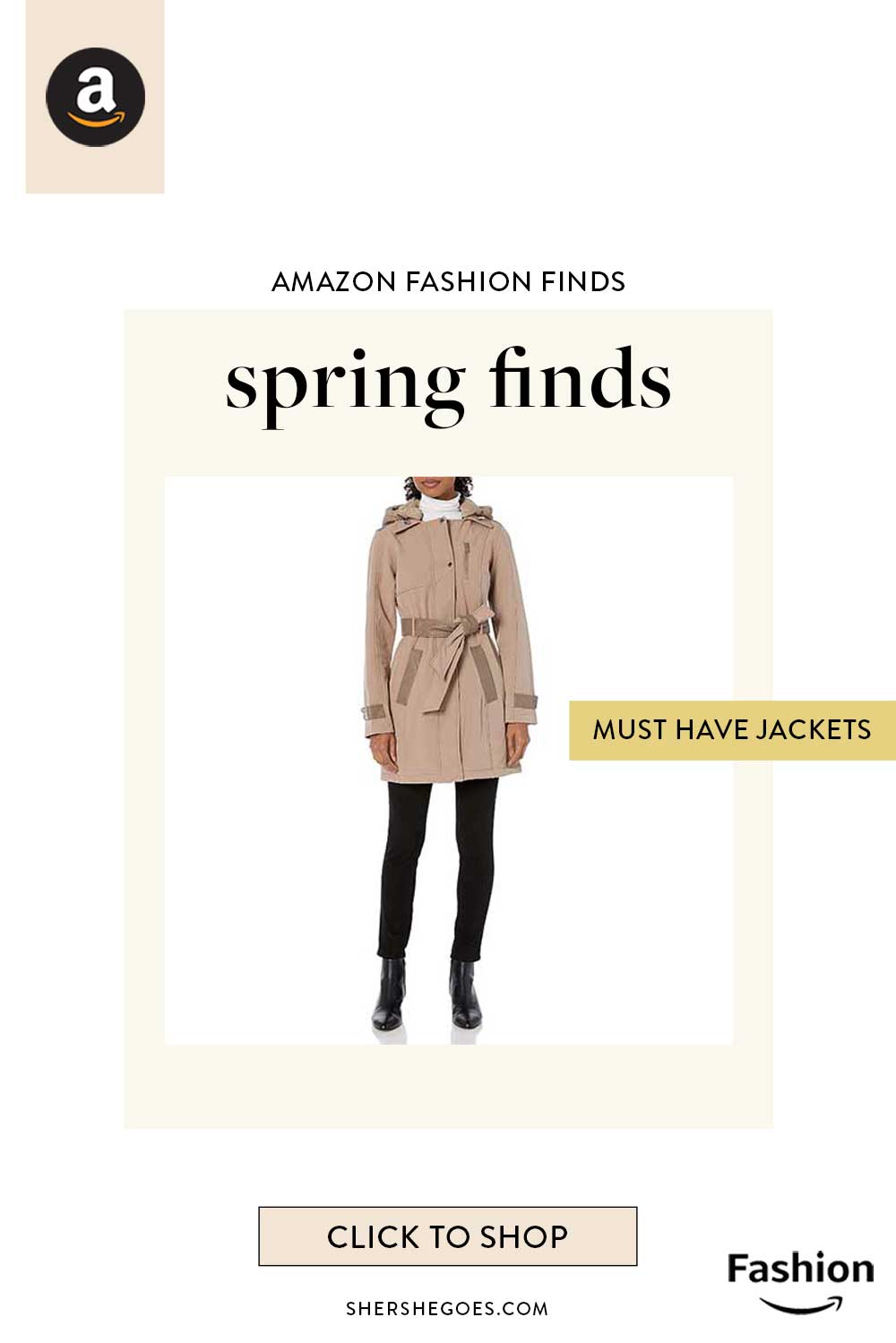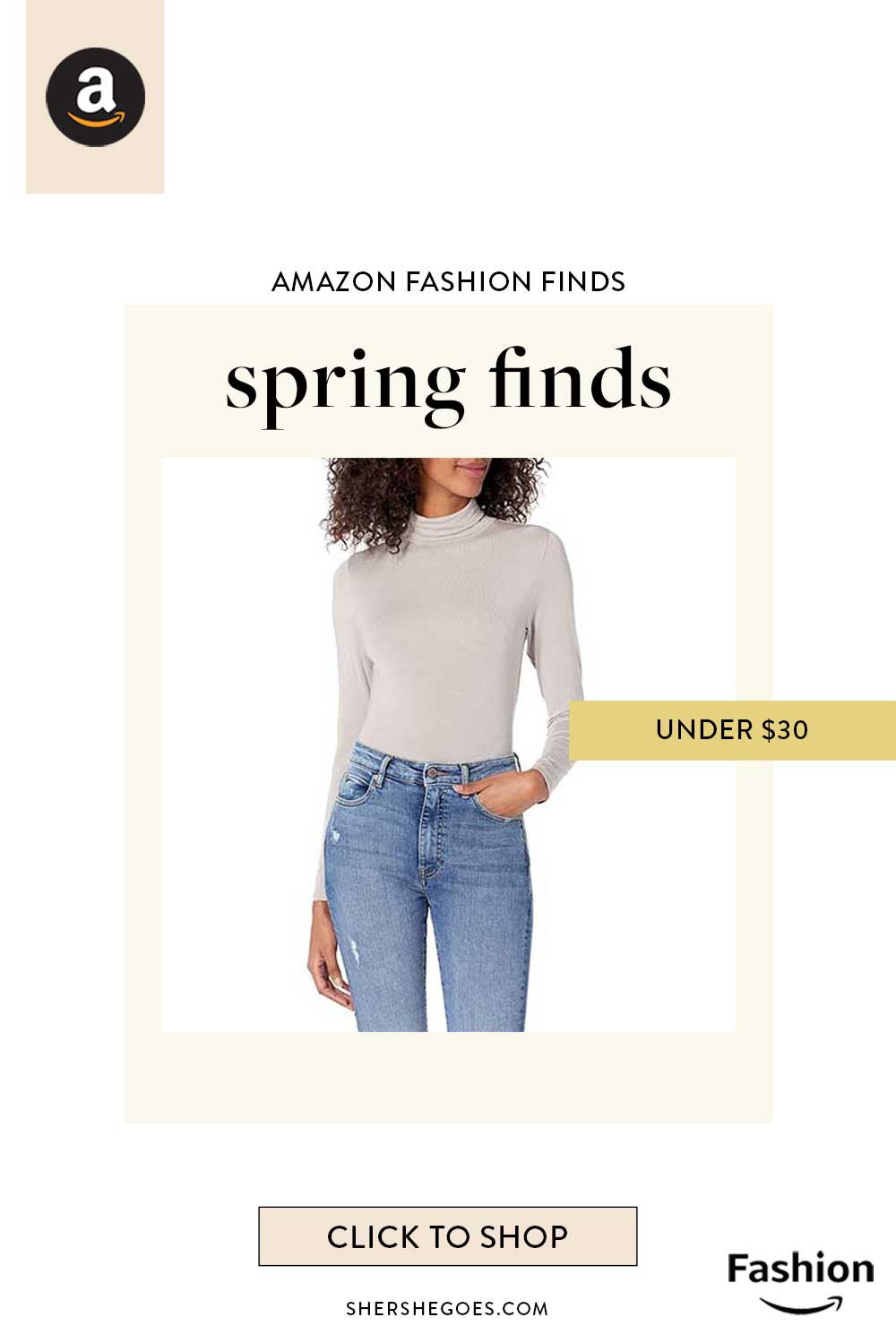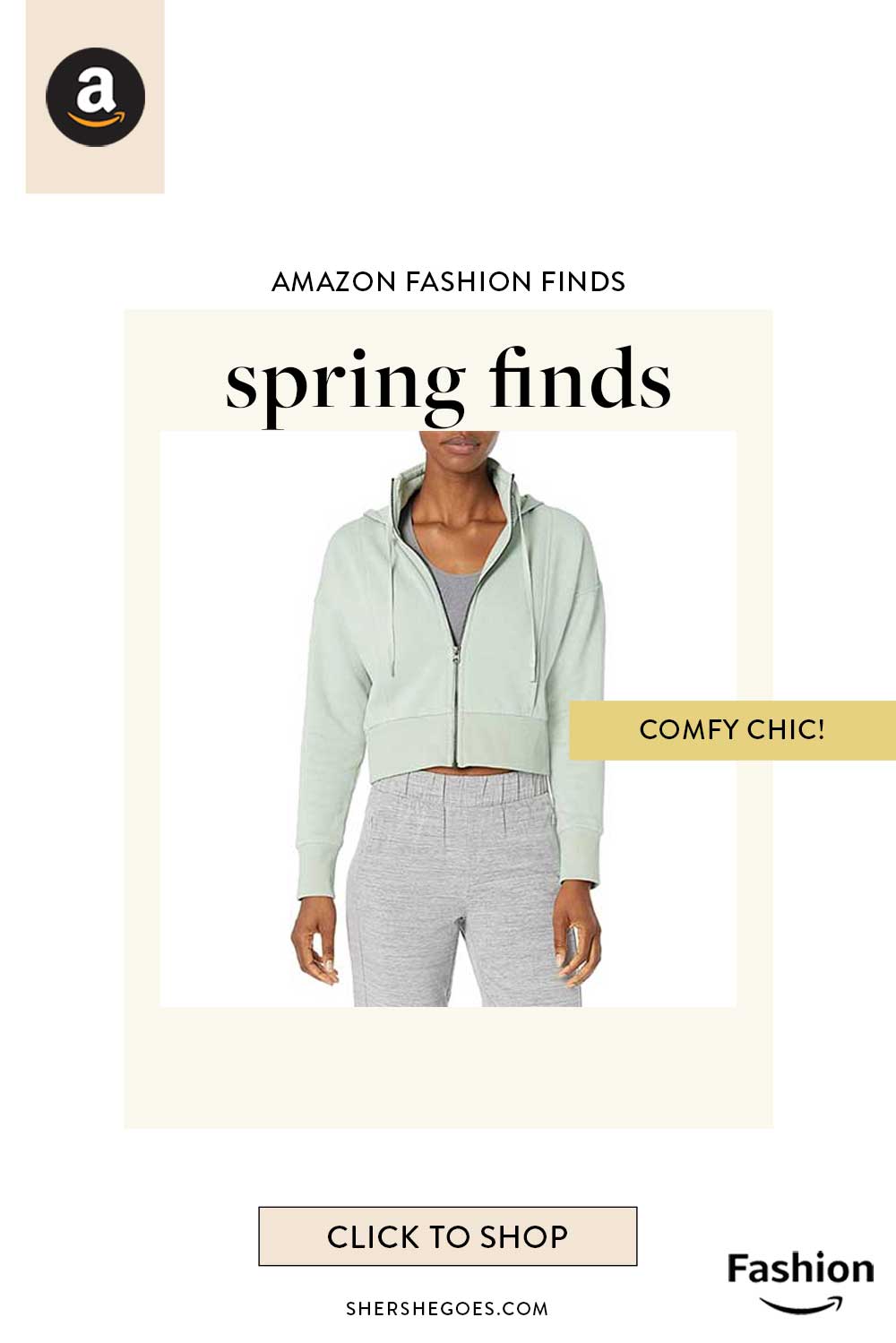 ADVERTISEMENT
---
---
Best Spring Clothes on Amazon
Chances are you may not enter the office at all this year.
But hopefully… we'll all be able to squeeze in a visit to see friends and family we've been isolated from for the past year, and maybe even more hopefully, we'll get to travel!
So with that in mind, the spring clothes below are focused on cute and wearable staples like jackets, comfy clothes and simple-but-quality tops.
Best Amazon Spring Basics
If you were to freshen up your wardrobe with just a couple spring items, here's what we'd recommend:
For our entire curated selection of spring fashion picks, keep reading below!
ADVERTISEMENT
---
---
Amazon Fashion Finds: Spring 2021
Short Sleeve Square Neck Cardigan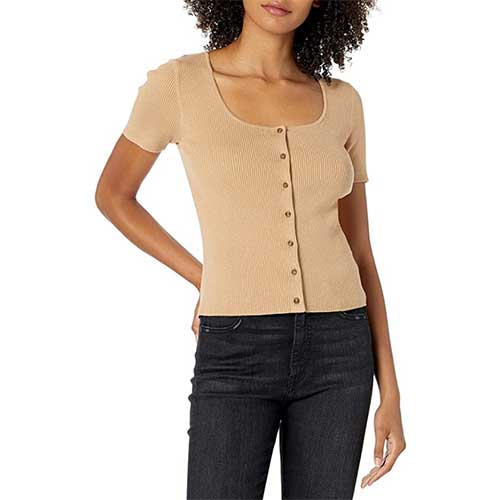 Well made tops like these are a hidden gem on Amazon!
This short sleeve cardigan is simple, but so on trend for spring 2021. The muted colors, tiny buttons and slight ribbed texture elevate an everyday cardigan to a fashion forward top.
Wear this with high rise loose fit jeans while it's still a little colder, than transition to summer with jean shorts and some strappy sandals.
Overall, this cardigan is classic enough to wear for a work zoom call and easy to dress down for the weekend. What's not to love?
ADVERTISEMENT
---
---
Slouchy Sweater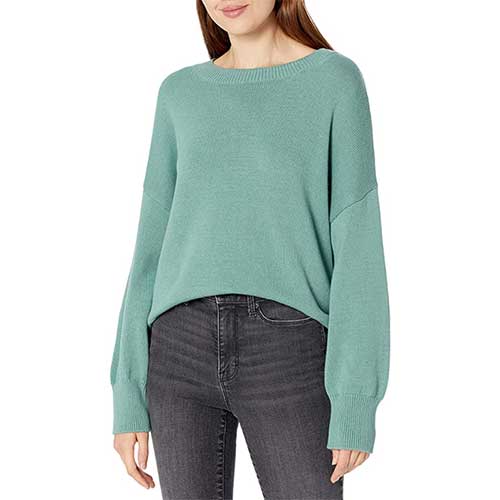 This soft slouchy sweater is simple, but perfect for spring with its muted green color.
Throw it over jeans, leggings or a silky skirt for a casual, comfy everyday outfit.
Love the slight bell sleeves, wide crew neck and relaxed fit. It comes in a variety of colors too!
ADVERTISEMENT
---
---
Second Skin Long Sleeve Tee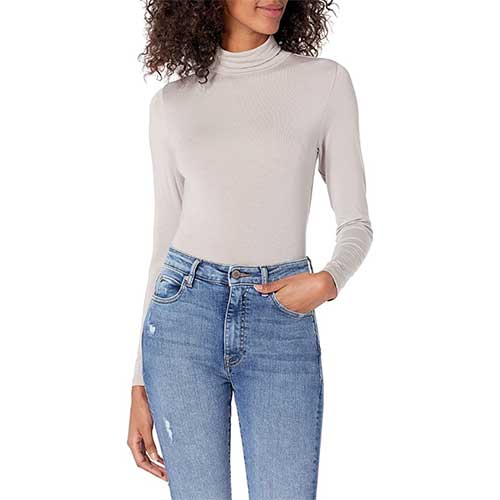 'Second skin' long sleeve tees are all the rage for spring.
But if you're not into grandma florals, or distracting graphic prints, this solid color turtleneck option is for you.
Soft, slinky and oh so comfortable, tees like this are the perfect layering piece for spring. Wear it on it's own to balance out some wide leg jeans, or pair it under a blazer for an effortless, comfortable look.
ADVERTISEMENT
---
---
Softshell Jacket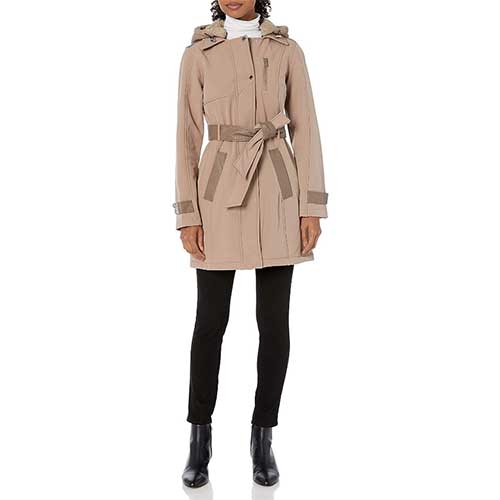 Spring in the northeast is still pretty cold, so I'm always on the lookout for a great spring jacket.
This softshell option checks all the boxes.
It's mid length, with a detachable hood for extra warmth and a self tie belt if you want a cinched in look. It comes in 20 different colors, and is cute and casual to throw over any outfit.
Best of all, this lightweight spring jacket is well made to keep out the wind and light rain while still looking very stylish!
ADVERTISEMENT
---
---
Utility Jumpsuit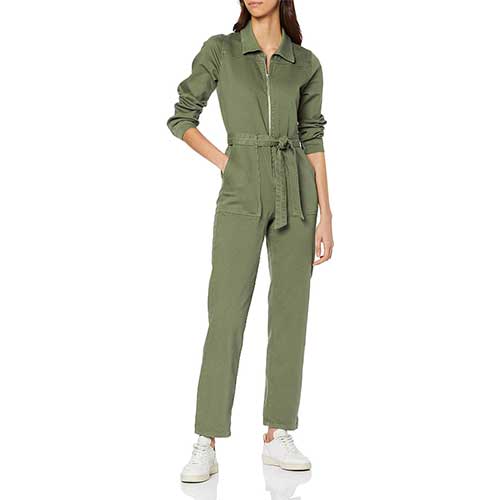 I always love how effortless jumpsuits are, because with one piece, you have an entire outfit ready to go.
This cute utility one piece is super flattering. It's made from a heavyweight fabric that looks like denim, but feels stretchy, so it's very comfortable to wear
Meanwhile, the zipper, patch pockets and self tie waist add a feminine, modern twist and I just love the effect!
ADVERTISEMENT
---
---
Classic Trench Coat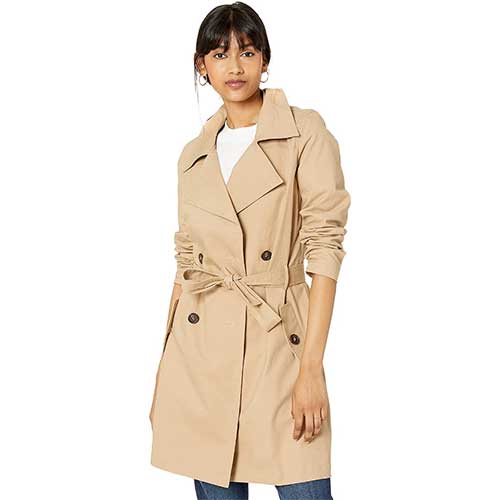 Long coats are having a moment. Whether they're wrap style, plaid or in this case, trench, classic coat styles are all the rage (and perfect in my book, since classic equals timeless!)
This soft cotton twill trench is one you'll want to wear for seasons to come. Made from 100% cotton, it's utilitarian inspired but easy to wear with a back vent, storm flap and waist belt.
ADVERTISEMENT
---
---
Tall Rain Boots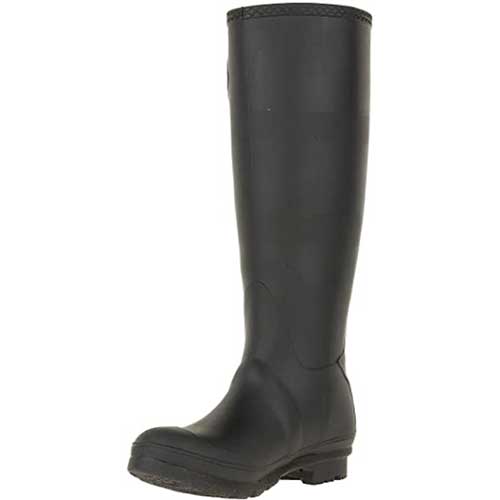 You know the saying. April showers bring May flowers.
So buckle up and get prepared with an umbrella and more fashionably, some sturdy rain boots.
These tall rain boots are simple, without any buckles or decorations. I love an earthy green shade or classic black for versatility, but any sleek rain boot will add some style (and function!) to your spring closet.
ADVERTISEMENT
---
---
Utility Jacket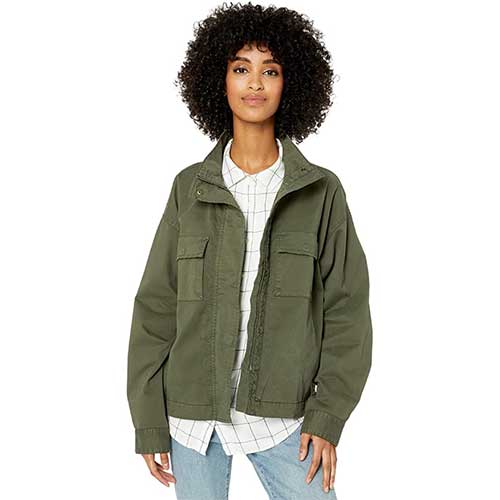 Layering always elevates an outfit and what better than a classic spring staple: the utility jacket?
This cargo jacket has a cropped fit and slightly oversized look, making it very on trend for 2021 but still wearable for seasons to come.
It has both zip and snap buttons and 4 pockets (two front and two side patch) making it functional too!
ADVERTISEMENT
---
---
Lace Trim Blouse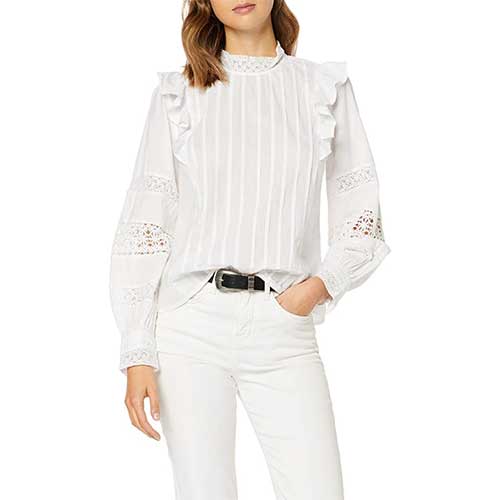 There's just something about lacy white tops.
While exaggerated puff sleeves are all the rage this season, not all of us can pull off tons of fabric on the shoulders!
This white blouse is the perfect balance of feminine and frilly, with subtle piping, lace cutouts and trims. Made from 100% cotton, it's comfortable, breathable and good quality!
ADVERTISEMENT
---
---
Cropped Sweatshirt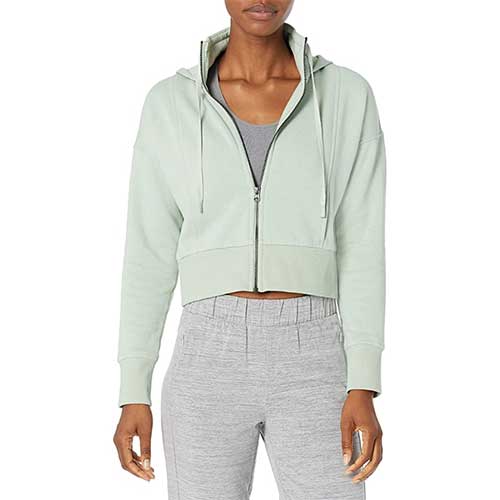 While I'm very excited for spring fashion and hopeful things will open up this year, the practical part of me never wants to let go of my loungewear and athleisure.
So this cropped zip up sweatshirt caught my eye.
It's built for light workouts and weekend errands and super soft. Made from a heavyweight fleece and available in a couple colors (including this fresh minty green!), this sweatshirt looks cute, feels comfy and offers just a hint of fashion with its slightly cropped style.
ADVERTISEMENT
---
---
Utility Joggers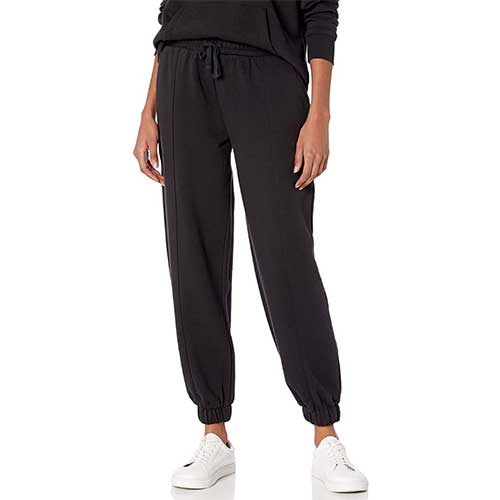 Joggers are a permanent wardrobe staple, as far as I'm concerned.
These vintage wash inspired sweatpants are cute and comfy, with elastic cuffs at the ankle and a vertical seam down the front, to make you look long and lean.
Wear it with the matching sweatshirt or with a cropped tee and some retro sneakers for a casual spring outfit!
ADVERTISEMENT
---
---
Cropped Funnel Neck Sweater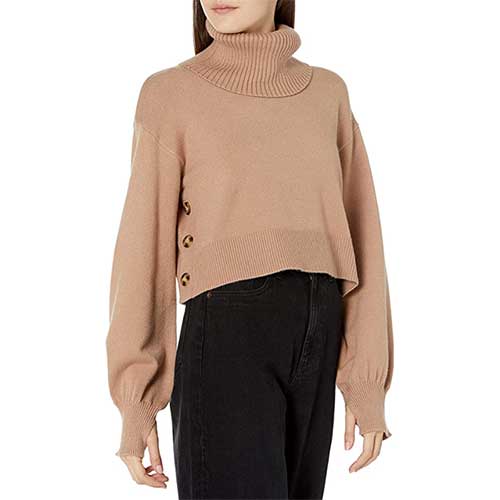 This sweater is super soft and looks exactly like the picture in person.
The funnel neck collar can be folded and scrunched to however you'd like, and the torso is only slightly cropped – perfect for pairing with high waisted mom jeans or wide leg trousers.
Best of all, it's made from a very soft (dare I say, 'buttery soft') fabric!
ADVERTISEMENT
---
---
Racer Tank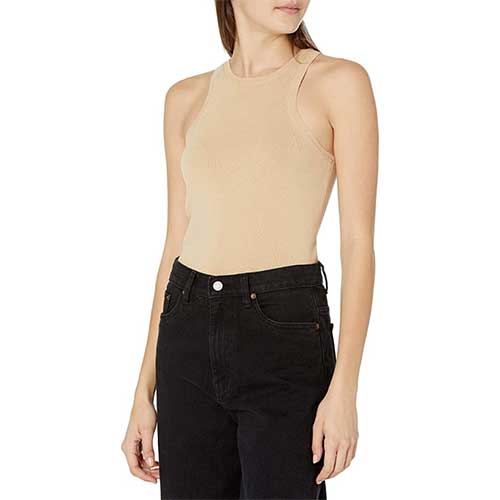 Tanks are a staple in any wardrobe. This snug fit racerbank tank is just the thing to add to your closet for spring.
With narrow cuts along the front, it really flatters your collarbone area while still keeping everything covered.
The fabric has a nice weight to it, almost like a sweater-like material, and is great to wear on its own or underneath jackets and blazers.
ADVERTISEMENT
---
---
New Balance Sneakers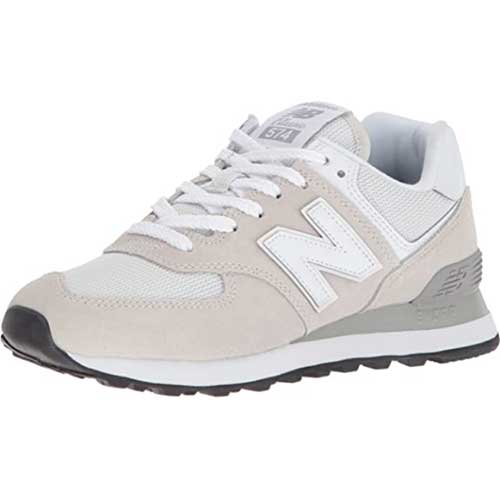 These New Balance sneakers live up to their name and truly are 'evergreen'!
While retro, chunky sneakers happen to be perfectly on trend for 2021. These have a classic, neutral look to them that means they're versatile to match any outfit and timeless enough to wear for years.
And of course, they're super comfortable!
ADVERTISEMENT
---
---
Loungewear Set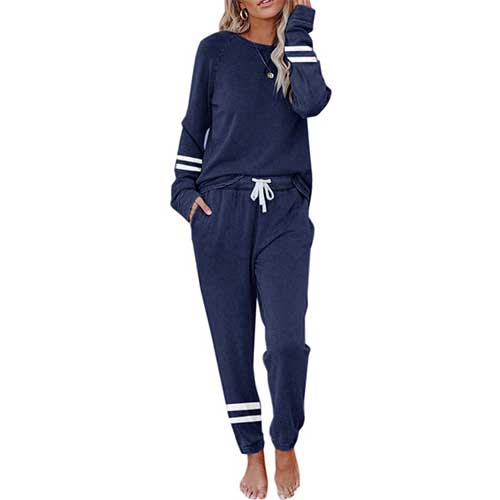 I'm still not over matching sets.
This 2 piece loungewear set is cute, comfortable and super affordable. Made from a lightweight and soft poly-cotton blend, it's breathable and perfect for cooler temperatures. I love the tiny stripe detail and how effortlessly polished it looks together!
ADVERTISEMENT
---
---
Sleeveless Ribbed Sweater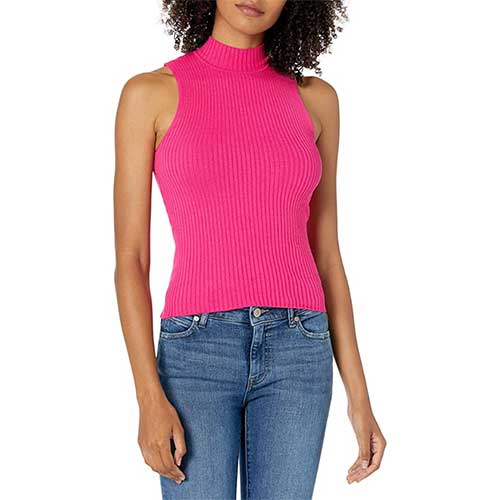 Amazon calls this sleeveless sweater "seasonless chic" and I think I'd have to agree.
It's neither loose, nor clingy, but the perfect figure skimming sweater. Layer it over a skin tight long sleeve tee while it's still cooler, and then pair it with loose mom shorts in the summer!
I love the hot pink color (although it comes in other shades) and how flattering this looks on almost any body type.
ADVERTISEMENT
---
---
White Loafers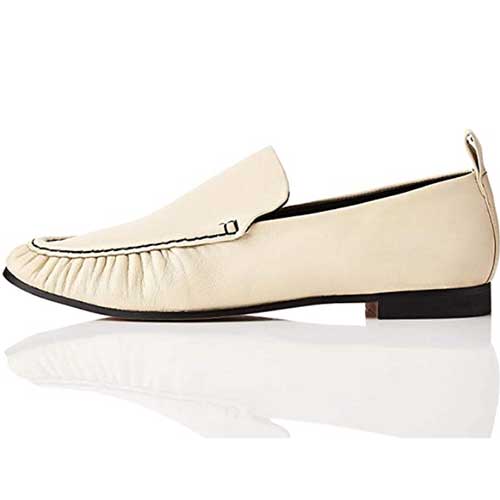 Loafers are a spring shoe staple.
Classic, versatile and comfortable, these soft loafers are made from 100% leather and super flexible, making them easy to wear.
And they're the perfect kind of shoe to wear with any pant type so whether you're a skinny jean fanatic or loose jean trendy girl, at least your footwear isn't up for debate.
ADVERTISEMENT
---
---
And those are my Amazon fashion finds for spring!
P.S. I'm always updating my Amazon shop page with the latest items I find and try out. You can browse all my latest Amazon picks here.
ADVERTISEMENT
---
---
Read More of the best Amazon Fashion Finds:
Amazon Spring Fashion
The Best Affordable Spring Clothes on Amazon
Trendy Spring Items You Can Find on Amazon
Amazon Summer Fashion
The Best White Dresses on Amazon
Breezy, Beautiful Linen Dresses to Stay Cool All Summer Long
The Best Sun Hats - Stylish, but with Sun Protection
10 Cute Basket Bags for Summer
8 Swimwear Trends to Try in 2020
The Best Modest Swimwear Finds from Amazon
Amazon Fall Fashion
The Best Faux Leather Leggings (Affordable Spanx Lookalikes)
The Best Fleece Jackets on Amazon
The Best Designer Inspired on Amazon: Shoes, Handbags & Accessories
The Best Clear Purses for Game Days & Concerts
Amazon Winter Fashion
The Best Snow Boots on Amazon
5 Stylish Warm Winter Coats on Amazon
The Best Winter Gloves on Amazon
The Most Comfortable Boots for Fall Winter
Amazon Holiday Fashion
The Best Holiday Party Dresses on Amazon that Look Amazing but are Under $50
The Best Ugly Christmas Sweaters on Amazon - Adorable, Funny & Cute!
Amazon Work Clothes
The Best Work Dresses on Amazon
I Tried Amazon's Personal Shopping Service: Here's My Review
Cozy Loungewear
The Best Comfy Bralettes on Amazon
The Most Comfortable Loungewear on Amazon
The Cutest Jumpsuits & Rompers on Amazon
The Best Workout Clothes on Amazon
12 Athleisure Outfit Ideas from Amazon
Cute Matching Pajama Sets from Amazon
The Best Womens Slippers on Amazon
The Best Mens Slippers on Amazon
Amazon Fashion Casual Clothes
The Best Denim Jackets on Amazon
The Best Casual Sneakers: 12 Comfy, Affordable Picks
10 Cute Slip on Sneakers on Amazon
The Best Matching Loungewear Sets to Look Cute + Cozy
Amazon Home Finds
The Best Floor Lamps on Amazon: Chic & Affordable
Amazon Furniture Finds: Stone & Beam
Roborock vs. Roomba: Which Robot Vacuum Is Best?
Are Standing Desks Worth It? A BDI Desk Review
Affordable Amazon Wall Art
The Best Affordable Faux Plants from Amazon
Cute Affordable Planters on Amazon
The Best Smelling Candles on Amazon
Follow me @Sher She Goes on