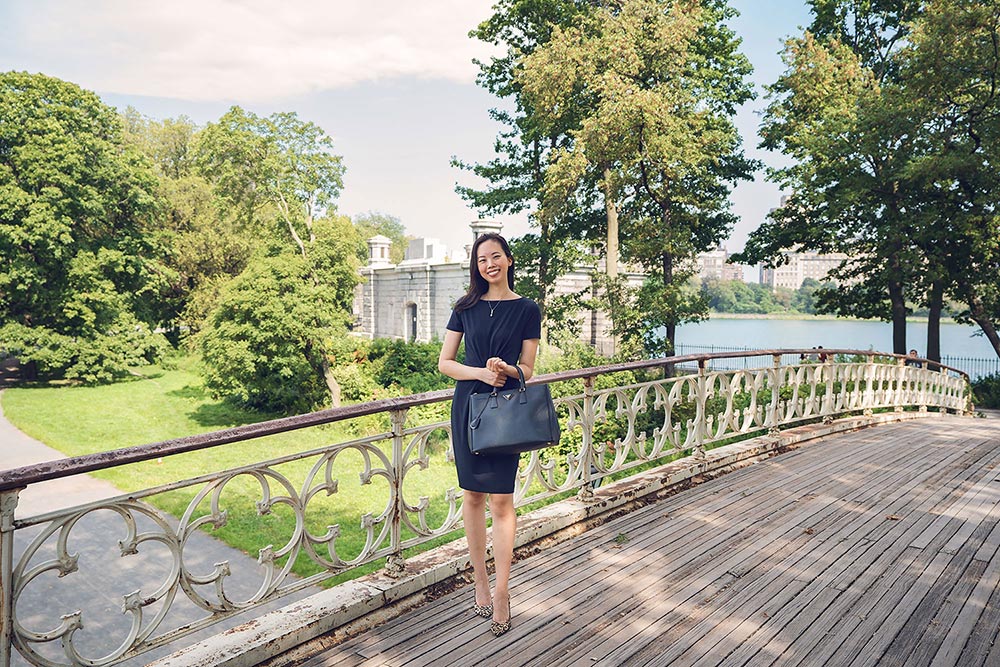 Lark & Ro
I'm always on the lookout for cute work wear. It's surprisingly difficult to find non stodgy work clothes at an affordable price point.
So when I discovered that Amazon Fashion has an in-house brand called Lark & Ro dedicated to womens work wear, and that almost all the items were under $50, I was intrigued!
I ordered a couple to try using Prime Wardrobe, which lets you try out up to 8 items at home for free. Here's what I got and what I thought about Lark & Ro!
ADVERTISEMENT
Lark & Ro Clothing
Never heard of Lark & Ro?
It's actually a pretty new brand. In the summer of 2018, Amazon debuted a number of in-house clothing lines. Each label was dedicated to a certain type of function or style – there was a swimwear line, a workout line, comfy basics line, etc.
Lark & Ro was the Womens Workwear line. Amazon describes the offering as practical and polished wardrobe essentials for the modern busy woman.
I looked through the entire line and generally found lots of work dresses, a selection of cashmere sweaters and a couple of work blouses.
The dresses were what interested me the most, as they came in multiple styles (sheath dresses, A line dresses, wrap dresses) and each dress had multiple color options (some as many as 10 colors and prints!).
Lark & Ro also carries plus size and different sleeve lengths (sleeveless, cap sleeve, long sleeve) so it seems to offer great versatility for different body types and ages.
Keep reading or save this article for later ⇟
ADVERTISEMENT
---
---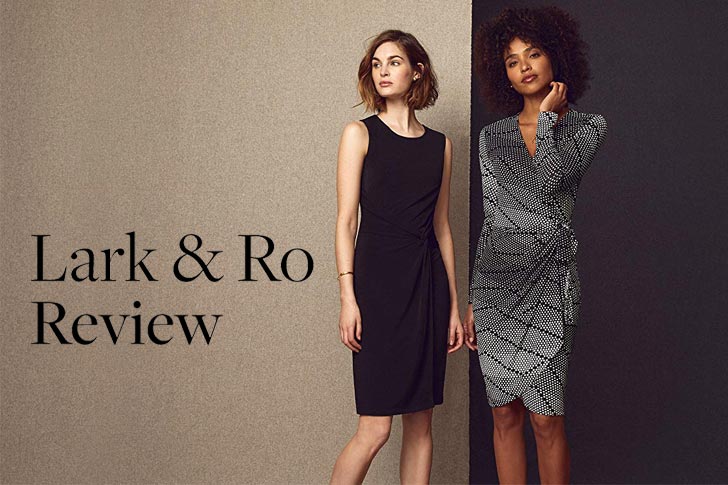 Lark & Ro Dresses
When the in-house brands first launched in 2018, I remember looking over the selection quickly and not really finding anything that immediately stood out.
But a year later, I was browsing Amazon and found that they have so many more options, styles and colors – including some dresses that looked really good!
Plus, now that I have Amazon Prime, I could take advantage of Wardrobe which is essentially a 'try before you buy' option. You pick out what you're interested in, try it on at home and if nothing works – you can send it all back without any charge. But if you like something and decide to keep it, you're only charged for that item.
So I ordered a couple of dresses from Lark and Ro. Here are the two dresses I liked best:
ADVERTISEMENT
---
---
---
ADVERTISEMENT
---
---
Lark & Ro Review
Fabric & Materials
I'd say the range feels similar in quality to Mango or Zara.
Most of the dresses are made from a polyester fabric that drapes really nicely on the body and would be perfectly fine for an AC office environment. If you're looking for a casual dress to wear outdoors, the polyester might get a bit sweaty in the summer.
Cut & Style
The dresses were unlined, but the cut was stylish and the fabric was comfortable to wear (not itchy). Dress and skirt length hit me just above the knee, so for anyone 5'7″ or shorter, it's very suitable for the office.
ADVERTISEMENT
---
---
Versatility
The brand is great at offering the same style in LOTS of options. For example, a simple twist dress is available in multiple different sleeve lengths and a classic wrap dress is sold in a rainbow of solid colors and prints.
Size Range
This is a size inclusive line. I'd say the sizing runs small, similar to a juniors line. I went up one size for all the Lark & Ro dresses. The brand also has a dedicated plus size filter which you can shop here.
Shop Lark & Ro Clothing
---
ADVERTISEMENT
---
---
Lark & Ro Review
Overall, I'm really impressed!
Not only is the fit great, the price points are incredibly affordable. Pretty much every dress is under $50 and the styles are simple and classic enough to work for both casual and conservative offices.
The only con is that you need to be an Amazon Prime member in order to shop. I usually don't like "membership" type stores, but considering most people have Prime, this isn't as big a deal.
If you don't have Prime and are interested in trying Lark & Ro, I recommend signing up for a 30-day free trial and then taking advantage of Prime Wardrobe, which is a free service that lets you order up to 8 items on Amazon, risk free.
You have a week to try everything on at home and decide what you want to keep. They provide a prepaid label to ship back anything you don't want. You're only charged for the items you keep. I returned the items that didn't fit and it was seamless.
ADVERTISEMENT
---
---
Prime Wardrobe Personal Shopper
So far the Lark & Ro line seems to be one of the best Amazon clothing brands!
Next on my list to try is some of their blouses and work pants. I've also heard good things about Core10, Amazon's workout line and Daily Ritual, the comfy basics line.
---
What do you think of the Lark & Ro line? What kind of dress code do you have at your office?
Follow me @Sher She Goes on