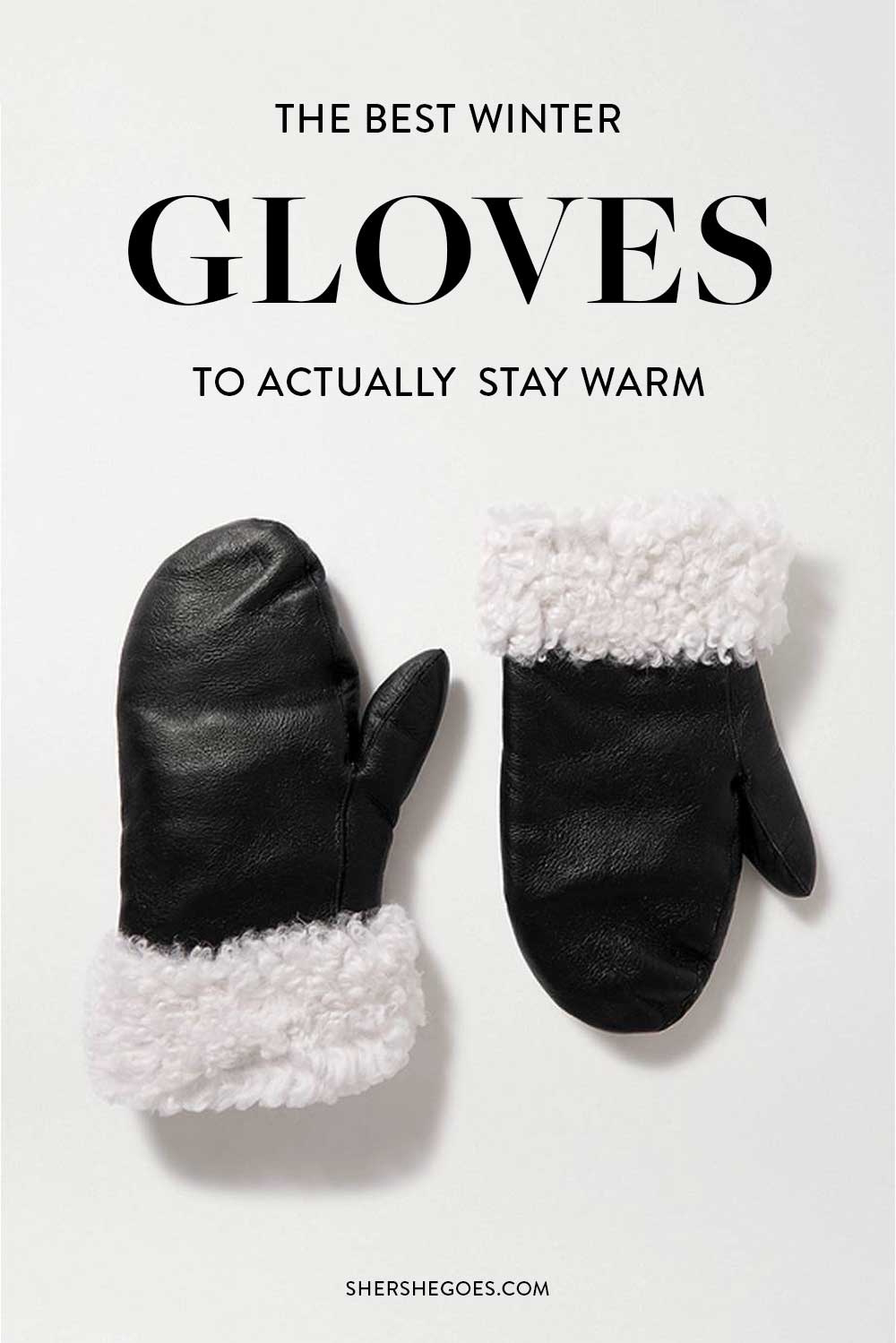 Best Winter Gloves
Isn't it funny how the most forgettable winter accessory – gloves – is the first to slap us in the face (with glove-less hands, of course!) and remind us how brutally cold winter is?
If you don't believe me, just do what I do most winter nights when I'm getting ready to go out.
With heavy coat, hat, and scarf in tow, try thinking to yourself Oh, they're just gloves, I'm barely gonna wear them while I'm out anyway, I'll be fine!
Within 10 minutes while you're walking to the train or waiting for your Uber, your hands are numb, you can't even text your friends, and you're wishing you had simply remembered to bring an accessory that is, for crying out loud, so lightweight and easy to lug around!
ADVERTISEMENT
Keep reading, or pin this article to save it for later ⇟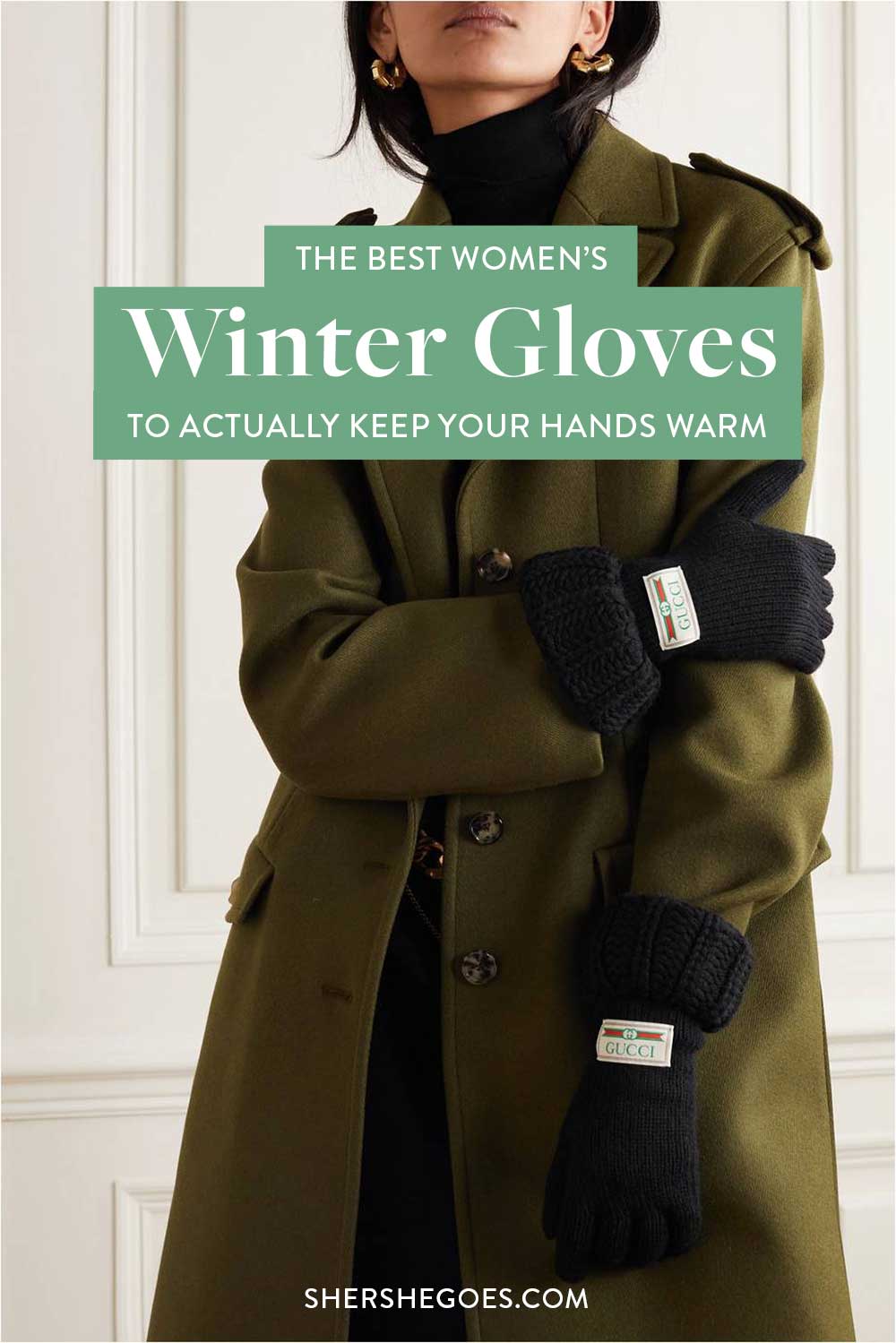 \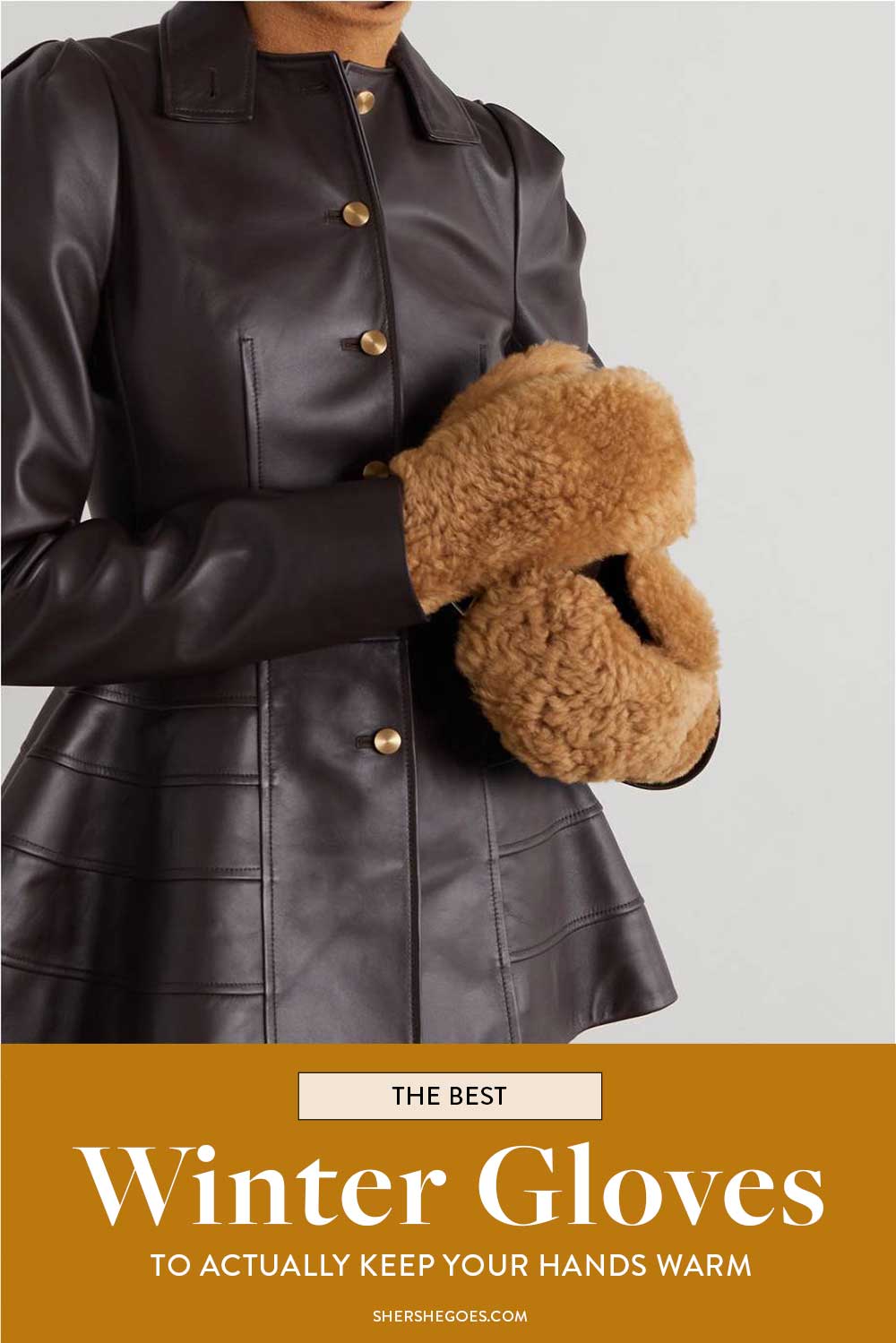 Best Gloves for Winter
To avoid painfully icy digits this winter, keep reading for some of the best winter gloves for men and women!
Winter Gloves for Men and Women
ADVERTISEMENT
---
---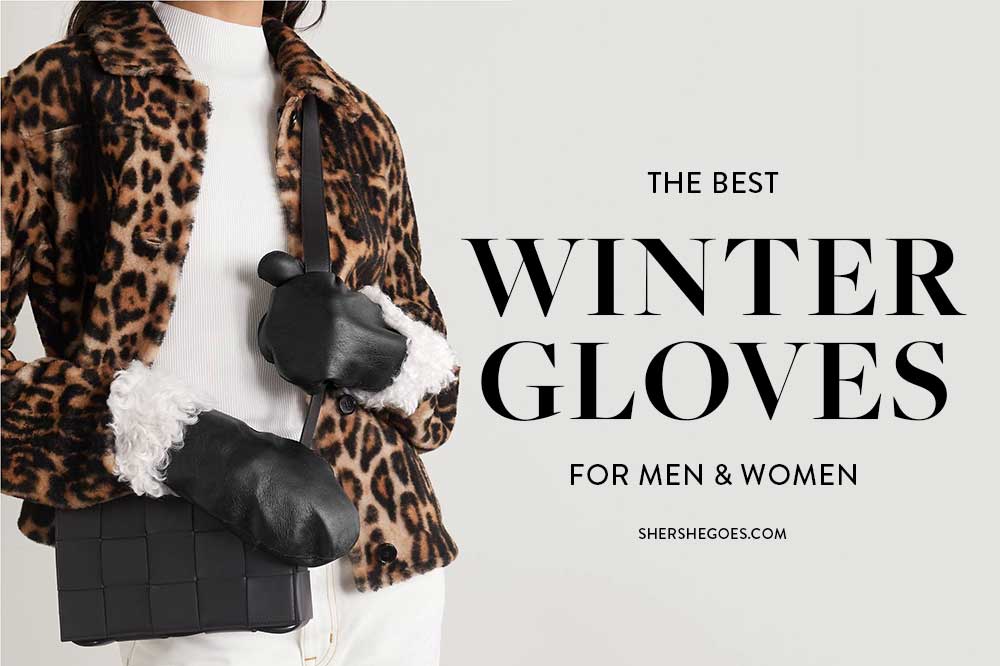 Best Winter Gloves
Best Luxury Gloves: UGG
ADVERTISEMENT
---
---
Best Cozy Hybrid Mitts: Smartwool
ADVERTISEMENT
---
---
Most Durable Winter Gloves: Outdoor Research
ADVERTISEMENT
---
---
Unisex Winter Gloves: Trendoux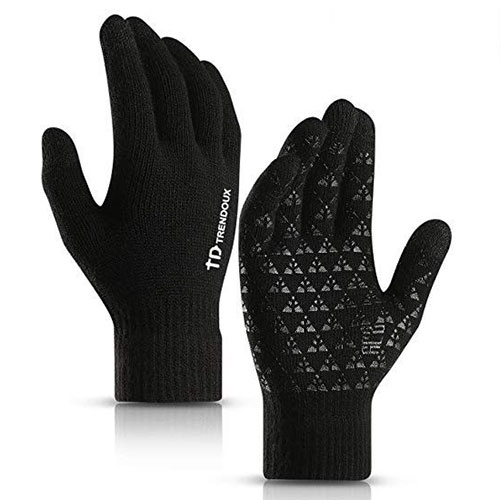 Perfect for: the coldly (see what I did there!) practical.
These winter gloves from Trendoux won't win any fashion awards, but the touchscreen-compatible material means you can keep in touch (!) on any device.
Oh, and the triangle silicone grip on the palm and fingers means that you can safely grip your device or steering wheel without fear!
ADVERTISEMENT
---
---
Winter Work Gloves for Dexterity: Achiou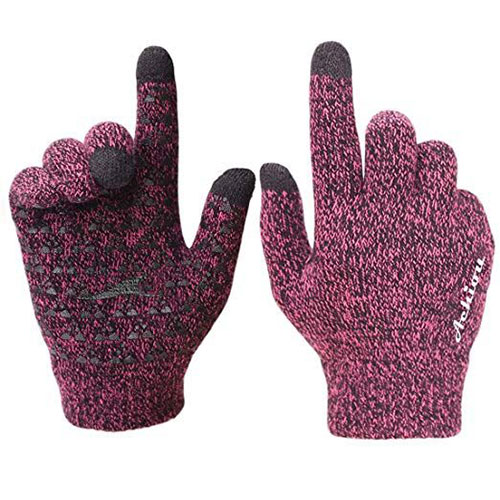 Perfect for: the trendsetter.
The Achiou winter gloves have all the requisites on the inside – touchscreen compatibility, no-slip grip, and thermal lining – combined with a fashion-forward, unique design on the outside!
ADVERTISEMENT
---
---
Winter Cycling Gloves: Simari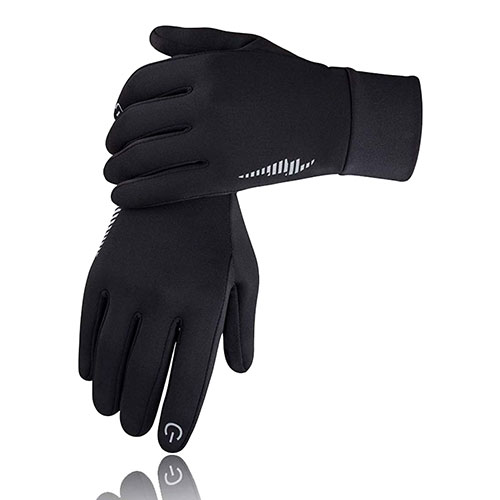 Perfect for: the athlete, as the Simari winter gloves include reflective stripes and texting functionality that won't deteriorate, even if you're gripping bicycle handles all night long!
ADVERTISEMENT
---
---
Most Stylish Gloves for Women: Isotoner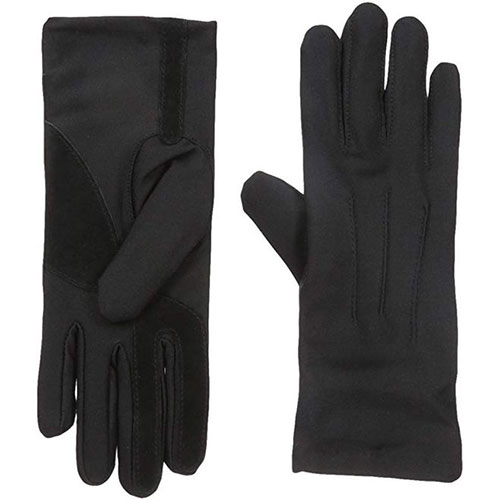 Perfect for: the modern fashionista.
Although these winter gloves from Isotoner sure look like classy gloves you would wear to the Met Ball or some other high society function, good sir, the touchscreen functionality and soft fleece lining underscore the pragmatism and comfort offered by these winter gloves!
Available on Amazon in 4 colors.
ADVERTISEMENT
---
---
Winter Work Gloves: Ozero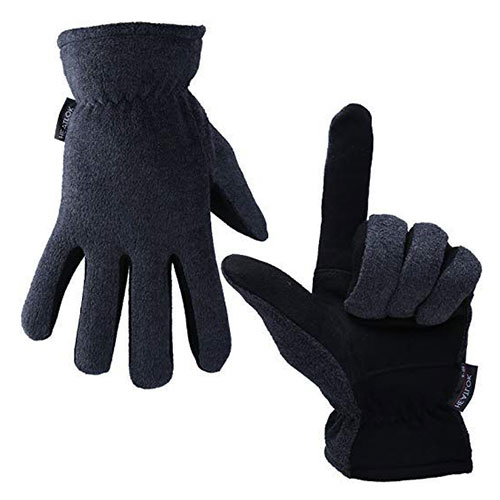 Perfect for: the far northern explorer, as these winter gloves made from deerskin suede and polar fleece withstand temperatures down to 20 degrees below 0, Fahrenheit.
While there's no touchscreen compatibility offered by these gloves, this really isn't that big of a deal when you think about it.
After all, what you are going to be texting your friends in weather this cold?
Hey girl, is it 20 below where you are? Yeah it's 20 below here, too. LOL, see ya in the spring!
ADVERTISEMENT
---
---
Waterproof Winter Gloves: Velazzio
[ne_half padding="0 10px 0 0″]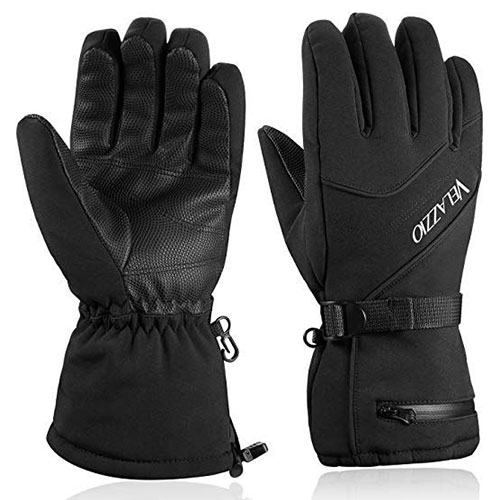 [/one_half]
Perfect for: snow sports, as these waterproof and breathable winter gloves will keep you both warm and dry up and down the slopes!
ADVERTISEMENT
---
---
Waterproof Winter Mittens for Extreme Cold: Carhartt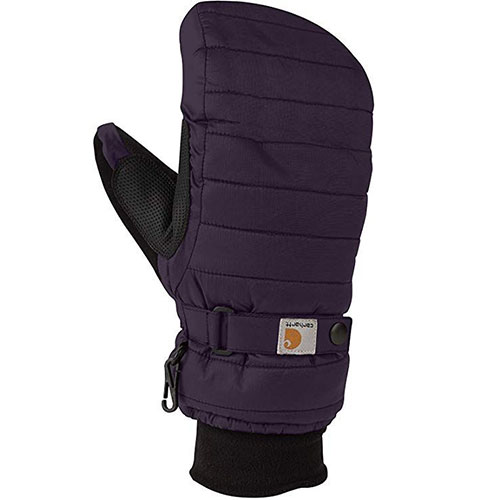 Perfect for: those who just broke up with their ex and don't need to be doing any kind of texting anytime soon.
Because these bad boys from well-known outfitters Carhartt are winter mitts which are guaranteed to keep you super warm, super dry, and at super low-risk of making any kind of texting mistakes late into the cold, wintry night!
ADVERTISEMENT
---
---
Shop Winter Gloves for Extreme Cold
---

ADVERTISEMENT
---
---
Read More   in my travel packing checklist series:
Best Travel Luggage
The Best Carry on Luggage for 2021
The Best Packing Cubes for a Perfectly Organized Bag
The Best Lightweight Luggage for Overpackers
The Best Hard Luggage Sets for Stylish Travelers
The Best Underseat Luggage for Minimalists
The Best Carry On Bags for Men - Rugged + Durable!
Business Travel
The Essential Business Packing List
The Best Business Travel Luggage
The Best Laptop Cases for Working Women
The Best Laptop Bags for Men
Packing Hacks
The Best Travel Wallets for All Your Vacation Essentials
The Best Jewelry Cases Never Untangle a Necklace Again!
The Best Toiletry Bags to Clean Up Quick
Travel Packing Lists
The Best Travel Jackets for All Types of Weather
The Best Duffel Bags for Your Next Weekend Trip
The Best Travel Backpacks to Hold Everything You Need
Follow me @Sher She Goes on