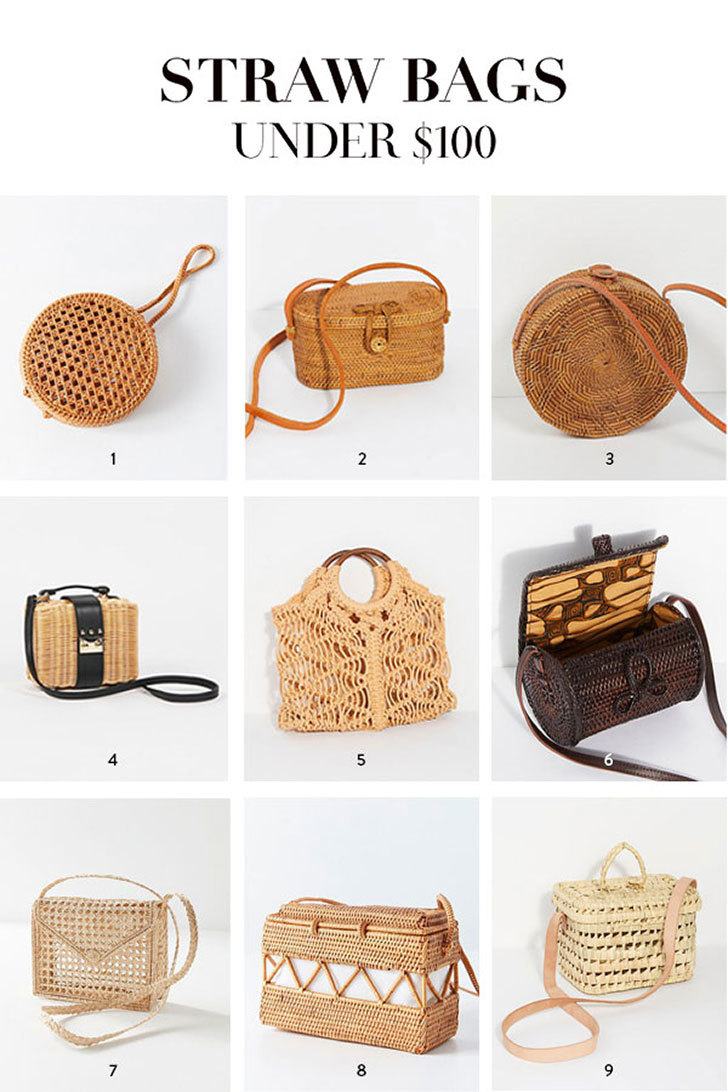 Basket Bags
Straw basket bags are everywhere lately!
I first saw cute basket bags and woven handbags in Bali's Ubud shopping markets and since then, I seem to find them everywhere.
If you love the woven basket trend as much as I do – don't worry! You don't have to travel all the way to Indonesia to find them.
In fact, after I did some research, I realized that even though they became popular in Marrakesh and Bali, Jane Birkin was the first to wear the woven basket trend. In the 70s, she was photographed all over Paris carrying a small wicker basket as her handbag and they became known as the 'Jane Birkin Basket'.
Here are some summer handbags made from raffia, straw and wicker in all different sizes, colors and price points.
ADVERTISEMENT
Keep reading, or pin this article to save it for later ⇟
ADVERTISEMENT
---
---
Basket Bags
I think my favorite are the straw crossbody bags because then you can be hands free, but the Kate Spade wicker purses are a close second because they always make them in such cute shapes!
Below are some great basket bag options, in every style and price point.
Straw Bags
ADVERTISEMENT
---
---
The Best Basket Bags (2021)
Most Affordable Basket Bag: Amazon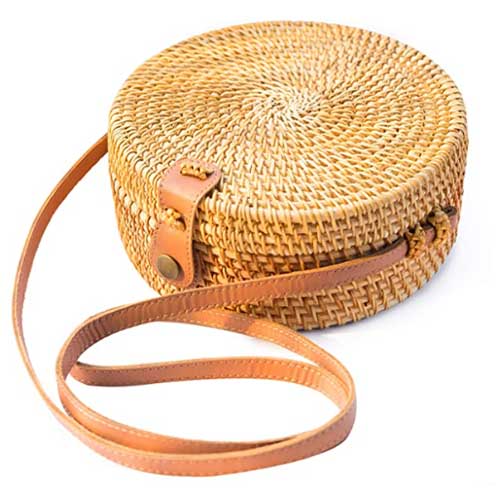 If you're looking for a cute straw bag to wear with all your cottage core outfits this summer, try this round option from Amazon.
Made in Vietnam from local artisans, it features a magnetic clasp, adjustable shoulder strap and lightweight simple design.
Best of all, it can fit an iphone plus!
ADVERTISEMENT
---
---
Best Basket Bag Clutch: Obosoyo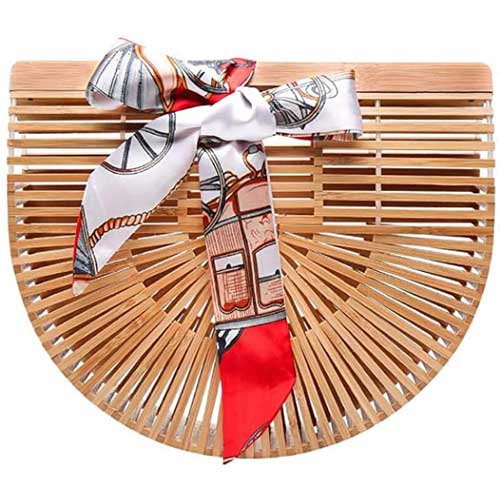 Sometimes you want a day bag that looks chic enough to transition from the day side pool area to a classy dinner out.
Enter the bamboo clutch.
This see-through, oversized bag is simply adorable. Large enough to fit all essentials (phone, keys, wallet), it completes any outfit, from a cute bikini to white sundress!
ADVERTISEMENT
---
---
Best Straw Basket Bag: Hat Attack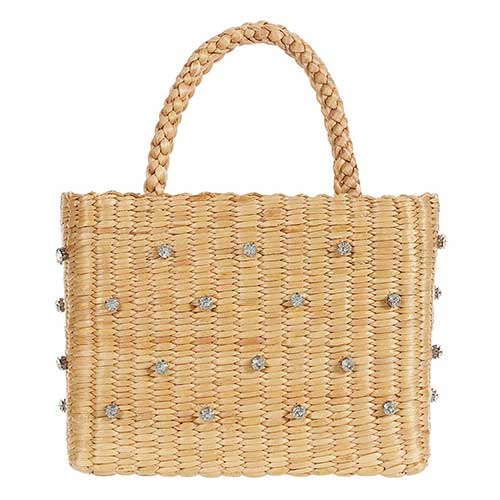 Top handle bags are the latest trend.
And what better option than a super feminine, mini straw option?
Constructed of 100% water hyacinth, this straw knit bag is simply adorable. It has a drawstring closure, extra shoulder strap and is fully lined. The glittery studs make it wearable day or night!
ADVERTISEMENT
---
---
–
Best Woven Basket Bag: Tory Burch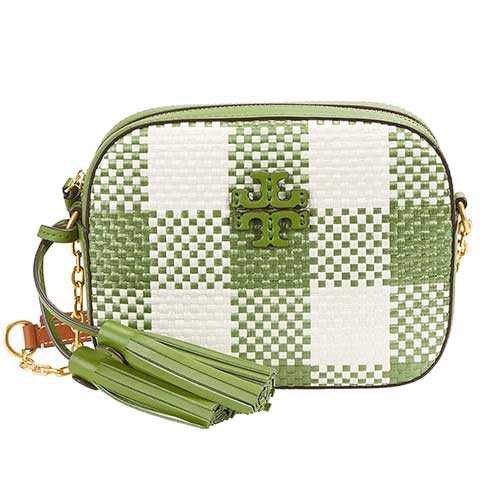 If you prefer fully zippered up bags, this straw camera bag is a great pick.
Made from a combination of leather and Spanish straw, it's a high quality straw bag that will last season after season. We especially love the fun pastel green gingham print and the adorable leather tassels!
ADVERTISEMENT
---
---
Best Basket Beach Bag: Dragon Diffusion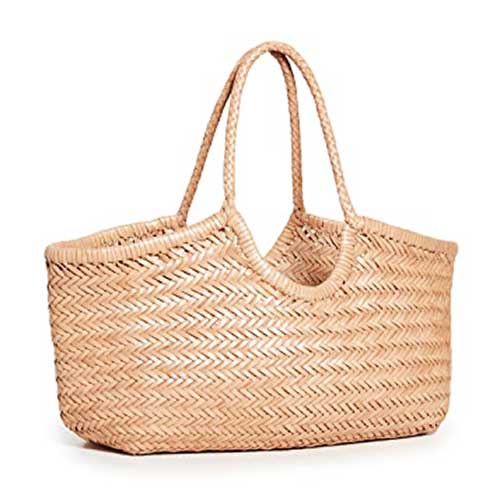 Woven bags and the beach go hand in hand.
This roomy basket tote is the perfect bag to hold all your essentials for a day by the sea.
Made from woven leather, it features a herringbone weave pattern, open top silhouette and large shoulder straps so you can easily tote around everything you need!
ADVERTISEMENT
---
---
Best Basket Tote Bag: L*Space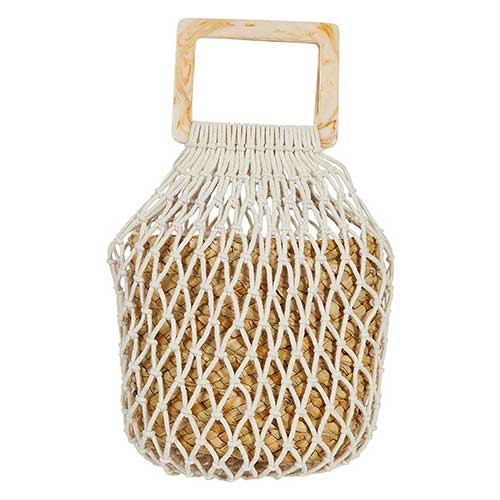 For a netted basket bag, try this modern option from L*Space.
It features a removable straw bucket, giving you two bags in one! Plus, it has marbled geometric handles and a mermaid-like netted outer bag.
ADVERTISEMENT
---
---
Best Wicker Basket Bag: Kate Spade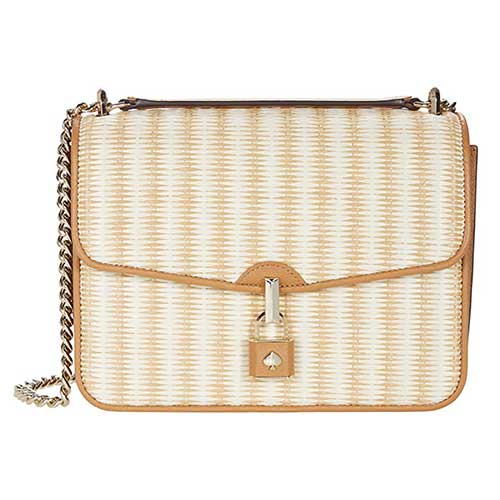 Oh la la.
You'll turn heads with this lady-like wicker bag!
Featuring a vertical straw pattern, little locket and tons of inner compartments for storage, this large shoulder bag is stylish and well made. We expect nothing less from Kate Spade!
ADVERTISEMENT
---
---
Best Picnic Basket Bag: All Cotton and Linen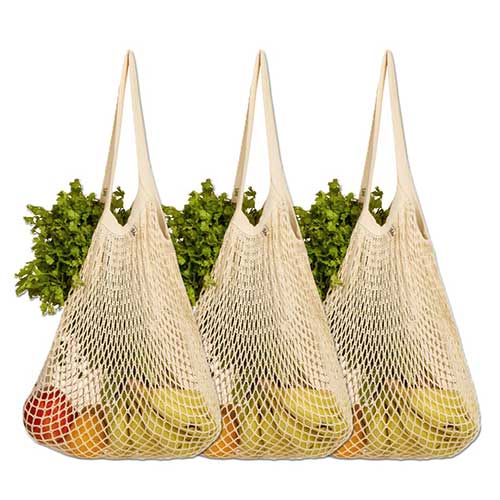 If you're looking to make eco-friendly adjustments to your daily routine, try this woven picnic style bag.
It's great for grocery shopping, impromptu picnics and running errands.
Best of all, it collapses down to almost nothing when empty, so it's easy to throw in your back pocket so you can always have a non-plastic bag to tote around!
ADVERTISEMENT
---
---
Best Easter Basket Bag: Tatuo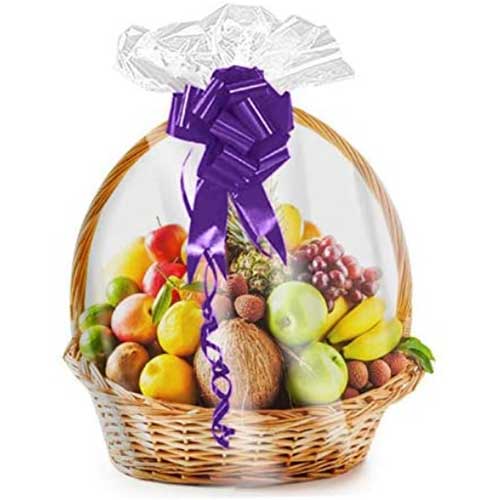 For an adorable Easter basket or picnic tote, check out this woven basket from Amazon.
It's affordable and perfect for hiding Easter bunny eggs.. or simply to hold an assortment of goods in a gift basket! You could pack it with beauty products for a pampering Mother's Day gift, or stock it with gourmet food products for a Thank You gift.
Best of all, it comes with shrink wrap and instructions for how to neatly package everything together to make a statement!
ADVERTISEMENT
---
---
Shop Straw Bags
---

ADVERTISEMENT
---
---
Read More: in our summer style series:
Summer Essentials
Everything You Need for a Classic Summer Wardrobe
The Best White T Shirts in Every Style
The Best Classic White Button Down Shirts
Summer Dresses
7 Easy, Comfortable T Shirt Dresses for Summer
The Most Chic Slip Dresses to Dress Up or Down
The Best Fit and Flare Dresses
The Best White Dresses on Amazon
25 Cute & Affordable Amazon Dresses
Summer Shoes
The Most Comfortable Summer Sandals
The Best Minimalist Strappy Sandals
The Best Classic White Sneakers
Review: Olukai Sandals
Review: Everlane Flats
The Best Chanel Espadrille Lookalikes
Summer Accessories
The Best Sun Hats that Offer Full Sun Protection
7 of the Cutest Straw Basket Bags
Summer Linen
The Cutest Linen Dresses for Hot Summer Nights
The Best Men's Linen Pants - Summer Casual
The Best Women's Linen Pants for Coastal Chic Style
The Best Women's White Linen Pants - Simple, Clean & Breathable!
Summer Swim
The Best Online Sites to Shop for Swimwear
The Best Swimwear Brands at Every Price Point
The Best Swimsuits for Small Busts
Amazon Fashion Finds: Modest Swimsuits
The Best High Waisted Bikini Bottoms to Keep Everything Tucked In
Follow me @Sher She Goes on