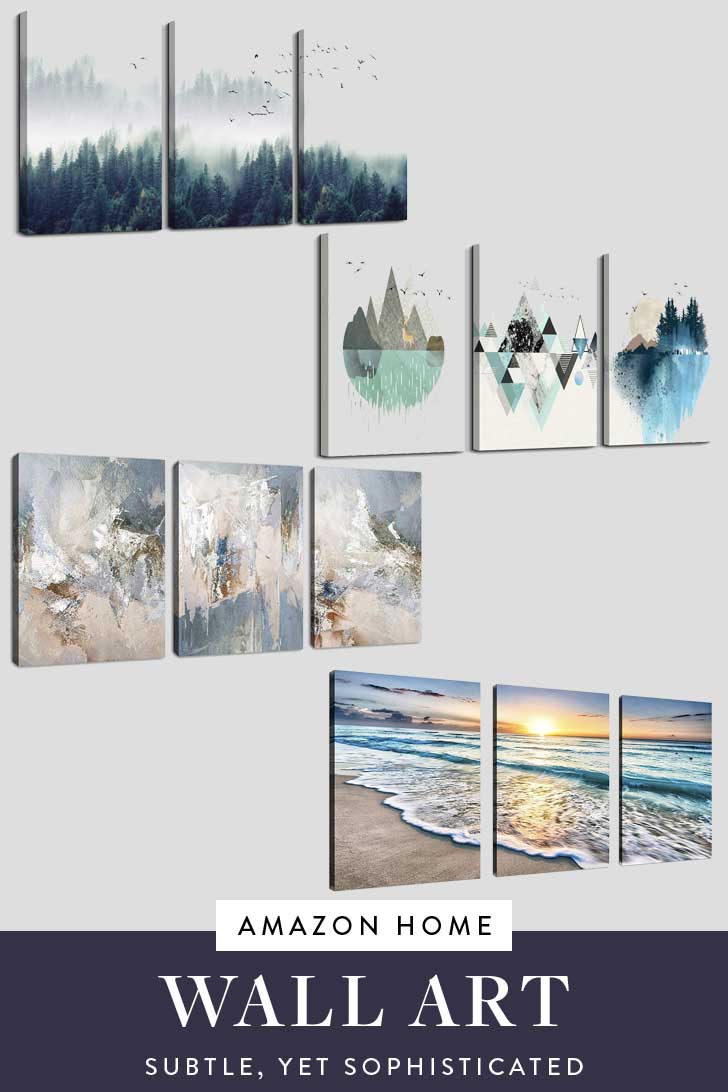 Amazon Wall Art
When I first got my own place, wall art was one of my last priorities.
After, you know, getting a bed, saving for a couch, and splurging on a TV, wall art seemed like the definition of an unnecessary and extravagant expense.
Thanks to Amazon home, however, wall art can become a surprisingly inexpensive accent to your bedroom, living room, or even bathroom!
Having wall art really brings my apartment together, and it's also great for – against all odds – convincing my parents and guests that I'm actually a functioning adult.
From landscapes to the abstract and everything in between, keep reading for the best Amazon wall art!
ADVERTISEMENT
Keep reading or save this article for later ⇟
ADVERTISEMENT
---
---
Best Amazon Wall Art
---
ADVERTISEMENT
---
---
---
ADVERTISEMENT
---
---
---
ADVERTISEMENT
---
---
---
ADVERTISEMENT
---
---
---
ADVERTISEMENT
---
---
---
ADVERTISEMENT
---
---
Shop Amazon Wall Art
---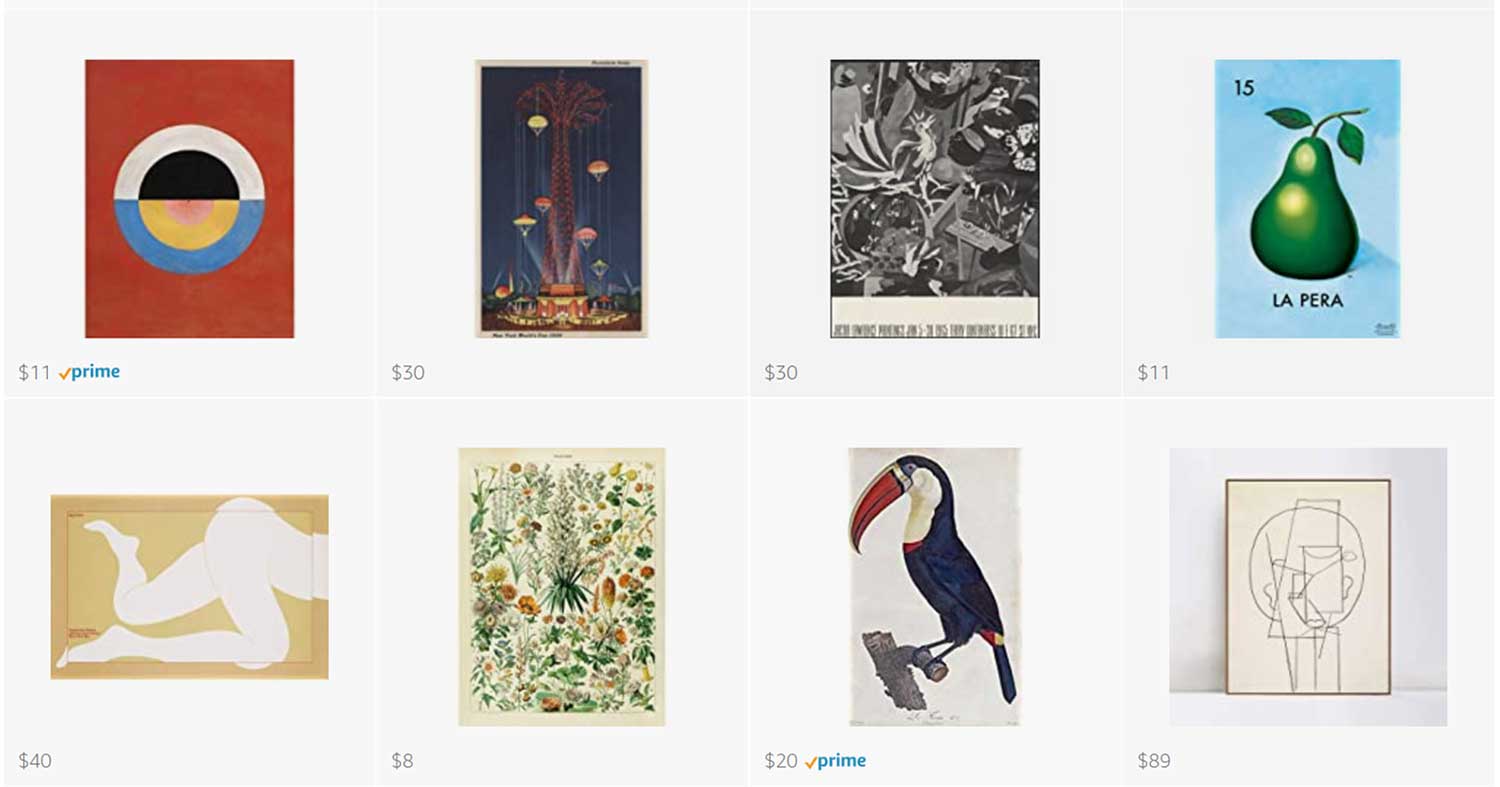 ADVERTISEMENT
---
---
You Might Also Enjoy:
Small Space Living
25+ Small Apartment Hacks to Transform Your Space
The Best Makeup Storage Ideas When Space is Tight
Aerogarden Harvest Review: Growing Plants Indoors is Now Doable!
How to Dress a Bed as Luxuriously as a 5 Star Hotel
Small Apartment Entryways: 4 Decorating Ideas
Storage Hack: Saving Space When You Don't Have a Pantry
Home Decor
The Best Affordable Wall Art - from Amazon!
Crazy Real Faux Plants (for Black Thumbs)
The Best Smelling Candles to Create a Sense of Hygge
Amazon Home Finds: Stone & Beam
Our NYC Renovation
Renovating a Kitchen in NYC: Tips, Tricks & Cost
Everything We Learned About Renovating Our NYC Kitchen (Video)
How to Remodel a Small Kitchen for Maximum Storage
Home Appliances
The Best Compact Appliances for a Tiny Kitchen (Video)
The Best Compact Washer Dryers for Small Apartments
How We Installed a Washer & Dryer... in the Kitchen!
Home Tech
The Best Vacuums Under $100
How to Build Your Own Sunrise Alarm Click Using Smart Bulbs
Are Standing Desks Worth the Hype? Testing the BDI Sit/Stand Desk
Robot Vacuum Review: The Roborock S5 (an affordable roomba alternative)
Roborock vs. Roomba: Which Smart Vacuum is Best?
Home Security Systems: How to Protect Your Home on Vacation
Furniture
All the Best Furniture Stores in New York City
Article Modern Furniture Review
Gardening
The Best Raised Garden Beds on Wheels
Aerogarden Harvest Review: Does This Really Work?
How to Clean & Sanitize the Aerogarden for a New Planting
How to Setup the Aerogarden Farm XL (grow bigger plants!)
Follow me @Sher She Goes on