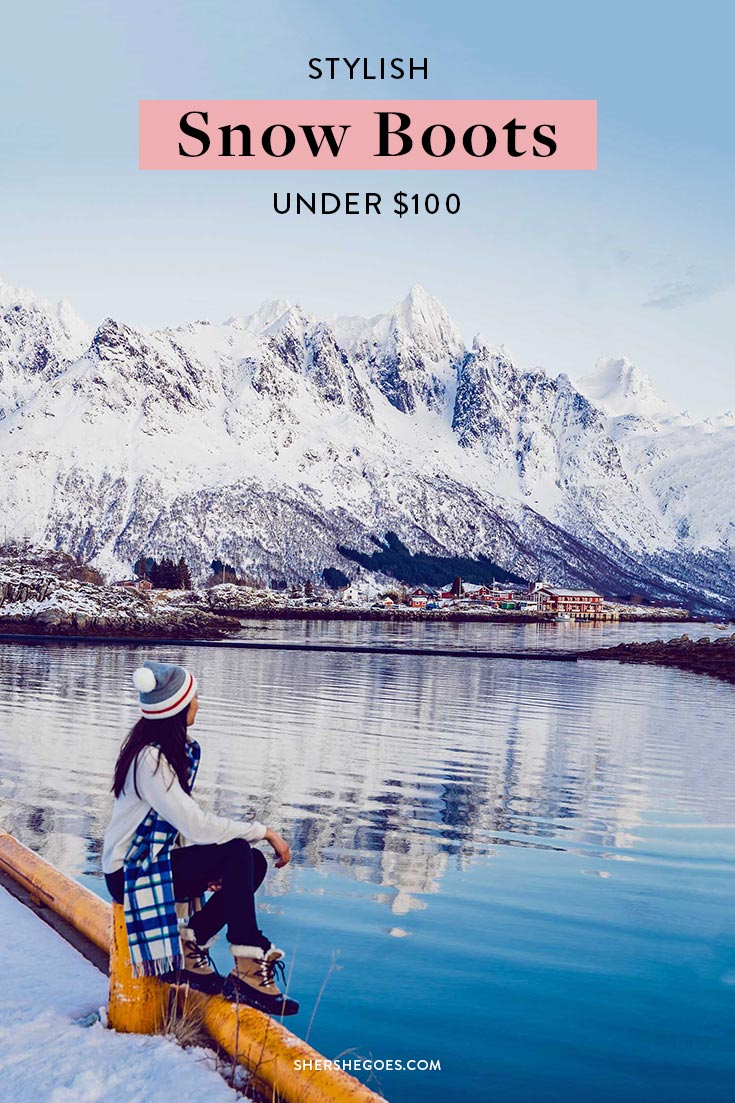 wearing plaid scarf, cashmere sweater, long sleeve bodysuit, black pants and snow boots
Best Snow Boots for Women
Keep reading, or pin this article to save it for later ⇟
ADVERTISEMENT
---
---
Best Snow Boots
A good pair of snow boots is essential.
If your feet are cold, your whole body is going to be miserable outdoors.
Once I invested in a proper pair of snow boots – ones that were insulated and toasty inside, waterproof outside and had great traction and tread on the soles – I was so much happier going for a walk or doing any kind of winter activity – especially after skiing.
But let's face it – most snow boots can be kind of ugly!
So I've rounded up some stylish and functional snow boots to check out this winter.
ADVERTISEMENT
---
---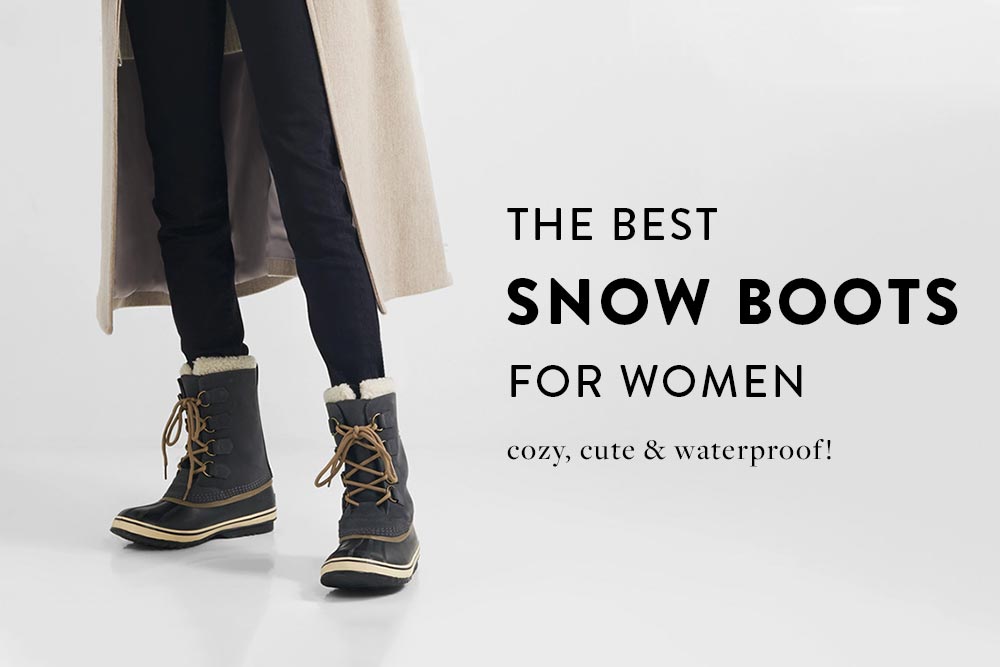 Snow Boots for Women
Best Tall Snow Boot: Sorel
ADVERTISEMENT
---
---
Best Short Snow Boots: Talbots
ADVERTISEMENT
---
---
Best Rugged Snow Boot: Columbia
ADVERTISEMENT
---
---
Best All Season Snowboot: Sperry
ADVERTISEMENT
---
---
Best Heavy Duty Winter Snow Boot: Kamik
ADVERTISEMENT
---
---
Best Duck Waterproof Snow Boots: Nature Breeze
ADVERTISEMENT
---
---
Best Winter Ankle Booties: Gracosy
ADVERTISEMENT
---
---
Best Wind and Waterproof Snow Boot: Arctic Shield
ADVERTISEMENT
---
---
Shop Snow Boots
---
ADVERTISEMENT
---
---
Read More: in our ski style series:
Ski Trip Packing Essentials
What to Wear Skiing: Packing List Must Have's
The Best Ski Pants for Women (Stylish & Functional)
I Found the CUTEST Women's Ski Pants (Video)
Are Designer Ski Pants Worth It? (Try-On Haul)
The Best Ski Sweaters for Apres-Ski 
Planning the Perfect Ski Trip
10 Tips to Plan the Ultimate Ski Trip to Stowe
What to Know Before Skiing in Vermont for the First Time
Ski Trip Recaps
Skiing in Lake Tahoe at HEAVENLY (resort review)
Everything You Should Know Before Skiing Northstar (lake tahoe)
Our Lake Tahoe Ski Trip to Kirkwood (mountain guide!)
Skiing Canada! Our Trip to Mont Tremblant
5 Things to Know Before Skiing at Belleayre Mountain, in the Catskills
+ More Ski Vlogs on Youtube
Follow me @Sher She Goes on