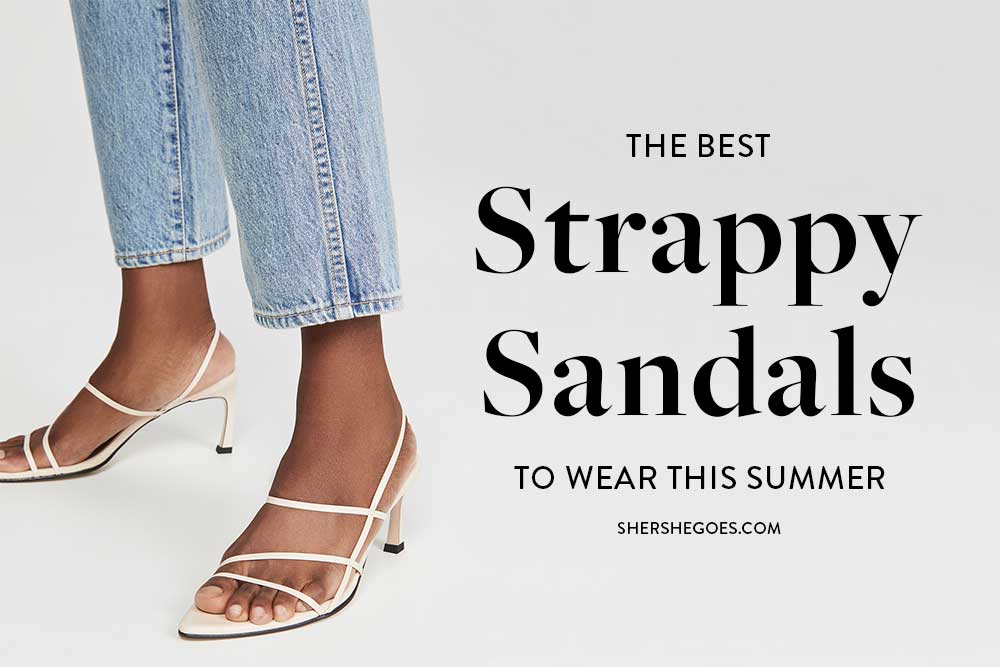 Strappy Sandals
Dainty minimalist sandals first appeared from The Row, but every designer we can think of has delivered their own interpretation of the '90s trend.
Here are some of the best strappy sandals to check out this summer.
Best Strappy Sandals
ADVERTISEMENT
---
---
Keep reading, or pin this article to save it for later ⇟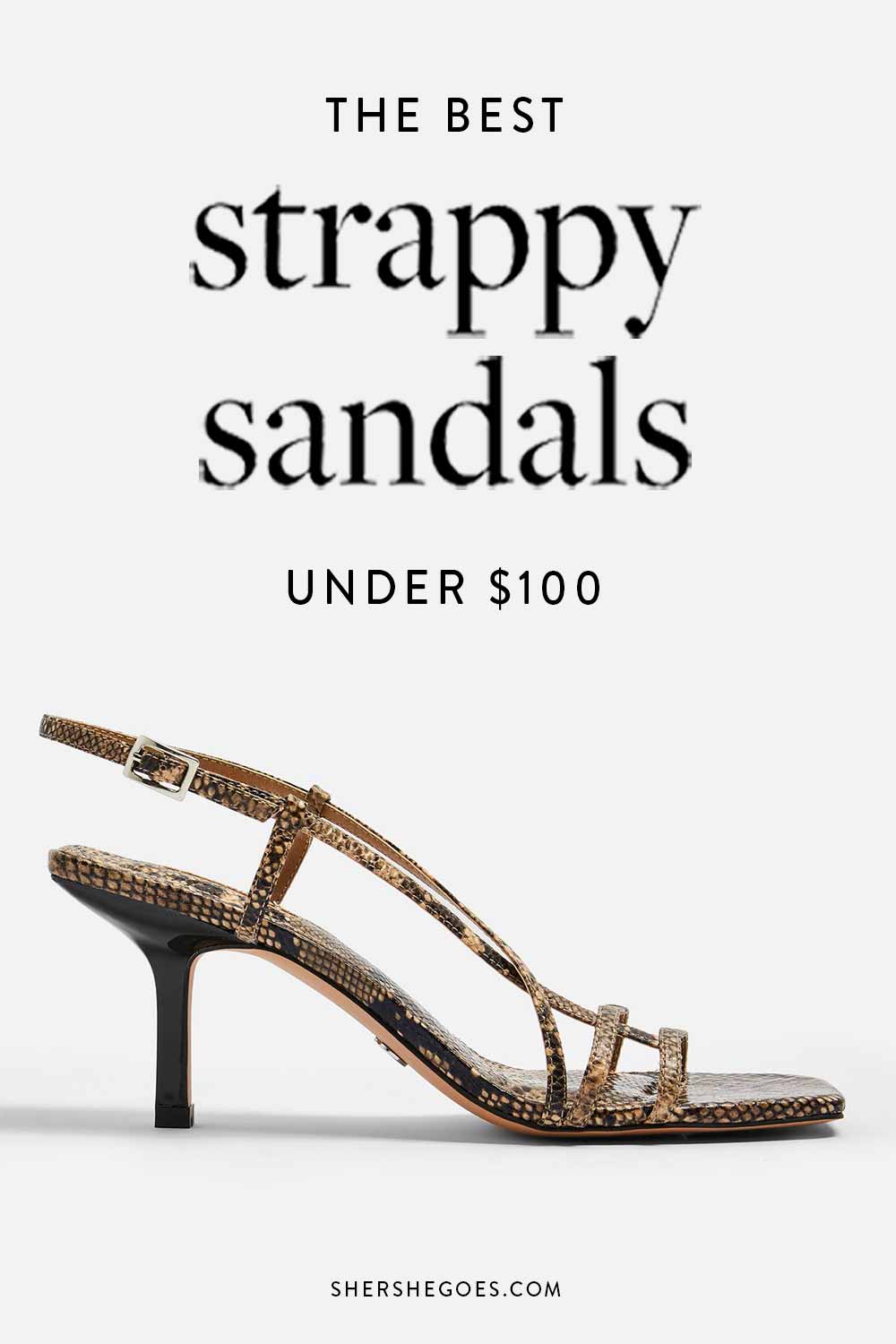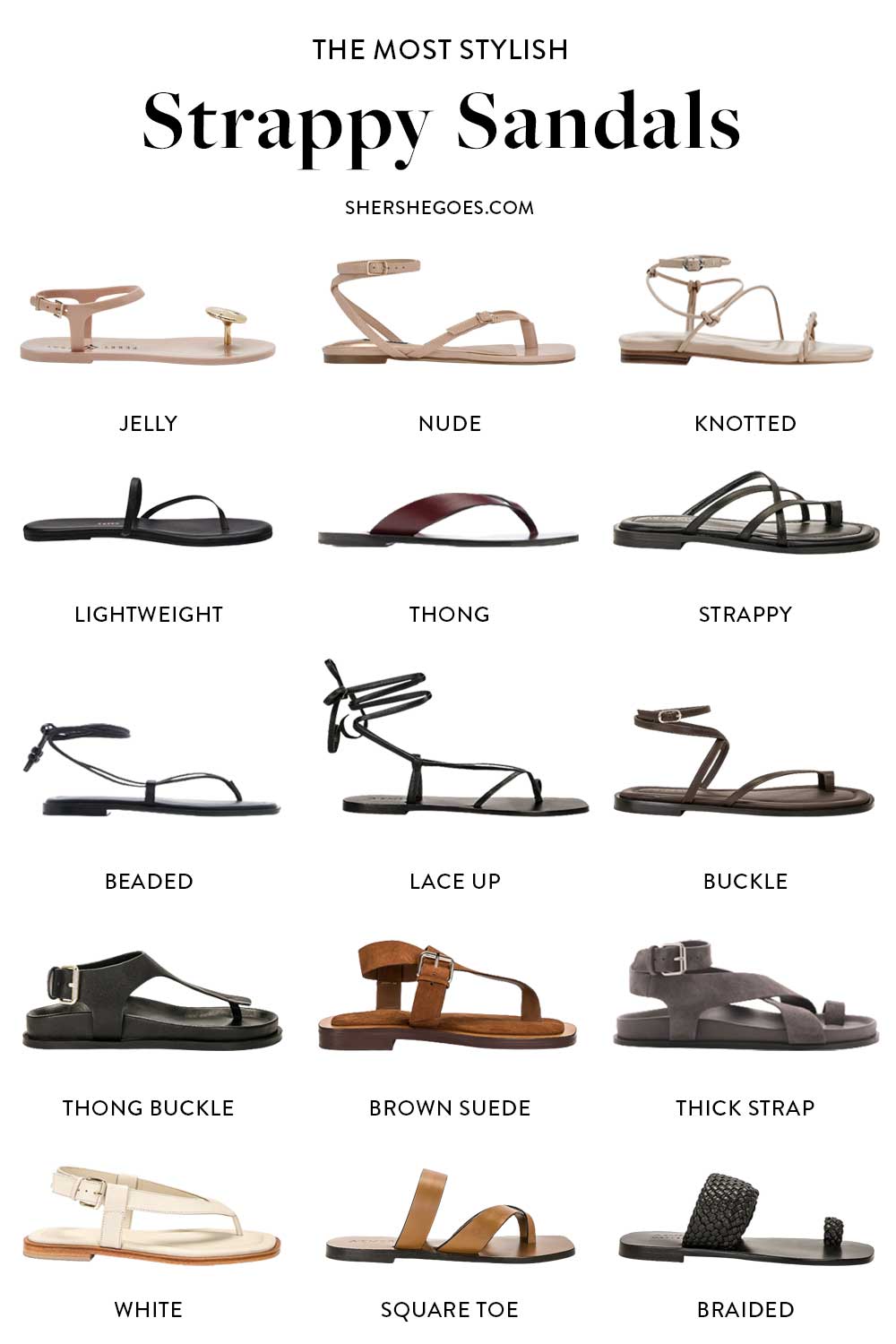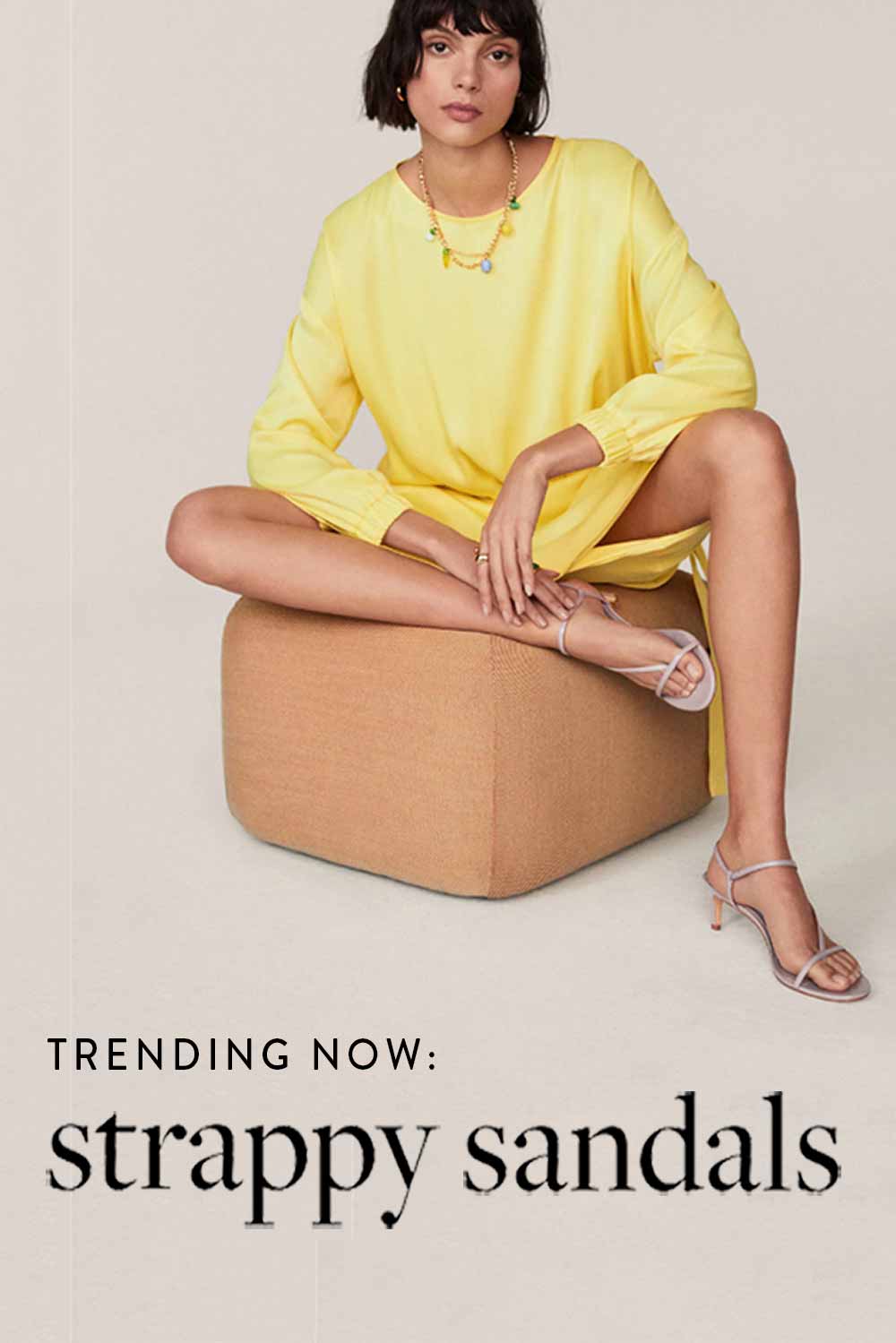 Strappy Sandals for Women
The strappy sandal trend is still going strong!
The barely there floss sandal, 90's sandal, strappy sandal.. whatever you want to call it, I'm still obsessed with these minimalist style sandals for summer and love the trend.
Best of all, you can find them in flat sandal versions, low heeled options or high heels!
Here are my top picks for barely there, summer strappy sandals.
ADVERTISEMENT
---
---
Best Strappy Sandals (2023)
Best Affordable Strappy Sandal: Tkees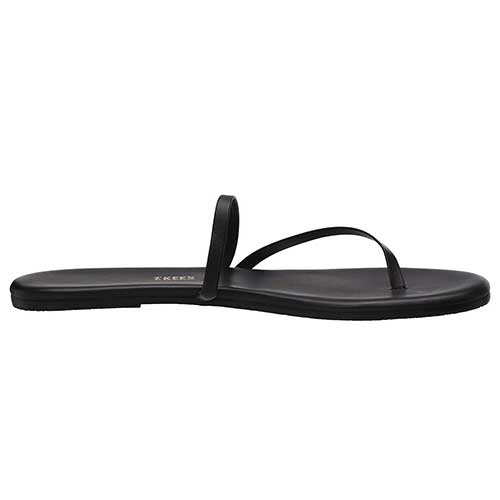 If you want an affordable strappy sandal, check out Tkees.
The brand makes simple thongs, sandals and lace up summer shoes that are very affordable ($50-90!).
They come in all shades of neutral and some fun metallic options, and will easily mix and match with everything in your closet.
All of their shoes are designed to feel weightless and light on your feet. They're made from smooth leather with a non-slip rubber sole and compact enough to pack on all your summer vacations!
The only con is they sell out super quick!
ADVERTISEMENT
---
---
Best Affordable Heeled Strappy Sandals: Amazon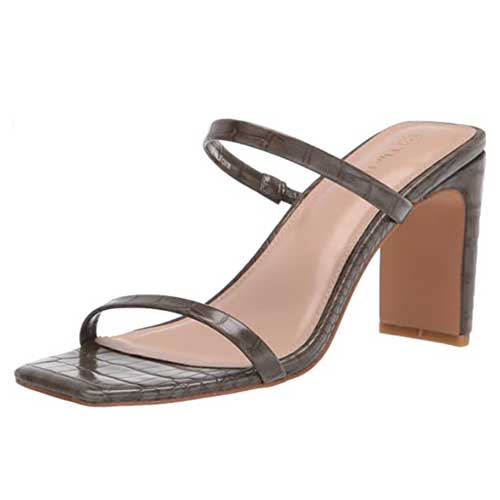 I purchased these strappy heeled sandals last summer and were really impressed with them, especially for the price!
They come in all sorts of colors and fabrics (from suede to patent to leather) and effortlessly match any outfit you might want to wear – from feminine dresses to more boyish looks, like balloon leg jeans.
I find the heel height super comfortable and the two strap design ensures your feet are super secure.
Some minimal sandals can dig and cut into your feet, but these are super comfy!
ADVERTISEMENT
---
---
Best Leather Strappy Sandals: A.Emery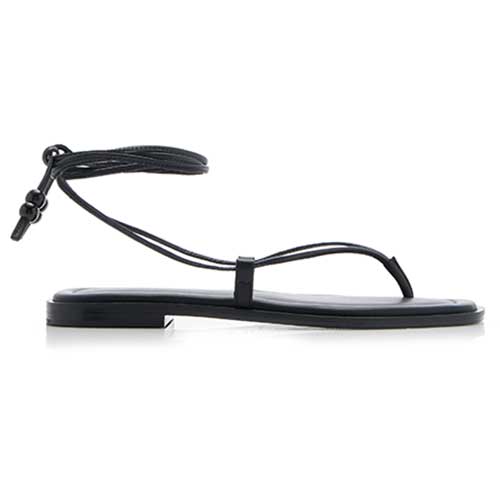 A.Emery is an Australian brand that makes the best leather sandals.
All of their sandals are well made, under $200 and simple designs so they'll pair perfectly with all your summer fits.
I love the Finch sandal, which has delicate tie-up laces and a modern square toe, and the Piper, which has a padded foot bed and delicate ankle straps.
Regardless, all their sandals feature a clean, minimalist design and are hand crafted by leather artisans in India.
ADVERTISEMENT
---
---
Best Black Lace Up Ankle Sandals: Aldo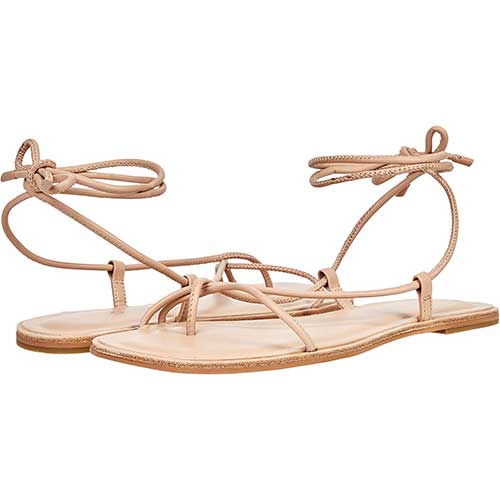 I love a lace up strappy sandal.
These Aldo flats are chic and neutral, with a leather upper and long lace straps to tie either around your ankle or up the calf.
The minimalist flats have an on-trend square toe too!
ADVERTISEMENT
---
---
Best Minimalist Sandal: Ancient Greek Sandals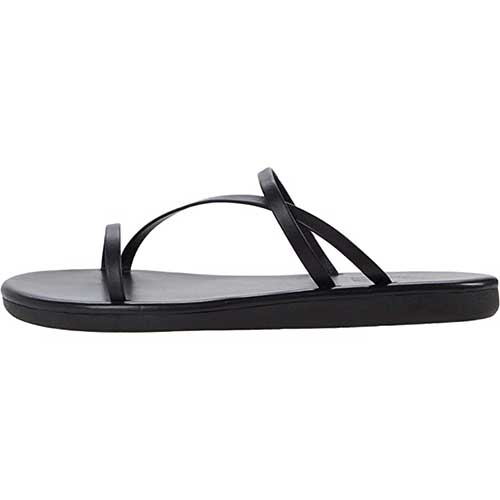 Ancient Greek Sandals practically specializes in dainty, strappy summer footwear.
Out of all their stylish options, I like these slip on flats the best. They have a nice chunky sole for extra support (which is also super on trend this year) and are made from durable leather.
ADVERTISEMENT
---
---
Most Comfortable Strappy Sandal: Olukai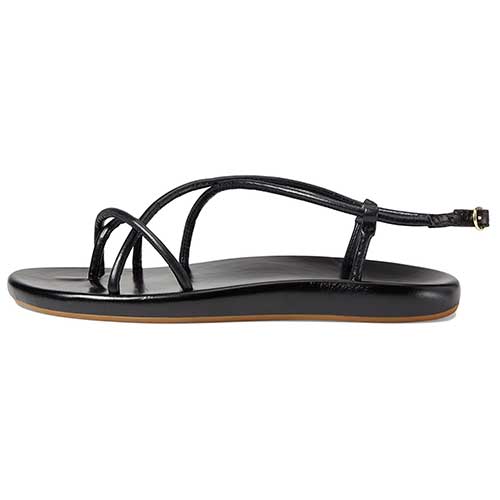 Olukai makes some of the most comfortable sandals for women.
You can wear them hiking, to the beach or any outdoor adventure – or walk in them all day!
I'm a huge fan of their sandals because they're super comfortable but don't look too orthopedic.
ADVERTISEMENT
---
---
Best Strappy Sandal with Arch Support: SAS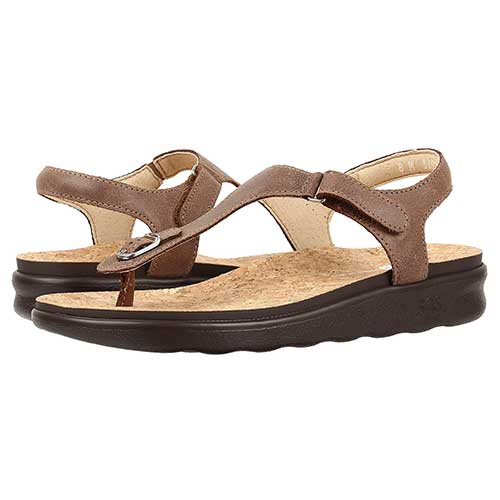 Need a pair of comfortable chic sandals for a summer in Europe?
Then check out SAS, which focuses on making comfortable shoes with great arch support.
All of their sandals have a thick padded footbed, leather ankle straps and a classic silhouette. The footbed is made from breathable cork and has a multi-layered shape to support your feet's natural pressure points for the entire day.
Best of all, the soles are designed to have stability and shock absorption – great for Europe's uneven cobblestone streets.
ADVERTISEMENT
---
---
Best Dressy Strappy Sandals: Margaux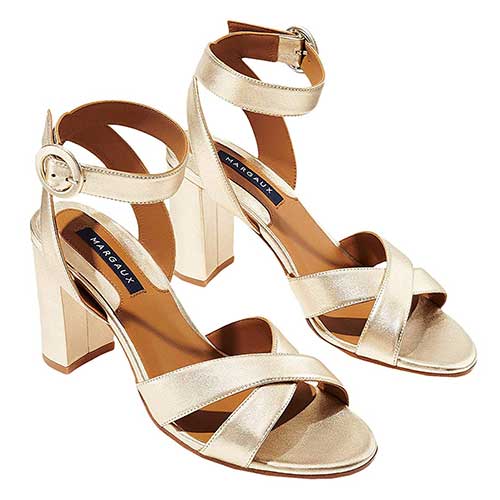 Margaux focuses on designer quality shoes at a mid tier price point and these gold sandals will be perfect for all your summer parties.
With a pretty open toe crisscross design, smooth Italian leather lining and soft foam footbed, these heeled sandals were designed with comfort in mind.
The heel is perfect too!
Chunky enough to provide stability, dainty enough to look slender and cute.
ADVERTISEMENT
---
---
Best Low Heeled Sandals: Dolce Vita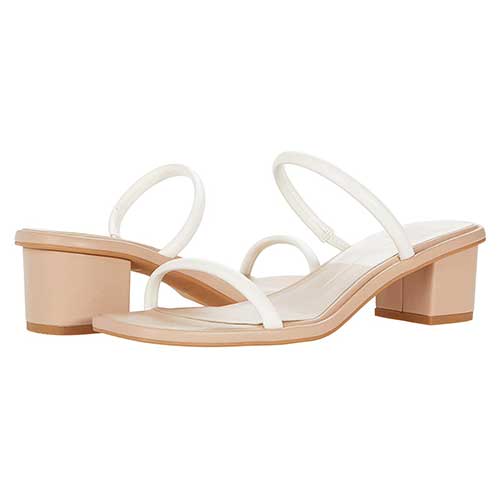 ADVERTISEMENT
---
---
Shop Women's Strappy Sandals
---

ADVERTISEMENT
---
---
Read More in my favorite Comfy Shoe series:
Most Comfortable Shoes
The Most Comfortable Flats EVER
The Most Comfortable Sandals for Summer
The Most Comfortable Boots for Winter
The Most Comfortable Heels (you can actually walk in)
Best Sneakers
The Best White Sneakers that Go with EVERYTHING
Cute Casual Sneakers to Wear Anywhere
Best Boots
The Best Chelsea Boots to Wear All Year Round
The Best Lace Up Boots for Military Inspired Chic
The Best Over the Knee Boots that Make a Statement!
The Best Shearling Boots to Stay Cozy this Winter
The Best Black Combat Boots That Go with Everything
Cozy At Home Shoes
The Best Mules for Easy Slip on Style
The Best Loafers to Look Polished but Stay Comfy
Shoe Reviews
The Best Travel Shoes in Every Style - Sneakers, Slip Ons, Flats & Sandals
Everlane Flats - These 5 Pairs are Extra Comfortable
OluKai Shoes: Sneaker & Sandal Review
Where to Get Stuart Weitzman Boots on Sale
Designer Inspired
The Best Cap Toe Ballet Flats to Get the Chanel Look, for Less
Classic Chanel Inspired Slingbacks (Two Toned)
The Best Chanel Inspired Espadrilles to Rock All Summer
The Best Manolo Blahnik Lookalikes
The Best Over the Knee Boots that Rival Stuart Weitzman Lowlands!
Follow me @Sher She Goes on