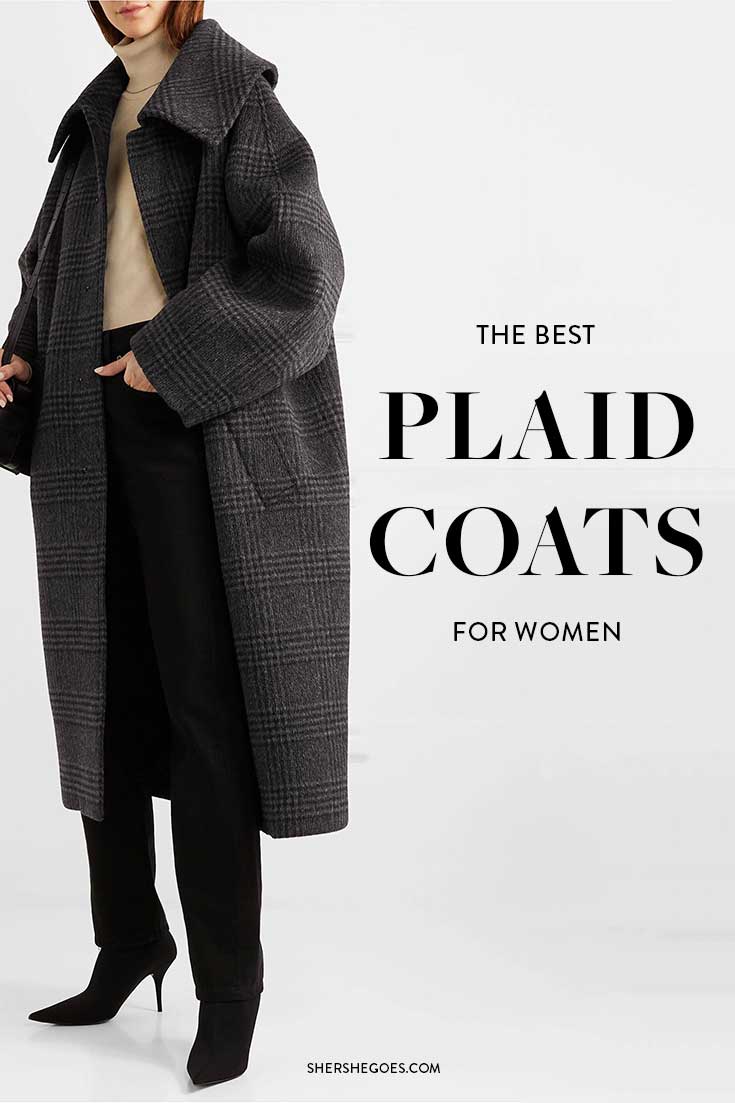 The Best Plaid Coat (2021)
One letter may be the only difference, but "plaid" is anything but "plain".
In fact, I believe plaid is consistently one of the most difficult patterns to nail in any outfit.
Overplay a plaid look, and your outfit immediately becomes either distracting at best or garish at worst. Underwork plaid into your outfits, on the other hand, and risk underplaying the pattern's bold yet subtle capabilities.
With cold weather (unfortunately) fully upon us, we decided to take the time to review our favorite plaid coats and which type of outfits they accent perfectly!
Whether you already love plaid or are looking to break a familiar "pattern" in your winter weather wardrobe, keep reading for our 6 favorite plaid coats!
ADVERTISEMENT
Keep reading, or pin this article to save it for later ⇟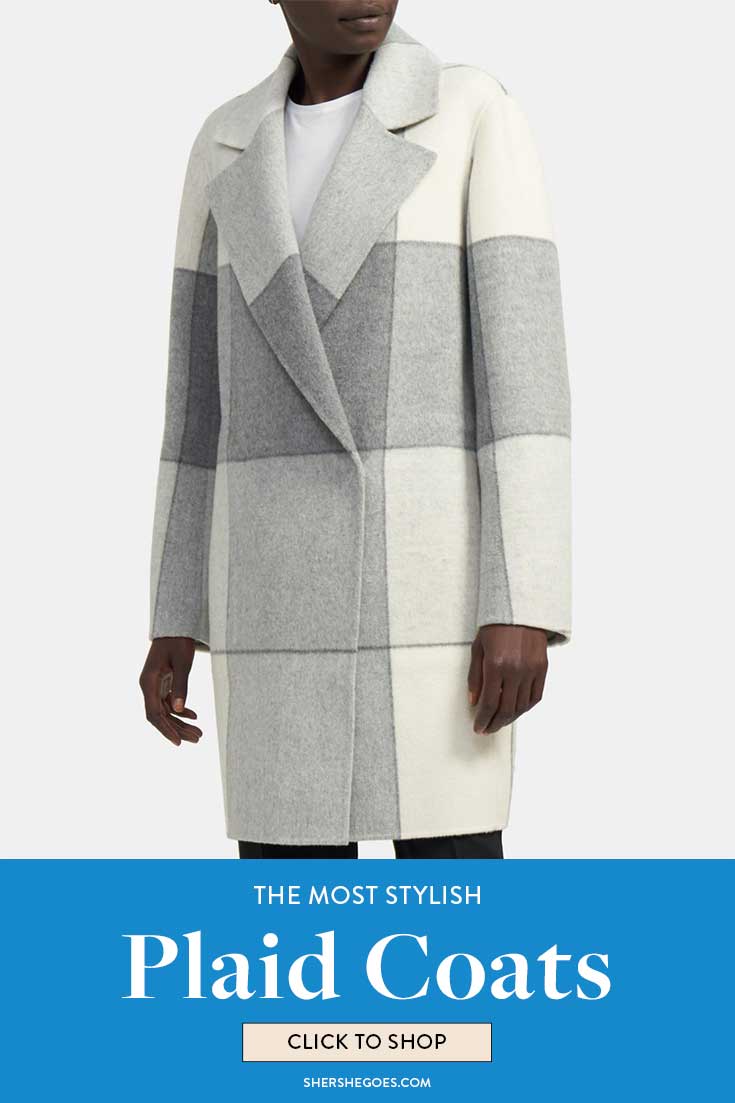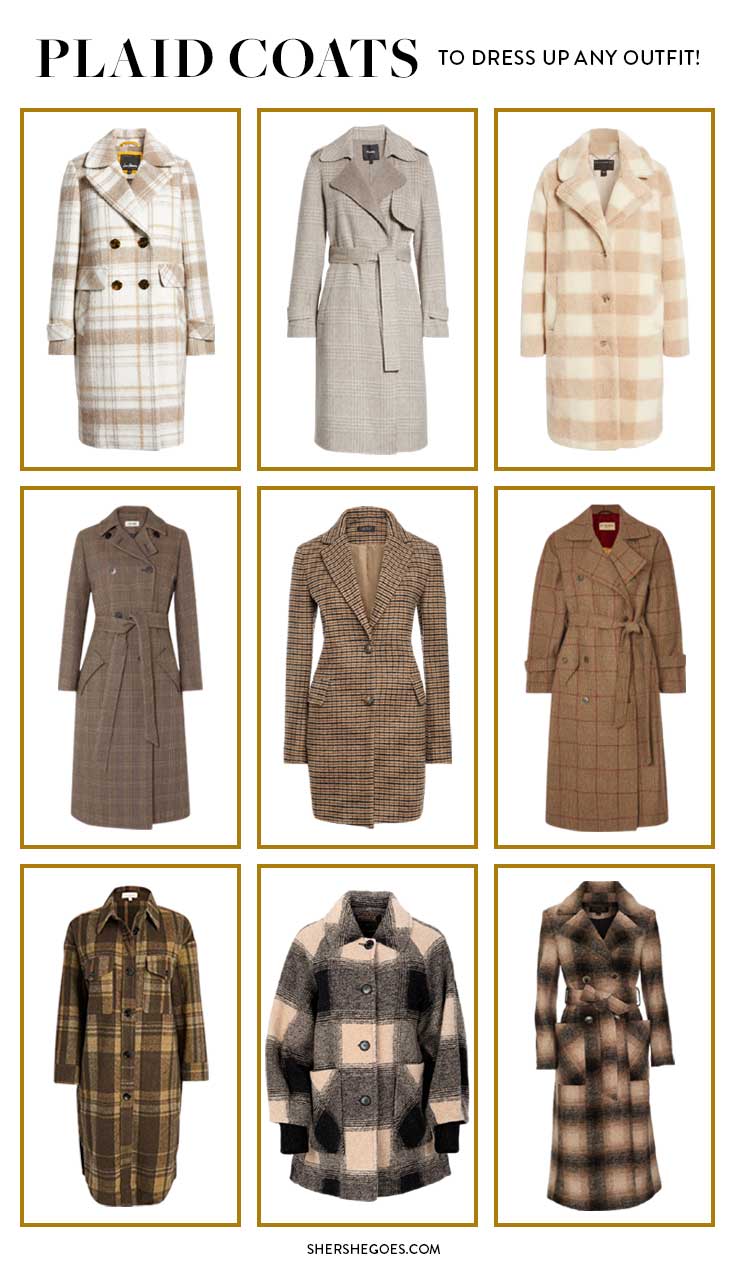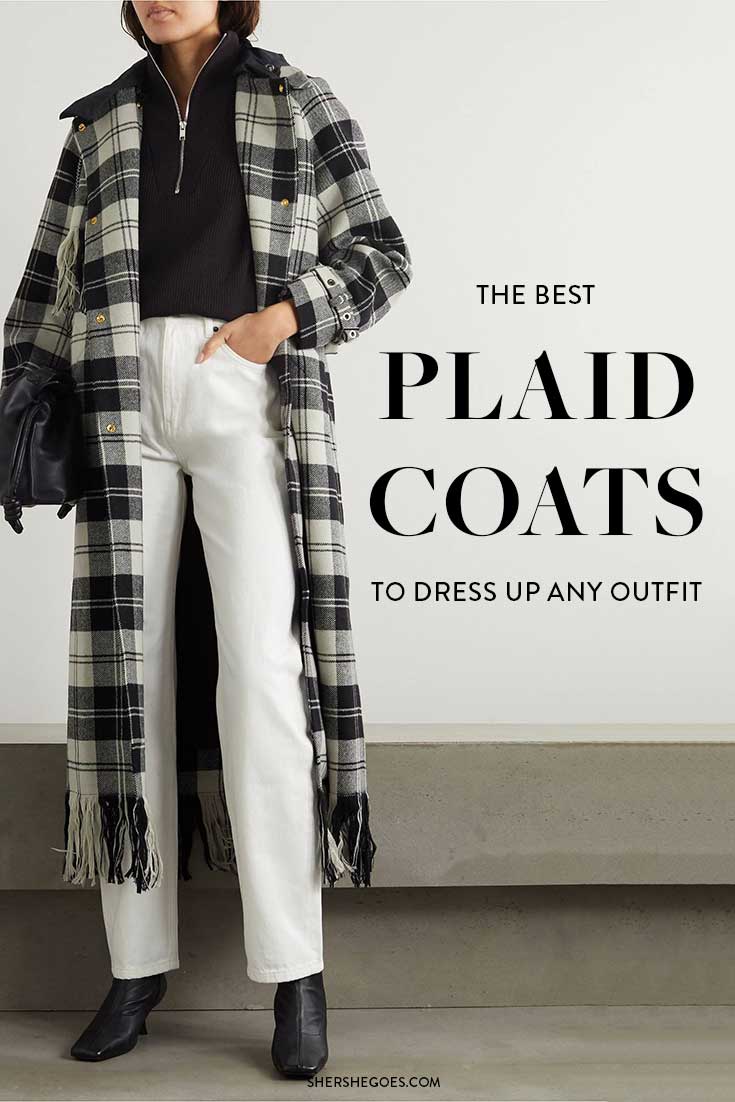 Best Plaid Coat Looks for Women (2021)
From subtle patterns to bold color blocks, we have the best plaid coats for women outlined right here!
Best Plaid Coats
ADVERTISEMENT
---
---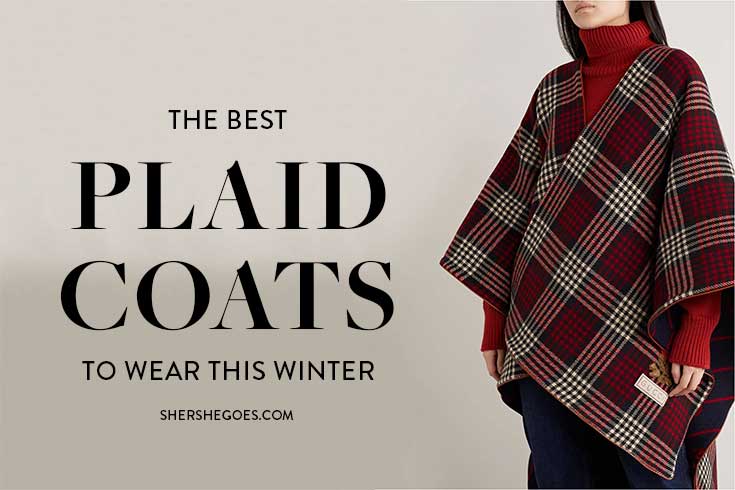 The Best Plaid Coat for Women
Best Plaid Pea Coat: Ralph Lauren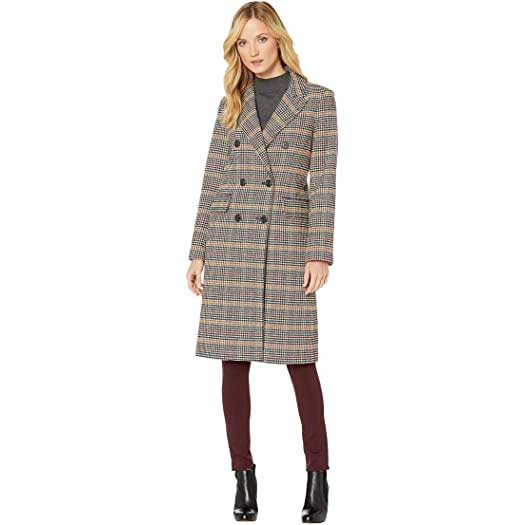 Let's kick things off with what is probably my favorite overall plaid coat, courtesy of Ralph Lauren.
While the patterning immediately provides a distinct "plaid" look, the color palette is muted enough that this coat won't derail or distract from the rest of your outfit!
When deciding what outfit works best with the Ralph Lauren coat, definitely follow the model's lead. Solid colors or extremely discreet patterns are advisable pairings, and staying within the coat's color palette will offer the best look!
ADVERTISEMENT
---
---
Best Plaid Wool Coat: Bernardo
Most plaid coats feature a muted base color accented with brightly-colored stripes and patterns. This is traditionally why plaid can sometimes miss the mark and appear untastefully striking.
What I love most about this Bernardo plaid coat is how it scraps that traditional playbook altogether.
Featuring color patterns that ever-so-slightly deviate from the base grey color, this coat makes looking elegant without trying too hard seem effortless!
ADVERTISEMENT
---
---
Best Blue Plaid Coat: Madewell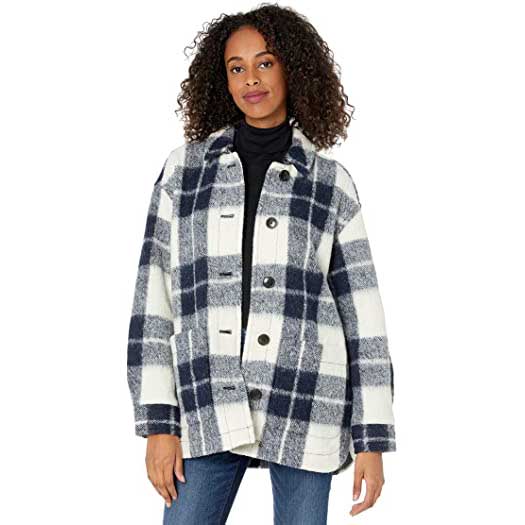 If you're like me, I tend to automatically associate plaid coats with the expensive and stiff-looking coats you might expect from Burberry.
While there's a place for such coats, I love when brands can create looks that are effortlessly casual.
This plaid coat from Madewell does that perfectly, leveraging wide stripes, neutral colors, and a flannel homage to create the rare plaid coat with a super chill vibe!
ADVERTISEMENT
---
---
Best Plaid Winter Coat: Kate Spade
Sometimes – especially in the doldrums of winter – you just want an outfit so loud it immediately brings color and vibrancy to your look.
Plaid coats like this gem from Kate Spade can work that angle perfectly, as this coat's black-and-white color pattern, self-tie belt, and wide collar all combine for a look that will absolutely turn heads during winters filled with dull, muted outfits.
Another great thing about the Kate Spade plaid coat is its extra length – when making a bold fashion statement, it's always best to make sure the bold piece constitutes the majority of your outfit!
ADVERTISEMENT
---
---
Best Plaid Trench Coat: Sam Edelman
Whoever said you can't have your cake and eat it too, anyway?
This reversible plaid coat from Sam Edelman offers your choice of a solid beige coat with plaid accents on the collar and waist belt or a traditional fully plaid coat with solid beige accents instead.
This versatility makes the Sam Edelman coat an ideal option for shoppers who prioritize style, value, and variety!
ADVERTISEMENT
---
---
Best Oversized Plaid Coat: Calvin Klein
This oversized plaid coat from Calvin Klein is low key probably the coolest plaid coat I've ever encountered.
While mustard brown and black are both typical cold weather color choices, you don't often see them paired together, which makes this plaid coat both traditional and unique at the same time.
What I love most about this Calvin Klein coat, though, is how insanely comfortable they make the fabric. Given coats are supposed to, you know, make your warm, it's remarkable how many are scratchy, heavy, and stiff.
I don't know how they do it, but this coat's blended wool fabric is velvety soft to the touch without sacrificing any insulation or warmth whatsoever!
ADVERTISEMENT
---
---
Shop Plaid Coats
---

ADVERTISEMENT
---
---
We know how difficult finding the perfect present can be! Browse gift guides for everyone on your list:
Affordable Gift Guides
Secret Santa Gift Ideas for Guys Under $25
The Best White Elephant Gift Ideas - Useful, Funny & Quirky
Gift Guides for Her
Monogram Gift Ideas - Personalized Gifts for Everyone on your List
The Best Beauty Advent Calendars to Count Down Christmas
Gift Guides for Him
The Best Christmas Gifts for Dad
Useful Gifts for The Guy that Has Everything
Gift Guides for Parents
Gift Ideas for Parents (who have everything)
Insanely Good Gift Ideas for your Boyfriend's Mom
The Best Gifts for your Boyfriend's Parents
Black Friday
Black Friday Shopping Tips - retailers DON'T want you to know!
Holiday Parties
The Best Matching Christmas Pajamas - for the whole family!
The Best Christmas Socks - cozy & festive!
The Best Holiday Dresses You Won't Believe are on Amazon
The Best Cute Christmas Sweaters for Classic Winter Style
The Best UGLY Christmas Sweaters for a Holiday Party
Ugly Christmas Sweater Party Invitations
The Best Winter Cocktail for Holiday Parties - Looks Fancy, but Easy to Make!
Decorating for the Home
The Best Amazon Christmas Decorations (Stylish + Affordable!)
Rustic Christmas Tree Decor Ideas
Cozy Chic Christmas Gifts for the Home
Follow me @Sher She Goes on