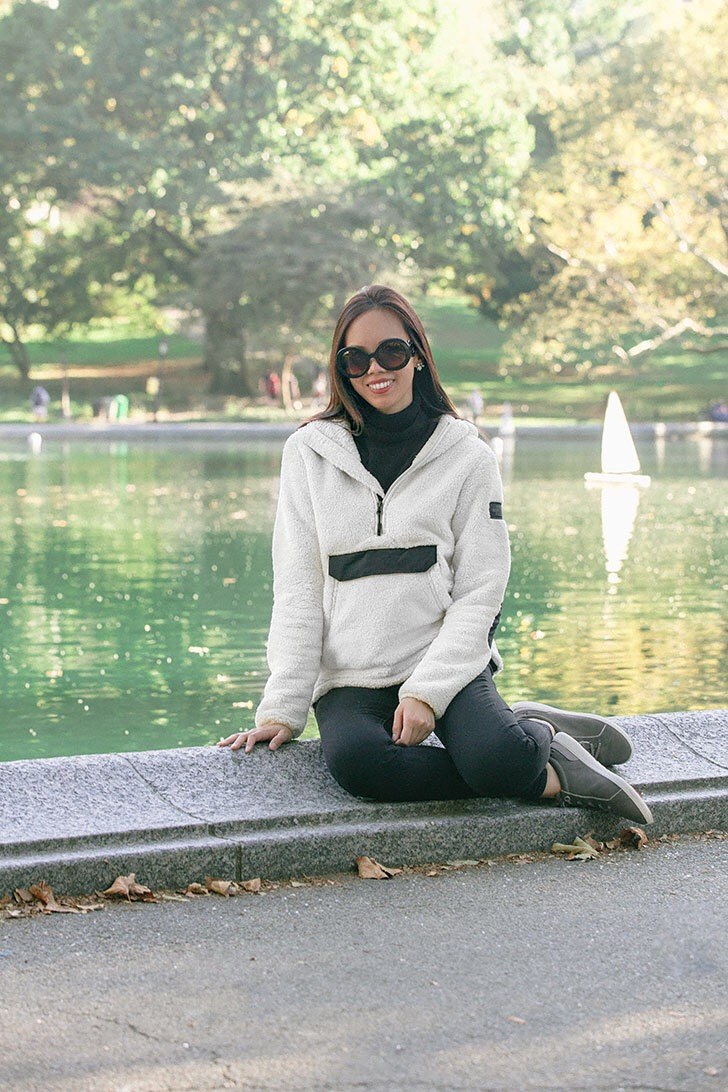 Thank you to Zappos for sponsoring this post!
Fleece Jackets for Women
Imagine those quintessential dreary winter days for a minute.
The whipping wind that's belting your face and forcing you to permanently look down and to the side, just to shield your face.
The mud and water-soaked shoes that are making your socks damp.
The bitter cold that both chills your bones and makes your iPhone die faster than the speed of light? Yeah. I think you're catching my drift.
ADVERTISEMENT
Well now imagine that you're just returning inside from these freezing, awful, and depressing winter offerings…
Would you want to jump in a pile of gloves? No.
Would you want to jump in a pile of rain jackets? No.
Would you even want to jump in a pile of scarves? You might think so at first but no, probably not. Too scratchy!
You would definitely want to jump in a giant pile of warm, soft, and ultra-comfortable sherpa-like jackets.
You know you would. To stay warm and comfortable this winter, keep reading for the best fleece jacket options!
Pin this post to save it for later ⇟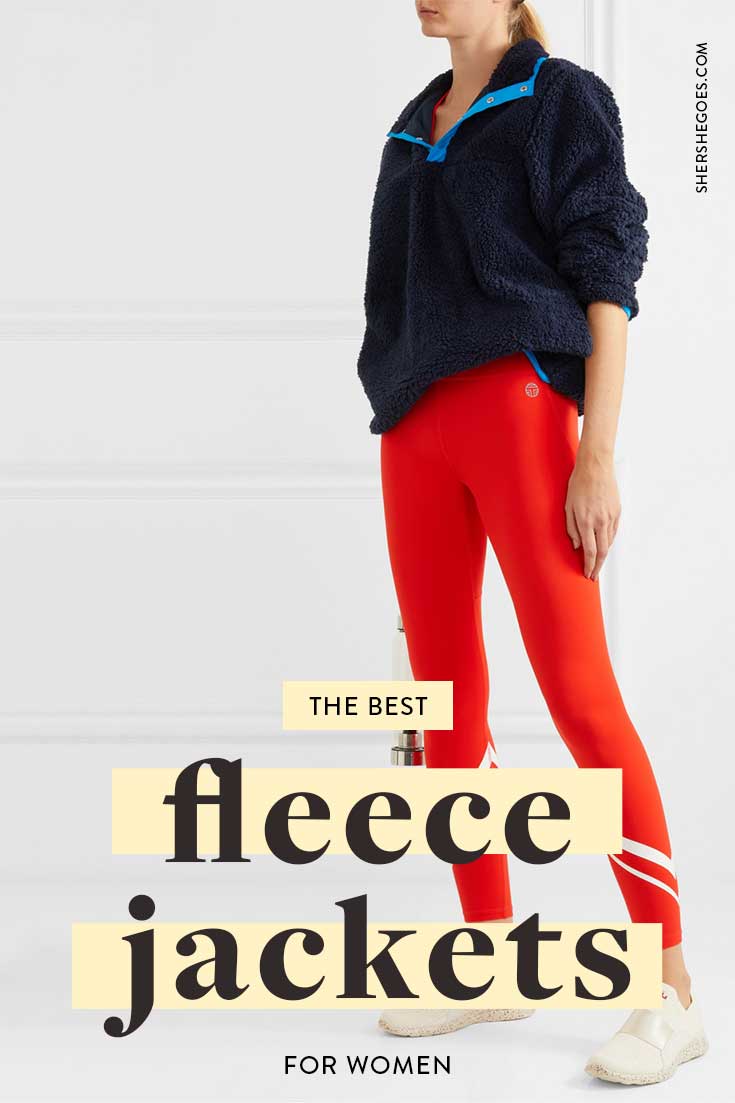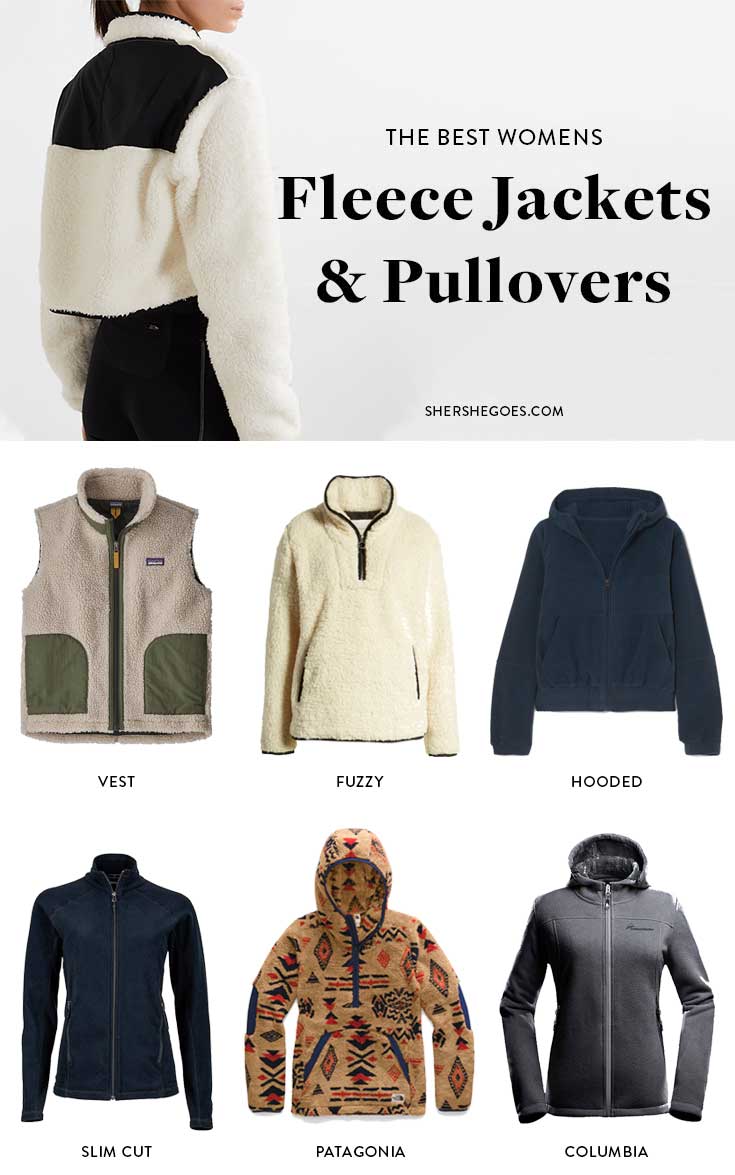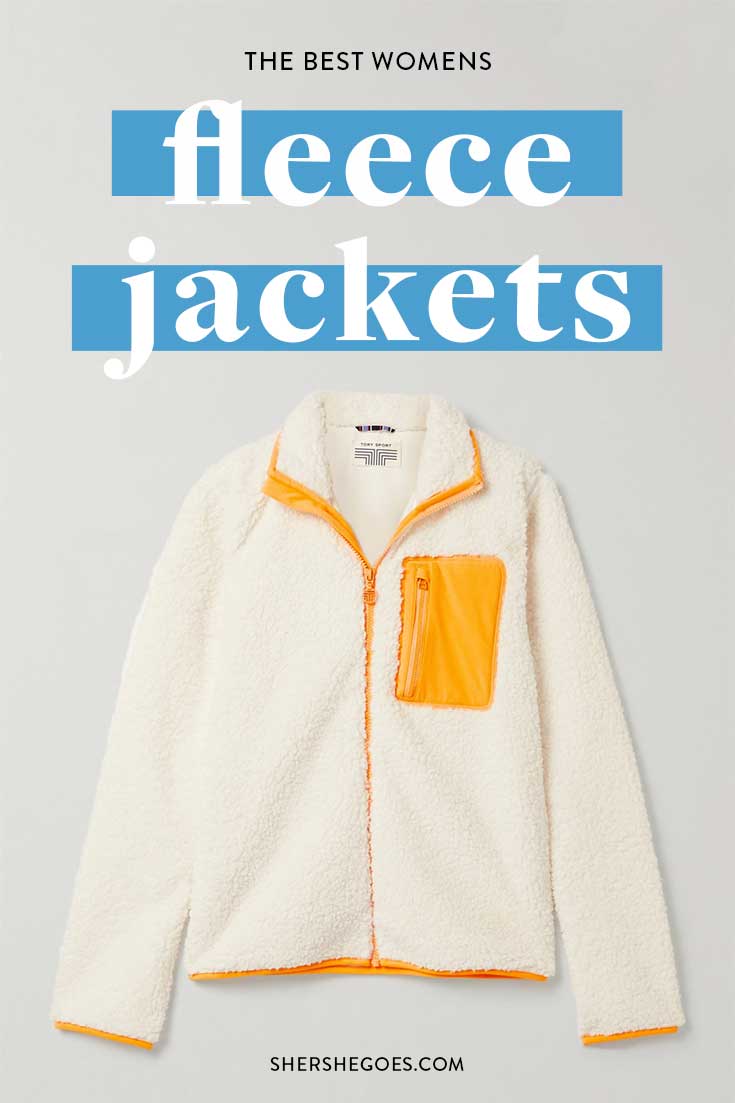 ADVERTISEMENT
---
---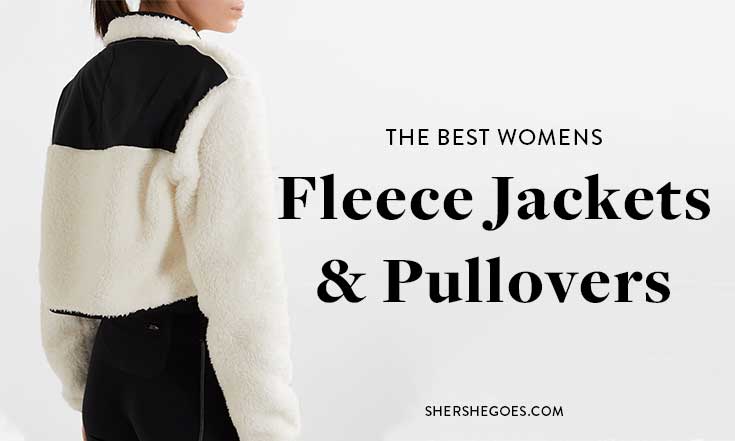 Best Fleece Jackets
Here are some of our favorite stylish and affordable fleece jackets to keep you cozy all winter long!
1. L.L. Bean Sweater Fleece
Perfect for: bringing spring and summer colors into the early fall.
Right around the start of college and professional football seasons there's always those first few weeks which are hybrid summer- and fall-weather days.
Choose a vibrant fleece jacket like this pick from L.L. Bean to carry those vibrant hues into the mild weather!
ADVERTISEMENT
---
---
2. The North Face – Cragmont Fleece Jacket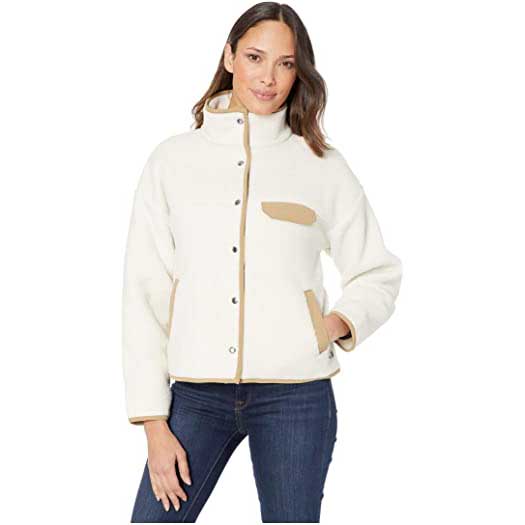 Perfect for: mild to slightly cold barbecues, garden parties, or any other extended time outdoors!
Made with a sneaky heavy (for a jacket that would still be considered midweight fleece, anyway) 420 gram Sherpa fleece, this jacket from The North Face is perfect for any of those fall days requiring a lot of hours outdoors!
ADVERTISEMENT
---
---
3. Arc'teryx – Covert Cardigan
Perfect for: adding a high-performance piece to your athleisure collection.
More high-tech runner than traditional fleece, the Arc'teryx "Covert Cardigan" features a heather knit fleece designed to maximize warmth-to-weight ratio as well as treatments for both water and abrasion resistance.
ADVERTISEMENT
---
---
4. Helly Hansen – Varde Fleece Jacket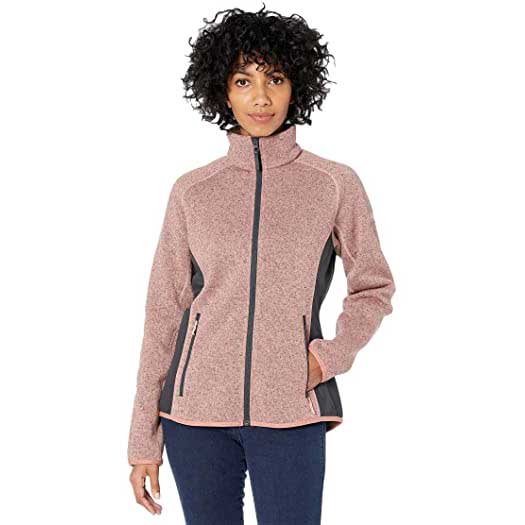 Perfect for: your classic extreme cold weather mid-layer fleece.
Not quite heavy enough to stand alone, this midweight fleece from Helly Hansen is the ideal piece to wear over your base layer and under either your insulated down or waterproof shell outer layer.
ADVERTISEMENT
---
---
Follow me @Sher She Goes on