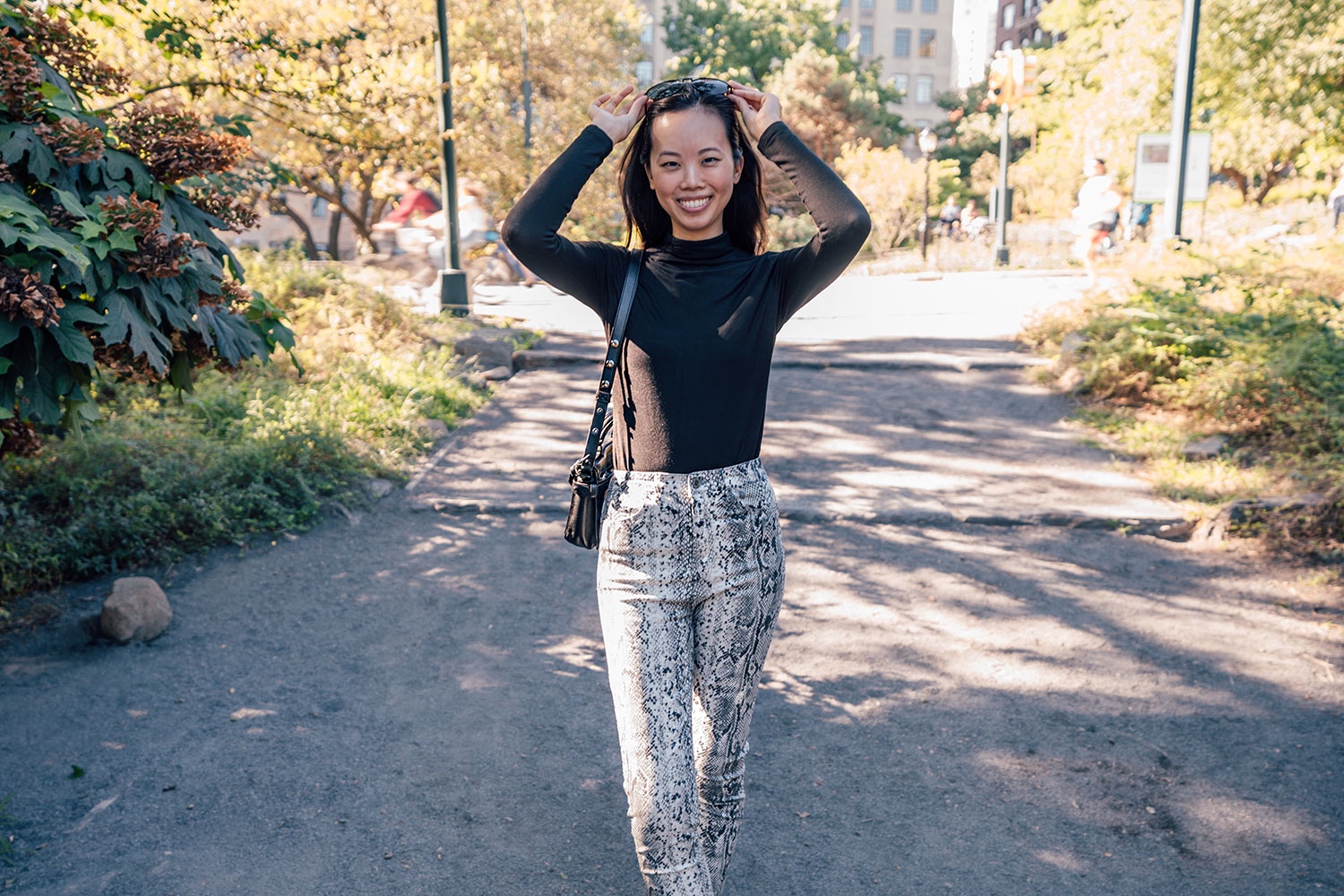 In collaboration with Amazon.
Amazon Personal Shopper Review
Let's face it.
$5 can't buy a lot these days.
So when Amazon announced that they were launching an affordable personal shopper service for just $4.99 a month, I was intrigued.
It's no secret that I shop on Amazon a lot. From ankle weights to a facial steamer to Taylor Swift's new album, my Amazon order history is endless and pretty random. But it wasn't until recently that I used the site for fashion!
I used to shop heavily on Shopbop and use Amazon just for its integrated checkout feature. That all changed once I discovered Amazon's in-house brands and the wide variety of affordable basics and third party clothing stores.
The only problem?
ADVERTISEMENT
It's a little easy to get lost on the site.
There are so much choices on Amazon Fashion it can be a little dizzying – and that's coming from a shopaholic. So when Amazon reached out with an offer to try their new Personal Shopper service, I was curious to give it a go.
Personal Shopper by Prime Wardrobe helps find clothes that fit your style by combining artificial intelligence with personalized human selection. The goal? To curate the perfect wardrobe for you by combing through all of Amazon's inventory.
Here's a look at the new service, the items I received and if I'd try it again!
ADVERTISEMENT
---
---
What is Amazon Prime Wardrobe?
About a year ago, Amazon launched Prime Wardrobe, a 'try it before you buy' service, once they realized people were buying multiple sizes of the same item to gauge fit, quality, etc.
I tried it out and loved it (my review is here).
You can order up to 8 items, try them on in the comfort of your home, and ship back anything that doesn't work. Best of all, instead of being charged for everything and waiting to get a refund for the items you return, Prime Wardrobe only charges you once you decide what you want to keep.
The newest feature to Prime Wardrobe is the Personal Shopper service.
ADVERTISEMENT
---
---
How Does Personal Shopper Work?
A mix of real life fashion stylists and AI technology merge together to send monthly curated clothing boxes based on your personal preferences for color, fit and size. You can suggest the items you're looking for or leave it entirely up to the personal shopper!
1. Sign Up for Personal Shopper
First, you sign up for the service on the Amazon App. Click here for a direct link!
Or, open the Amazon shopping app on your phone and type "Personal Shopper" in the search bar. It should come right up!
ADVERTISEMENT
---
---
2. Create a Style Profile
Then you'll fill out a questionnaire.
It's a quick but comprehensive survey. The questions are broken down into sections, running from clothing styles, to colors, to trends, how you like items to fit, and your standard sizing. Amazon also takes your budget into account by asking how much you prefer to spend for each type of fashion item.
Once that's filled out, you can let Amazon know if you like or dislike different clothing items by swiping up or down (almost like a dating app). Your answers go directly to Amazon's styling team to allow your personal shopper to understand and narrow down your tastes.
Then they curate brands and items based on your individual answers.
ADVERTISEMENT
---
---
3. Wait For Your Stylist's Selections
A couple days after I filled out the style questionnaire, I received an email that my stylist had selected my monthly box!
On the app, I could see all the selections and pick up to 8 items to try on at home. I really appreciated how you can preview the selected items before they ship.
With other subscription services, I always looked forward to the monthly box but would be disappointed if there wasn't anything I liked. When that happened, it felt like a huge inconvenience to box everything up and mail it all back.
Only Keep What You Like
Personal Shopper works just like Prime Wardrobe. You have up to a week to test drive your stylist's picks and you're only charged for what you keep.
The rest you can mail back with Amazon's prepaid label. Returns are free!
ADVERTISEMENT
---
---
How Much Does Prime Wardrobe's Personal Shopper cost?
Assuming you already have an Amazon Prime subscription (if not, sign up for a free trial here), the service is pretty inexpensive!
Personal Shopper costs $4.99 a month and the service can be canceled at any time.
Are the Clothes Cute?
Since Personal Shopper does all the legwork, I'm sure you're curious about what brands are included. I wasn't sure if it was going to only include Amazon's in-house brands, but it's a great mix.
Brands in the roster include: 7 for All Mankind, Adidas, AG Adriano Goldschmid, Calvin Klein, JBrand, Joie, Levi's, Loeffler Randall, Stuart Weitzman, Theory and more.
Sizes include 0–24 and XS–XXL/3X as well as women's shoes in sizes 5-12. For now, the service is only for women but I hear they're planning to roll out a men's personal shopper service in the future.
The more you use Personal Shopper, the more the team will learn what brands and looks you like.
ADVERTISEMENT
---
---
Personal Shopper Outfits
So how was my experience with Prime Wardrobe Personal Shopper?
I picked 8 items and liked four of them. Here are the outfits I put together. As you can see, I was surprisingly drawn to snake print!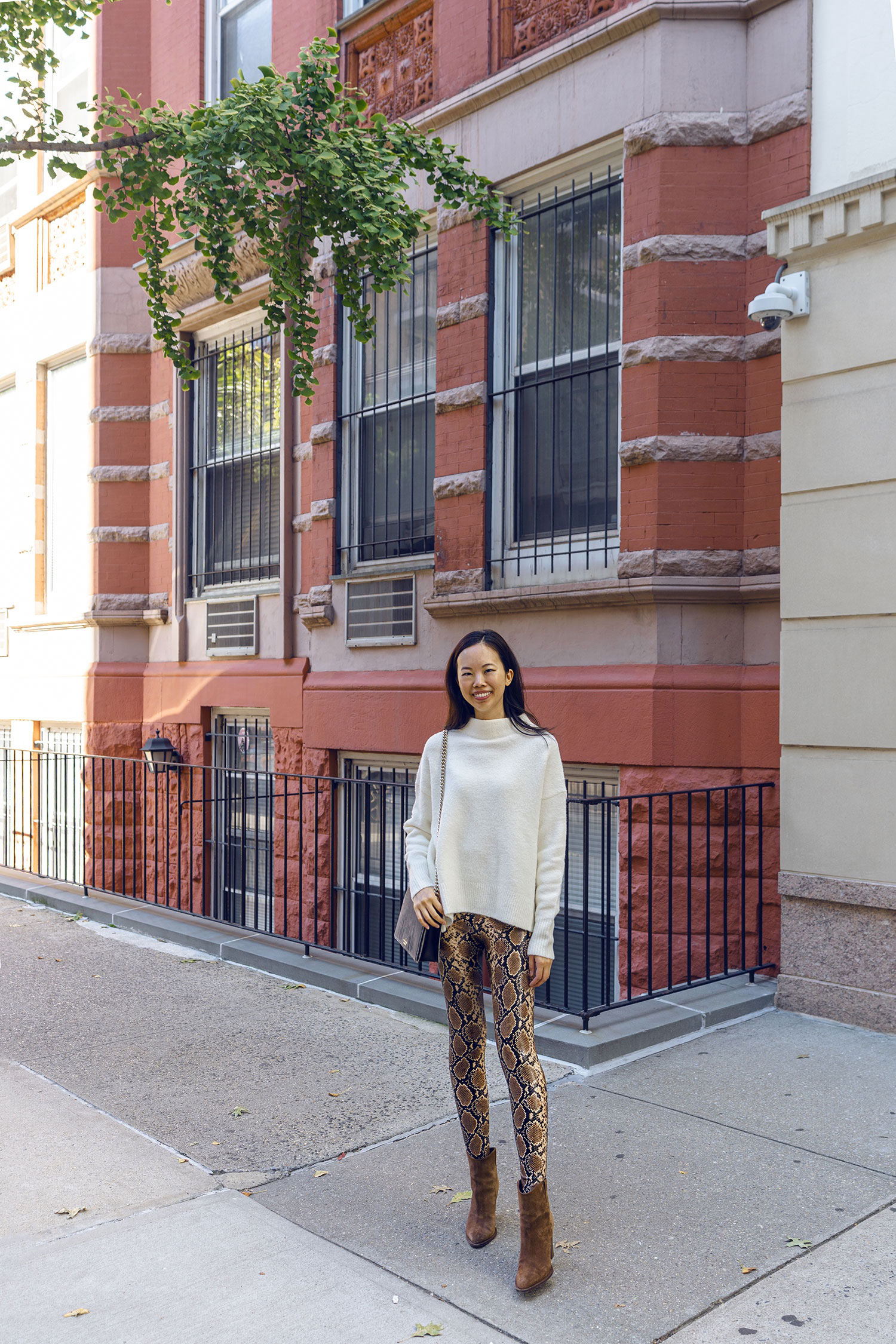 ---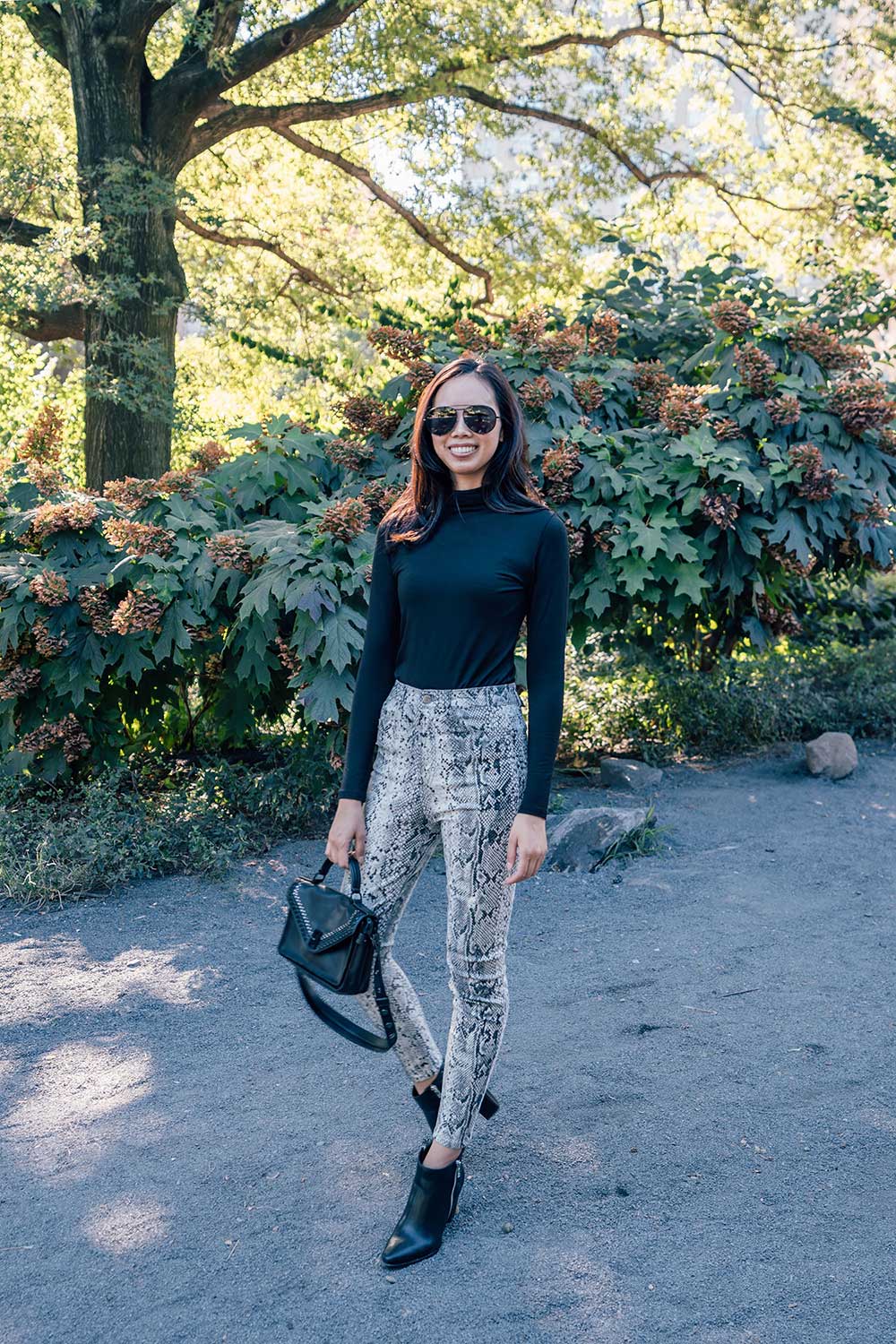 ADVERTISEMENT
---
---
Personal Shopper Review
Because Amazon Fashion has so many items to choose from and so many brands in stock, I think the personal styling service is a great option for those who don't want to scroll through endless pages, but want to update or refresh their wardrobes.
In particular, I discovered some new-to-me brands that I really liked and especially appreciated how I could choose the items before they were shipped, eliminating any disappointment and unnecessary back-and-forth shipping.
The service is brand new so there were perhaps just a couple minor kinks.
I'm used to the speed of Amazon Prime (and instant gratification) but the Personal Shopper service isn't quite as fast (yet). It took ~4 days after creating my profile for Personal Shopper to send me choices to preview (which was totally understandable) but then about a week for the items to arrive.
The shipment also arrived in multiple small bags instead of one big box, so I had to scrounge around for a box big enough to ship the items back. I assume the clothing pieces were coming from different warehouses.
ADVERTISEMENT
---
---
Ultimately, at just $4.99/month, Amazon's Personal Shopper is the most affordable personal styling service on the market.
The subscription can be cancelled any time, but it's so easy to use and fun to try that I can see myself using it again when I'm in the mood for something new (say, a fall wedding or a holiday party dress) but don't want to do the legwork of searching endlessly.
The algorithm-meets-stylist delivered on its promises and I was happy with the items I kept! Let me know if you try out Personal Shopper and your finds!
I'm always on the lookout for great Amazon Fashion deals :)
ADVERTISEMENT
---
---
Read More   in my travel packing checklist series:
Best Travel Luggage
The Best Carry on Luggage for 2021
The Best Packing Cubes for a Perfectly Organized Bag
The Best Lightweight Luggage for Overpackers
The Best Hard Luggage Sets for Stylish Travelers
The Best Underseat Luggage for Minimalists
The Best Carry On Bags for Men - Rugged + Durable!
Business Travel
The Essential Business Packing List
The Best Business Travel Luggage
The Best Laptop Cases for Working Women
The Best Laptop Bags for Men
Packing Hacks
The Best Travel Wallets for All Your Vacation Essentials
The Best Jewelry Cases Never Untangle a Necklace Again!
The Best Toiletry Bags to Clean Up Quick
Travel Packing Lists
The Best Travel Jackets for All Types of Weather
The Best Duffel Bags for Your Next Weekend Trip
The Best Travel Backpacks to Hold Everything You Need
Follow me @Sher She Goes on