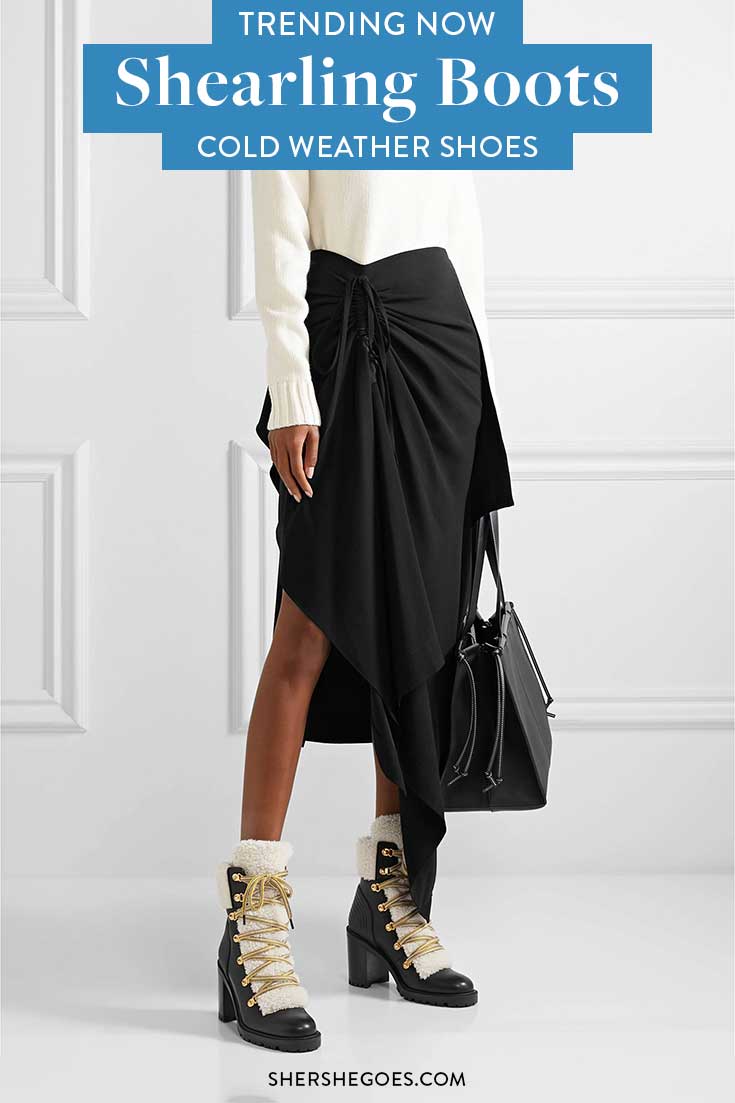 Best Shearling Boots
Chances are you've probably heard of shearling.
Heck, you probably recognize it the minute you see it. But do you really know what makes shearling, well, shearling?
The detailed processing requirements behind shearling surprised me, and they may surprise you, too!
Basically, shearling is recently shorn sheepskin that is tanned, dyed, and processed with the original wool still attached. This last component is critical, as the attached wool preserves the breathable, durable, and odor-resistant properties of authentic shearling.
Now that we've got the boring definitions out of the way, let's highlight what actually matters, which is that shearling boots are winter wardrobe essentials, no questions asked.
The natural shearling fibers not only keep your feet warm and dry, but its durability means your boots can last for multiple brutal winters! Oh, and shearling boots are also incredibly cute.
If you're still feeling sheepish, keep reading for the best shearling boots to tackle this winter!
ADVERTISEMENT
---
---
Keep reading, or pin this article to save it for later ⇟
The Best Shearling Lined Boots
Check out the shearling boots that are so hot they will melt the frigid winter away!
The Best Shearling Boots Brands
ADVERTISEMENT
---
---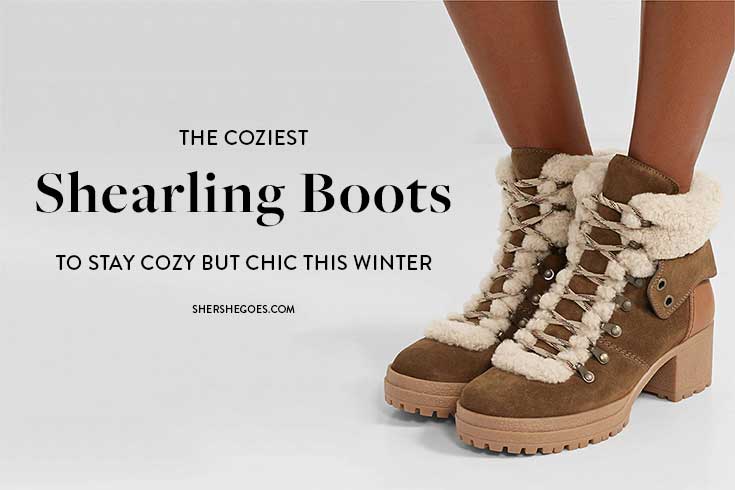 Top Shearling Boots for Women
Best Shearling Chelsea Boots: Talbots
ADVERTISEMENT
---
---
Most Comfortable Shearling Boots: UGG
ADVERTISEMENT
---
---
Most Affordable Shearling Boots: Walmart
ADVERTISEMENT
---
---
Best Luxury Shearling Boots: Marc Fisher
ADVERTISEMENT
---
---
Best Waterproof Shearling Boots: Sorel
ADVERTISEMENT
---
---
Softest Shearling Boots: Minnetonka
ADVERTISEMENT
---
---
Shop Shearling Shoes
---
ADVERTISEMENT
---
---
Read More in my favorite Comfy Shoe series:
Most Comfortable Shoes
The Most Comfortable Flats EVER
The Most Comfortable Sandals for Summer
The Most Comfortable Boots for Winter
The Most Comfortable Heels (you can actually walk in)
Best Sneakers
The Best White Sneakers that Go with EVERYTHING
Cute Casual Sneakers to Wear Anywhere
Best Boots
The Best Chelsea Boots to Wear All Year Round
The Best Lace Up Boots for Military Inspired Chic
The Best Over the Knee Boots that Make a Statement!
The Best Shearling Boots to Stay Cozy this Winter
The Best Black Combat Boots That Go with Everything
Cozy At Home Shoes
The Best Mules for Easy Slip on Style
The Best Loafers to Look Polished but Stay Comfy
Shoe Reviews
The Best Travel Shoes in Every Style - Sneakers, Slip Ons, Flats & Sandals
Everlane Flats - These 5 Pairs are Extra Comfortable
OluKai Shoes: Sneaker & Sandal Review
Where to Get Stuart Weitzman Boots on Sale
Designer Inspired
The Best Cap Toe Ballet Flats to Get the Chanel Look, for Less
Classic Chanel Inspired Slingbacks (Two Toned)
The Best Chanel Inspired Espadrilles to Rock All Summer
The Best Manolo Blahnik Lookalikes
The Best Over the Knee Boots that Rival Stuart Weitzman Lowlands!
Follow me @Sher She Goes on