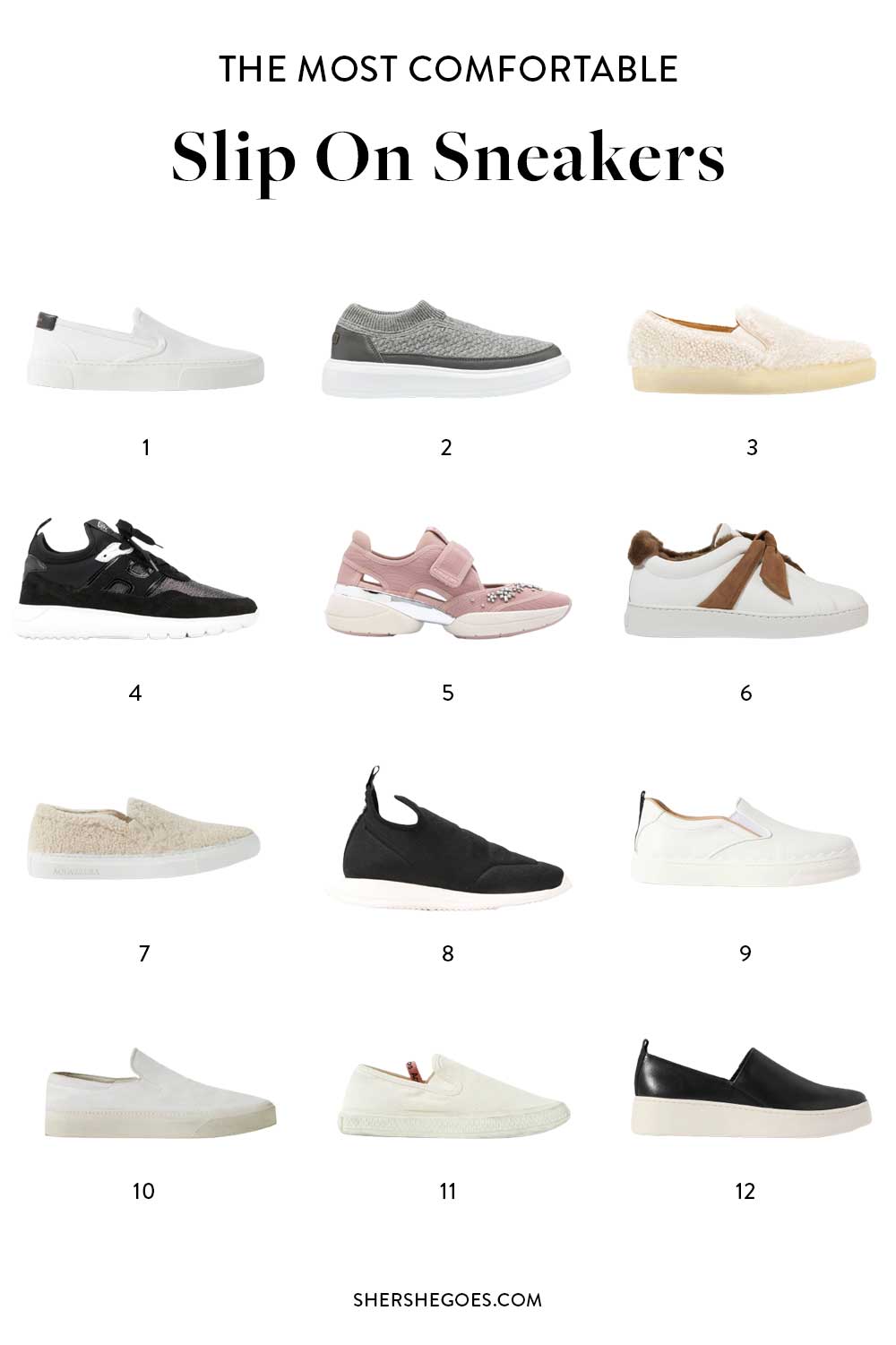 Thank you to Zappos for sponsoring this post!
Slip On Sneakers
Because let's be honest, doing things with the least effort possible is so hot right now.
Need stuff? Lightning quick and even same-day delivery is becoming standard.
Hungry? Don't cook or even bother walking to a restaurant, Uber Eats has you covered.
Like a TV show? Why watch one episode a week like the "OK, Boomer" dinosaurs had to when you can binge an entire season the day it's dropped!
Have your armpits become too hairy, making your shirt look like Chia pets are sprouting at your sleeves? Don't risk going in public to a store, any razor box company will deliver the shearing tools you need!
Point is, we like things easy these days. And there's nothing wrong with that!
Now as convenient as modern life has become, sometimes (sure, sure, regrettably) we still have to get things done by, you know, walking around.
Fortunately our cushy (no pun intended) proclivities have yielded slip on sneakers. Just like the periodic table or the quadratic formula, tying your shoes is something we all learned as kids but, in fact, don't really need to enjoy life!
Keep reading, or pin this article to save it for later ⇟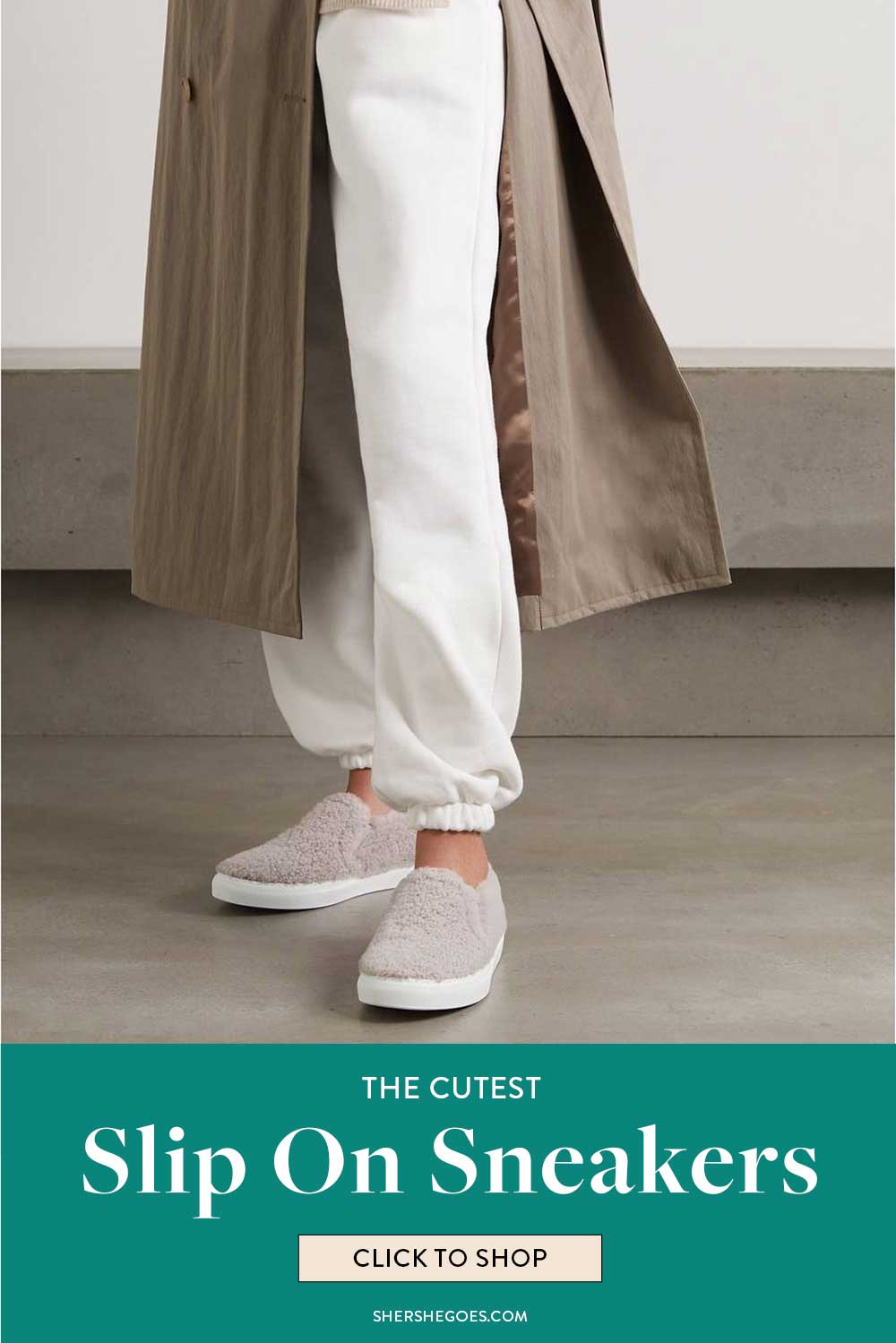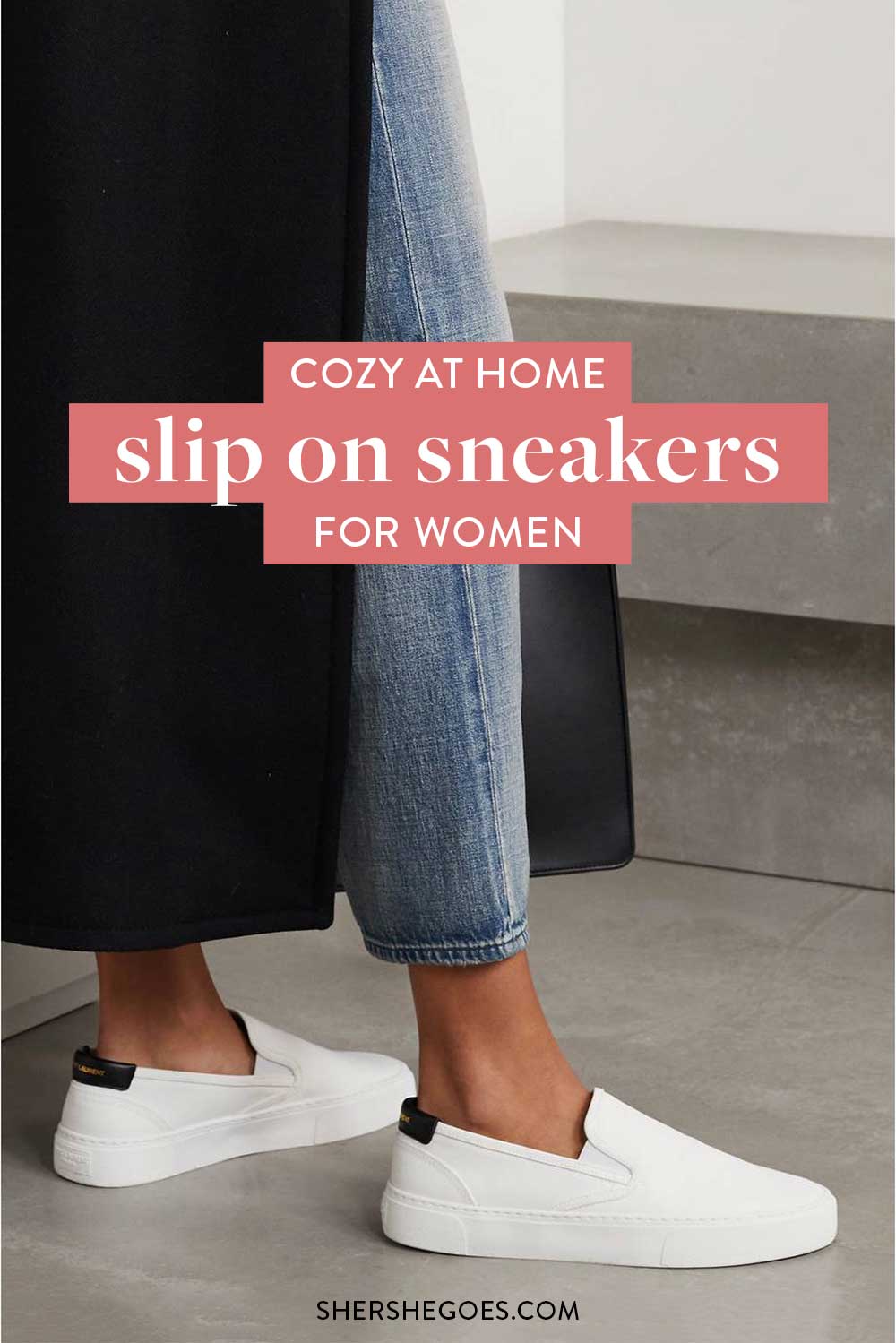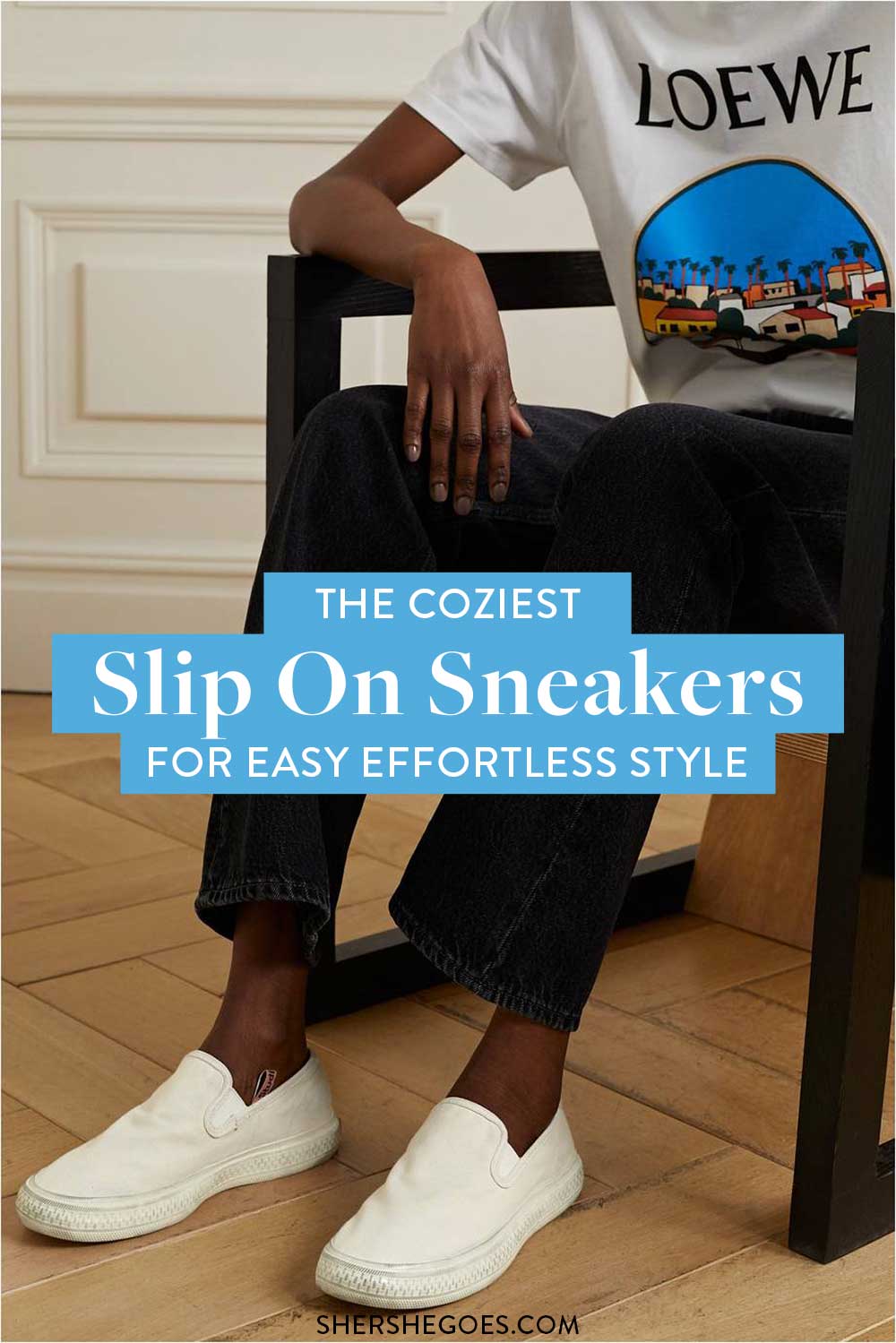 ---
---
Best Women's Slip On Sneakers (2021)
What's really awesome is that the best slip on sneakers go way beyond simple casual wear.
There's such an incredible range of cute and comfortable travel shoes that you could truly go through life without needing any other kind of shoe…
….at least on the dwindling occasions when you actually need to still go out, that is!
Top Slip On Sneakers for Women
---
---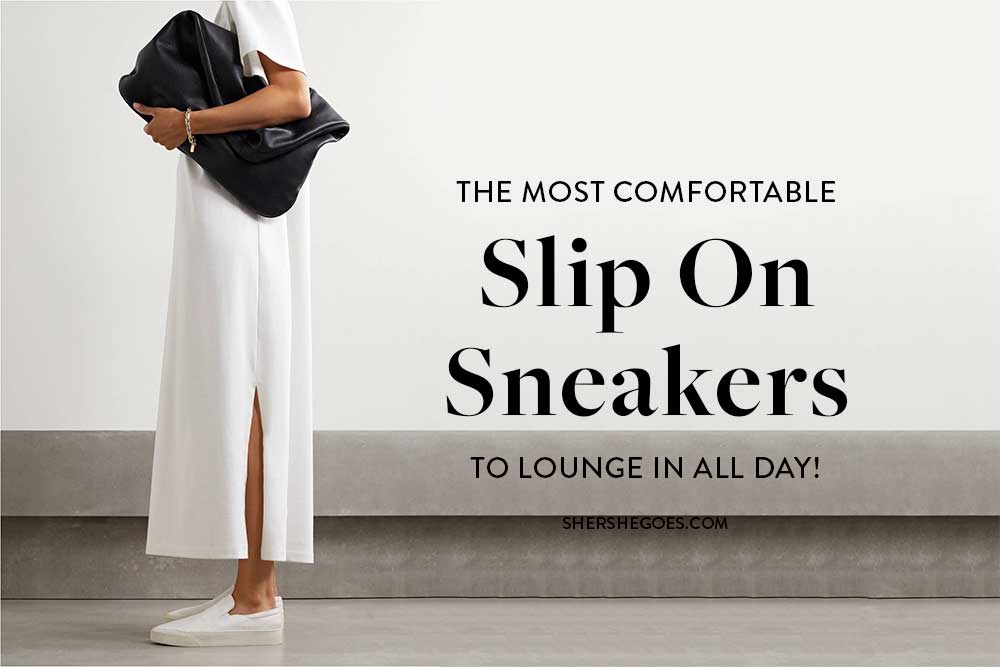 Slip On Sneakers for Women
Most Unique Slip On Sneaker: Skye
Perfect for: the fashion forward environmentalist.
Not only are these unique sneakers from Skye incredibly stylish, but they are also 100% vegan, made with at least 20% recycled content, and feature a recyclable midsole!
---
---
Best Canvas Slip On Sneaker: Blowfish Malibu
Perfect for: anything involving limited movement.
Lounging around the house, quick outdoor errands, enjoying a leisurely block party – these slip on sneakers are fashionable and cute enough for any of these enjoyable activities.
Perhaps the only downside is the 100% textile construction, which offers less breathability for super active pursuits!
---
---
Best Leather Slip On Sneaker: Keds
Perfect for: passing as professional chic.
Pairing the Keds slip on sneakers with slim-fit black jeans offers a perfect look for casual office environments or fun girls' nights out!
---
---
Best Black Slip On Sneaker: Skechers
Perfect for: going and joyful walking, evidently!
While I'd only wear these slip on sneakers around friends who won't make fun of me, these Skechers walking shoes, like Crocs, are as insanely comfortable as they are aesthetically suspect!
---
---
Best Slip On Sneakers for Walking: Steve Madden
Perfect for: anytime you would want the Keds featured earlier (they really are splitting images of each other, just look!) but would prefer the comfort from the Steve Madden meshed fabric to the style of the Keds leather!
---
---
Most Comfortable Slip On Sneaker: Dr. Scholl's
Perfect for: surprises because if you're like me, you wouldn't have associated the orthopedic sophistication of Dr. Scholls with anything called a "fashion" sneaker!
Nonetheless, the Dr. Scholl's Madison slip on sneaker somehow offers an adorably cute shoe that you can guarantee offers best-in-class protection, comfort, and support
---
---
Read More in my favorite Comfy Shoe series:
Most Comfortable Shoes
The Most Comfortable Flats EVER
The Most Comfortable Sandals for Summer
The Most Comfortable Boots for Winter
The Most Comfortable Heels (you can actually walk in)
Best Sneakers
The Best White Sneakers that Go with EVERYTHING
Cute Casual Sneakers to Wear Anywhere
Best Boots
The Best Chelsea Boots to Wear All Year Round
The Best Lace Up Boots for Military Inspired Chic
The Best Over the Knee Boots that Make a Statement!
The Best Shearling Boots to Stay Cozy this Winter
The Best Black Combat Boots That Go with Everything
Cozy At Home Shoes
The Best Mules for Easy Slip on Style
The Best Loafers to Look Polished but Stay Comfy
Shoe Reviews
The Best Travel Shoes in Every Style - Sneakers, Slip Ons, Flats & Sandals
Everlane Flats - These 5 Pairs are Extra Comfortable
OluKai Shoes: Sneaker & Sandal Review
Where to Get Stuart Weitzman Boots on Sale
Designer Inspired
The Best Cap Toe Ballet Flats to Get the Chanel Look, for Less
Classic Chanel Inspired Slingbacks (Two Toned)
The Best Chanel Inspired Espadrilles to Rock All Summer
The Best Manolo Blahnik Lookalikes
The Best Over the Knee Boots that Rival Stuart Weitzman Lowlands!
Follow Sher She Goes on
Youtube | Instagram | Facebook | Twitter | Pinterest | Bloglovin