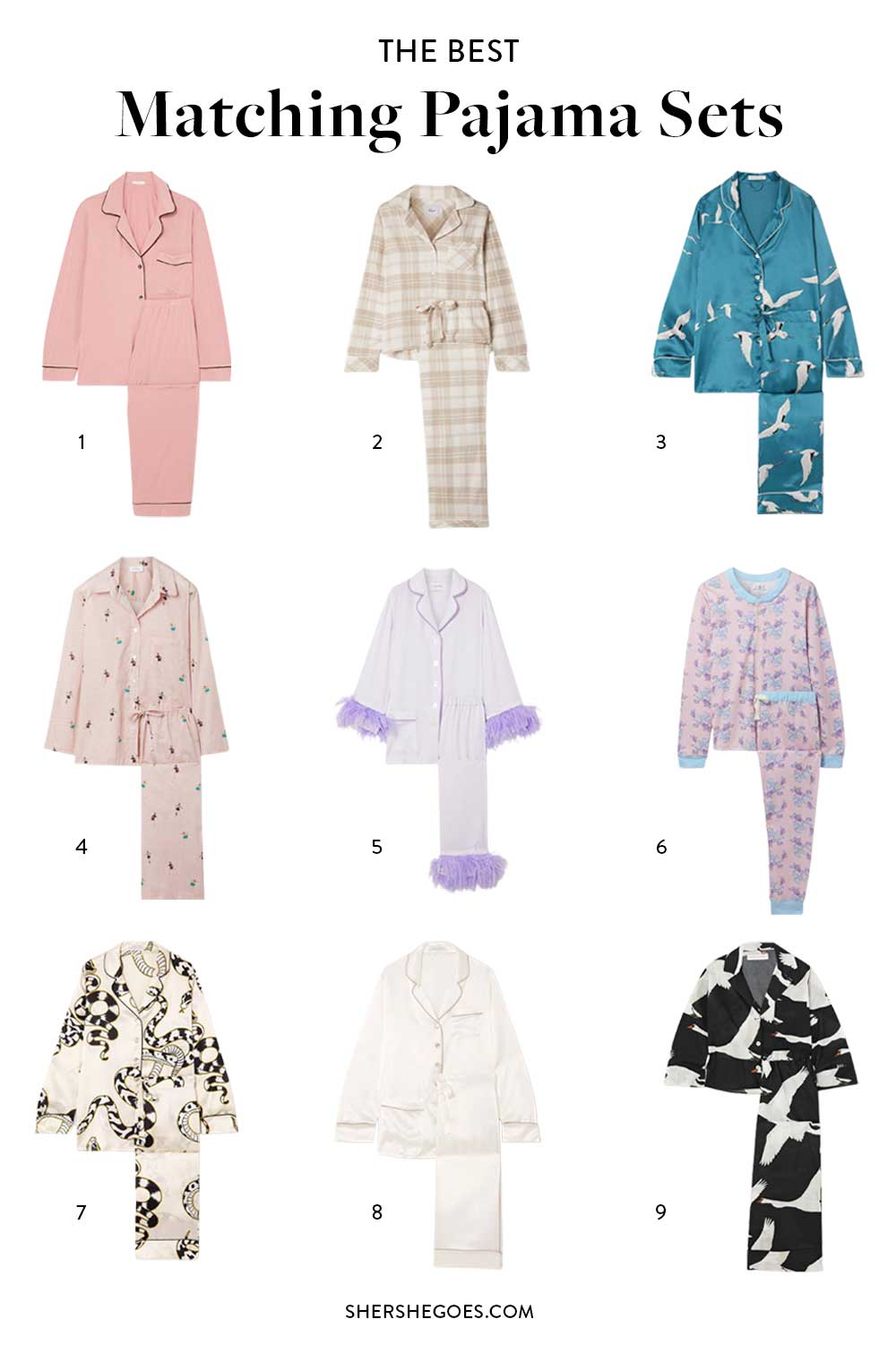 Pajama Sets
I always used to think pajamas were kind of a waste of money.
After all, why use your hard-earned cash on something you're hardly awake to see yourself wear? Then it hit me – we can wear pajamas anywhere we want!
Whether you are snowed in, at home sick, or anywhere in between, keep reading for 12 matching lounge sets that you simply cannot sleep on!
Keep reading, or pin this article to save it for later ⇟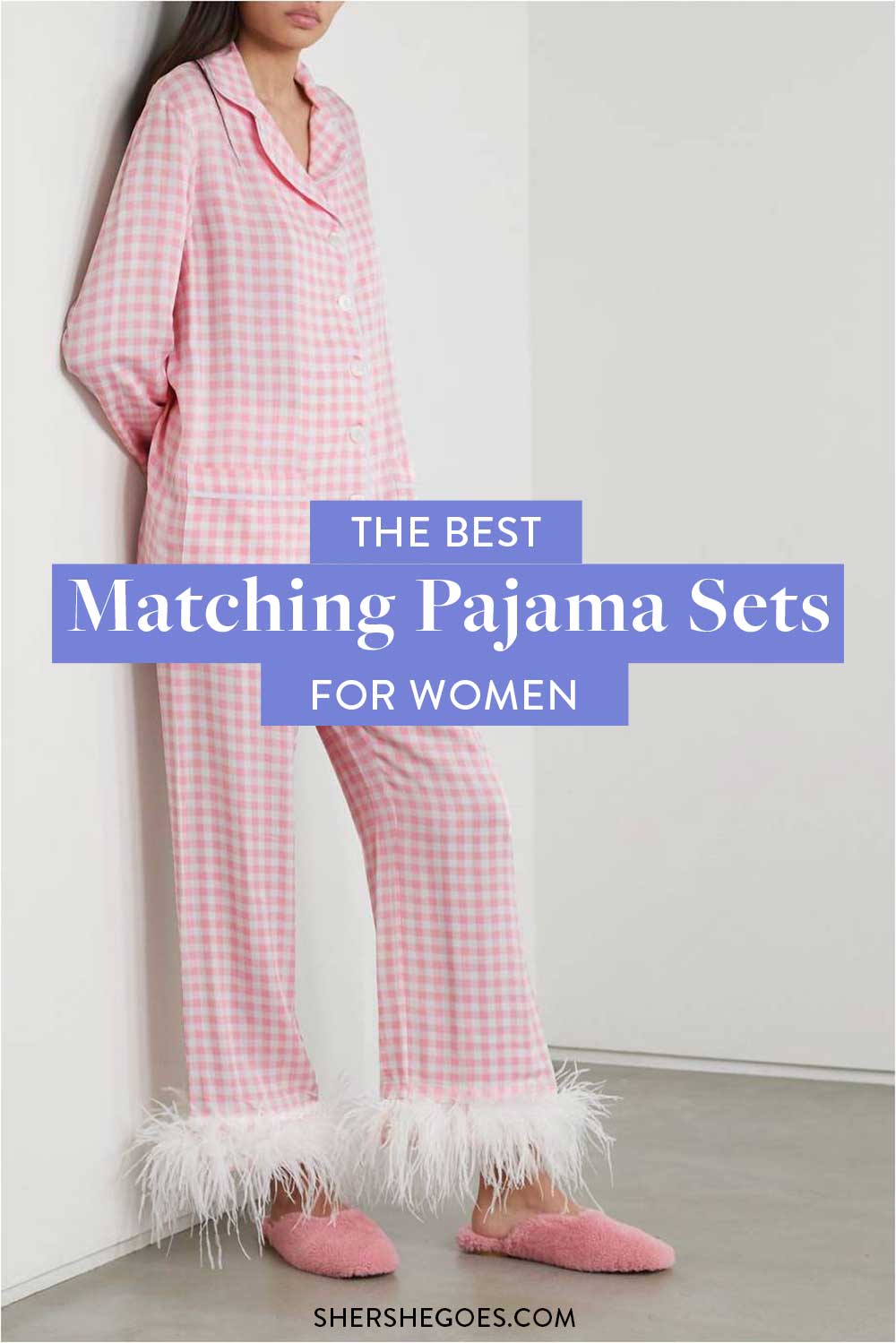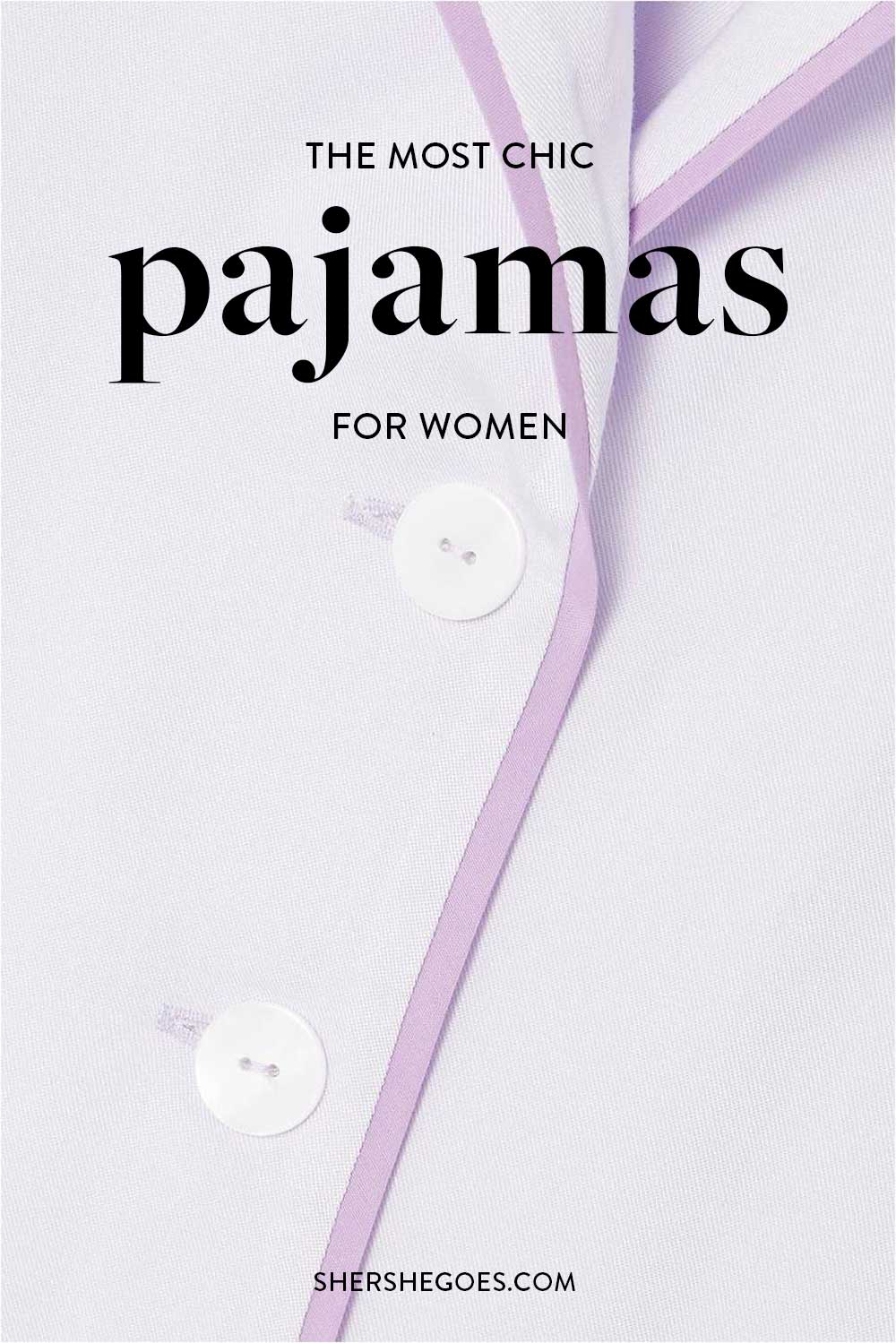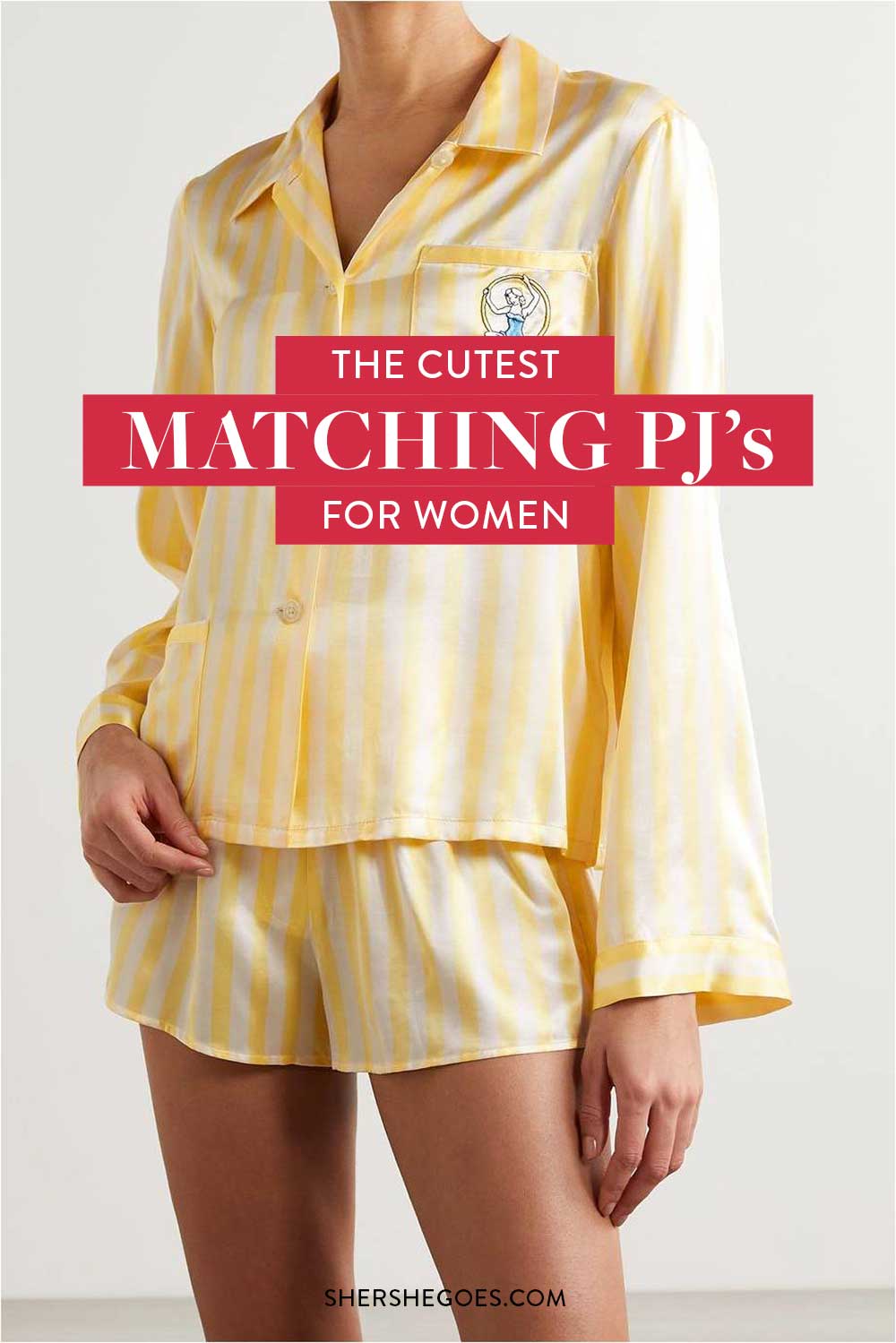 ---
---
Pajamas for Women (2021)
Matching sets are all the rage these days and for good reason. After all, if you're going to lounge around and be stuck indoors all year, why not do it in comfort and style?
Check out our 16 favorite women's matching pajamas to snuggle with in 2021!
Best Women's Pajamas Brands
---
---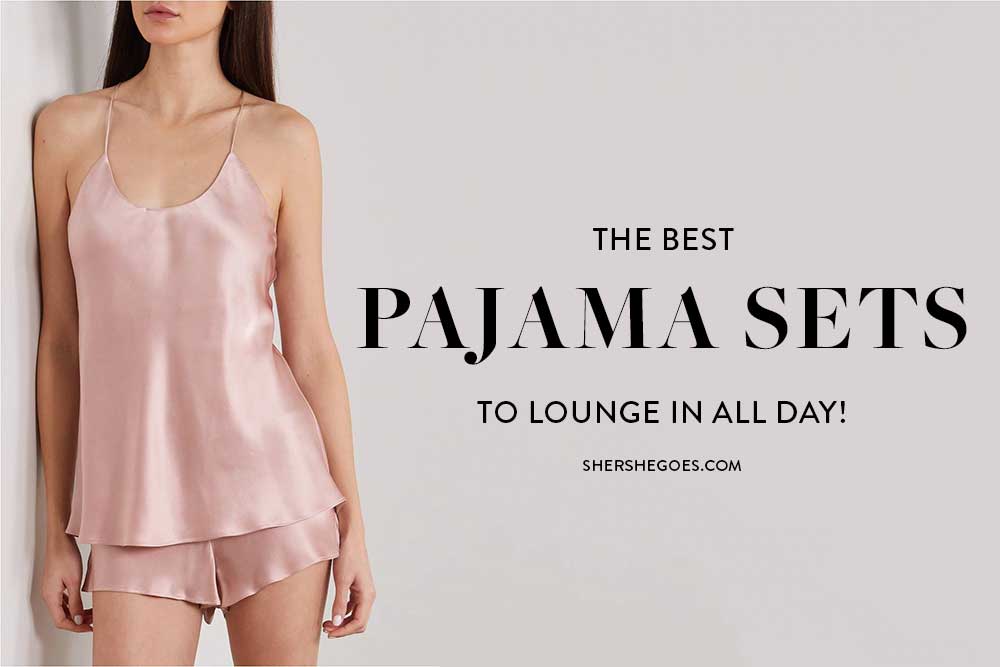 Cozy Women's Pajama Sets
Most Luxurious Winter Pajama Set: Helen Jon
Helen Jon Luxe Studio Pajama Set
---
---
Most Unique Pajama Set: Free People
With a scooped neckline, crop top, elastic waistband, and exaggerated bell-bottom pants, these matching pajamas from Free People are some of the most unique I've seen in some time!
---
---
Best Bridal Pajama Set: Cosabella
After you get married, match the white from your wedding gown with this cute white-trimmed matching pajama set from Cosabella in the bridal suite!
In unrelated news, these pajamas are just as cute even if you're not getting married, too!
---
---
Best Loose Pajama Capri Set: Ralph Lauren
No one wants to drag her feet, so keep your piggies free and clear from the ground with these cute, baby blue capri pajamas from Ralph Lauren!
Ralph Lauren Essentials Bingham Knits Capri PJ Set
---
---
Best Cotton Jersey Pajama Set: PajamaGram
Cotton is the most softest, most comfortable organic fiber out there, so why not layer up in comfy cotton with these matching pajamas from PajamaGram!
PajamaGram Cotton Jersey Pajamas
Sold on Amazon
---
---
Best Lightweight Flannel Pajama Set: Alexander Del Rossa
On the side of things a little coarser – but warmer – than cotton we have flannel.
For those bleak midwinter nights, I definitely wouldn't mind snuggling up in a pair of these flannel pajamas from Alexander Del Rossa.
Alexander Del Rossa His and Hers Lightweight Flannel Pajamas
Available on Amazon
---
---
Best Cotton Flannel Pajama Set: PajamaMania
For the best of both fabric worlds, check out this cute matching pajama set from PajamaMania!
Made with both cotton and flannel, these pajamas strike the perfect middle ground between soft and warm!
PajamaMania Cotton Flannel Long Sleeve Pajamas Set
Available on Amazon
---
---
Best Thermal Underwear Set: #FollowMe
The worst winters call for the warmest pajamas, so #followme in wearing these super toasty thermal underwear pajamas while it snows outside!
#followme Thermal Underwear Set
Available on Amazon
---
---
Best Short Sleeve Pajama Set: AvidLove
Matching pajama sets needn't be a cold weather exclusive as proven by these beautiful black tee-and-shorts pajama set from AvidLove!
AvidLove Shorts Pajama Set
Available on Amazon
---
---
Most Comfortable Pajama Set: HoTouch
Sometimes the subtlest matches are the most enduring.
I love these matching pajama sets from HoTouch and how understated the matching patterns are between the shorts and shirt pocket!
HoTouch Women's Pajama Set
Available on Amazon
---
---
Best Camisole Pajama Set: Velvet Kitten
If you want some matching pajama sets that will have you dressed to impressed, check out this pair from Velvet Kitten.
Need I say more?
Velvet Kitten Camisole Pajama Set
Available on Amazon
---
---
Best Silk Pajama Set: Ekouaer
Just like cotton and flannel rule the roost during winter, silk and satin are the fabrics of choice for the summer.
These sleek, stylish, and modern satin pajamas from Ekouaer are my absolute favorite for when things get hot!
Ekouaer Satin Pajamas
Available on Amazon
---
---
Most Fun Printed Pajama Set: Pnaeong
Fall asleep counting sheep and imagining you're on the beach with these adorable, vacation-themed matching pajamas from Pnaeong!
Pnaeong Printed Pajama Set
Available on Amazon
---
---
Cutest Printed Pajama Set: WDIRARA
Wear these WDIRARA pajamas as a (nice) warning message to anyone who would dare disturb you from your beautiful slumber!
WDIRARA Closed Eyes Pajama Set
Available on Amazon
---
---
Cutest Pajama T-Shirt and Shorts Set: Didk
Bright colors, avocados, cheesy puns.
What's not to love about these matching pajamas from Didk?
Didk Cartoon Pajama Set
Available on Amazon
---
---
Best Classic Short Pajama Set: Anjue
Black and white are a timeless color combination, and they work just as perfectly here with these adorable warm-weather matching pajamas from Anjue!
Anjue Short Sleeve Pajama Set
Available on Amazon
---
---
Shop Matching Pajama Sets
---

---
---
Read More in my cozy at home series:
Loungewear
Amazon Fashion Finds: Comfortable Loungewear
The Cutest Matching Loungewear Sets
Comfortable Jumpsuits & Rompers to Work from Home In
The Best Pajamas to Netflix & Chill
Matching Pajama Sets that Still Look Stylish
Cozy & Comfortable Bralettes
Fun Tie Dye Lounge Wear Outfits
10 Work from Home Outfit Ideas
Everlane Bralette Review
Athleisure
The Best Athleisure Outfits You Can Grab on Amazon
6 of the Best At Home Workouts - Currently Free!
Comfy Faux Leather Leggings that Work with Any Outfit
Everlane Legging Review
Comfortable Shoes
The Best Minimalist White Sneakers
Cute Casual Sneakers to Wear Anywhere
Slip on Sneakers for Casual Days
The Best Comfy Slippers for Women
The Best Comfy Mens Slippers
The Most Comfortable Boots to Wear All Winter Long
Cozy Home
How to Program Smart Lights to Act as a Sunrise Clock
The Coziest Home Decor to Create a Sense of Hygge
How to Dress a Bed as Luxuriously as a 5 Star Hotel
Follow Sher She Goes on
Youtube | Instagram | Facebook | Twitter | Pinterest | Bloglovin