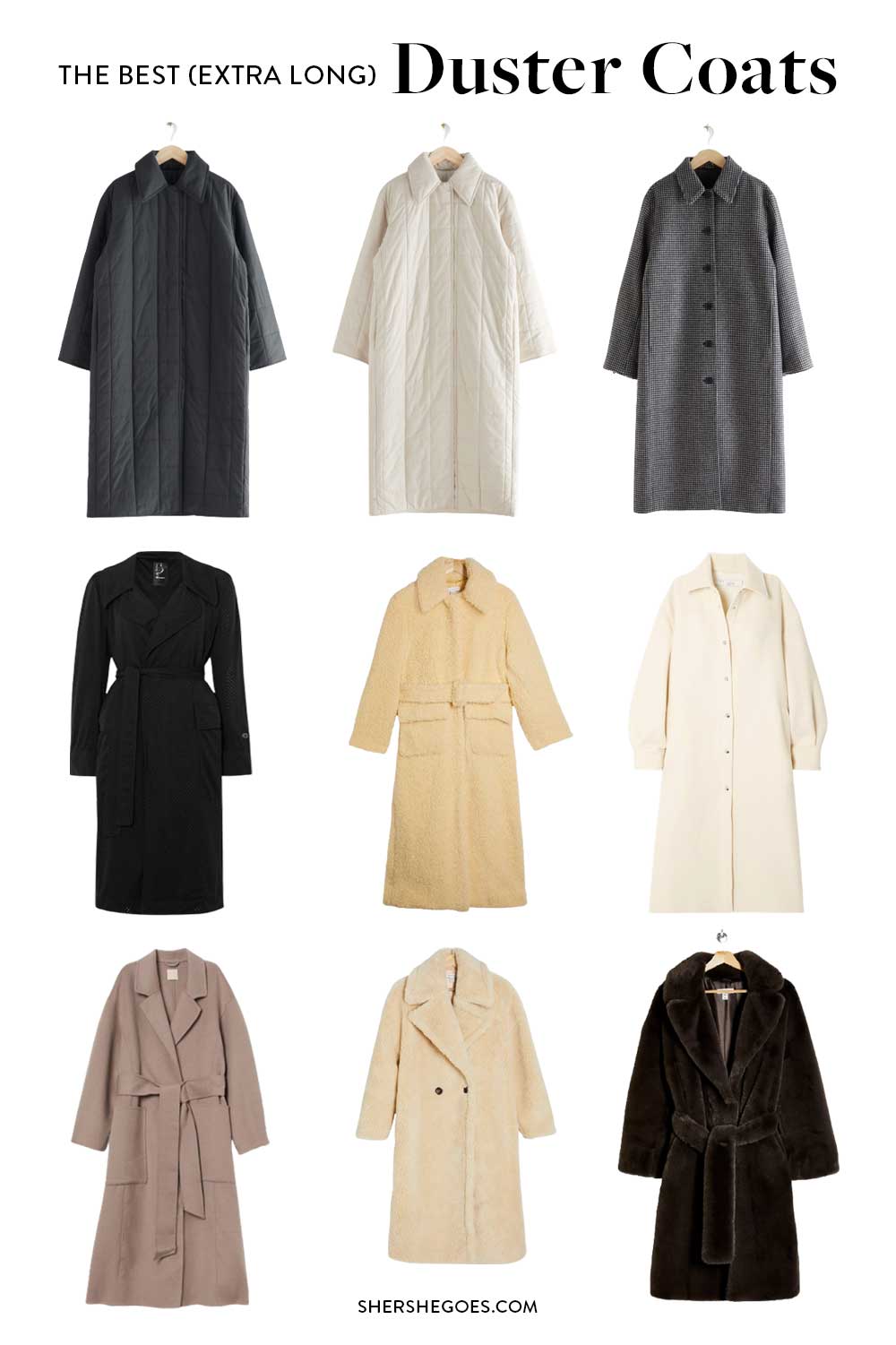 The Best Duster Coats for Women (2021)
So….what exactly is a duster coat, anyway?
The short answer is that it depends on you who you ask.
To begin the longer answer, there is consensus that duster coats generally refer to long, loose-fitting coats that are made from warm-weather fabrics such as canvas or linen.
This distinction is key when comparing duster vs. trench coats, as the latter tends to be shorter and, more importantly, is specifically designed for wet weather protection.
While few people know the etymology of duster coats, the background actually makes a ton of sense.
Originally, duster coats were worn by American cowboys and other frontiersman to protect their coats and clothing from trailing dust while on horseback.
While the purpose and utility of duster coats may have slightly changed since the days when horseback was a primary transportation method, the ethos and aesthetic of duster coats has remained relevant in today's fashion world.
Keep reading for our favorite women's duster coats!
ADVERTISEMENT
Keep reading, or pin this article to save it for later ⇟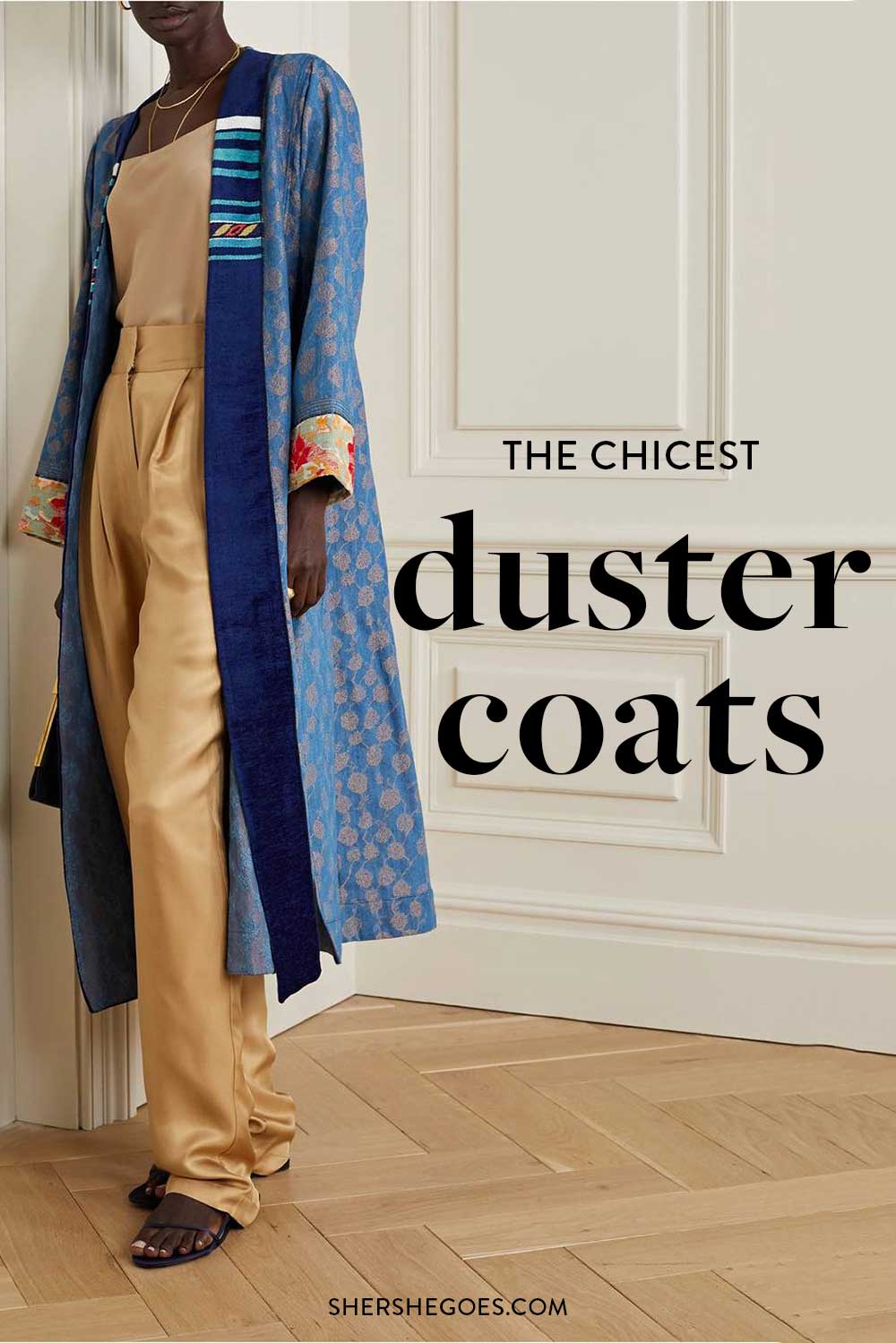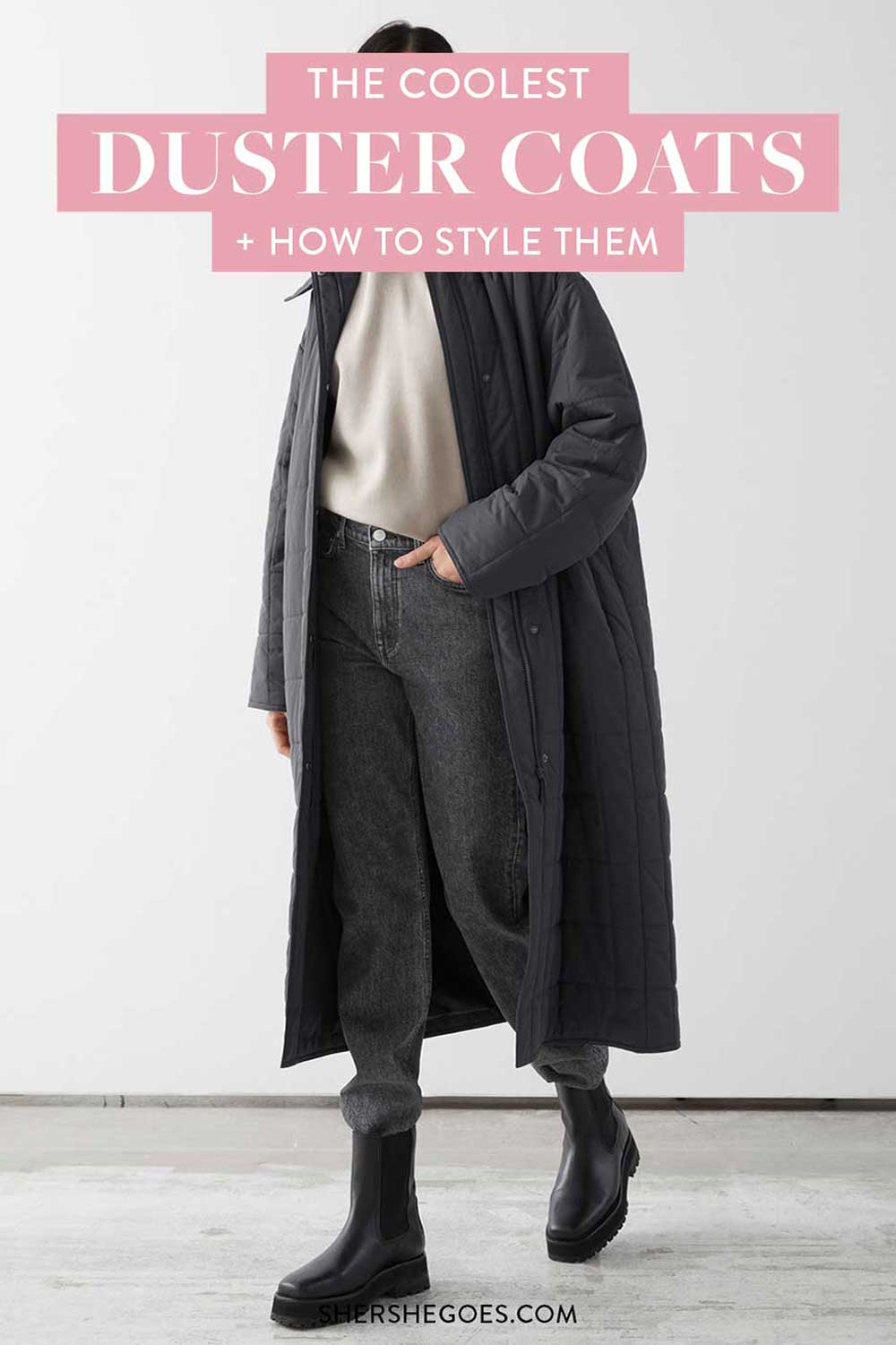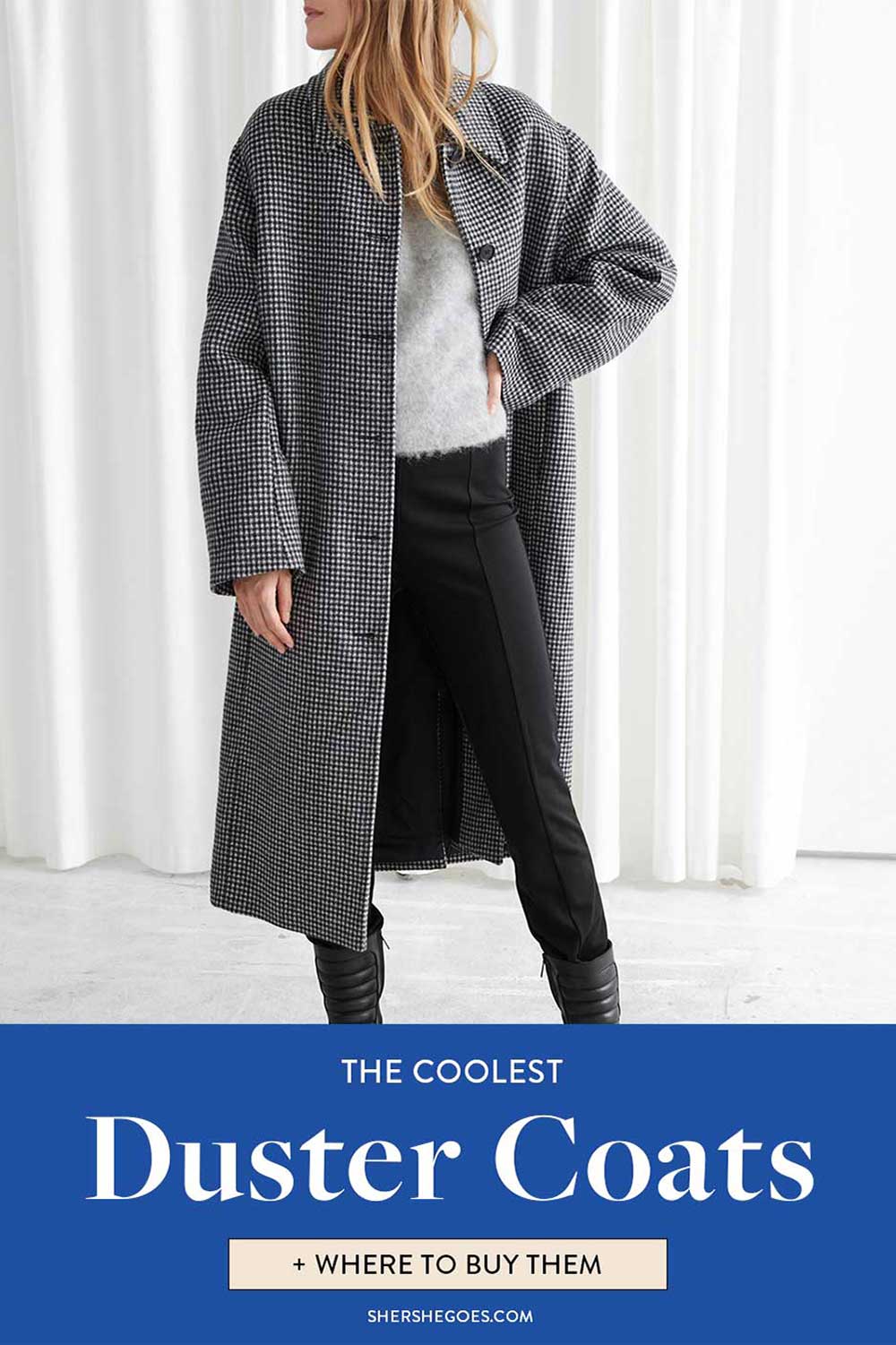 ADVERTISEMENT
---
---
The Best Duster Coats (2021)
Since long and loose-fitting are the only 2 true characteristics of a duster coat, the beauty is that this coat can be adapted to many other styles, fabrics, and looks.
Here are our favorite duster coats for women!
Women's Duster Coats
ADVERTISEMENT
---
---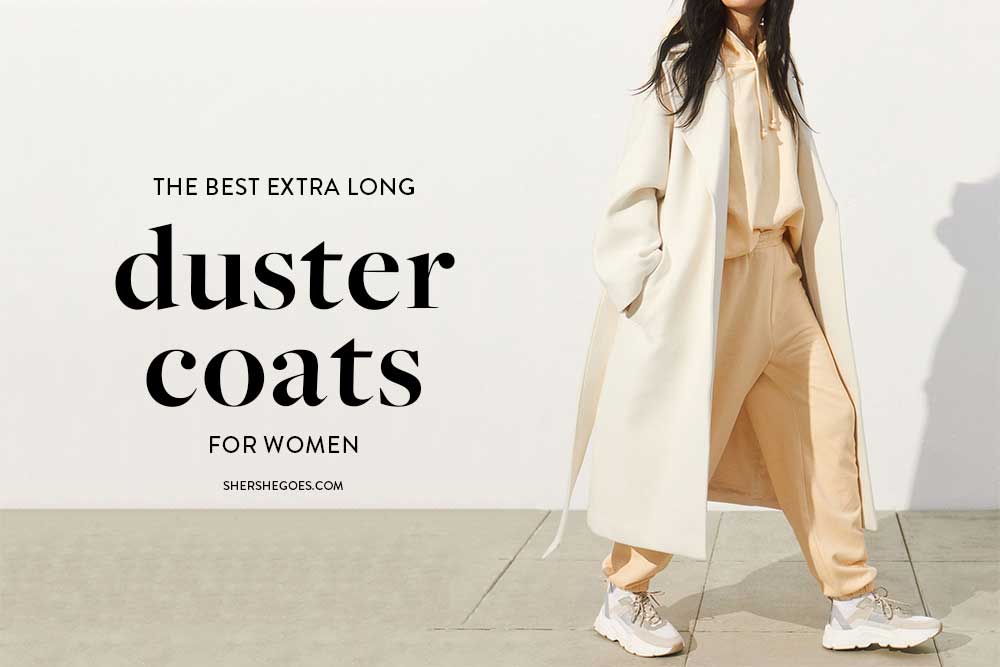 The Best Duster Coats
Best Fall Duster Coat: MM LaFleur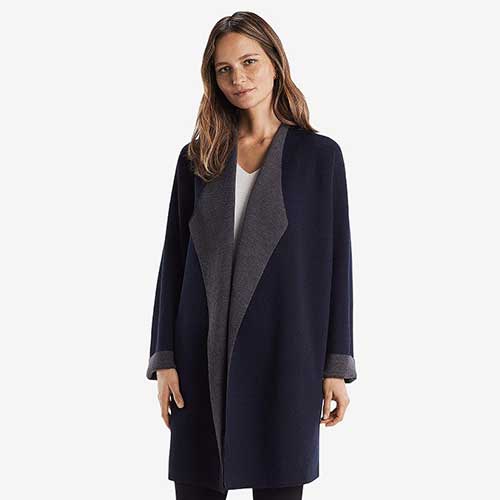 This two toned duster coat from MM LaFleur would be gorgeous for fall.
It's made from 100% merino wool, so it's not only extremely warm, but also soft and cozy to layer on over any fall outfit.
I love how relaxed and cozy it looks and the simple classic design is versatile to wear to work and on the weekend!
ADVERTISEMENT
---
---
Best Black Duster Coat: Naked & Famous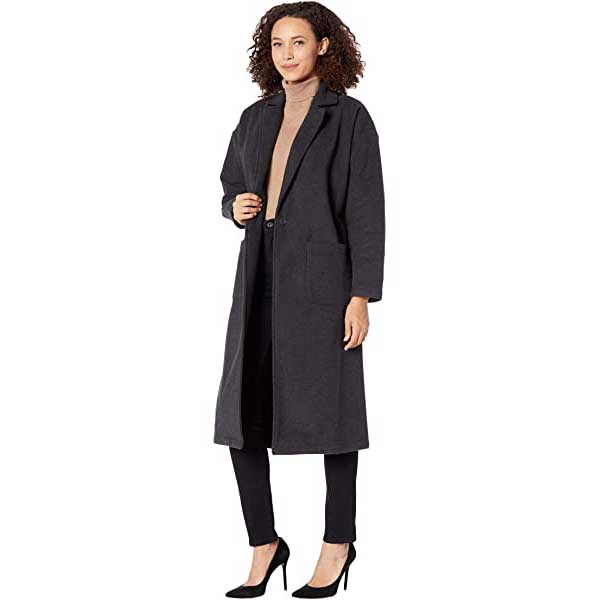 Aside from being darker (most original duster coats were lighter in color), this duster coat from Naked & Famous is probably the most authentic.
Made with medium weight cotton, a knee-length cut, and a classy notched lapel, this duster coat is a perfect example of timeless sophistication.
ADVERTISEMENT
---
---
Best Duster Trench Coat: London Fog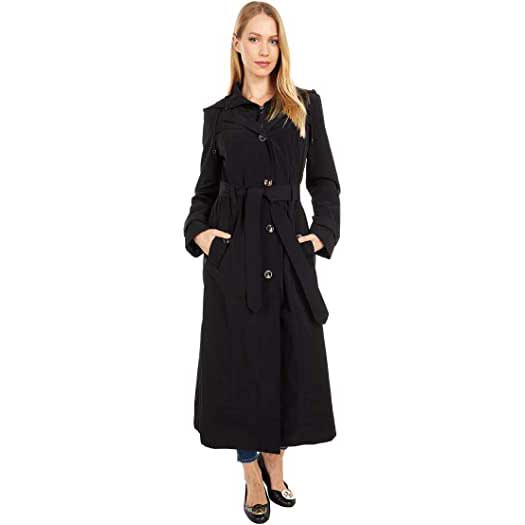 This "duster trench" coat from London Fog is neither pure duster nor pure trench, but that's ok – it really combines the best of both worlds.
Pairing the length of a traditional duster with the water-resistance and belt closure of a trench coat, this London Fog piece has you covered against all the elements!
ADVERTISEMENT
---
---
Best Duster Sweater: Volcom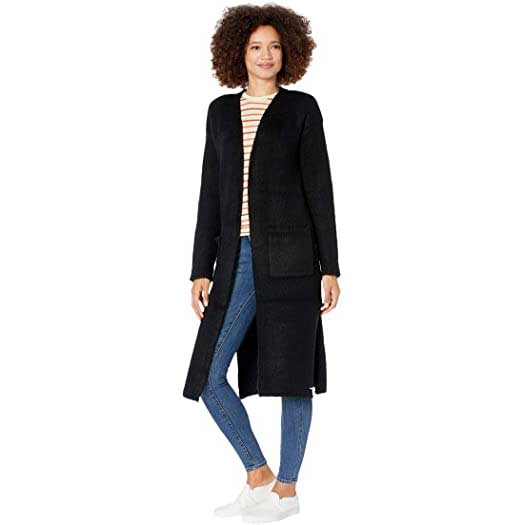 The sweater duster coat is a natural, fashion-forward evolution of the original duster coat.
This one from Volcom is made with a super comfortable tri-fabric blend, and works perfectly as a standalone piece in milder weather or a layering piece when things get especially frosty!
ADVERTISEMENT
---
---
Best Duster Vest: Dylan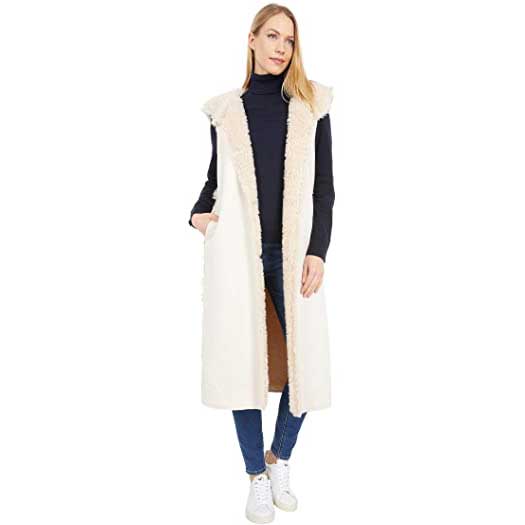 I mean, I really just have one question for you.
Is the duster vest a vibe, or is the duster vest a freakin' VIBE?!!
I absolutely LOVE this vest from Dylan. It's long, super comfortable, and even has a reversible faux-fur side.
What more could you want?
ADVERTISEMENT
---
---
Best Wool Duster Coat: Tribal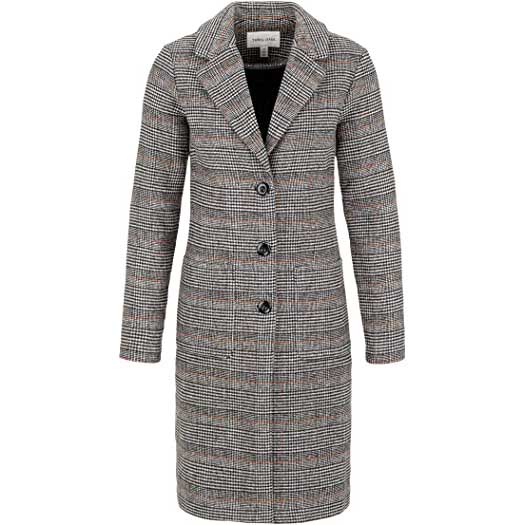 For a patterned duster coat that blends authentic duster coat traits with an elegant, sophisticated pattern, check out this coat from Tribal.
Aside from its simply stunning look, what I love most about this piece is its wool-polyester blend, which offers the perfect combination of organic breathability and sleek comfort!
ADVERTISEMENT
---
---
Shop Women's Duster Coat
---

ADVERTISEMENT
---
---
Read More in my cozy at home series:
Loungewear
Amazon Fashion Finds: Comfortable Loungewear
The Cutest Matching Loungewear Sets
Comfortable Jumpsuits & Rompers to Work from Home In
The Best Pajamas to Netflix & Chill
Matching Pajama Sets that Still Look Stylish
Cozy & Comfortable Bralettes
Fun Tie Dye Lounge Wear Outfits
10 Work from Home Outfit Ideas
Everlane Bralette Review
Athleisure
The Best Athleisure Outfits You Can Grab on Amazon
6 of the Best At Home Workouts - Currently Free!
Comfy Faux Leather Leggings that Work with Any Outfit
Everlane Legging Review
Comfortable Shoes
The Best Minimalist White Sneakers
Cute Casual Sneakers to Wear Anywhere
Slip on Sneakers for Casual Days
The Best Comfy Slippers for Women
The Best Comfy Mens Slippers
The Most Comfortable Boots to Wear All Winter Long
Cozy Home
How to Program Smart Lights to Act as a Sunrise Clock
The Coziest Home Decor to Create a Sense of Hygge
How to Dress a Bed as Luxuriously as a 5 Star Hotel
Follow me @Sher She Goes on