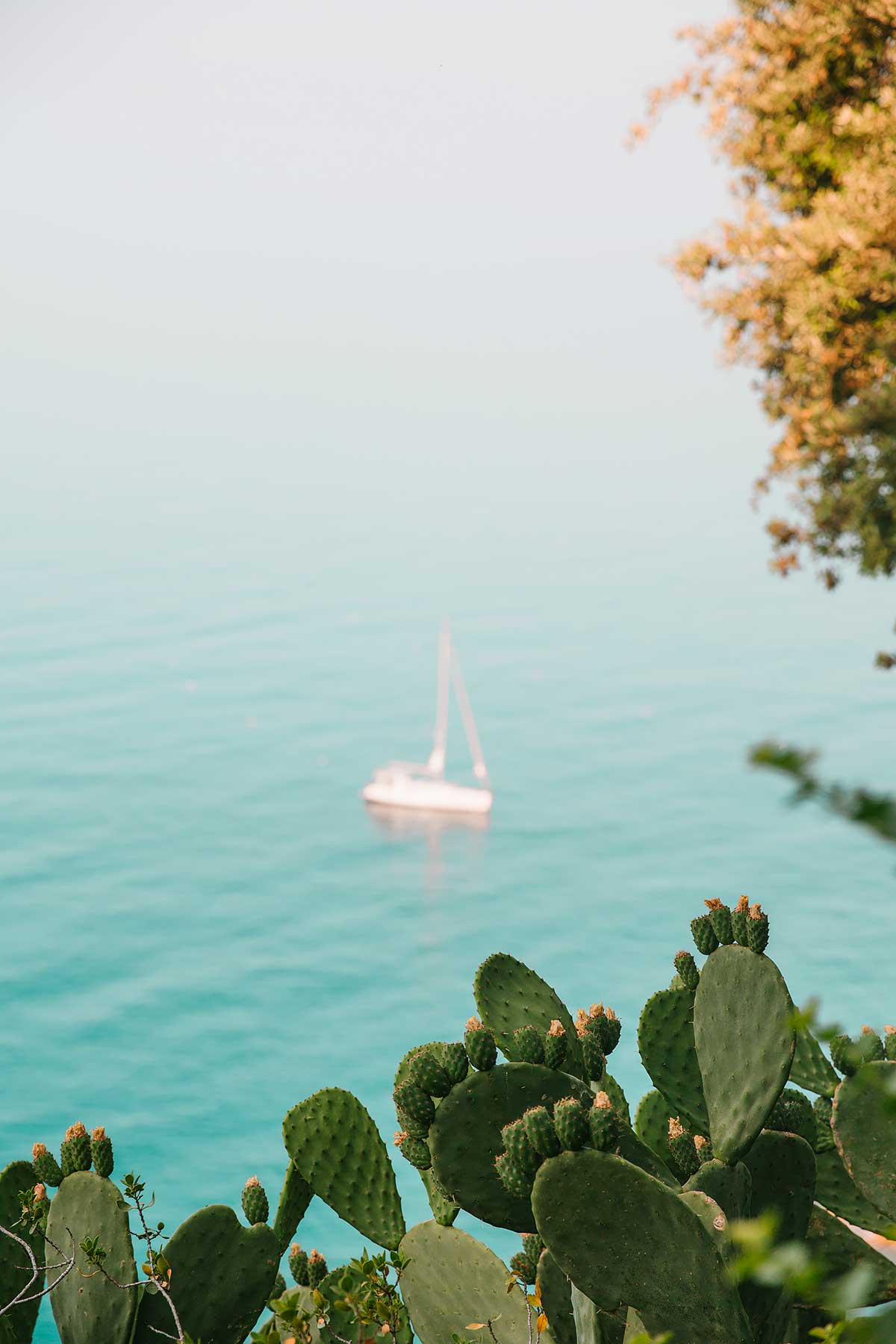 Best Time to Go to Italy
From the Colosseum to Corsica or the Alps to the Amalfi Coast, Italy is among the world's most beloved travel destinations due to its breadth of culture, architecture, and natural wonders.
While deciding on an Italian vacation is easy, figuring out the best time to travel to Italy is the hard part! Climate, budget, and preferred destinations all play important roles in deciding when's the best time to go to Italy.
Keep reading for the best time to travel to Italy for the bellissma Italian vacation!
Quickly jump to each section:
Cities in Italy:
ADVERTISEMENT
---
---
When is the Best Month to Travel to Italy?
May through October are generally considered the best times to travel to Italy with the exception of July and August in southern Italy, where temperatures consistently hover around the 90s.
Even if you do find yourself in Italy during the heat of summer, most mid-range and better hotels have central air conditioning, so you'll at least sleep cool!
Plus, these months offer the best of Italy's temperate climate by avoiding the cold of winter and the rains of fall.
ADVERTISEMENT
---
---
From a touring perspective, May through October also represent peak availability for Italy's best sights and attractions.
Depending on how much you hate (or love!) crowds, you might want to avoid southern Italy from June through August, when both international and domestic tourists flood Italy's coastal resort towns.
Unfortunately, peak season also means peak pricing, so budget-conscious travelers might find themselves asking…
ADVERTISEMENT
---
---
When is the Cheapest Time to Go to Italy?
A simple answer to this question would be any months not May through October, but putting a finer point on this requires some additional research as well as some amateur meteorology!
While November temperatures are much more pleasant than you might expect, November is one of Italy's rainiest months, with many Italian regions getting as much rain as New York during this month!
The winter months of December through February are less wet, but temperatures can be unpleasantly cold, if not frigid – Milan, the coldest of Italy's major cities, is consistently in the 40s during winter.
With this in mind, we believe the time to travel cheaply to Italy is during March and April.
Temperatures throughout the country are beautiful, and most tourists haven't started arriving in droves just yet. Just be mindful of where Easter falls on the calendar, as this weekend usually kick-starts the Italian busy season!
ADVERTISEMENT
---
---
Location, Location, Location!
Due to its size, Italy lends itself to vacations that often focus on a specific city or region.
With that in mind, let's go lightning-round style through the best time to visit some of Italy's most popular destinations!
When is the Best Time to Go to Rome, Italy?
Rome is famous for being one of Italy's most sweltering cities, so look to March or October as prime months to avoid the heat of summer and enjoy an ideal touring climate.
If you can stand the heat, however, summer isn't the worst time to visit Rome, as many natives leave the city on vacations of their own!
ADVERTISEMENT
---
---
When is the Best Time to Go to Venice, Italy?
September and October are without a doubt the best months to visit Venice.
You'll avoid the notoriously busy tourist season, and it's always a good idea to travel to Venice when it's still dry – being in town when the canals flood is never pleasant!
When is the Best Time to Go to Tuscany, Italy?
Due to its amount of indoor attractions such as the Sistine Chapel or the Duomo, January and February are prime months to visit Tuscany.
Colder temperatures don't seem as bad when you're indoors, and there's no more peaceful (or cheaper!) a time to visit Tuscany's museums and churches than the winter!
ADVERTISEMENT
---
---
When are you planning your trip?
Visiting Italy – Trip Planning Checklist
There's so much to see and do in Italy that you can visit again and again and still discover new sights. I recommend concentrating on the big 4 cities (Rome, Venice, Milan & Florence) if it's your first time and then coming back to explore either Northern Italy or Southern Italy in more depth.
Go | Flight prices from the US to Italy are highly seasonal. You can set a fare alert here to be notified of discounts. Every fall & winter, I've seen great deals to Milan. One word of caution: avoid Alitalia at all costs!
Getting Around | A convenient way to explore Italy is via high speed train. You can search train schedules and book online here. Buy your tickets in advance to save on fares. Make sure to validate your ticket on the platform!
It also helps to speak a little Italian. Brush up on your Italian language skills with Rosetta Stone. You can take 10% off with promo code CJBT10.
Stay | Book hotels in advance to save, or check here for last minute deals. Many hotels in Italy are older so don't be surprised if even 5 star accommodation feels slightly dated. Opt for a room with a view instead of breakfast, as Italians don't eat breakfast in the same way Americans do and you'll probably be disappointed with their offering.
Alternatively, groups or budget travelers can check out Airbnb. 
Protect | Lastly, be sure to visit Italy with travel insurance. Whether you get injured and need to be hospitalized, your phone gets stolen, or a flight delay leaves you with nothing but the clothes on your back, travel insurance will help when you need it most.
A rail strike occurred during our trip, unexpectedly shutting down transportation for an entire day. Get a quote for your Italy trip here.
You Might Also Enjoy:
Italy Vacation Planning Articles
The First Timer's Guide to Italy: A Classic Itinerary
THIS is the Best Time to Visit Italy
What to Wear in Italy: A Packing Checklist
Northern Italy
The Most Beautiful Places in Northern Italy (that are still a secret!)
Headed to Northern Italy? Here's the Perfect 7 Day Itinerary
Exploring Bologna: Travel Guide
Quick Guides to: Bologna Day Trips & The Best Bologna Restaurants
Visiting Parma: The Center of Parma Ham & Cheese
7 Reasons to Explore Medieval Bergamo
Visiting Ravenna's Mosaics
Test Driving Fast Cars & Touring Car Museums in Italy's Motor Valley
Cinque Terre
Plan Your Trip: Travel Guide
How to Choose Which Village to Stay
A Blissful 3 Day Cinque Terre Itinerary
The Best Cinque Terre Airbnbs for Large Groups
Quick Guides: The Best Restaurants & Popular Hiking Trails
Inspiration: Photo Diary of the 5 Villages
The Italian Lakes
Exploring Lake Como: Travel Guide & Where to Stay
Quick Guides to: Varenna, Bellagio & Villa del Babianello
Visiting Lake Maggiore
Quick Guides to: Isola Bella & Villa Taranto
Discovering Hidden Lake Orta
Follow me @Sher She Goes on