Sun Hats
When I was a kid, I used to bake in the sun.
Swim all day without any sunscreen, lay out on a beach chair until my knees got so dark they turned black.. lets just say I regret that now.
With tons of sun damage on my face and more moles than I can count, I'm religious about applying sunscreen and even more vigilant about covering up.
My must have?
A sun hat for extra protection around my face and neck!
Here are some of the best sun protection hats so you can keep yourself looking as young as possible, for as long as possible!
Or save this article to read later by pinning it ⇟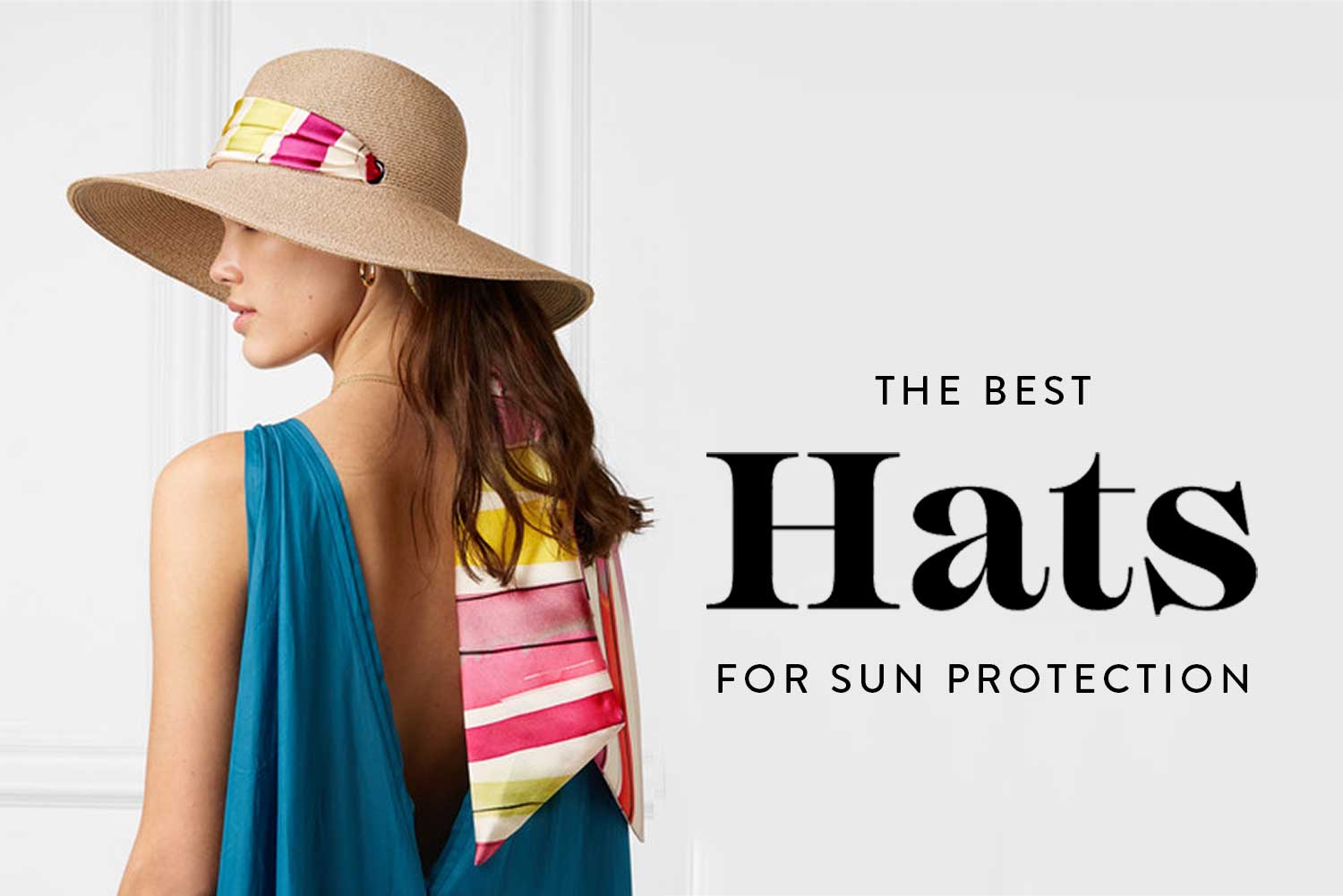 Best Sun Protection Hats
Thankfully, wearing sun hats are now in vogue. But whether you want something purely functional or a more stylish gigantic floppy hat, there's a sun hat out there for you.
We've rounded up some of the best sun protection hats below!
1. Unisex Fishing Hat
This fishing hat has a wide brim to protect your face and is built with UPF 50 sun protection technology. It shields your skin from both UVA and UVB rays and is made from a sweat wicking fabric to keep you cool.
We brought this sun hat on our trip to South America, when we knew we'd be out all day in the jungle fishing for piranha. It's basic, but functional and light to pack!
It's also unisex, so you can insist your boyfriend or husband wears it on their next fishing trip. The mesh hat has an adjustable drawstring and toggle to fit any size head.
---
---
2. Tenth Street Straw Hat with Bow

Want a hat with sun protection but also one that looks stylish?
Look no farther than Tenth Street, which makes an assortment of hats in all shapes, styles, colors and sizes – for both men and women. The company has a team of skilled milliners that source high quality materials to make functional yet fashion forward hats.
We're obsessed with Tenth Street hats and have worn multiple different styles from them, like:
Shop all of Tenth Street's sun hats here.
One our favorite styles is the Sanibel, nicknamed the 'face saver.', ha! It has a deep brim that fully shields your face and provides complete sun protection, without inhibiting your vision. Meanwhile, the top has a cute wide grosgrain ribbon that ends in a bow in the back, so it looks great from every angle!
Frequently travel carry on only? No problem.
---
---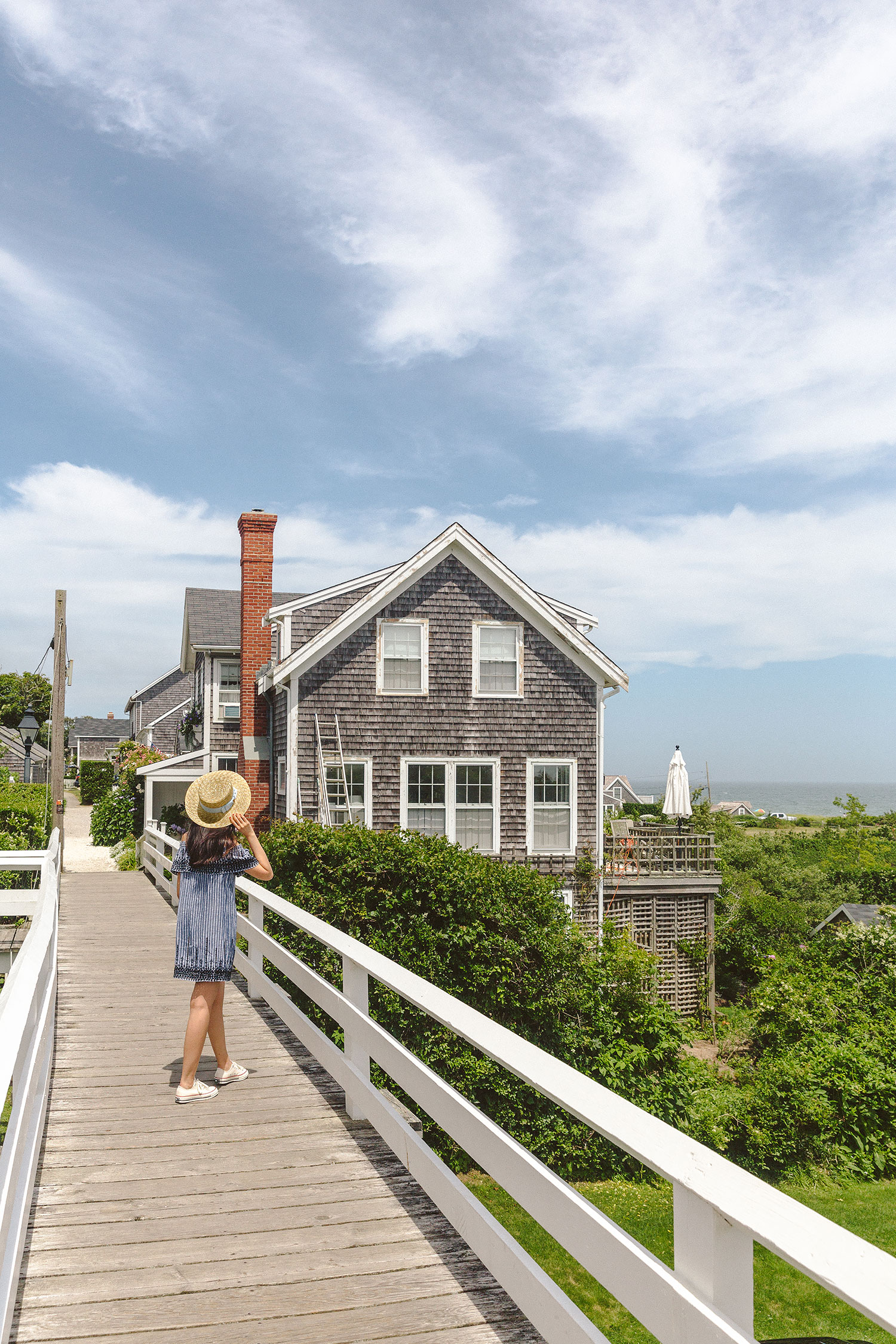 The Sanibel is made from a braided straw fabric and is 'crushable', so it won't get damaged even if you stuff it in your suitcase.
But to be fair, we recommend gently encasing it in clothes and socks to help it keep its shape. On the inside, the hat has an elasticized sweat band so you can get the right fit and stay comfortable even in direct sunlight.
Every Tenth Street hat we've tried has been well made, extremely comfortable and inevitably gets compliments from strangers.
Best of all, Tenth Street offers 30 day free returns and exchanges up to one year. They'll even replace a damaged hat for free within the first 12 months!
Their excellent customer service policy is yet another reason why we're a huge fan.
---
---
3. Wide Brim Sun Hat
For a classic sun hat, look no further than this wide brim straw hat. It's practical for gardening or walks outside and is made from a tightly woven, lightweight fabric.
On the inside, the hat comes with an elastic headband for extra security as well as a neck strap if you want to toss the hat back. The rim is extra wide and should fit most head sizes. Best of all, it has a very neutral design so it should be appropriate for any age and every outfit!
We recommend this for everyday use. It's a soft, floppy construction so may not hold up as well to being crushed for long periods.
---
---
4. Panama Sun Hat
Like the look of a fedora or Panama hat?
Give this floppy straw hat a go! Breathable and lightweight, it's perfect for a day of sightseeing and just wide enough to protect your face from the sun.
The interior has a rope inside that makes it slightly adjustable. Best of all? It's inexpensive!
---
---
5. Cotton Sun Hat with Neck Cord
If you don't like the feel of straw hats, this cotton sun hat is for you!
Made from a light, breathable fabric, this cotton sun hat won't make your head sweat and will keep you cool all day long. The soft fabric can be completely folded down for easy packing, so bring it along on beach trips, cruises, or any outdoor excursion! If it has any creases, just give it a quick steam and the sun hat will look good as new.
This particular hat comes in 3 sizes, to fit every head size. There's also a chin cord (optional) in case you wish to wear it on windy days.
---
---
6. Straw Hat with Sun Protection
Do you already have a sun hat but want something a little more unique?
This straw hat comes in 8 different colors and styles, with different ribbons, so you can choose a sun hat that coordinates with your outfit!
Most cheap sun hats are one size fits all, but this fedora comes in 3 sizes and even has adjustable tape built into the sweat band, so you can tighten for the perfect fit. It also comes with a detachable chin strap, which you can add to the interior rim for windy activities, like sailing or open air driving.
The material is soft and pliant, so it should bounce back even if the edges get crushed. Pick up this great summer staple to shade you from harmful UVA and UVB rays and keep you looking good!
---
---
7. Striped Floppy Sun Hat for the Beach
For the sun hat that makes a statement, pick up this striped floppy hat. With its extra-large brim and adorable striped design, it's perfect for the days you'll be out all day.
Made from 100% paper straw, this sun hat is lightweight with a large brim to keep your face shielded from direct sunshine. There's a sweat band on the interior rim, to make it more comfortable, and it's also foldable.
We can picture it for a day by the pool or lying on the beach. If you think the stripes are too loud, it also comes in a number of other colors and designs.
---
---
What type of sun hat is your favorite? Let us know in the comments!
Shop Sun Protection Hats
---

---
---
Read More   in my travel packing checklist series:
Best Travel Luggage
The Best Carry on Luggage for 2021
The Best Packing Cubes for a Perfectly Organized Bag
The Best Lightweight Luggage for Overpackers
The Best Hard Luggage Sets for Stylish Travelers
The Best Underseat Luggage for Minimalists
The Best Carry On Bags for Men - Rugged + Durable!
Business Travel
The Essential Business Packing List
The Best Business Travel Luggage
The Best Laptop Cases for Working Women
The Best Laptop Bags for Men
Packing Hacks
The Best Travel Wallets for All Your Vacation Essentials
The Best Jewelry Cases Never Untangle a Necklace Again!
The Best Toiletry Bags to Clean Up Quick
Travel Packing Lists
The Best Travel Jackets for All Types of Weather
The Best Duffel Bags for Your Next Weekend Trip
The Best Travel Backpacks to Hold Everything You Need
Follow Sher She Goes on
Youtube | Instagram | Facebook | Twitter | Pinterest | Bloglovin