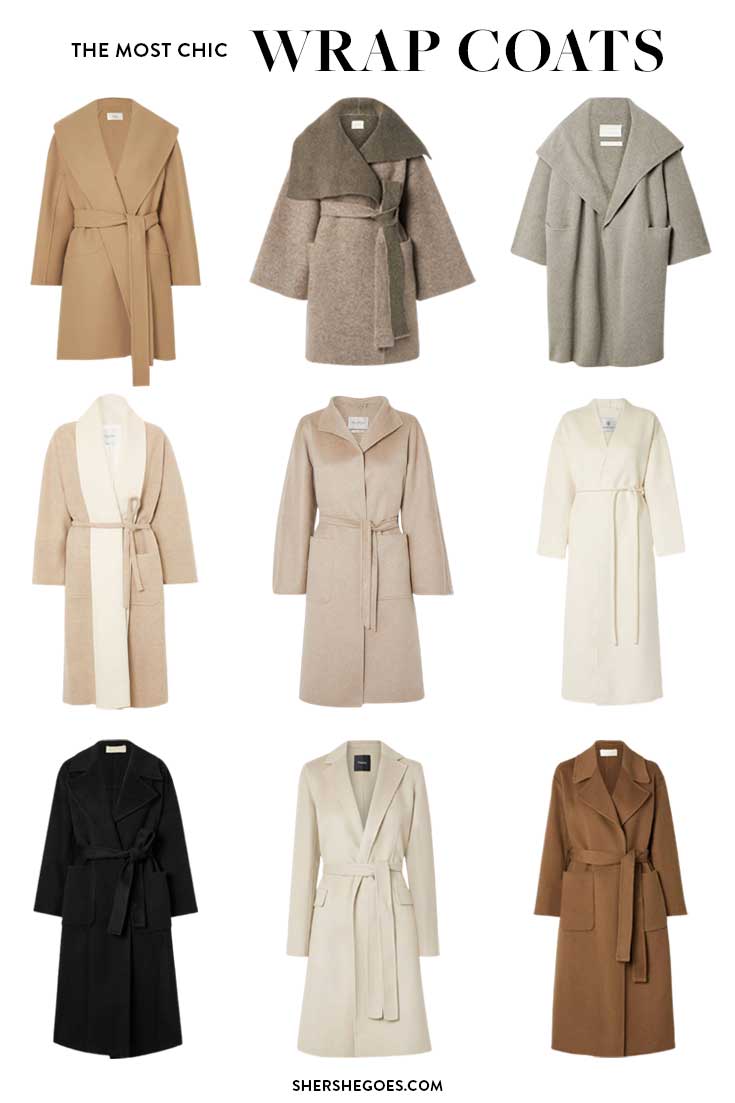 Thank you to Zappos for sponsoring this post!
Wrap Coats
My ability to function during the winter decreases in perfect proportion with the temperature.
After all, there is only so much I can expect to accomplish when the weather is so bitterly cold I barely think about anything except how soon I won't be cold anymore!
I feel like most people are probably like this, right?
So why are typical winter coats always a byzantine contraption of buckles, zippers, buttons, latches, and literally God knows what else? Some brands apparently don't realize your hands freeze during winter – I don't have time to snap, zip, loop, and tighten a million different things.
This is why wrap coats are literally the most essential, ingenious, and comfortable piece of women's fashion that has ever existed or ever will.
Wrap coats are beautiful in their simplicity – the only closing or fastening mechanism is a built-in sash belt.
If you're thinking "Wait, isn't that basically just the winter coat version of a bathrobe, then?" then the answer is yes.
Yes, it is.
If you want to move on from the hassle of traditional winter coats and never look back, keep reading for the best wrap coats for women!
ADVERTISEMENT
Keep reading, or pin this article to save it for later ⇟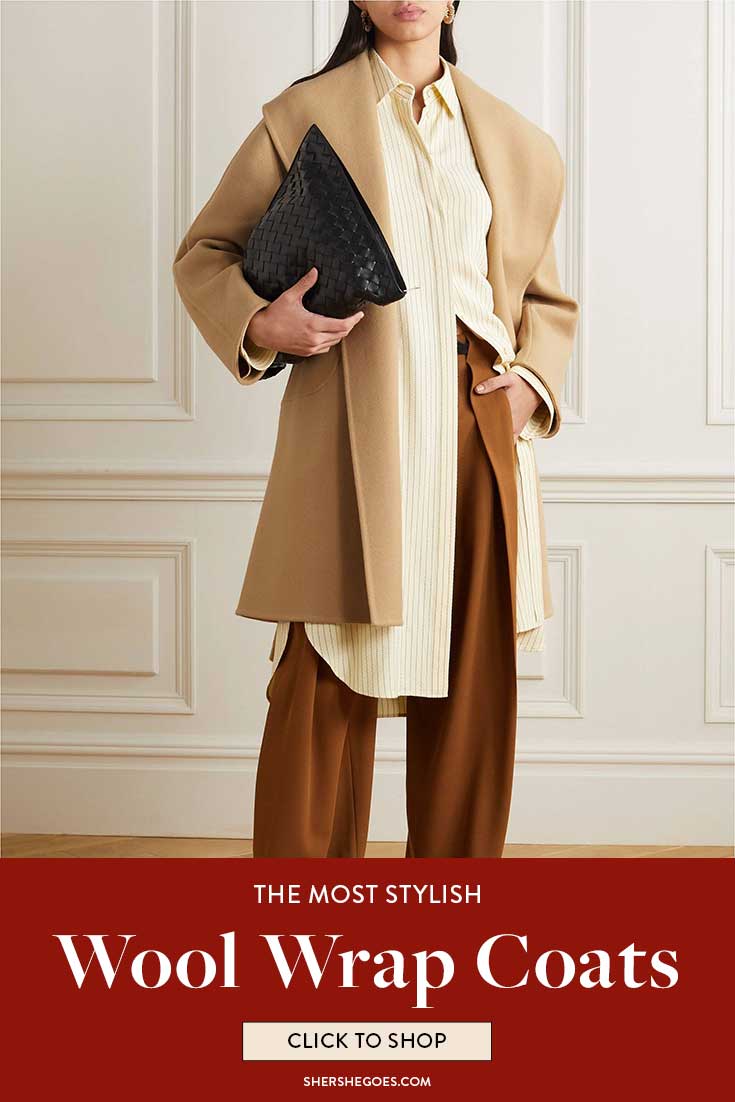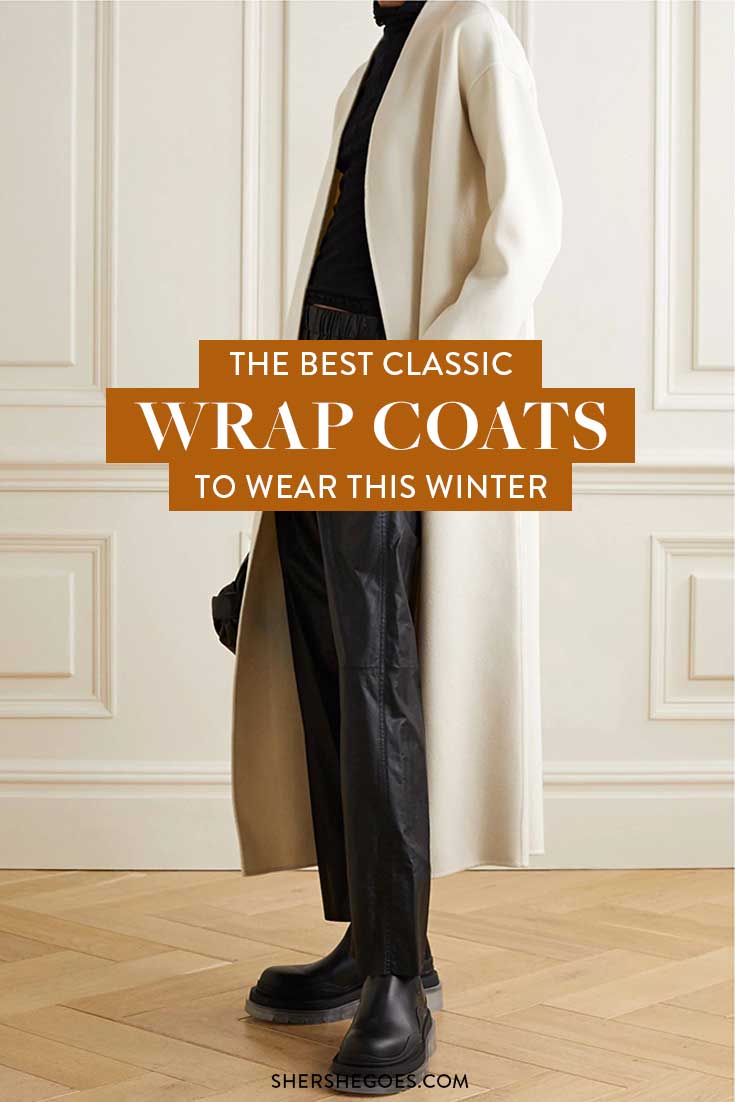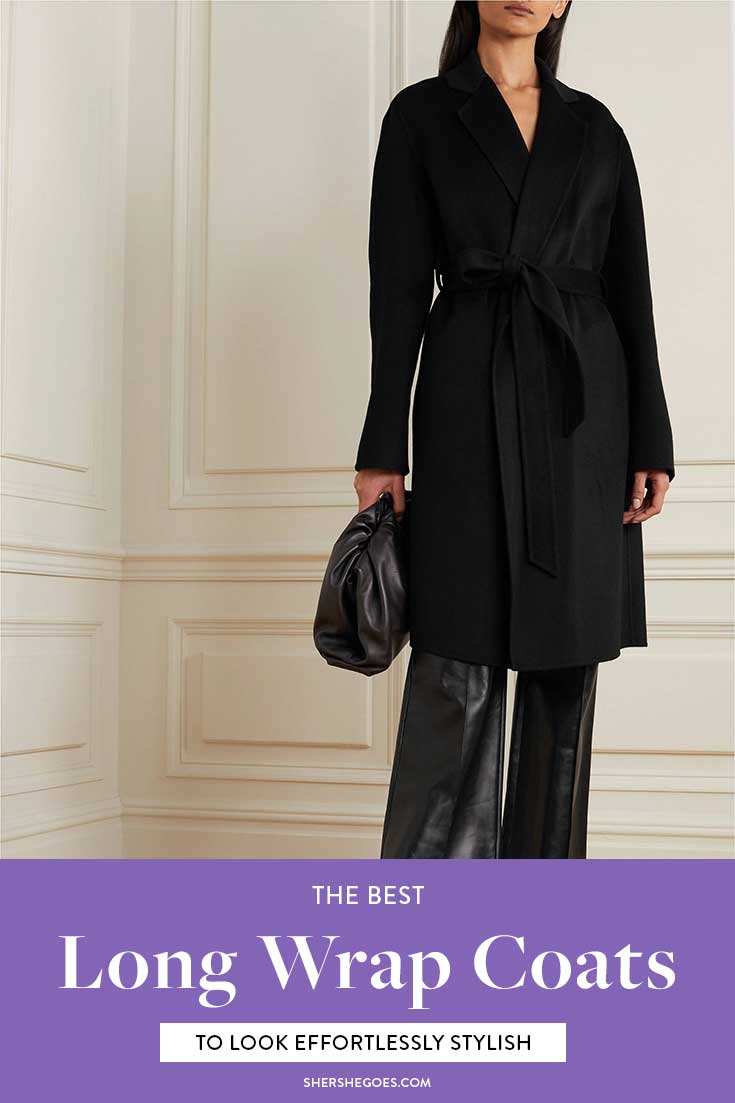 Best Wrap Coats (2021)
From timeless brands to modern cuts and colors, here are the best wrap coats of the season!
The Best Wrap Coats for Women
ADVERTISEMENT
---
---
The Best Wrap Coats for Women
Best Overall Wrap Coat: Cole Haan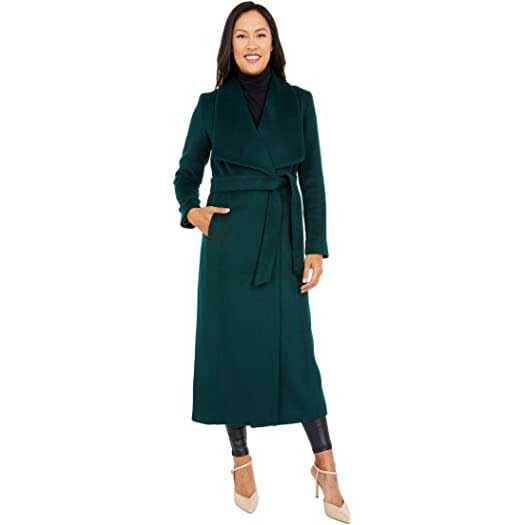 Cole Haan gets our vote for the best overall wrap coat thanks to its fresh color.
It's called "petroleum" lol, but is really more like a sleek forest green.
Plus the flattering cut and fabric blend strikes the right note between coziness and affordability, as it provides both the warmth of wool and the durability of polyester!
ADVERTISEMENT
---
---
Best Wool Wrap Coat: Ralph Lauren
Made with imported wool, the Ralph Lauren enhances the traditional wrap coat's low-maintenance and bathrobe-style comfort with elegant notched lapels and spacious welted pockets!
ADVERTISEMENT
---
---
Best Cashmere Wrap Coat: Eileen Fisher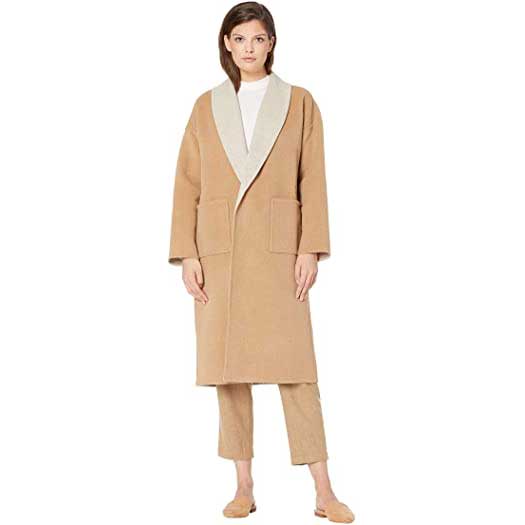 Eileen Fisher takes sophistication to new heights with this imported wool wrap coat featuring a shawl collar made from 100% cashmere.
Note that this wrap coat doesn't feature a sash belt closure, so be mindful and avoid wearing when the weather is especially cold!
ADVERTISEMENT
---
---
Best Camel Wrap Coat: Paige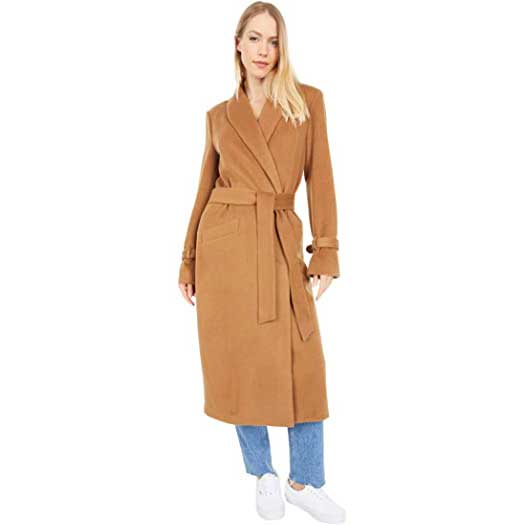 Chic Los Angeles label Paige pays homage to the classic camel coat with its Greylin, a wrap coat that works perfectly for women of any size thanks to its adjustable cuffs, fold-over lapel, and extra long sash belt!
ADVERTISEMENT
---
---
Best Shawl Collar Wrap Coat: Mackage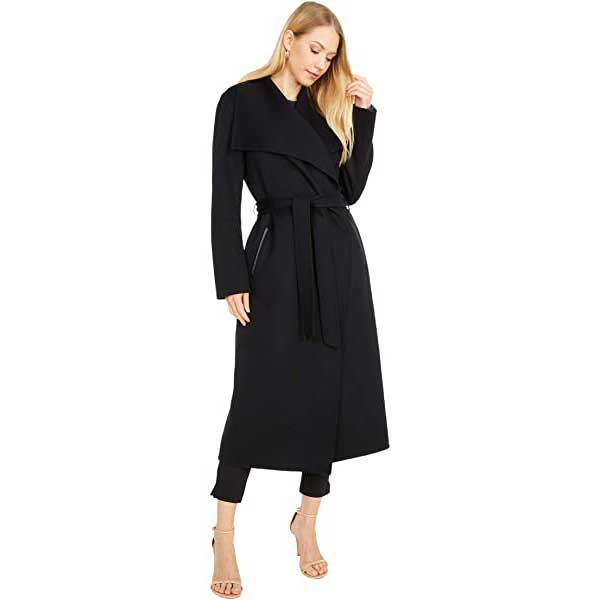 Mackage brings haute couture to wrap coats with this gem that offers ultra-modern twists including a shawl collar, elaborately asymmetrical closure, leather-trimmed hand pockets.
This wrap coat for women also features a perfectly balanced blend of wool (for breathability and warmth), nylon (for durability), and cashmere (for being a bougie queen)!
ADVERTISEMENT
---
---
Read More in my cozy at home series:
Loungewear
Amazon Fashion Finds: Comfortable Loungewear
The Cutest Matching Loungewear Sets
Comfortable Jumpsuits & Rompers to Work from Home In
The Best Pajamas to Netflix & Chill
Matching Pajama Sets that Still Look Stylish
Cozy & Comfortable Bralettes
Fun Tie Dye Lounge Wear Outfits
10 Work from Home Outfit Ideas
Everlane Bralette Review
Athleisure
The Best Athleisure Outfits You Can Grab on Amazon
6 of the Best At Home Workouts - Currently Free!
Comfy Faux Leather Leggings that Work with Any Outfit
Everlane Legging Review
Comfortable Shoes
The Best Minimalist White Sneakers
Cute Casual Sneakers to Wear Anywhere
Slip on Sneakers for Casual Days
The Best Comfy Slippers for Women
The Best Comfy Mens Slippers
The Most Comfortable Boots to Wear All Winter Long
Cozy Home
How to Program Smart Lights to Act as a Sunrise Clock
The Coziest Home Decor to Create a Sense of Hygge
How to Dress a Bed as Luxuriously as a 5 Star Hotel
Follow me @Sher She Goes on