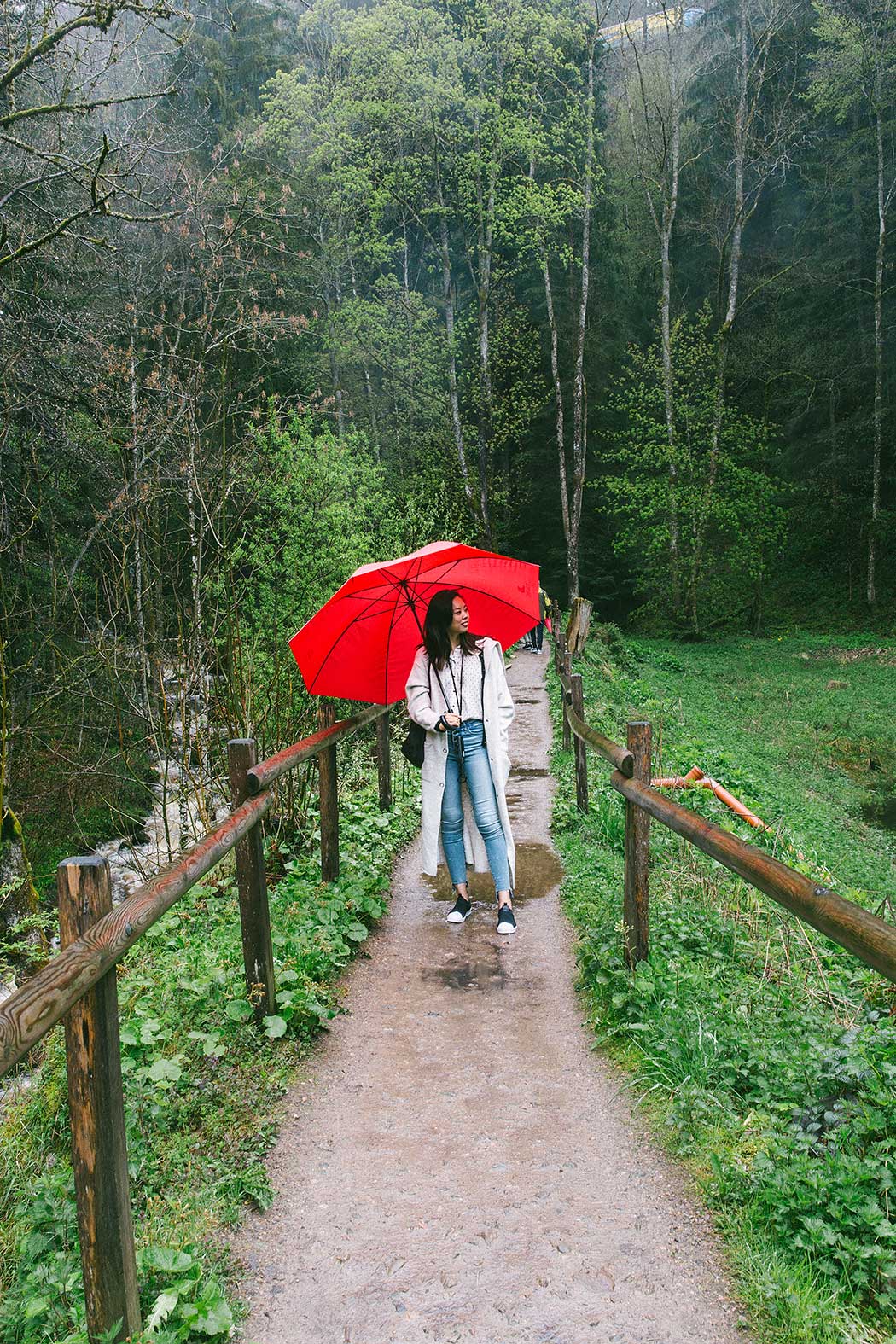 Cardigan: Zara / Jeans: Abercrombie / Sneakers: Adidas / Tote: Lipault
The Best Travel Umbrellas
Umbrellas are basically like health insurance – you hate the hassle of getting it and carrying it around, but if the time does come, boy are you glad you're prepared!
Nowhere is this sentiment more applicable than on vacation, where itineraries often call for extended time outdoors. Or, you may be traveling in unfamiliar surroundings, where the best place to take cover isn't immediately obvious.
Finding a normal umbrella that can open properly and withstand a mild storm without snapping into a million pieces is difficult enough, but travel umbrellas demand more certainties.
Is the umbrella foldable or compact?
How much will it weigh down my backpack?
ADVERTISEMENT
---
---
Finding the best small travel umbrella can be tricky, especially when different umbrellas can work well for different vacations. We set out to find the top travel umbrellas on the market, and these are the 6 that made the cut!
Best Umbrellas for Travel 2019
---
Keep reading to find our favorite travel umbrellas… so you won't have to resort to makeshift banana leaf umbrellas like this guy.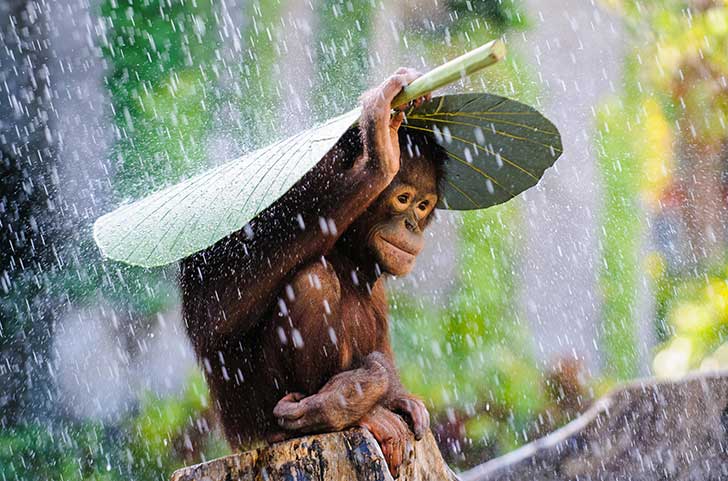 pc: andrew suryono
It's also a great choice for those traveling to hot, tropical regions who want to shield themselves from the sun. EEZ-Y makes the same umbrella in large (62" canopy) and small (37"), but only the medium and small are foldable.
In short, we love the EEZ-Y umbrella for travel due to its flexibility for many different travel situations.
---
---
As with all Repel products, there's also a lifetime warranty that fully replaces the product in the unlikely event it gets damaged or broken, no questions asked.
Also, Teflon is one of the fastest-drying waterproofing materials, meaning you'll never have to wait long to get back on the go! What do you think?
Does this make the cut for best travel umbrella?
ADVERTISEMENT
---
---
This enables the umbrella to be perfectly balanced on your wrist, allowing you to finagle with a cell phone, camera, or map all while staying completely dry and protected!
With 19 designs including creative and spunky prints, the Rainlax is also one of the travel umbrellas best blending form and function!
---
---
ADVERTISEMENT
---
---
Do you have a favorite umbrella, that's held up to the rigors of travel? Let us know in the comments!
Read More   in my travel packing checklist series:
Best Travel Luggage
The Best Carry on Luggage for 2021
The Best Packing Cubes for a Perfectly Organized Bag
The Best Lightweight Luggage for Overpackers
The Best Hard Luggage Sets for Stylish Travelers
The Best Underseat Luggage for Minimalists
The Best Carry On Bags for Men - Rugged + Durable!
Business Travel
The Essential Business Packing List
The Best Business Travel Luggage
The Best Laptop Cases for Working Women
The Best Laptop Bags for Men
Packing Hacks
The Best Travel Wallets for All Your Vacation Essentials
The Best Jewelry Cases Never Untangle a Necklace Again!
The Best Toiletry Bags to Clean Up Quick
Travel Packing Lists
The Best Travel Jackets for All Types of Weather
The Best Duffel Bags for Your Next Weekend Trip
The Best Travel Backpacks to Hold Everything You Need
Follow Sher She Goes on
Youtube | Instagram | Facebook | Twitter | Pinterest | Bloglovin