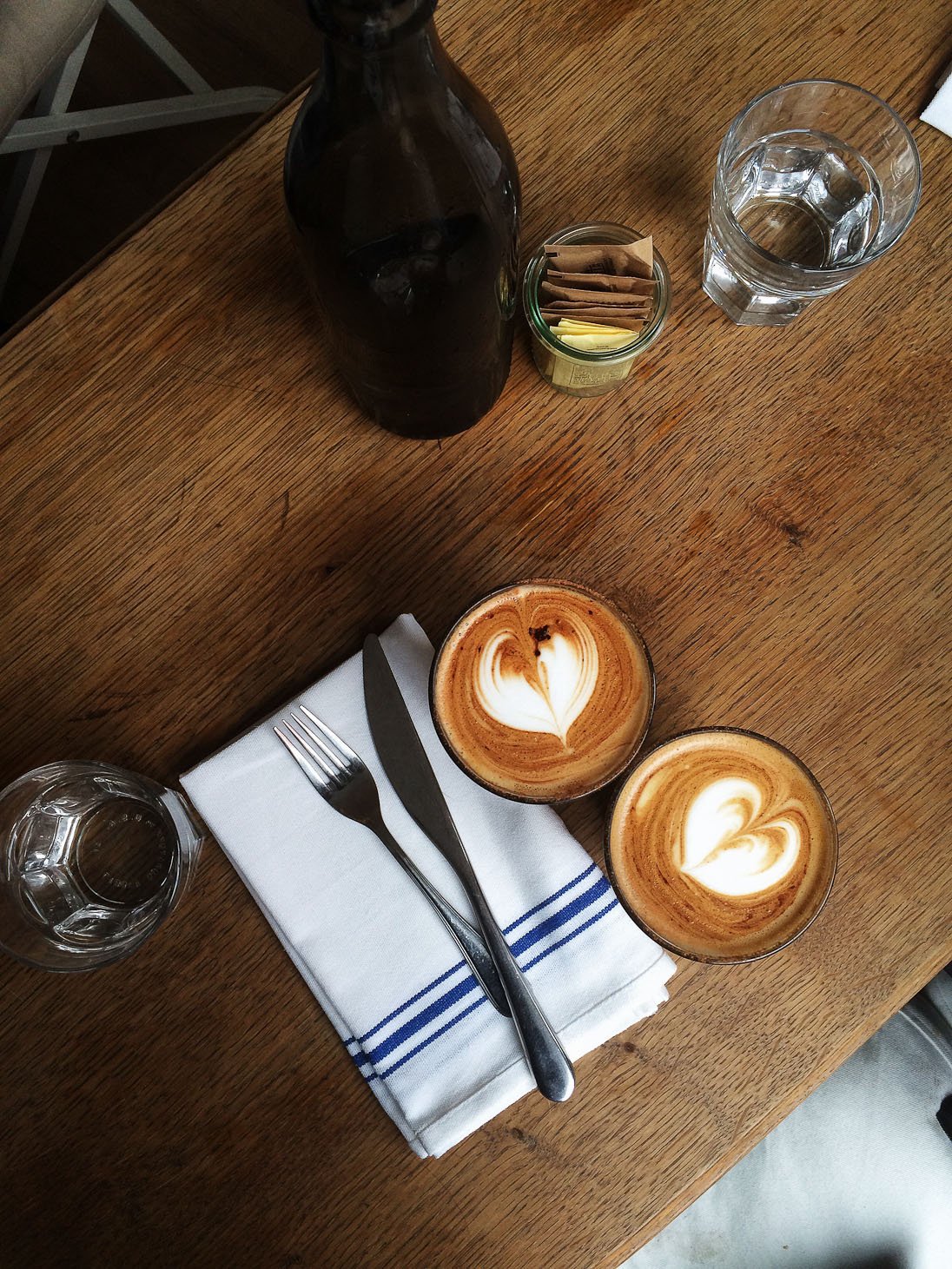 Where to Find the Best Coffee in NYC
New York City has serious coffee in every borough.
I have been popping into new coffee stores on my weekends for years so this is a long list! At first it began as a way to find a seriously good cup of jo (you'd be surprised how ubiquitous Starbucks used to be and how few independent coffee shops were around 4-5 years ago), but I kept it up because it was a great way to explore every part of the city on foot.
I ended up really liking Brooklyn!
Here's a roundup of some of my favorite spaces, in alphabetical order, for where to find the best coffee in New York.
ADVERTISEMENT
For my full guide to the best of the city, check out my NYC Guide featuring restaurants, museums, interior design stores and culture.
And for my latest coffee and brunch spots, you can find what I'm up to on Instagram (@shershegoes).
Best Coffee in New York
---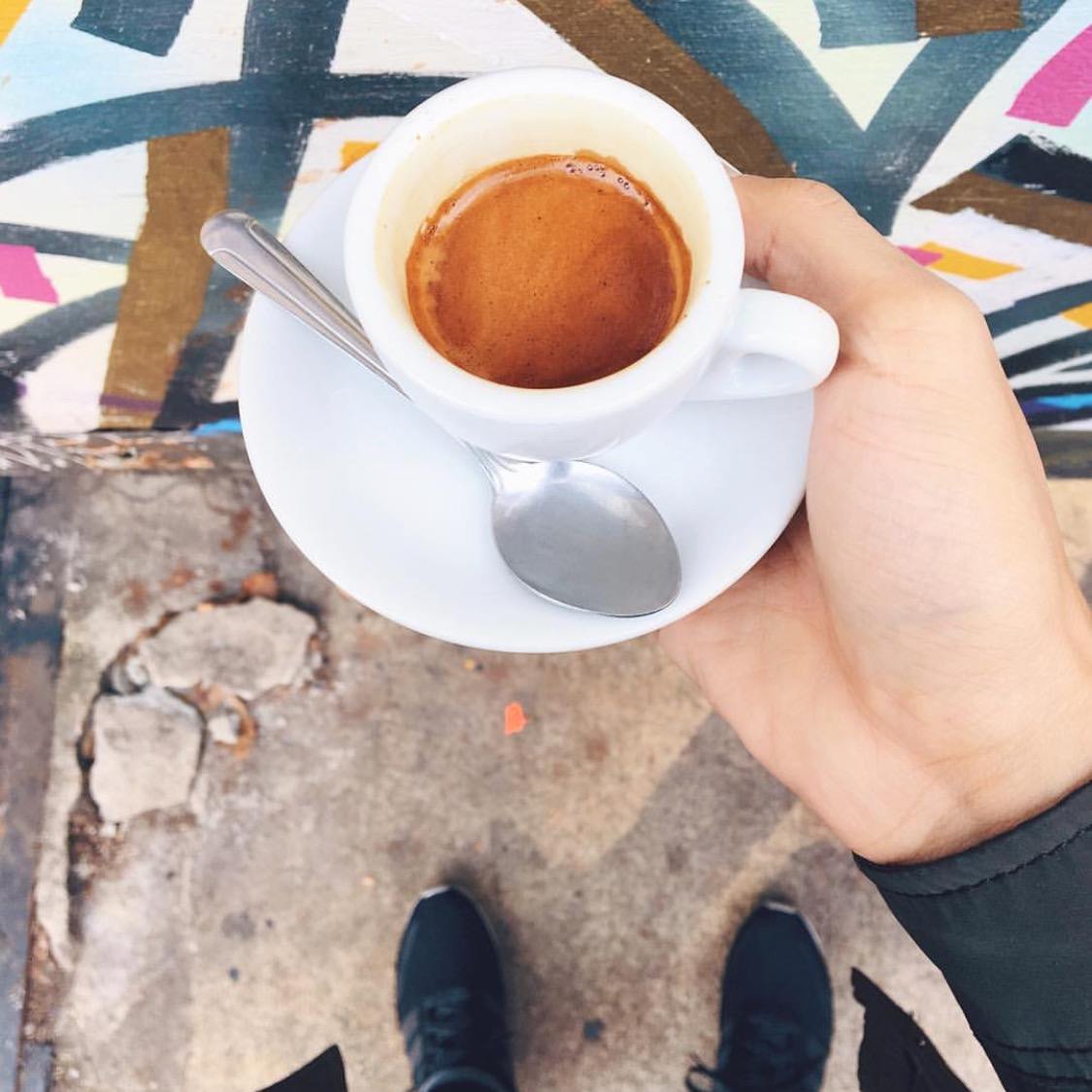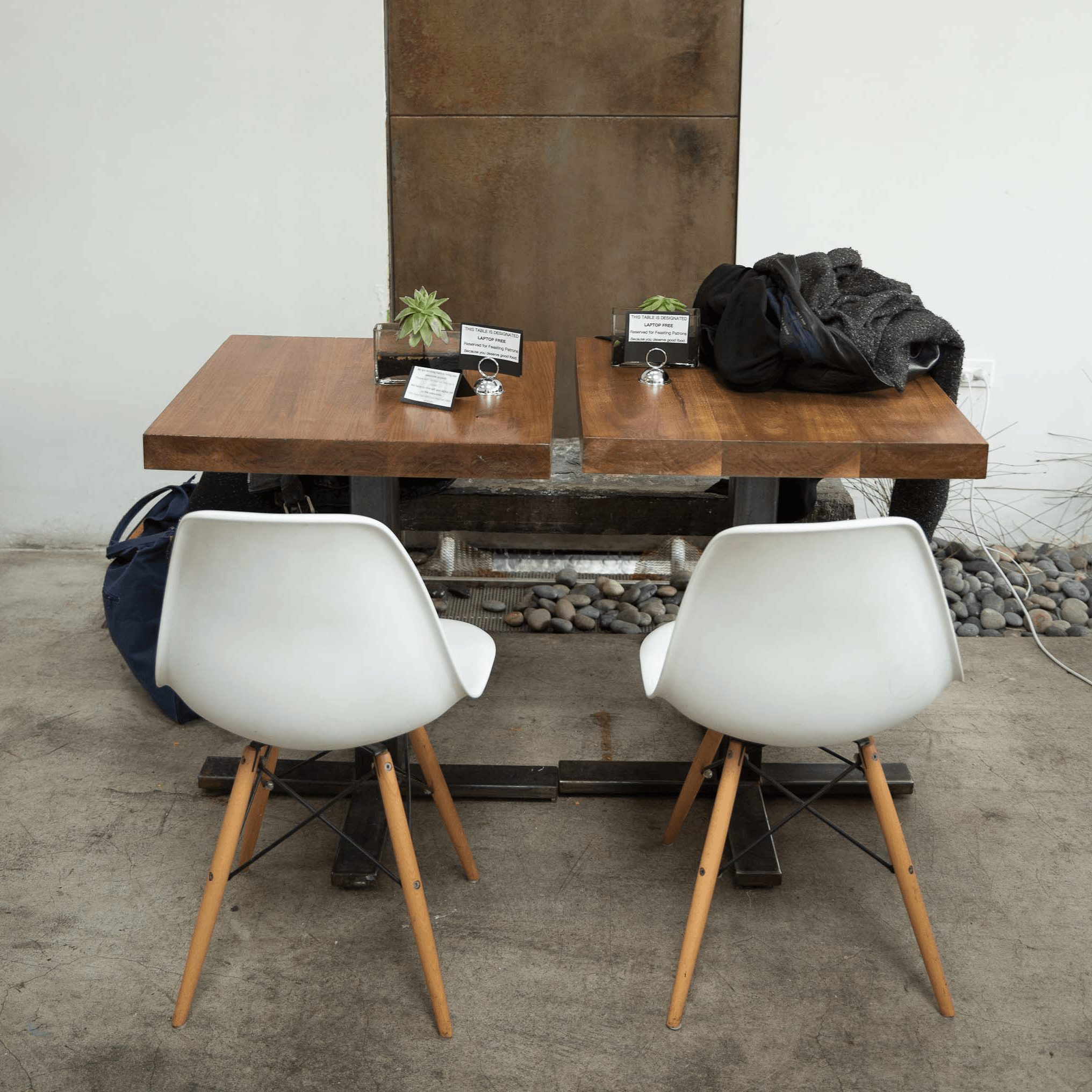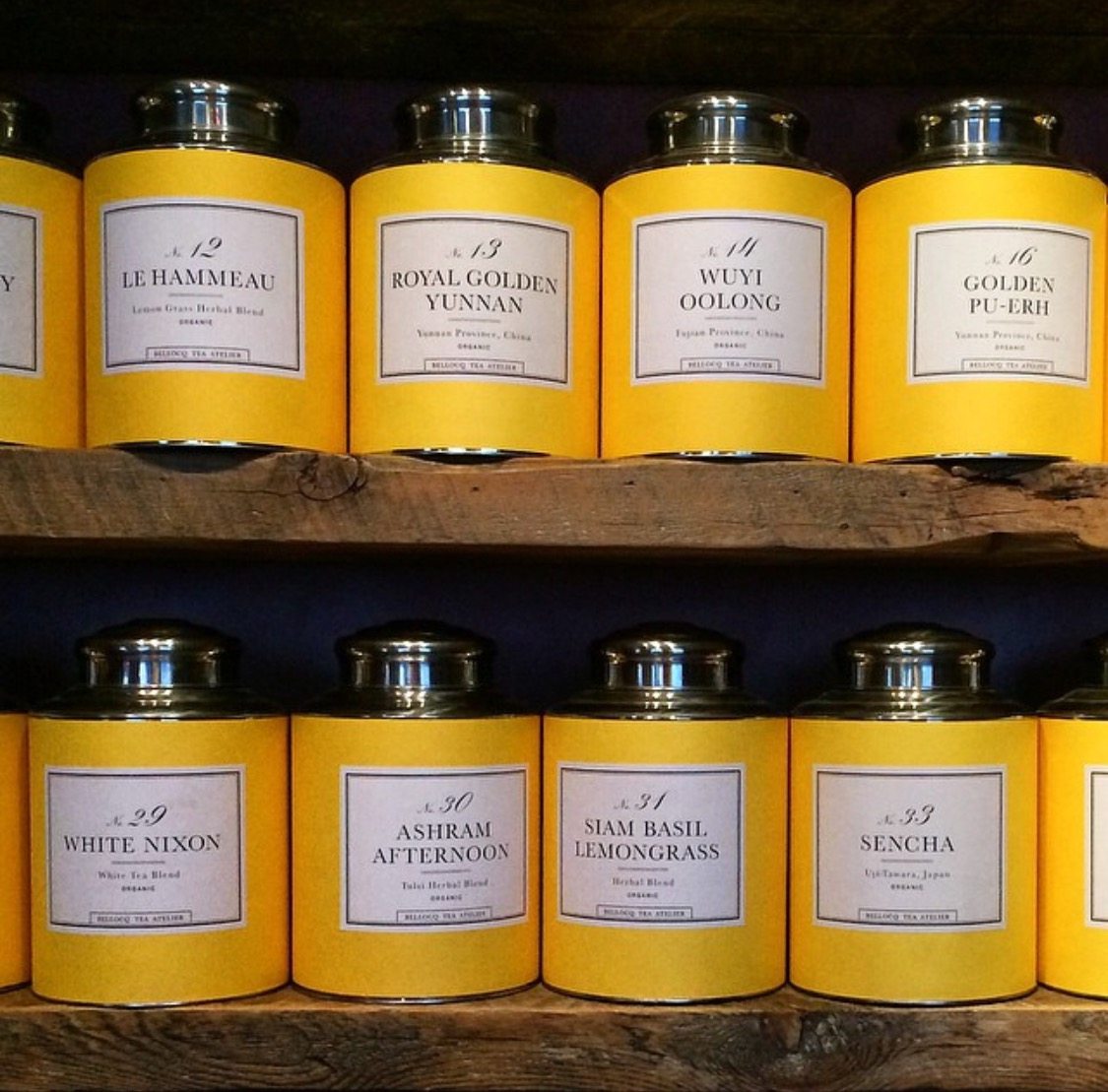 1. Abraco
A small, counter only spot in the East Village with excellent espressos and baked goods. 86 E 7th St | East Village
2. AP Cafe
A gorgeous coffee shop in Bushwick founded by a group of artists. The food is almost as good as the design – enjoy an acai bowl and latte in airy open concept space complete with a waterfall and skylight. 253 W 51st St | Theatre District
3. Bellocq
A charming space selling custom tea blends in beautiful vivid yellow containers. Stop by to pick out some tea and take a seat in their peaceful pink cushion area, where you'll feel miles away from industrial Greenpoint. 104 West St | Greenpoint, Brooklyn
ADVERTISEMENT
---
---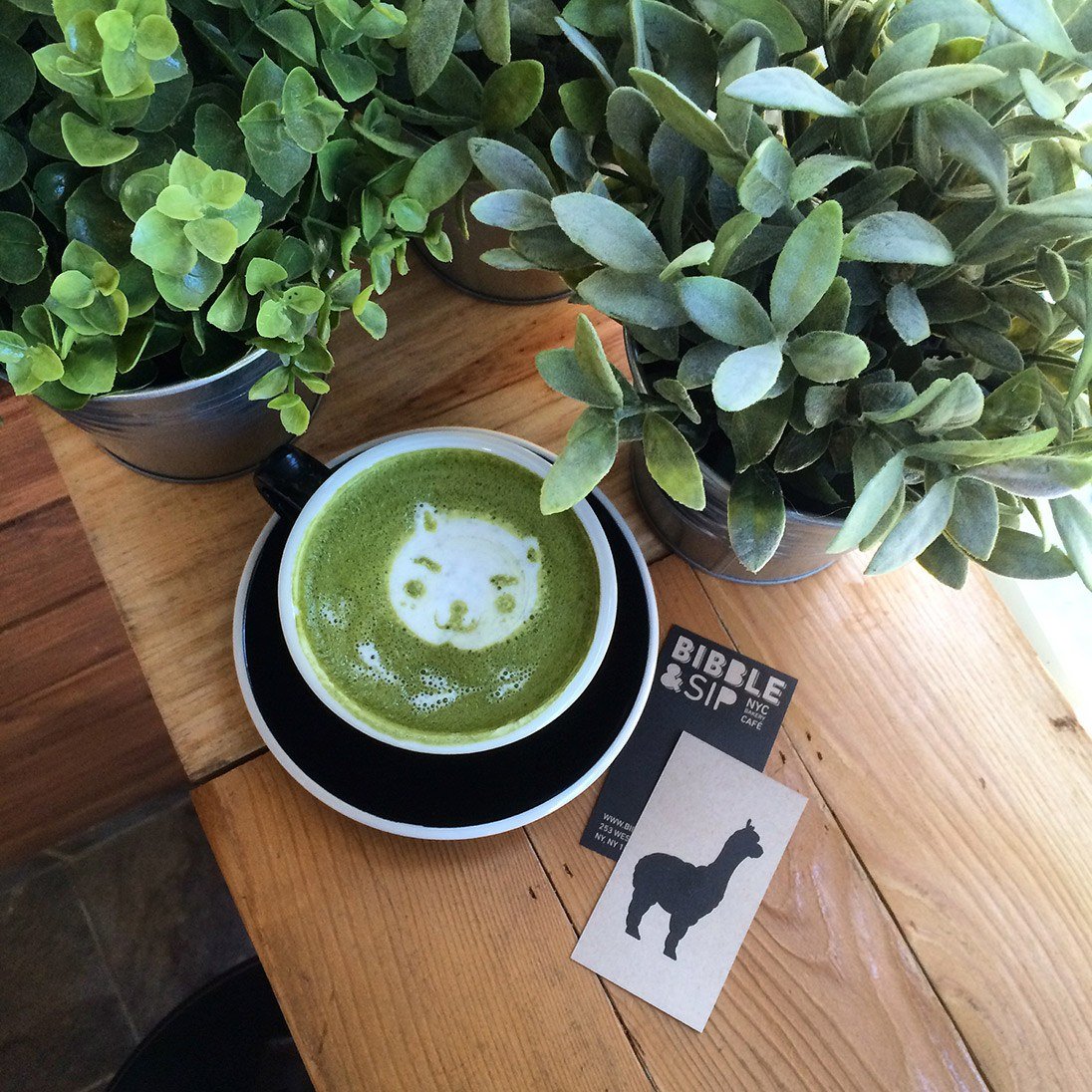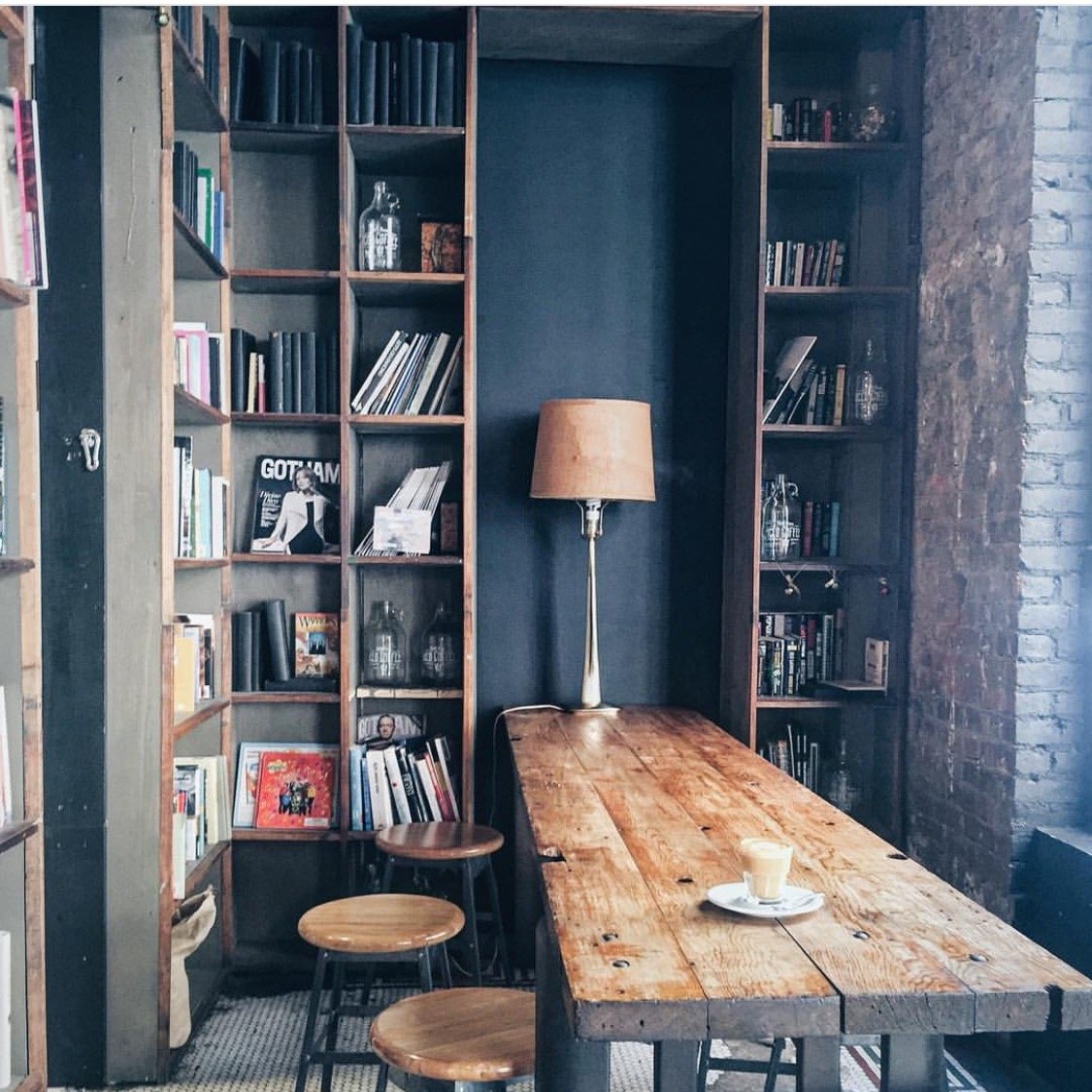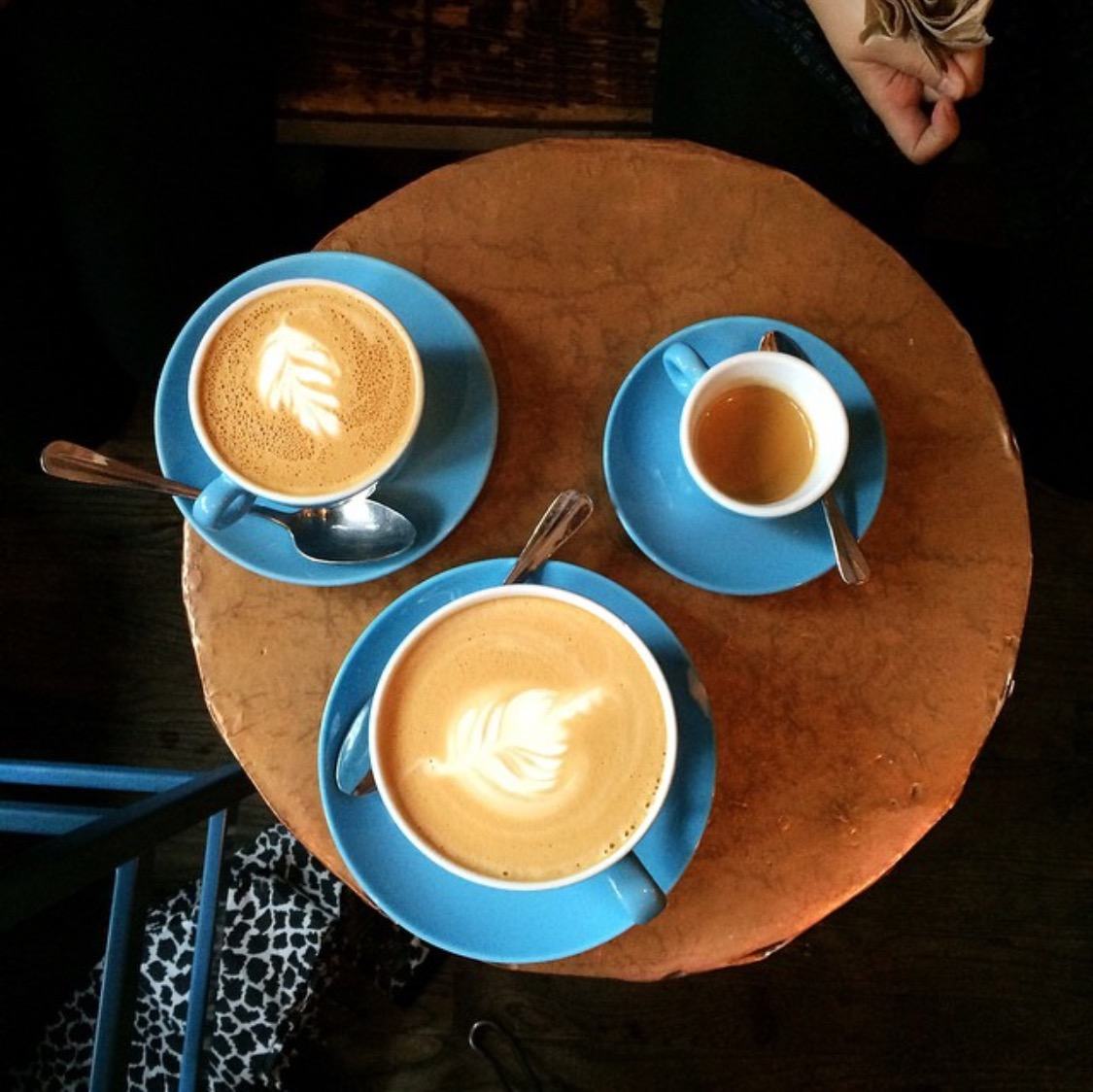 4. Bibble & Sip
A cute alpaca themed cafe with delicious baked goods and matcha & lavender lattees. You can read my interview with founder Gary here. 253 W 51st St | Theatre District Read More
5. Birch Coffee
All over the city, but I always stop by the Murray Hill location since it feels like a large, homey neighborhood cafe in the madness of midtown. Perks: free wifi and plenty of seating. Multiple Locations
6. Blue Bird Cafe
A tiny coffee shop serving coffee in distinctive blue coffee cups. Great baked goods as well and cute outdoor bar seats. 72 E 1st St | East Village
ADVERTISEMENT
---
---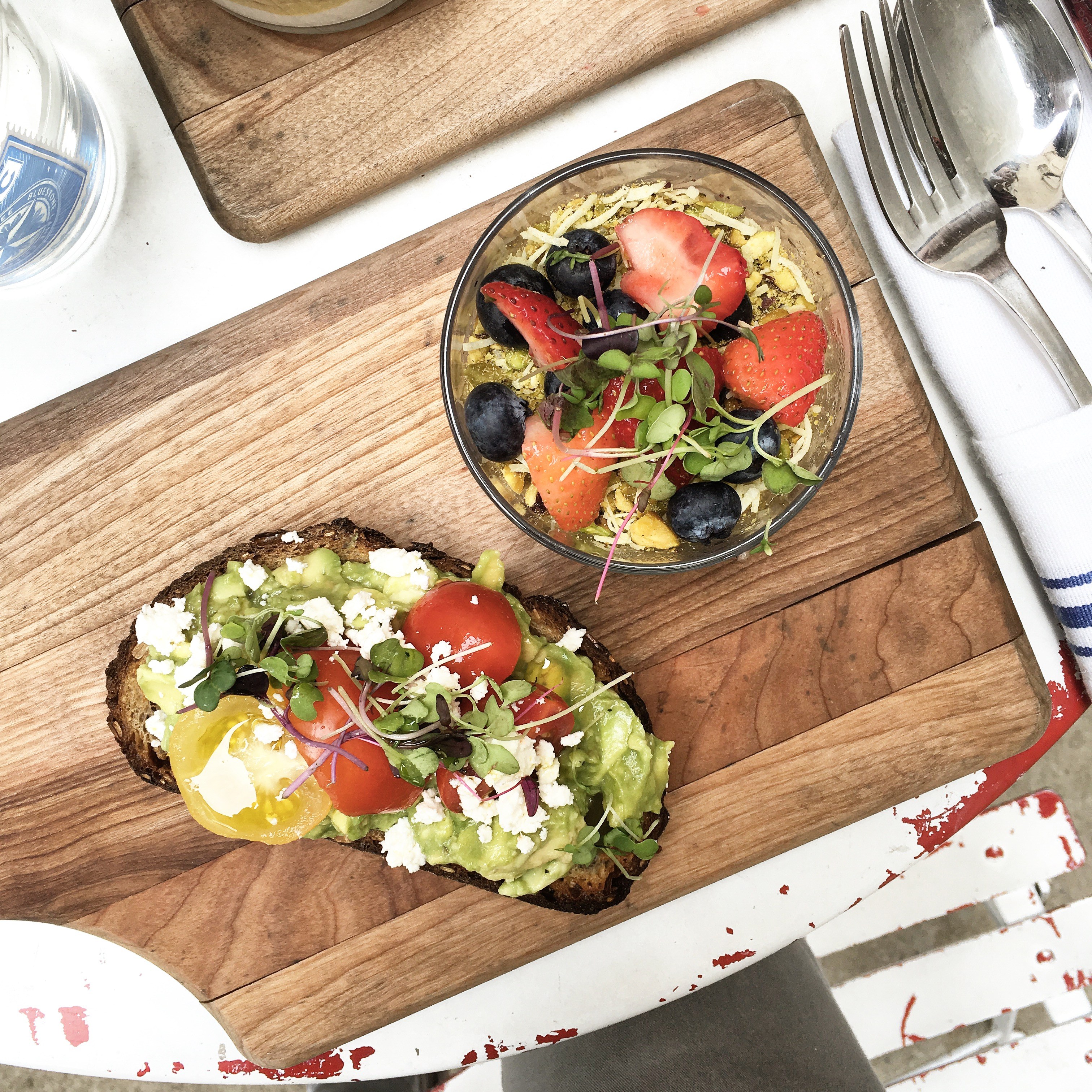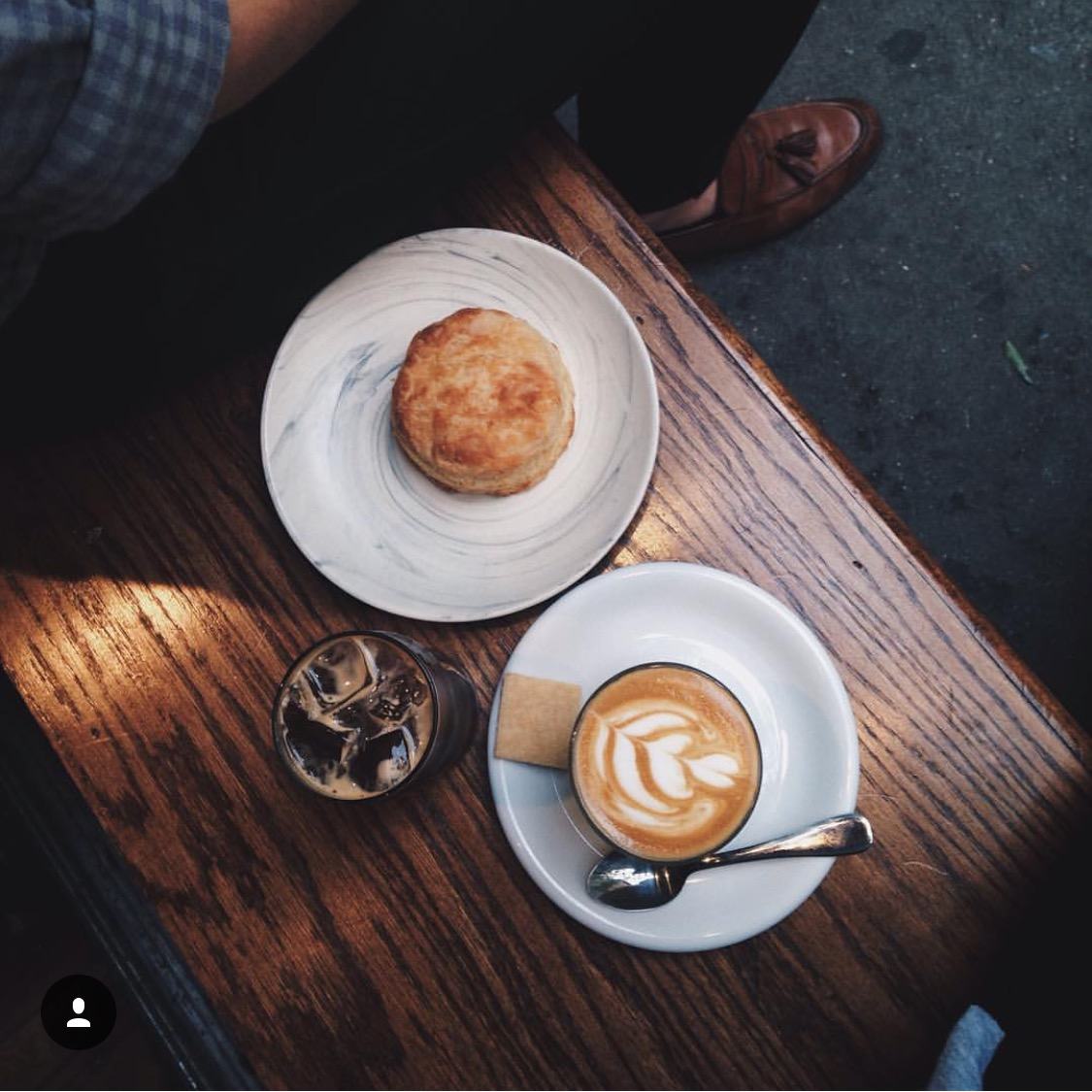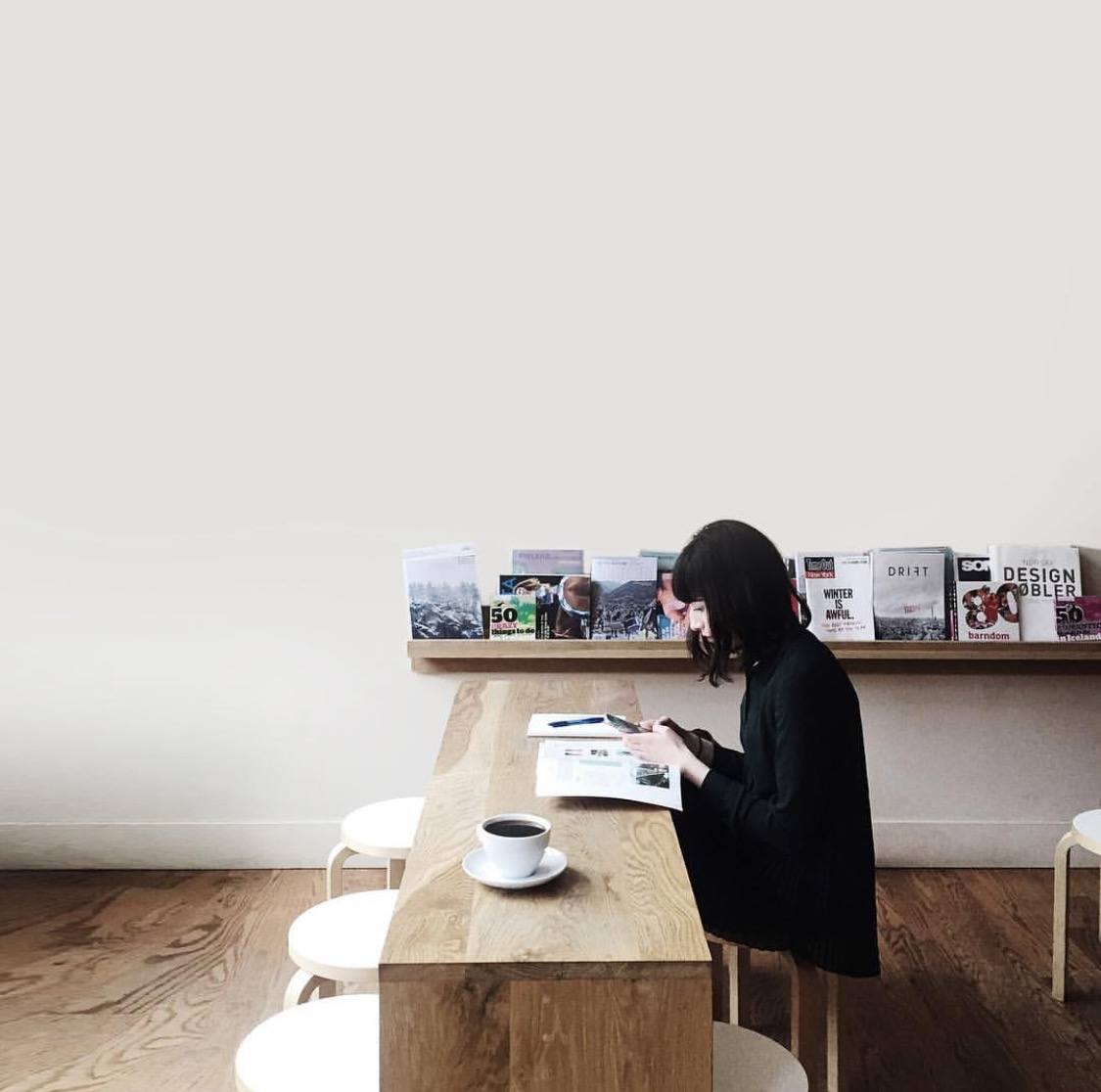 7. Bluestone Lane NYC
This Aussie import serves up delicious flat whites and a full, seriously healthy 'brekkie' menu. My favorites are the avocado toast, hearty sandwiches and chia pudding. Multiple Locations
8. Box Kite Cafe
Serious java in a minimalist space. 115 St Marks Pl | East Village
9. Budin Cafe
Another Greenpoint joint, this space is large and airy with a central coffee bar and plenty of seating. Go to Budin to try Scandinavian specialty brews and browse the housewares and clothing towards the back. 114 Greenpoint Ave | Greenpoint, Brooklyn
ADVERTISEMENT
---
---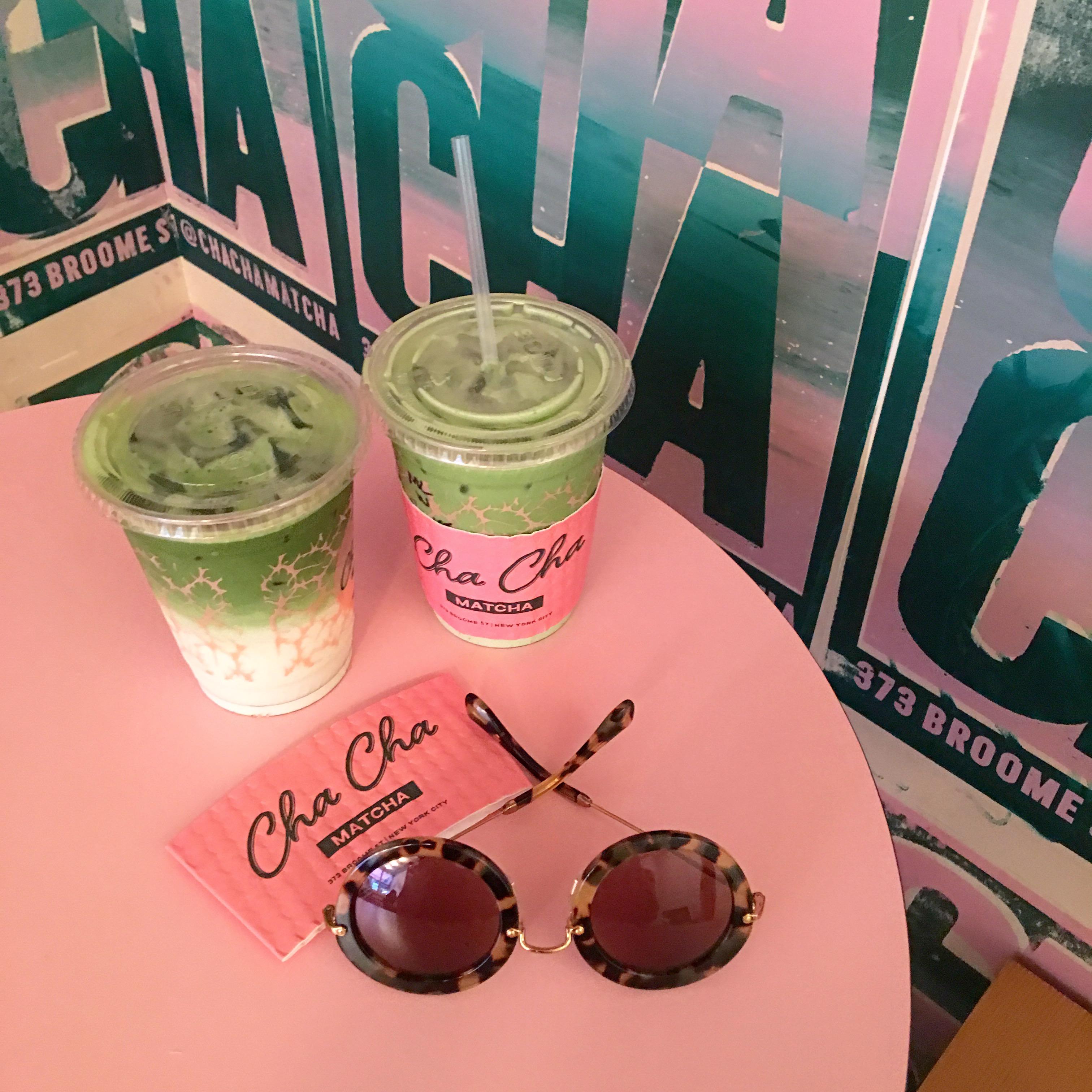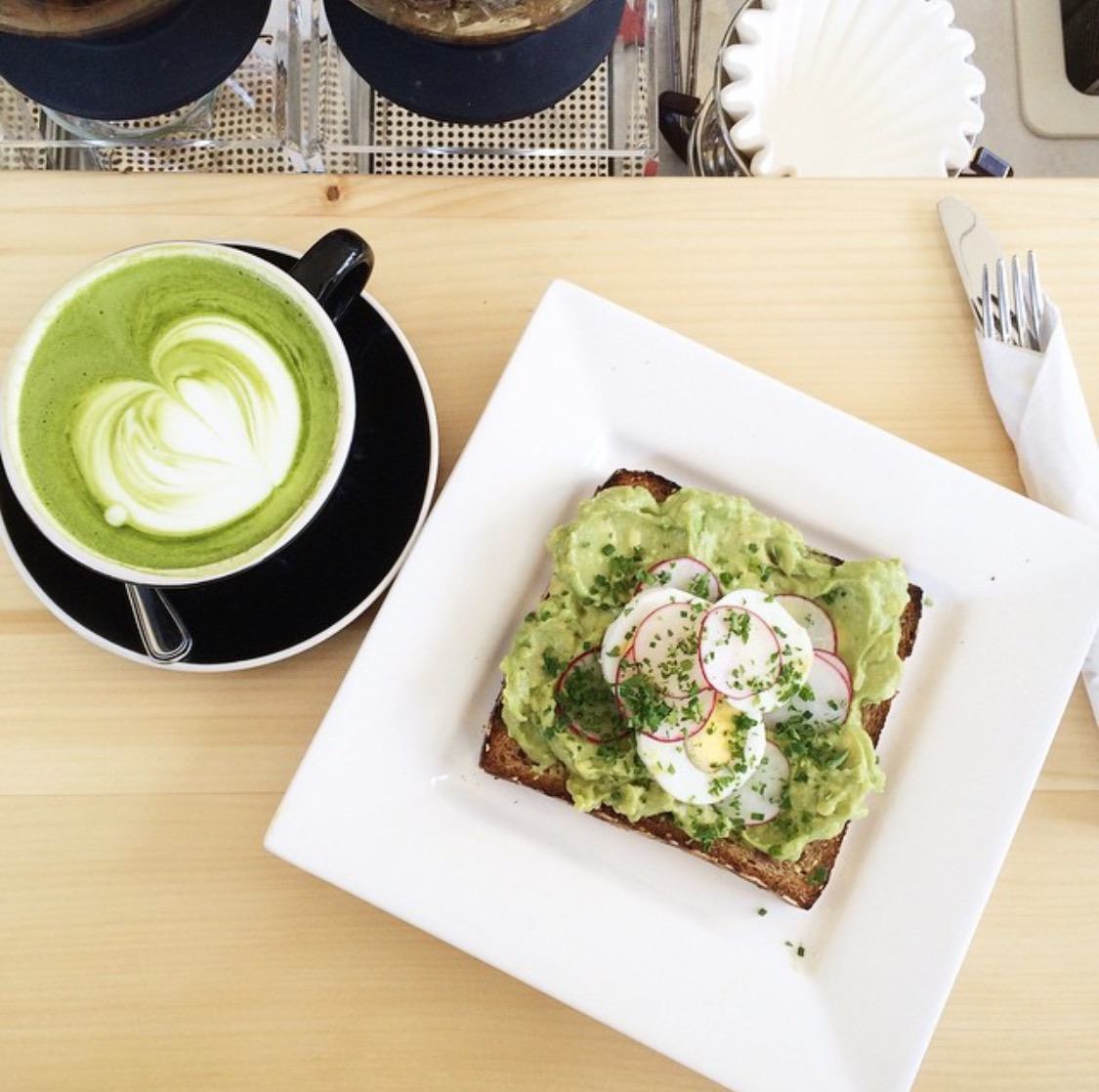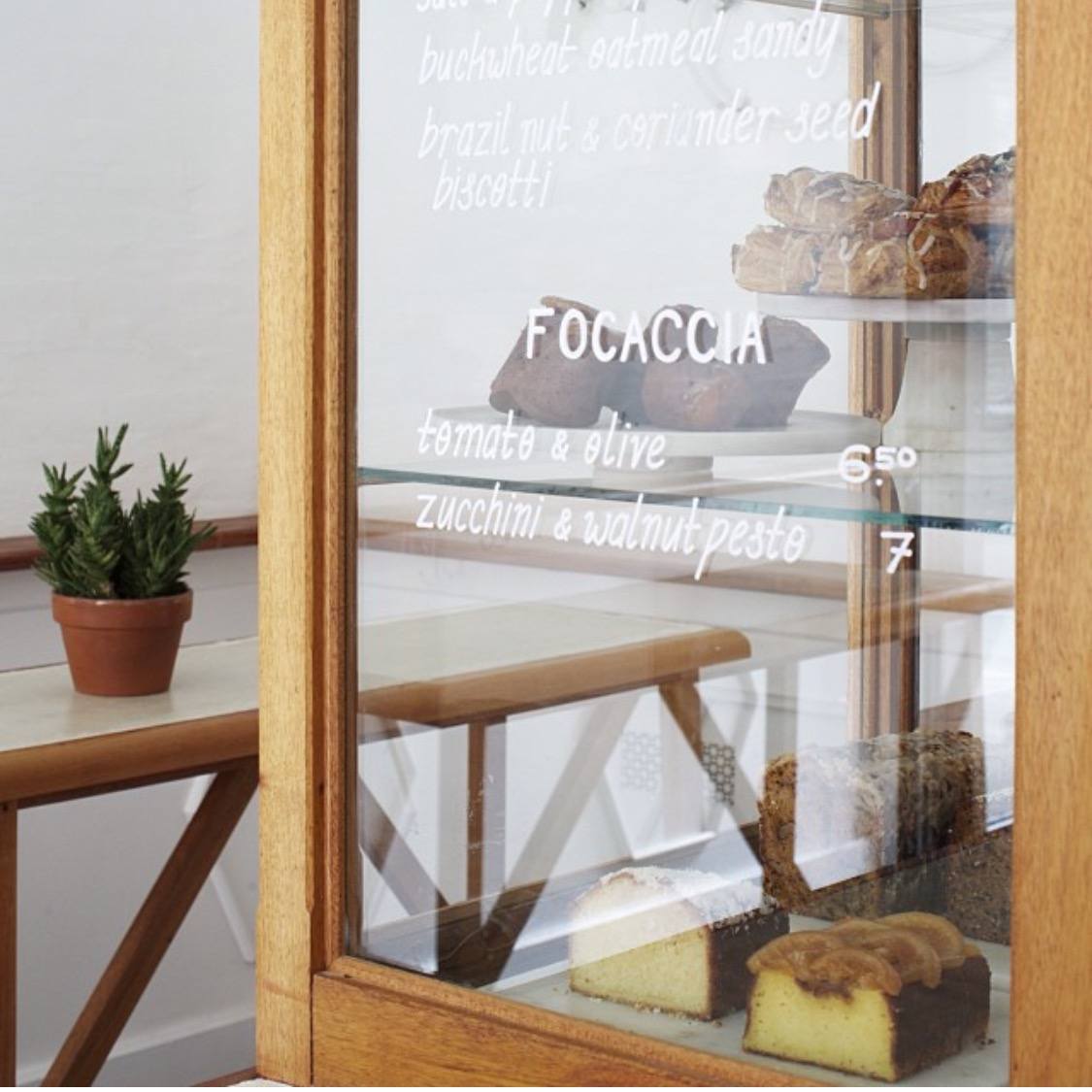 10. Cha Cha Matcha
This adorable pink retro themed shop focuses on of course, matcha. Matcha is a powdered form of concentrated green tea leaves and often served as a refreshing latte. 373 Broome St| Little Italy
11. Chailait
A west village spot for matcha beverages. Try the house matcha latte and an avocado toast and people watch with a perfect spot right outside the christopher st. subway station. 224 West 4th St | West Village
12. El Rey Cafe
El Rey feels like a true neighborhood cafe. Hidden in the LES, with open window seating, the coffee slash luncheonette shop has a full menu highlighting veggies and Parlor coffee. 100 Stanton St | Lower East Side
ADVERTISEMENT
---
---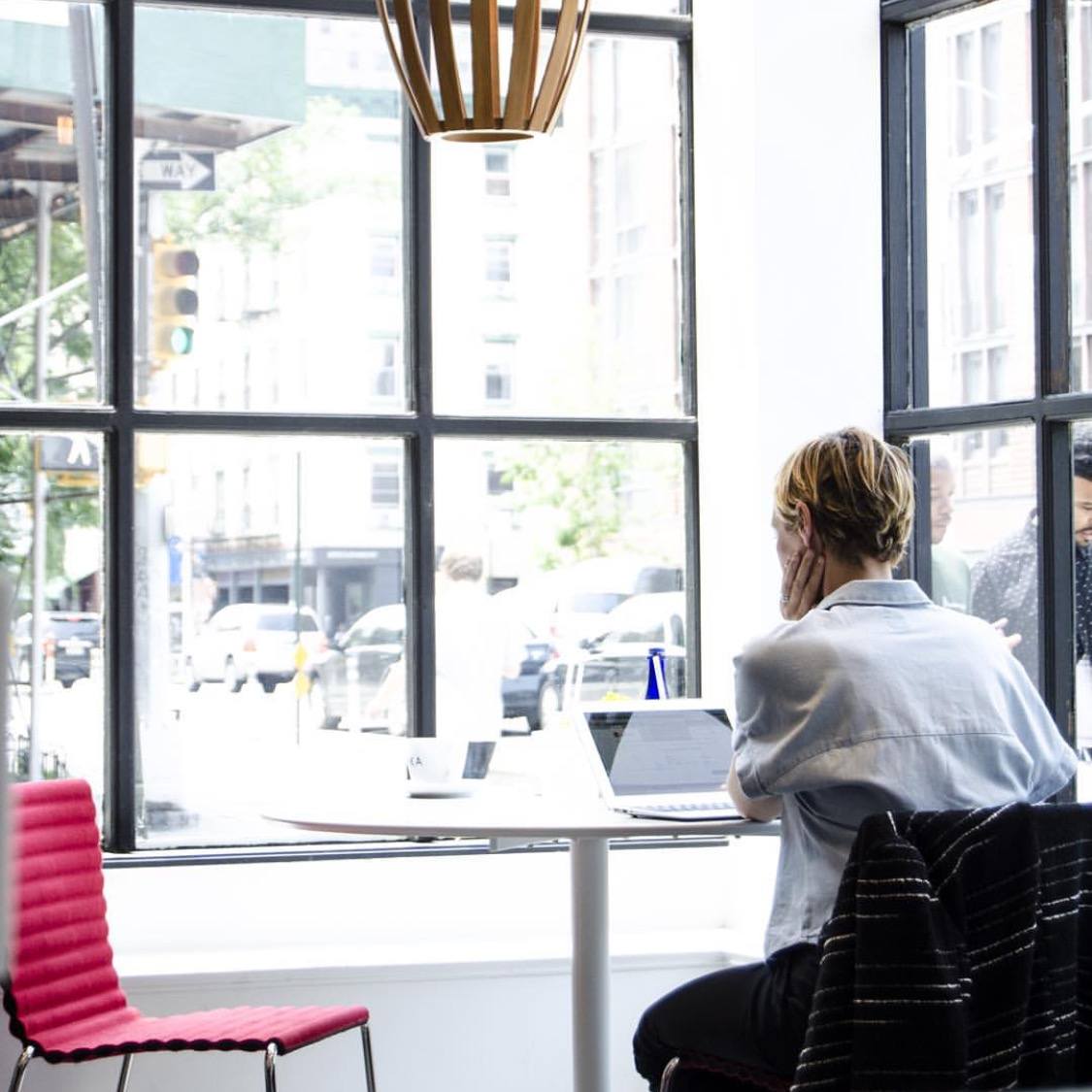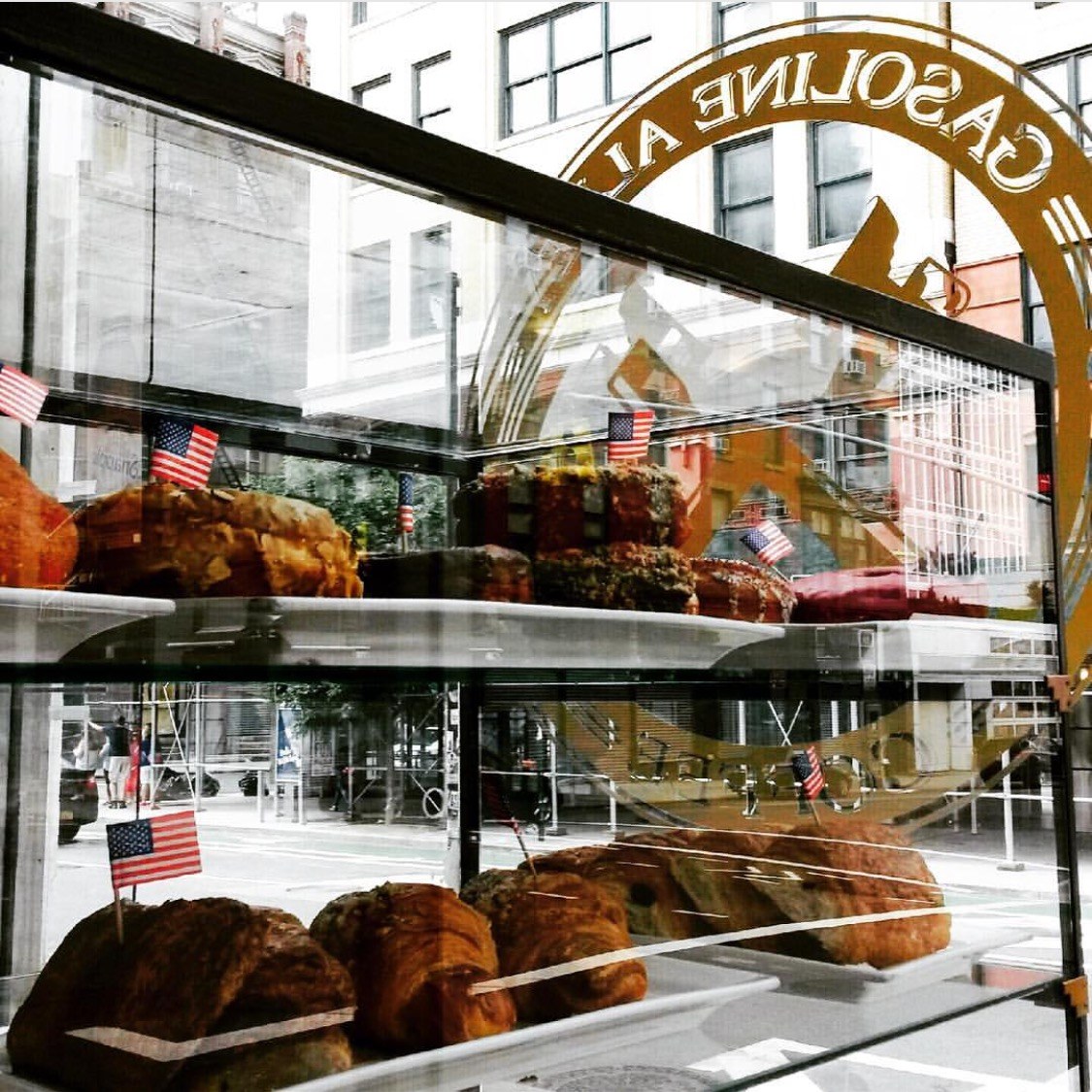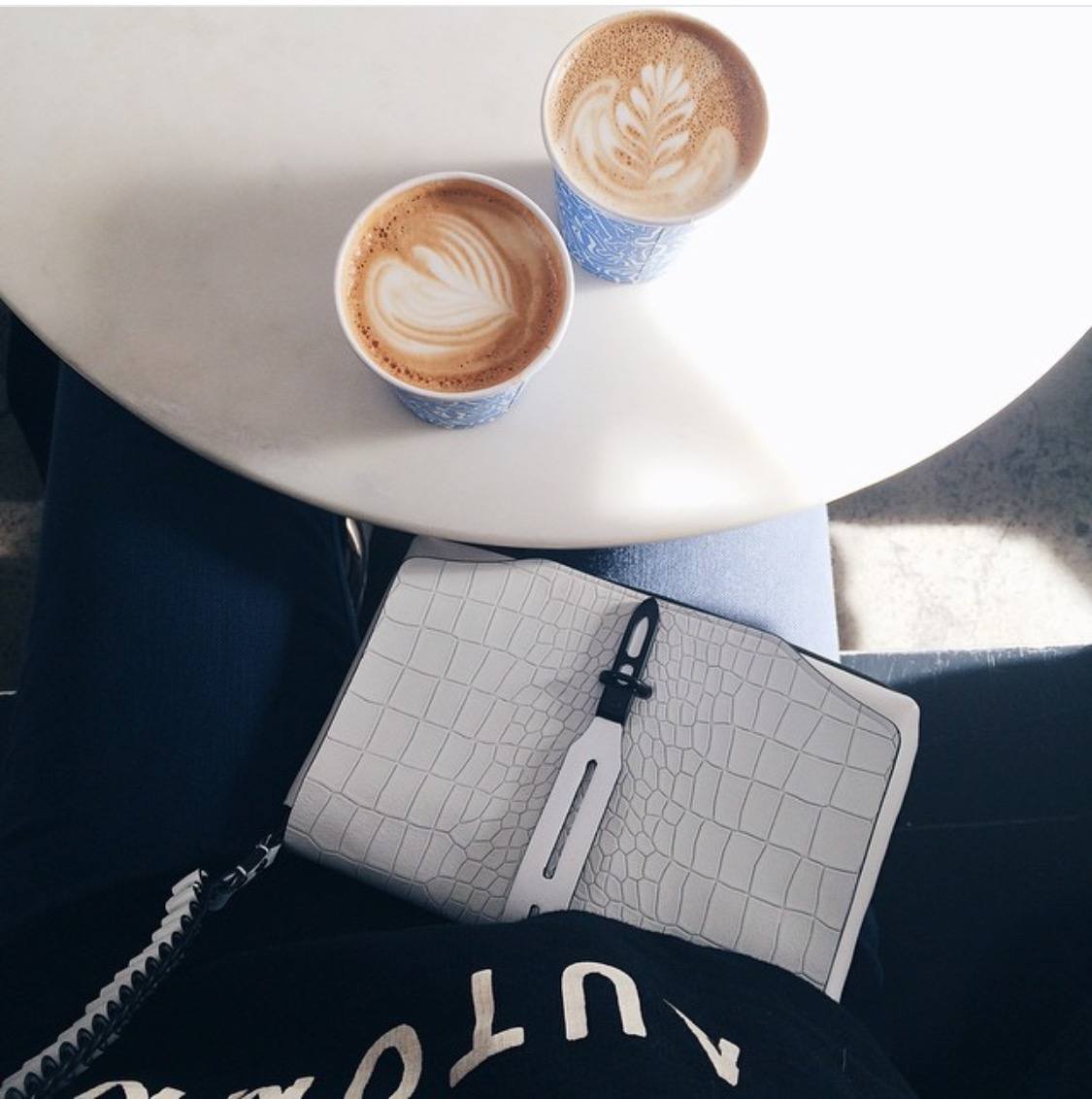 13. FIKA Cafe
Fika, meaning coffee break in Swedish, has a full coffee centric menu and delicious desserts. Try to hit up a location where they make chocolates in house. Especially noteworthy: chocolate truffles, semlor, a swedish sweet bun, and the Swedish meatball platter. Multiple Locations
14. Gasoline Alley
A tiny spot just off Soho to get your java fix. Standing room early so best for a quick pop in – they also have dough donuts. There are two entrances but the line forms out on Lafayette street. 331 Lafayette St | NoHo
15. Happy Bones
A small but well lit white brick coffee shop in Soho serving espresso and Donut Plant doughnuts. 394 Broome St | SoHo
ADVERTISEMENT
---
---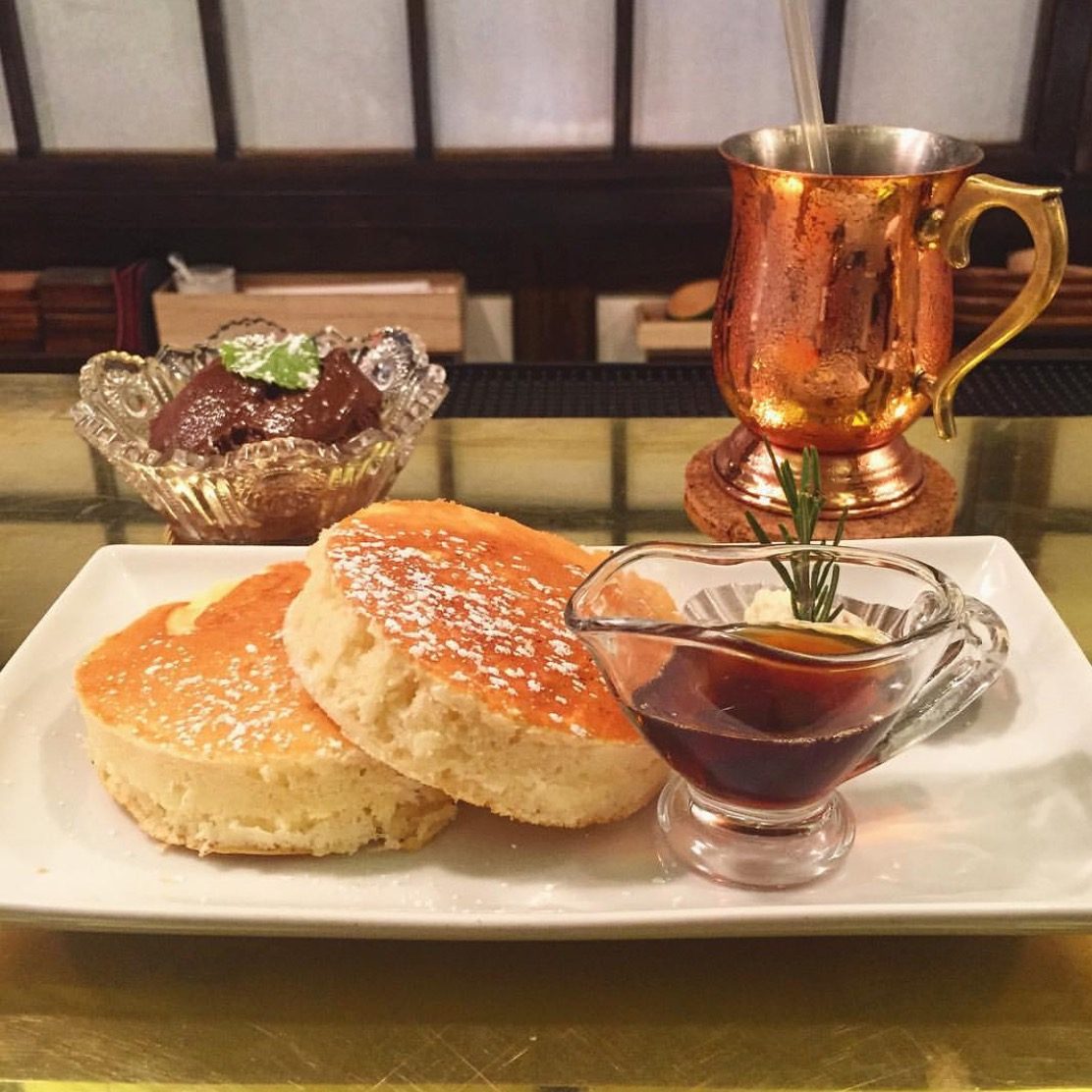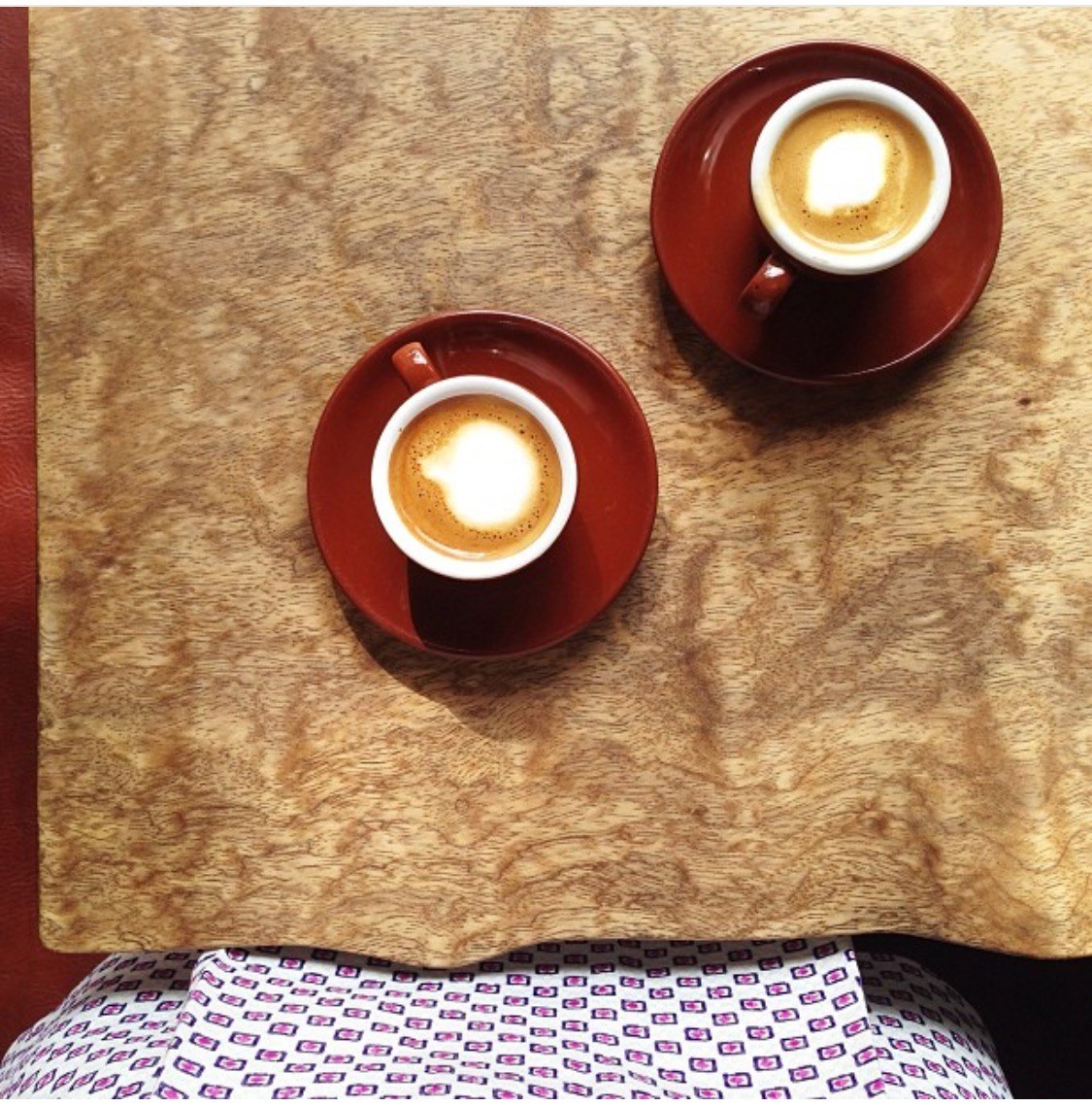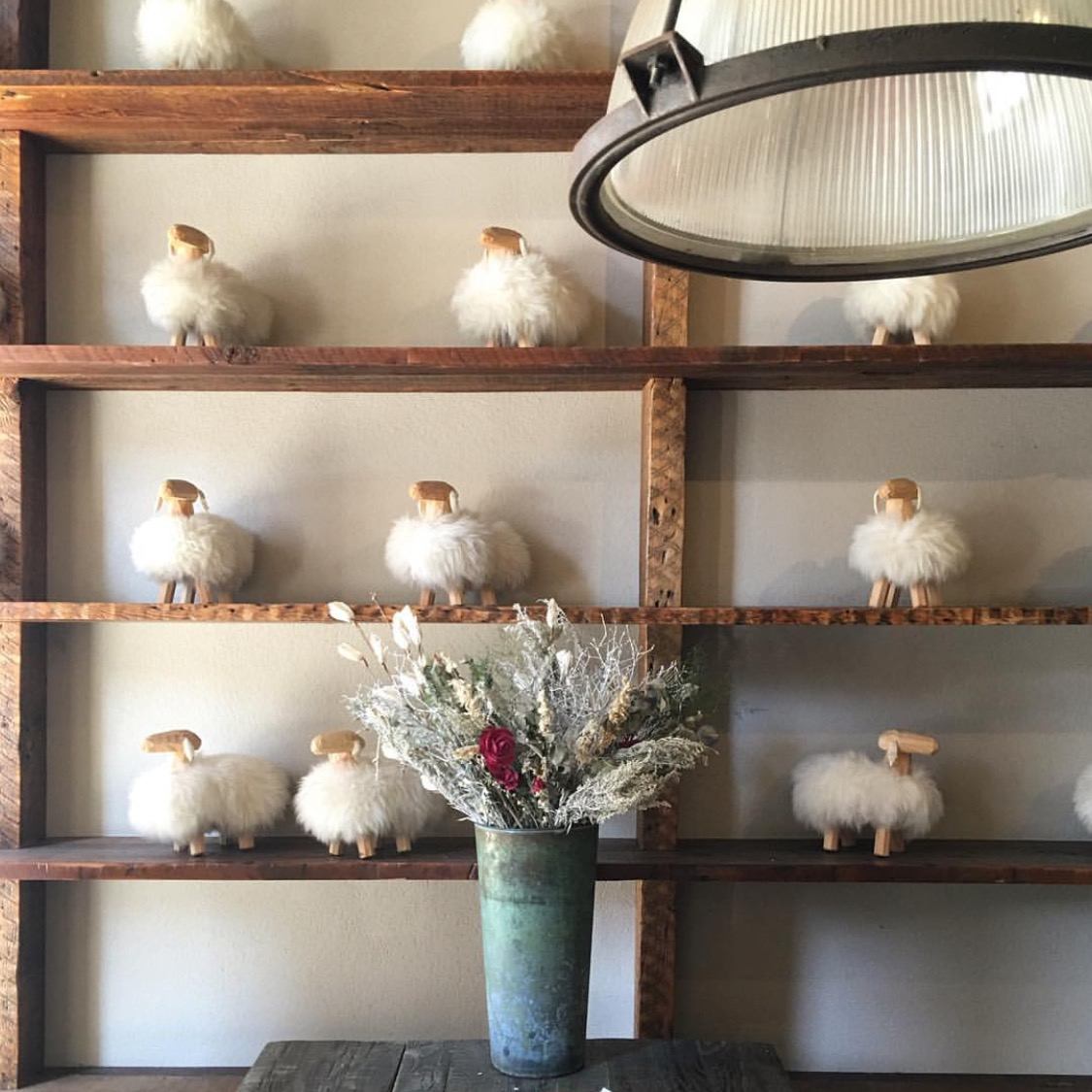 16. Hi-Collar Cafe
This Japanese kissaten has an eclectic feel to it. A long bar serves siphon-brew coffee and fluffy pancakes by day…and sake and beer by night! 214 E 10th St | East Village
17. Hungry Ghost Cafe
A brooklyn cafe dedicated to single origin coffees and cold brews. Perfect if you're looking for coffee done right while in Brooklyn. 781 Fulton St | Fort Greene, Brooklyn
18. KAFFE 1668
A Tribeca favorite, Kaffe 1668 operates airy and industrial coffee shops filled with cute sheep. I used to come everyday for an afternoon pick me up – they have pressed juices, matcha lattes delicious chocolates/ baked goods along with a healthy full lunch menu. 401 Greenwich St (I prefer this location) | Tribeca
ADVERTISEMENT
---
---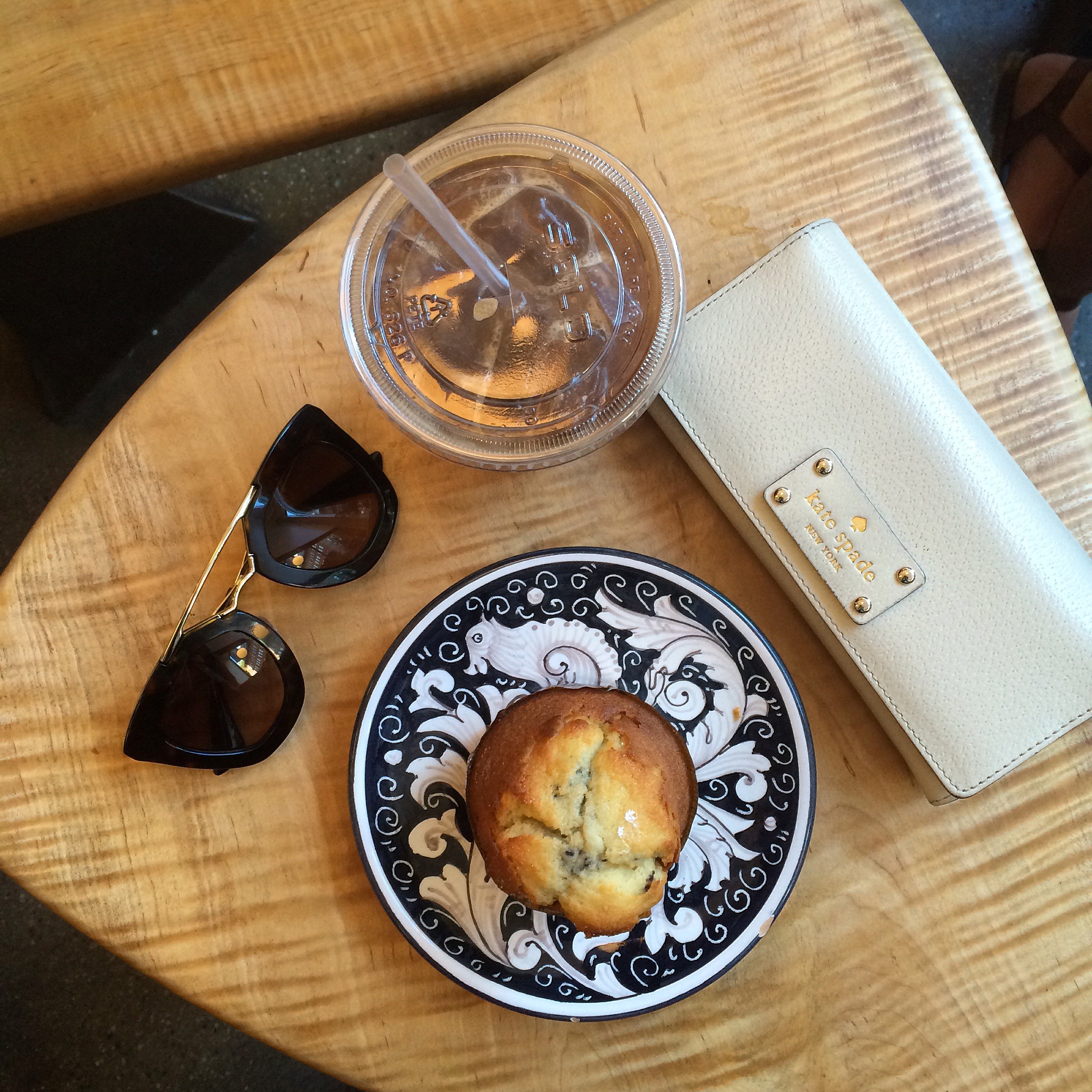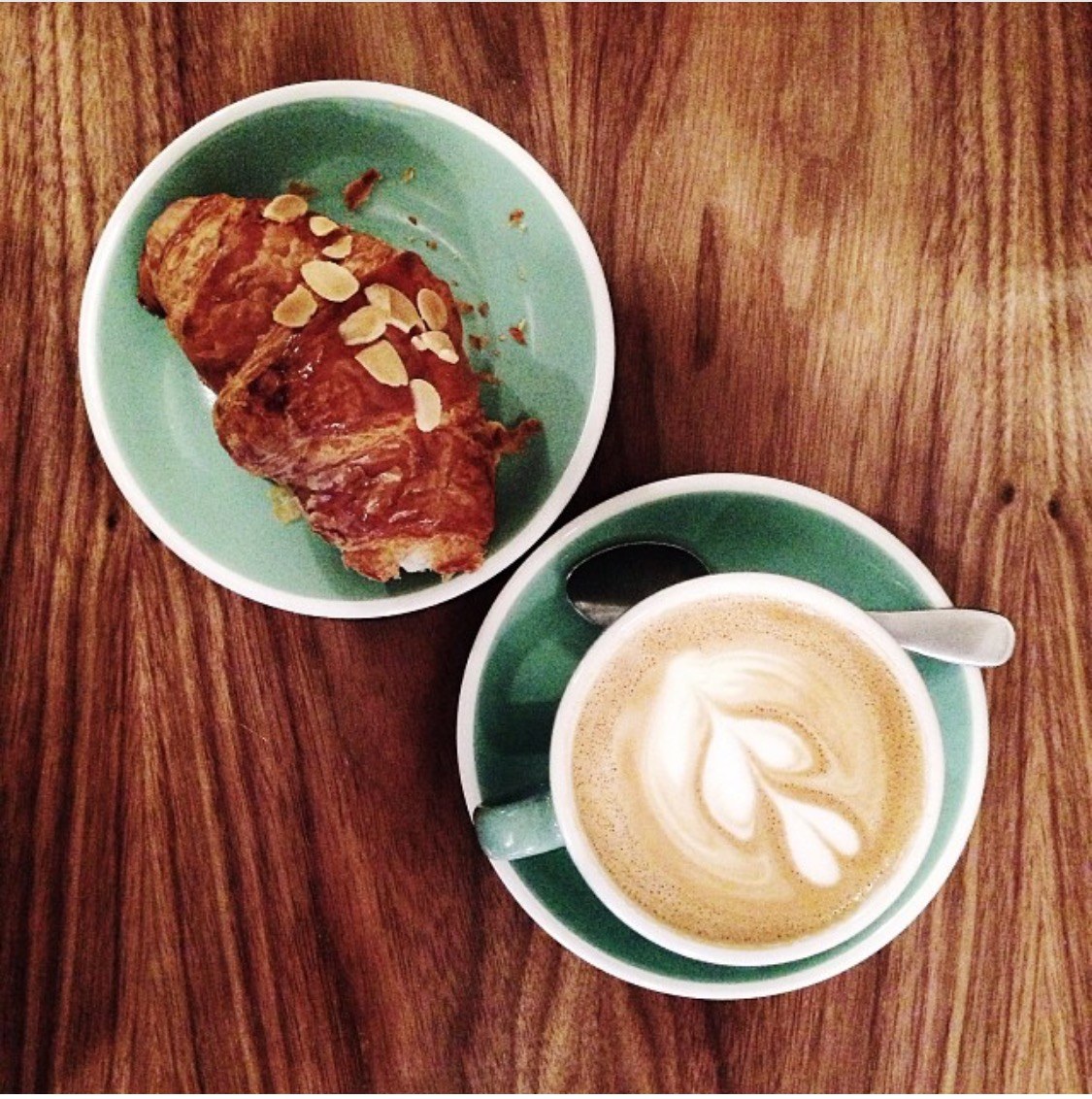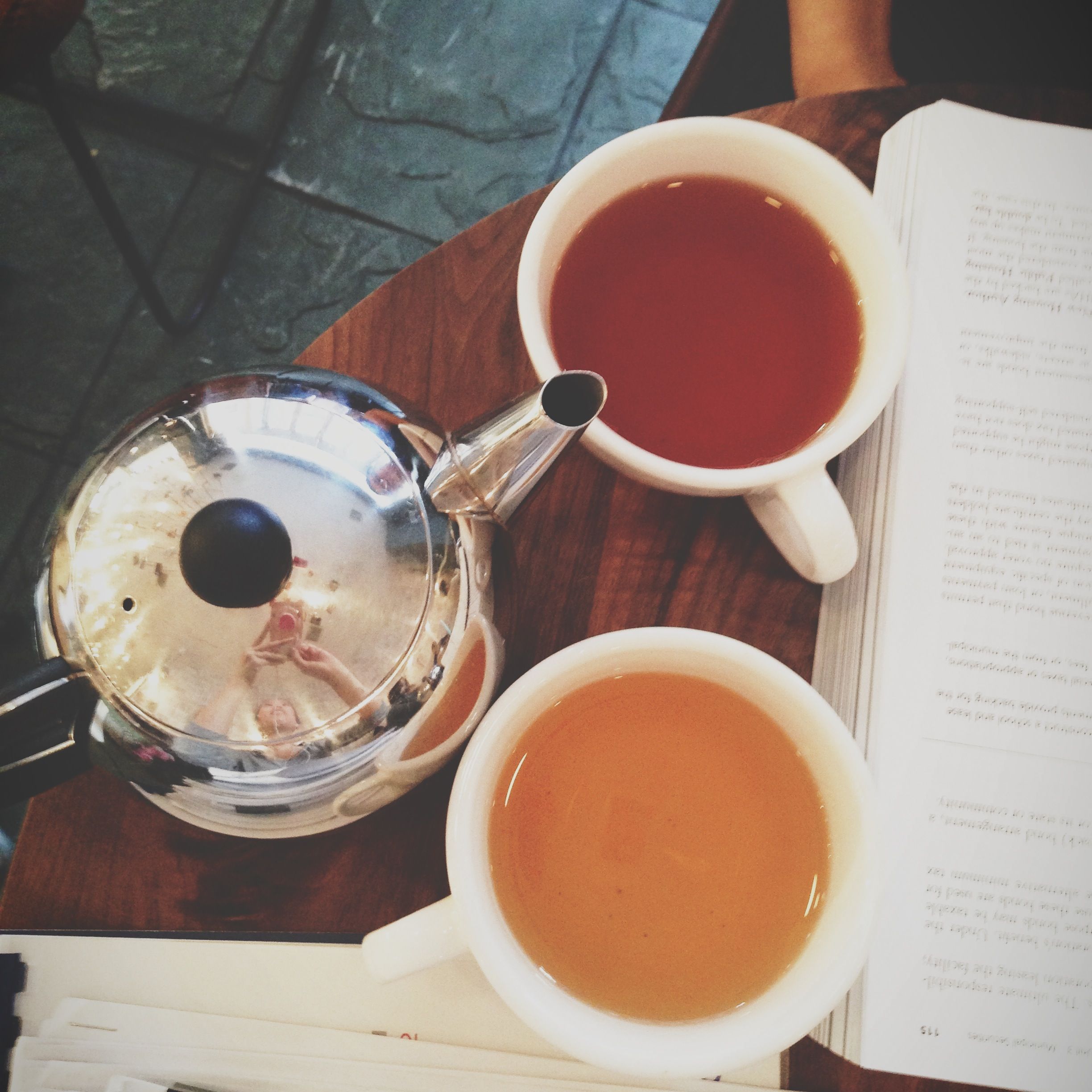 19. La Colombe Cafe
A craft coffee company all over the city. I always get a cortado and two chocolate chip cookies and people watch for a bit at the cute almond shaped tables. Multiple Locations
20. Little Collins
A cute but tiny espresso bar in Midtown East. If you can snag a seat, get the avocado on toast or an almond croissant in addition to your latte – they add pepitas, chili flakes and feta to the former! 667 Lexington Ave | Midtown East
21. McNally Jacksons
A bookstore with a side coffee shop filled to the brim with people reading. Come for a cup of coffee or a pot of tea and get some work done. I especially like to browse the cookbook section and latest magazines. 52 Prince St | SoHo
ADVERTISEMENT
---
---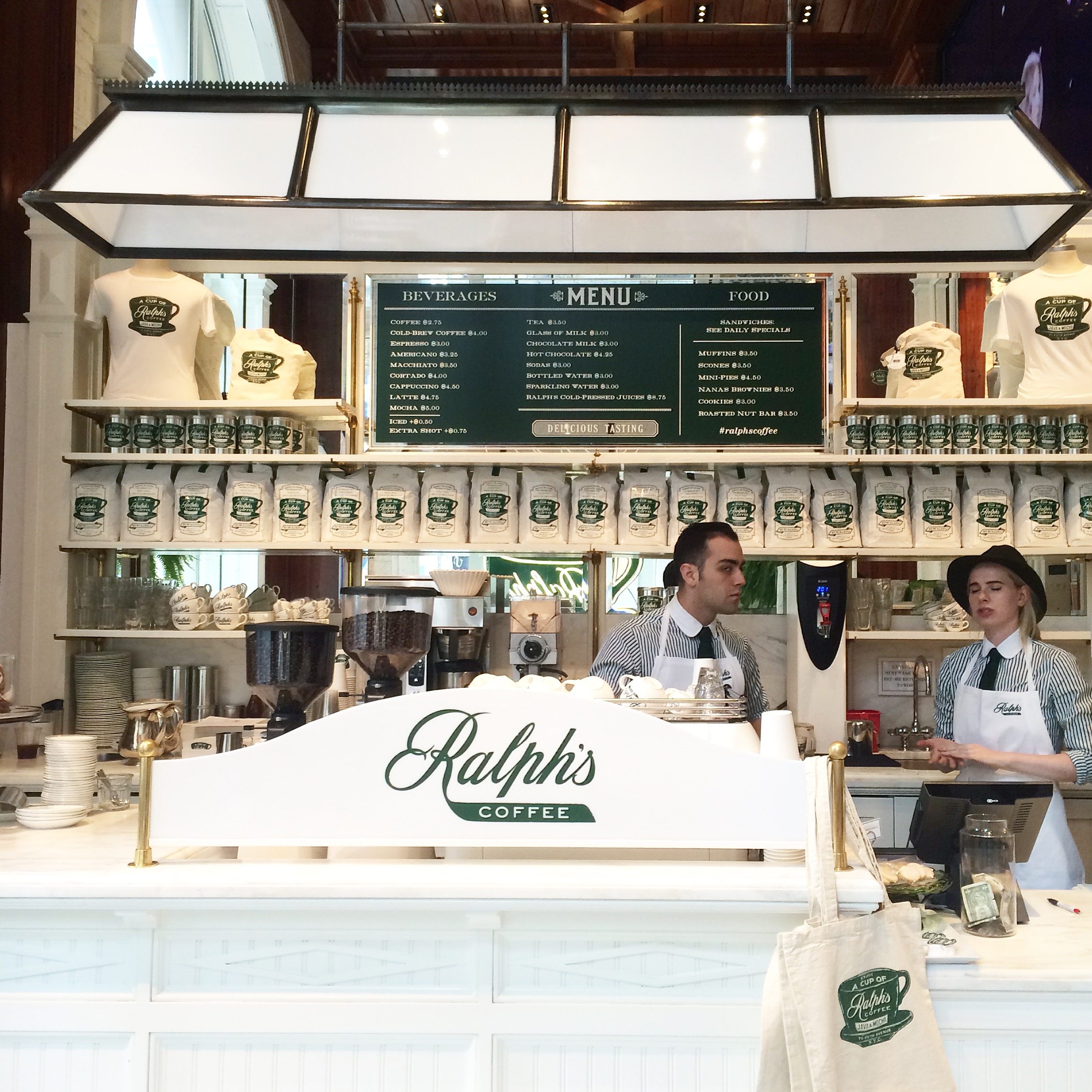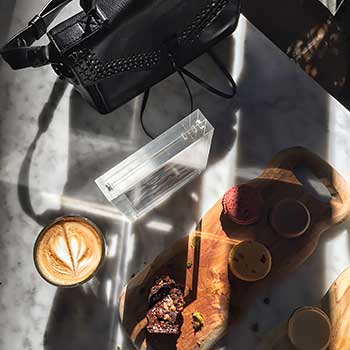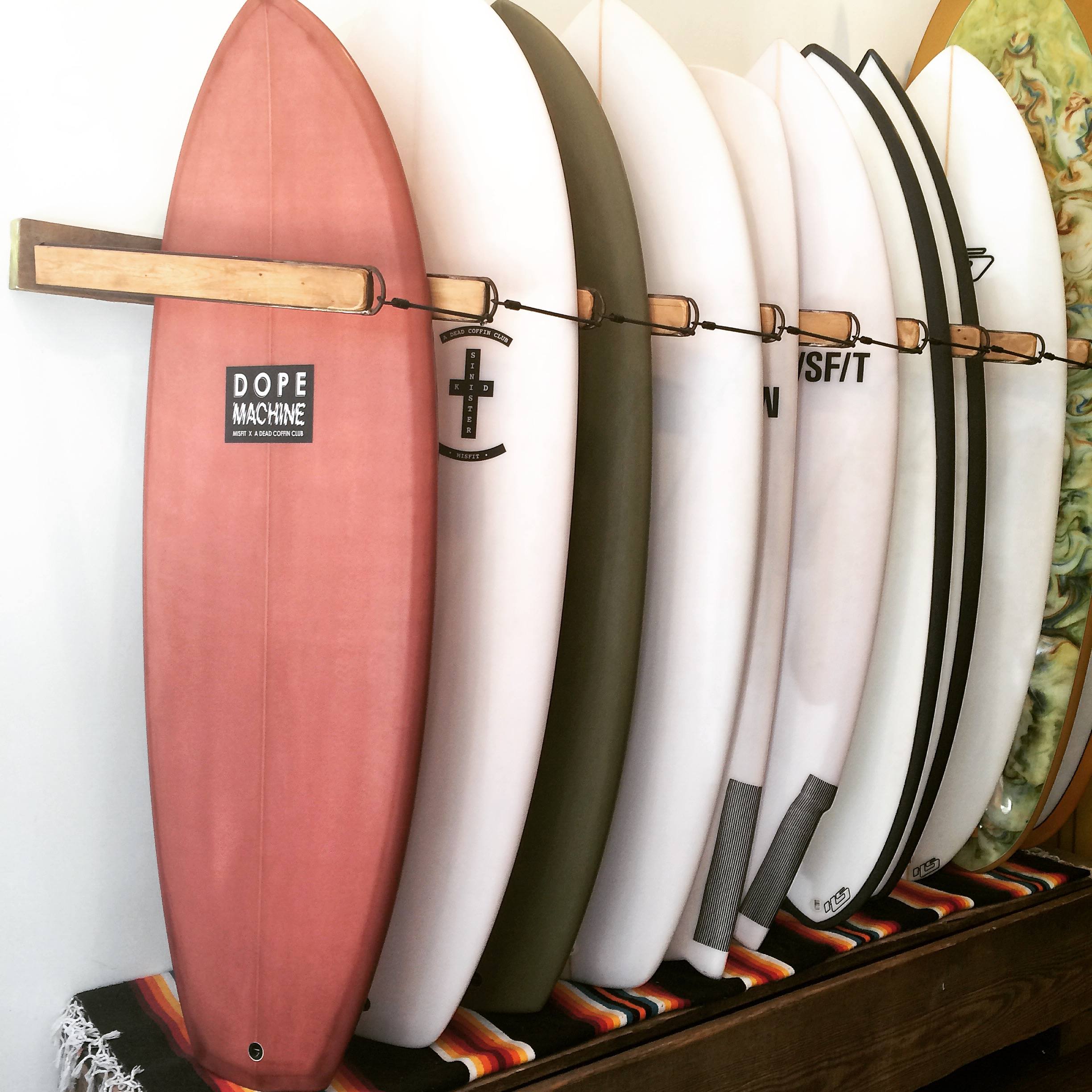 22. Ralph's Coffee
Hidden on the airy, light filled second floor of the Ralph Lauren clothing store. Come here to get a brief break from the shopping crazed hoards and have a cup of coffee while looking down over 5th ave. I love the clean white and green theme, present in the store and the cups! 711 5th Ave | Midtown
23. Ramini Espresso Bar
This cozy spot has excellent pastries in addition to great coffee. Latte varieties include green tea and lavender. 265 W 37th St | Times Square See More
24. Saturday Surf
Tucked inside this hip surf store is a small but impactful coffee bar. Get an iced mocha and then chill out in the back garden and escape the crowded SoHo streets. 31 Crosby St | SoHo
ADVERTISEMENT
---
---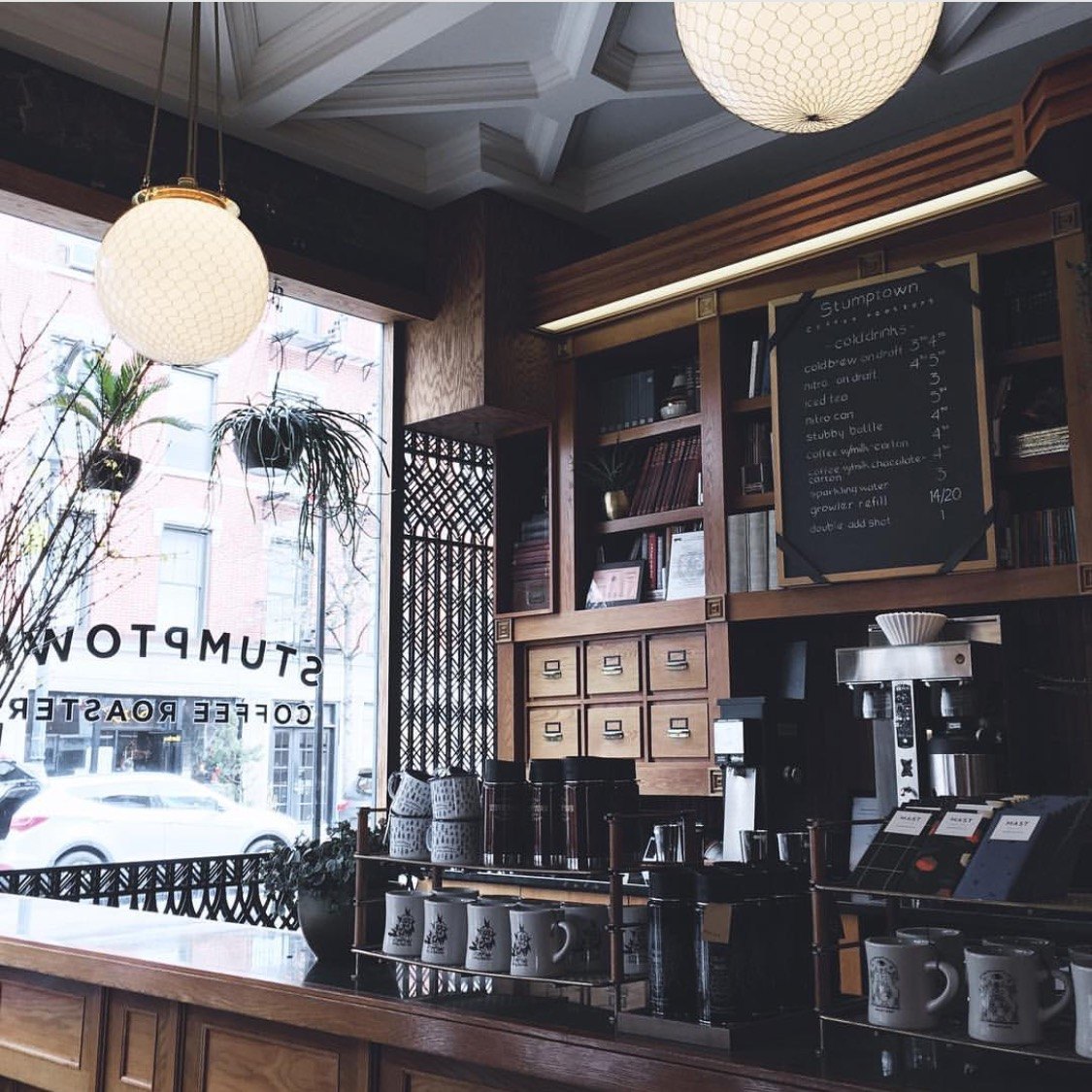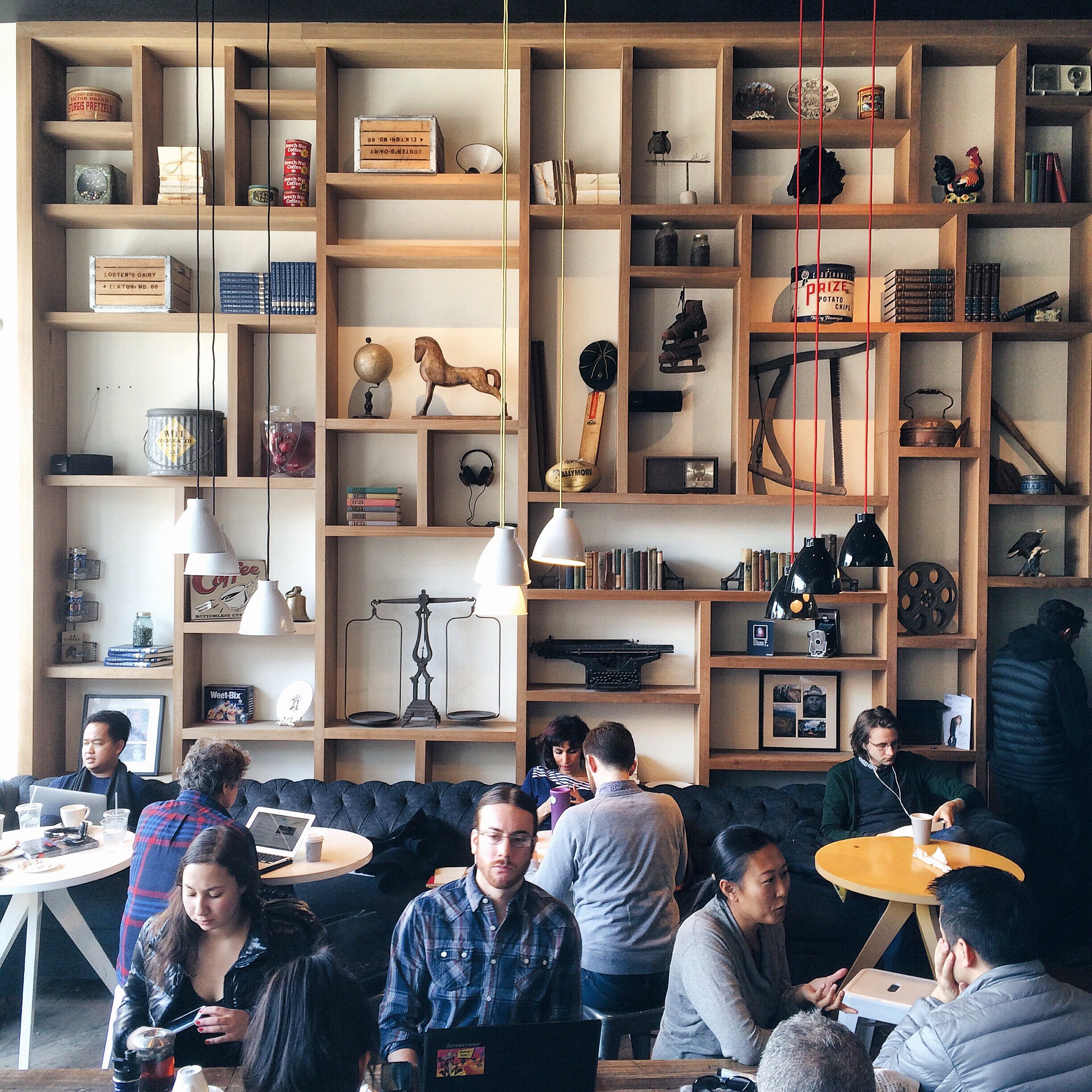 25. Stumptown Coffee Roasters
A Portland coffee roaster with a small standing room shop next to the Ace Hotel. I prefer the larger, newer store at the NW edge of Washington Square Park, which has ample seating and pastries. 30 West 8th St | Washington Sq Park (pc @lydiahudgens)
26. The Elk
A calming, indie-esque coffee shop serving a delectable brunch in the village. Try the avocado toast, market rice bowl or just a chocolate chip cookie with your espresso. 128 Charles St | West Village (pc: @forevervanny)
27. Toby's Estate
This Brooklyn based roasting company is a mecca for all things espresso. Stop by for a home brew lesson, cup tasting or to get some work done in the light filled space. 125 North 6th Street | Williamsburg, Brooklyn
ADVERTISEMENT
---
---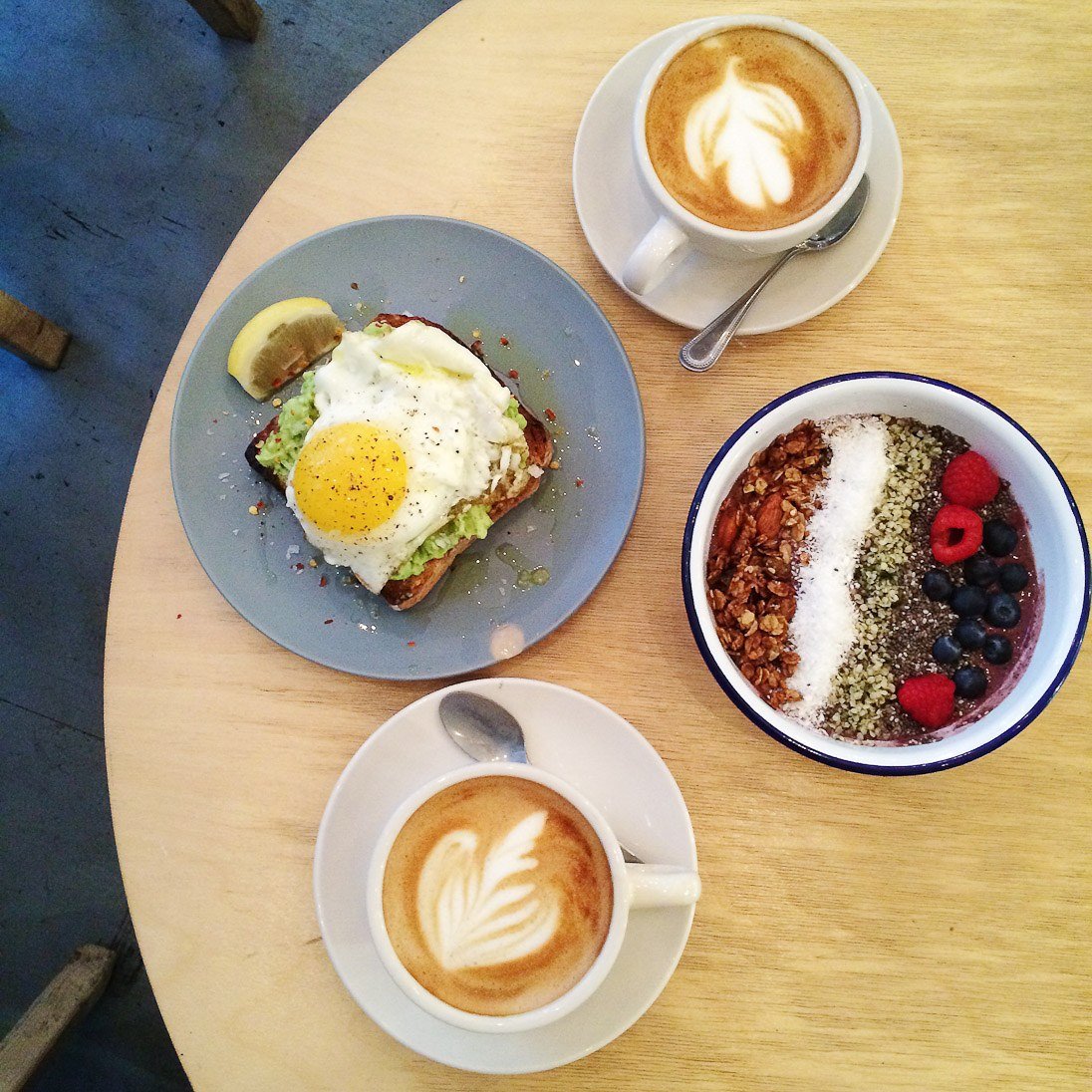 28. Two Hands Coffee
Another Aussie cafe with the usual avo smash and flat whites. Also good here: healthy smoothies and acai bowls. Take a seat and catch up with friends or grab and go to explore – this spot intersects chinatown, little italy and soho nicely. 164 Mott St | Chinatown Read More
---
And there you have it, my list of coffee in NYC that make a great shot of espresso.
Did I miss your favorite coffee shop? I'm always looking for new cafes and neighborhoods to explore, let me know in the comments below!
Visiting NYC – Travel Checklist
New York City has 3 airports: John F Kennedy (JFK), the bustling international hub; LaGuardia (LGA), the run down smaller airport near Astoria Queens; and Newark Airport (EWR) which is actually in New Jersey. You can check for flight deals here for your upcoming trip – for better rates, make sure you include all 3 airports.
Be sure to visit New York with travel insurance. Whether you get injured and need to be hospitalized, or your phone gets stolen, or a delayed flight leaves you with nothing but the clothes on your back, travel insurance will help when you need it most. Get a quote for your trip here.
Everything about the city is expensive (sorry). From food to accommodation to sights, try to save up a healthy vacation fund and then enjoy the entire visit. I do recommend booking hotels in NYC – Airbnb is illegal in the city, so only book an Airbnb for nearby New Jersey. You can check here for last minute accommodation deals.
Getting around, on the other hand, is easy! The subway system is extensive and follows a North South grid (for the most part). If you want to avoid the grime, use Uber and Lyft on your phone or hail a cab by sticking out an arm. Cabs with lights on the roofs mean they're open and available!
You Might Also Enjoy:
Planning a Trip to New York City
A Neighborhood Guide to New York
Affordable NYC Hotels Under $200 / Night
The Best NYC Furniture Stores for Every Budget
Cultural Things to Do in NYC
An Insider's Guide to New York City Museums
The Most Photogenic Locations in Central Park
Cherry Blossoms on New York's Roosevelt Island
NY Botanical Garden: Orchid Evenings
Art After Dark at the Guggenheim Museum
Boating in Central Park for Kids
Fun Activities & Events
Institute of Culinary Education Class Review (+ Promo Code)
Seasonal Things to Do in NYC
The Best Fall Activities to Try in NYC
Holiday & Christmas Things to Do
Riding New York City's Holiday Train
New York City Eats & Restaurant Reviews
Guide to the Best Coffee Shops and Acai Bowls in NYC
Asian: Cha-An, Hatushana Sushi, Mihoko's 21 Grams, Jinya Ramen
Brunch: The Wren, The Meatball Shop, Brooklyn's Smorgasburg
Dinner: The Wayfarer, L'Artusi, Racines, Tamarind, Sociale
Fine Dining: Musket Room, River Café, The Modern, Annisa, Benoit
Getaways from New York City
Follow me @Sher She Goes on