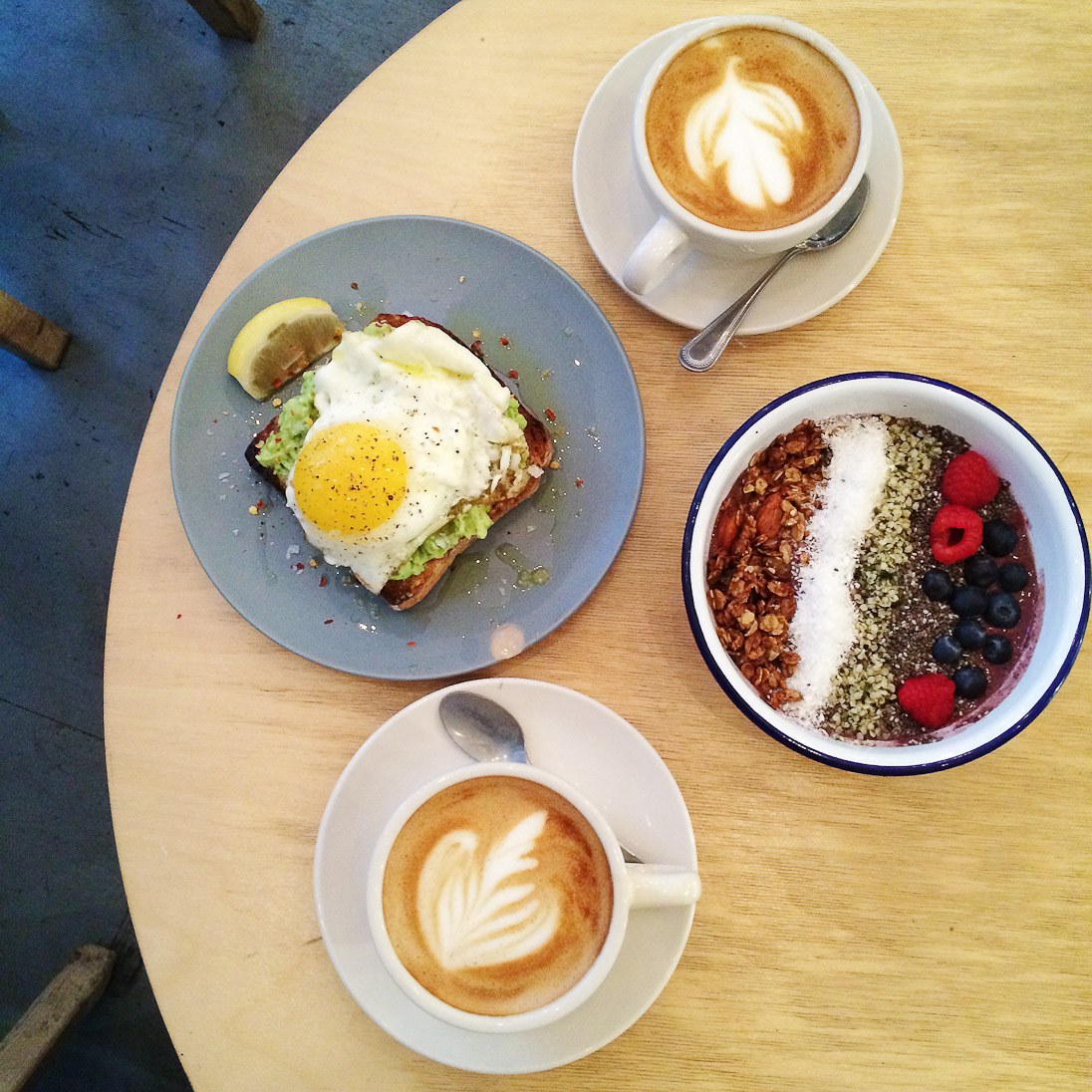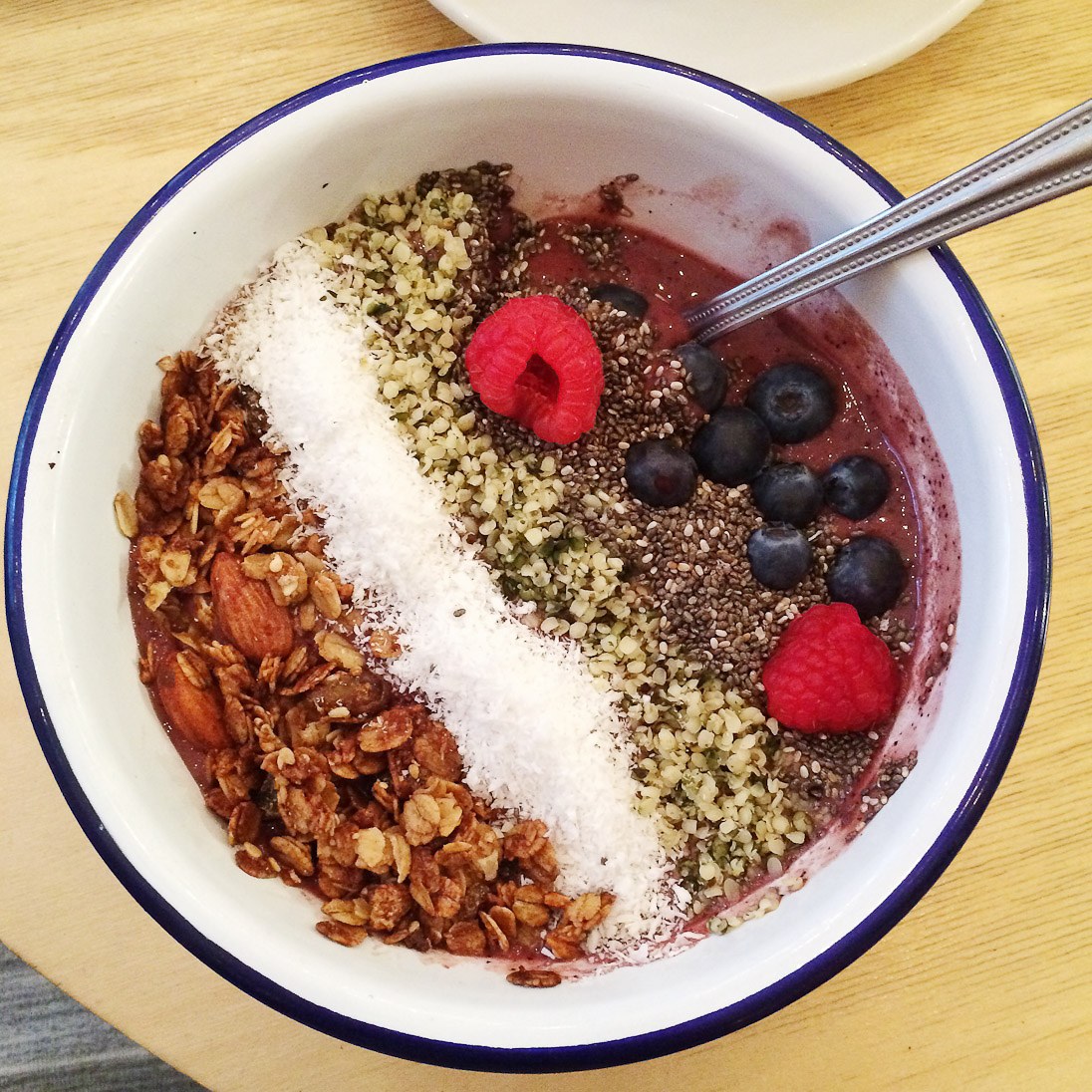 If you're a health nut with a caffeine fix, check out this welcoming airy Aussie cafe in between Soho and Chinatown.
Two Hands
has more-than-your-average-cafe seating capacity and friendly Aussie baristas. I usually stop by after a workout at the
Equinox in Soho
if I need a healthy snack – their avocado smashes are fresh and filling and the acai bowls are cooling and topped with all sorts of crunchy nuts. (although my all time favorite
healthy coffee spot remains Bluestone Lane
). Both Two Hands and Bluestone are Aussie-owned – weirdly enough they seem to be dominating the
NYC coffee shop market
lately!