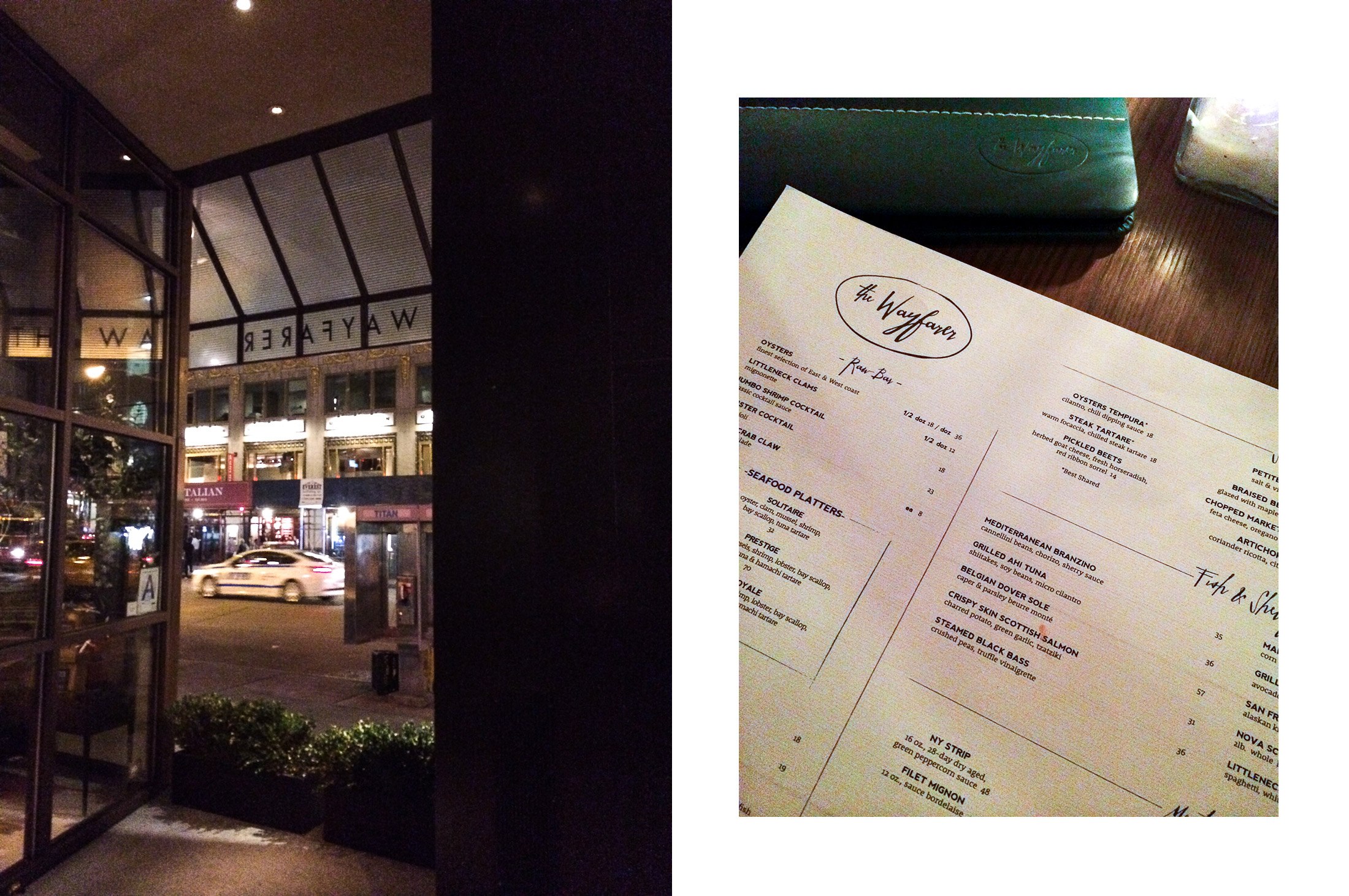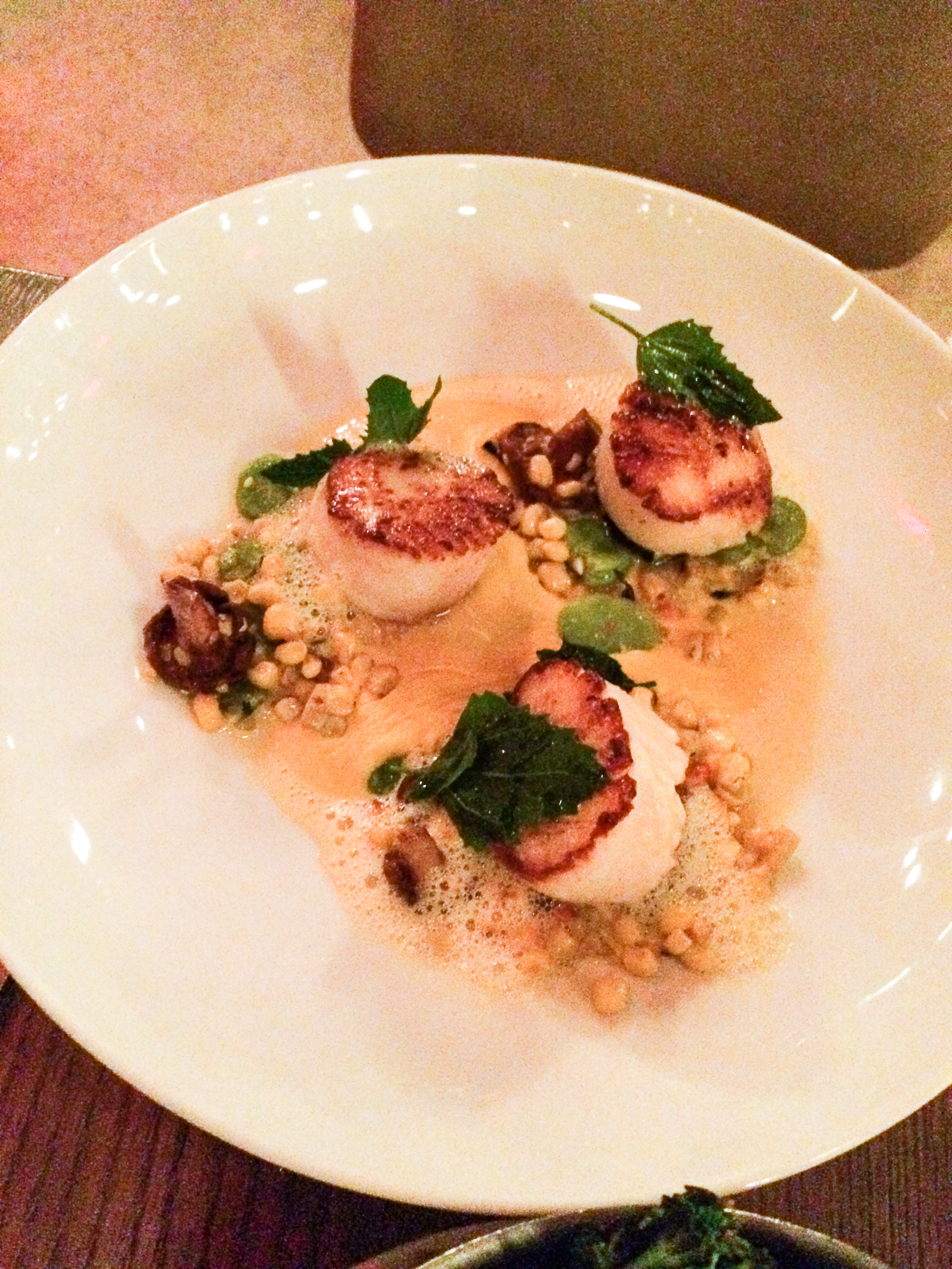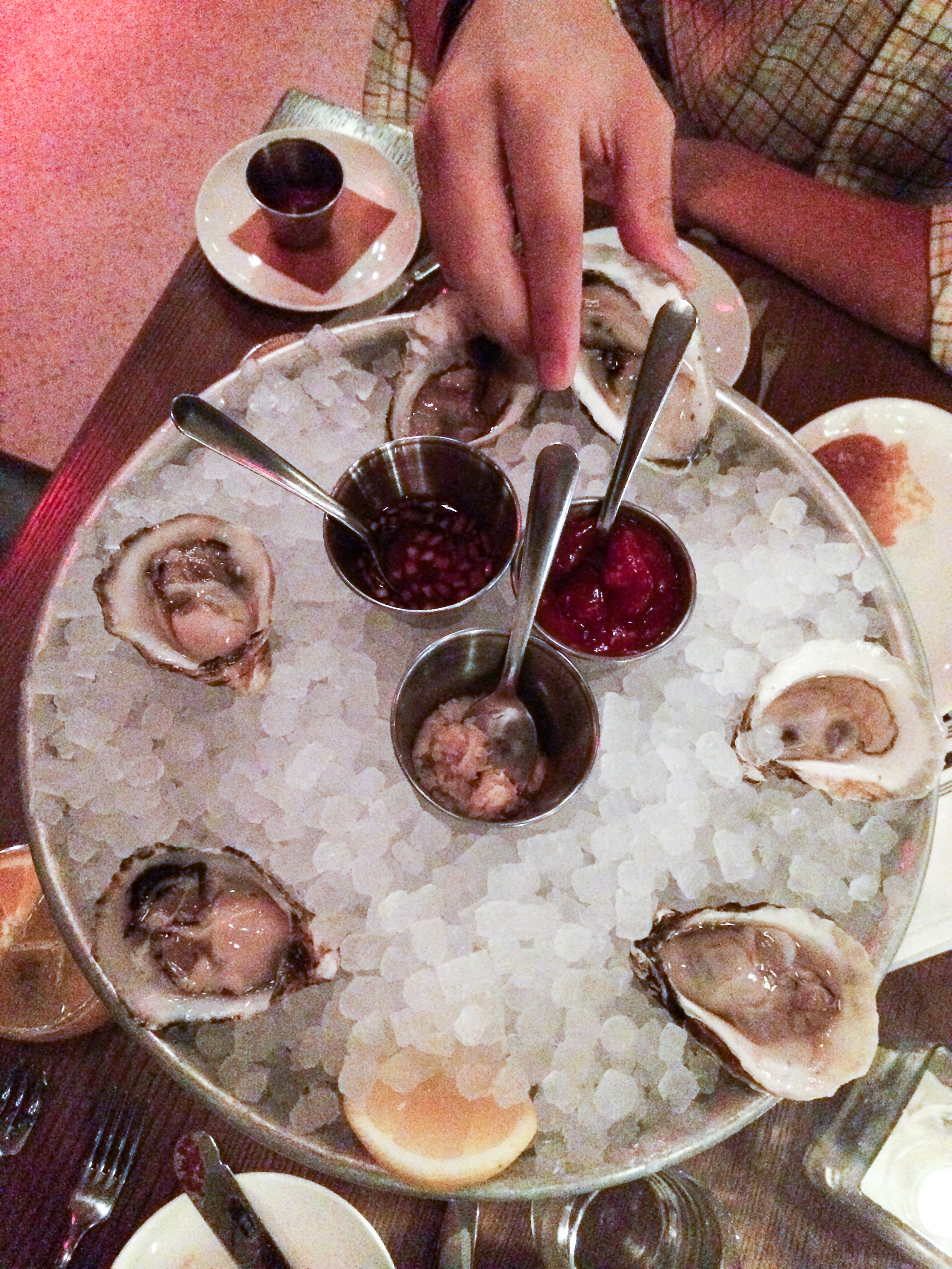 We sat down to a delicious seafood meal at the Wayfarer one friday night. The restaurant is in midtown just south of central park, and has a magnificent bar and quite a lot of seating. I imagine the place is filled with business lunches during the day, but on a friday evening was quite quiet and pleasant.
We ordered a sampling of oysters to start and I chowed down on their delicious sea salt bread. We also got a number of cocktails to try, all of which were delicious. For my main I had the branzino, which came on a bed of cannellini beans and chorizo. My only complaint is there wasn't more! The scallops were amazing as well, and arrived on a sea of celery root puree (yum!) and a tangy lemon vinaigrette. Definitely hop over to the Wayfarer if you're a fellow seafood lover.
All iphone pics above.