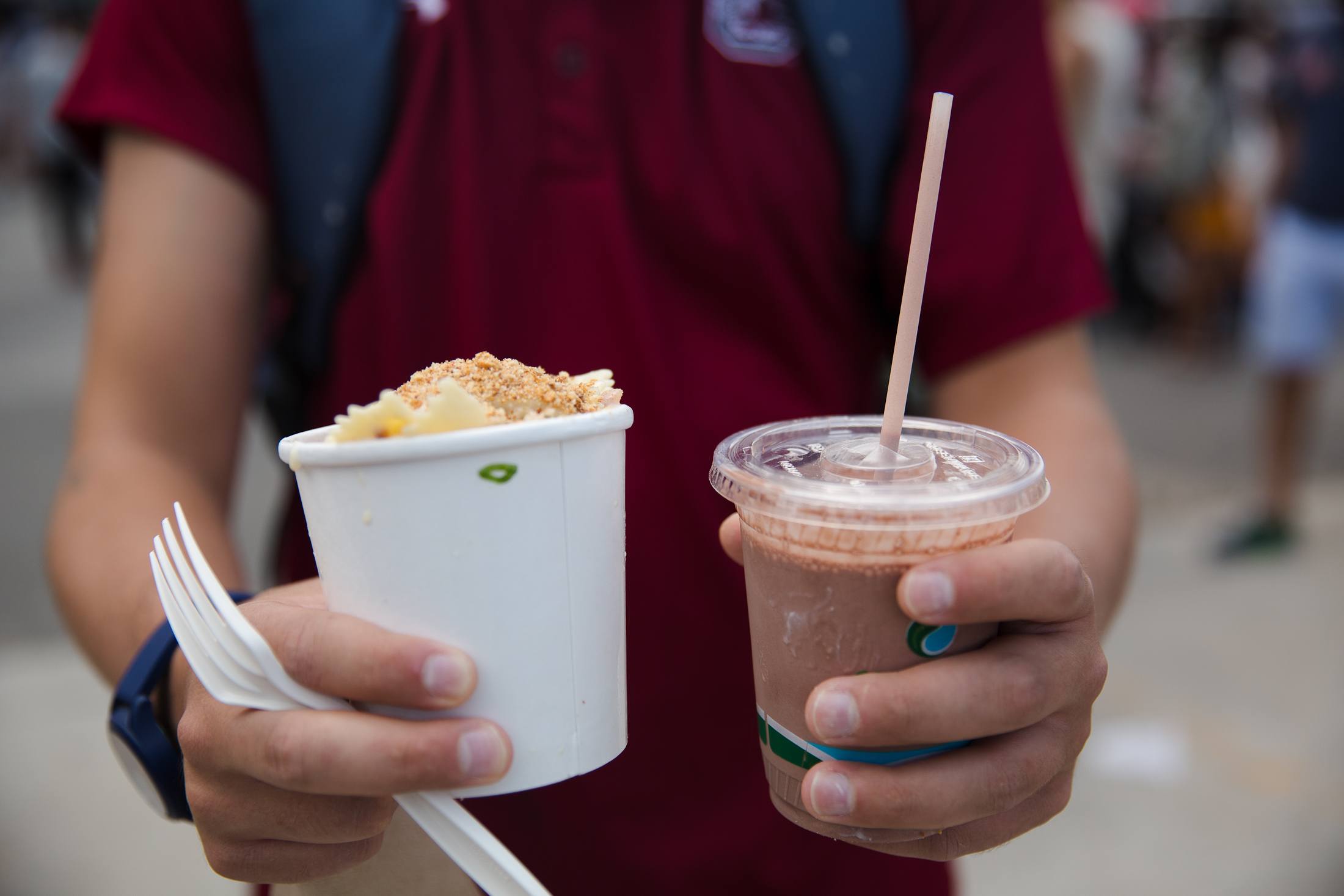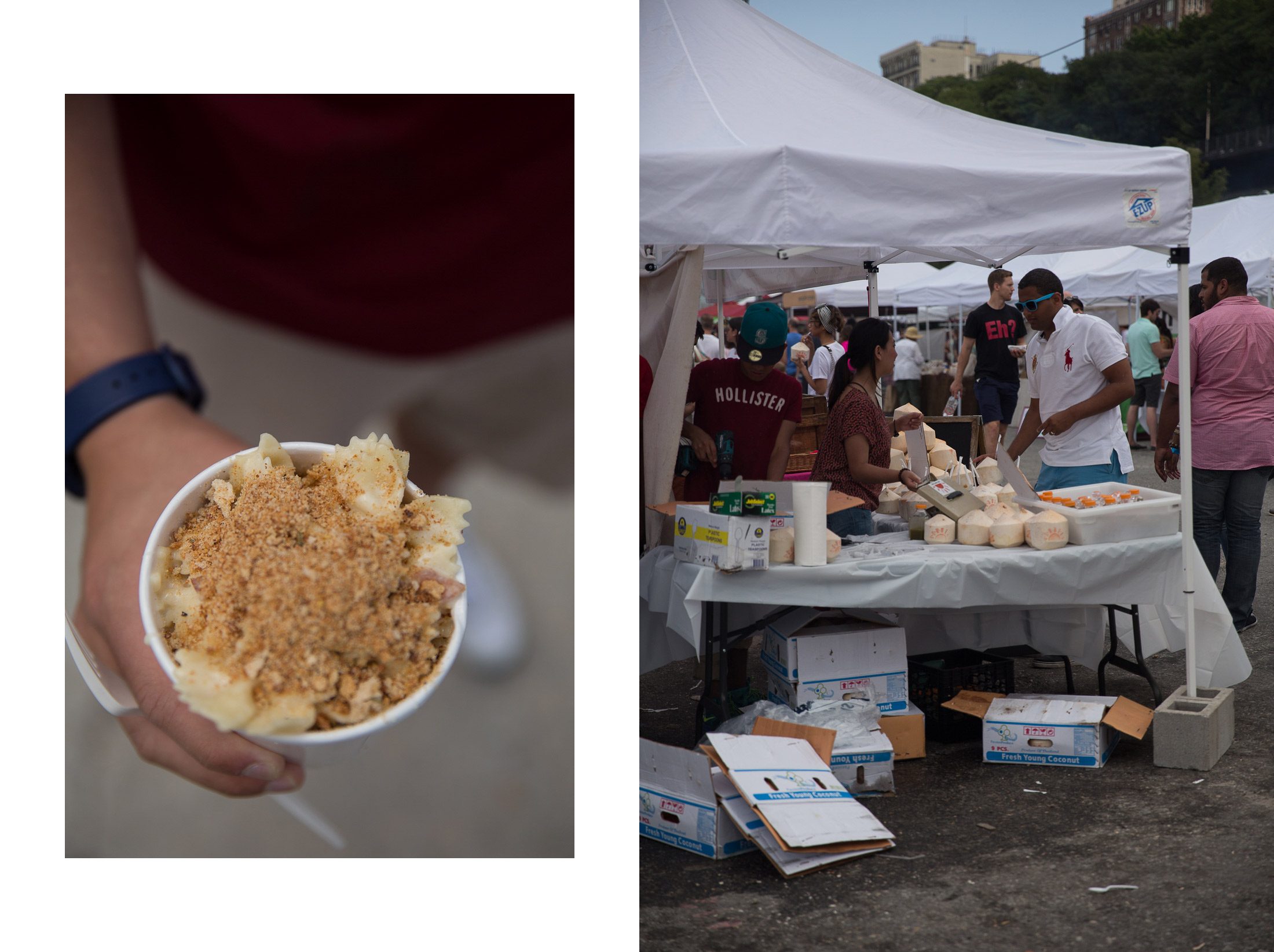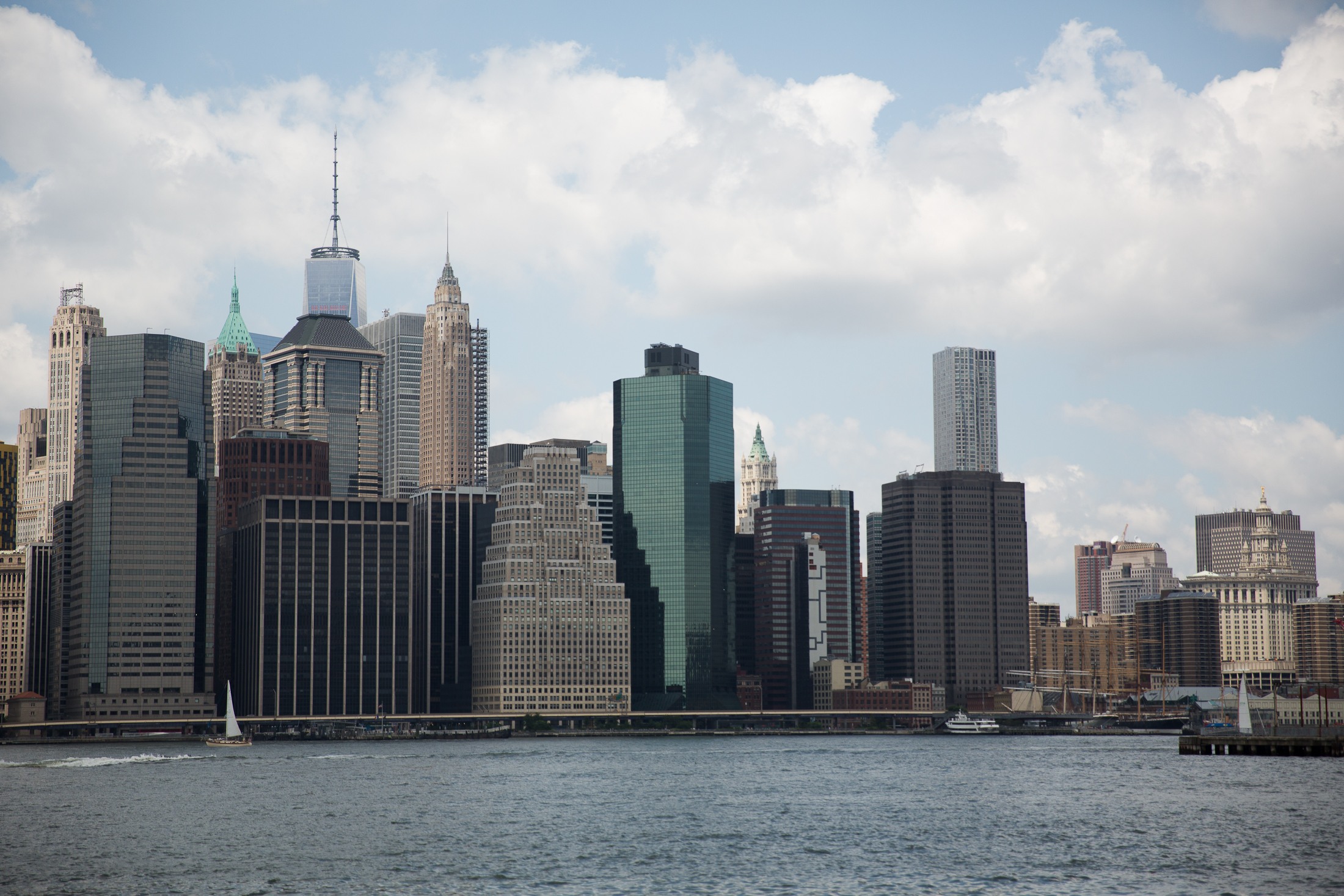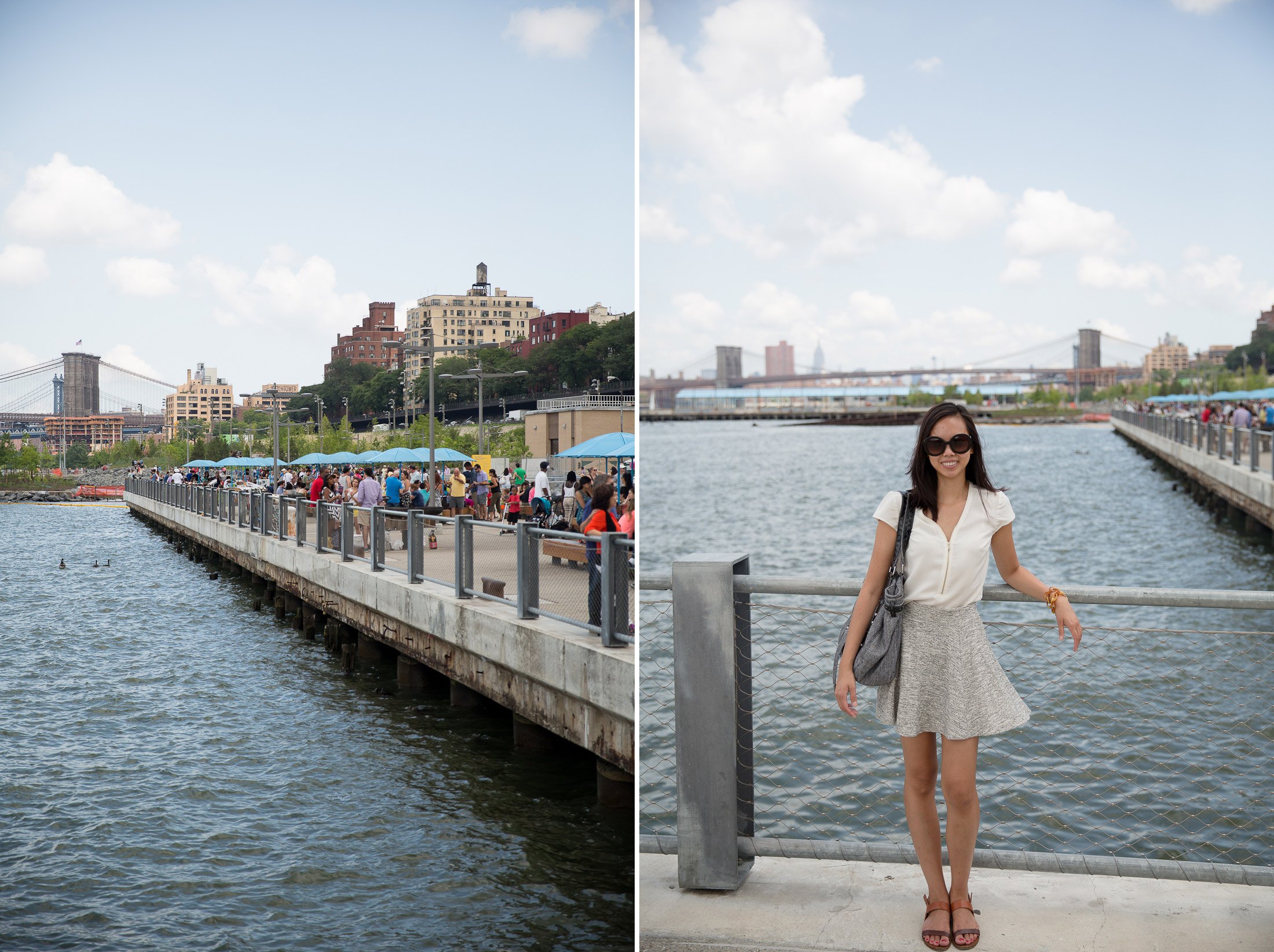 Some photos from a quick trip to the Sunday Smorgasburg market. If you're new to NYC, Smorgas is a weekend only flea and food market hosted in Brooklyn. On Saturdays, head to hipster zen Williamsburg, on Sundays go to Pier 5 near the Brooklyn Bridge.
The vendor list is extensive, featuring everything from lobster rolls to ice pops, coconut stands to Peruvian cuisine. Make sure you bring cash! We tried out Macbar and got a hearty bowl of bacon mac as well as the most AMAZING dark chocolate smoothie. It's slightly bittersweet, supremely chocolate-y and thick chunky. After that overload of richness, we were about stuffed for the day.
I think the entire weekend is typically packed, but if you haven't, try out the new location near Brooklyn Bridge Park on Sundays. I was quite surprised by how quaint and residential the area is – I'm far from a Brooklyn expert but it was roughly in between Brooklyn Heights, Cobble Hill and Carroll Gardens. If you take the train, the path to the market is a straight path along a sloped sidewalks lined with peaceful trees and beautiful brownstone apartments.