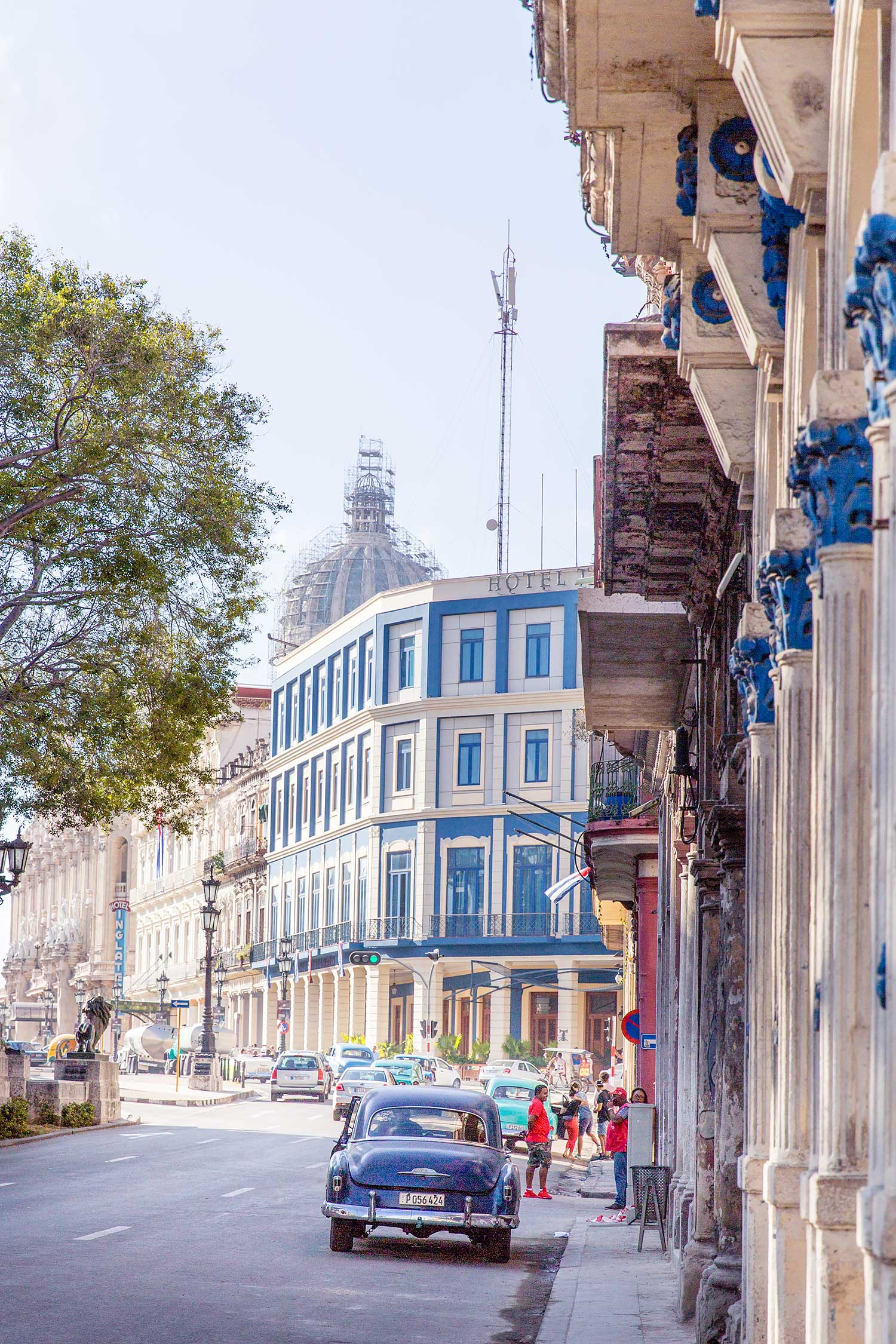 Where to Stay in Havana
I visited Cuba for one full week, exploring Santiago, Cienfugos and Havana.
The first two are small towns, Santiago being notable for it's many historic battles. I'm not a history buff and while the ocean side fort was beautiful, I felt that the town is not necessarily essential for first time visitors to Cuba.
Meanwhile, Cienfuegos is often pictures on postcards – it has a beautiful main monument styled in the classical French style of architecture but by and large the town is very small and also (in my humble opinion) worth just an afternoon visit.
Of the three, I loved Havana the most.
Or pin this article to save it for later ⇟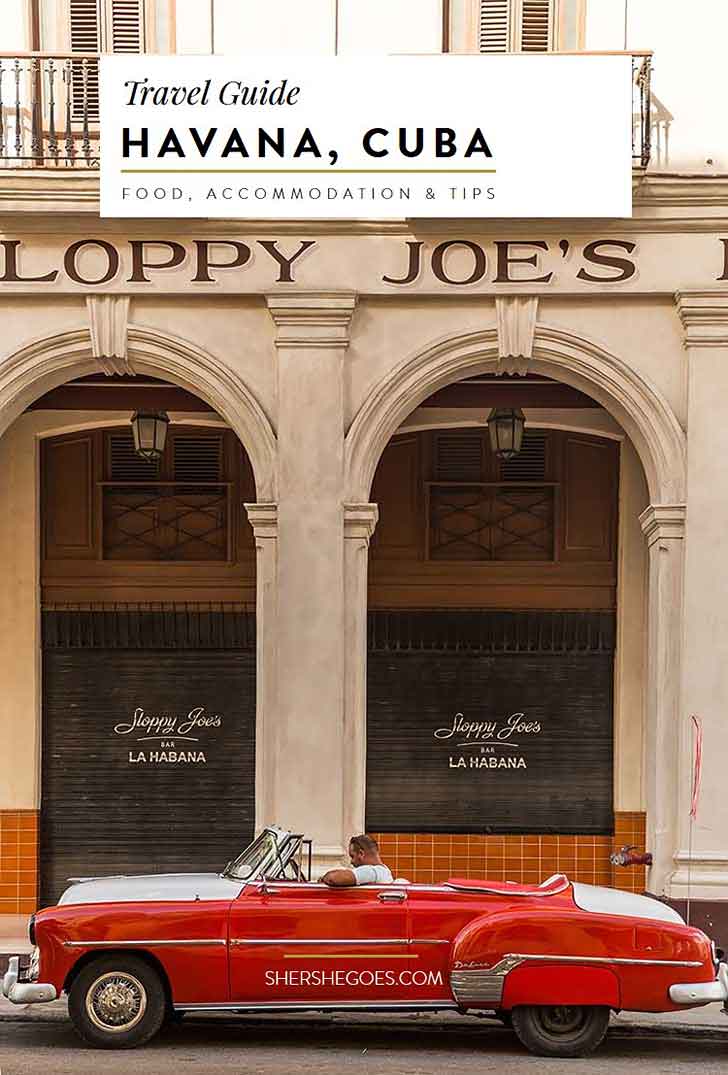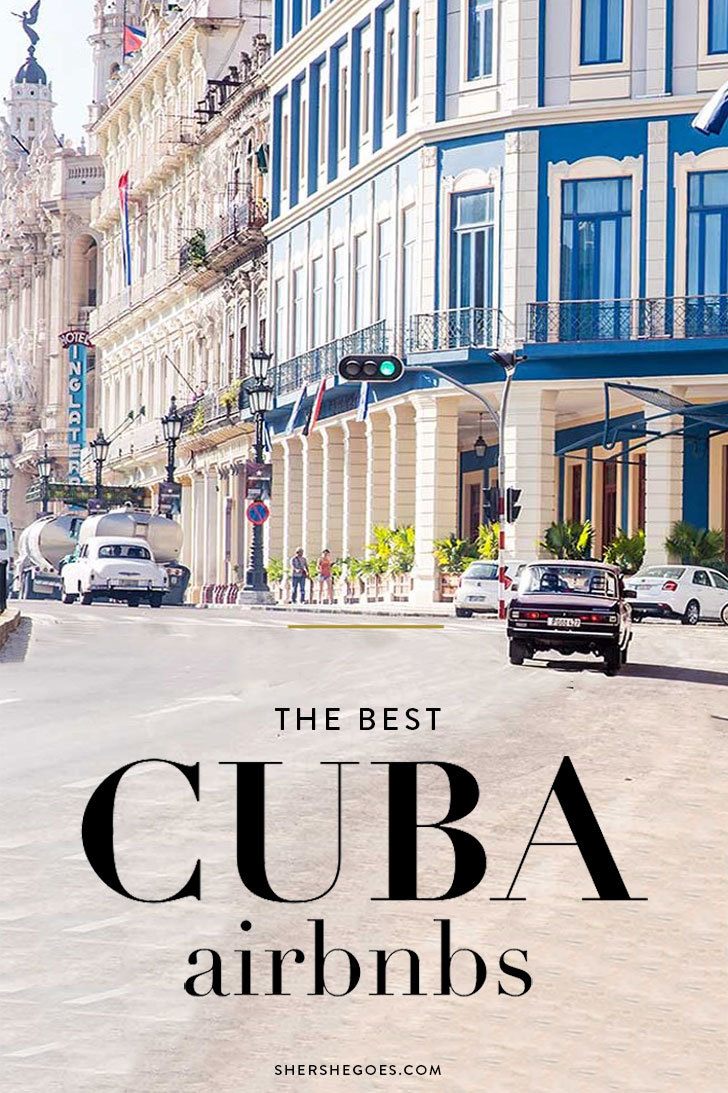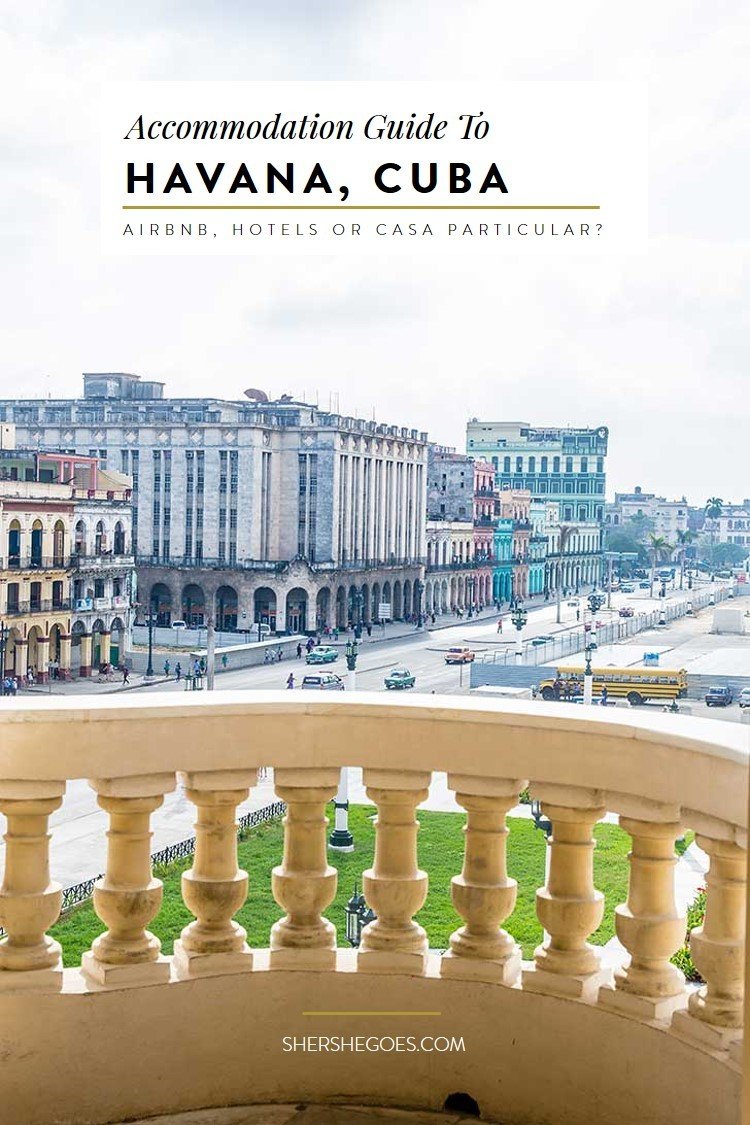 ---
---
Havana, Cuba
Havana, even in its disrepair, was stunning and absolutely unique – especially compared to many other Caribbean cities.
I jokingly refer to 2016 as my Caribbean year of adventure since I by chance have happened to visit over 5 countries in this idyllic Atlantic paradise (Grenada, Mexico – Chichen Itza, Riviera Nayarit, Tulum, Cancun, the Dominican Republic, Jamaica and now Cuba) and was really looking for something different.
Havana is just that.
The combination of politically charged history, vibrant Cuban culture and magnificent colonial European architecture really made this city stand out to me. I think many people will want to visit Cuba and infrastructure on the ground is rapidly progressing to accommodate this demand.
Here are some suggestions for where to stay in Havana!
Read more:
How Americans Can Travel to Cuba
---
---
Types of Accommodation in Havana
Travelers to Cuba have three main options for lodging:
Hotels: large and historic, these are government run
Airbnb: rooms or small apartments both available, but conditions vary
Casa Particulars: locally run and available all over town once you arrive!
Best Havana Hotels and Airbnbs – Summary Comparison Chart
Here are some of the best options for Havana hotels and airbnb rooms. I'll touch more on finding casa particulars in the section after!
Keep reading for more info on each option and why we recommend them.
Read more:
20 of the Best Things to Do in Cuba!
---
---
The Best Hotels in Havana
Hotels in Havana are meant to be much nicer than the average Cuban home. But, power cuts and intermittent hot water are pretty common through the island. Just keep that in mind and moderate your expectations, and you'll love these hotels!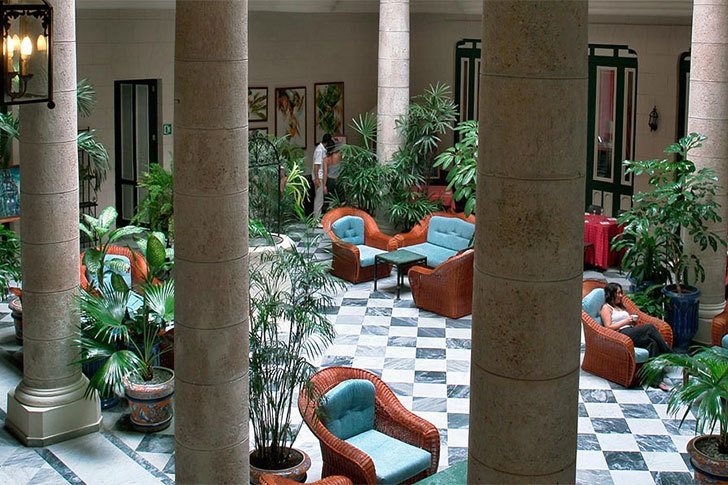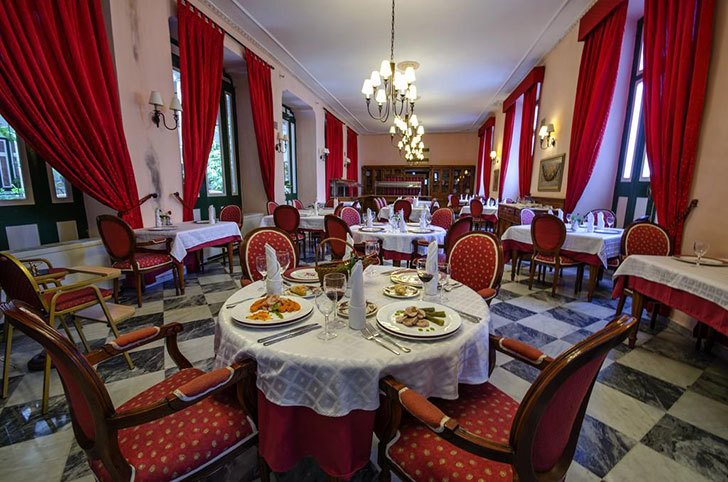 Hotel Florida
If I were to revisit Havana, Hotel Florida is where I would stay – it features a gorgeous Spanish courtyard style architecture with beautiful columns and checkerboard floors.
Hotel Florida is conveniently located in Old Havana near Calle Obispo which is pedestrian only making it perfectly safe for those wanting to experience Havana's vibrant nightlife.
Check rates: Hotels.com
Read reviews: TripAdvisor
---
---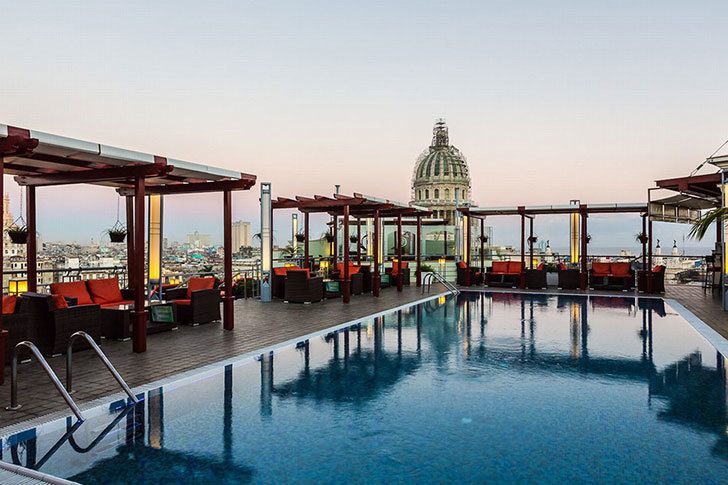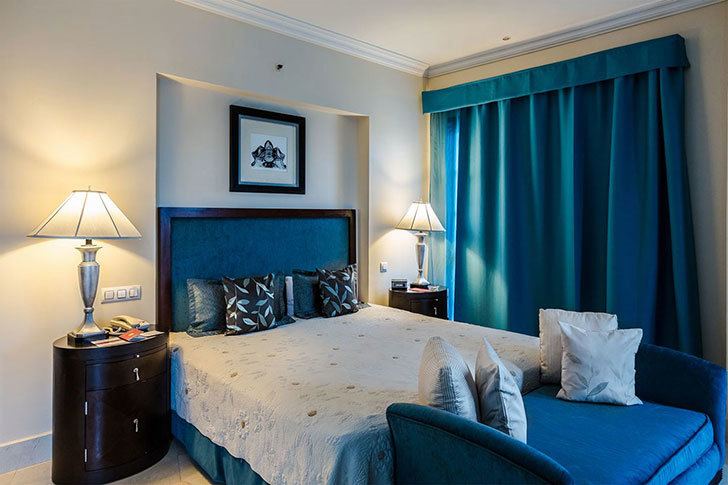 Hotel Saratoga
Stay here to live large like Beycone, Katy Perry and Madonna. This hip baroque style hotel is conveniently located in Old Havana and features multiple bars and restaurants.
Sunbathers will love its proximity to the beach and Instagrammers will love the incredibly insta-worthy rooftop pool, which has gorgeous views of the capital building. Just don't be shocked at the price!
Check rates: Hotels.com, Booking.com
---
---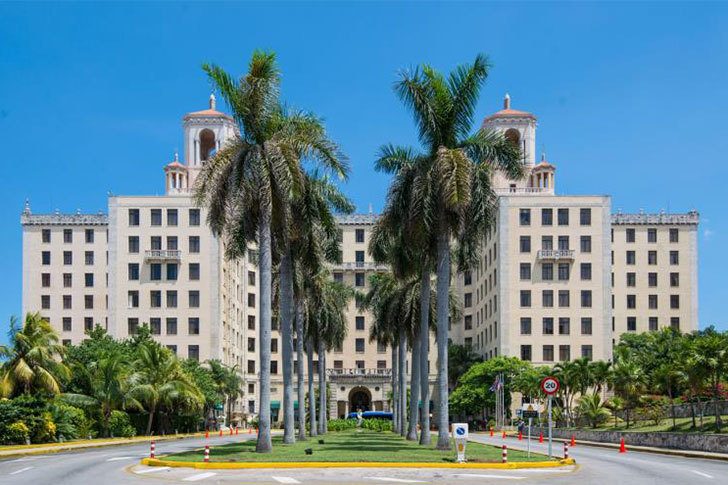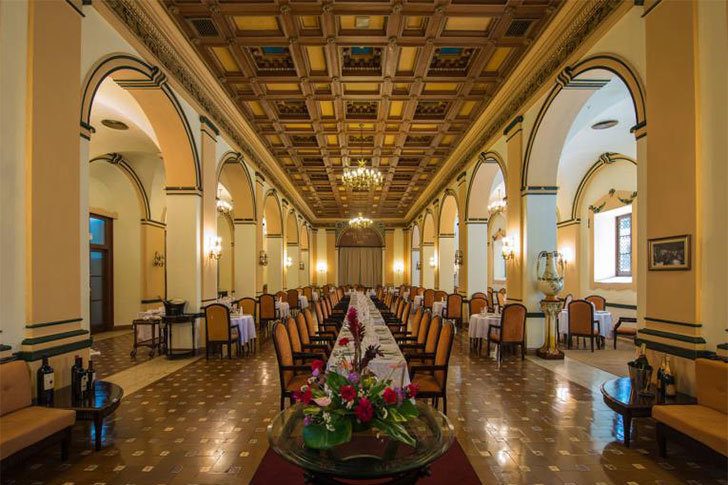 Hotel Nacional de Cuba
This is the historic, #1 hotel in Havana that has seen iconic legends like Winston Churchill, Ava Gardner, Frank Sinatra, Ernest Hemingway and more grace its rooms. Old world glamour is evident everywhere in its art-deco interiors, just slightly worn through the passages of time.
To truly revisit Havana in its pre-embargo heyday, you'll want to stay at the Hotel Nacional.
Check rates: Hotels.com, Booking.com
Read reviews: TripAdvisor
---
---
Best Airbnbs in Havana
Both guest rooms and entire homes are available for rent in Havana via Airbnb. Some of these are real gems – you can encounter friendly locals who have great personal stories to share and local tips to make the most of your vacation. But, scams are also unfortunately common for unsuspecting travelers. Try to thoroughly read any reviews before booking and stay smart!
Also, keep in mind that air conditioning is almost non existent for airbnbs. Sometimes, even toilet seats are scarce!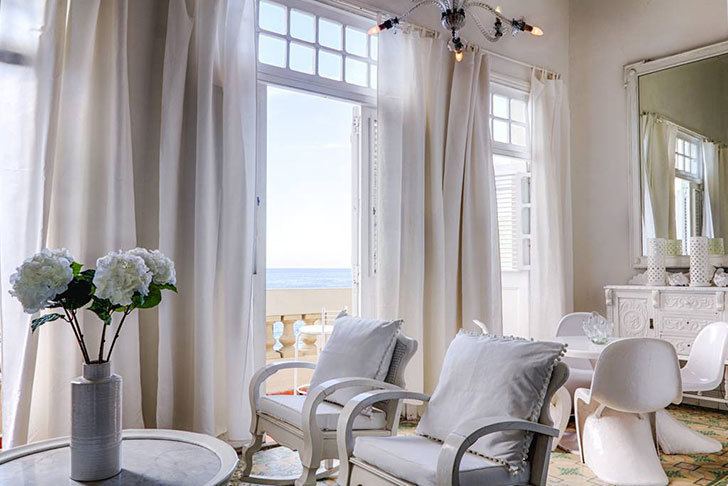 B&B by the Sea
Located in the most ancient part of the Malecon, near the sea, this is one of the most popular listings on AirBnB. The bedroom has its own bath and 2 single beds in an apartment beautifully decorated in all white.
It's only a 15 minute walk from Havana's Old Town as well as El Vedado district, which has great nightlife, restaurants and bars. This airbnb is great for friends or couples traveling to Cuba!
Check rates: Airbnb
---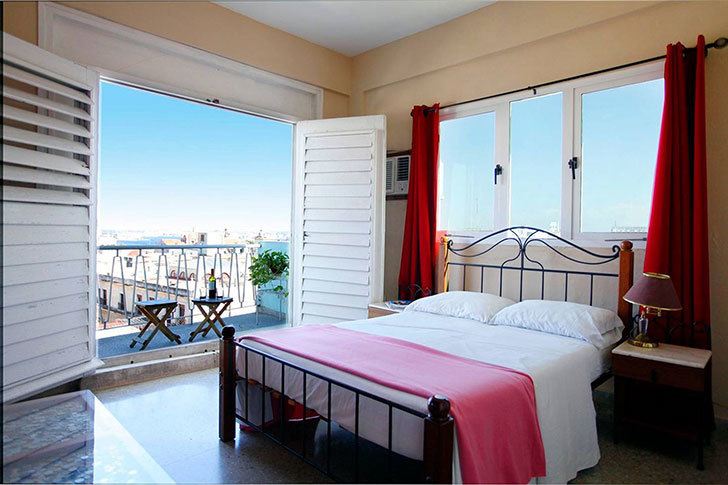 Casa en la Habana
This spacious apartment is perfect for families or group travelers. With 2 bedrooms fitting 4 guests, all the rooms have natural light and beautiful panoramic views of Cuba.
Best of all? The Location! This airbnb apartment is located right in the center of Old Havana, perfect for sightseeing and there's even a terrace to enjoy your breakfast!
Check rates: Airbnb
---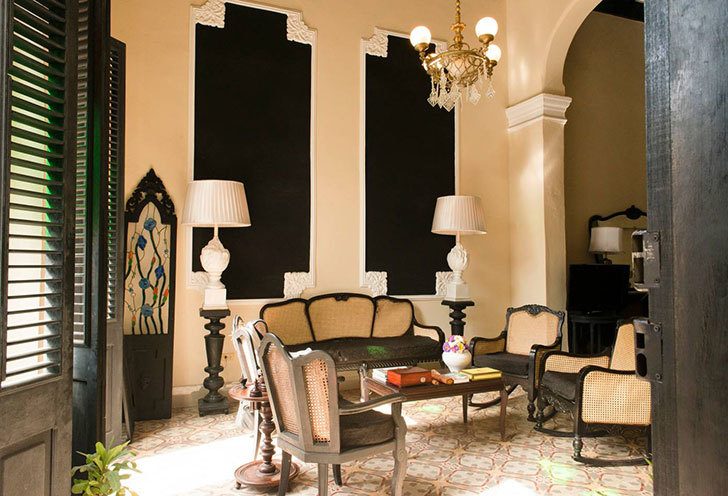 Casa Colonial
If you're looking for charm, this airbnb is for you.
The private room comfortable hosts 2 people in a great local neighborhood of Havana – within walking distance to Habana Vieja. The rooftop is not only beautiful but a great place to unwind with a mojito at the end of a busy day! The hosts themselves are lovely and hospitable and guest meals are quite tasty.
Best of all? There's even wifi and air conditioning!
Check rates: Airbnb
---
---
Casa Particulars in Havana
The final option is to show up and ask around to locals for a casa particular. Cubans typically have a wide network of friends and family and if one family is booked up, they'll help refer you to someone with availability.
By and large, most local rooms are of similar quality and rates are roughly 10 to 30 CUC per room, with a little more for homemade breakfast in the morning. Don't expect too much regarding breakfast. Curious about Cuban wages and the dual currency system? Read this post for more info about daily life in Cuba.
Read more:
Some Things I Learned about Life in Cuba
The Local Housing Option
While this is a great way to stay with a local family, most casa particulars are run the same way hotels are, in the sense that this isn't a "get to know your host family" arrangement. In most cases, you'll be left alone and also eat meals separate from the family.
Just as Legit
Casa Particulars are not "unofficial" – they typically register with the government for the legal right to operate and will issue you a receipt for your stay. They'll also ask for your passport number to write down for government records
Understand How Rates are Quoted
Cubans rent out a spare room in the home and so rates are for the full room. Single travelers unfortunately don't get a discount.
Negotiate Smartly
If you're heading on from Havana, your host family can arrange for accommodation in the next couple towns you'll visit. They're savvy and will maintain the same price that you paid for the first night at each subsequent home so if you think you may have overpaid, just start the search over in the next town
---
---
Travel Tips for Visiting Cuba
Cuba Tours: the Best of Both?
If you're up for an adventure and more easy-going, give casa particulars a go. If you want to support locals but are nervous about waiting to organize accommodation until you arrive, why not consider a tour?
Intrepid offers People to People tours meant to show you the 'real' Cuba. Their 9 day 'Hola Cuba' small group tour takes you to Havana, Vinales, Cienfuegos and Trinidad and accommodation is at casa particulars.
You can check out more info and availability here.
Cuba Travel Insurance
Health insurance is an official requirement for all international travelers to Cuba. You can read why here.
Travel insurance typically comes with medical coverage in addition to property protection and trip cancellation aid. You can get a quote for Cuba insurance here.
Internet in Cuba
Wifi is available at additional cost and can be bought on the ground for a price. I simply went unplugged for the week except for one day at the beginning and end, because I wanted to see if there would be a Cuba snapchat geo filter (haha). There was!
For the most part, hotels will sell wifi to you directly. If staying at a casa particular or airbnb you can go find internet on the streets and will have to sit in the designated public squares to actually access the wifi.
---
---
Best Travel App for Cuba
In addition to downloading an offline Google Map of Havana, you might want to download 'Cuba Travel Guide' on the App Store.
It's free, has offline maps and offers points of interest for travelers. Unfortunately I learned about this from a friend during the trip and couldn't get strong enough internet to actually download it so I walked around Havana sans map or any directions. I did download it when I returned and it's quite handy.
Read more:
What to Pack for Cuba + Tips on Things to Bring for Locals
Navigating Havana
If you are reading this in Havana don't worry! I left the Fathom cruise ship without any maps completely solo and while I briefly wondered if that was a practical idea, it ended up being quite fine. There are 4 main squares in Old Havana which form a general arc that connect one to another, so you can't get too lost. Havana actually felt very 'Madrid' and Spanish like in that sense!
Additionally, at each main square there is a tourist map in English with helpful directions that also points out the main monuments and sights.
---
---
Above all, accommodation in Cuba is different. Things probably won't go according to plan and amenities you might consider 'standard' may not be offered. Cuba is an unforgettable destination if you expect the unexpected!
What are you most looking forward to in Cuba?
Visiting Cuba – Travel Checklist
Flights | Traveling to Cuba is unpredictable, given the political relations between the U.S. and Cuba. When I visited in the end of 2016, President Obama had relaxed restrictions and as a result, airlines and cruises actively promoted travel to Cuba so long as your journey fell under the approved visitation categories. Today's climate is slightly more dicey, but you can check here for flight deals.
Insurance | Be sure to visit Cuba with travel insurance. Whether your flight is cancelled, your camera & electronics get stolen or you get and need to be hospitalized, travel insurance will help when you need it most. Get a quote for your trip here.
Tours | If you want the same quality of accommodation and food you're used to at home, I would suggest visiting with a cruise company. Cruises offer gourmet, all you can eat meals, western style accommodation with hot showers and air conditioning, plus often there is the option to get wifi on board. Browse cruises to Cuba here.
If you're up for an adventure and more easy-going, give casa particulars a go. You can book a tour with Intrepid on a People to People visa. They organize everything, explore Havana, Vinales, Cienfuegos and Trinidad while supporting local businesses – check out the itinerary and more info here.
You Might Also Enjoy:
Cuba Vacation Planning Articles
How Americans Can Travel to Cuba FAQ + Everything You Need to Know
20 Fun Things to Do in Cuba Cigars, Cars & More!
What to Pack for Cuba to Beat the Heat
Havana, Cuba
40 Breathtaking Photos of Cuba for Trip Inspiration
25 Things I Learned About Life in Cuba
Where to Stay in Havana: A Guide to Accommodation Types
Where to Eat in Havana: Some Restaurant Suggestions!
Follow Sher She Goes on