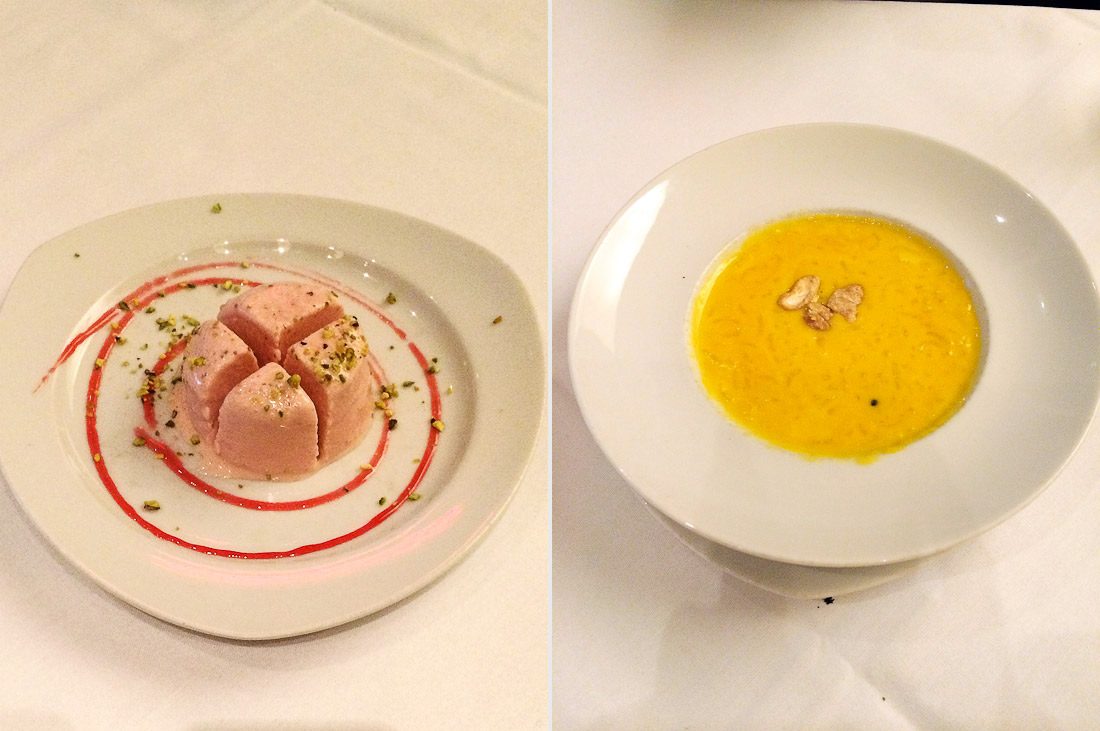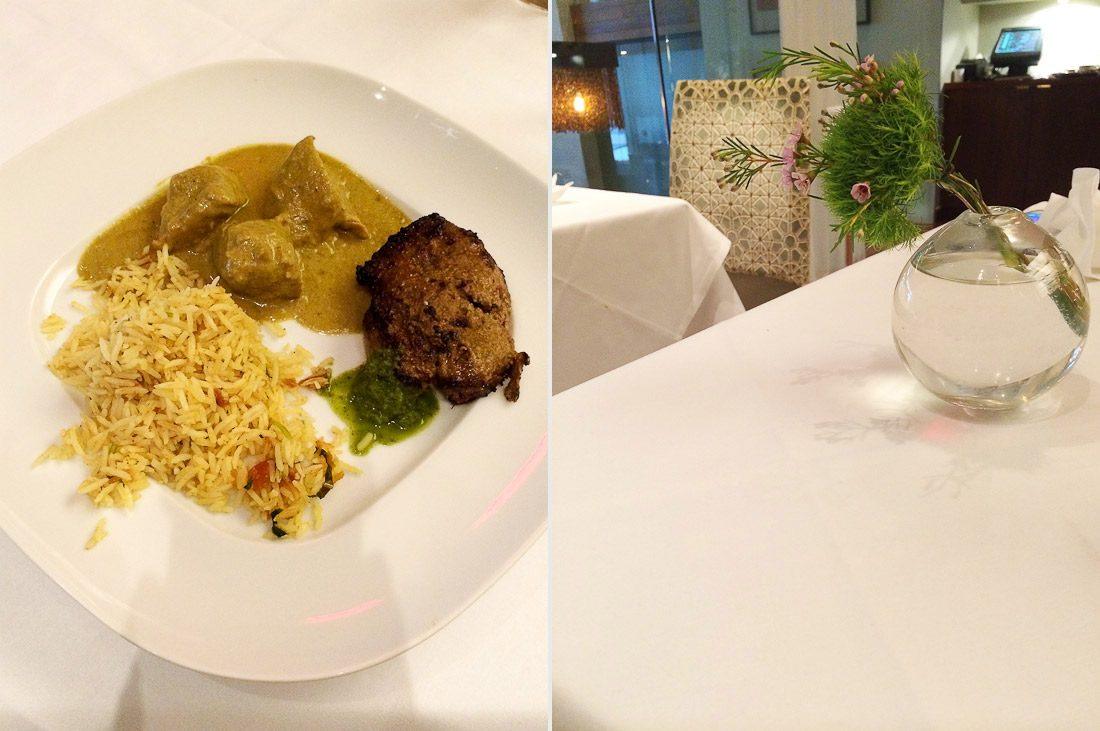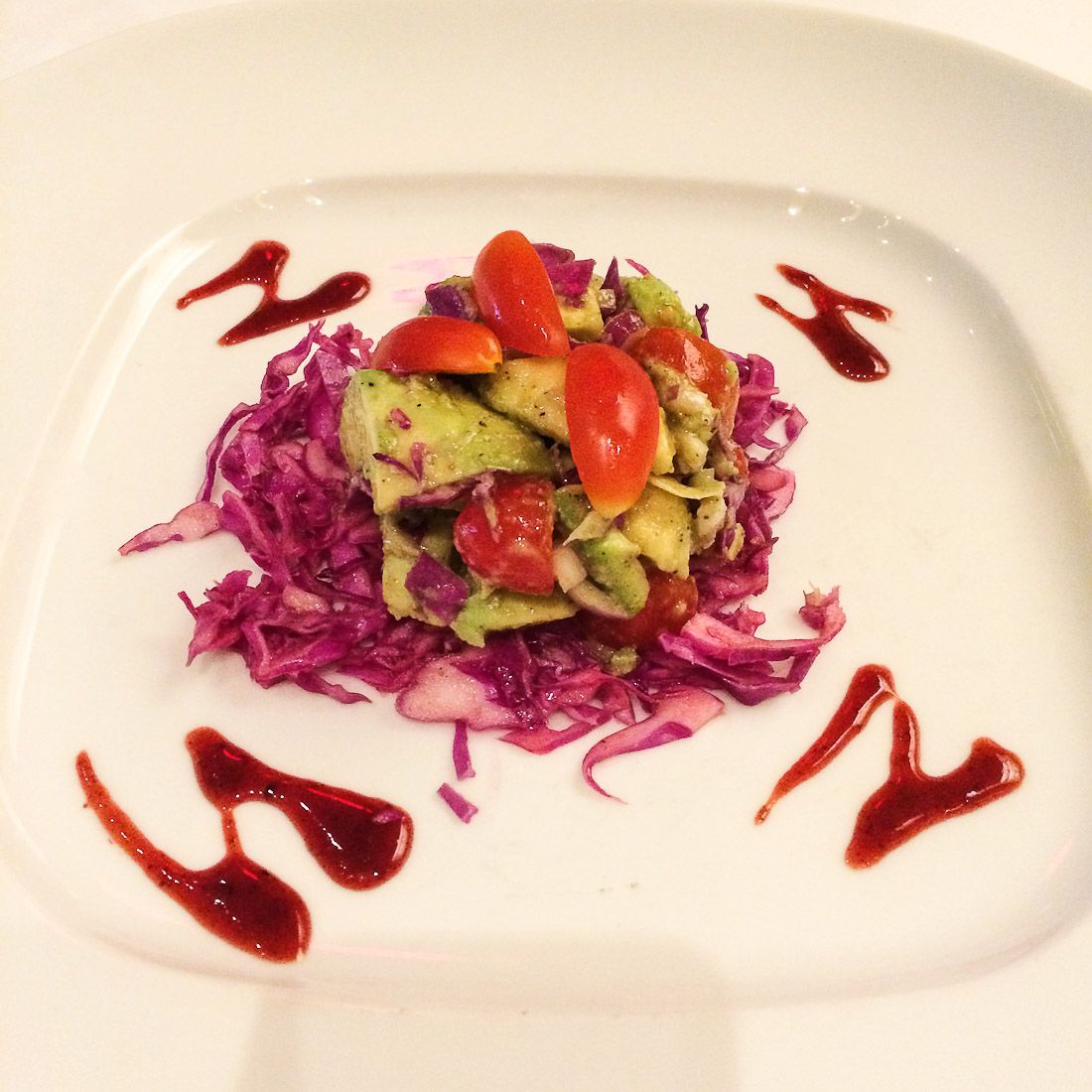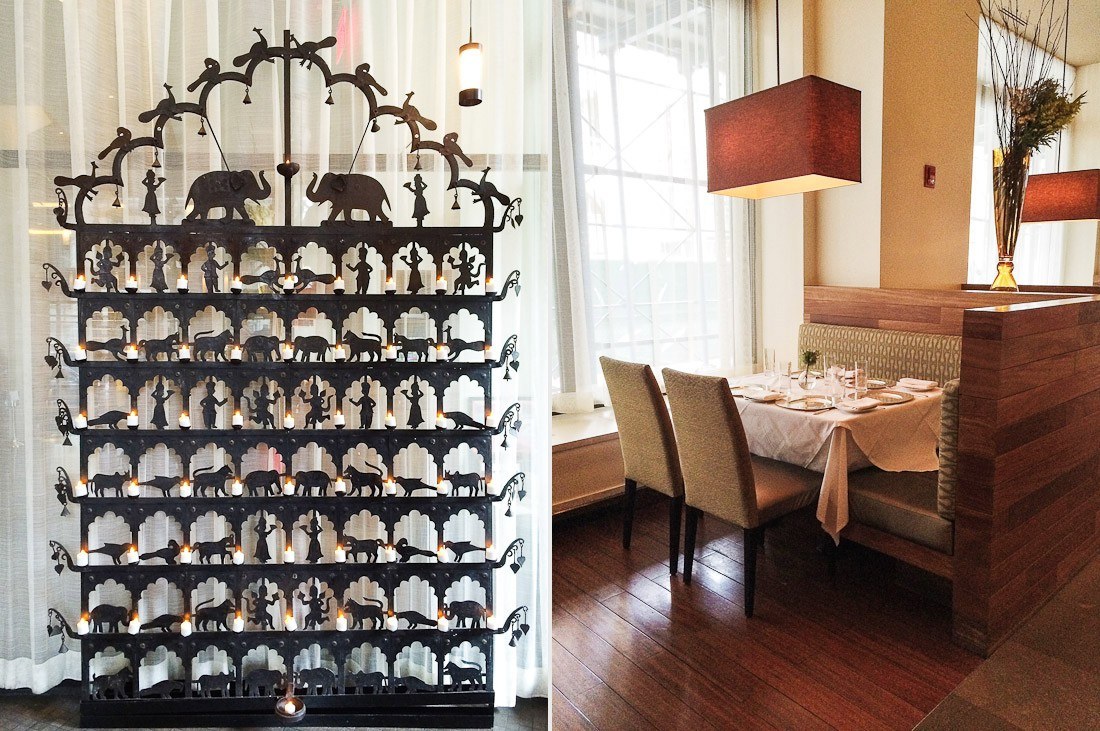 On a slow weekday, I decided to take advantage of being in Tribeca to try out Tamarind. I had walked by the restaurant several times and been intrigued by the beautiful interior and big glass windows- this is definitely a 'hip' place to get your Indian fix!
During lunch time, Tamarind offers an 'Executive Lunch' set, which was a great deal. The couple of times I've ordered Indian take out, I've always stuck to the samosa-naan-chicken tikka masala trifecta so I was looking to branch out but would have been overwhelmed by the regular menu (which is extensive, features family size portions and spans fish, veggies, chicken, lamb etc). The lunch set is perfect and allows you to choose 1 appetizer, two main sides to accompany your rice, and a dessert, all for $25. The food was filling and decently portioned, so it's a great value.
I had the avocado, cherry tomato and red cabbage salad, which was delicious. Creamy, heaping portions of avocado (they must have given a whole avo per serving), crunchy slaw and a lime olive dressing made for a unique appetizer and was quite filling in and of itself. For the main, I chose the Murg Hara Masala (essentially chicken cooked in coconut and tamarind) and the Mughlai Gosht (lamb marinated in spices and saffron from the tandoor). My friend ordered the Patra-ni-Machli (salmon smoked in a bamboo leaf, and the button mushroom Xacuti Khumb. I sort of regretted not getting a veggie side after an instanteous post-meal food coma. The meal also comes with naan, which was amazingly good and probably the best naan I've ever tried. Mhm white starchy carbs. And finally, for dessert I had the strawberry klufi, an icy strawbery concoction that was great to cool down the meal after all those spices while my friend tried the Mango Kheer. The kheer rice pudding was sweet and fruity and would be good for anyone who likes a warm dessert.
If you like Indian food and want to get an upscale meal, try Tamarind tribeca! I think the lunch sets were a great value and the restaurant interior is absolutely gorgeous. At some point, I'd like to come back to try their cocktails!