Transport yourself to Italy at Sociale, a Brooklyn Heights restaurant specializing in contemporary Italian classics. Read on for my complete dinner review!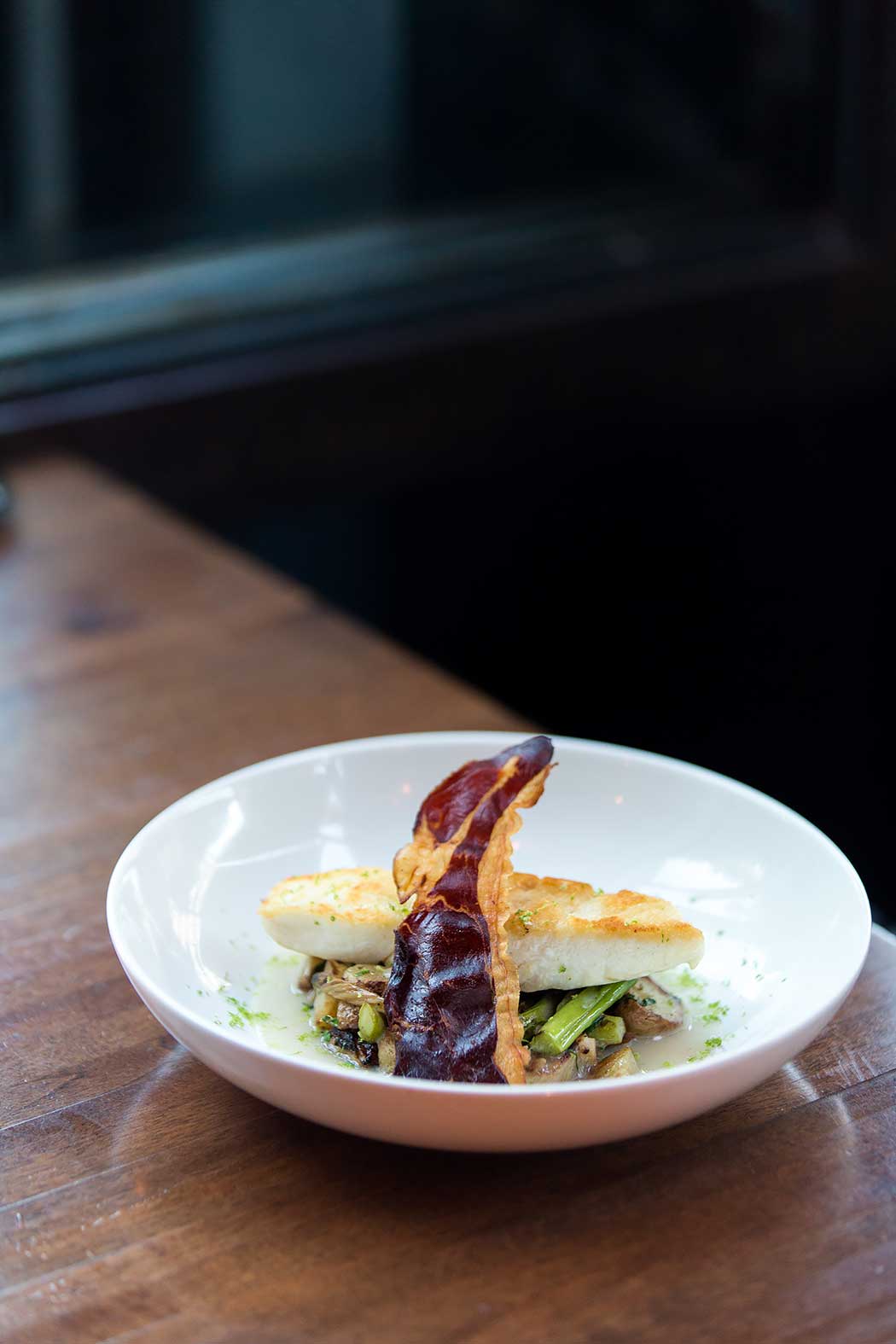 Sociale Brooklyn
Dinner Review
One of the best things about living in New York is that you almost never have to leave your neighborhood. Groceries, movies, drinks, restaurants, live music and plenty more are almost always just a few minutes' walk away.
One of the worst things about living in New York, however, is also that you almost never to leave your neighborhood. Too often I feel like I am not getting out and exploring this wonderful city as much as I should. So when I had the opportunity to venture downtown to check out Sociale, a restaurant in Brooklyn Heights serving contemporary Italian dishes, I said yes immediately!
Keep reading for details on a true Brooklyn gem!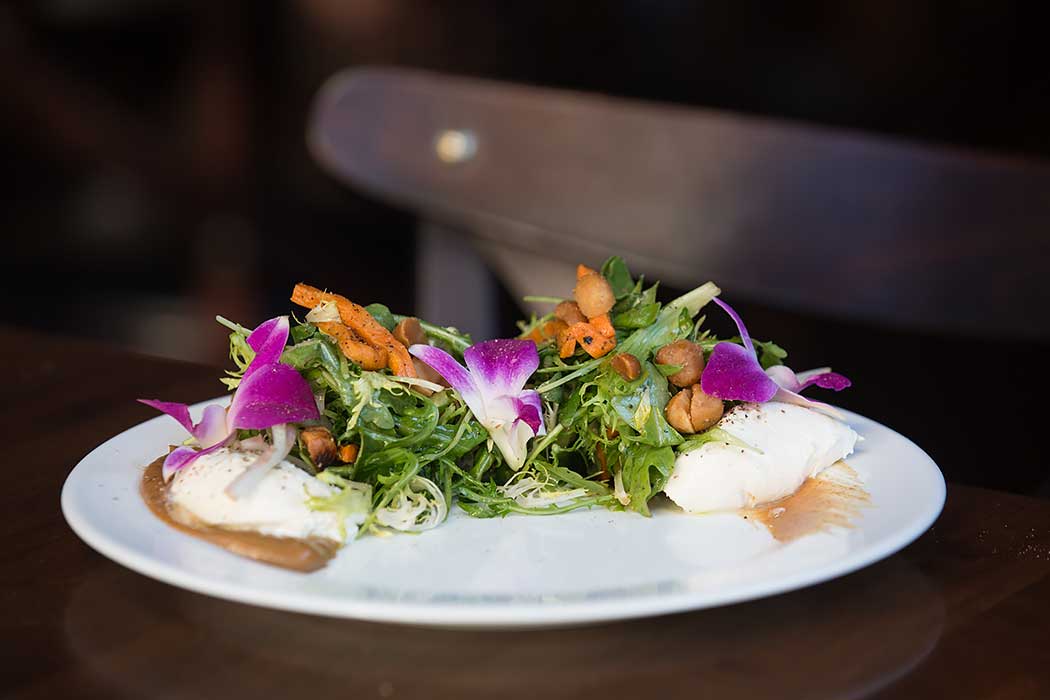 ---
---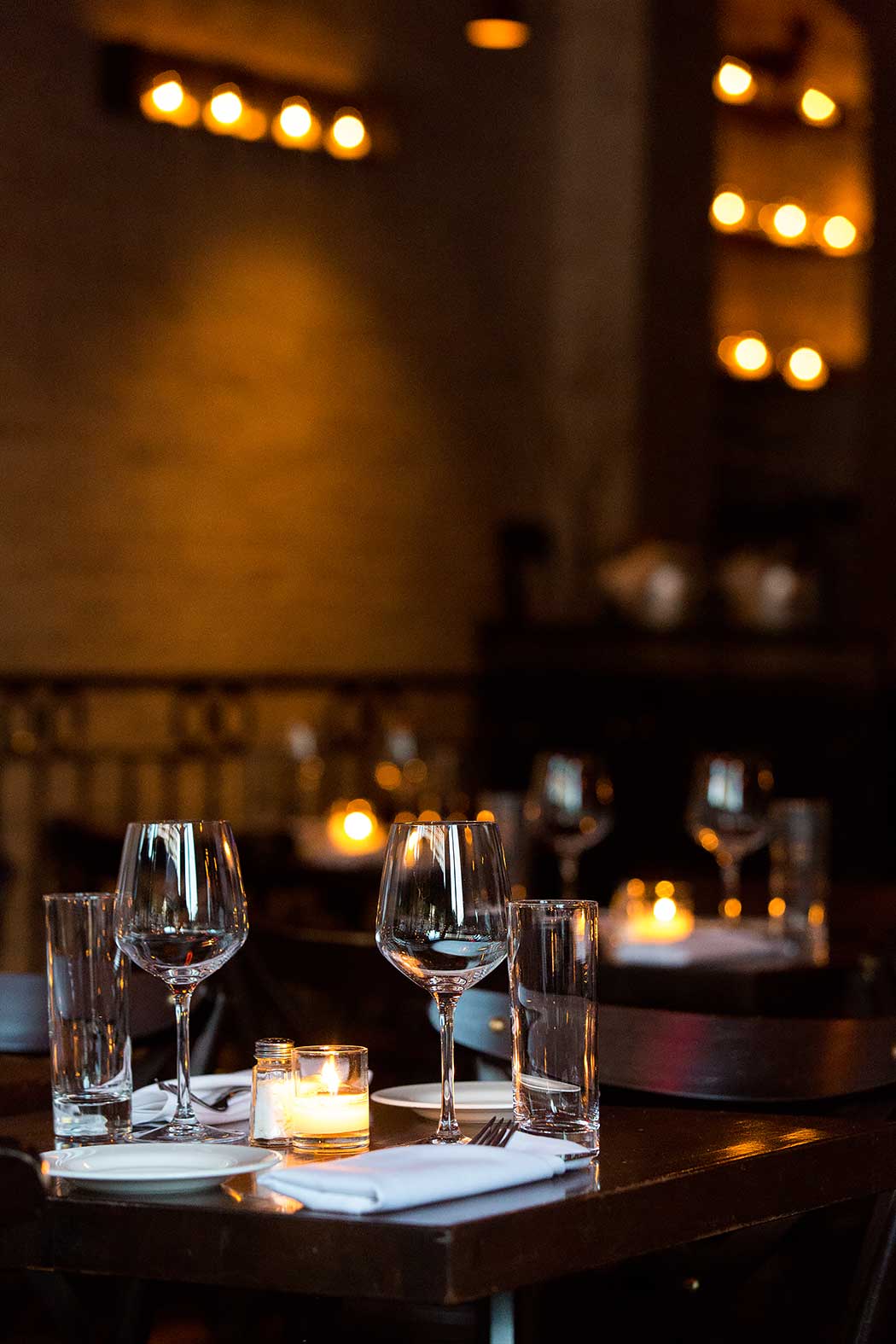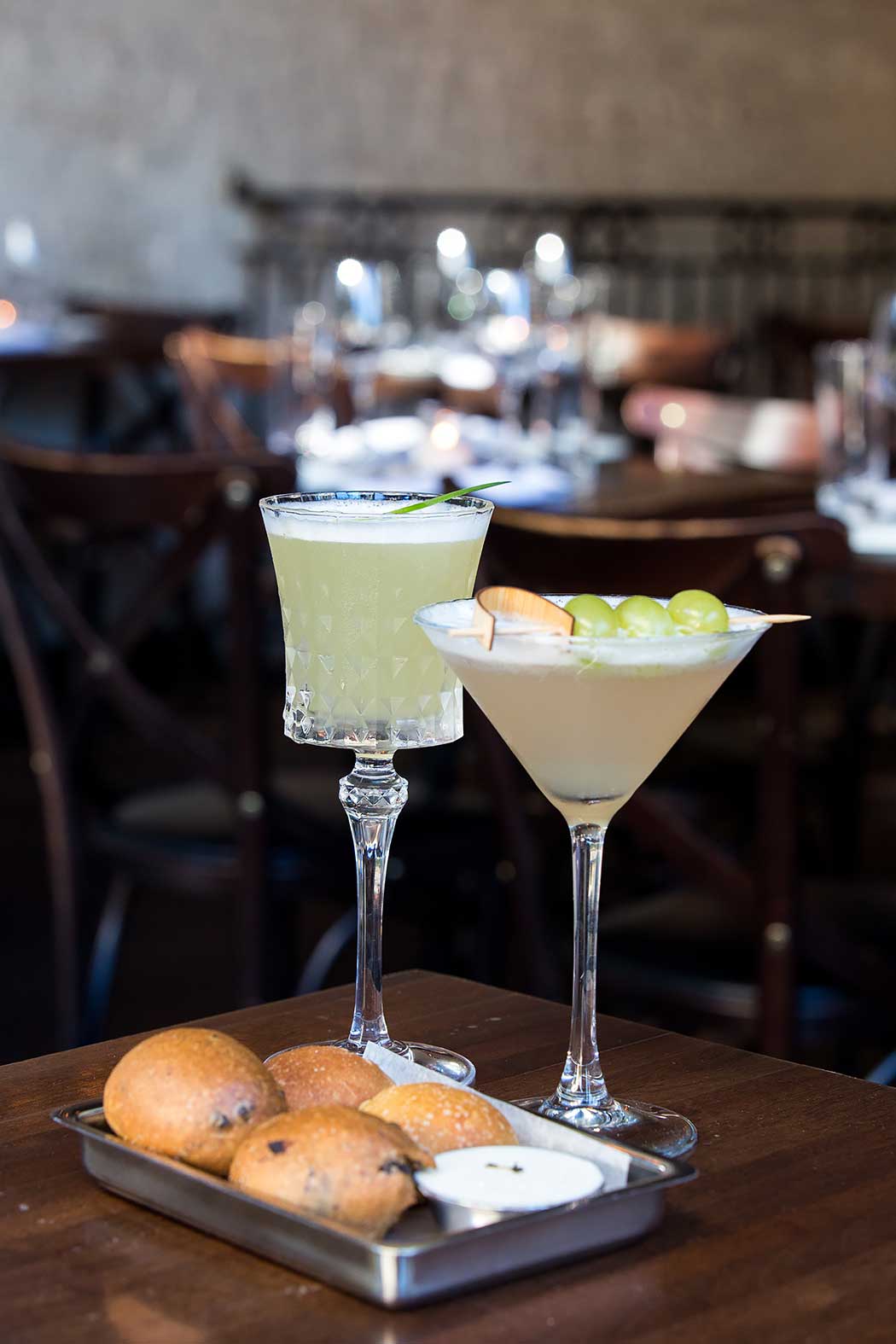 The Drinks
C and I ventured to Sociale Brooklyn with our minds on food (and an empty stomach!) so we only had one cocktail each throughout the night, but that wasn't for a lack of wanting more! The ten cocktails have something for everyone, but the abundance of citrus, fruit, and fragrance on the cocktail menu – everything from peach vodka, cucumber puree, and rosemary infusion is featured – was definitely right up my alley.
Wine aficionados will be just as pleased, as Sociale's Italian heritage shines brightly on a wine list featuring over 75 bottles!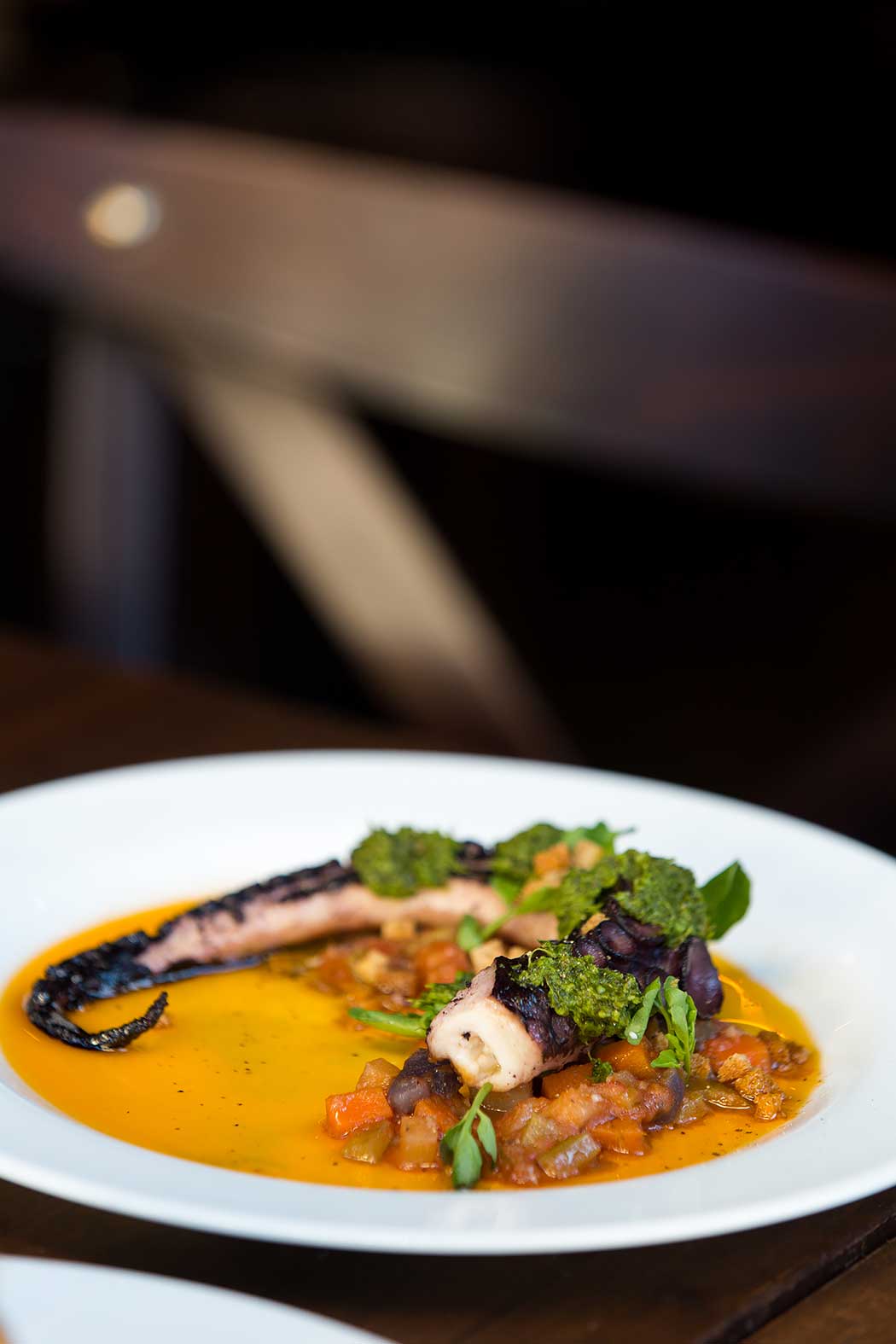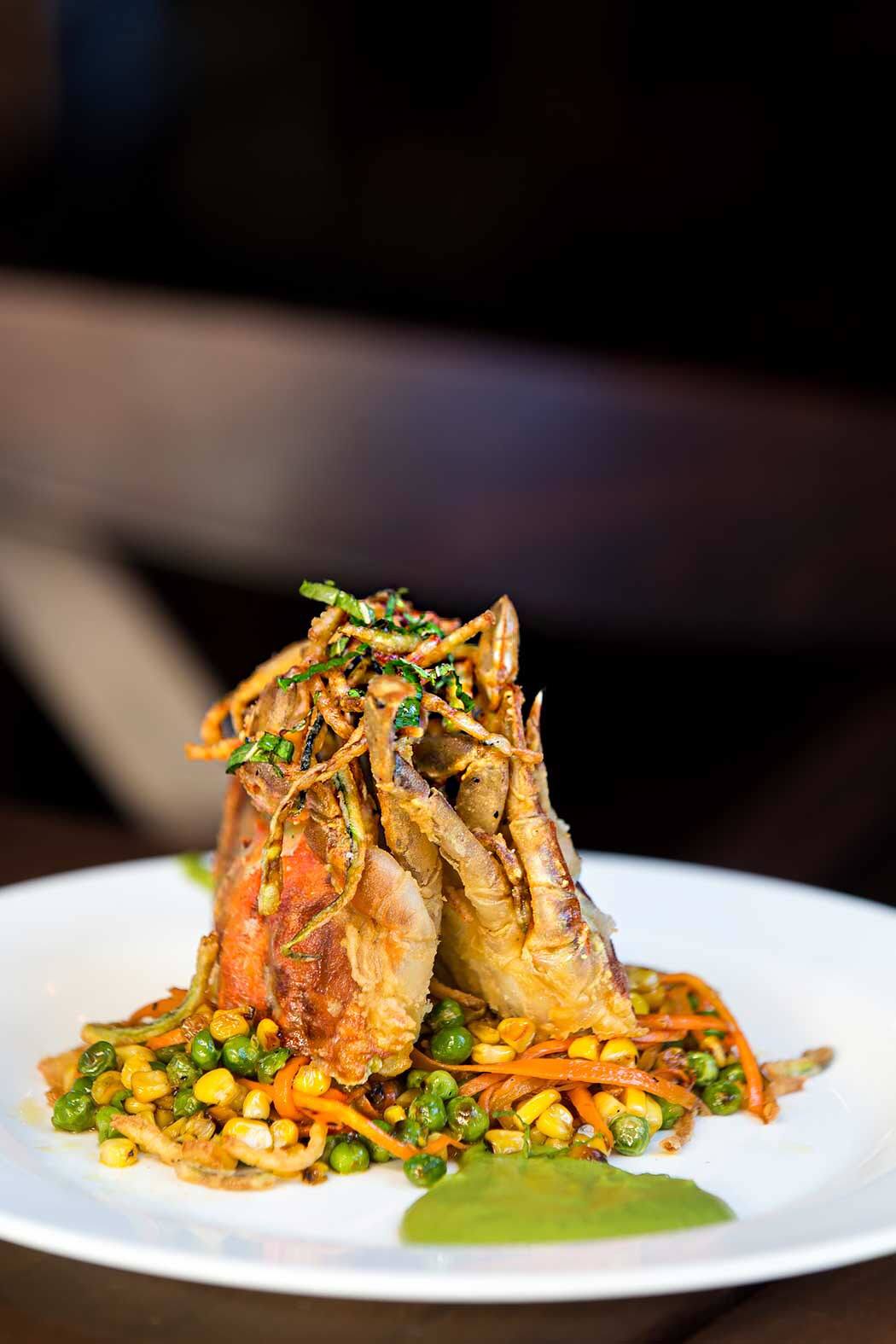 ---
---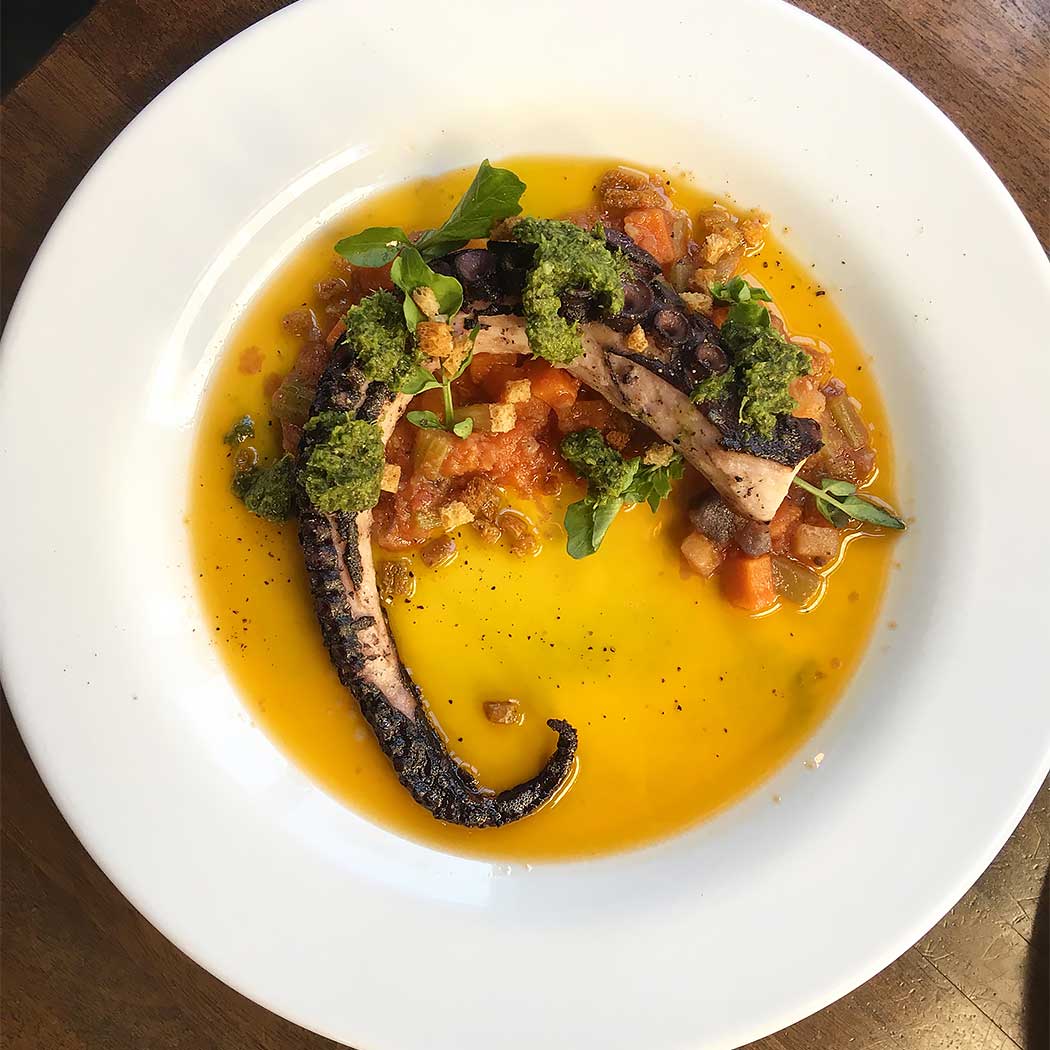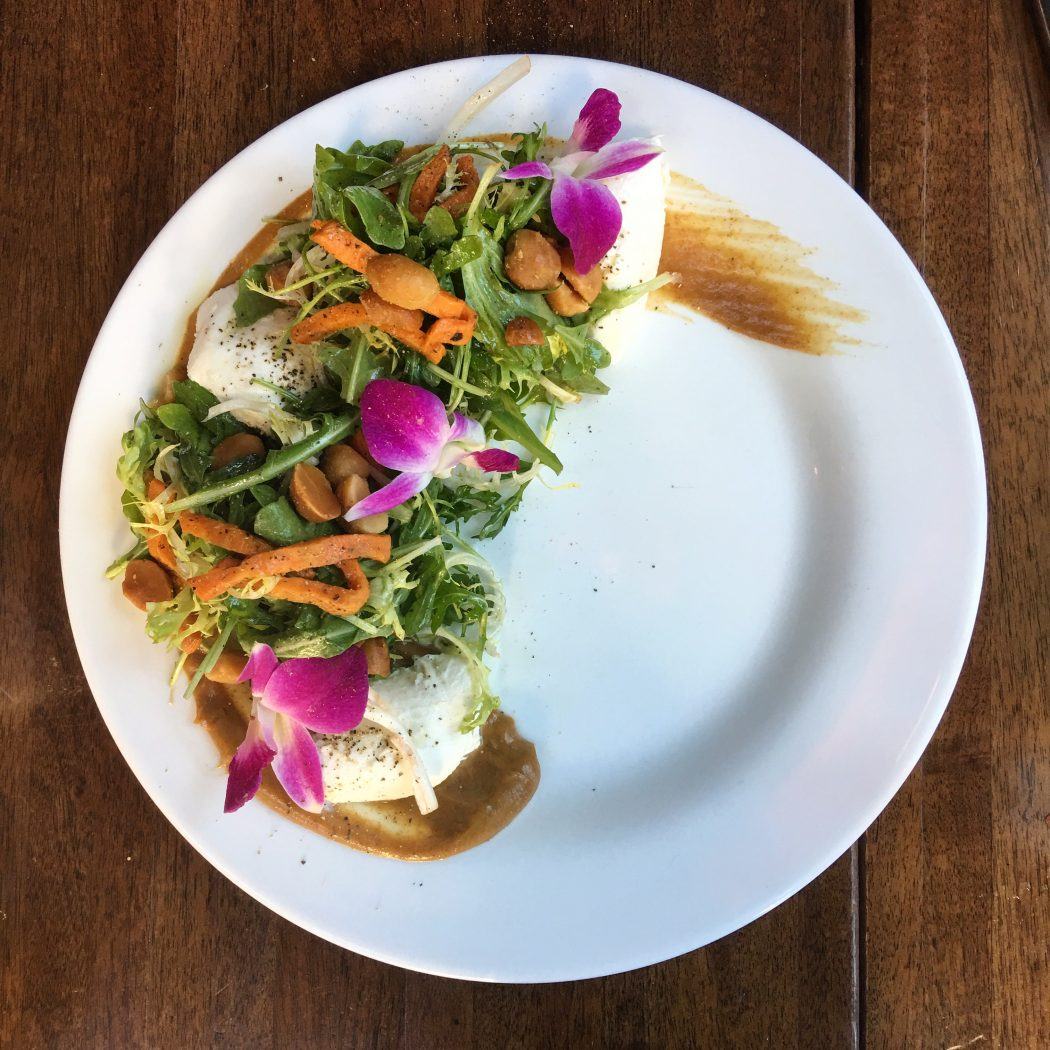 The Food
The food at Sociale is simply stunning. From the dinner menu we had the Polipo alla Griglia (Spanish octopus), Burrata, Ravioli di Zucca (pumpkin), halibut and filet mignon. The pumpkin ravioli is a fan favorite with tremendous reason, as the filling, crispy sage, and toasted nuts combine for a wonderful bite!
As the red meat authority, C reported that the Sociale filet mignon proves you don't need to visit a fancy steakhouse (or pay $65) for a great, chop house-quality filet. Another favorite of ours was the octopus, which having been soaked in red wine for upwards of five hours, simply oozes with flavor!
One new dish we had the luxury of trying was the Sociale soft shell crab. Flash fried and served alongside a green pea and mint puree with roasted green peas, corn, carrot, and zucchini, this dish hits all the perfect notes of a perfect warm-weather dish and transported us right back to the Italian Lakes.
The fry on the crab was light enough to preserve the crab meat as the dish's star, but it also was present enough to provide that delicious crunchy taste on each bite. And, rather than being forgotten in the background, the vegetables and puree served as a great second bite and tasted incredibly fresh.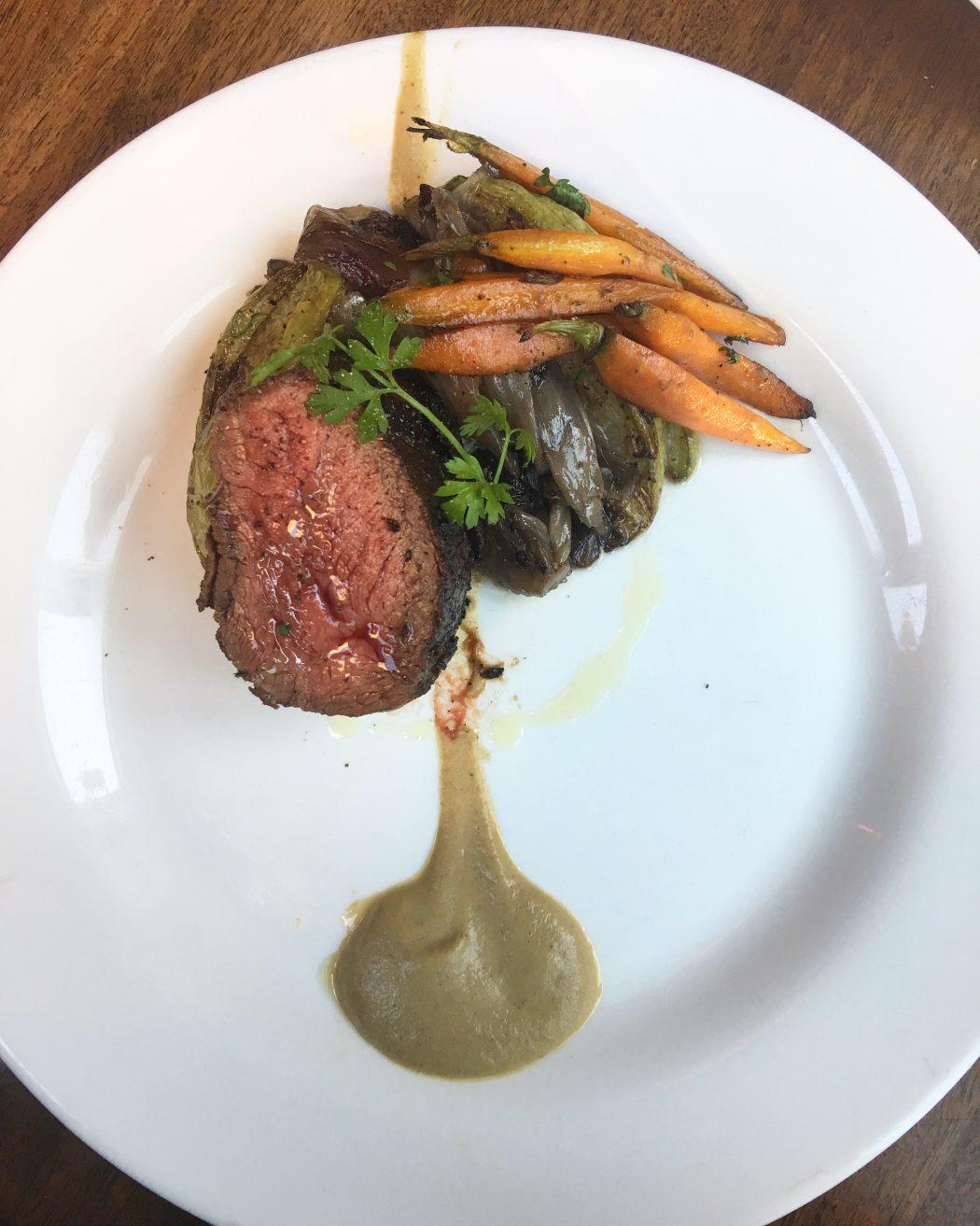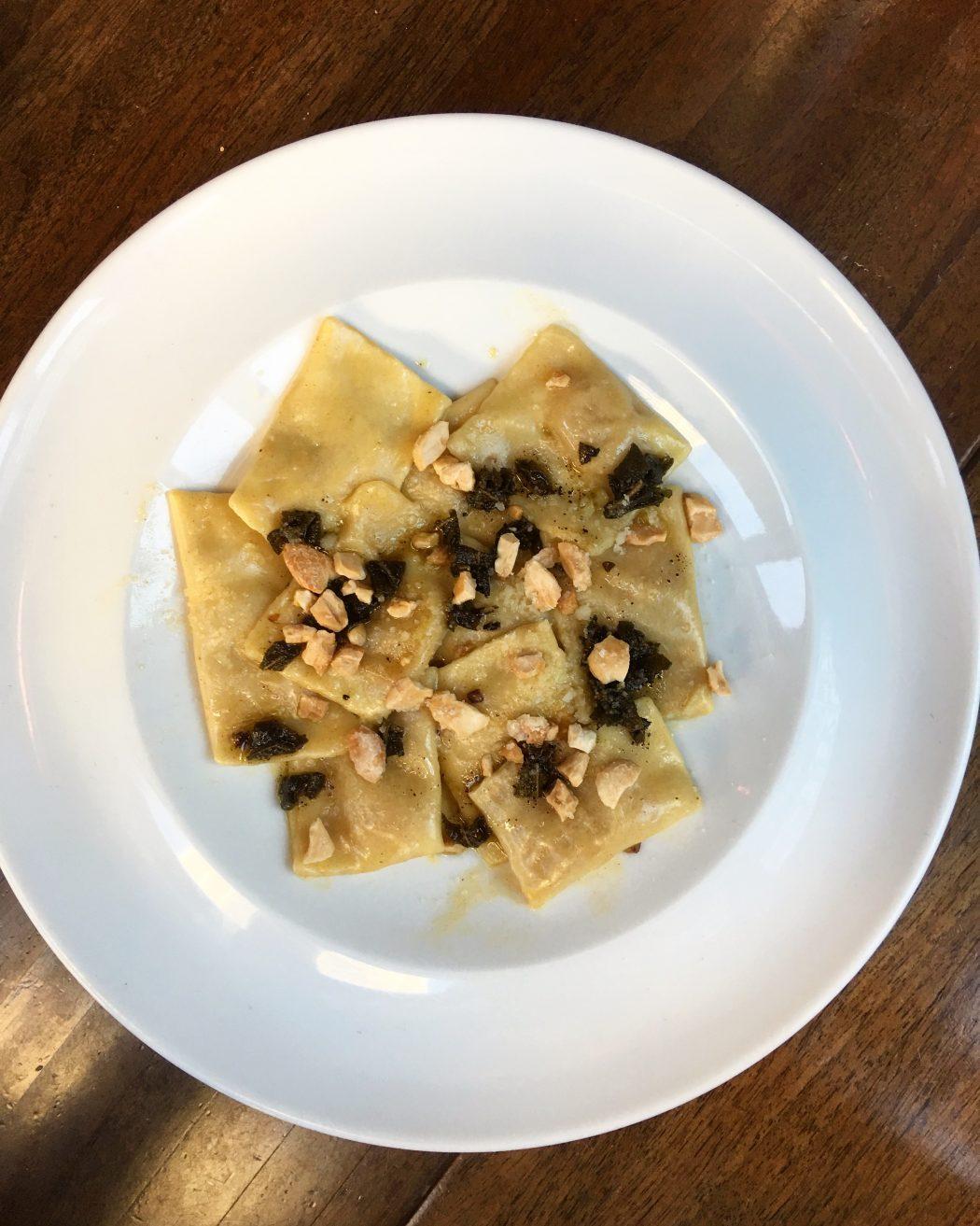 ---
---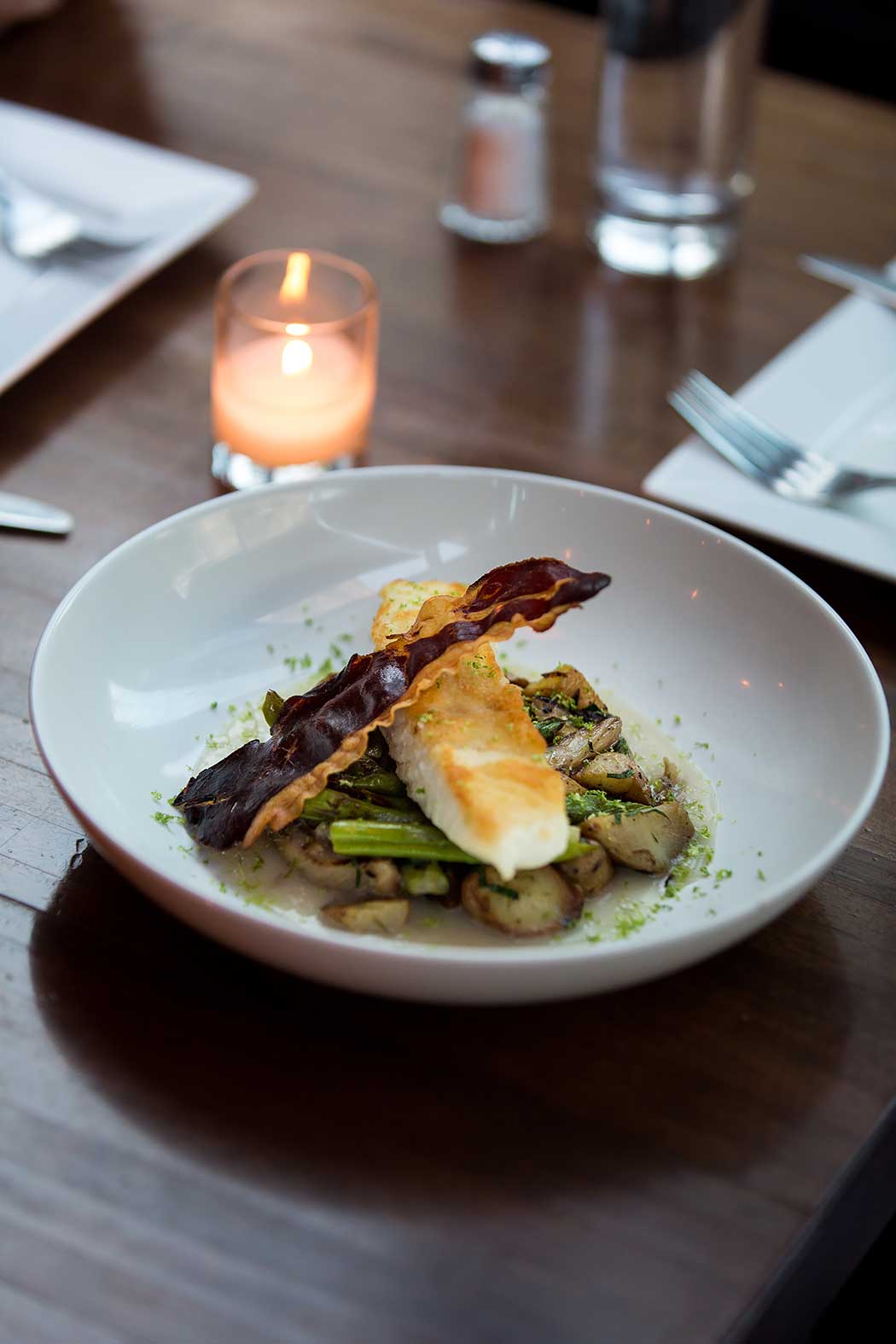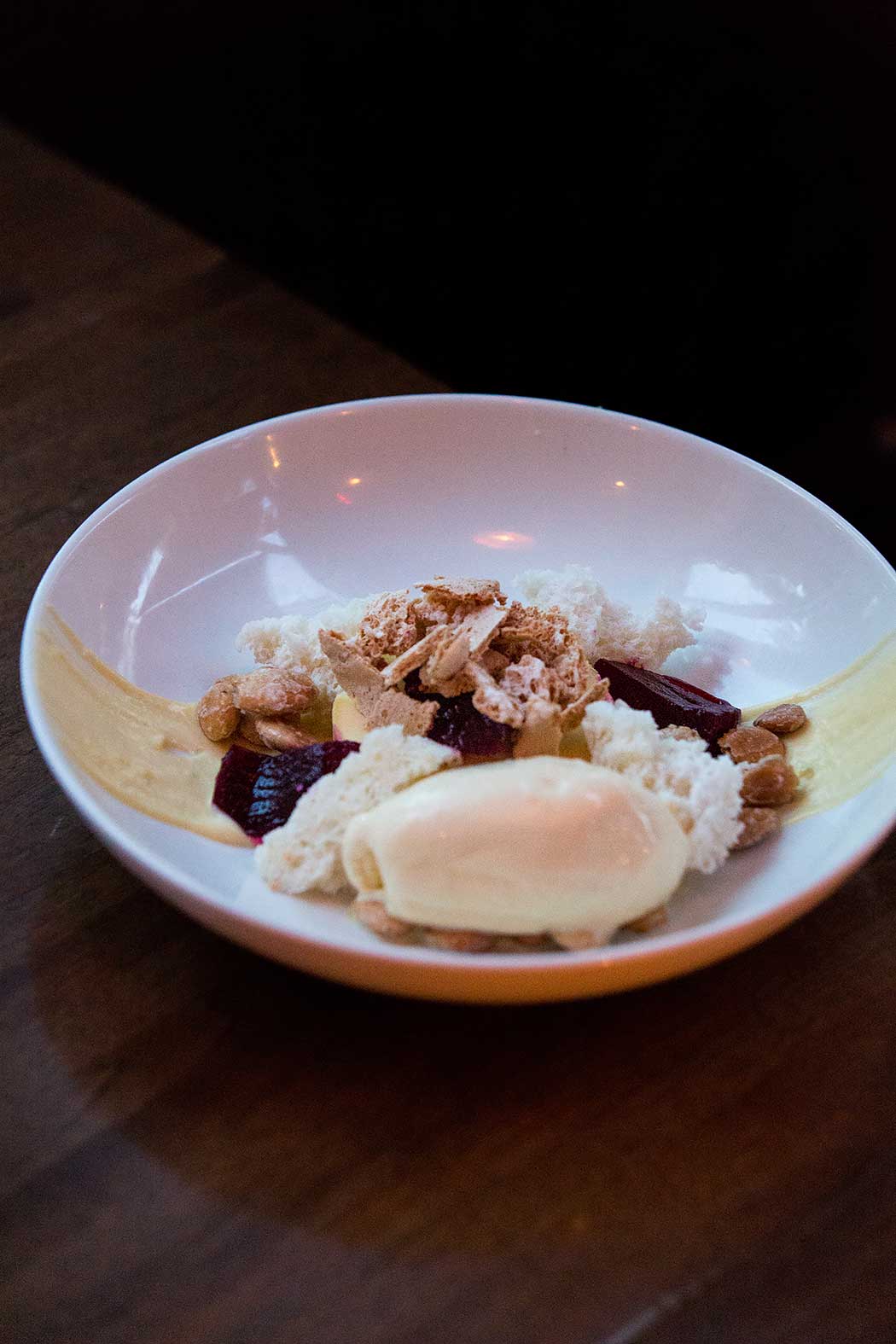 Dessert
It would be so unlike me to not discuss dessert, which is why I am giving the Meyer Lemon Catalana its own paragraph.
Given the dish is served with almond sauce, angel food cake, candied beets, Meyer lemon, and zabaione gelato, it would be easy to think that at least one or two of the many components would fall flat. I am happy to say that is not the case at all! The dish was the perfect coda to a great meal, and even if I wasn't biased toward desserts I might still say it was my favorite thing on the menu.
We were also treated to Italian biscotti cookies, baked fresh from the kitchen.
The Ambience
Located on the corner of Henry and Orange streets, Sociale offers a very chic ambience in the increasingly hot (but forever gorgeous) neighborhood of Brooklyn Heights. Cute tile arrangements, lots of candles, and a great outdoor seating area lend a tasteful blend of classy-yet-accessible to the entire restaurant.
The service staff and owner, Francesco, are extremely warm and attentive to newcomers and regulars alike. C and I visited on a Wednesday evening, and it was pretty impressive to see a restaurant that was enjoyed by couples, families with children, and large groups alike.
With a great cocktail list and fun atmosphere, it's would also be really easy to see Sociale as a popping dinner-and-drinks weekend spot as well. Essentially whatever your plan or company, the drinks, food, and overall experience make Sociale one of the best Brooklyn restaurants!
---
Let me know if you have other recommendations to check out in Brooklyn Heights in the comments!
You Might Also Enjoy:
A Definitive Guide to the Best of Cinque Terre – Just in Time for Summer
Cinque Terre's Best Restaurants
Tapas and Chinese Fushion Delight at Carma
Cocktails and Drunken Doughnuts at The Tuck Room
A Complete Guide to the Best Coffee Shops in New York City
Looking for great New York City restaurants?
Save this post by pinning it for later!
---