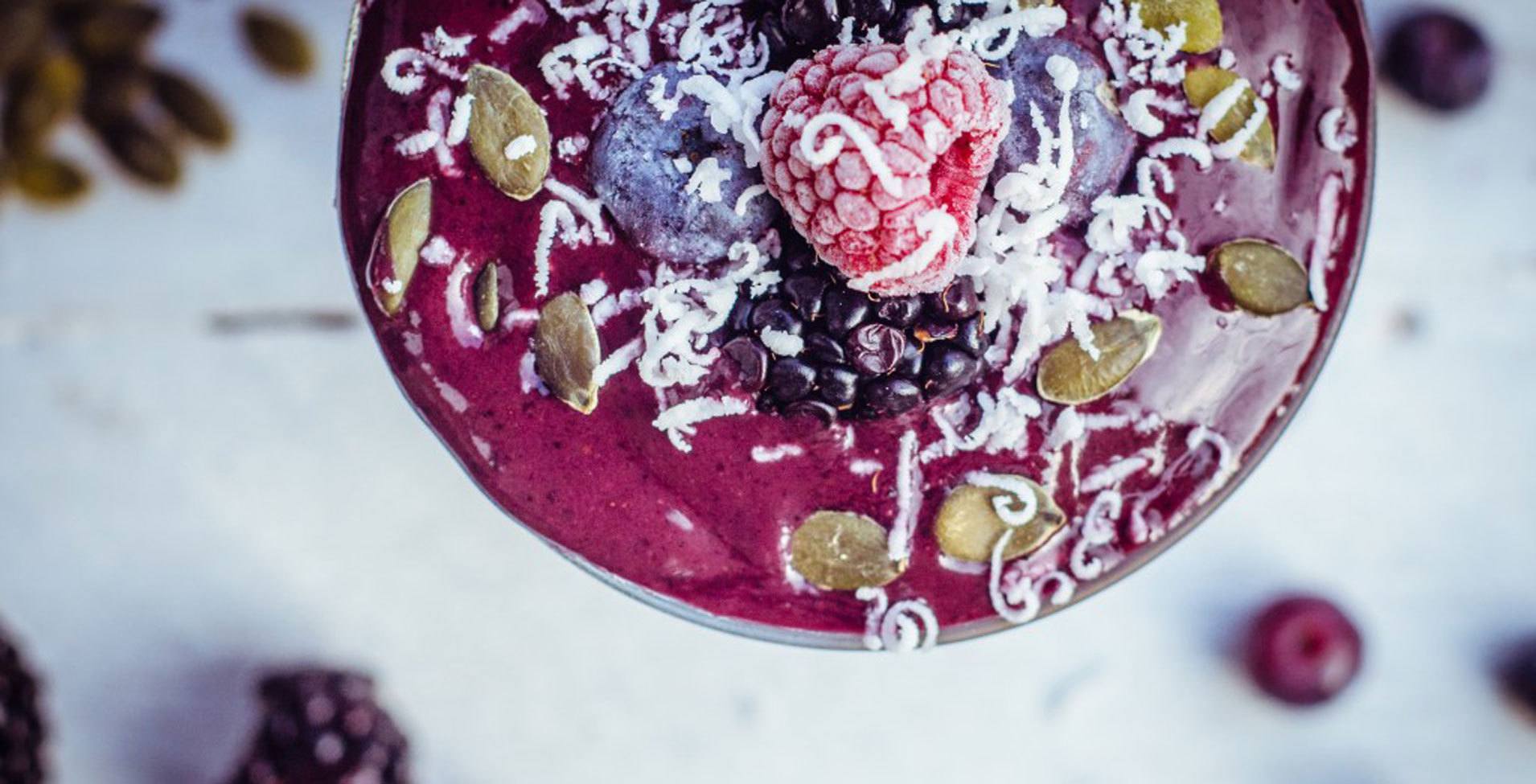 The Best Spots for Delicious Acai Bowls in NYC
Acai bowls are my absolute favorite breakfast food because they're ice-y cold, sweet and crunchy and are good for you to boot. If you're lactose intolerant like me, these are a much better breakfast alternative than yogurt and granola. The best acai bowls have a variety of fruit and non-fruit toppings to give your taste buds some texture and crunch variety!
Although they're a relatively late transplant to NYC compared to other cities, I've found the best spots to get an acai bowl here in new york below!
---
---
1. Pause Cafe (LES)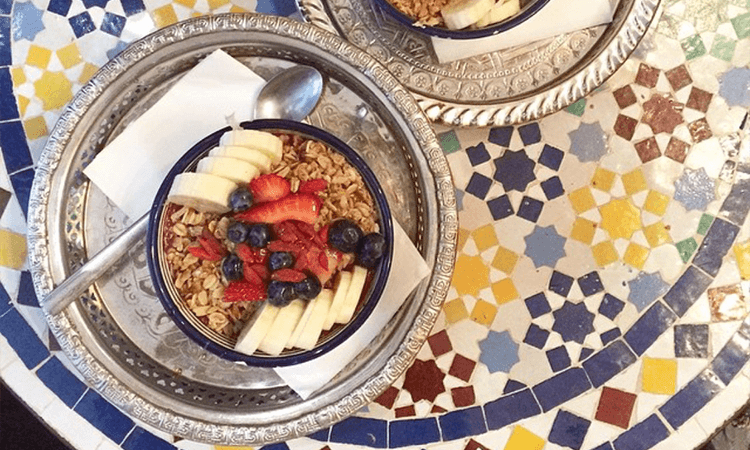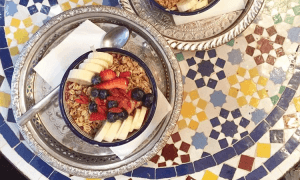 Pause is hands down my favorite. It's a tiny Moroccan juice bar with a huge menu of juices, smoothies and acai bowls. They are one of the few places to offer different bases so in addition to your regular acai base, they have a matcha green tea bowl (blended with acai) and a green bowl (kale, spinach etc mixed with acai).
The acai consistency is perfectly thick here plus plenty of fresh fruit. While there's limited seating, if you can snag a spot, they'll serve the acai bowl in gorgeous Moroccan dinnerware. They also make great chai lattes!
2. Two Hands (Chinatown)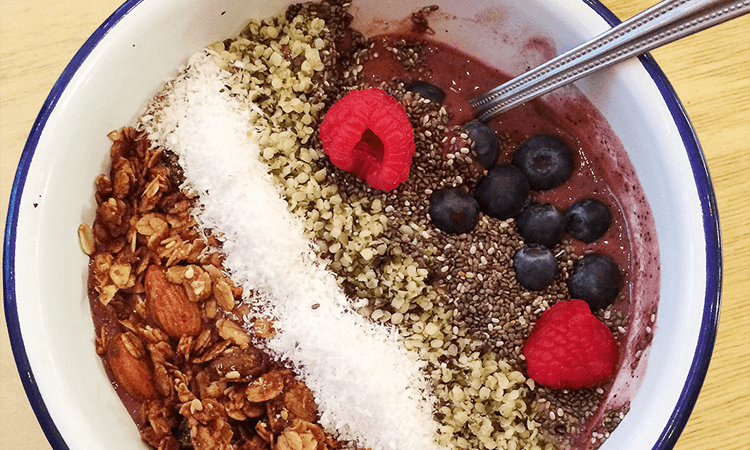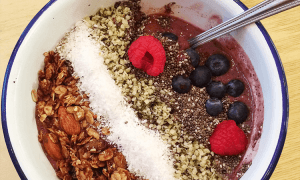 Two Hands is an Aussie coffee shop that I've talked about before here and here. They have a great space in the intersection of Chinatown and Soho with plenty of seating. If I can get there early on the weekend, I always opt for the acai bowl – it comes with plenty of chia seeds, bananas and coconut.
They also have a wide selection of smoothies and I can never resist getting an avo smash and cortado while I'm here! It's a great spot to people watch.
---
---
3. Pure Green (Midtown)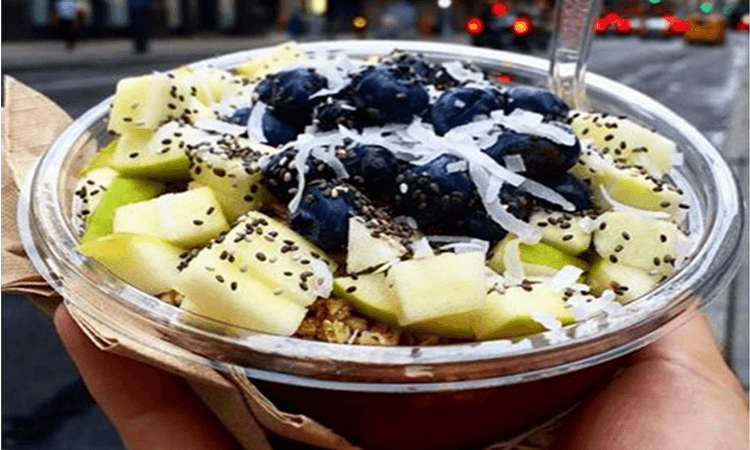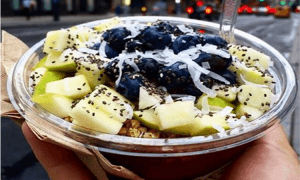 Pure Green is located inside Open Kitchen – I used to go to the FiDi location at all hours of night whenever I was craving a snack or ice cream. Pure Green really focuses on their ingredients so everything always tastes fresh. They have a huge juice selection and the smoothies are awesome.
Going back to the acai though – I like that they have an almond butter/hemp acai bowl, which I haven't yet seen anywhere else. My favorite combo though is the coconut chia acai bowl (and I don't even like coconut that much!)
4. Pitanga (Bushwick)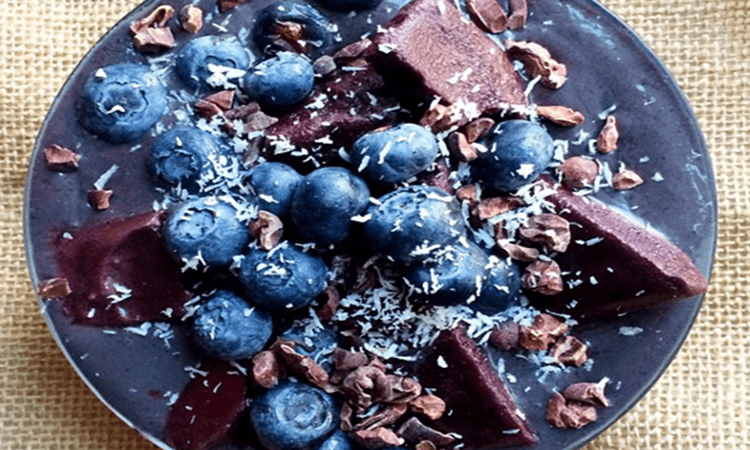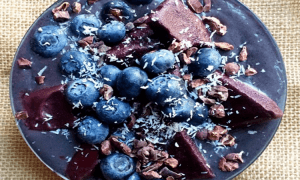 Pitanga is located in Bushwick and has a gorgeous minimalist white-meets-earthy-wood vibe. The acai bowls are the best here but they also serve delicious banana bread and a colorful butternut soup! Bushwick can be a trek but there are so many great coffee shops and restaurants here.
I love AP Café as well – they also serve acai bowls and have a great industrialist interior with lots of white, concrete and even a waterfall.
---
---
How to Make Your Own Acai Bowl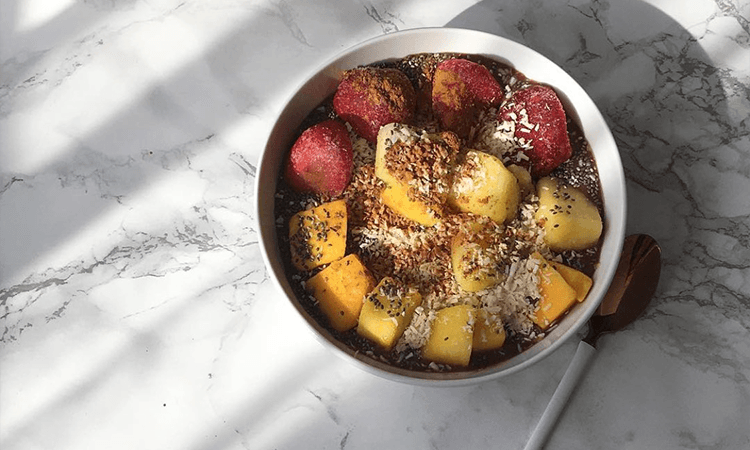 I usually only have time to go out for breakfast on the weekends. Weekday mornings are a struggle just to get up, much less leave the house early so Monday – Friday I'll make my own version by buying the frozen acai smoothie packs in bulk online and then blending them myself in my new Ninja blender. You can add whatever toppings you like and experiment!
To make your own acai bowl, the key is to get the consistency right. You don't want to let the acai pack melt completely (it should still be pretty frozen when you dump it into the blender) and to add just a bit of coconut water to give the blender some liquid to move with. You can also add almond milk (or any other non-dairy milk).
For toppings, I like to use a liberal pour of chia seeds, granola (bear naked triple berry is the best), unsweetened shredded coconut and a sprinkle of cinnamon. Don't be shy with the cinnamon – it speeds up your metabolism! For fruits, I like mango, strawberries, blackberries and pineapple. Keep in mind that if the fruit is frozen and your acai is slightly liquidy, the fruit will sink when you place it on top. If I have them on hand, I'll throw in some pepitas and goji berries for added crunch. It's all about the crunch. Happy blending!
A note on blenders: I used to use this personal size blender but the blade a) wasn't strong enough to grind through frozen fruits and b) was only on the very bottom of the container so nothing moved. It made for a reallyyy frustrating morning and meant that I only made breakfast for myself like once during the week before giving up.
Then an old roommate introduced me to the massive Ninja blenders, which have multiple blades that go up and down the entire length of the container – these babies don't have any trouble pulverizing veggies and fruits. In fact, I once left a spoon inside the container accidentally and the blade punched the spoon through the thick plastic of the container. There was literally a spoon sized hole in the jar, like when cartoon characters run through walls and their outline remains. Not going to lie, that scarred me and made me swear off Ninjas.
Then I finally discovered this new model in the Ninja line up (well, new to me) that is small enough to fit in my tiny NYC kitchen cupboard, still has a sizeable blade going up the whole shaft, and is only $30. It actually comes with two blenders in one – a regular blender pitcher system and a smaller food processor. Win!
---
Have any great acai or breakfast recipes to share? Let me know in the comments below!