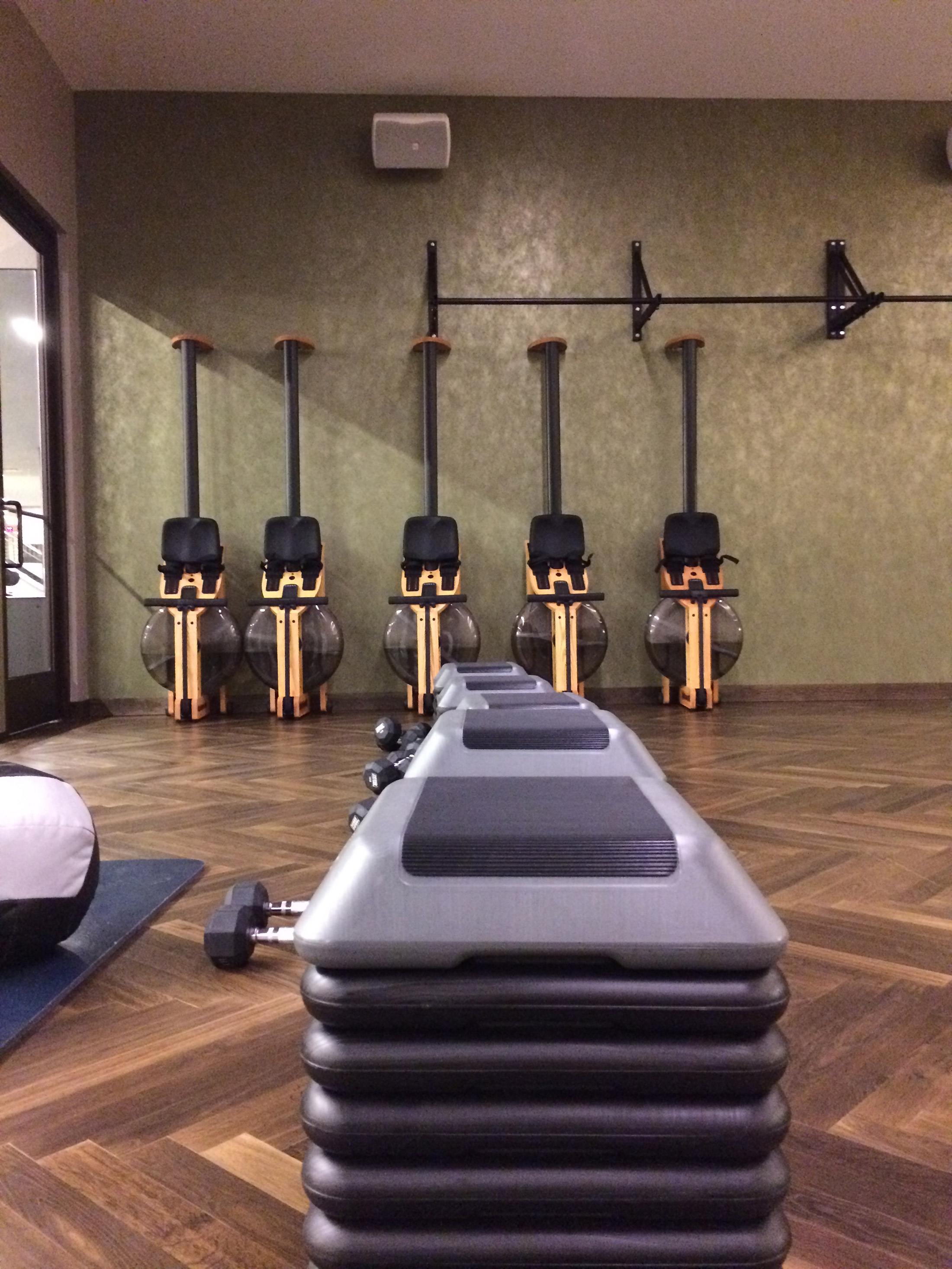 How to Snag an Equinox Discount
Working out is one of those things that no one ever really wants to do, but should.
Like eating vegetables, flossing, allocating your 401k, etc. One way to make those gym moments more pleasant is to sign up for a gym and go to fitness classes – having someone plan an exercise routine, set it up and curate a playlist makes it incredibly easier! I love them as I literally just have to show up.
I've tried a couple of different gyms and classes since I've been in NYC (from hot yoga to boxing to pole dancing class) and by far, my favorite has been Equinox.
ADVERTISEMENT
Why Equinox?
I've been a member at the club for a while now and love love love the gym. It's got plenty of locations (especially here in NYC) and I try to squeeze in a class about 3x a week.
The gym itself is swanky, with tons of equipment (there's never a need to wait for a treadmill) and there's always multiple squat racks and weight areas for the boys.
There's also some fun equipment – a boxing room, pilates jump boards, yoga studios, spin bikes, TRX, heavy ropes, VIPRs and those spiffy WaterRower erg machines.
And while I'm not usually the type to go out on a limb with my gym routines – via the classes I've actually used them all!
ADVERTISEMENT
---
---
Equinox is Worth It For…
The BEST part though – is the after-workout. I don't think I've ever been inclined to shower at a gym unless I absolutely had to but at Equinox it's weirdly a highlight. The showers are all clean and stocked with kiehls shower products. My favorite is sitting in the sauna post-workout.
ADVERTISEMENT
---
---
All the Secrets About the Equinox Corporate Discount
Now, with all these goodies comes some hefty sticker shock. I've had some friends ask me how I afford a membership so I thought I'd share some tips and tricks on scoring an Equinox discount
1. Sign up during a promotion
Equinox runs specials in the winter (around late January, early February) which coincide perfectly with New Years' Resolution time.
They also typically have a summer promotional period, which can be anything from a no initiation fee, personal training session, or extra $100-200 in gift cards!
Feel free to reach out via the contact page if you'd like a equinox referral.
ADVERTISEMENT
---
---
2. Check with your employer
Equinox has corporate membership affiliations with hundreds of firms for specially negotiated monthly rates that are deducted straight from your payroll.
In fact, I assume if you're reading this that you're a 20-something workforce desk rat – Equinox's target clientele. (Unfortunately, they don't really cater to students)
Each firm is different (one retailer in NYC gets their employees almost 70% off the monthly rate, which is insane!)
Your firm might also offer "employee health" type incentives – for ex. they'll give you a lump-sum credit if you go to a gym at least x times in a certain month.
Some employers offer both a corporate rate at Equinox AND a health incentive, so it pays to find out. Most large firms have an intranet portal with their benefits laid out where you can find out, or just call up any Equinox location and they'll be happy to give you the details.
ADVERTISEMENT
---
---
3. Timing, Timing, Timing
Equinox typically bills you around the 23rd of the month, for the following month.
So if you walk into a club on say the 3rd of August and sign up via corporate payroll deduction, you won't start your deductions until roughly the third or last week of August – so you're essentially getting the first month free.
ADVERTISEMENT
---
---
4. Bring a Buddy
Signing up with a roommate or spouse nabs you an additional discount (provided you both have the same address).
If you'd like, you and a friend can sign up and just use one home address. They only mail you something the first time you sign up, so the address on file really doesn't matter – everything is stored by name and email in their system and on your physical key card.
You can also download their handy mobile app, which I use to browse their class schedules across all the various gym locations and add the classes I like to my calendar.
But if you're a total fitness fanatic, the app also syncs with wearable devices like FitBit, Up and other phone fitness apps. Additionally, after a run, you can take a snapshot of the treadmill screen and the app will convert the image into data.
ADVERTISEMENT
---
---
5. Decide what you want vs. what you need
Equinox offers two membership options:
an all-access pass to multiple gyms (here in NYC) or
a one gym membership option
The price difference can be sizeable (roughly $80/month, although this obviously depends on your corporate rate). If you live and work downtown and won't ever venture uptown, it pays to only sign up to access one gym.
While all the gyms are luxurious, some are brand new (Bryant Park), others recently renovated (Wall Street), some have a pool (Printing House), and some are a tad older – the one gym membership is cheaper for the older locations and non-flagship clubs.
Different clubs also have different class schedules (I've noticed the UWS is very yoga/pilates/barre burn heavy vs. more HIIT classes at say, Soho)
ADVERTISEMENT
---
---
6. Brush Up on Your Negotiating Tactics:
If you ask nicely, Equinox will sometimes be willing to waive the initiation fee.
I've never tried this personally, but there are instances where people were able to negotiate with a manager for a discounted rate.
Additionally, if you can afford to pay in full, for 6 months or even a year, you can try working with their membership advisers to lower your overall cost. If you have the cash to spare up front, it could end up being a good deal.
ADVERTISEMENT
---
---
And finally..
7. Try it first!
If you think you might be interested, do a free trial membership before you splurge. You can figure out which location you want, test out some classes and also do a tour of the facilities and equipment.
You'll need a referral from an existing member if you want a pass. If you don't have a current friend at the gym, feel free to email me via the Contact Form and I can get you a pass to any Equinox location.
Make sure to include your full name, email address and which gym location you'd like to tour (otherwise I won't know who to send it to!)
ADVERTISEMENT
---
---
If you're curious about the types of classes Equinox offers, read reviews of my favorite Equinox classes here.
Shop My Favorite Activewear
---

ADVERTISEMENT
---
---
Follow me @Sher She Goes on