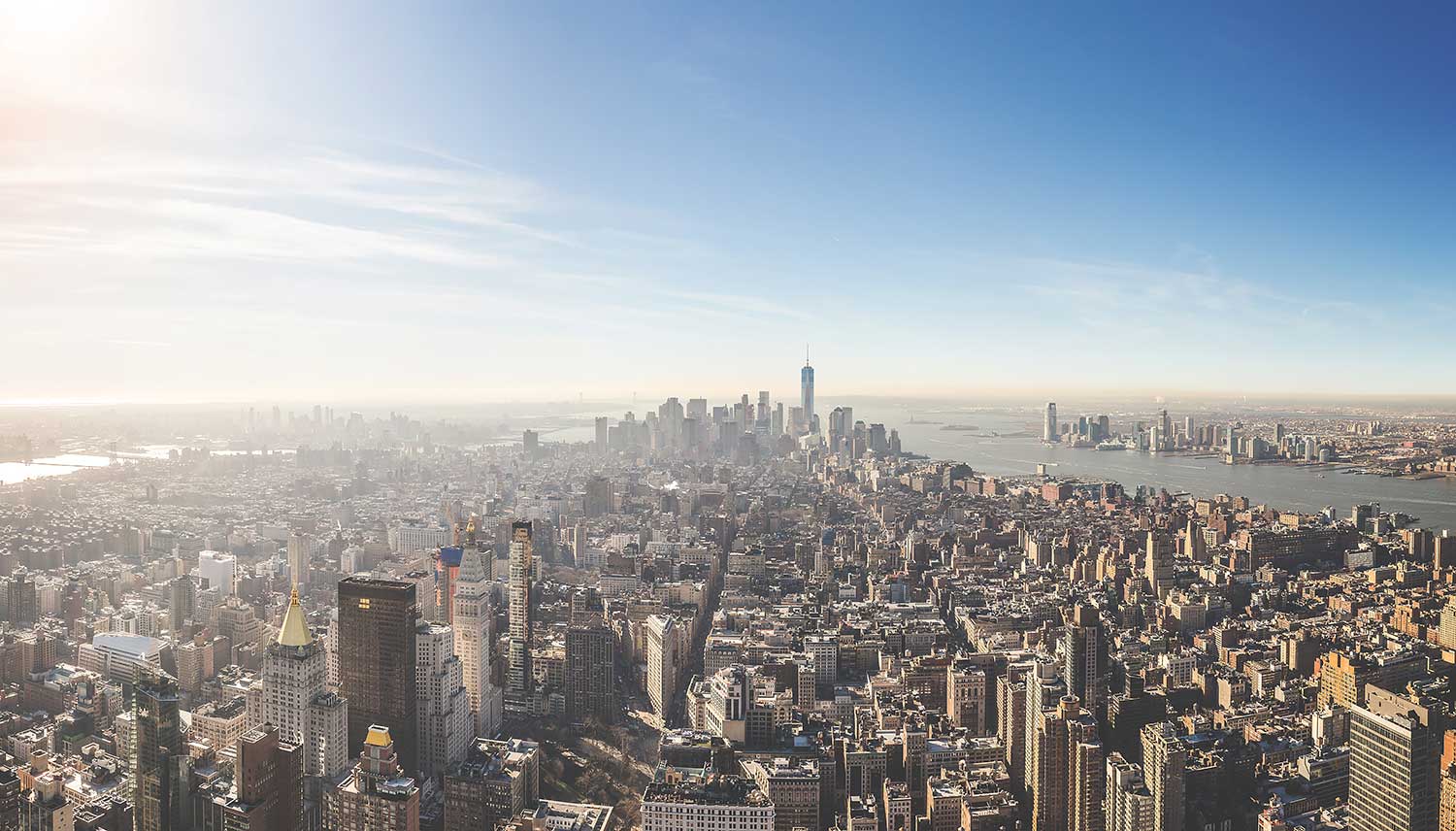 The Best Day Trips from New York City
At some point a New Yorker will tell you that
the city is conveniently located near so many exciting experiences just outside New York
there are so many exciting experiences outside New York that it would be shameful to waste such an opportunity, and
the last time he left Manhattan was 2014 when he went to a concert in Bushwick and realized the late-night decision between a 65-minute subway commute and a $45 taxi should be avoided at all costs.
New York's blessing – the endless number of unexplored museums, restaurants, galleries, and bars around every corner – is exactly what can make justifying a day trip from NYC difficult. On the other hand, every New Yorker will tell you that at least 1-2 times a year something happens (Usually the 4 train during rush hour: thanks, DeBlasio!) that immediately begs for some unwinding outside this crazy city.
Keep reading for the 5 best day trips from NYC!
---
---
1. Niagara Falls
Despite being among the 7 natural wonders of the world, Niagara Falls often gets overlooked on vacation itineraries. Usually, people visiting Buffalo or Toronto realize too late how close the Falls are and then take a hastily arranged trip to spend five minutes freezing their butts off (and by people, I mean my family growing up!).
If you've visited Niagara Falls but, like me, feel like you've never actually spent time there, this is the tour for you. Among the most comprehensive day trips from New York, this tour offers a round-trip flight connecting New York and Niagara (roughly 60 minutes each way) that includes guided tours from the American and Canadian sides, a buffet lunch overlooking the Falls, and the opportunity to walk directly behind sections of the Falls.
Shuttle buses depart from midtown between 5:00am and 9:00am and the entire day lasts around 14 hours. This tour does require an entire day, but if you have the empty itinerary space the Niagara Falls tour is easily among the most unique and fun day trips from NYC!
Check availability and rates here.
2. Catskills Hunter Mountain
While many believe a multiday Vermont trip is the only way hit the slopes from New York, Hunter Mountain, located just 2 hours north of Manhattan, makes winter day trips from NYC a breeze.
Nestled in the beautiful Catskills, Hunter Mountain offers 58 ski and snowboard runs as well as dedicated tubing and snowshoeing areas. Skiers and snowboarders of any level can enjoy Hunter, as the main mountain nicely sandwiches Hunter One (all greens and blues) and Hunter West (blacks and double-blacks).
When I was in outdoor retail, my store would sponsor day ski trips from NYC whose expenses could quickly accumulate. That's why this day trip package – which includes transportation, lift tickets, equipment rental (including helmet), and one lodge beverage – is such an incredible steal. The icing on the cake (slope?) is the manageable trip length, which usually lasts from 7am to 7pm.
Check availability and rates.
---
---
3. Brews, Booze, and Vines of the Finger Lakes
Given I already (probably) spend too much weekend time impersonating Dionysus at the Bacchanalia, I find compelling the logic that imbibing would be better where the air is cleaner and the views are less…well, I should save the review of my Chinatown dive bar for later.
Among the best fall day trips from NYC, the Brews, Booze, and Vines tour has a proud commitment to drinking, drinking while learning more about how distilleries, vineries, and farms operate, and drinking some more.
The whirlwind full day tour takes you to 4 breweries in upstate New York, and highlights the rich history and food of the Finger Lakes region. Plus, it also takes you to the Glass Factory Brewery and includes a hearty pub lunch!
Don't worry if you're a little lightheaded reading this – many stops along the way offer plenty of fresh cheese, vegetables, and baked goods to keep you going!
Check availability and rates here.
4. The Hamptons, Sag Harbor, and Outlet Shopping
Now that we've got your fall and winter day trips from NYC covered, let's turn our attention to the Hamptons, a de facto synonym for summer day trips from NYC.
While many people have heard of The Hamptons (and its well-earned reputation for bourgeoisie ragers), even more would have no idea where to go or what to do once they got there (for longer than I'd like to admit I didn't even realize The Hamptons were part of Long Island…I just assumed that, based on word association, they physically couldn't be the same place).
Fortunately, this 12-hour Hamptons tour does all the heavy lifting, organizing visits to South Hampton's mansions, Sag Harbor's yachts, and, of course, Tanger's outlets. For relaxing beach day trips from NYC that efficiently introduce one of New York's legendary playgrounds, it's tough beating this comprehensive Hamptons tour!
Check availability and rates here.
---
---
5. The Upstater (Hudson Valley Tour)
For one of the more, um, well-rounded Hudson Valley day trips from NYC, check out The Upstater, one of Viator's newest tours featuring the Ulster County's breathtaking scenery.
Departing Manhattan at 8am, The Upstater tour's first stop is New Paltz, one of David Rockwell's favorite towns featuring fun shops and restaurants all set amidst the gorgeous cliffs and lakes of the Hudson Valley. From New Paltz you'll hike through the Mohonk Preserve, an 8,000-acre oasis featuring incredibly photogenic (especially during fall!) forests, fields, streams, and rivers.
The Upstater follows a "no pain, no gain" approach to the Hudson Valley beverage scene by visiting brewery hotspots including Brooklyn Cider House, Arrowood Farms, and The Yard Owl after you've worked a sweat hiking through Mohonk. Finally, the tour ends with a group dinner at one of New Paltz's many farm-to-table restaurants before getting you to Manhattan by 10pm!
Check availability and rates here.
Follow Sher She Goes on