Unveiling Vodka Gastronomique, a Grey Goose Vodka launch with celebrated 3 Michelin-star Chef Alain Ducasse. Here's what we ate at Benoit NYC!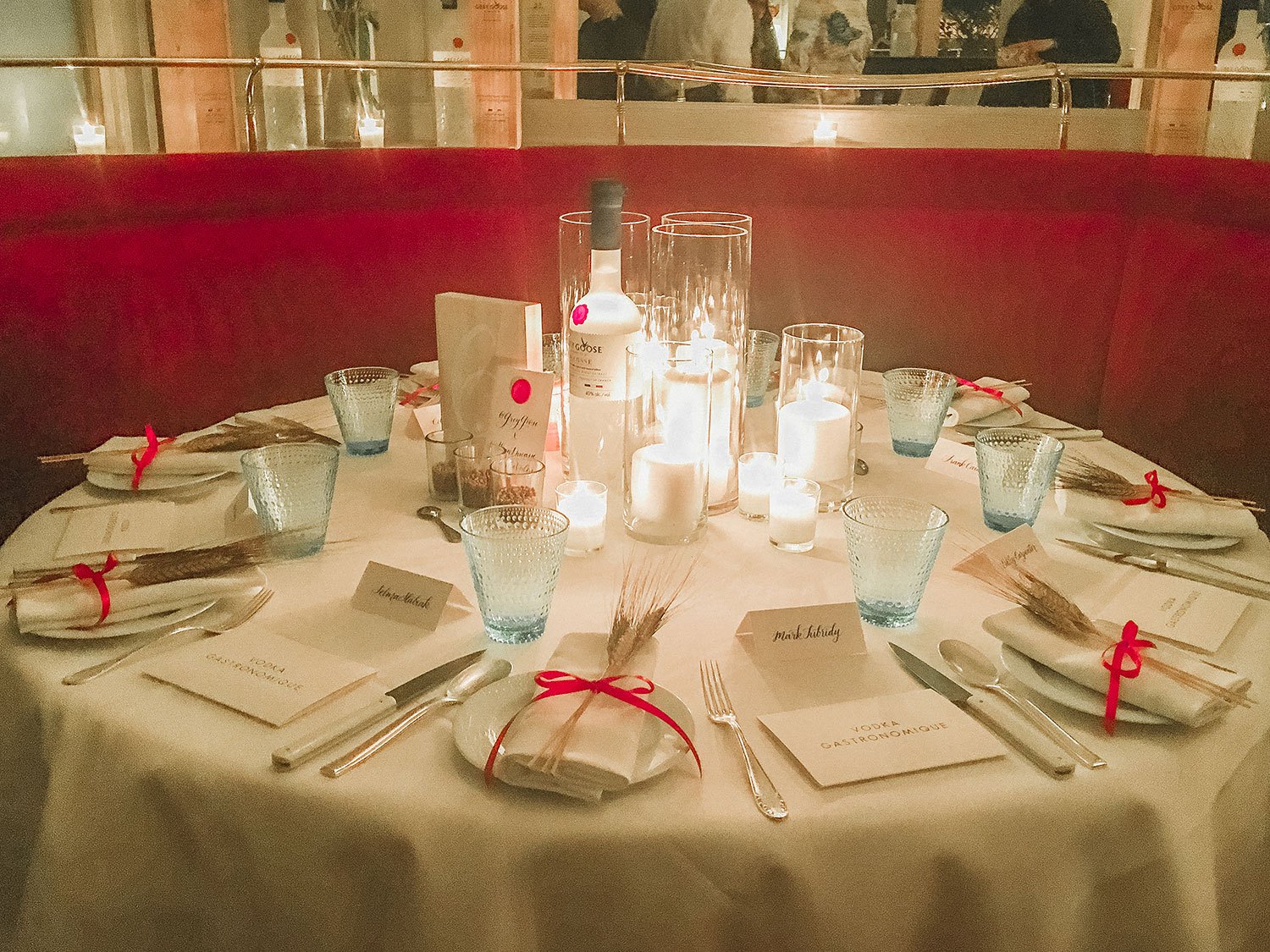 Dinner at Benoit NYC
Celebrating the launch of Vodka Gastronomique by Grey Goose & Chef Alain Ducasse
Studying abroad in Paris will always be among my favorite memories – the time I spent learning the French language, history, and culture indelibly fueled the passion for travel I carry today. So, when I heard about a New York dinner celebrating a collaboration between renowned chef Alain Ducasse and Grey Goose vodka, I couldn't wait to celebrate all things France, food, and fun!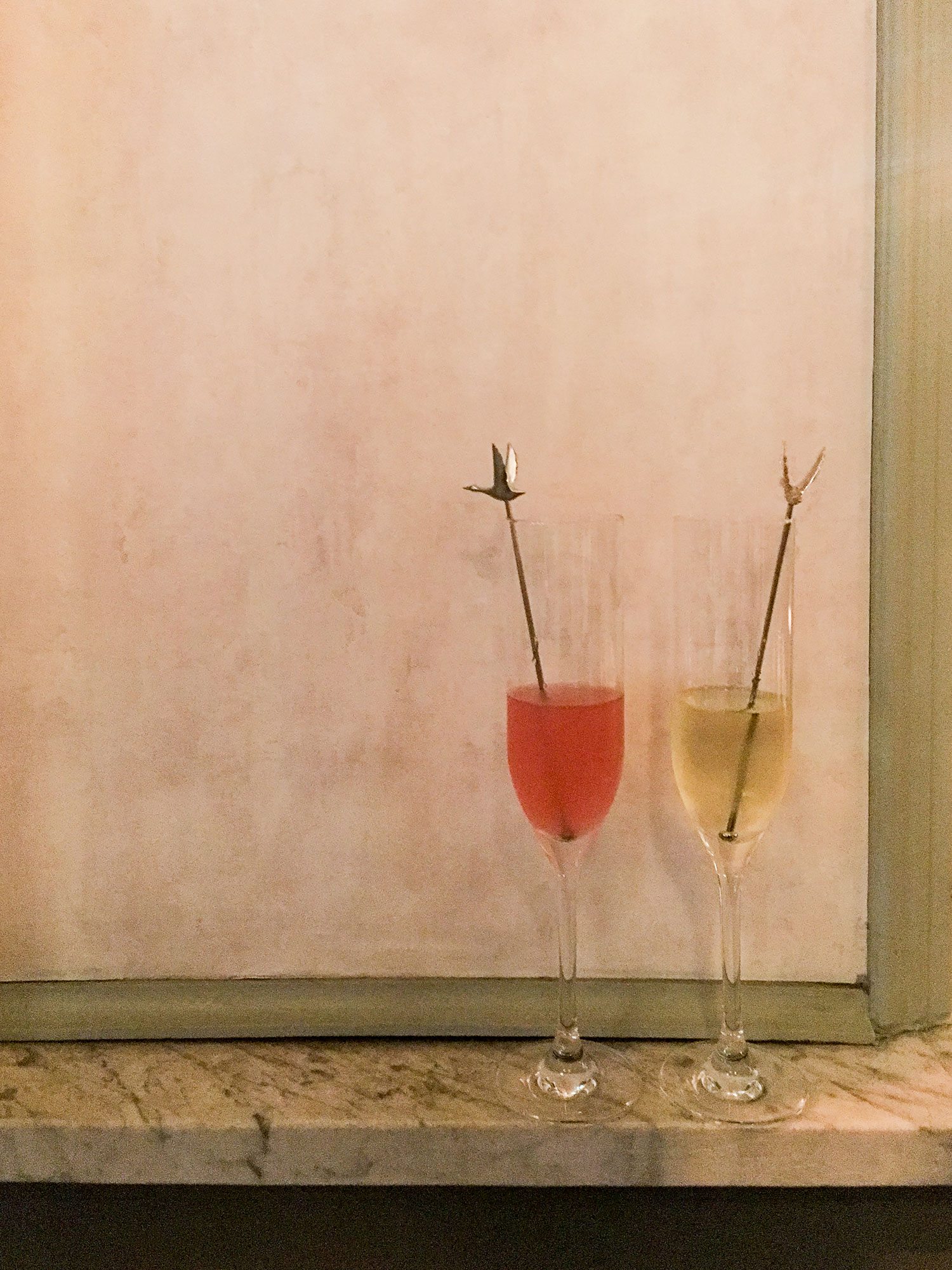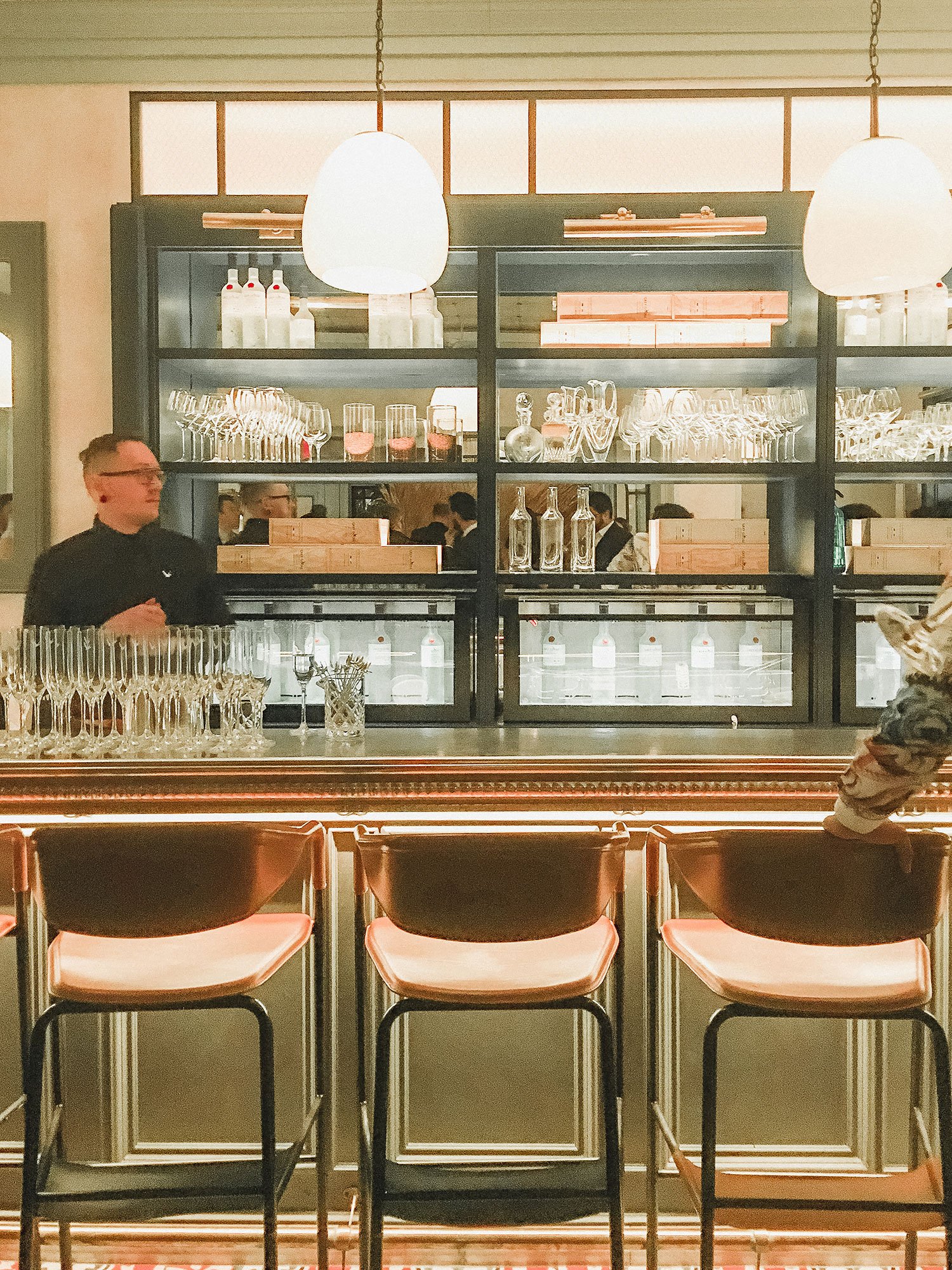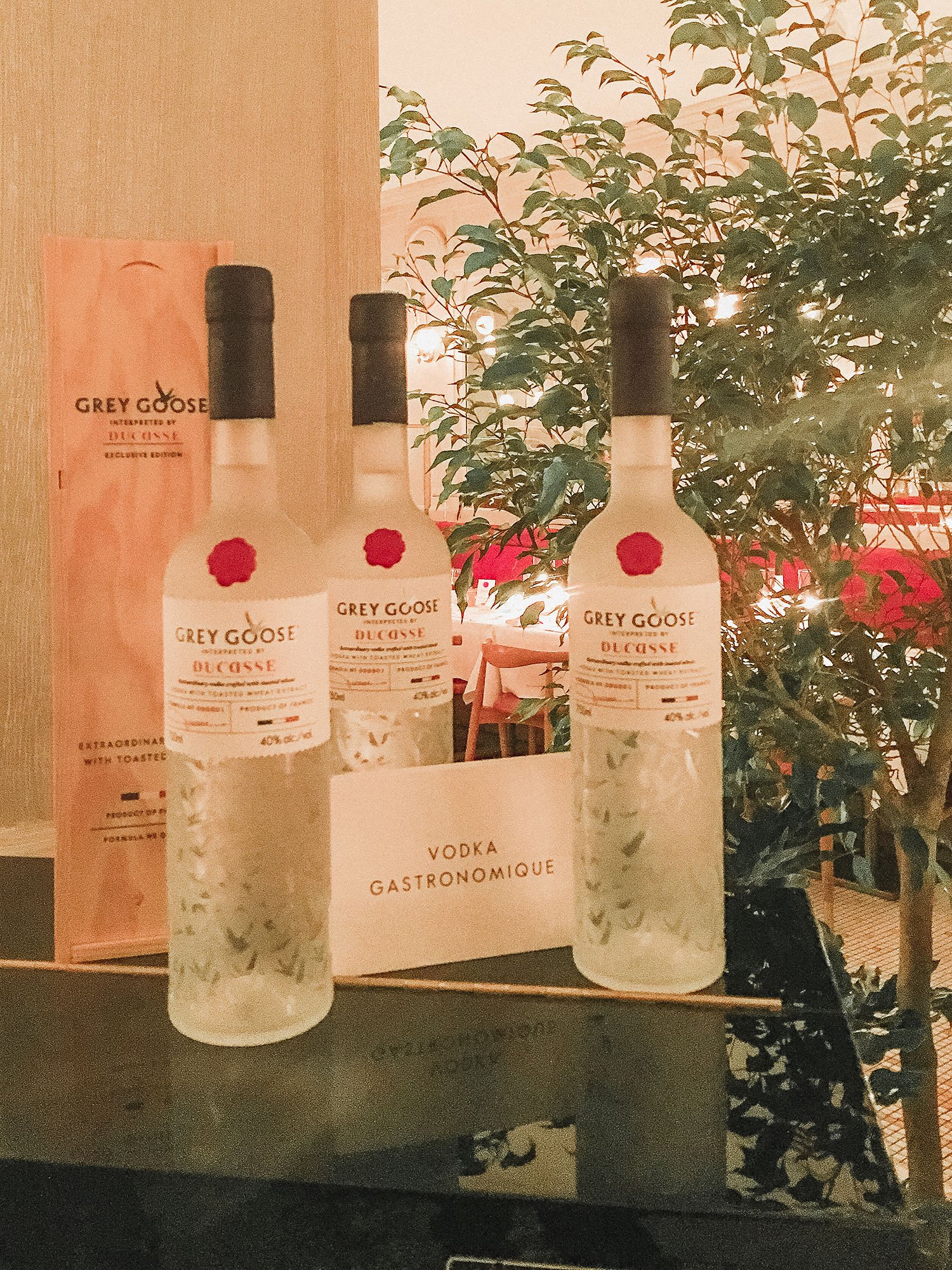 L'Histoire
Most popular vodka cocktails – Cosmopolitan, Bloody Mary, Moscow Mule, or a lovely Grey Goose martini – are, while delicious, not standalone drinks you would normally consider eating with food. Wanting to display the spirit's versatility, François Thibault, the Grey Goose cellar master, partnered with three Michelin-starred chef Alain Ducasse to create "Vodka Gastronomique", a new vodka category designed to sit alongside brilliantly-prepared dishes as an equal contributor to the fine dining experience. Made from three different levels of toasted Picardy wheat, Grey Goose by Interpreted by Ducasse is now available in the United States!
---
---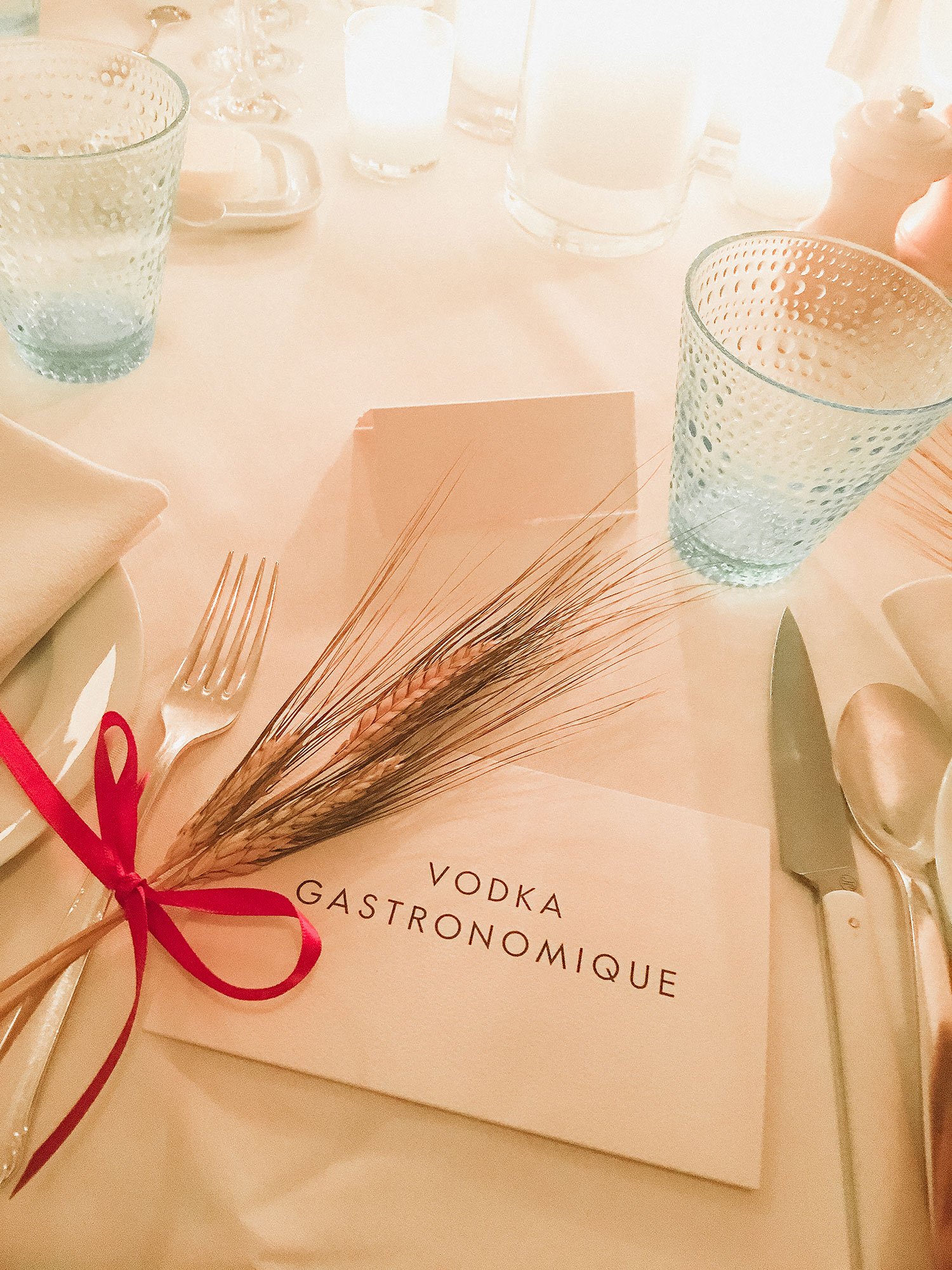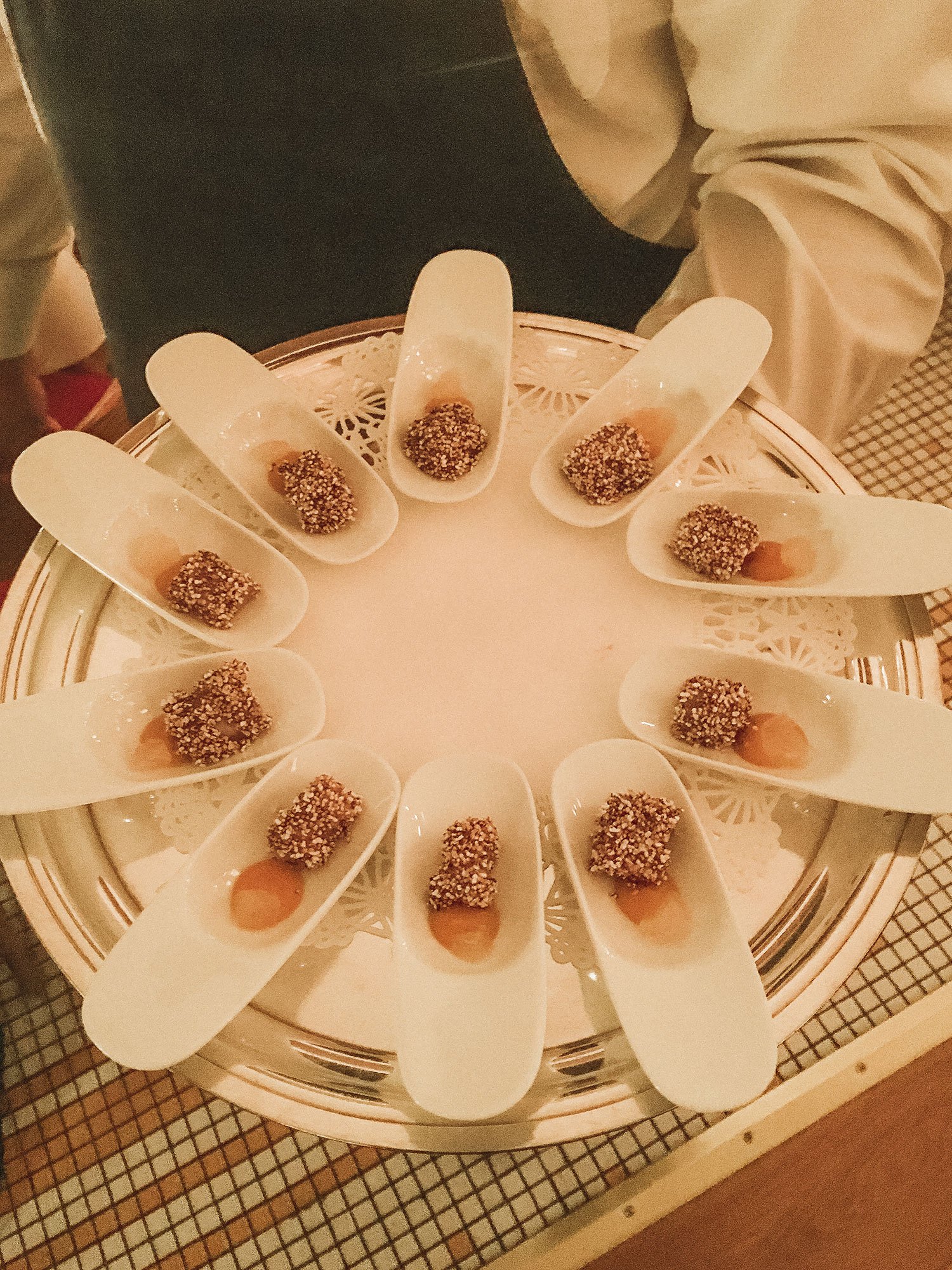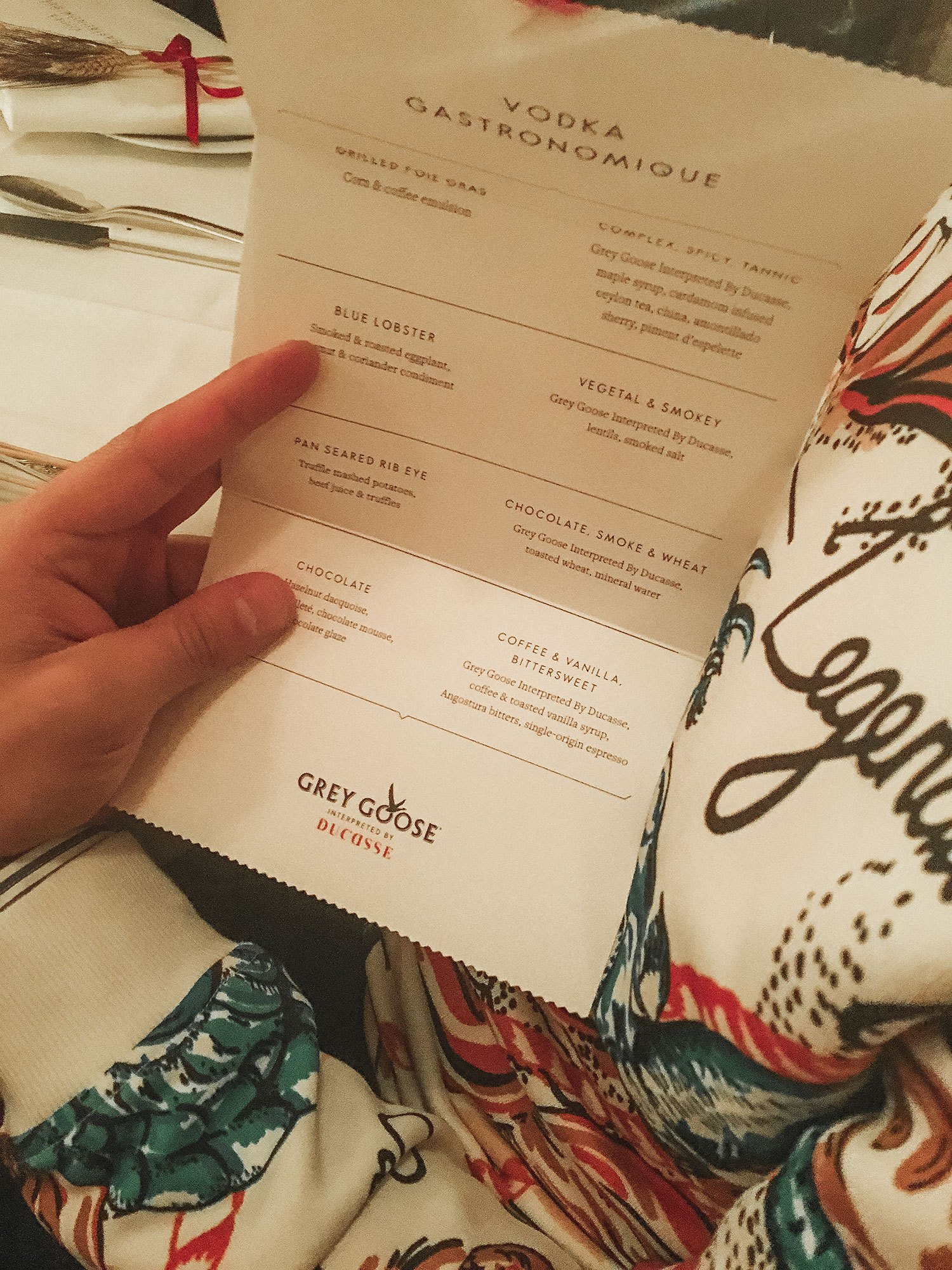 La Fête
The event was held at Alain Ducasse's midtown restaurant Benoit (60 West 55th Street) and was simply one of the most delightful events I've attended recently. The night kicked off with a cocktail hour in Benoit's new Wine Bar (which hosts live jazz each month's first Monday!), whose expansive mirrors and tiled floors invoked instant Parisian nostalgia. The party then migrated to the main dining room, which featured tables adorned with gorgeous candles, real Picardy wheat, and plenty of Grey Goose! The most exciting part of the night came just before dinner, when Alain Ducasse and François Thibault themselves were generous enough to address the crowd and offer some insightful background on their collaboration.
---
---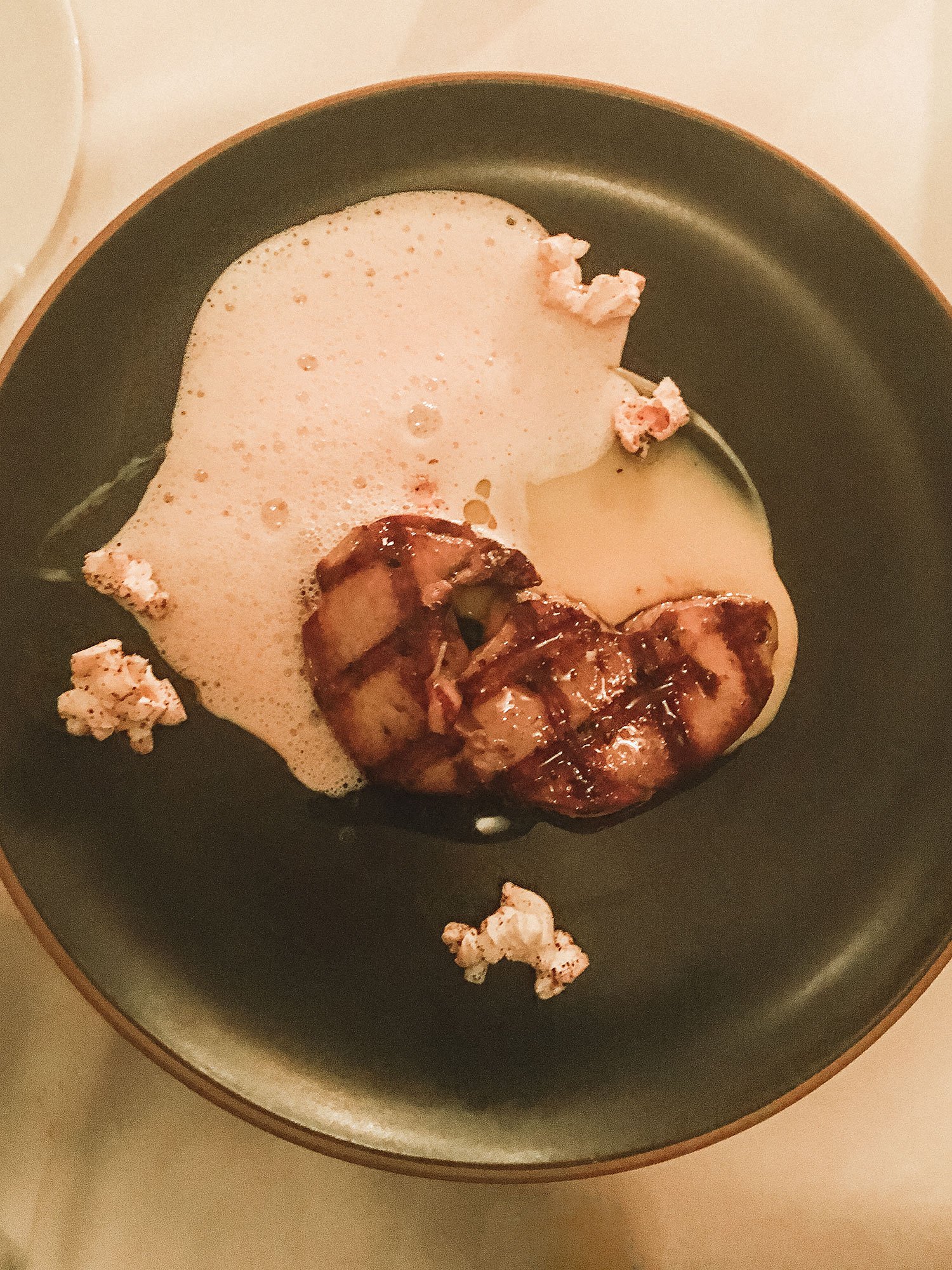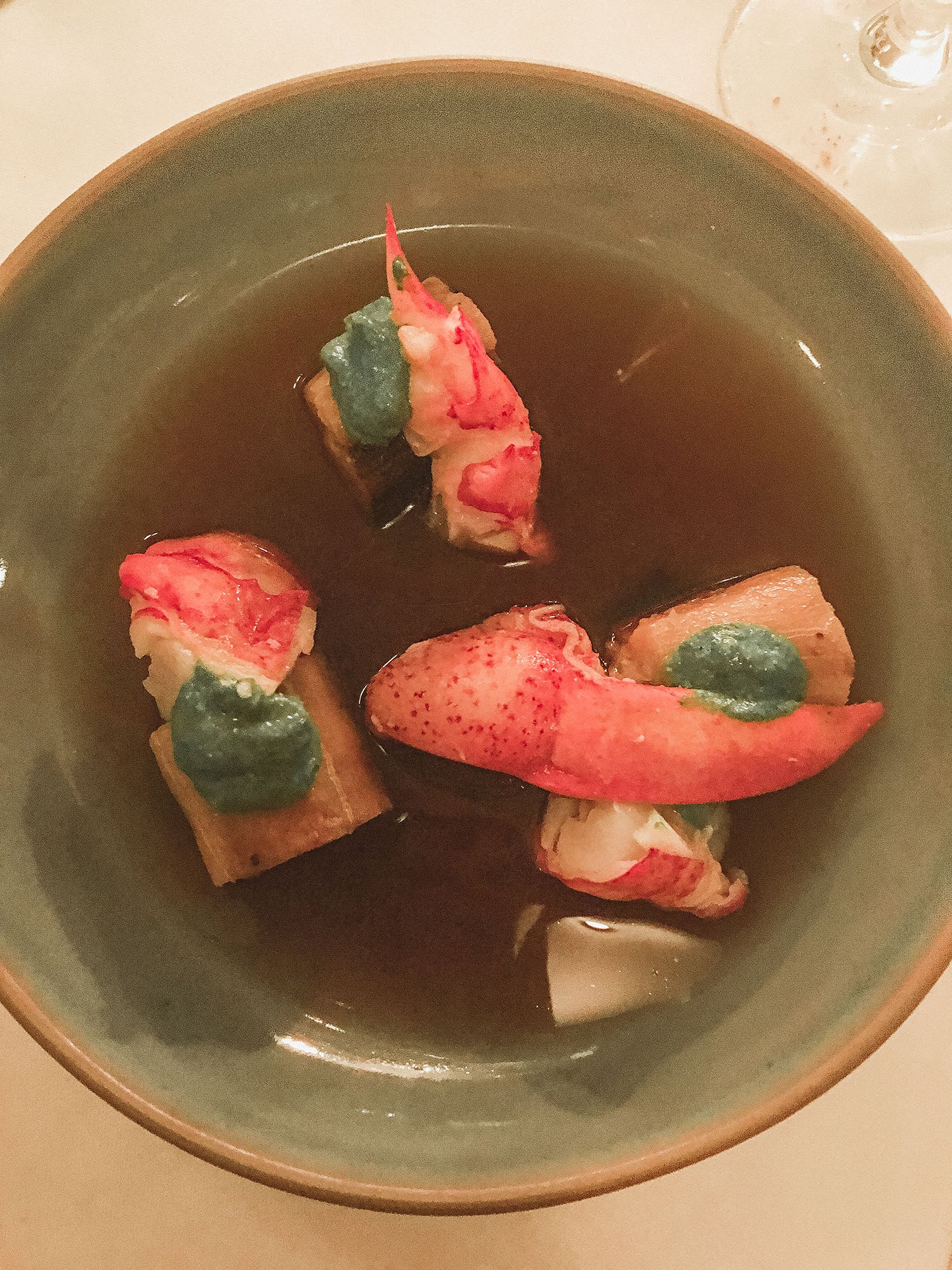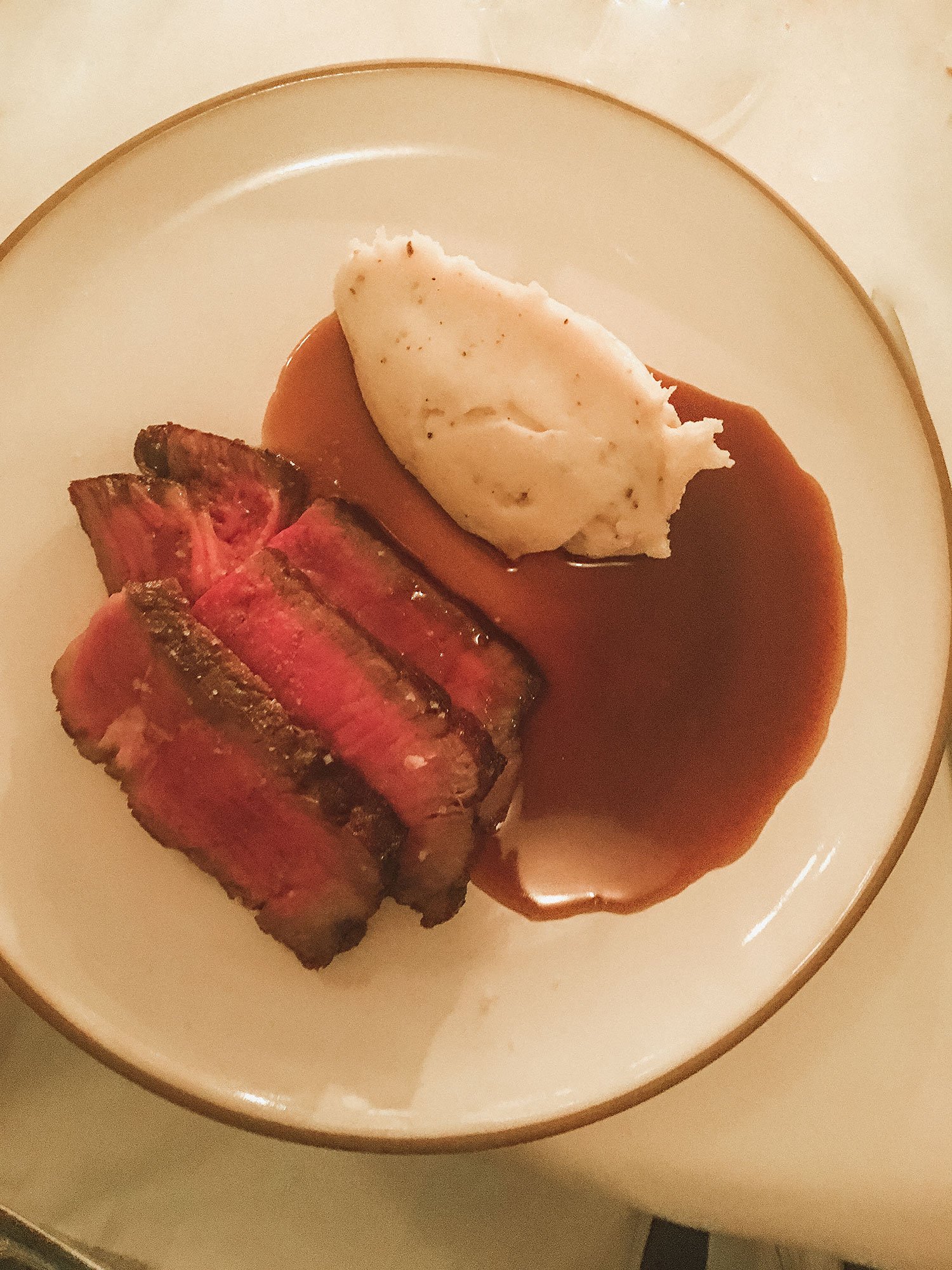 Le Cuisine
You can tell a Michelin-starred chef is behind the scenes when even the hors d'oeurve are the most delicious thing you've tasted in weeks! My personal favorite was the fingerling potatoes stuffed with cream and caviar, but it was honestly all delicious (and served in spades, too!). The main menu featured a delicious four-course prix fixe, whose hero dishes – blue lobster served in broth and prime rib with vegetables – were expectedly divine. It was likely the first course, grilled foie gras, that was the most pleasantly surprising, as I typically don't eat foie gras yet couldn't seem to put down my knife and fork. There was everything pleasant but nothing surprising, however, about loving the last course, a lovely glazed chocolate cake. And, finally, with bespoke Grey Goose Interpreted by Ducasse cocktails pairing each dish, the night was truly one to remember!
Follow Sher She Goes on