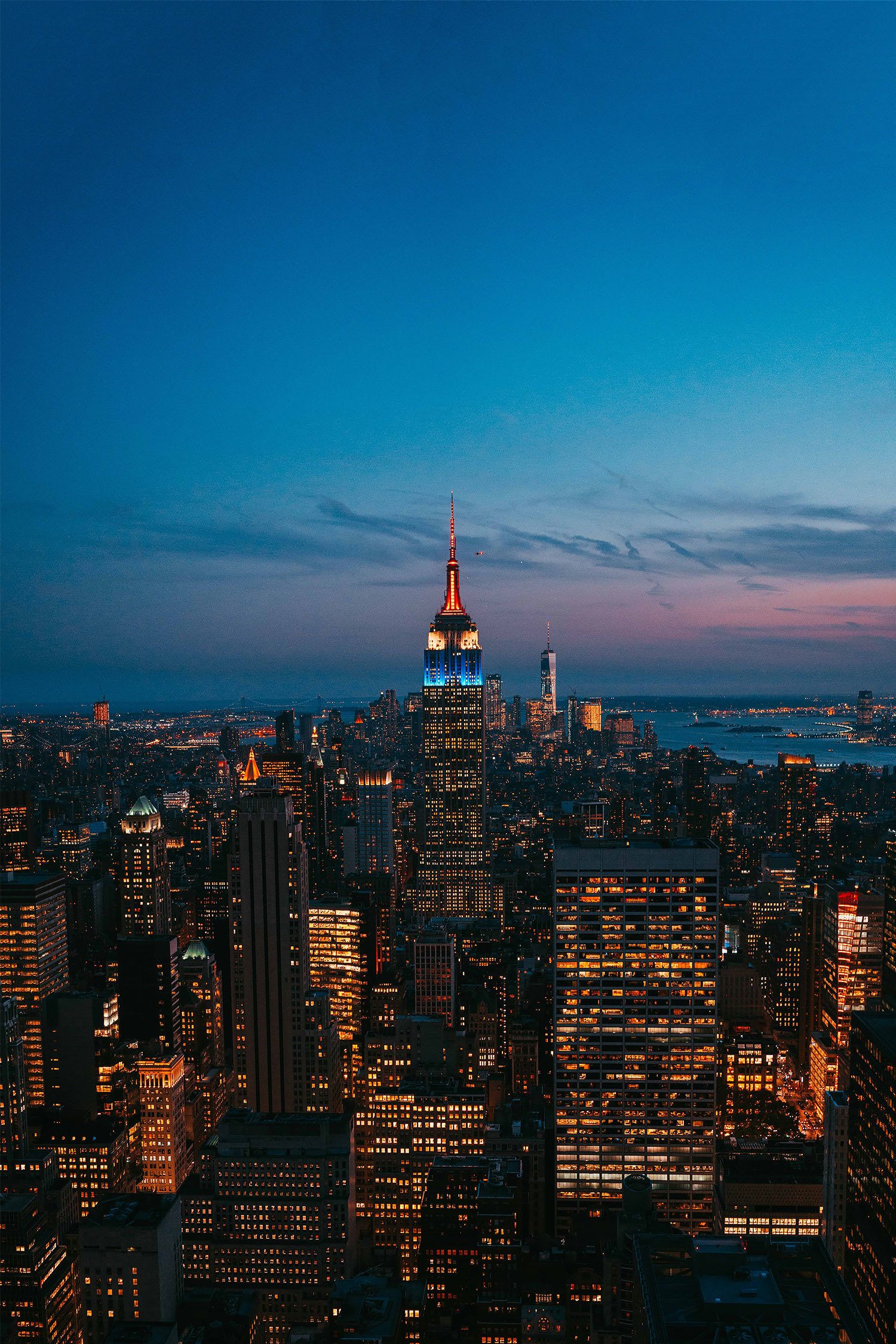 Affordable Hotels in NYC
If you're looking for a cheap hotel in Manhattan, look no further. We've combed through New York's hotels to find affordable accommodation for travelers on a budget!
In most cities, searching for hotels under $200 would literally yield too many results to survey. In Manhattan and Brooklyn, however, most people are giddy if they can score a couch on Airbnb for that little.
While that whole city-that-never-sleeps thing probably means you won't be making too much use of your hotel, everyone still needs a great place to freshen up before brunch, am I right?
Here are 7 affordable hotels in Manhattan and Brooklyn that won't break the bank.
ADVERTISEMENT
Best Cheap Hotels in New York City
Here's a summary of all our favorite affordable hotels in New York City. They include free wifi too!
Keep reading below for reviews of each hotel!
ADVERTISEMENT
---
---
Best Hotels in New York under $200 a Night
Around where I grew up, if you were willing to spend $200 on a hotel, you would be hooked up with the penthouse suite, fancy take-home toiletries, and at least a two bathrobe situation.
Granted you would be in the penthouse suite because it would be on the third floor of a franchised hotel, but that's beside the point. New York is a different ball game, though.
Here are 5 of the best hotels to stay in New York City if you're on a budget and want to visit without breaking the bank. Every NYC hotel listed below runs generally under $200 per night!
I know, sadly that's cheap by Manhattan standards of living..
1. The Gatsby Hotel
Neighborhood: Lower East Side
ADVERTISEMENT
---
---
2. Hotel Americano
Neighborhood: Chelsea
ADVERTISEMENT
---
---
3. The Time NYC
Neighborhood: Times Square
ADVERTISEMENT
---
---
4. Arthouse Hotel
Neighborhood: Upper West Side
ADVERTISEMENT
---
---
5. Hotel Hugo
Neighborhood: SoHo
ADVERTISEMENT
---
---
6. Pod 39 Hotel
Neighborhood: Murray Hill
ADVERTISEMENT
---
---
7. Hampton Inn
Neighborhood: Downtown Brooklyn
ADVERTISEMENT
---
---
The Best New York City neighborhood..?
If you want the quintessential "New York" visitor experience, Times Square is a very popular stop. The funny thing is New Yorkers avoid Times Square like the plague!
But, if you want to stay close to the lights and action, check out this post for top Times Square hotels.
Read more:
Where to Stay in New York: A Neighborhood Guide
The Best Hotels in Times Square
The Best Museums in New York City
You Might Also Enjoy:
Planning a Trip to New York City
An Insider's Guide to New York City Museums
Guide to the Best Coffee Shops and Acai Bowls in NYC
The Best NYC Furniture Stores for Every Budget
A Neighborhood Guide to New York
Affordable NYC Hotels Under $200 / Night
Fun Events & Things To Do
Institute of Culinary Education Class Review (+ Promo Code)
NY Botanical Garden: Orchid Evenings
Art After Dark at the Guggenheim Museum
Cherry Blossoms on New York's Roosevelt Island
Christmas & New York City's Holiday Train
New York City Eats & Restaurant Reviews
Asian: Cha-An, Hatushana Sushi, Mihoko's 21 Grams, Jinya Ramen
Brunch: The Wren, The Meatball Shop, Brooklyn's Smorgasburg
Dinner: The Wayfarer, L'Artusi, Racines, Tamarind, Sociale
Fine Dining: Musket Room, River Café, The Modern, Annisa, Benoit
Getaways from New York City
Follow me @Sher She Goes on