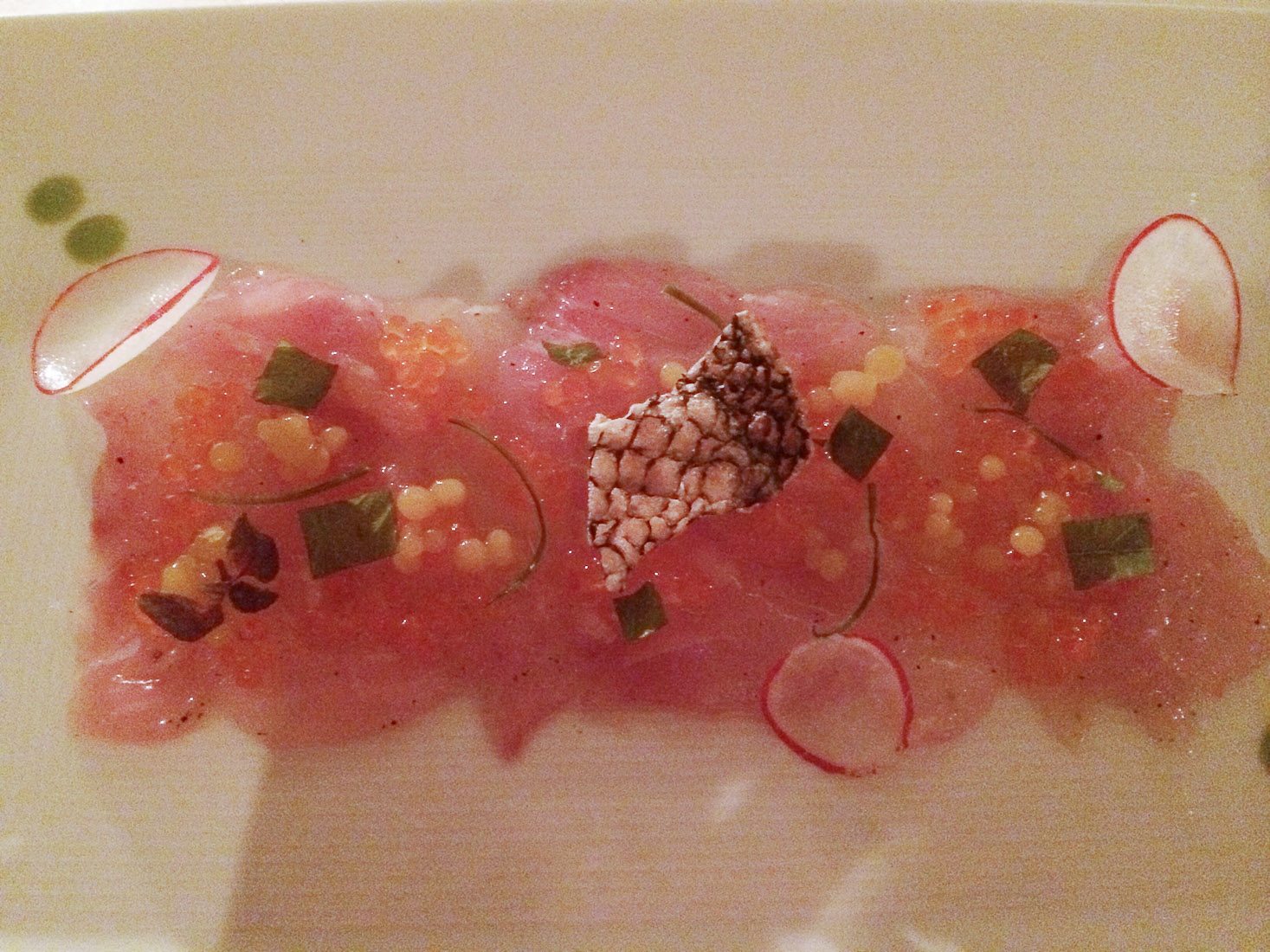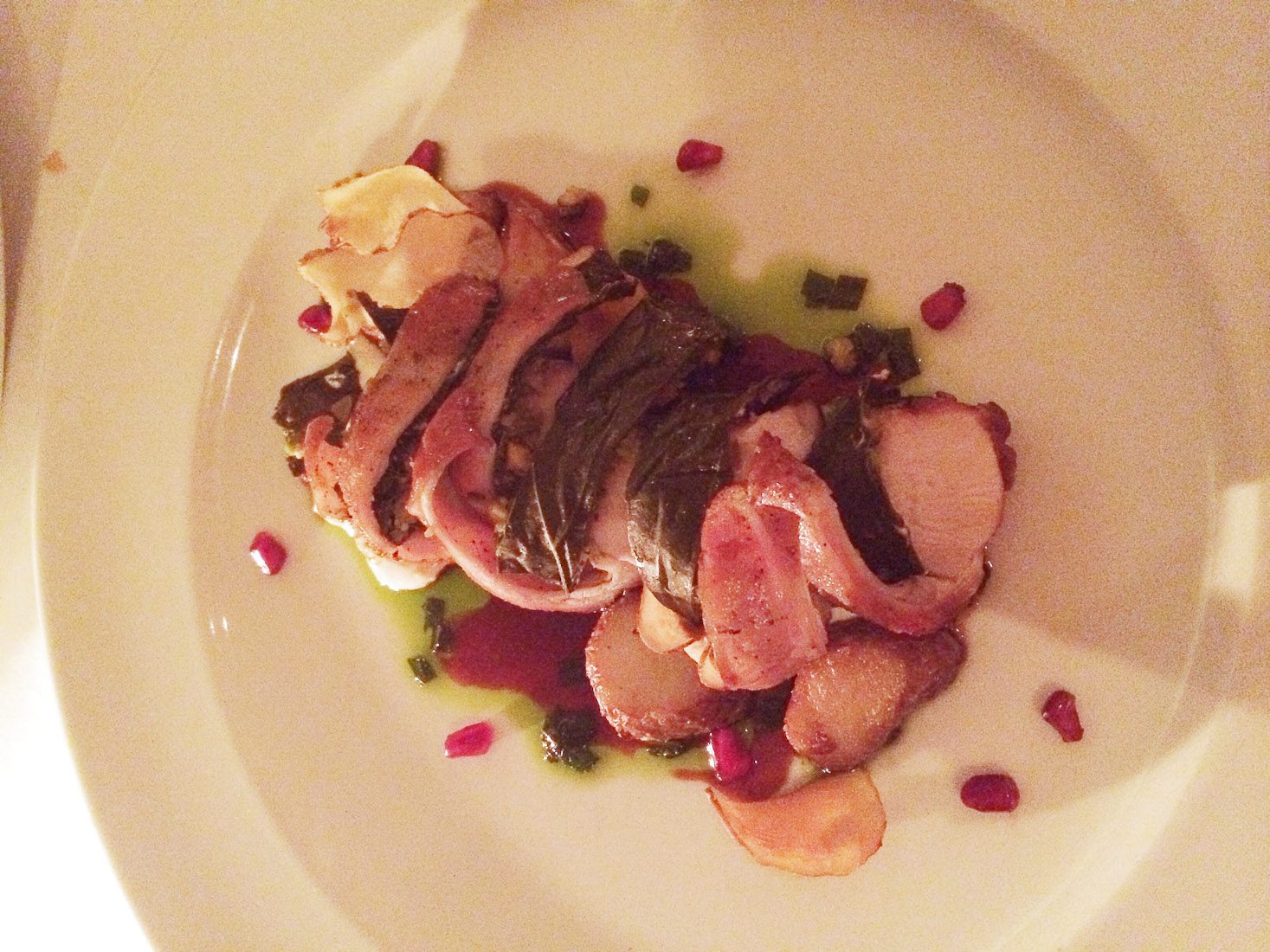 Had a wonderful birthday dinner at annisa, the cozy West Village restaurant owned by Anita Lo. The menu is heavily seafood influenced, with some slight Asian flavors and French technique. We had the black sea bass sashimi with trout and barbecued squid with thai basil and fresh peanuts for appetizers. I'm usually not one for raw fish but the sashimi was light and very fruity; the squid was curled up and presented very pretilly – both were delicious!
We tried the lobster with sea urchin, fennel and sauternes and the rabbit saddle with pistachio, mint and grape leaves. It was my first time trying rabbit. I expected it to be more game-y than it was, but thought it tasted good! The lobster was delicious of course. annisa is especially creative on the desserts. We had the pecan and salted butterscotch beignets, which came with bourbon milk ice – a sort of liquored ice cream that was a little too strong on the whiskey, and the "tasting" of chocolate and malted desserts. This was phenomenally good, especially as I love all things chocolate. The little bubble tea shotglass is deceptive! I thought it was milk tea, but it was actually a chocolate syrup with little chocolate bity balls.
Excuse the horrible picture quality. I always really look forward to special dinner nights out – but why oh why does dinner time = dark, dismal lighting? These are some pretty horrendous shots but it was a great dinner and I wanted to share anyway. Maybe someday I'll get to be a food photographer and bypass all these crummy quality pics but in the meantime.. enjoy!