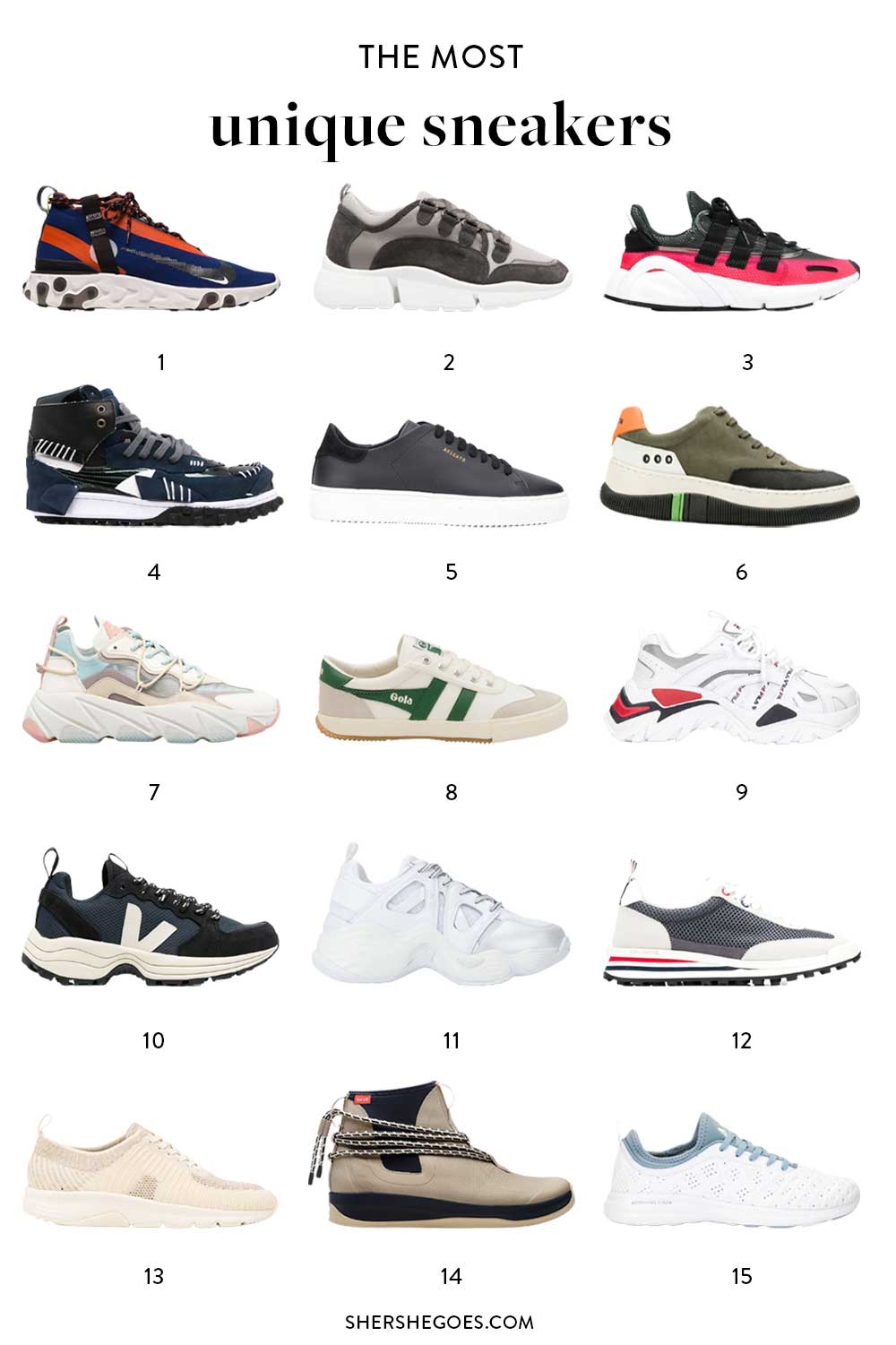 The Most Unique Sneakers (2021)
Can we all agree that anytime you are wearing sneakers you're, broadly speaking, only doing 1 of 2 things?
Like working out or otherwise doing something casual?
That's right – I thought so, too.
So why on Earth do we keep getting fooled into buying the same, ordinary sneakers that we've already seen a million times before?
Now don't get me wrong, I love classic sneaker looks, whether they're white, black, or simply everyday casual sneakers.
But the reality is, since you're never wearing them when you need to look your most polished, sneakers are a great opportunity to become adventurous and push the boundaries of your fashion sensibilities!
Fortunately there are many unique sneaker brands that can oblige such footwear fashion curiosity!
Keep reading for our 7 favorite unique sneaker brands!
ADVERTISEMENT
Keep reading, or pin this article to save it for later ⇟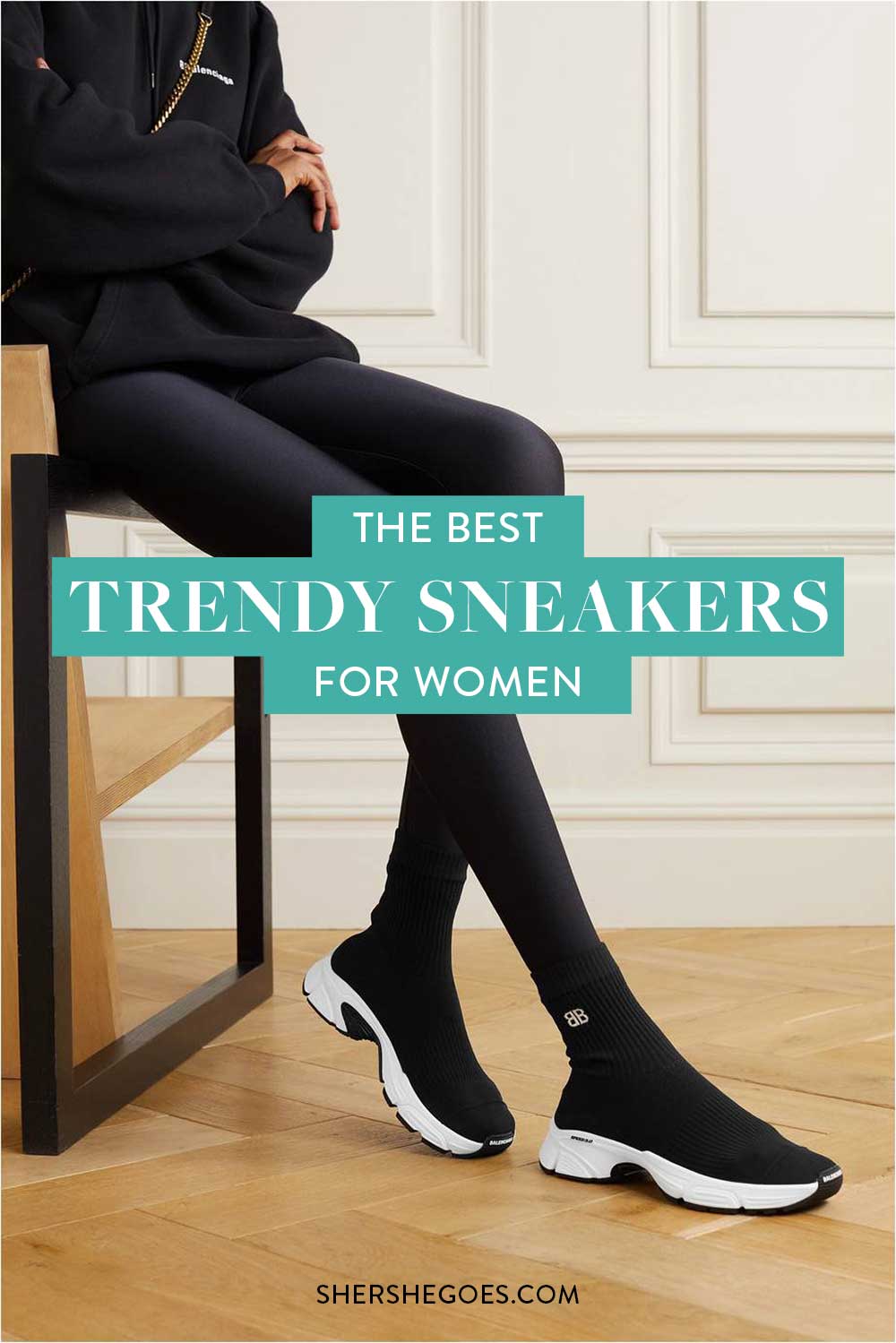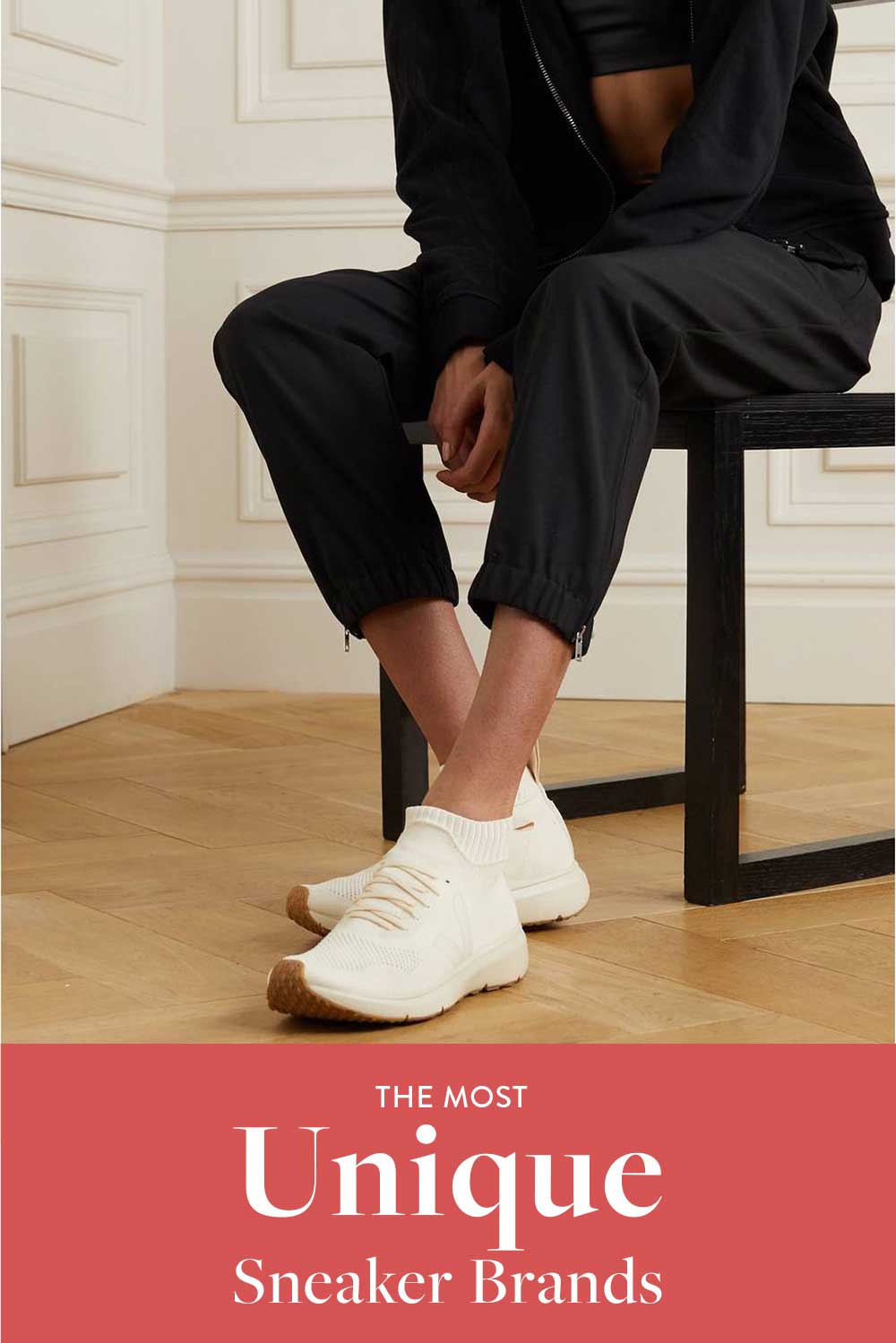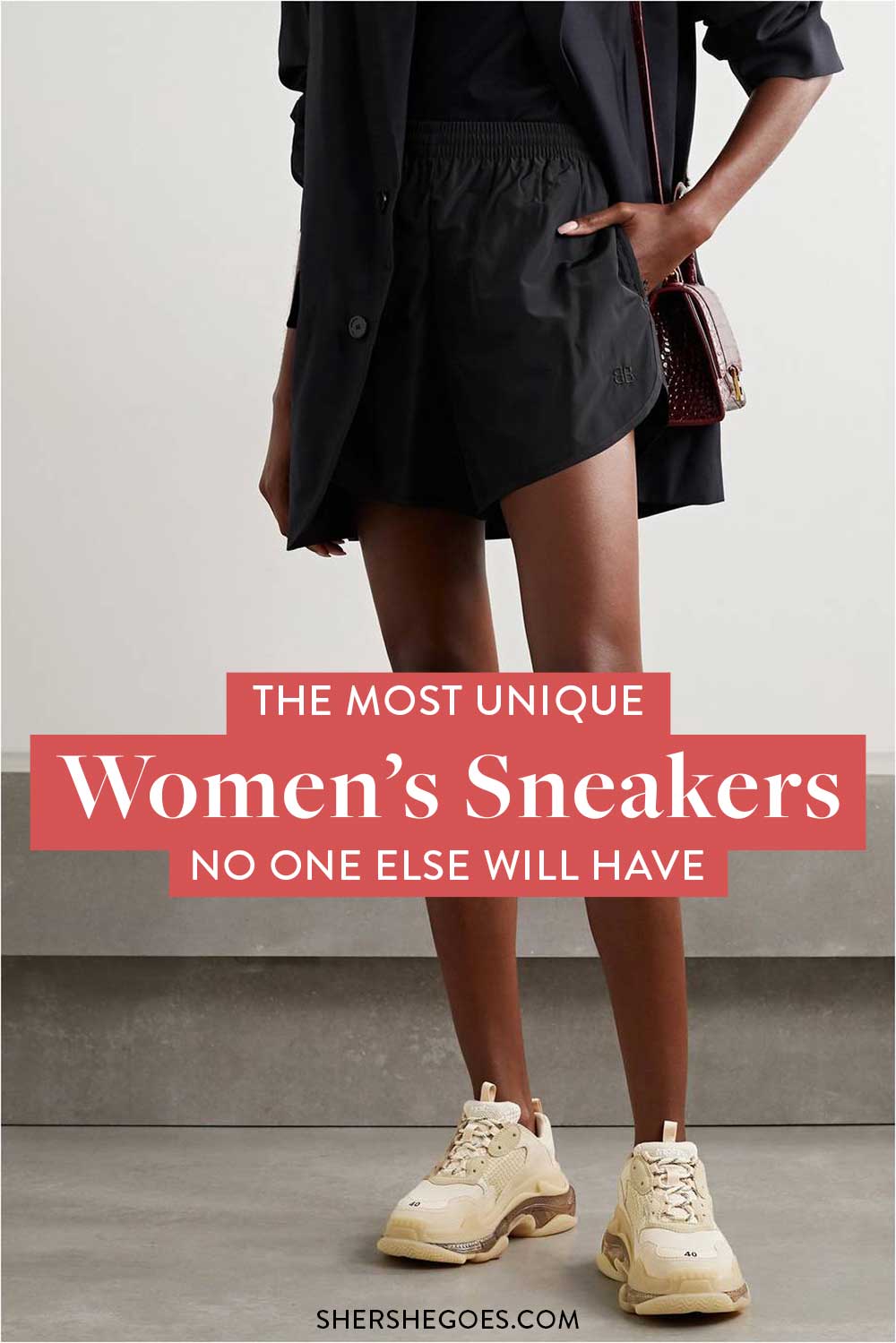 ADVERTISEMENT
---
---
The Best Women's Unique Sneakers (2021)
Just because everyone wears shoes doesn't mean everyone has to look the same. Check out our favorite unique sneaker looks for women this year!
Top Unique Sneaker Brands for Women
ADVERTISEMENT
---
---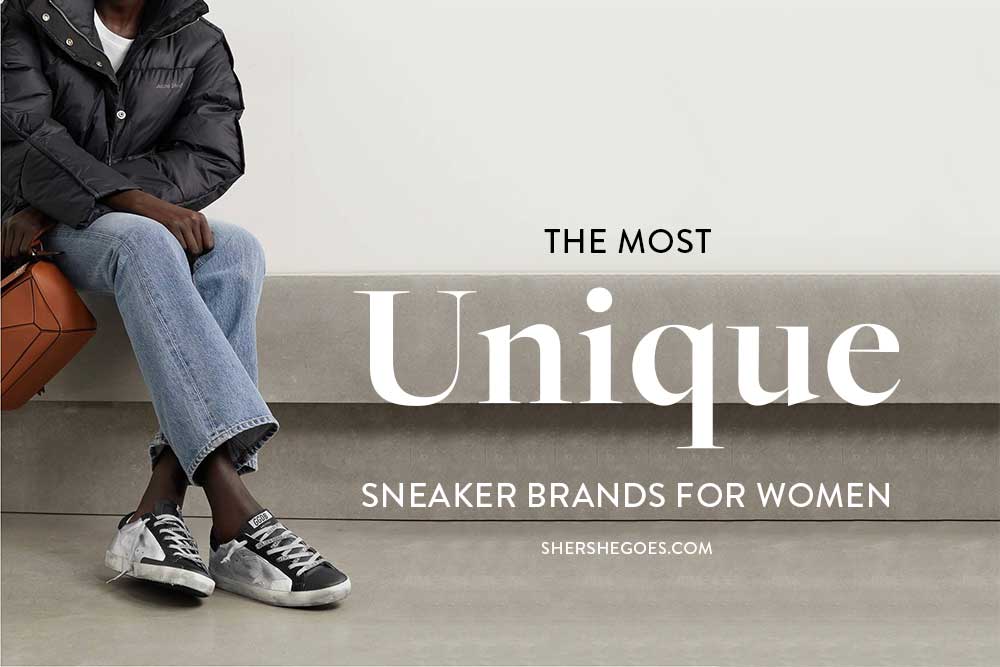 The Best Women's Unique Sneakers
Most Unique Sneaker Wedge: LINEA Paolo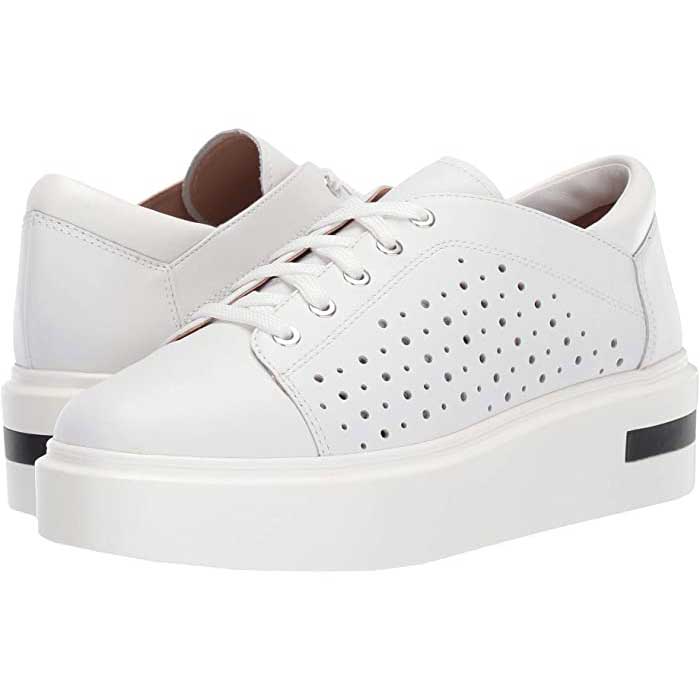 It's hard to go wrong with wedge sneakers, which are known for being comfortable, stylish, and leg-sculpting.
The LINEA Paolo wedge sneakers, featuring a unique perforated upper and boldly colored platform stripe are sure to bring a refreshing look to your shoe closet!
ADVERTISEMENT
---
---
Most Unique Sneaker Boot: Skye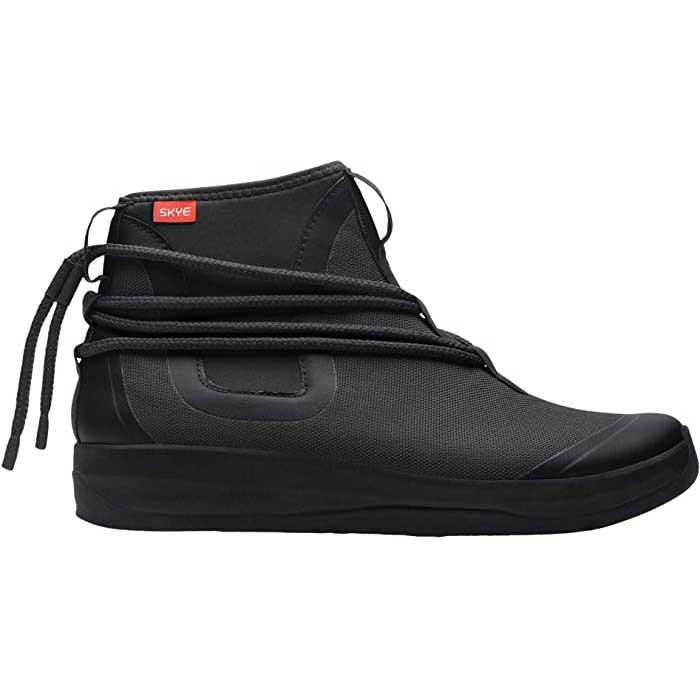 Fashioned as a "sneaker boot", these unique sneakers from Skye feature the comfort and lightweight traits of a sneaker while maintaining the grip and weather protection of winter boots.
Plus, these unique sneakers are also made with at least 20% recycled content, so you can help save the planet while you rock an awesome look!
ADVERTISEMENT
---
---
Most Unique Mary Jane Sneaker: Propet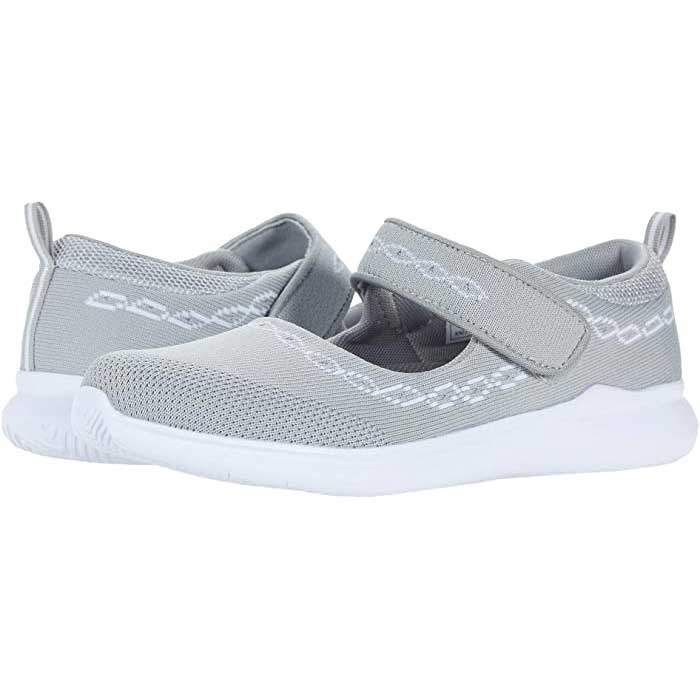 If your only mental image of Mary Jane shoes links to Dorothy in the Wizard of Oz, then let's just say these shoes from Propet will strike you as…unique!
Made with convenient hook-and-loop closures and an ultra lightweight textile fabric, these sneakers basically feel like socks!
ADVERTISEMENT
---
---
Most Unique Platform Sneaker: Schutz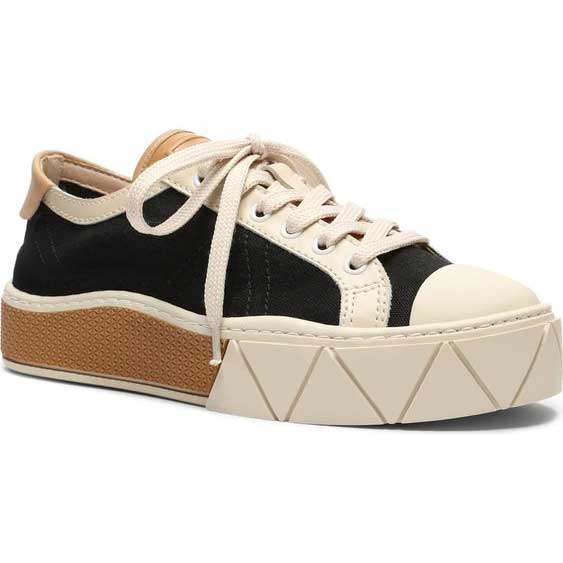 Platform sneakers are inherently bold looks, but this pair from Schutz really takes the cake.
Everything about these unique shoes screams avant-garde, including the wide laces, two-tone upper, and multicolor platform!
ADVERTISEMENT
---
---
Most Unique Nike Sneaker: Air Zoom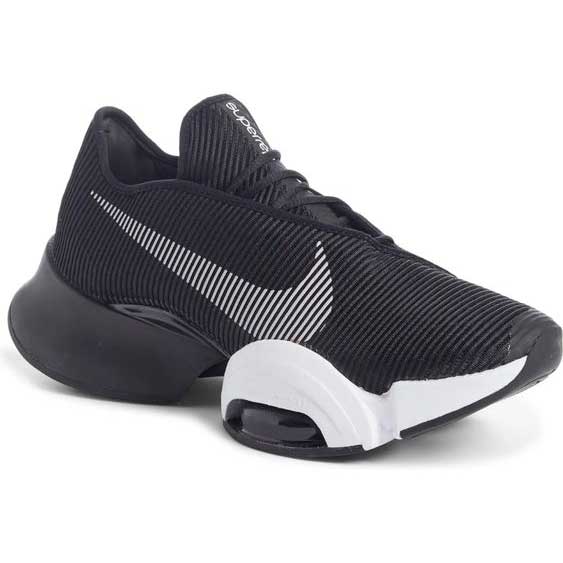 Nike's sneaker portfolio is so vast it could merit its own blog post, but I had to mention these incredible Air Zoom trainers.
Designed with peak physical activity in mind, these sneakers feature superior cushioning, a lightweight construction, and a fly-plate hardware that evenly distributes weight and buoyancy across your entire foot!
ADVERTISEMENT
---
---
Most Unique Tennis Sneaker: Gola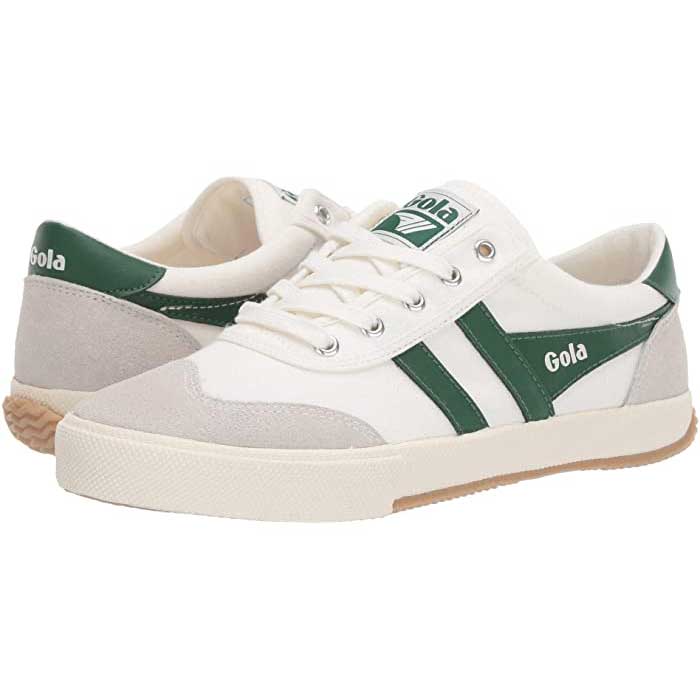 Retro sneakers are definitely in right now, and one of my favorites comes from British footwear brand Gola.
Evoking the classic tennis shoe, these unique sneakers are made with a super comfortable and breathable blend of textile, suede, and leather!
ADVERTISEMENT
---
---
Most Unique Running Sneaker: On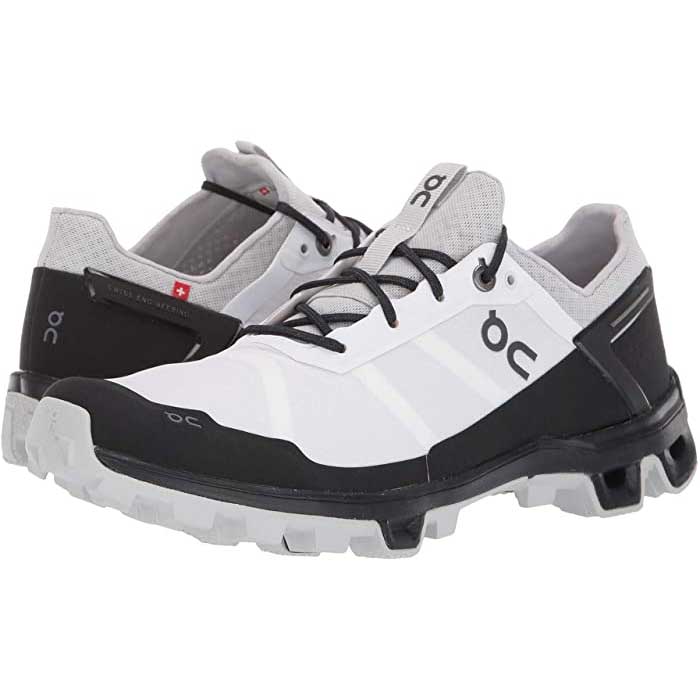 Swiss sneaker brand On has become wildly popular among serious runners over the last few years – and it's easy to see why.
With breathable mesh lining, a ripstop upper, and a super sturdy rubber outsole, these shoes are perfect for even the most rugged runs!
ADVERTISEMENT
---
---
Shop Women's Unique Sneaker Brands
---

ADVERTISEMENT
---
---
Read More in my favorite Comfy Shoe series:
Most Comfortable Shoes
The Most Comfortable Flats EVER
The Most Comfortable Sandals for Summer
The Most Comfortable Boots for Winter
The Most Comfortable Heels (you can actually walk in)
Best Sneakers
The Best White Sneakers that Go with EVERYTHING
Cute Casual Sneakers to Wear Anywhere
Best Boots
The Best Chelsea Boots to Wear All Year Round
The Best Lace Up Boots for Military Inspired Chic
The Best Over the Knee Boots that Make a Statement!
The Best Shearling Boots to Stay Cozy this Winter
The Best Black Combat Boots That Go with Everything
Cozy At Home Shoes
The Best Mules for Easy Slip on Style
The Best Loafers to Look Polished but Stay Comfy
Shoe Reviews
The Best Travel Shoes in Every Style - Sneakers, Slip Ons, Flats & Sandals
Everlane Flats - These 5 Pairs are Extra Comfortable
OluKai Shoes: Sneaker & Sandal Review
Where to Get Stuart Weitzman Boots on Sale
Designer Inspired
The Best Cap Toe Ballet Flats to Get the Chanel Look, for Less
Classic Chanel Inspired Slingbacks (Two Toned)
The Best Chanel Inspired Espadrilles to Rock All Summer
The Best Manolo Blahnik Lookalikes
The Best Over the Knee Boots that Rival Stuart Weitzman Lowlands!
Follow me @Sher She Goes on