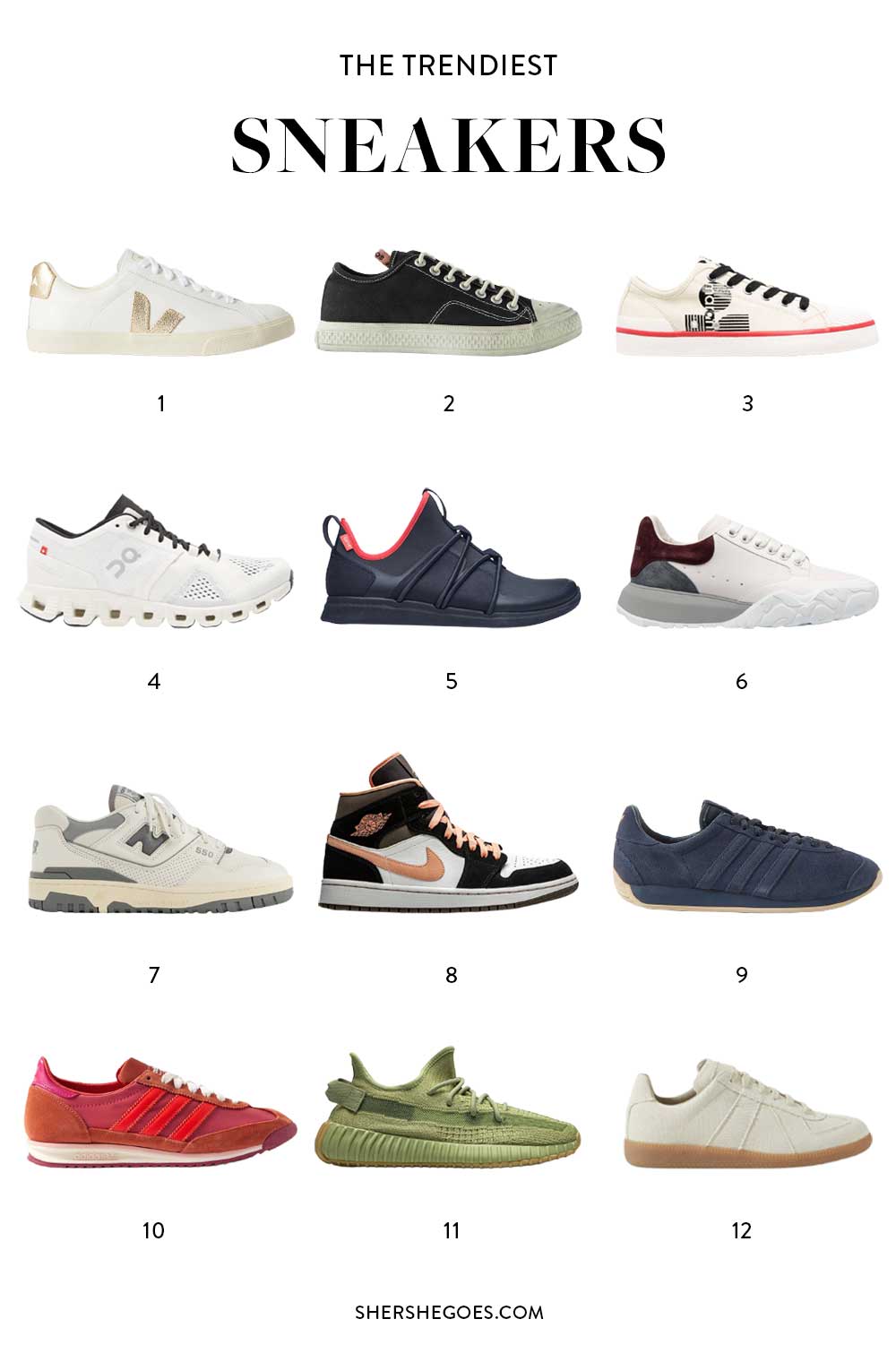 The Most Trendy Sneakers (2021)
2021 has already brought us some trends we thought we'd never see.
Masks…vaccinations…royal family gossip…you get the picture!
One trend we can always expect to see – but only hope to understand – is the new wave of sneakers each year that are considered "in" or "hot".
Just because sneakers have been around forever doesn't mean we are any more prepared to dissect which sneakers are going to carry the fashion flag in a given year.
Fortunately, the investigative team at Sher She Goes has been in the lab since Thanksgiving working day and night to figure out which sneakers are going to be the trendsetters of 2021.
Keep reading for the 6 trendy sneakers 2021 will turn into superstars!
ADVERTISEMENT
Keep reading, or pin this article to save it for later ⇟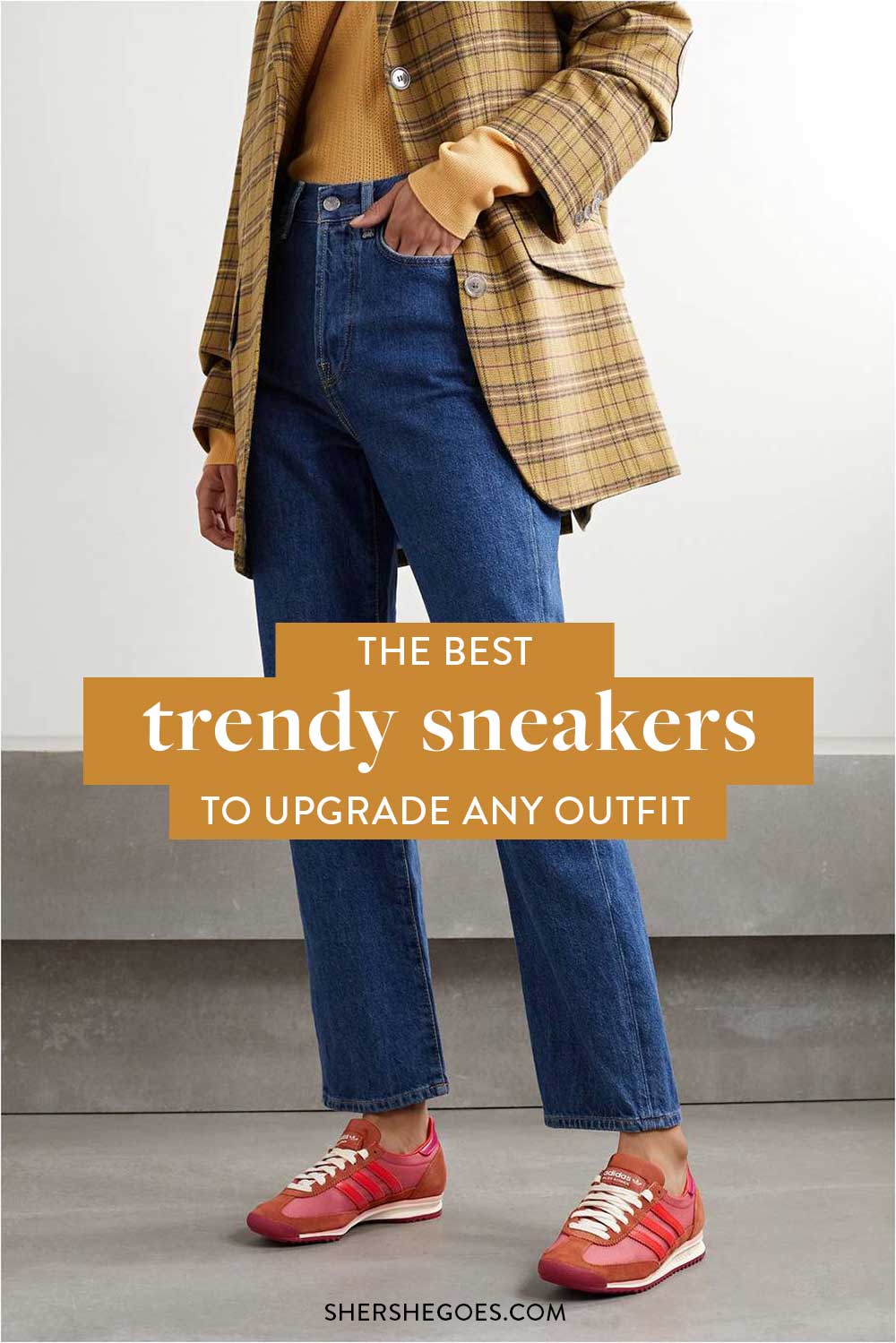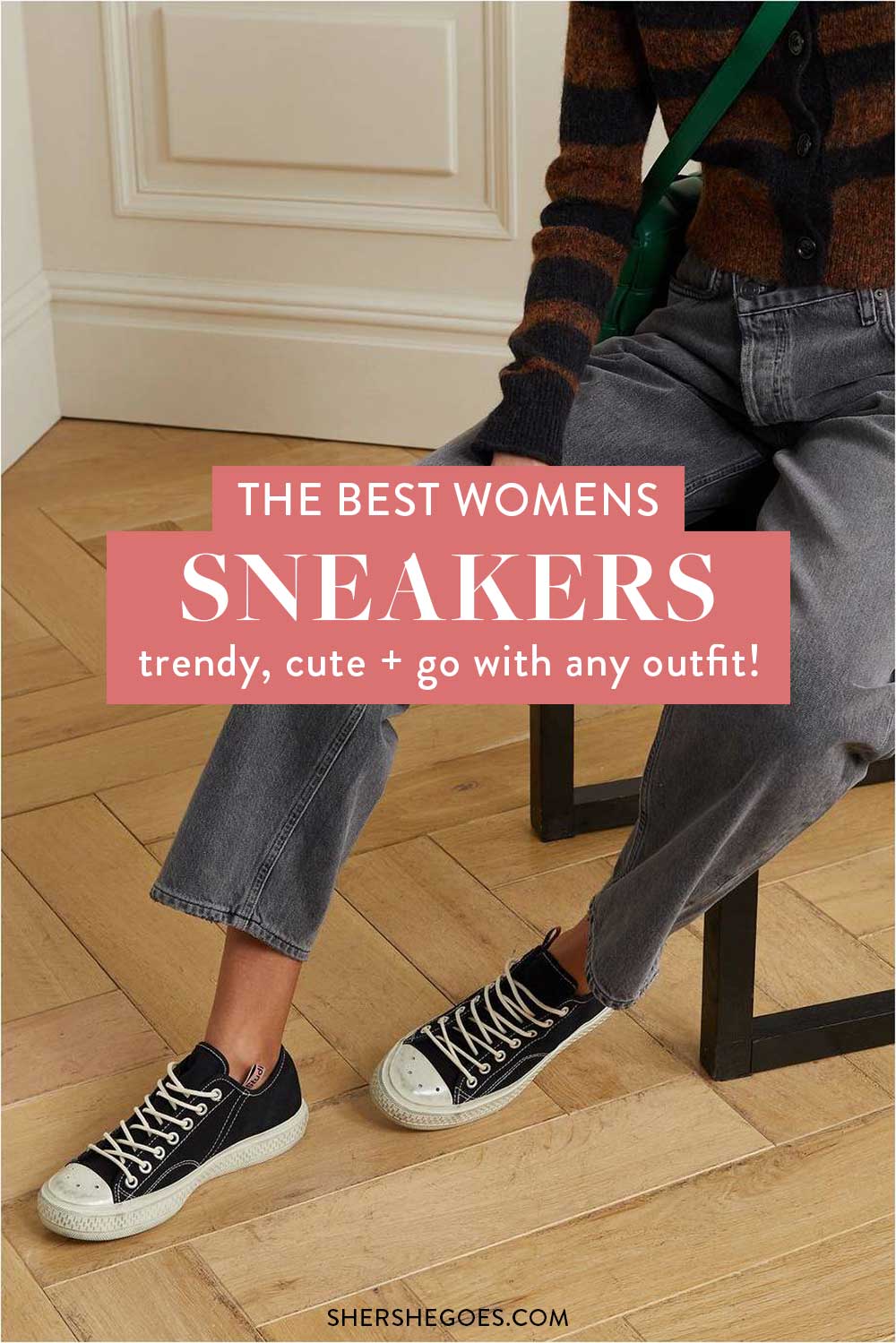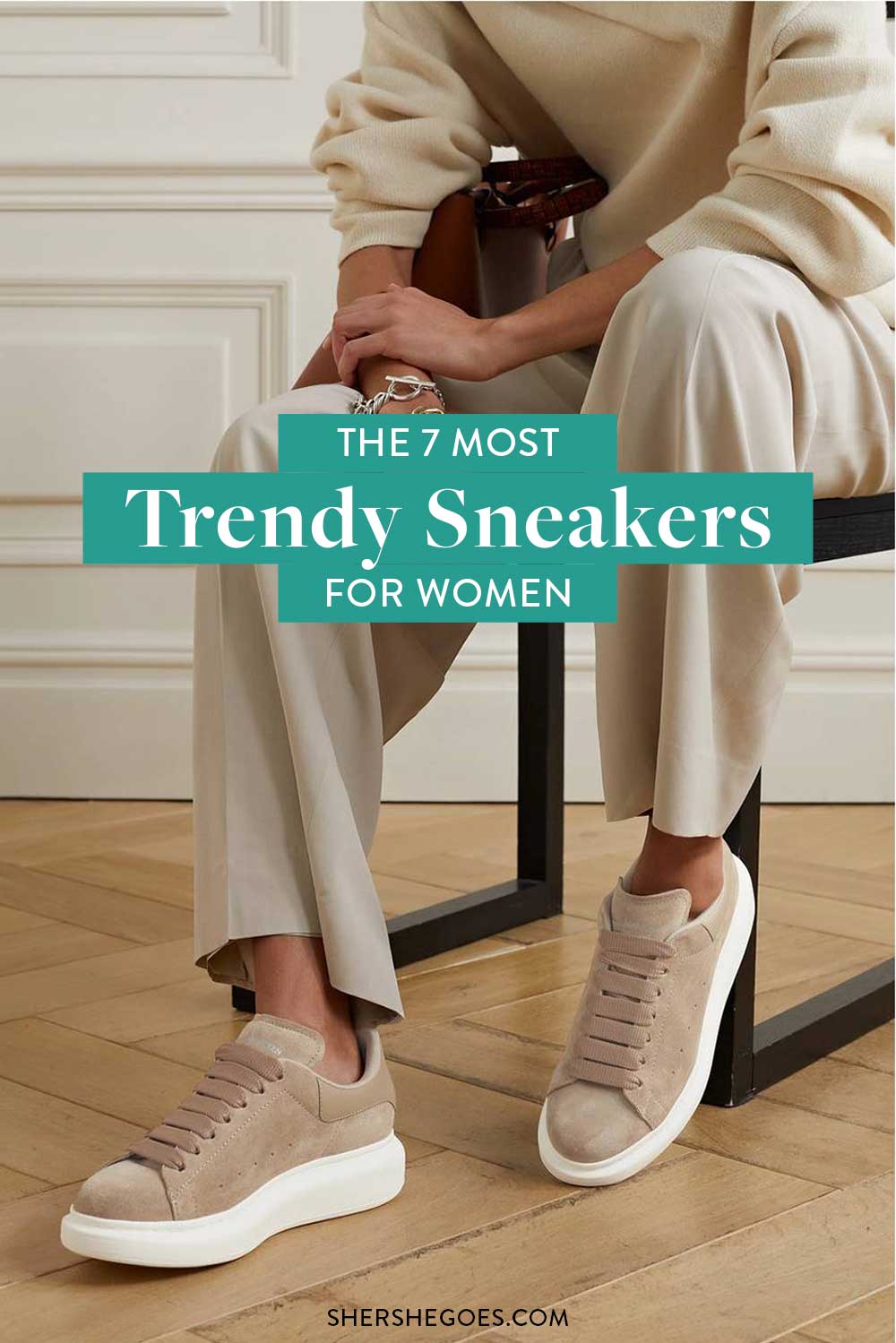 ADVERTISEMENT
---
---
The Best Women's Trendy Sneakers (2021)
Sneaker trends are some of the most befuddling and fast-moving fashion trends out there. We've broken it all down with the trendy sneakers you can't miss!
Top Trendy Sneakers for Women
ADVERTISEMENT
---
---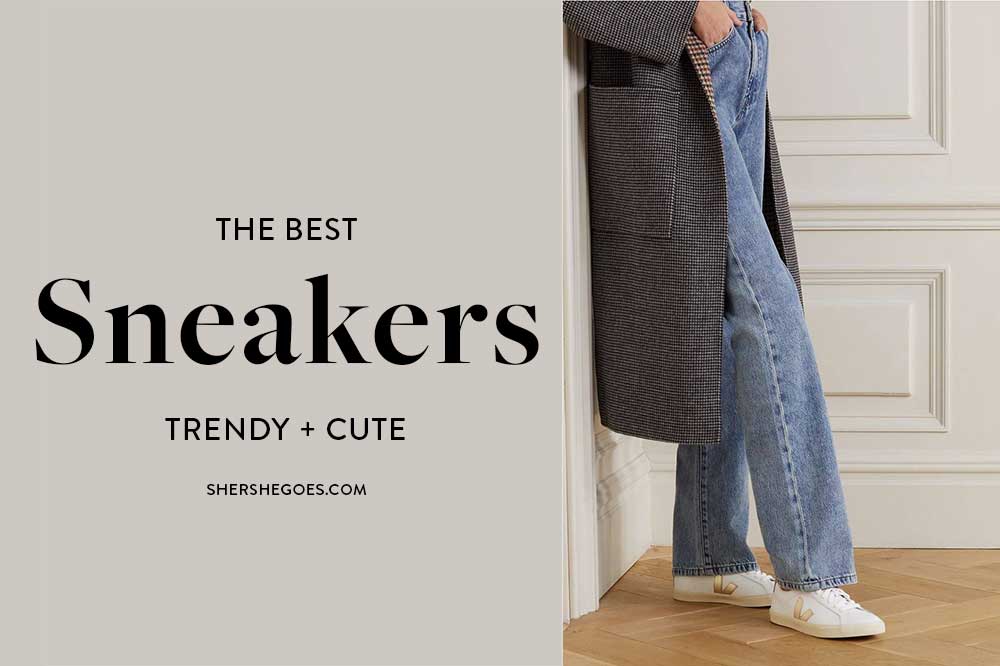 The Best Women's Trendy Sneakers
Most Trendy White Sneakers: Veja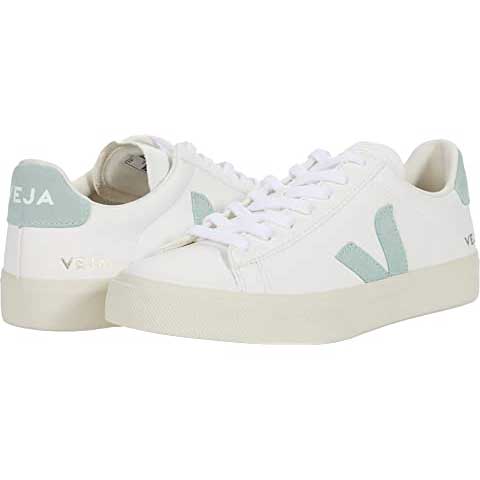 Even if you didn't know about Veja before reading this post, you've probably seen these sneakers out and about, such is the popularity of the Parisian fair trade sneaker brand.
Sporting a minimalist aesthetic highlighted by genuine leather, coated canvas, and a low-profile silhouette, these sneakers strike the perfect balance between modern and classic!
ADVERTISEMENT
---
---
Most Trendy Slip On Sneakers: Vionic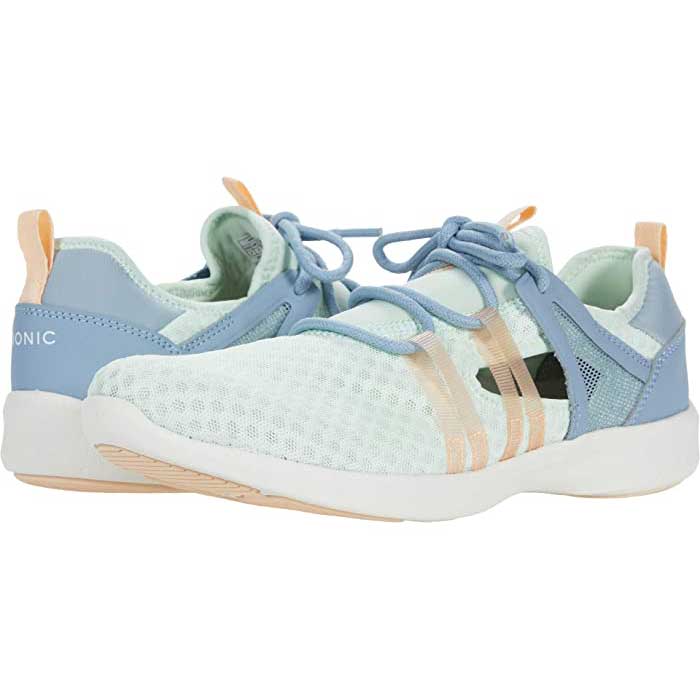 These sneakers from Vionic are trendy in both looks and construction.
From an aesthetic perspective, it's difficult to find sneakers with a more creative or colorful design.
When it comes to performance, the flexible textile upper and durable rubber outsole respectively provide an incredibly lightweight shoe and super buoyant movement!
ADVERTISEMENT
---
---
Most Trendy Black Sneakers: Nike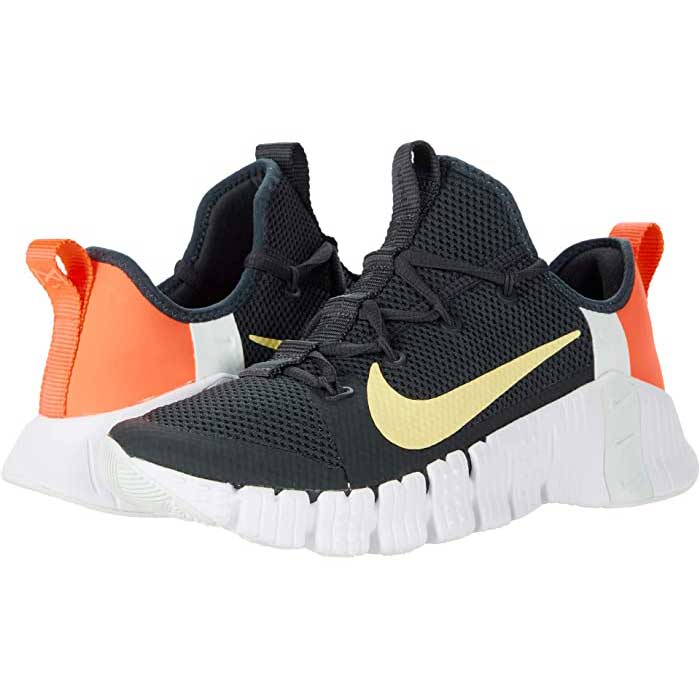 Over the past few years, Nike has done an amazing job incorporating trendy designs into its always-high-performance footwear.
These trendy sneakers are the perfect example of this development, as Nike integrates a stunningly unique design into trainers that offer breathable mesh liners, abrasion-resistant materials, and supportive high rubber sidewalls!
ADVERTISEMENT
---
---
Most Trendy High Top Sneakers: Skye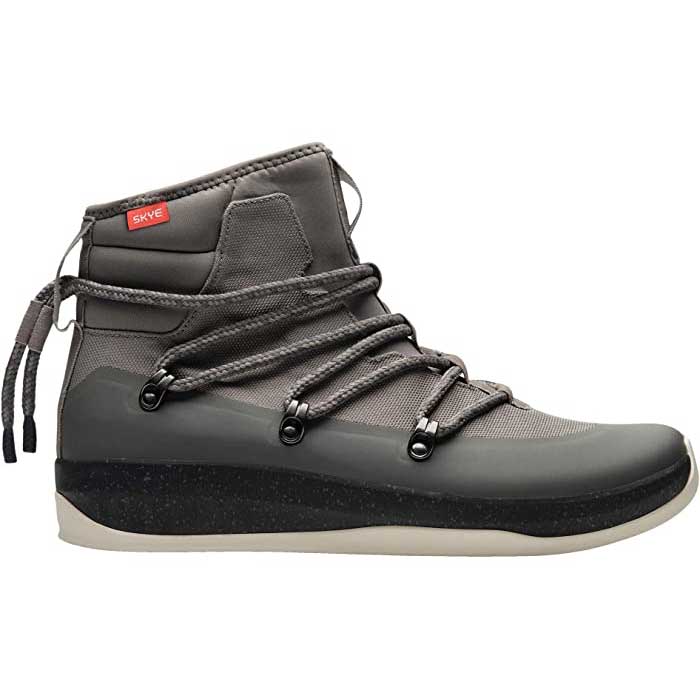 Billed as a "sneaker-boot" this innovative shoe from Skye combines the best of both worlds.
Lightweight and with a sneaker-like trendy design, these shoes also offer the insulation, grip, and weather protection of winter boots.
ADVERTISEMENT
---
---
Most Trendy Sustainable Sneakers: Everlane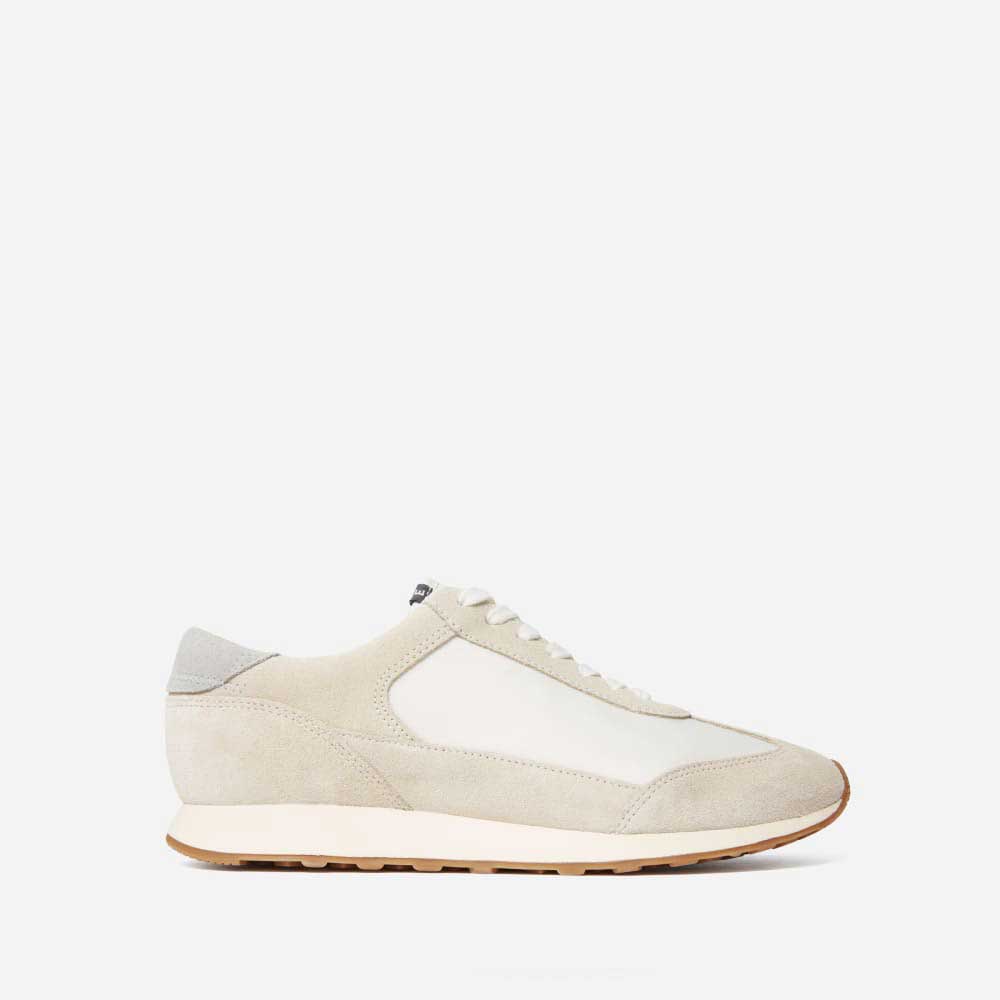 I consider these trendy sneakers from Everlane to be a vintage homage with a modern twist.
Inspired by the classic 1980s track shoe, these sneakers immediately evoke a refreshing and classic retro vibe.
Not to be stuck too much in the past, however, Everlane brings these sneakers some modern sensibilities using 100% recycled materials to craft the rubber outsole, polyester lining, and shoelaces!
ADVERTISEMENT
---
---
Most Comfortable Trendy Sneakers: On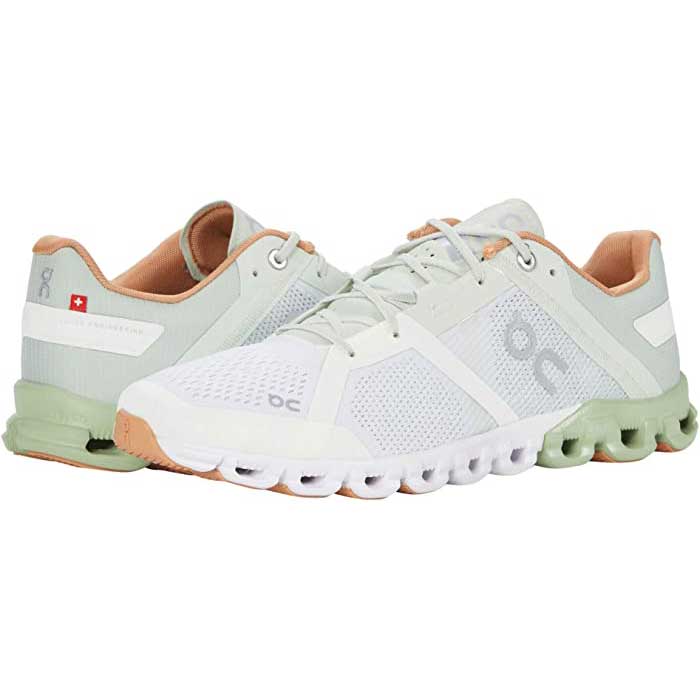 Weighing barely more than half a pound, these trendy sneakers from Swiss brand On are redefining the running shoe standards for comfort and performance.
Made with mesh engineered for maximum breathability, antimicrobial fabrics, and a patented speed board to enhance take-off and traction, these shoes always ensure you put your best foot forward!
ADVERTISEMENT
---
---
Shop Women's Trendy Sneakers
---

ADVERTISEMENT
---
---
Read More in my favorite Comfy Shoe series:
Most Comfortable Shoes
The Most Comfortable Flats EVER
The Most Comfortable Sandals for Summer
The Most Comfortable Boots for Winter
The Most Comfortable Heels (you can actually walk in)
Best Sneakers
The Best White Sneakers that Go with EVERYTHING
Cute Casual Sneakers to Wear Anywhere
Best Boots
The Best Chelsea Boots to Wear All Year Round
The Best Lace Up Boots for Military Inspired Chic
The Best Over the Knee Boots that Make a Statement!
The Best Shearling Boots to Stay Cozy this Winter
The Best Black Combat Boots That Go with Everything
Cozy At Home Shoes
The Best Mules for Easy Slip on Style
The Best Loafers to Look Polished but Stay Comfy
Shoe Reviews
The Best Travel Shoes in Every Style - Sneakers, Slip Ons, Flats & Sandals
Everlane Flats - These 5 Pairs are Extra Comfortable
OluKai Shoes: Sneaker & Sandal Review
Where to Get Stuart Weitzman Boots on Sale
Designer Inspired
The Best Cap Toe Ballet Flats to Get the Chanel Look, for Less
Classic Chanel Inspired Slingbacks (Two Toned)
The Best Chanel Inspired Espadrilles to Rock All Summer
The Best Manolo Blahnik Lookalikes
The Best Over the Knee Boots that Rival Stuart Weitzman Lowlands!
Follow me @Sher She Goes on