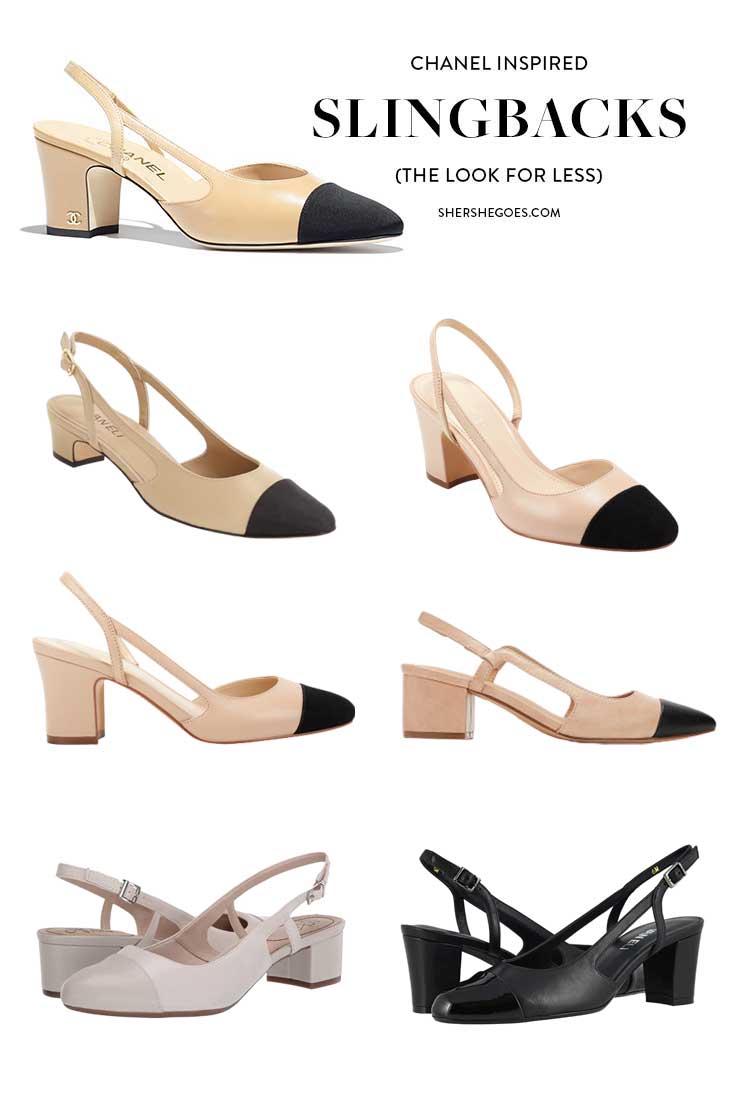 The Best Chanel Slingback Lookalikes!
If you're like me, Chanel brings to mind the hottest accessories – jewelry, handbags, and, of course, the timeless No. 5 perfume.
However, you don't get to the pinnacle of the fashion world without making the best of everything.
Chanel heels – and especially Chanel slingbacks – are just as famous as its handbags and jewelry, and, unfortunately for most of us, just as expensive.
Luckily there are plenty of amazing Chanel lookalikes when it comes to slingbacks.
Keep reading to check out some of our favorite Chanel-inspired pieces that will have you looking posh for less!
ADVERTISEMENT
Keep reading, or pin this article to save it for later ⇟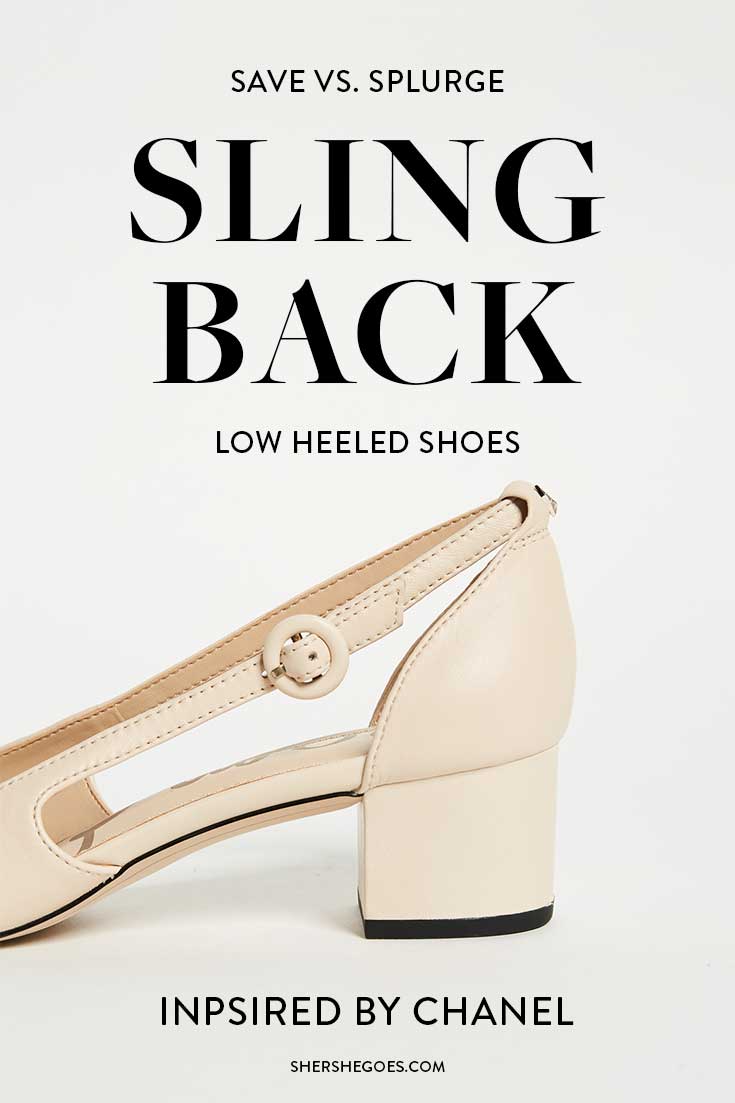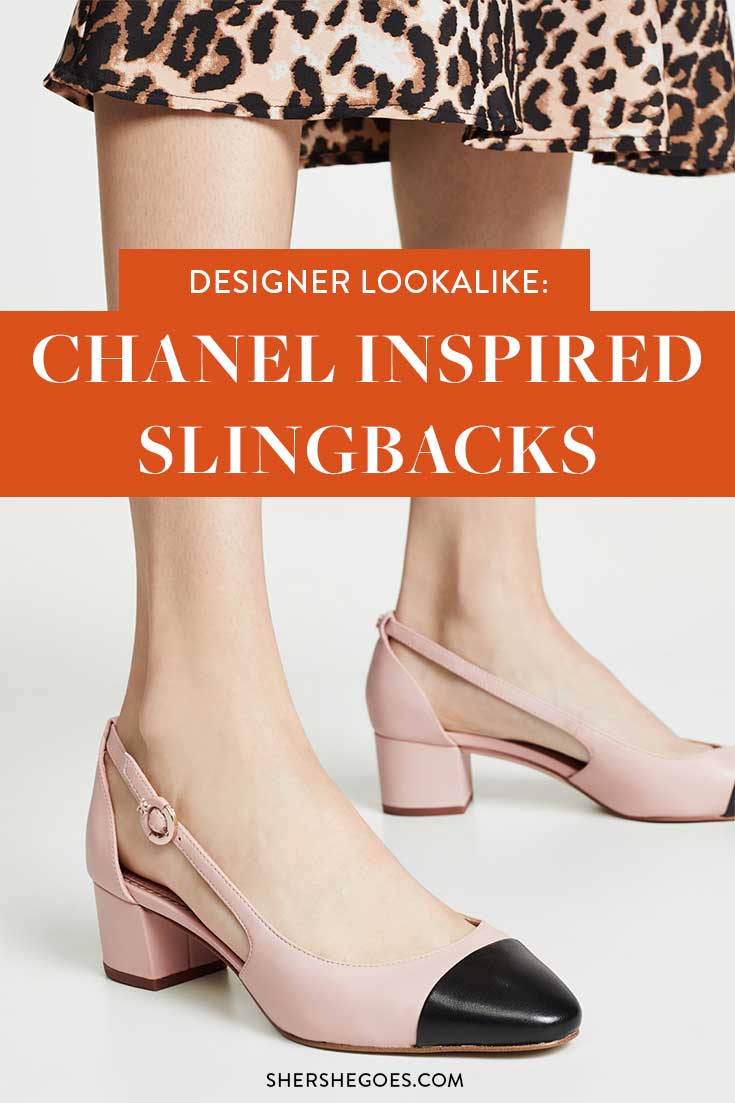 Chanel Slingback: Look for Less Options
Shopping for Chanel-inspired slingbacks isn't cheap shopping, it's smart shopping. Check out the best Chanel lookalikes to save vs. splurge!
The Best Chanel Slingback Lookalikes
ADVERTISEMENT
---
---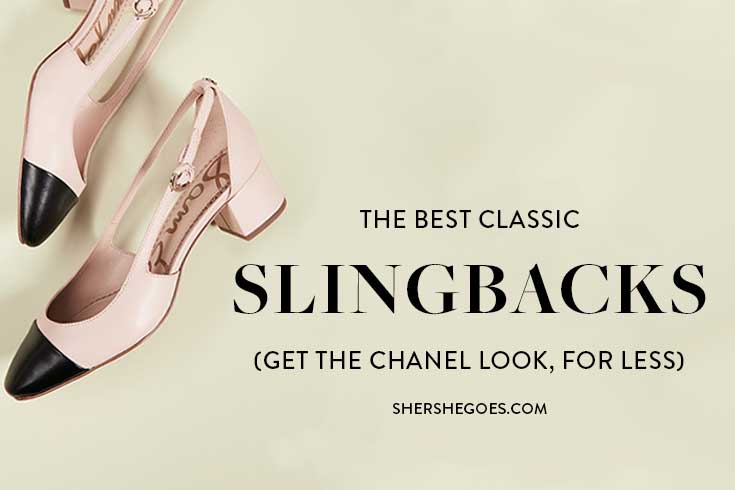 Chanel Lookalikes: Slingbacks
Best Double Take Chanel Lookalike: Vaneli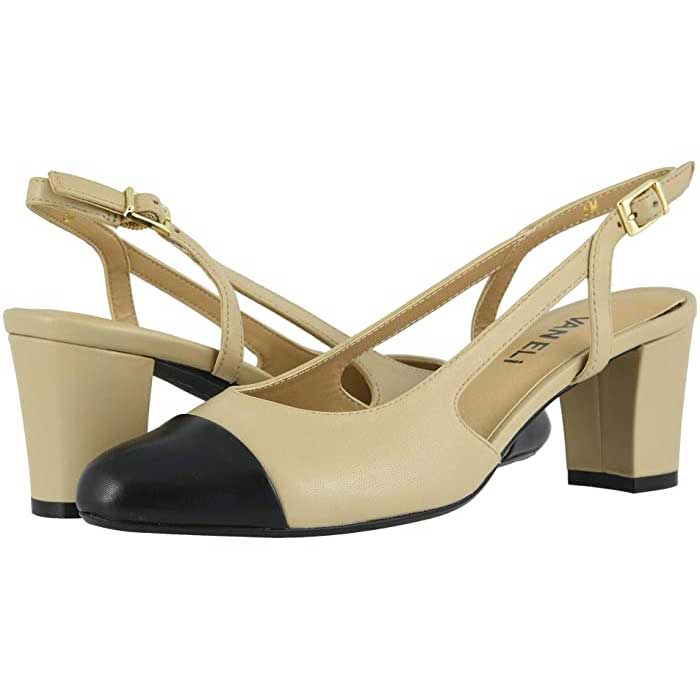 There's Chanel inspired, and then there's whoa, is that Chanel??
These Vaneli slingbacks are definitely in the latter camp, as the sharp two-tone leather construction, simple block heel, and thin slingback perfectly exude the haute fashion of Coco Chanel!
ADVERTISEMENT
---
---
Best Faux-Snakeskin Chanel Lookalike: Chinese Laundry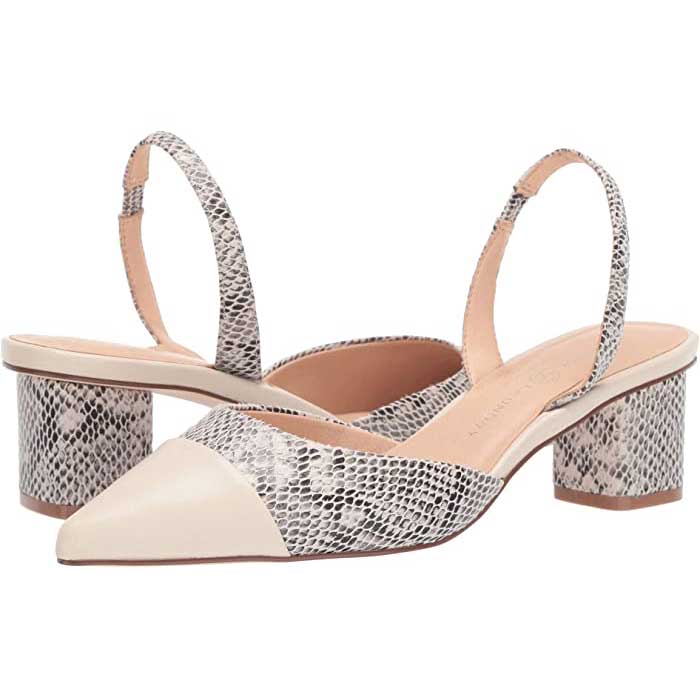 I love these Chinese Laundry slingbacks because they take the Chanel lookalike concept and run with it in an entirely new direction.
While the block heel and two-tone construction will be familiar to any Chanel fan, the faux-snakeskin fabric creates a fresh and fashionable look that is bound to turn heads!
ADVERTISEMENT
---
---
Best Affordable Chanel Lookalike: Sam Edelman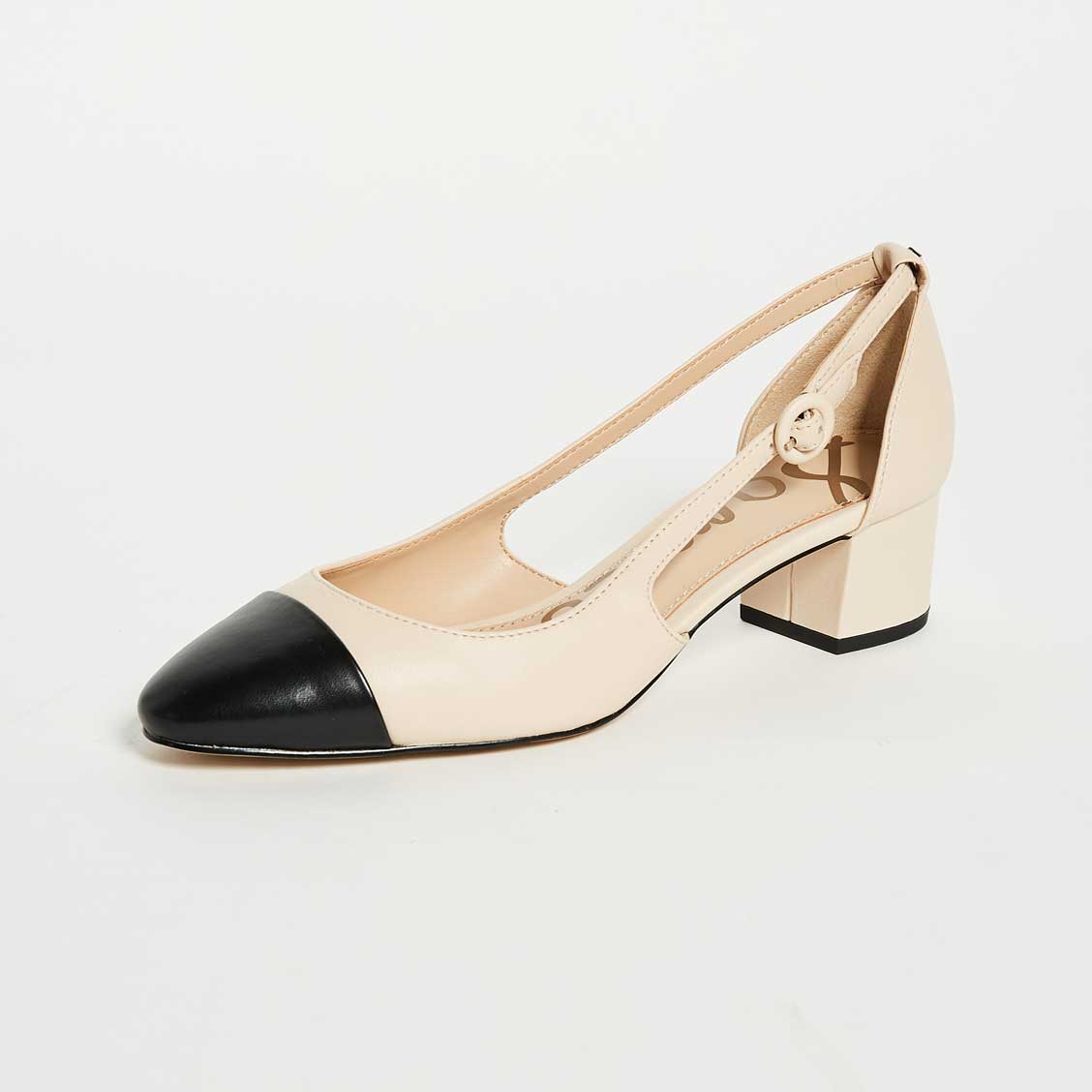 Affordable and Sam Edelman rarely go together, but, compared to typical Chanel shoes, these slingbacks are a steal!
The Sam Edelman shoe's leather construction, short block heel, and cap toe accent are all evocative of the Chanel classic – at a fraction of the price!
ADVERTISEMENT
---
---
Best Platform Chanel Lookalike: Tory Burch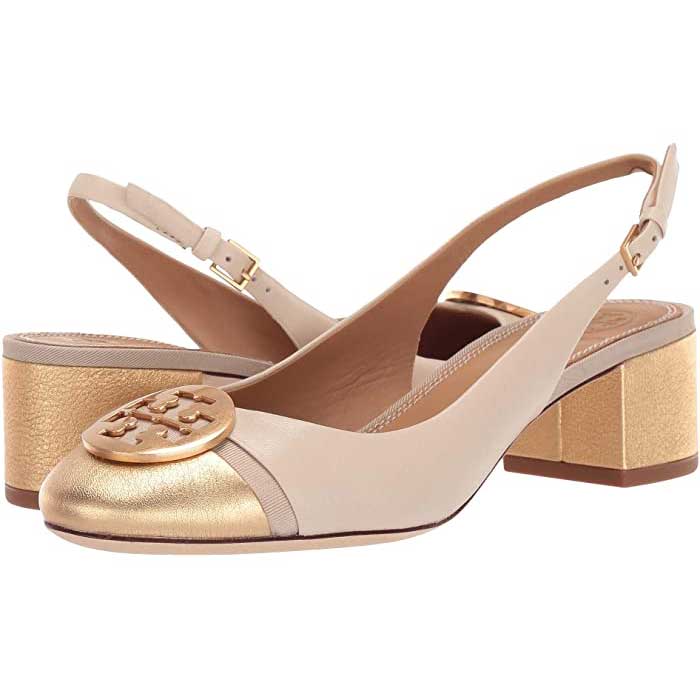 Among the best slingback lookalikes, this model from Tory Burch is where Studio 54 meets the classic Chanel inspired look.
What I love most about these slingbacks is the gold cap toe and Tory Burch logo accent, which provide just enough individuality to strike a new look without completely going back on the timeless Chanel style!
ADVERTISEMENT
---
---
Shop Chanel Slingback Lookalikes
---

ADVERTISEMENT
---
---
Read More of the best Designer Inspired Finds
Amazon Fashion
The Best Designer Lookalikes on Amazon: Handbags, Jewelry, Shoes & Accessories
Chanel Inspired
6 Classic Handbags Inspired by Chanel
The Best Cap Toe Ballet Flats to Get the Chanel Look, for Less
Classic Chanel Inspired Slingbacks (Two Toned)
The Best Chanel Inspired Espadrilles to Rock All Summer
Manolo Blahnik Inspired
The Best Manolo Blahnik Lookalikes
Stuart Weitzman Inspired
The Best Over the Knee Boots that Rival Stuart Weitzman Lowlands!
Where to Get Stuart Weitzman Boots ON SALE
Follow me @Sher She Goes on