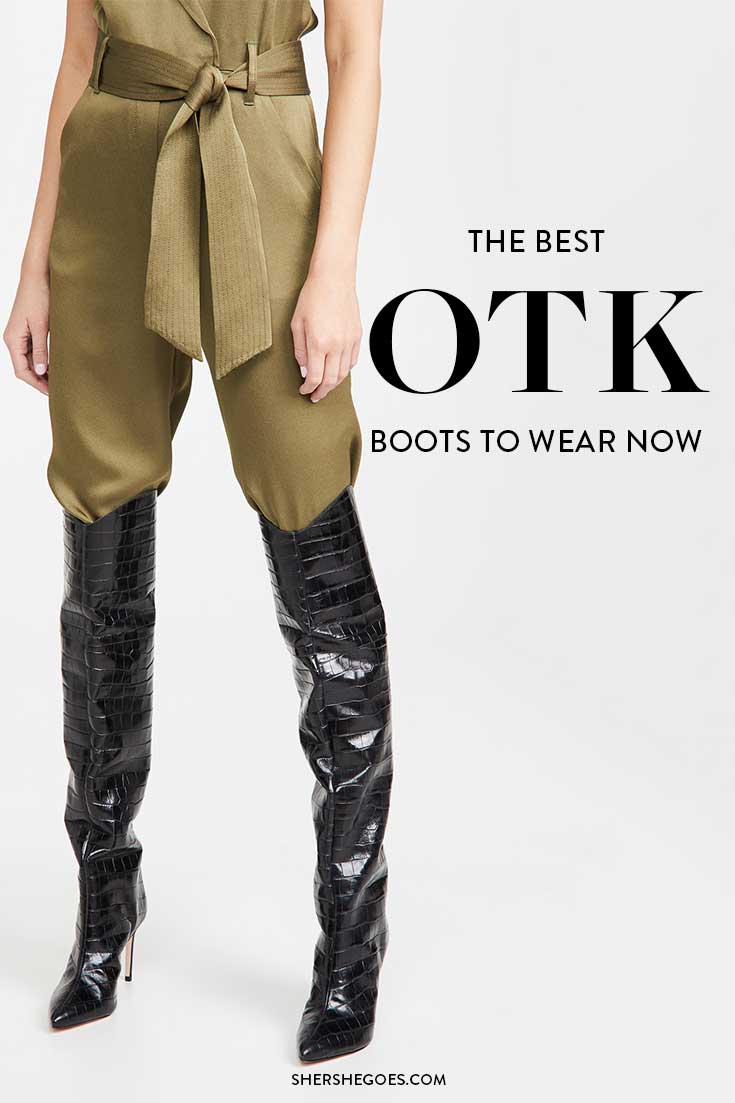 Over the Knee Boots
Over the knee boots have been around for ages, but for good reason. They're sleek, simple and they cover most of your leg – so they're a great shoe option in fall and winter!
Pair them with the right outfit and your legs will look miles long. If you've been waiting on the Over the Knee boot trend, this year is the season to get them.
Here are the best over the knee boots for women!
\
ADVERTISEMENT
---
---
Keep reading, or pin this article to save it for later ⇟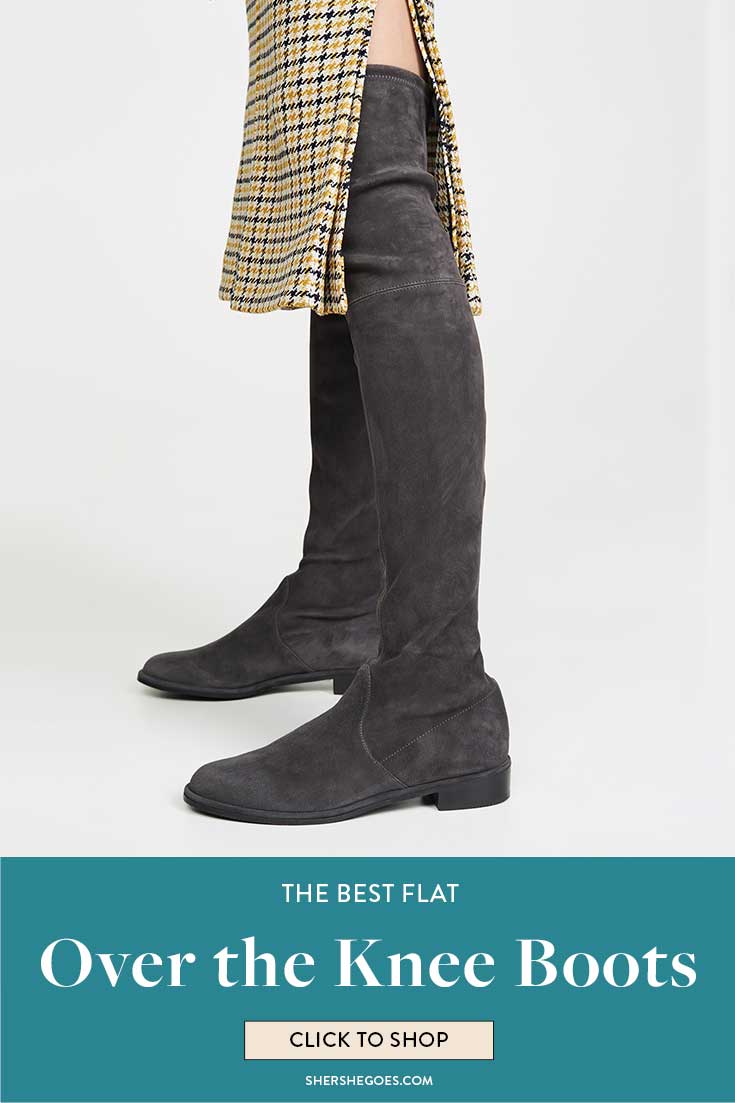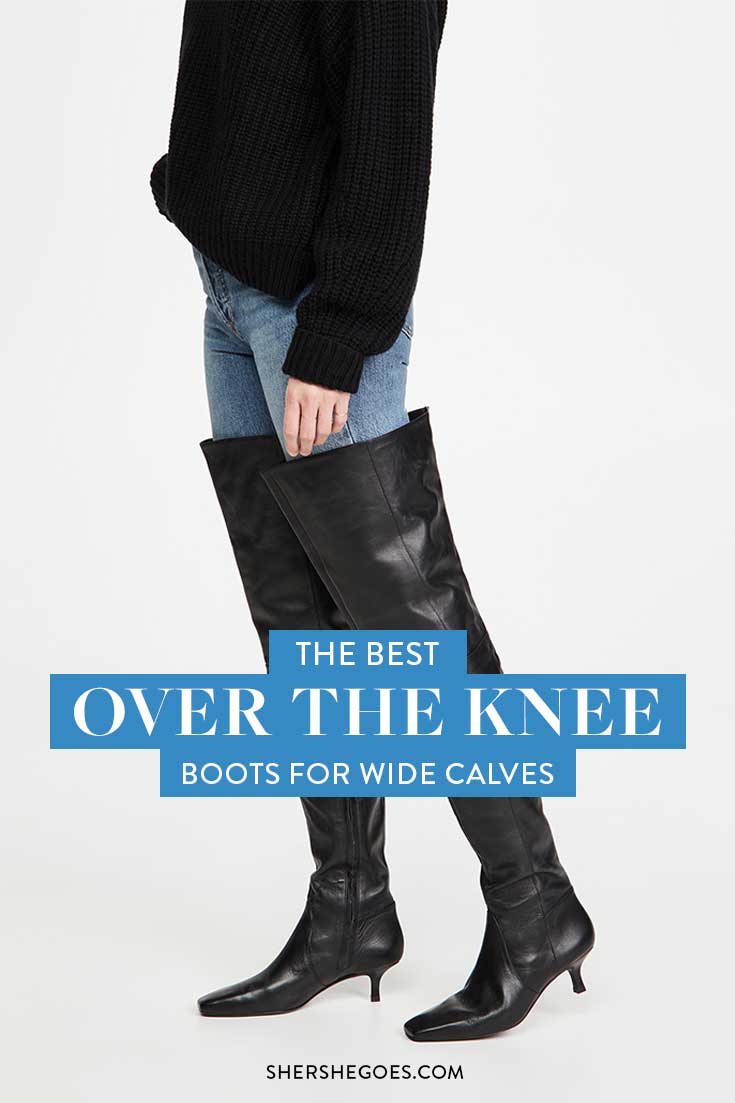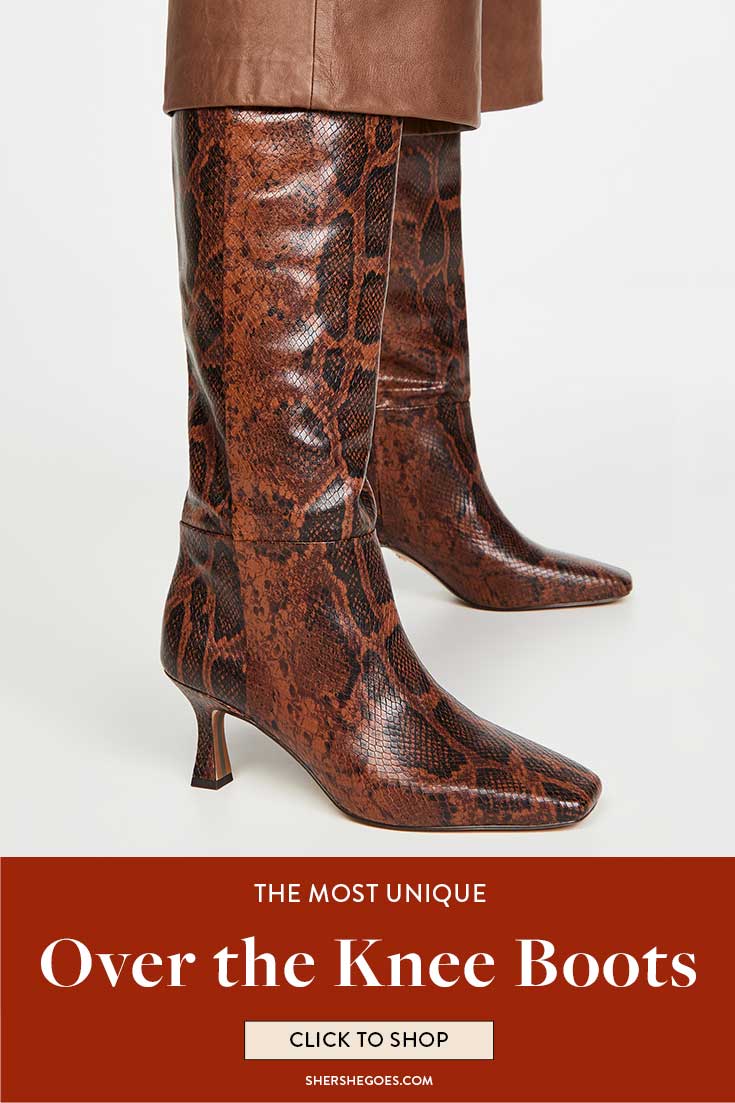 Best Over the Knee Boots (2023)
When it comes to OTK (over the knee) boots, there's styles and options for every budget! Here are some of the best over the knee boot brands.
Best Over the Knee Boots for Women
Read more:
The Best Affordable Over the Knee Boots (Stuart Weitzman Alternatives)
ADVERTISEMENT
---
---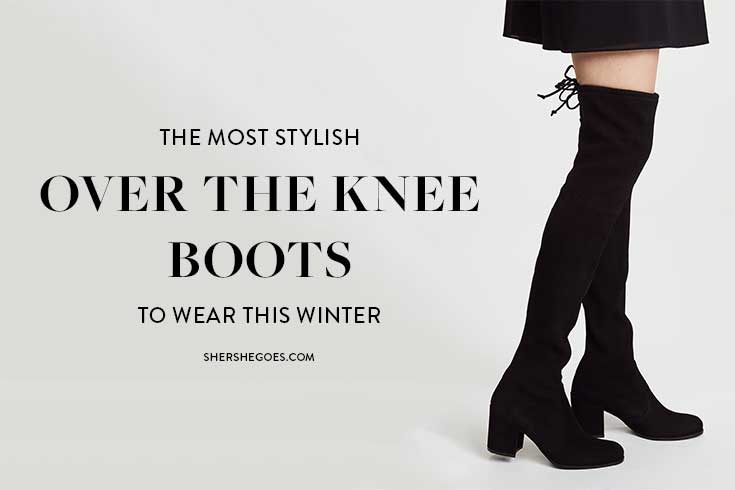 Over the Knee Boots for Women
Best Classic Over the Knee Boots: Chinese Laundry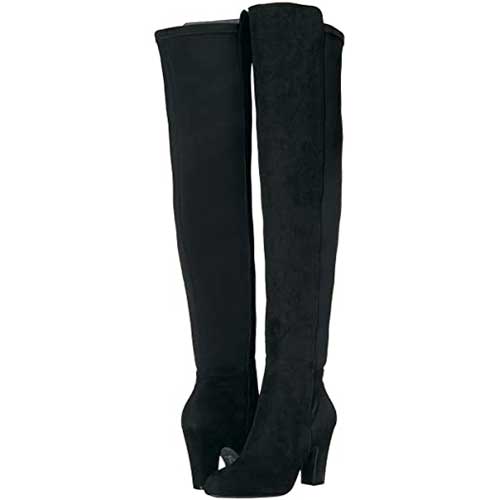 For a smooth and versatile over the knee boot, check out this stunning pair from Chinese Laundry.
Featuring a breathable textile lining, round toe, and stylish wrapped block heel, these OTK boots go perfectly with any outfit from the casual to the formal!
ADVERTISEMENT
---
---
Best Affordable Over the Knee Boots: Walmart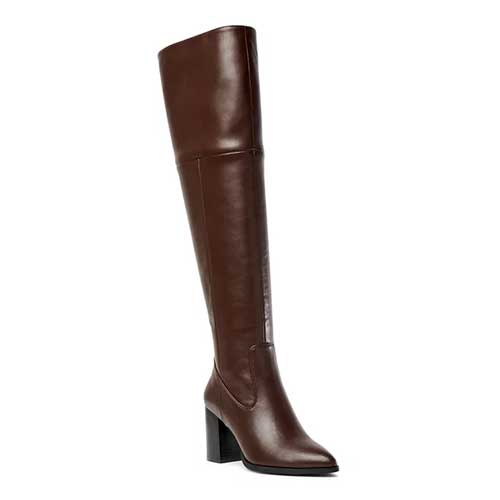 I'm continually surprised by Walmart's fashion selections.
Case in point: these burgundy brown over the knee boots. They're simple, sleek and super affordable. I love the chunky block heel which makes them easy to walk in, and how pretty the shade of brown is in person.
They're not real leather of course, but for the price you can't complain!
ADVERTISEMENT
---
---
Best Designer Over the Knee Boots: Stuart Weitzman
Normally, a big concern of mine with over the knee boots is naturally comfort.
Fortunately, these boots from Stuart Weitzman have me covered (literally).
With a comfortable stretch suede fabric, a durable rubber outsole, and convenient tie strings at the top of the shaft, these boots are about as comfortable as they come!
ADVERTISEMENT
---
---
Best Over the Knee Boots for Petites: Charles David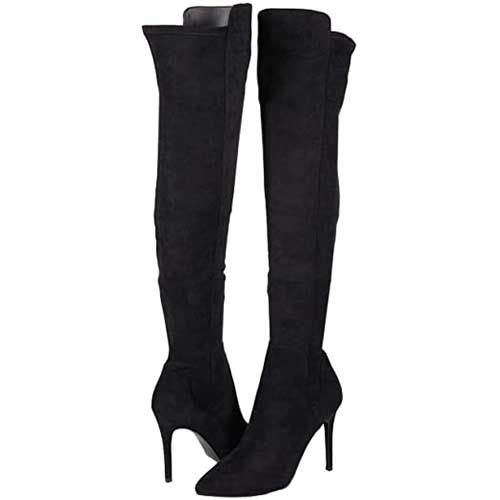 Naturally, petite women have every incentive to show off their flattering figures.
(Those lucky little minxes!).
If you are one such lucky lady, check out these OTK boots from Charles by Charles David, which offer a slim fit around the legs to go along with a cute stiletto heel!
ADVERTISEMENT
---
---
Best Over the Knee Boots for Skinny Legs: Steve Madden
Skinny jeans. Skinny legs. Skinny, skinny, skinny.
Ugh, what a life.
Ladies with thin legs will love – and be able to fit in – these OTK boots from Steve Madden, which feature a relatively stiff (but fashionable) leather upper!
ADVERTISEMENT
---
---
Best Over the Knee Boots for Wide Calves: Kenneth Cole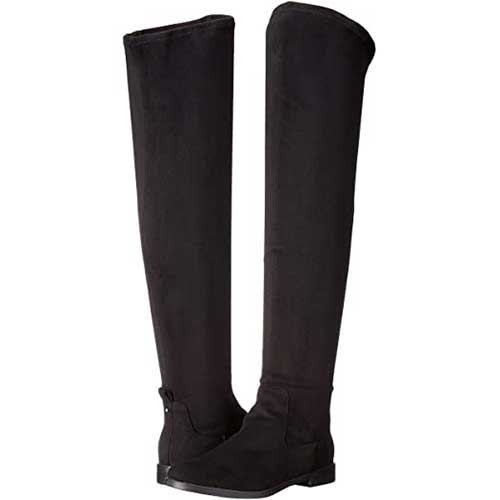 Although I normally associate Kenneth Cole with men's clothing, I have to admit how impressed I am with these OTK boots.
Offering a soft suede upper, comfortable side zip closure, a round toe, and padded footbed, these boots are the perfect blend of chic and comfort!
ADVERTISEMENT
---
---
Best Suede Over the Knee Boots: Blondo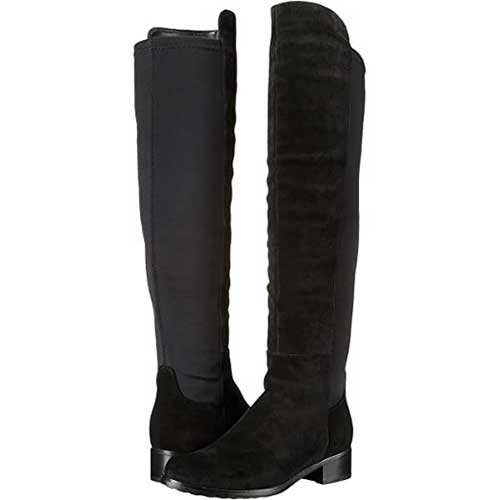 Let's be honest.
As fashionable as over the knee boots are, no one is exactly wearing them in perfect weather conditions.
Waterproofing is never a bad idea, so thankfully these Blondo OTK boots are already shipped with a durable waterproof leather and a completely seam-sealed construction!
ADVERTISEMENT
---
---
Best Leather Over the Knee Boots: Cole Haan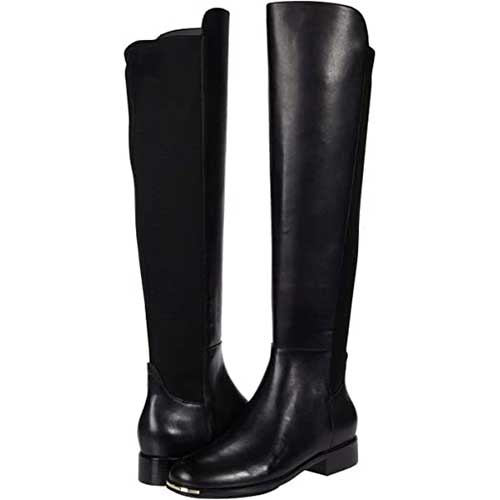 While most OTK boots are built with a more muted leather or suede, these Cole Haan boots come with a nice, shiny polished leather.
Throw in the round toe and trendy stacked heel, and these boots offer great value for a classy look!
ADVERTISEMENT
---
---
Shop Over the Knee Boots
---

ADVERTISEMENT
---
---
Read More in my favorite Comfy Shoe series:
Most Comfortable Shoes
The Most Comfortable Flats EVER
The Most Comfortable Sandals for Summer
The Most Comfortable Boots for Winter
The Most Comfortable Heels (you can actually walk in)
Best Sneakers
The Best White Sneakers that Go with EVERYTHING
Cute Casual Sneakers to Wear Anywhere
Best Boots
The Best Chelsea Boots to Wear All Year Round
The Best Lace Up Boots for Military Inspired Chic
The Best Over the Knee Boots that Make a Statement!
The Best Shearling Boots to Stay Cozy this Winter
The Best Black Combat Boots That Go with Everything
Cozy At Home Shoes
The Best Mules for Easy Slip on Style
The Best Loafers to Look Polished but Stay Comfy
Shoe Reviews
The Best Travel Shoes in Every Style - Sneakers, Slip Ons, Flats & Sandals
Everlane Flats - These 5 Pairs are Extra Comfortable
OluKai Shoes: Sneaker & Sandal Review
Where to Get Stuart Weitzman Boots on Sale
Designer Inspired
The Best Cap Toe Ballet Flats to Get the Chanel Look, for Less
Classic Chanel Inspired Slingbacks (Two Toned)
The Best Chanel Inspired Espadrilles to Rock All Summer
The Best Manolo Blahnik Lookalikes
The Best Over the Knee Boots that Rival Stuart Weitzman Lowlands!
Follow me @Sher She Goes on