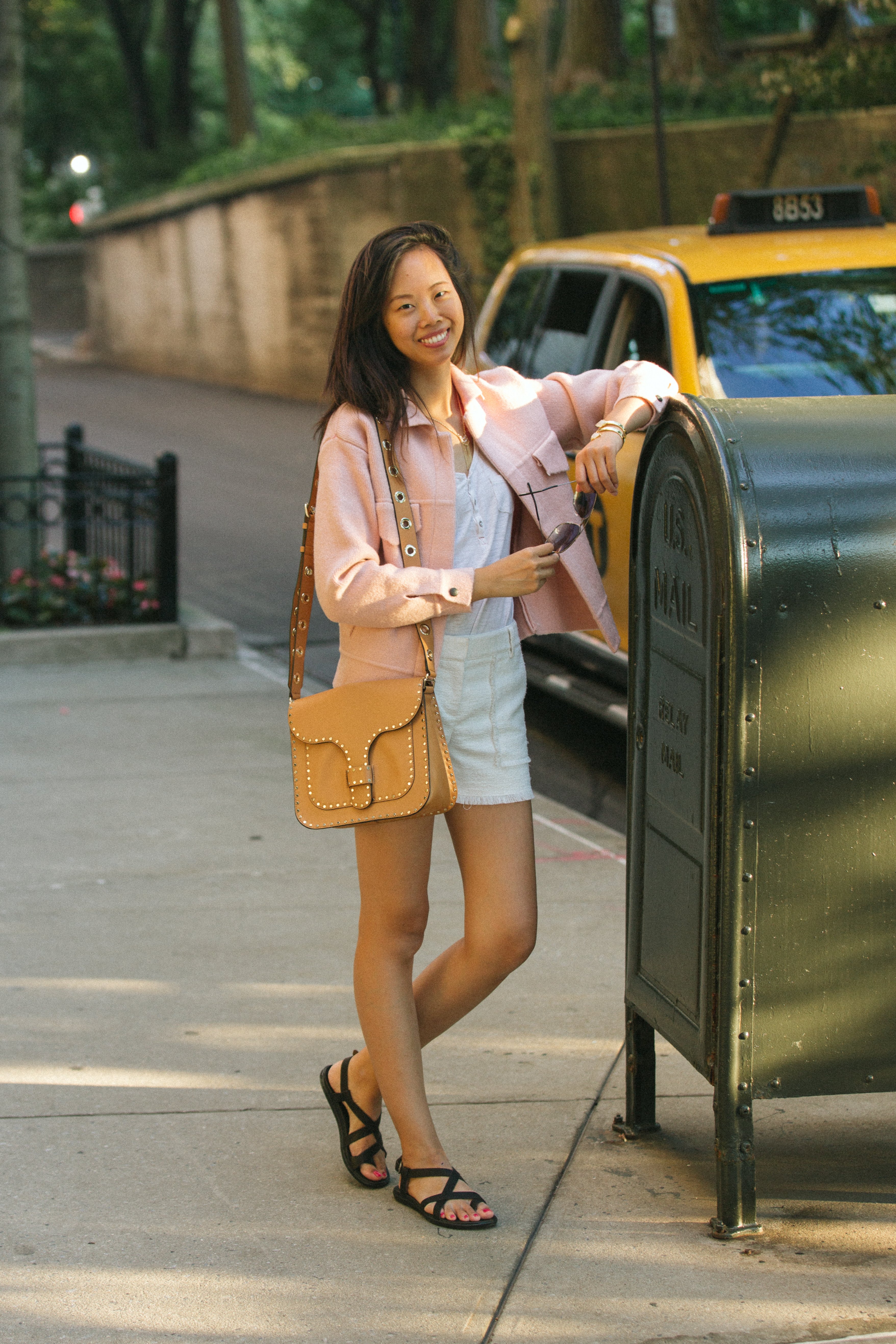 Thank you to Zappos for sponsoring this post!
OluKai Shoes
I've written before about the best travel shoes that blend style and comfort and today I wanted to add to that list!
I recently discovered OluKai, a Hawaiian-inspired shoe brand that makes shoes suited for an ocean lifestyle. Their durable, high-quality craftsmanship shows through in every shoe and their sandals, flip flops and sneakers provide excellent comfort without sacrificing style.
Keep reading to find out if these are the most comfortable shoes for women!
ADVERTISEMENT
Keep reading, or pin this article to save it for later ⇟
ADVERTISEMENT
---
---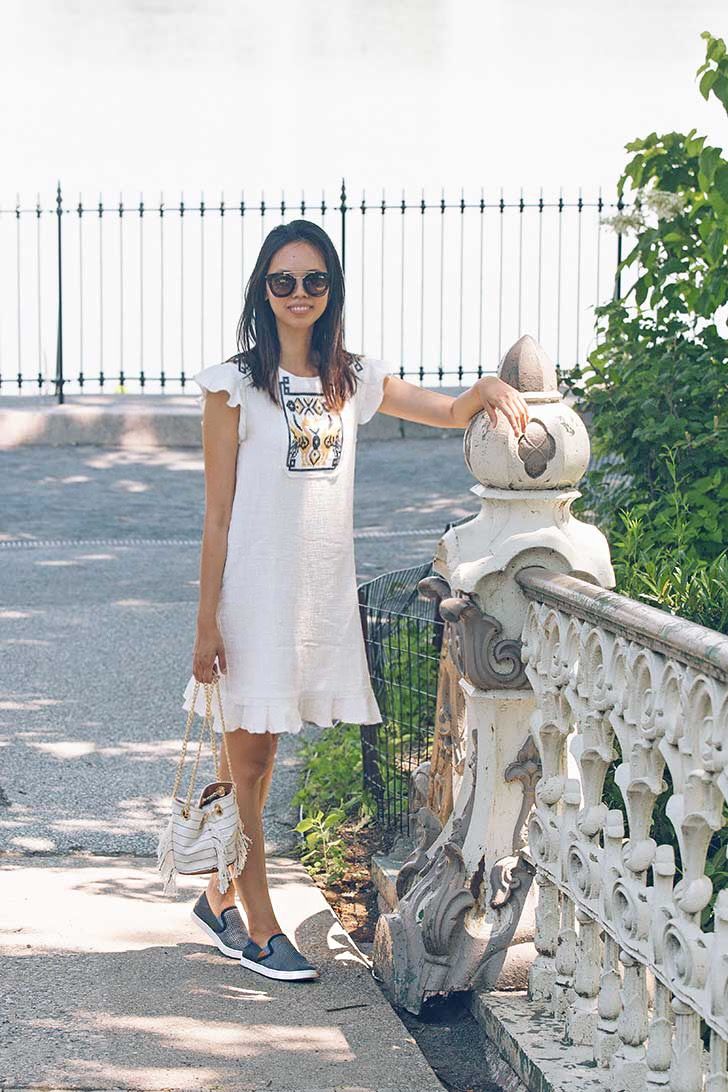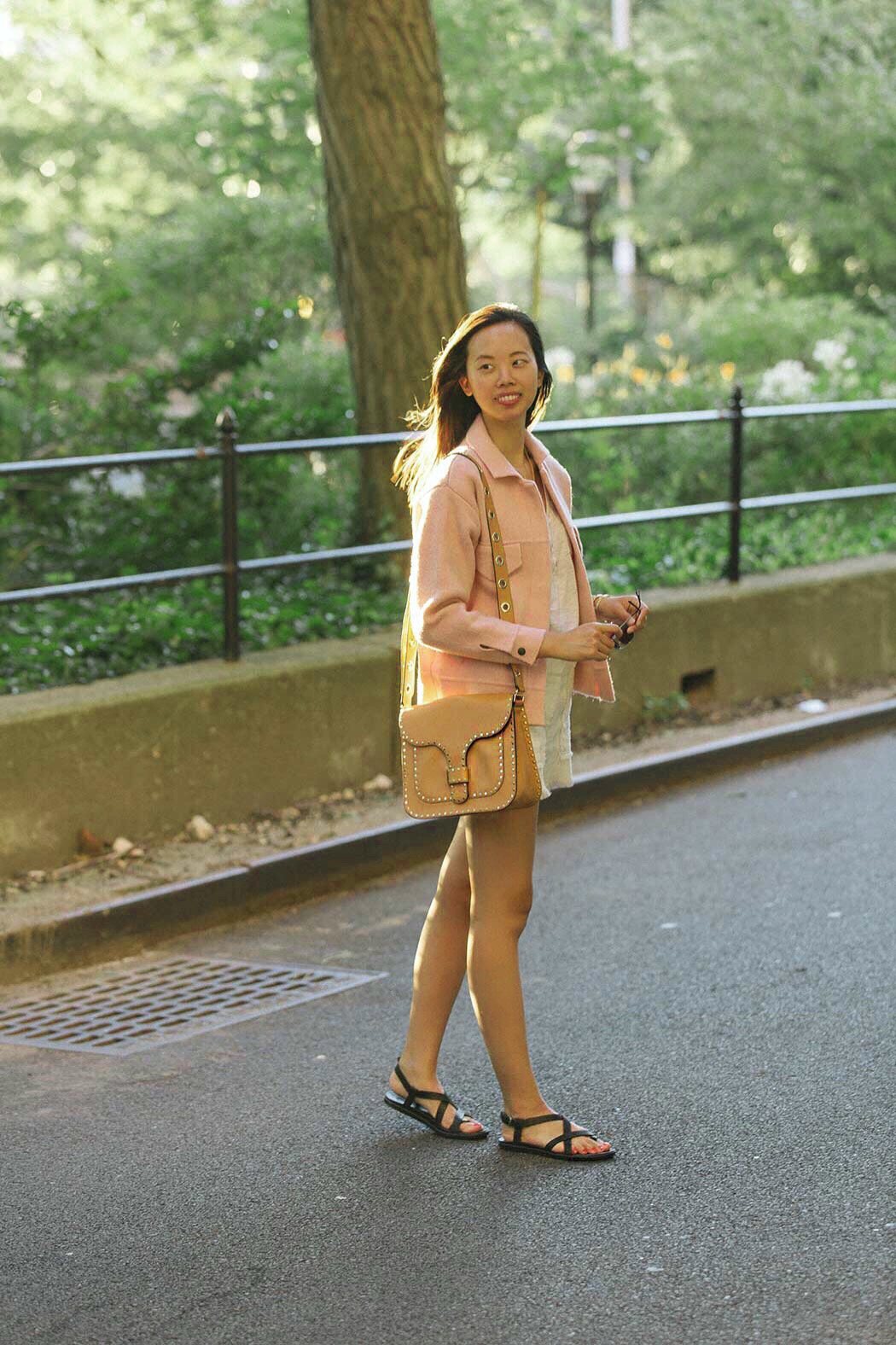 Best OluKai Shoes
For summer travel, I always pack at least 2 pairs of shoes: one slip-on sneaker for the airport and general sightseeing and one strappy sandal for the beach, casual dinners and light-walking days.
OluKai specializes in exactly these two types of shoes and so I tried out a couple different styles from the Hawaiian brand.
OluKai Best Sellers
ADVERTISEMENT
---
---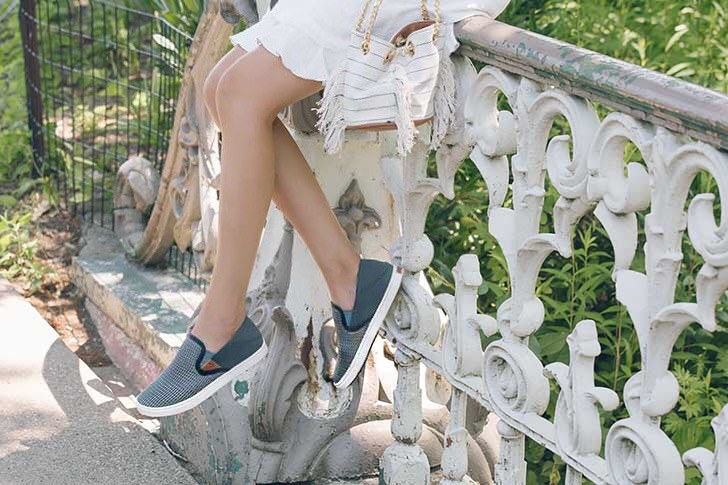 Best OluKai Slip-on Shoe: Pehuea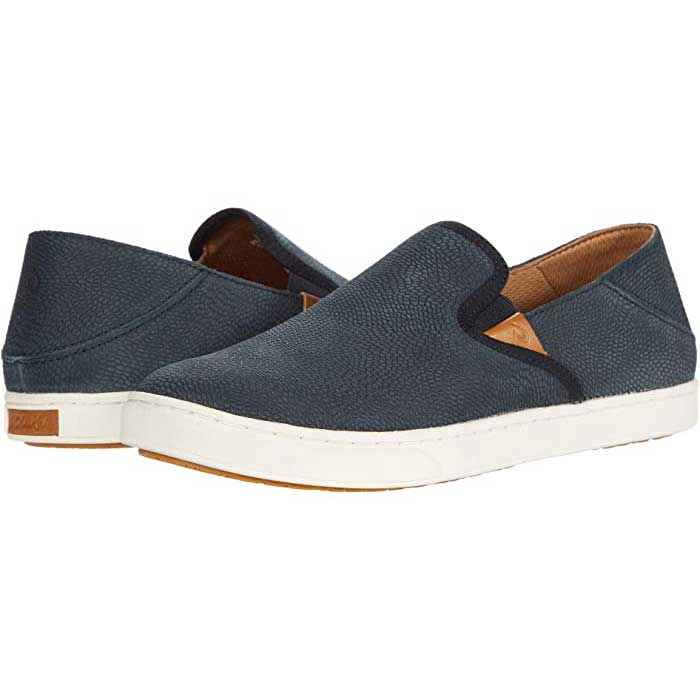 First, I have to admit that I love slip on sneakers.
They're so easy to throw on, they cover your foot so if you're as accident prone as I am you won't get stubbed toes, and they're a comfortable, stylish alternative to sneakers.
The main problem I've had with slip on shoes in the past is chafing as some shoes require a bit of breaking in. Not so with OluKai!
The Pehuea is amazingly comfortable, with a quick-drying fabric outer that is both flexible yet durable. It comes in a wide range of colors – I opted for the pale grey.
It's also quite easy to slip them on, as there's a wide opening and slight dip – OluKai calls this their drop-in-heel.
ADVERTISEMENT
---
---
But wait – I have to get to the best part.
The footbed looks flat from the outside but it's cushioned inside to provide both heel stability and arch support!
Man, oh man these supportive footbeds make these the most comfortable shoes for long days whether you're standing all day or out running errands.
I must walk oddly because I always get callouses on my little toes but the OluKai Pehuea footbed is designed with anatomical foot support and provides lots of extra cushioning so my heels don't ache at the end of the day.
ADVERTISEMENT
---
---
The inside foot bed is also removable which is GENIUS.
Shoes getting a little worn and stinky? No problem, just take out the foot bed and throw them in the wash!
I try to always wear slip on low ankle socks with these shoes but if you don't, you could wash them more frequently.
Meanwhile, if you were doing some light walking on a slippery dock or perhaps hiking a wet trail, the Pehuea shoe has a rubber out-sole to provide some grip and stability. The rubber itself is made from a synthetic that doesn't leave scuffs or marks, if you are wearing them indoors.
ADVERTISEMENT
---
---
Best OluKai Sandal: Upena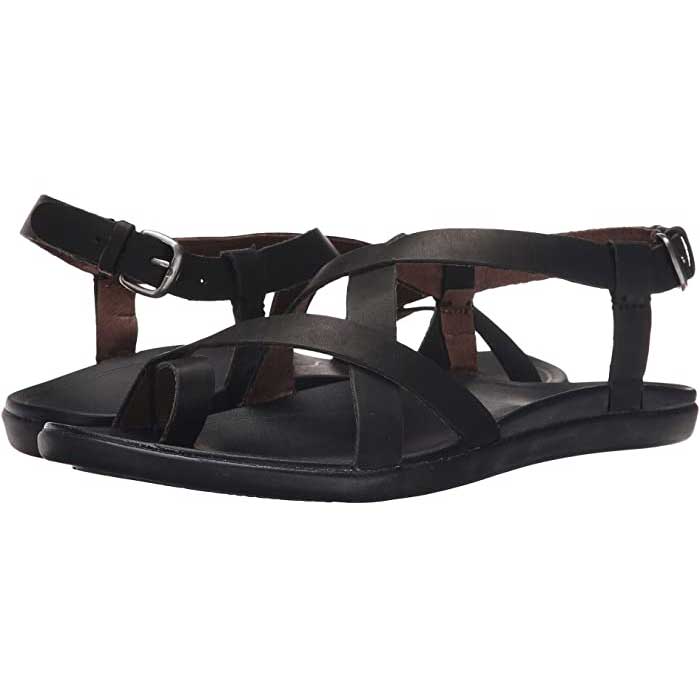 Now that I'm back in NYC, I usually wear sandals when out and about.
New York sidewalks can get gross so I want sandals with a little more support and structure than flip flops and the Upena sandals are perfect!
I opted for the all black, because I think black makes your foot as slimming as possible and while I love shoes, I don't necessarily want to draw attention to my toes.
The foot bed is insanely comfortable and I could probably walk the entire length of Manhattan in these shoes, no problem.
ADVERTISEMENT
---
---
The Upena sandal has the same anatomically molded foot bed to cushion your feet and the best part is that the shoe doesn't look like it has a clunky insole from the outside.
Again, I like my shoes as slimming as possible and these make the cut! The sandal comes with a non-marking rubber sole as well
I also love how the straps can be adjustable – you just gently pull and tug them into place if you want them to sit on your foot differently. I think the Upena would even work well for all my wide-footed friends or those with bunions looking for comfy walking sandals!
ADVERTISEMENT
---
---
Best OluKai Slipper: Nohea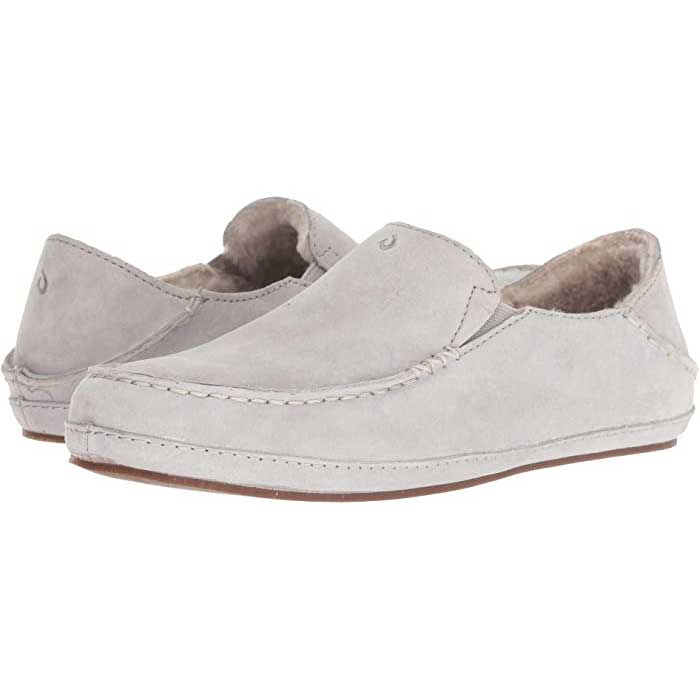 One of the things I love most about OluKai is that it really can be your one-stop shop for amazing shoes, as the incredible Nohea slipper proves the brand is about footwear that works just as well at home as it does out in the Hawaiian paradise!
OluKai proves its commitment to premium, all-natural materials with the Nohea, which features a premium nubuck leather upper, genuine sheepskin shearling lining, and a merino wool-lined footbed.
Also, this slipper features a collapsible back heel that allows this shoe to be worn as either a closed slipper or slide!
ADVERTISEMENT
---
---
Best OluKai Thong: Kaekae Ko'o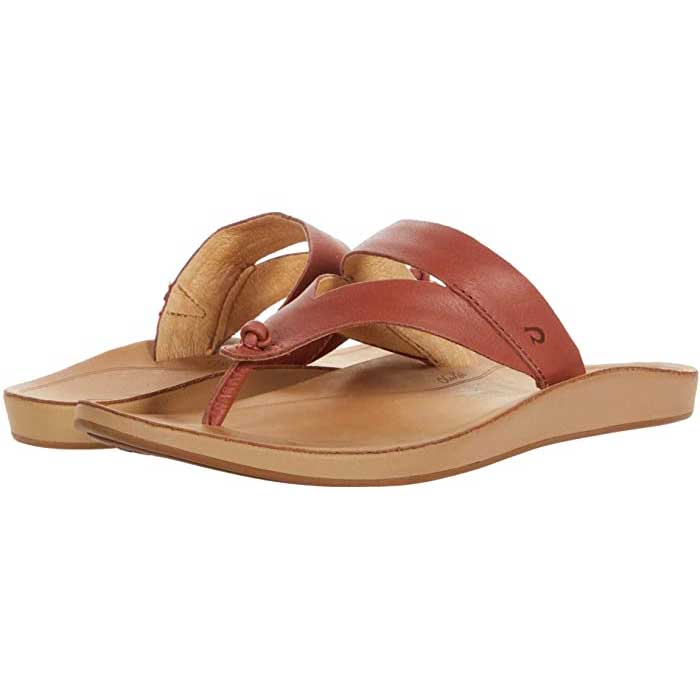 Like the wise philosopher Sisqó once asked, "Let me see that thong"!
The Kaekae Ko'o from Olukai is one of my favorite thong sandals out there because of how effortlessly Olukai translates the brand's collective experience into tangible things that make this shoe better.
For example, the Kaekae Ko'o features a durable, full-grain metallic leather construction, a super comfortable leather footbed cover, and a non-marking rubber outsole that will protect you from those summer storm without leaving any marks!
ADVERTISEMENT
---
---
Read More in my favorite Comfy Shoe series:
Most Comfortable Shoes
The Most Comfortable Flats EVER
The Most Comfortable Sandals for Summer
The Most Comfortable Boots for Winter
The Most Comfortable Heels (you can actually walk in)
Best Sneakers
The Best White Sneakers that Go with EVERYTHING
Cute Casual Sneakers to Wear Anywhere
Best Boots
The Best Chelsea Boots to Wear All Year Round
The Best Lace Up Boots for Military Inspired Chic
The Best Over the Knee Boots that Make a Statement!
The Best Shearling Boots to Stay Cozy this Winter
The Best Black Combat Boots That Go with Everything
Cozy At Home Shoes
The Best Mules for Easy Slip on Style
The Best Loafers to Look Polished but Stay Comfy
Shoe Reviews
The Best Travel Shoes in Every Style - Sneakers, Slip Ons, Flats & Sandals
Everlane Flats - These 5 Pairs are Extra Comfortable
OluKai Shoes: Sneaker & Sandal Review
Where to Get Stuart Weitzman Boots on Sale
Designer Inspired
The Best Cap Toe Ballet Flats to Get the Chanel Look, for Less
Classic Chanel Inspired Slingbacks (Two Toned)
The Best Chanel Inspired Espadrilles to Rock All Summer
The Best Manolo Blahnik Lookalikes
The Best Over the Knee Boots that Rival Stuart Weitzman Lowlands!
Follow me @Sher She Goes on