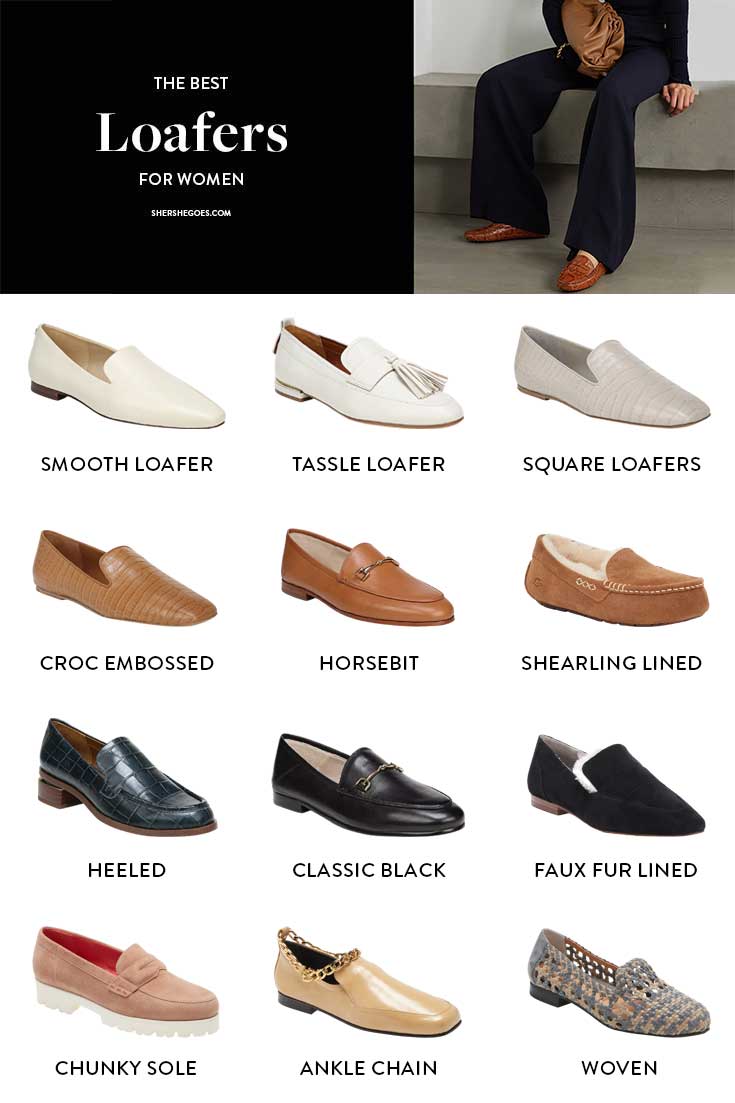 Thank you to Zappos for sponsoring this post.
Best Women's Loafers
If a magic genie raided my closet and told me I could only have 3 types of shoes for the rest of my life, the first thing I would do is cry and wish for this horrifying fashion nightmare to end.
If it turned out I wasn't dreaming, I would quickly pull myself together and tell the genie I would keep high heels (duh), winter boots (he's not making me leave New York, right?), and loafers.
Yes, you read that right.
Flat loafers, slip on shoes – whatever you want to call them. That is how indispensable I believe the best women's loafers are to any modern wardrobe.
The secret sauce is essentially rooted in sheer versatility, as women's loafers create a spectrum that ranges from the effortlessly casual to the extravagantly luxurious.
To learn how this shoe can instantly elevate your entire fashion game, keep reading for 8 of the best women's loafers we've tried so far!
ADVERTISEMENT
Keep reading, or pin this article to save it for later ⇟
The Best Loafers for Women!
Check out our top picks for the best women's loafers!
The Best Women's Loafers for Any Occasion!
ADVERTISEMENT
---
---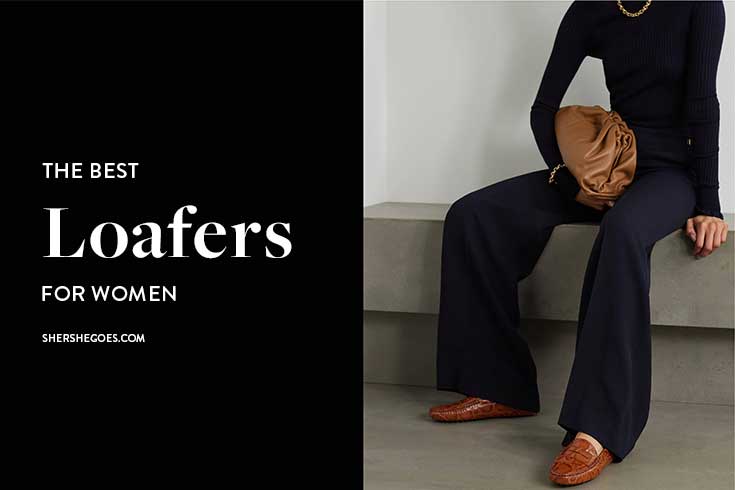 Top Designer Women's Loafers
Best Affordable Women's Loafers: Sam Edelman
ADVERTISEMENT
---
---
Most Cushiony Loafers: Birdies
ADVERTISEMENT
---
---
Best Minimalist Loafers: Everlane
ADVERTISEMENT
---
---
Best Penny Loafers: J. Crew
ADVERTISEMENT
---
---
Best Black Women's Loafers: Clarks
ADVERTISEMENT
---
---
Most Comfortable Women's Loafers: UGG
ADVERTISEMENT
---
---
Best Pointed Toe Loafers: Sperry
ADVERTISEMENT
---
---
Best Designer Loafers: Tory Burch
ADVERTISEMENT
---
---
Best Dress Loafers for Work: Salvatore Ferragamo
ADVERTISEMENT
---
---
Best Black and White Loafer: Kate Spade
ADVERTISEMENT
---
---
Best Suede Loafers: Margaux
ADVERTISEMENT
---
---
Shop Womens Loafers
---
ADVERTISEMENT
---
---
Read More in my favorite Comfy Shoe series:
Most Comfortable Shoes
The Most Comfortable Flats EVER
The Most Comfortable Sandals for Summer
The Most Comfortable Boots for Winter
The Most Comfortable Heels (you can actually walk in)
Best Sneakers
The Best White Sneakers that Go with EVERYTHING
Cute Casual Sneakers to Wear Anywhere
Best Boots
The Best Chelsea Boots to Wear All Year Round
The Best Lace Up Boots for Military Inspired Chic
The Best Over the Knee Boots that Make a Statement!
The Best Shearling Boots to Stay Cozy this Winter
The Best Black Combat Boots That Go with Everything
Cozy At Home Shoes
The Best Mules for Easy Slip on Style
The Best Loafers to Look Polished but Stay Comfy
Shoe Reviews
The Best Travel Shoes in Every Style - Sneakers, Slip Ons, Flats & Sandals
Everlane Flats - These 5 Pairs are Extra Comfortable
OluKai Shoes: Sneaker & Sandal Review
Where to Get Stuart Weitzman Boots on Sale
Designer Inspired
The Best Cap Toe Ballet Flats to Get the Chanel Look, for Less
Classic Chanel Inspired Slingbacks (Two Toned)
The Best Chanel Inspired Espadrilles to Rock All Summer
The Best Manolo Blahnik Lookalikes
The Best Over the Knee Boots that Rival Stuart Weitzman Lowlands!
Follow Sher She Goes on