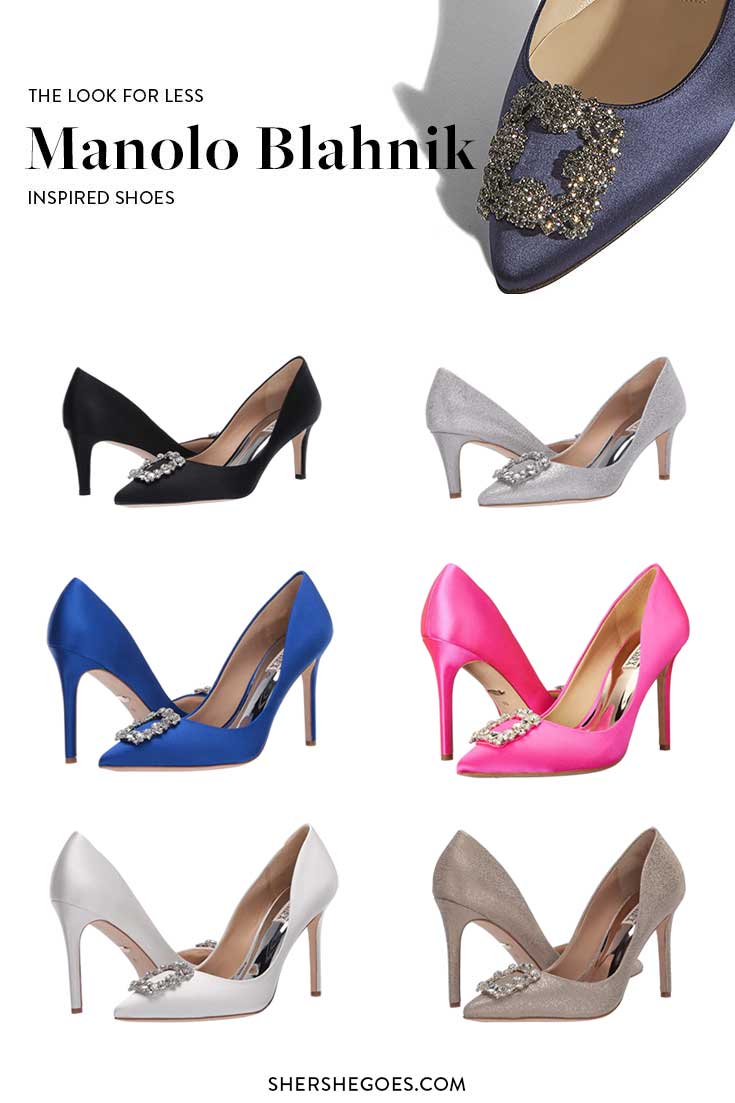 The Best Manolo Blahnik Lookalike Shoes
A handy back-pocket fashion designer equation is number of names + how exotic the names sound = VERY expensive!
Famed Spanish designer Manolo Blahnik is no exception, as his shoes can easily push $1,000 or more.
With times so uncertain, it's increasingly hard to justify spending that amount on fancy shoes. After all, when's the last time you had a reason to wear fancy heels!
That doesn't mean you can't still love the look.
To get haute fashion looks for less, keep reading for our favorite Manolo Blahnik lookalike shoes!
ADVERTISEMENT
Keep reading, or pin this article to save it for later ⇟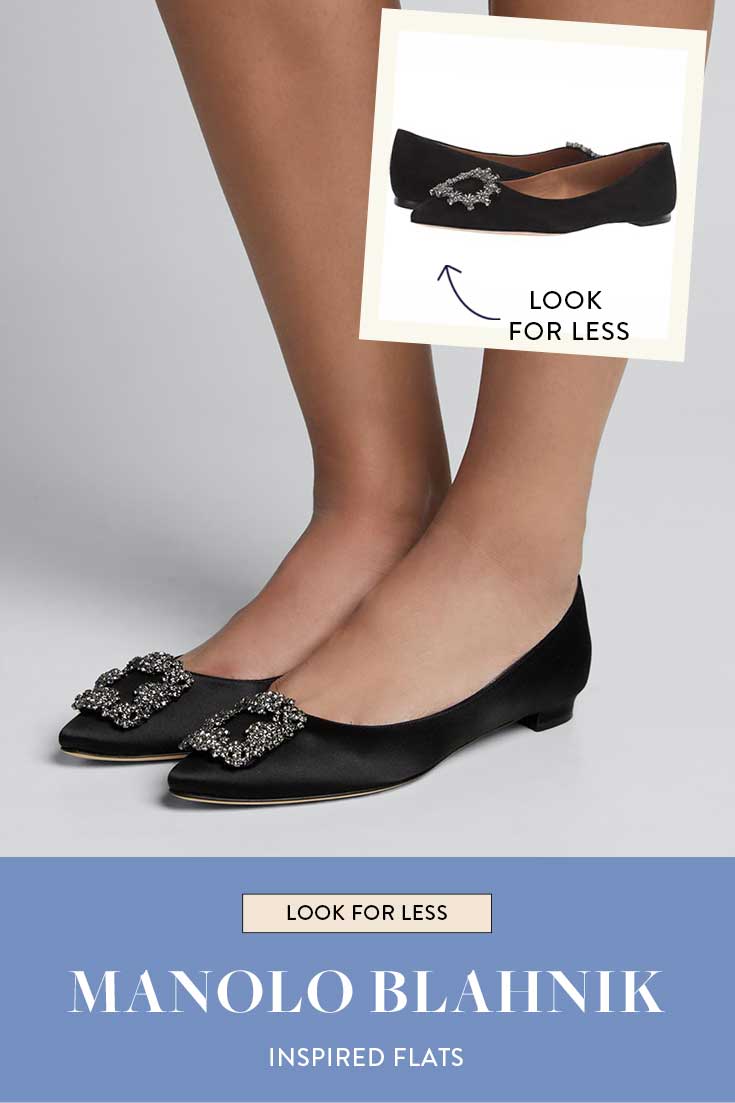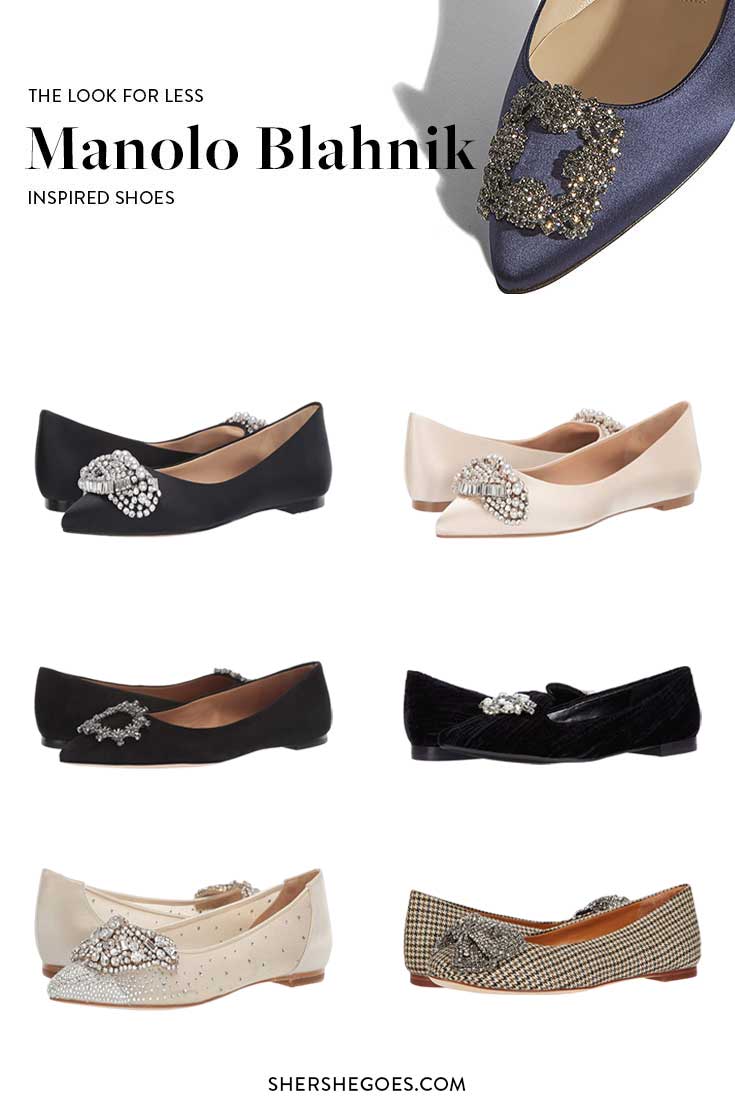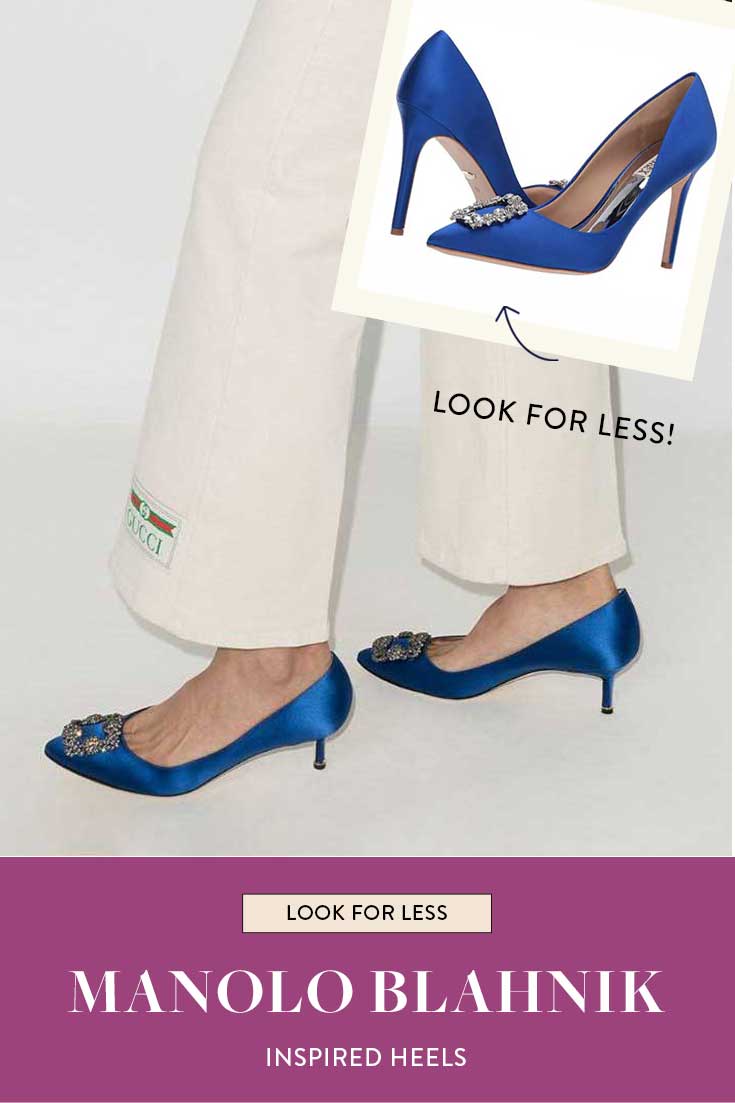 Manolo Blahnik Looks for Less
Shopping for Manolo Blahnik lookalikes isn't cheap shopping, it's smart shopping. Check out the best Manolo Blahnik inspired shoes to save vs. splurge!
The Best Manolo Blahnik Inspired Lookalikes
ADVERTISEMENT
---
---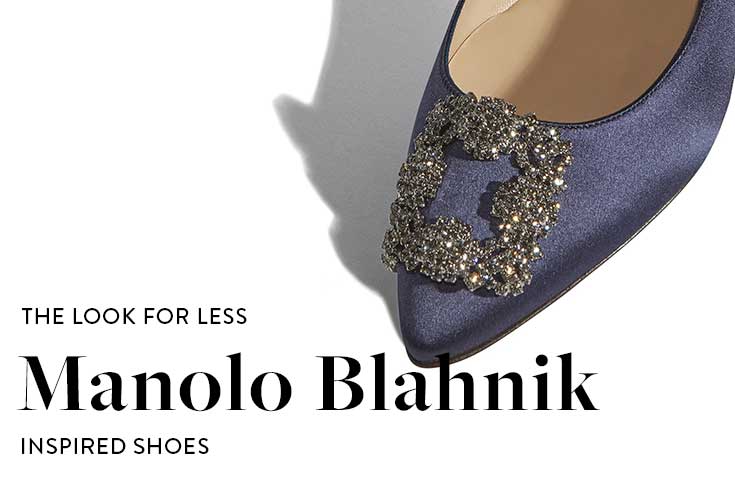 Manolo Blahnik Lookalikes
Most Affordable Manolo Blahnik Flat Lookalike: Sole Society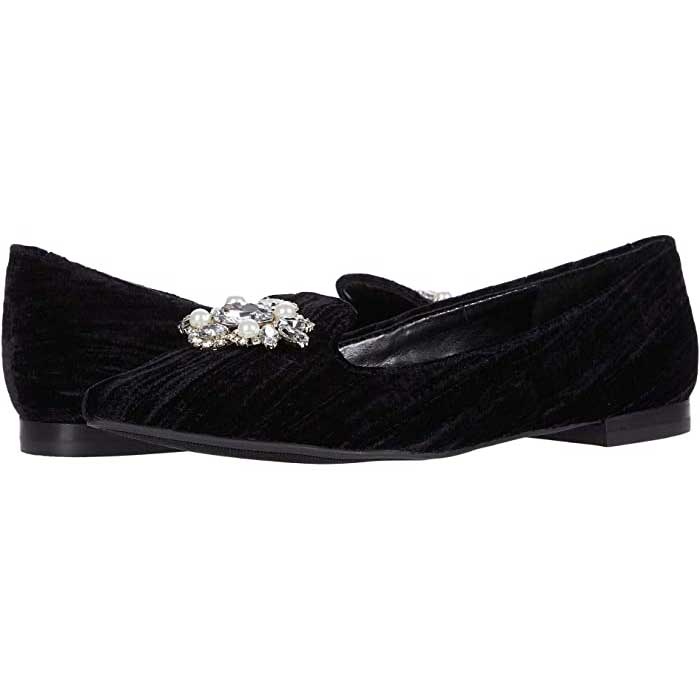 Whenever a shoe offers designer style at, literally, less than a tenth of the price, it's wise to pay attention!
Aside from the unbeatable price, I love these Manolo Blahnik inspired flats from Sole / Society for the classy pointed toe, sleek velvet fabric, and punctuated crystal brooch detailing!
ADVERTISEMENT
---
---
Best Manolo Blahnik Stiletto Lookalike: Badgley Mischka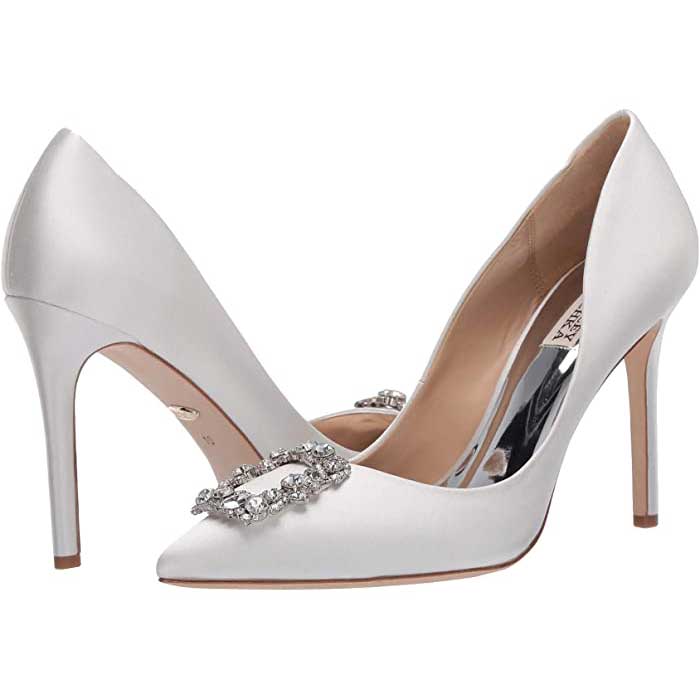 Fun fact: Manolo Blahnik is credited for reviving the sexy style of the stiletto, whose popularity was fading, in the 1970s!
Take a look at these Manolo Blahnik inspired stilettos from Badgley Mischka, and it's easy to see why Blahnik affected a stiletto renaissance!
The textile upper and padded footbed provide the maximum comfort possible, while the clever colors and crystal brooch add a memorable touch of class!
ADVERTISEMENT
---
---
Best Luxury Manolo Blahnik Flat Lookalike: Tory Burch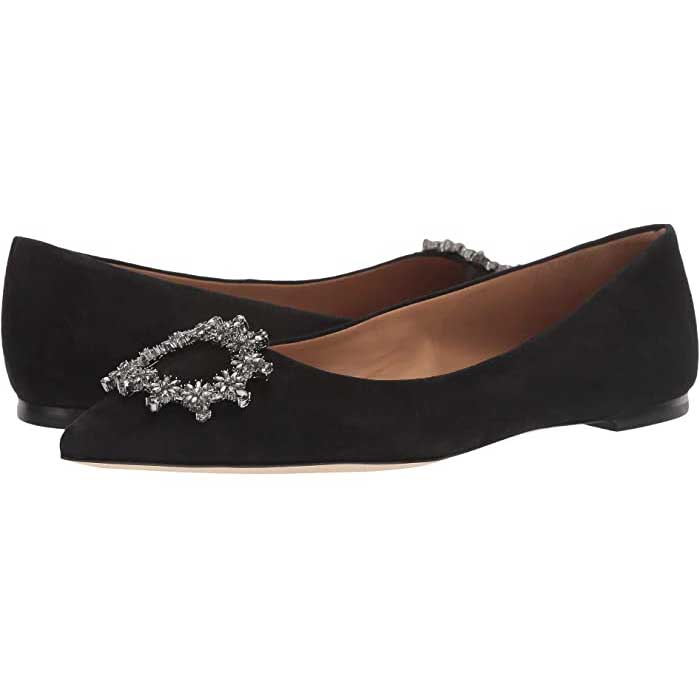 Listen, there are plenty of folks out there who are desperate for Tory Burch lookalikes.
So when the brand making the lookalike effort is a brand that inspires plenty of lookalikes itself, that's usually a pretty good sign.
Unsurprisingly, the Manolo Blahnik lookalikes from Tory Burch don't come cheap.
However, the pointed toe, soft suede finish, and crystal-embellished vamp buckle provide a timeless look that will definitely make your investment worthwhile!
ADVERTISEMENT
---
---
Read More of the best Designer Inspired Finds
Amazon Fashion
The Best Designer Lookalikes on Amazon: Handbags, Jewelry, Shoes & Accessories
Chanel Inspired
6 Classic Handbags Inspired by Chanel
The Best Cap Toe Ballet Flats to Get the Chanel Look, for Less
Classic Chanel Inspired Slingbacks (Two Toned)
The Best Chanel Inspired Espadrilles to Rock All Summer
Manolo Blahnik Inspired
The Best Manolo Blahnik Lookalikes
Stuart Weitzman Inspired
The Best Over the Knee Boots that Rival Stuart Weitzman Lowlands!
Where to Get Stuart Weitzman Boots ON SALE
Follow me @Sher She Goes on