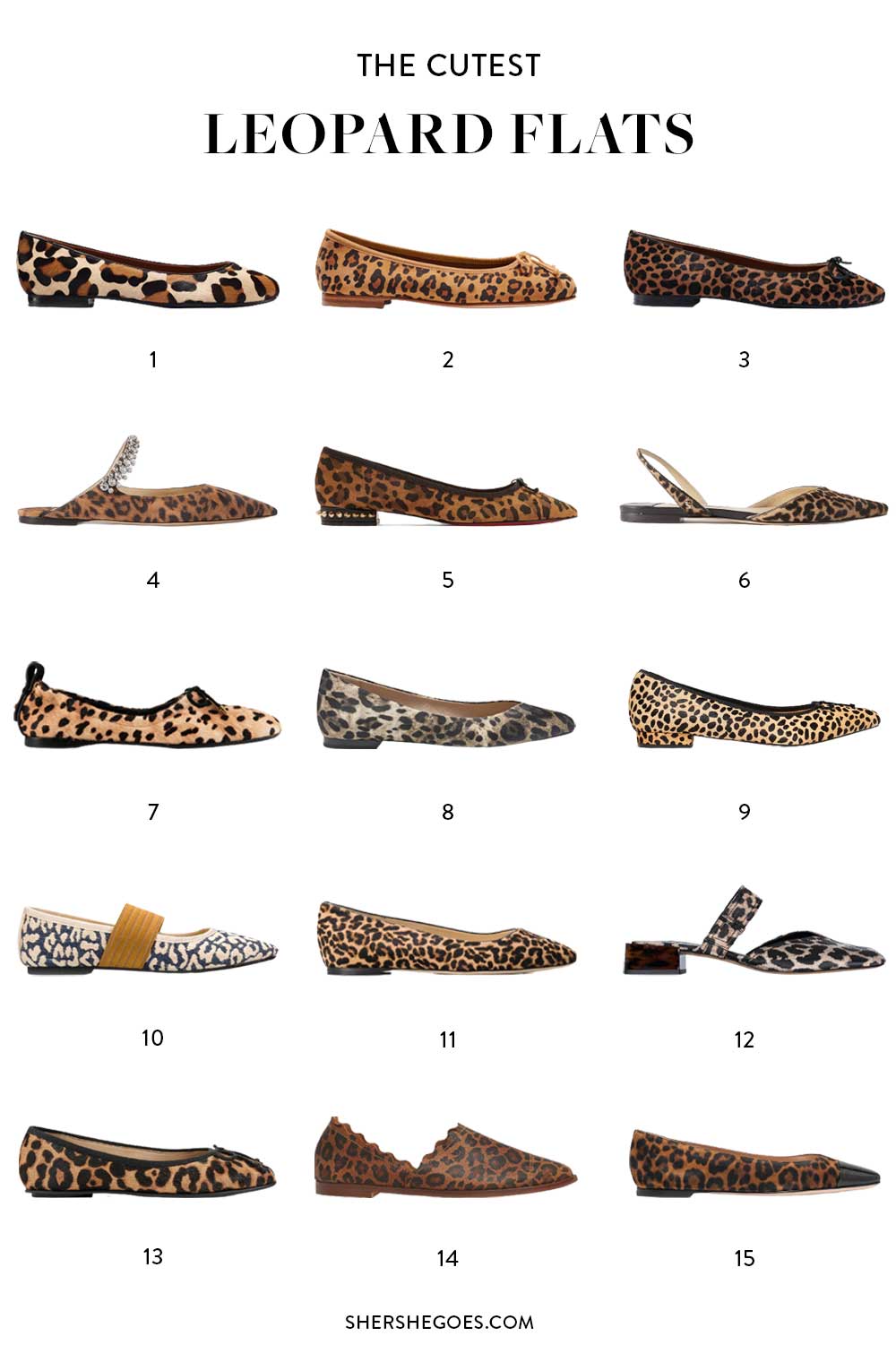 The Best Leopard Flats (2021)
If you're like me, I always have some trouble with flats.
On the one hand, they are just too easy a pair of shoes to always throw on – because they look good with anything! On the other hand, this often leads to my flats too quickly looking worn down and ragged.
So, we know durability is key when it comes to the best women's flats.
But what about style?
Well, one of my favorite ways to get, um, spotted is by sporting a great pair of leopard flats. Somehow timeless yet still unique leopard print is the perfect accent to any outfit.
Keep reading for our 6 favorite leopard flats of 2021!
ADVERTISEMENT
Keep reading, or pin this article to save it for later ⇟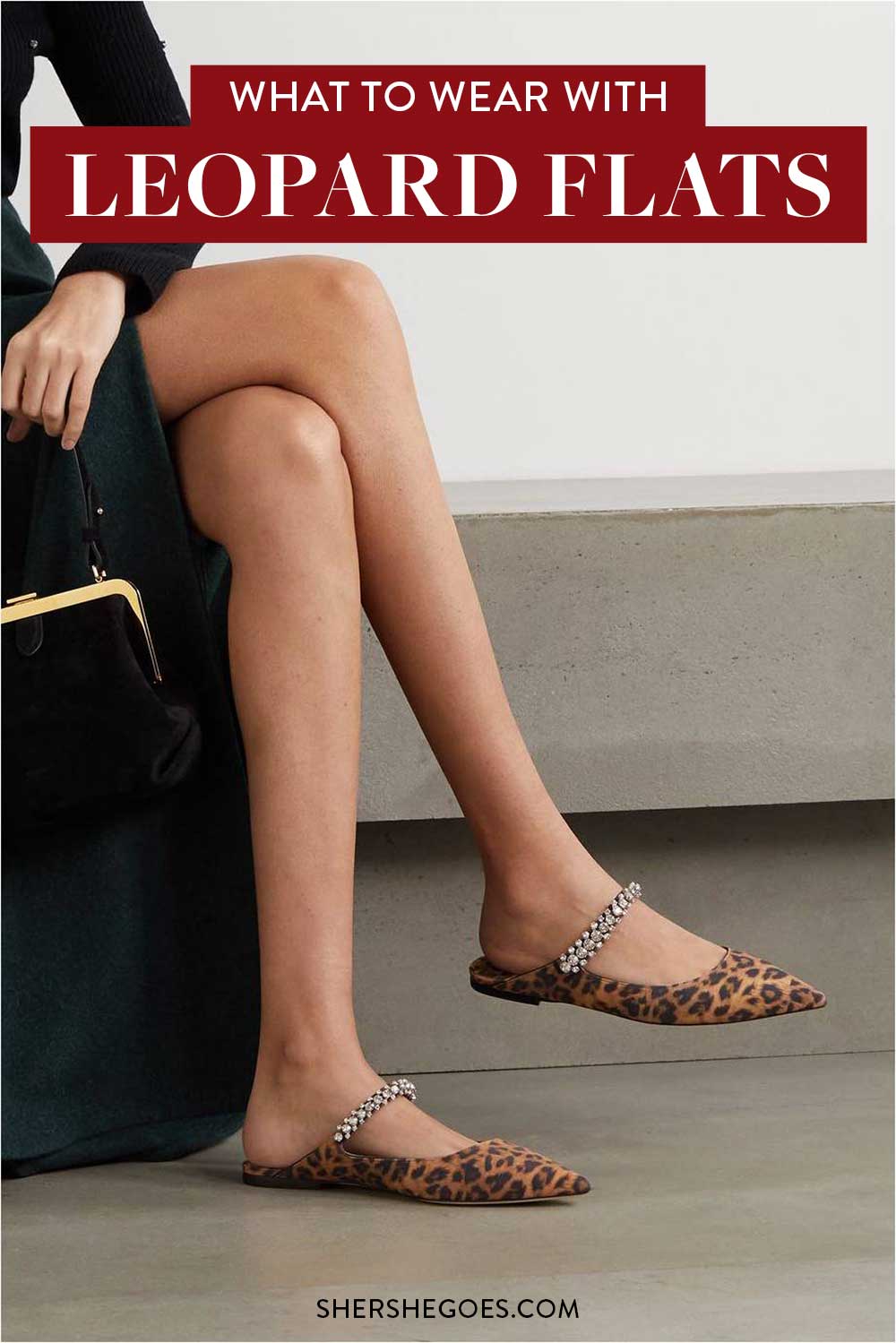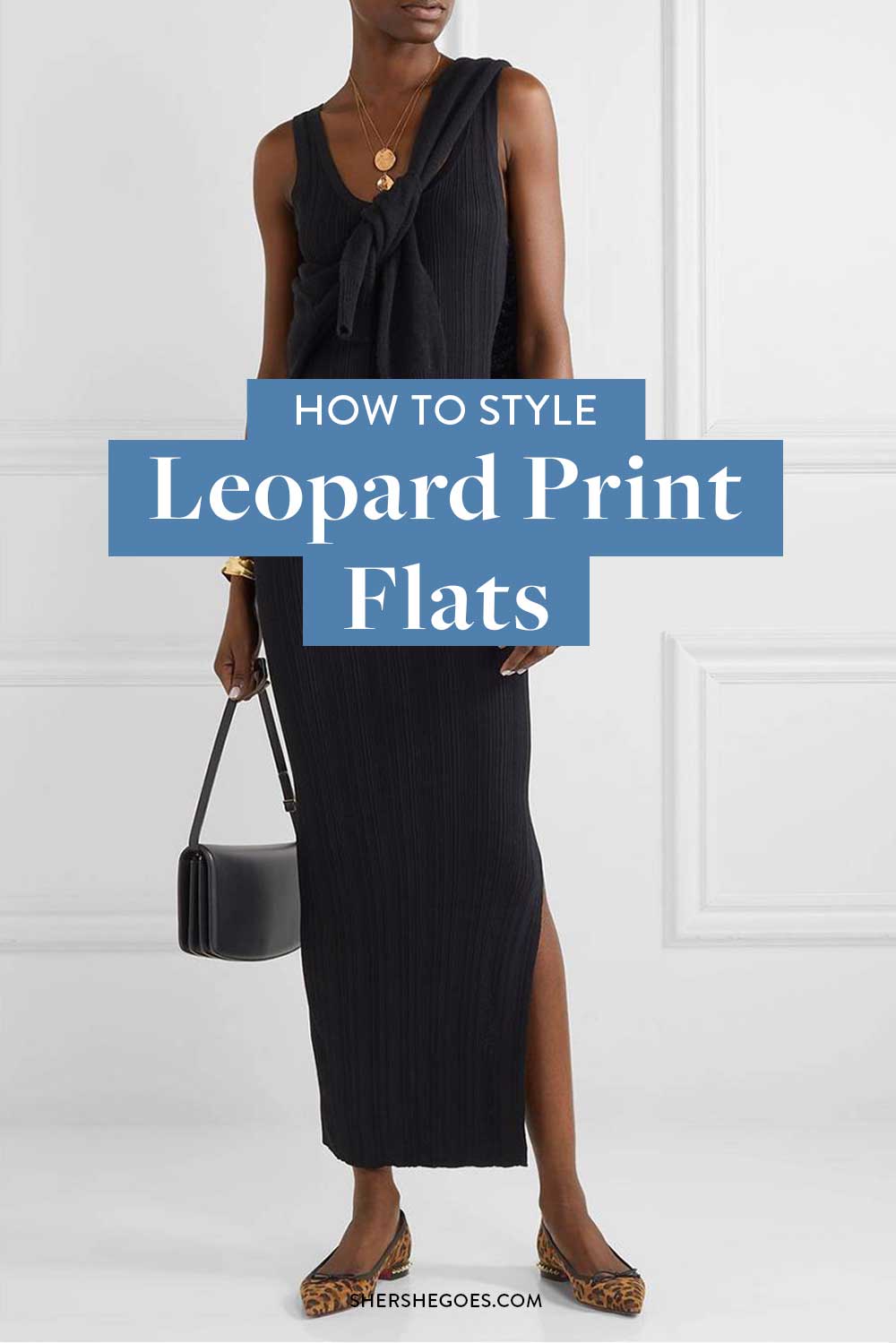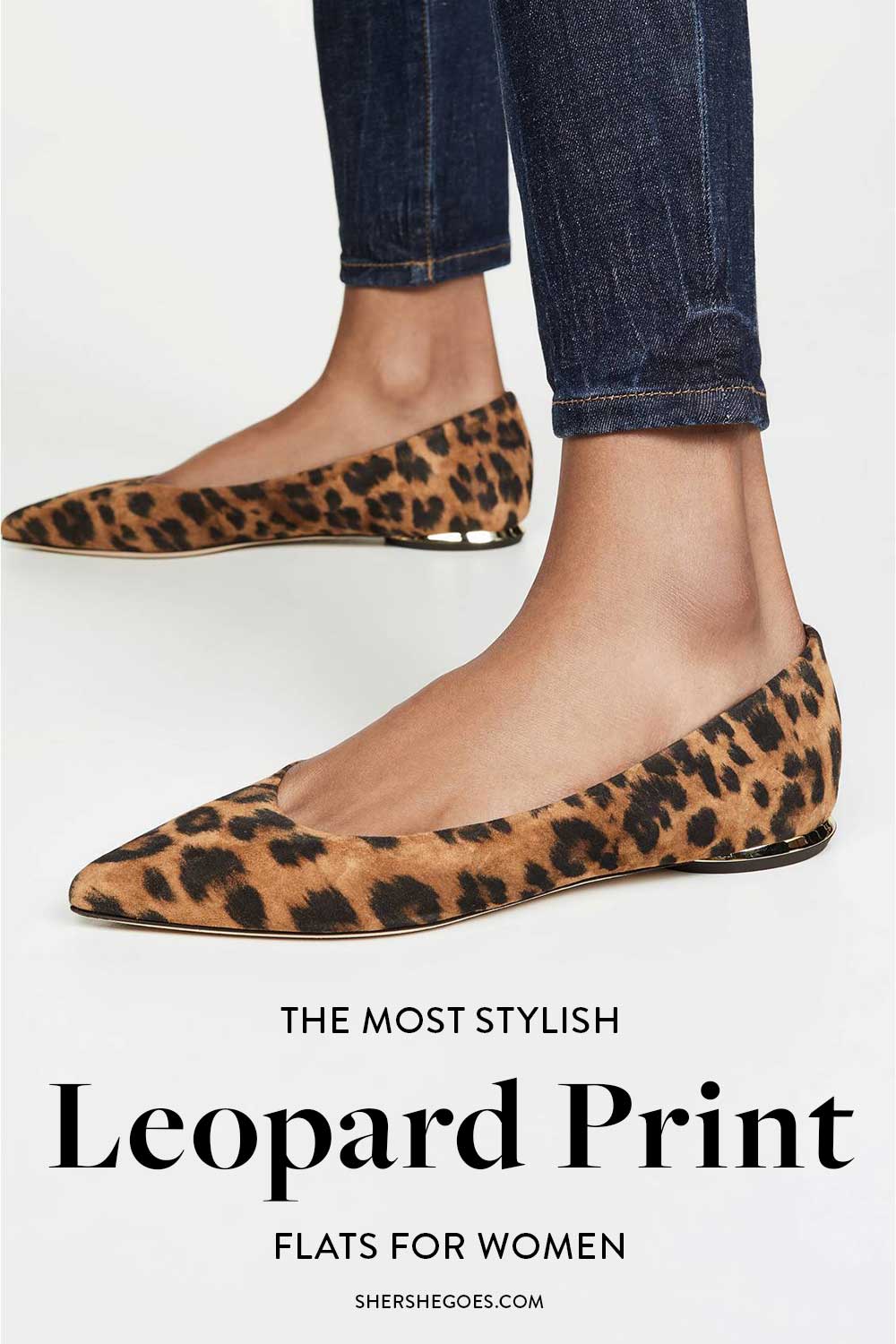 ADVERTISEMENT
---
---
The Best Leopard Flats (2021)
Add a timeless classic to your shoe closet with our top picks for the best women's leopard flats!
Top Leopard Print Flat Brands
ADVERTISEMENT
---
---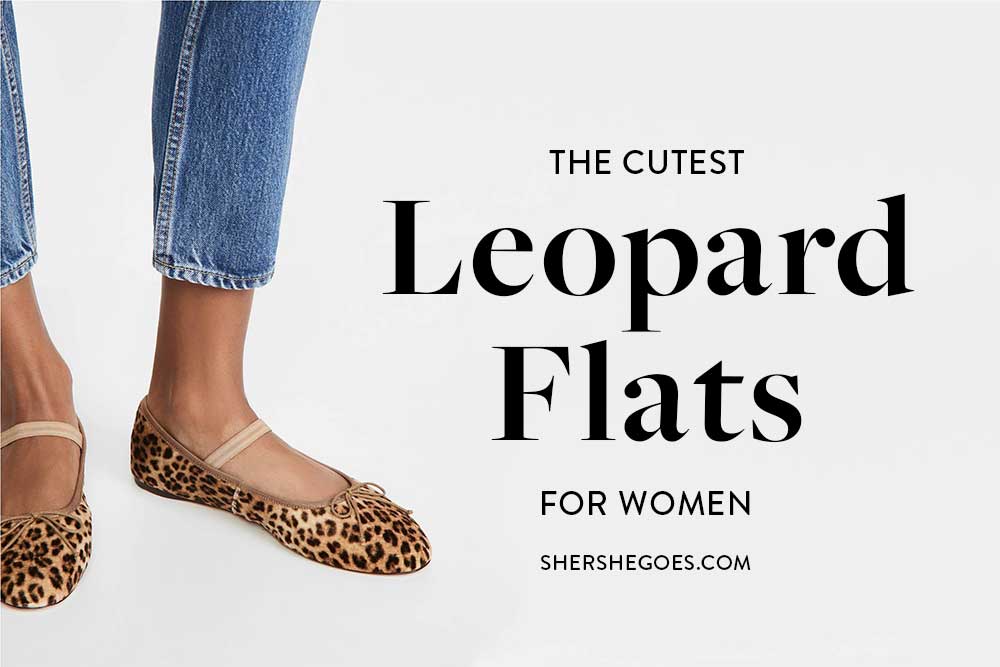 The Best Leopard Flats
Most Affordable Leopard Flats: Lucky Brand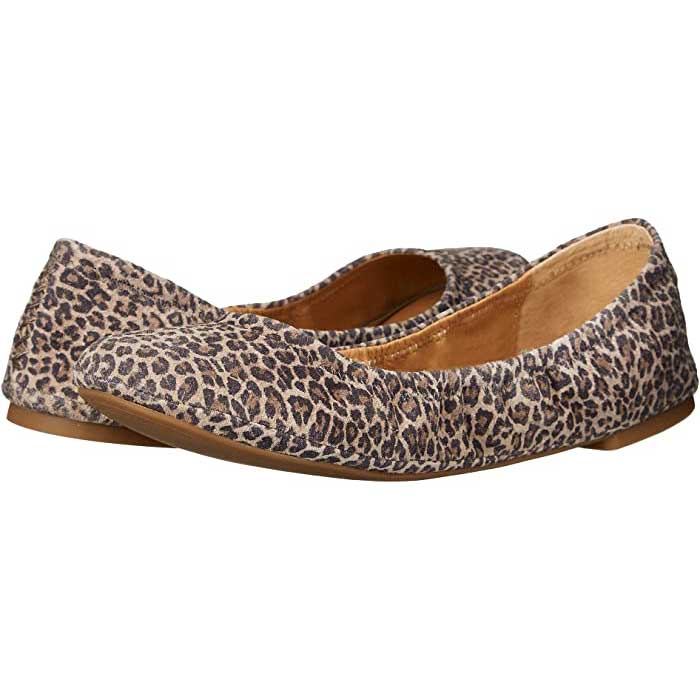 Some leopard flats can get extremely pricy, and what I love about these affordable Lucky Brand flats is they look just like those more expensive versions.
Available in leather or synthetic fabric and featuring a padded footbed and elasticized topline, these flats are both durable and comfortable!
ADVERTISEMENT
---
---
Most Comfortable Leopard Flats: Skechers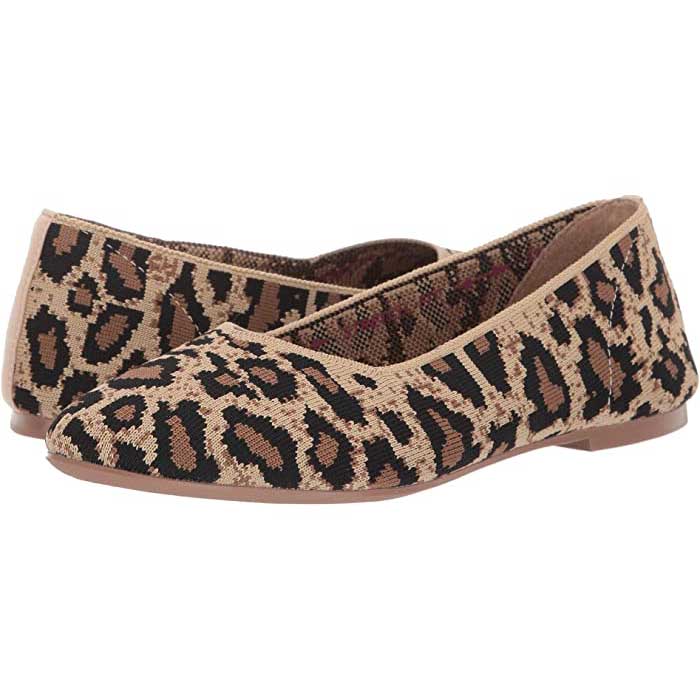 You thought Skechers just made giant, super comfortable sneakers, didn't you?
Well lately the brand has started to branch out, and they are doing so in fine form!
These leopard flats from Skechers feature a super affordable price point, memory foam footbed, and a stretchable fabric for a snug yet comfy fit!
ADVERTISEMENT
---
---
Best Leopard Ballet Flats: Margaux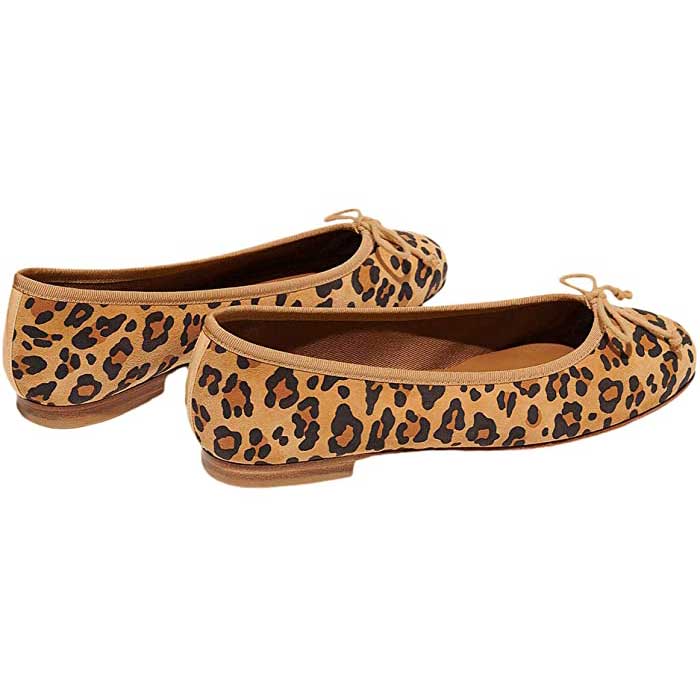 When it comes to the quintessential leopard ballet flats, nothing beats this pair from Margaux.
Everything about these flats – from the genuine Italian nappa leather to the cute, adjustable bow cord – shouts class, sophistication, and style!
ADVERTISEMENT
---
---
Best Leopard D'Orsay Flats: Sole Society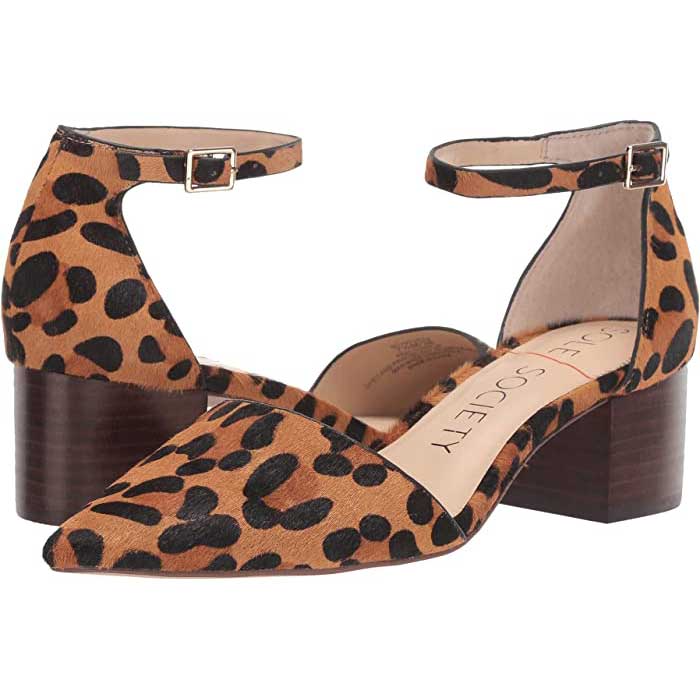 D'orsay flats can take many forms, but the only true definition is that the sides of the shoe are cut away, revealing the nice arch of your foot!
These leopard print flats from Sole Society take the D'orsay model one step further, adding a modest block heel and ankle strap to create a nice hybrid shoe between heel and flat!
ADVERTISEMENT
---
---
Best Leopard Pointed Toe Flats: Steve Madden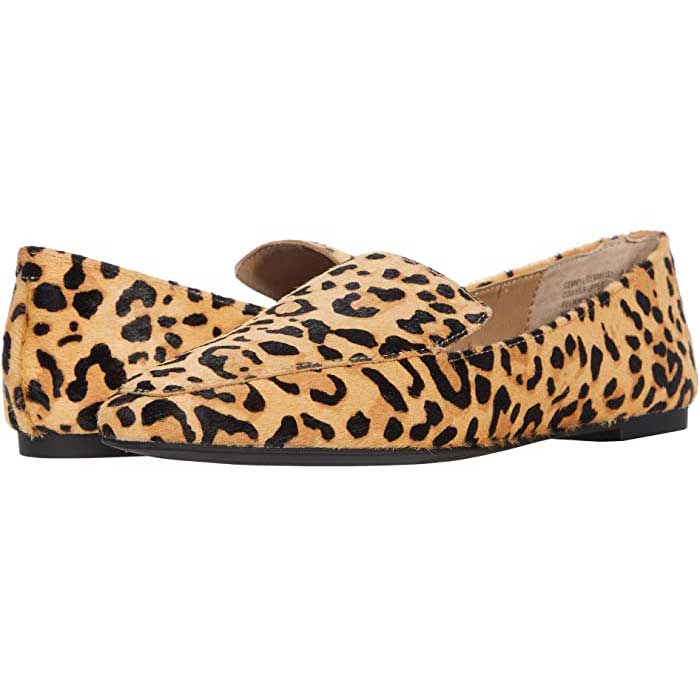 Steve Madden are full of shoe geniuses, so I absolutely had to include their latest leopard flat here!
Completely manmade with genuine calf hair, these leopard print flats also feature a squared toe, slip-on design, and modest 10 millimeter block heel!
ADVERTISEMENT
---
---
Best Calf Hair Leopard Flats: J. Crew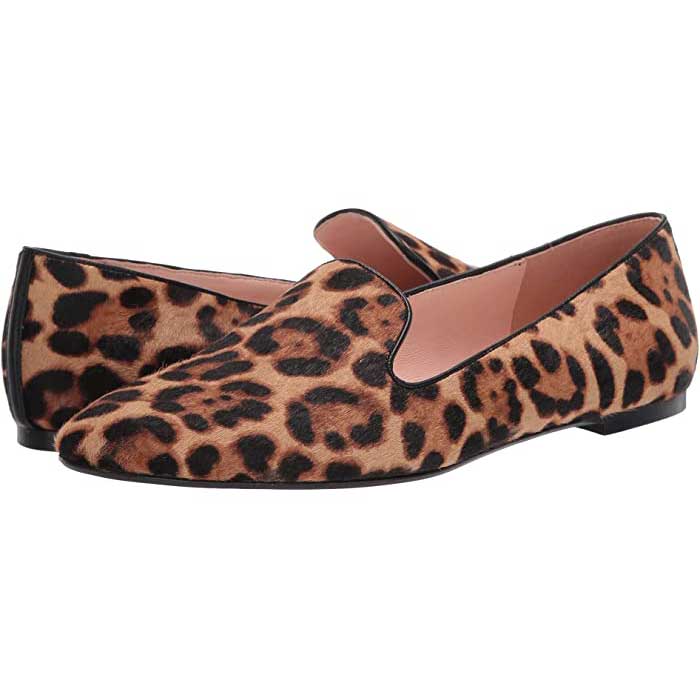 Whenever I'm putting on my favorite pair of black skinny jeans, I almost always reach for these leopard flats from J. Crew next!
Made with a combination of genuine calf hair and leather, these flats are always my go-to when I want a sophisticated yet bold look!
ADVERTISEMENT
---
---
Shop Leopard Print Flats
---

ADVERTISEMENT
---
---
Read More in my favorite Comfy Shoe series:
Most Comfortable Shoes
The Most Comfortable Flats EVER
The Most Comfortable Sandals for Summer
The Most Comfortable Boots for Winter
The Most Comfortable Heels (you can actually walk in)
Best Sneakers
The Best White Sneakers that Go with EVERYTHING
Cute Casual Sneakers to Wear Anywhere
Best Boots
The Best Chelsea Boots to Wear All Year Round
The Best Lace Up Boots for Military Inspired Chic
The Best Over the Knee Boots that Make a Statement!
The Best Shearling Boots to Stay Cozy this Winter
The Best Black Combat Boots That Go with Everything
Cozy At Home Shoes
The Best Mules for Easy Slip on Style
The Best Loafers to Look Polished but Stay Comfy
Shoe Reviews
The Best Travel Shoes in Every Style - Sneakers, Slip Ons, Flats & Sandals
Everlane Flats - These 5 Pairs are Extra Comfortable
OluKai Shoes: Sneaker & Sandal Review
Where to Get Stuart Weitzman Boots on Sale
Designer Inspired
The Best Cap Toe Ballet Flats to Get the Chanel Look, for Less
Classic Chanel Inspired Slingbacks (Two Toned)
The Best Chanel Inspired Espadrilles to Rock All Summer
The Best Manolo Blahnik Lookalikes
The Best Over the Knee Boots that Rival Stuart Weitzman Lowlands!
Follow me @Sher She Goes on