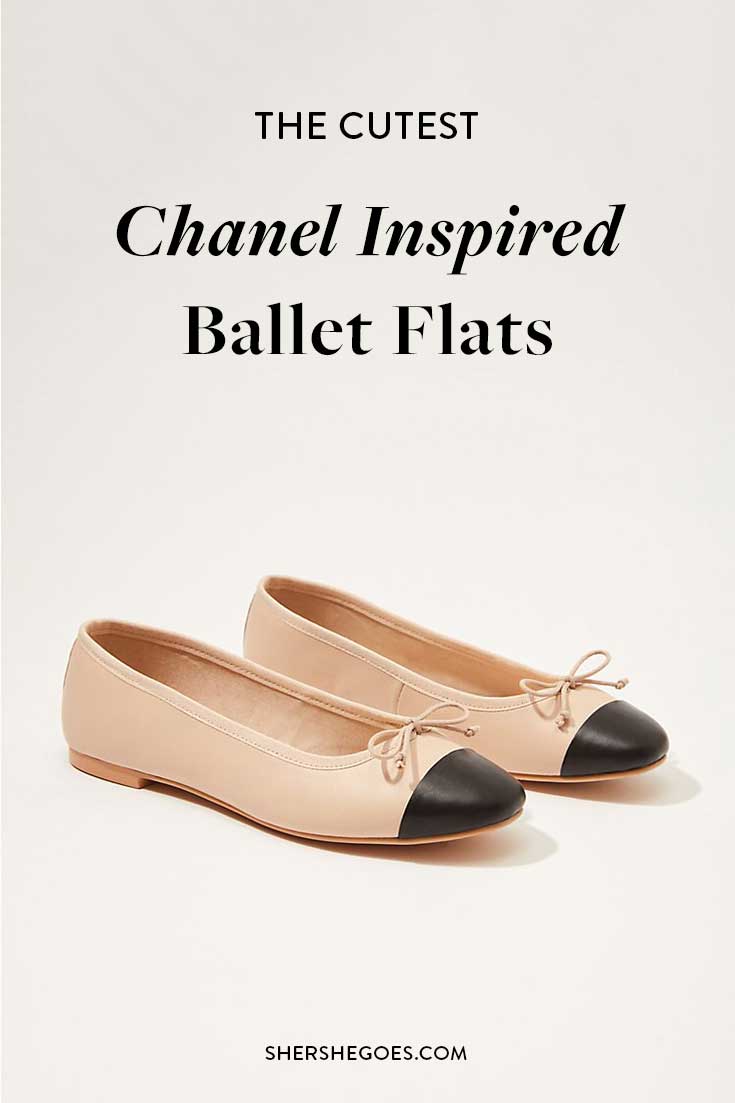 The Best Chanel-Inspired Cap Toe Ballet Flats
When most of us think Chanel, we probably gravitate toward the same products.
Handbags. Number 5. Diamond-studded earrings.
Truth be told, however, Chanel's cap toe ballet flats are right up there among the brand's most storied and recognizable products.
Oh, and right up there among the brand's most expensive products, too.
Whenever you're paying close to $1,000 for something that's going to take a beating like a pair of flats will, think twice and consider whether you have any smart looks for less options!
Fortunately, there are a bunch of well-known brands that bring Chanel's panache to cap toe ballet flats – without bringing its price!
ADVERTISEMENT
Keep reading, or pin this article to save it for later ⇟
Chanel Cap Toe Ballet Flats Alternatives
Shopping for Chanel-inspired cap toe ballet flats isn't cheap shopping, it's smart shopping. Check out the best Chanel lookalikes to save vs. splurge!
The Best Chanel Lookalikes
ADVERTISEMENT
---
---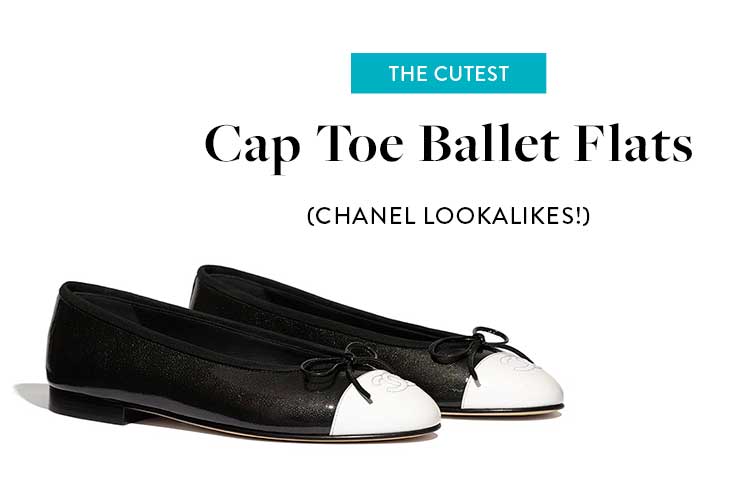 Chanel Lookalikes: Cap Toe Ballet Flats
Best Leather Cap Toe Ballet Flat: J. Crew
ADVERTISEMENT
---
---
Best Affordable Chanel Lookalike: Aerosoles
ADVERTISEMENT
---
---
Most Comfortable Chanel Flat Lookalike: French Sole
ADVERTISEMENT
---
---
Best Casual Cap Toe Flat: Vaneli
ADVERTISEMENT
---
---
Best Monochrome Chanel Lookalike: VIONIC
ADVERTISEMENT
---
---
Best Luxury Two Tone Flat: Stuart Weitzman
ADVERTISEMENT
---
---
Read More of the best Designer Inspired Finds
Amazon Fashion
The Best Designer Lookalikes on Amazon: Handbags, Jewelry, Shoes & Accessories
Chanel Inspired
6 Classic Handbags Inspired by Chanel
The Best Cap Toe Ballet Flats to Get the Chanel Look, for Less
Classic Chanel Inspired Slingbacks (Two Toned)
The Best Chanel Inspired Espadrilles to Rock All Summer
Manolo Blahnik Inspired
The Best Manolo Blahnik Lookalikes
Stuart Weitzman Inspired
The Best Over the Knee Boots that Rival Stuart Weitzman Lowlands!
Where to Get Stuart Weitzman Boots ON SALE
Follow me @Sher She Goes on