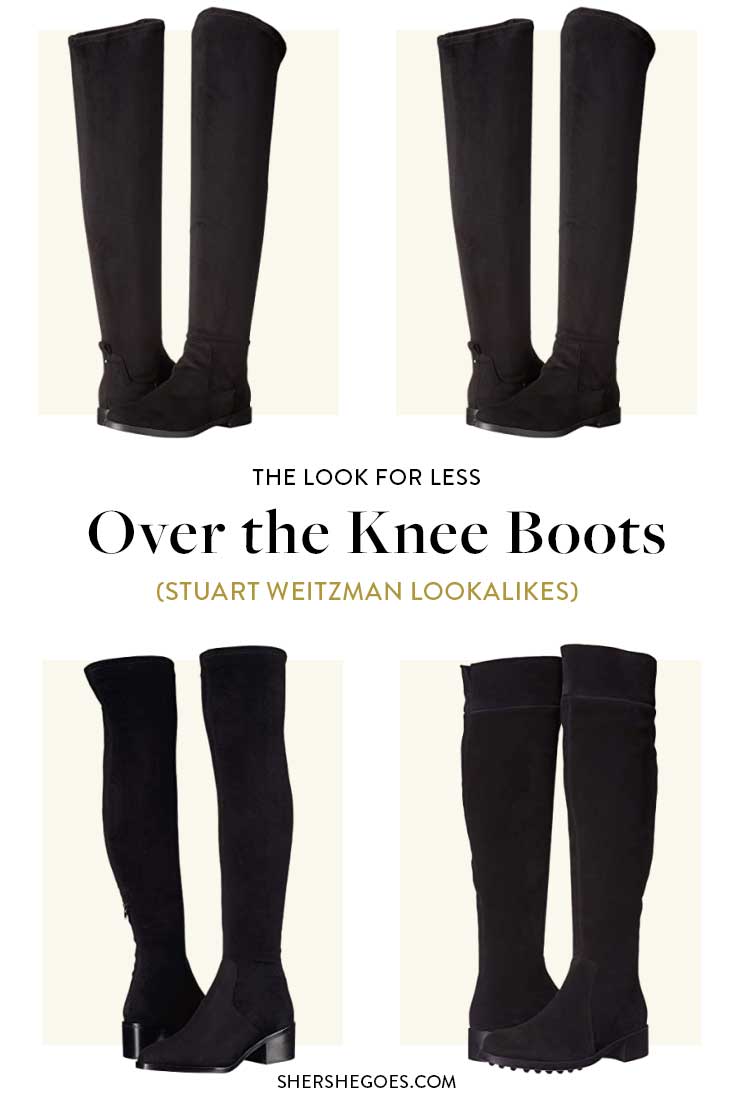 The Best Stuart Weitzman Lowland Lookalikes!
Some days, I feel like I could win the lottery and be bankrupt tomorrow because I spent it all on shoes.
Other days, I ask myself why little more than a block heel and a huge piece of leather that's big enough to cover my knee should cost anywhere near $1,000.
This is the eternal struggle.
Sometimes the classic Stuart Weitzman Lowland boot looks like something my closet can't live without, and the rest of the time I'm literally disturbed by my worst shopping impulses.
Luckily, you can achieve the same look as the Lowland boot without spending more than your monthly student loan payment.
Keep reading for the best Stuart Weitzman lookalikes!
ADVERTISEMENT
Keep reading, or pin this article to save it for later ⇟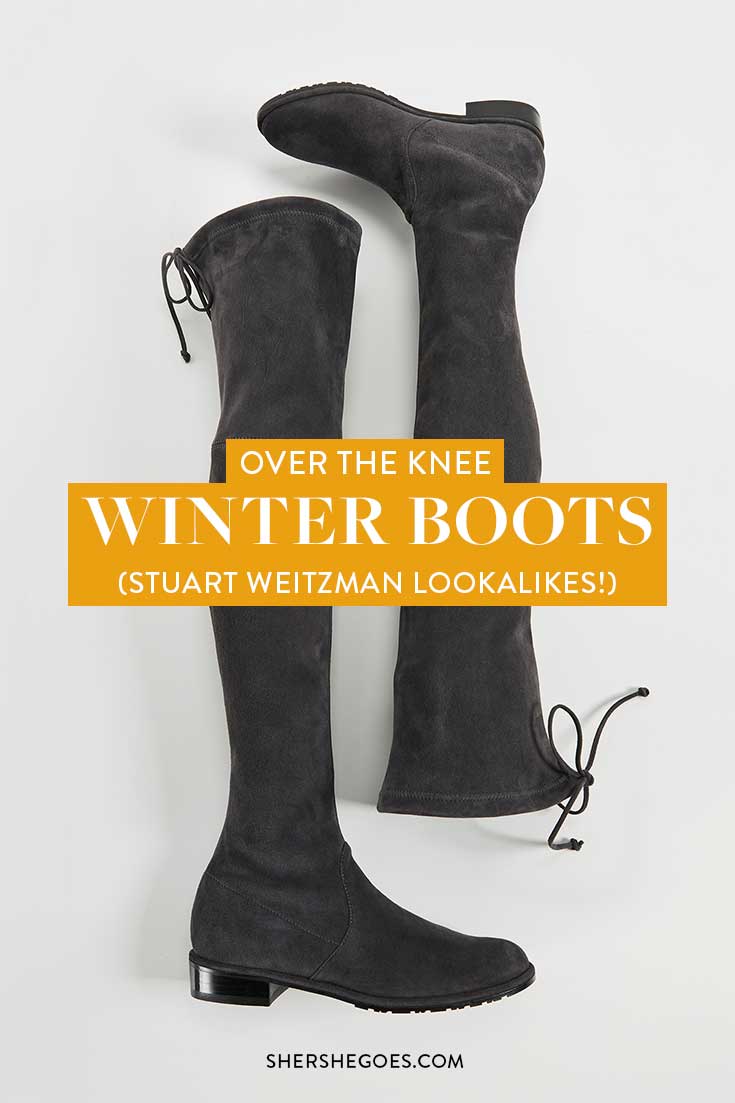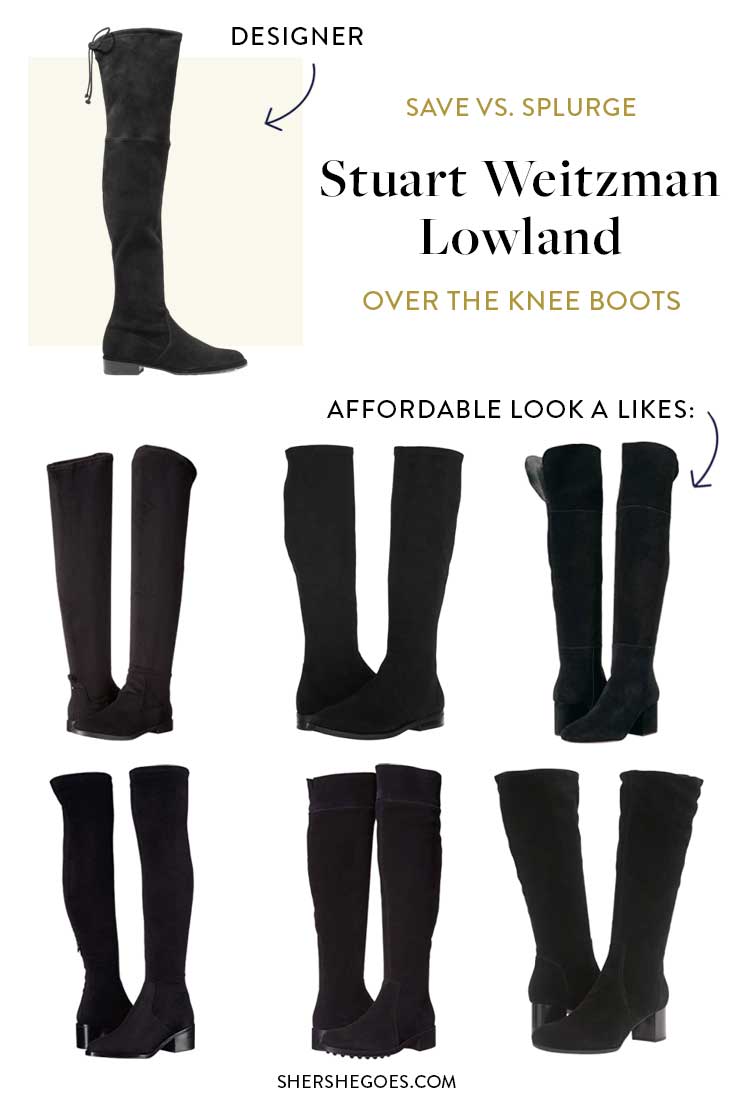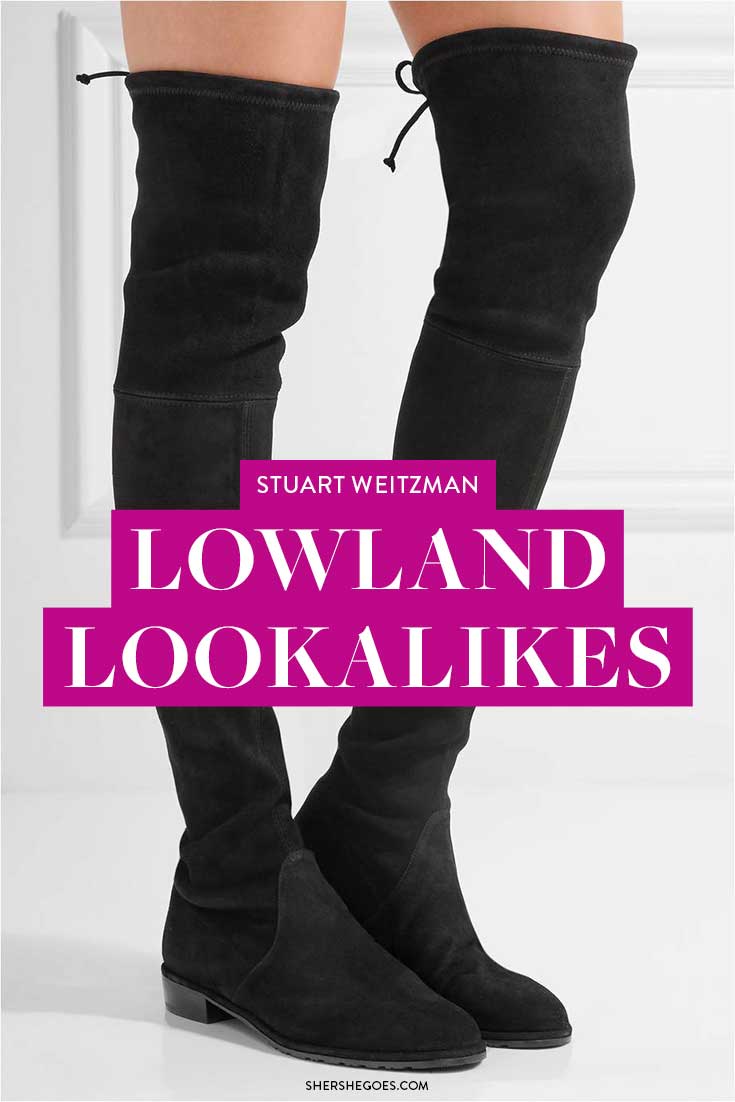 Stuart Weitzman Lowland Boot: Looks for Less Options
Shopping for Stuart Weitzman Lowland lookalikes isn't cheap shopping, it's smart shopping. Check out the best Stuart Weitzman lookalike boots to save vs. splurge!
The Best Stuart Weitzman Inspired Lookalikes
ADVERTISEMENT
---
---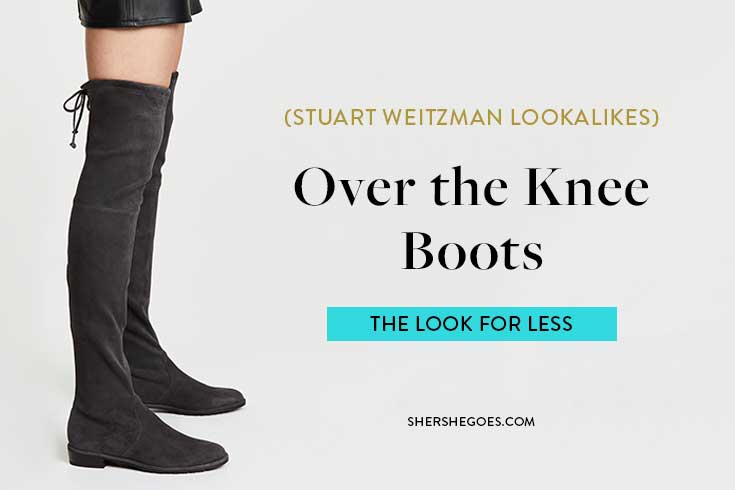 Stuart Weitzman Lookalikes: Lowland Boot
Best Synthetic Stuart Weitzman Lookalike: Volatile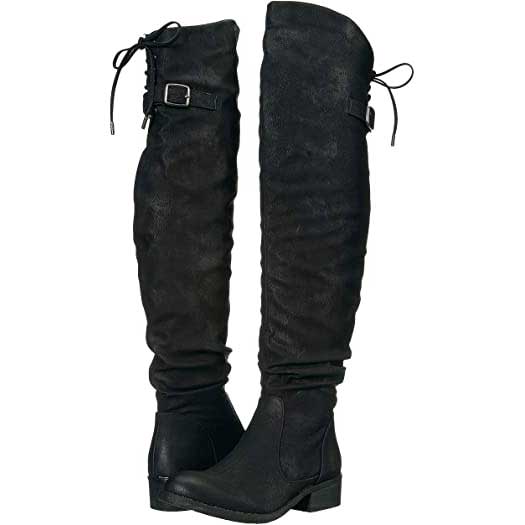 Spotting any differences between the original Stuart Weitzman and these boots from Volatile is actually pretty difficult!
Although bearing an uncanny resemblance to its Lowland cousins, the Volatile's synthetic construction makes these boots more comfortable, easier to maintain, and significantly cheaper!
ADVERTISEMENT
---
---
Most Comfortable Stuart Weitzman Lookalike: Chinese Laundry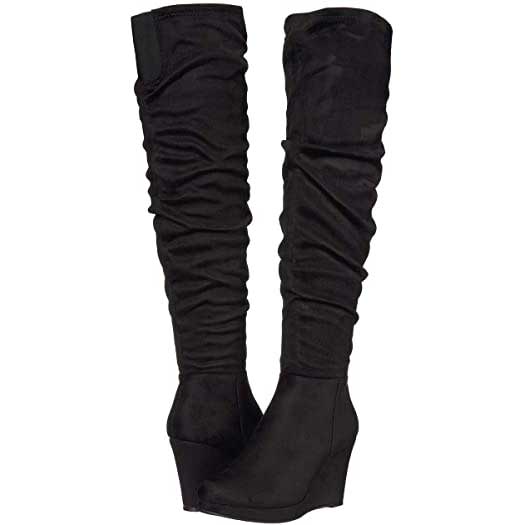 Let's be honest.
Over the knee boots may not the the most comfortable. Whenever flip-flops or sneakers are an alternative, going with the over the knee boot is obviously about making a fashion statement, not making life easy on your legs and feet.
With that said, the Stuart Weitzman Lowland lookalikes from Chinese Laundry make an admirable effort, highlighted by super soft suede fabric, a generously cushioned footbed, and a sturdy wrapped wedge heel.
ADVERTISEMENT
---
---
Best Leather Stuart Weitzman Lookalike: Steve Madden
A major reason the Stuart Weitzman Lowland boots make such a memorable fashion statement is the leather construction. Seeing an outfit with that much leather is increasingly rare, especially as fast-fashion brands prefer synthetics that are suitable for mass manufacturing.
That's why I give the lookalikes from Steve Madden immense credit for preserving what makes the Lowland boots famous – bold leather – at a price that leaves room for the rest of your wardrobe.
ADVERTISEMENT
---
---
Best Zippered Stuart Weitzman Lookalike: Koolaburra by UGG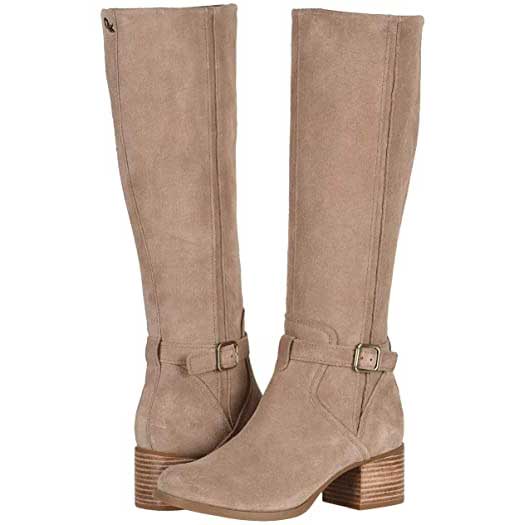 Getting into the original Stuart Weitzman Lowland boots would require a tutorial more convoluted than the emergency exit instructions you find on airplanes.
Of course, making people wonder how the hell she got into those is all part of the game, but sometimes finding a shortcut is much simpler.
Enter the Koolaburra by UGG over the knee boots which feature a full-length zipper running through this boot's super soft suede fabric.
While the zipper may slightly detract from a true haute fashion look, it sure will make your life a hell of a lot easier!
ADVERTISEMENT
---
---
Shop Stuart Weitzman Lookalikes
---

ADVERTISEMENT
---
---
Read More of the best Designer Inspired Finds
Amazon Fashion
The Best Designer Lookalikes on Amazon: Handbags, Jewelry, Shoes & Accessories
Chanel Inspired
6 Classic Handbags Inspired by Chanel
The Best Cap Toe Ballet Flats to Get the Chanel Look, for Less
Classic Chanel Inspired Slingbacks (Two Toned)
The Best Chanel Inspired Espadrilles to Rock All Summer
Manolo Blahnik Inspired
The Best Manolo Blahnik Lookalikes
Stuart Weitzman Inspired
The Best Over the Knee Boots that Rival Stuart Weitzman Lowlands!
Where to Get Stuart Weitzman Boots ON SALE
Follow me @Sher She Goes on