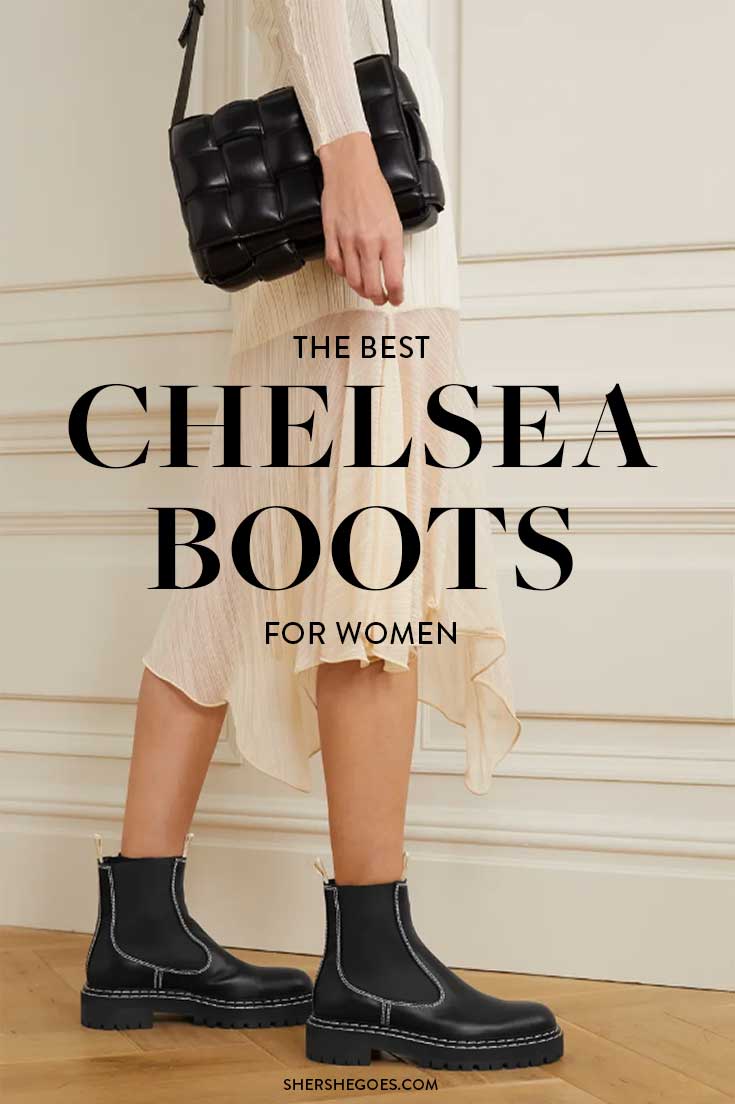 Best Chelsea Boots (2023)
Known for their ankle height and elastic side panels, Chelsea boots are the rare cold-weather fashion staple that's both low-maintenance and stylish!
That's the main reason the modern woman can never have enough Chelsea boots in her closet, but another is that the Chelsea boot is incredibly versatile.
Rather than go for elaborate patterns or designs, the typical Chelsea boot focuses on blending discreet style with high-quality fabrics and craftsmanship.
This usually results in simple yet stylish boots that can be paired with an impressive array of outfits regardless of color, fabric, or pattern!
Keep reading for the best Chelsea boots to muck about in this fall and winter!
ADVERTISEMENT
---
---
Keep reading, or pin this article to save it for later ⇟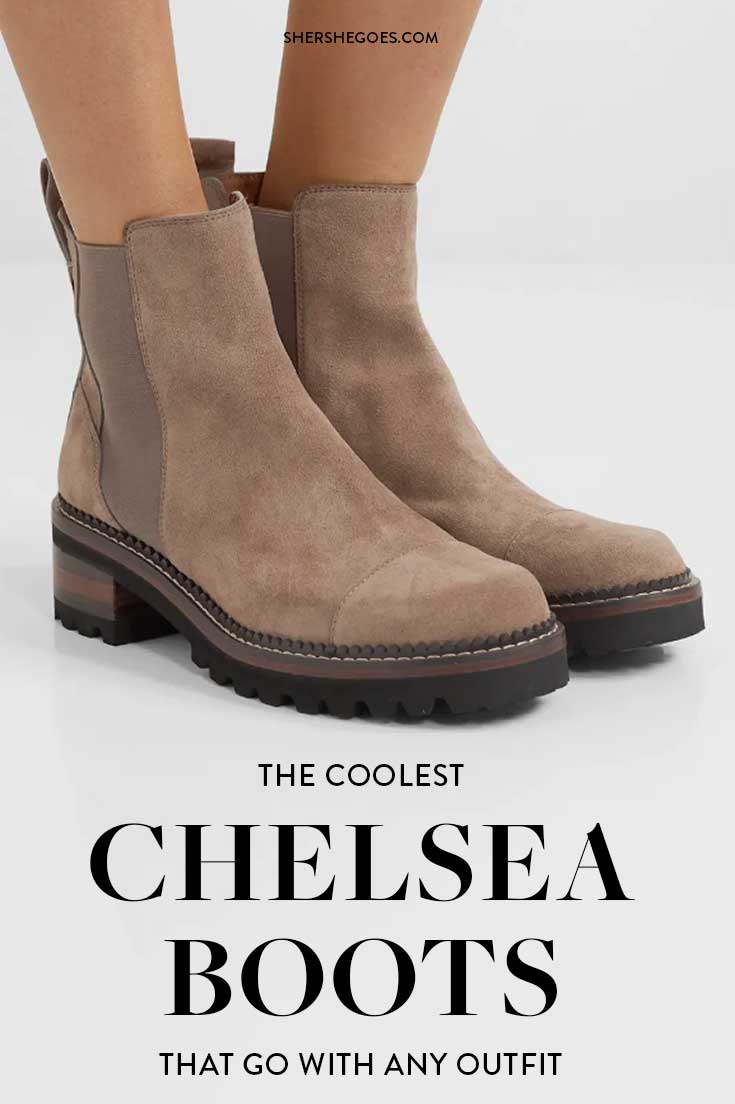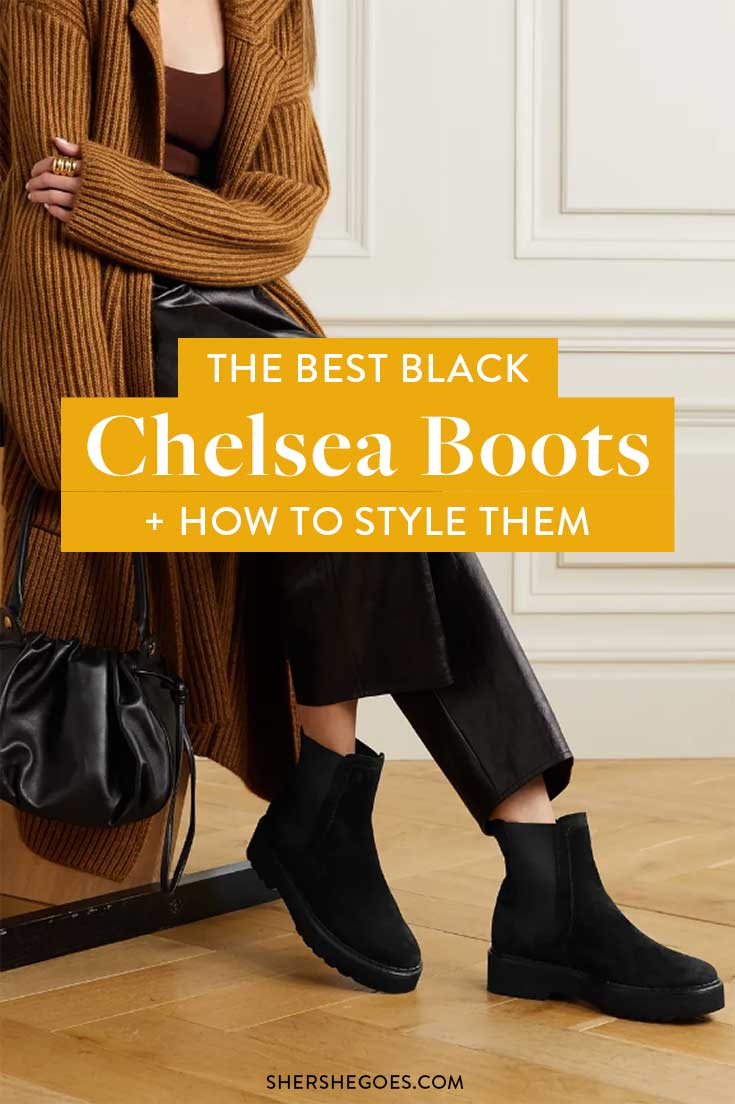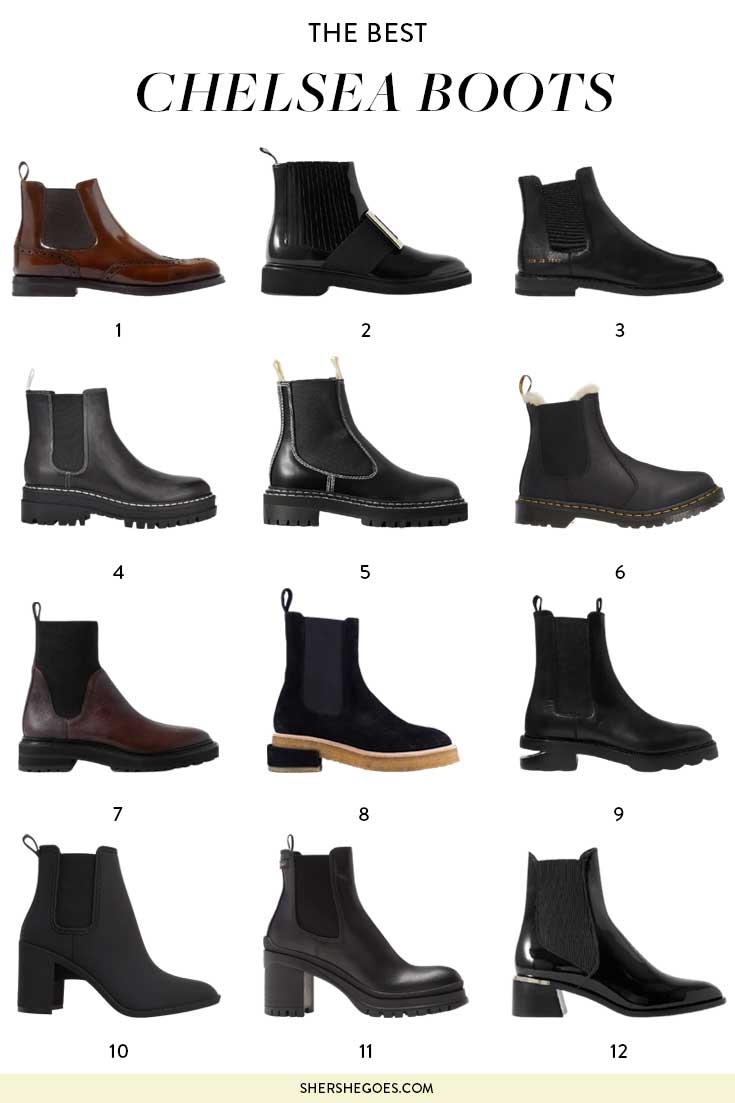 Best Chelsea Boots for Women
From different colors to various fabrics, we have the best Chelsea boots for women covered below!
Best Chelsea Boots
ADVERTISEMENT
---
---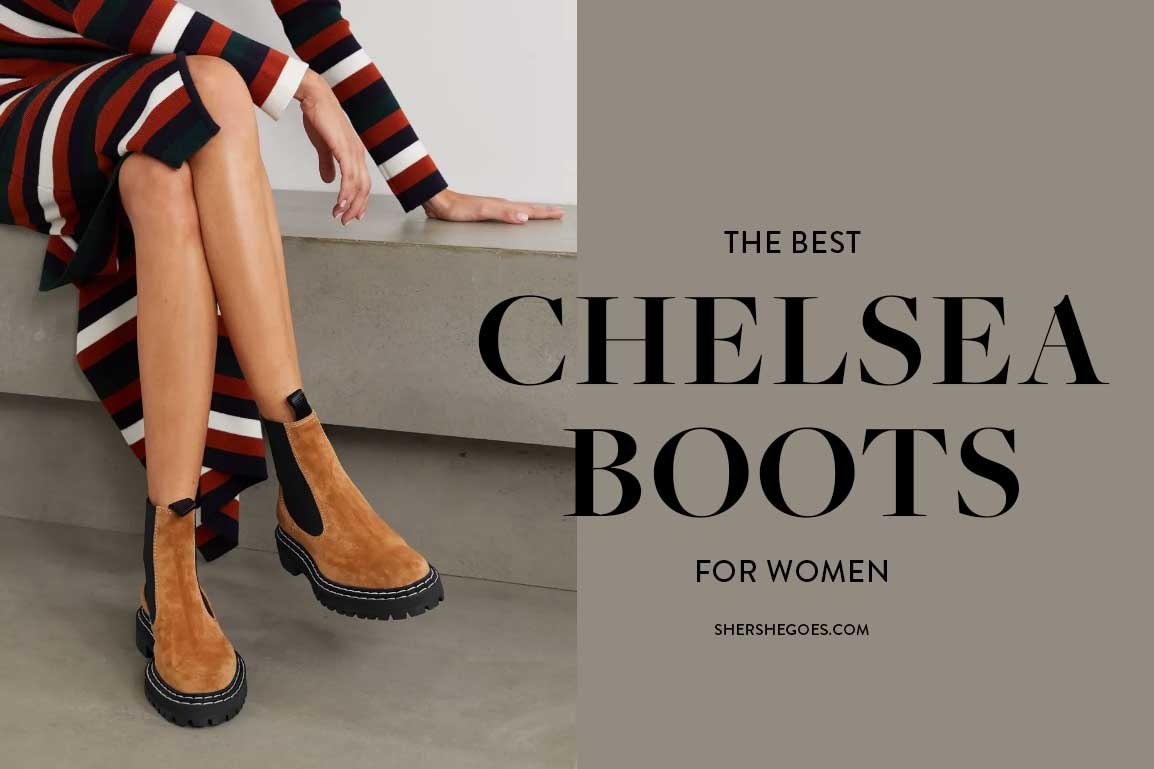 The Best Women's Chelsea Boots
Most Sustainable Chelsea Boots: Everlane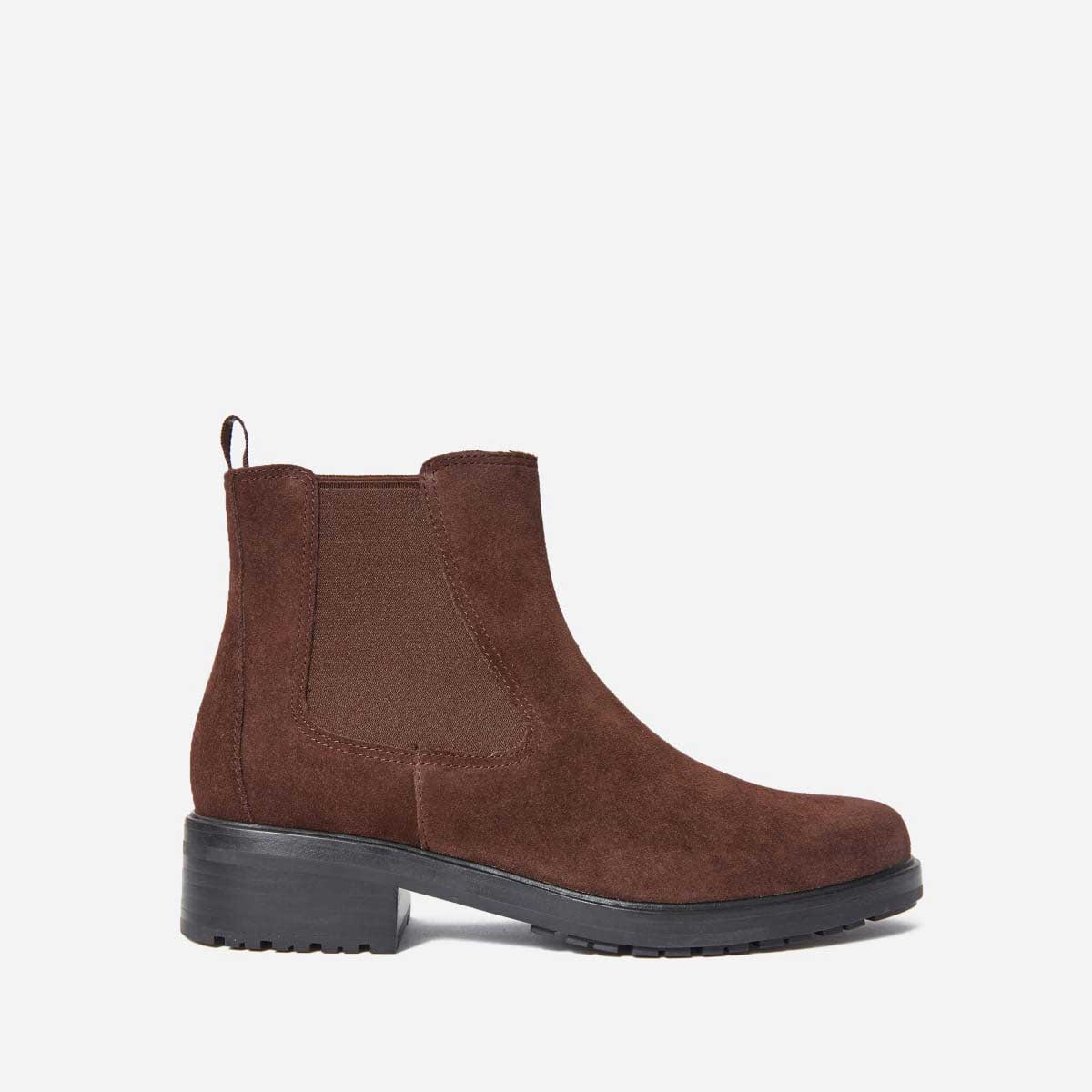 Everlane has found an incredible niche providing high-quality products that are both fairly priced and conscious of sustainability.
These Chelsea boots are yet another example of the brand's incredibly attractive ethos and style.
Featuring a water-resistant leather upper with an anti-slip chunky outsole, these Everlane boots get the job done in both the style and substance departments!
ADVERTISEMENT
---
---
Best Classic Chelsea Boots: Nisolo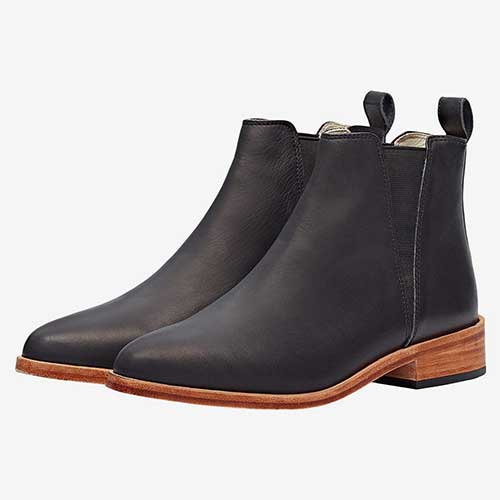 Nisolo specializes in chelsea boots and their classic pointy toe version checks all the boxes!
It's well-constructed, with triangular elastic side panels, a walkable 1.25″ heel and contrast rubber soles. The leather is soft and doesn't require any break-in time.
The boots have a good amount of flexibility, so they're quite comfortable to walk in, and the simple sleek design makes them easy to dress up or down. They do run slightly narrow, so size up if you're in between sizes.
Best of all, every Nisolo purchase guarantees living wages to their factory workers in Peru and the brand is a certified B corporation.
These are timeless chelsea boots you can pull out year after year!
ADVERTISEMENT
---
---
Most Affordable Chelsea Boots: Steve Madden
ADVERTISEMENT
---
---
Best Black Chelsea Boots: Marc Fisher
Let's cut the fluff and make the obvious plain, shall we?
A woman's wardrobe without black versions of flats, heels, dresses, shirts, coats, and, most importantly, boots is, quite simply, not a woman's wardrobe.
Take care of a must-have cold weather staple with these Marc Fisher Chelsea boots which feature a comfortable rubber outsole, cushioned synthetic insole, and your choice of polished leather or suede for the upper fabric!
ADVERTISEMENT
---
---
Best Brown Chelsea Boots: Talbots
ADVERTISEMENT
---
---
Best Leather Chelsea Boots: J. Crew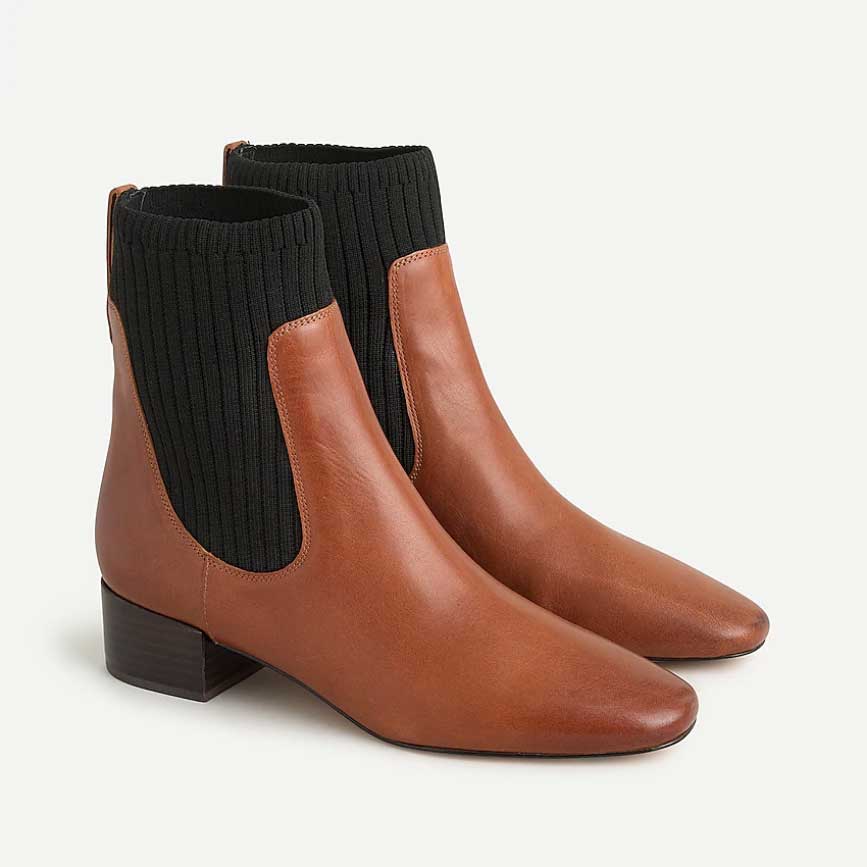 Over the past few years, J. Crew has been fairly criticized for being blindly committed to well-known preppy looks at the expense of adapting to evolving fashion trends.
However, when the product at hand is something as timeless and classic as the Chelsea boot, perfecting time-treasured looks is exactly what you want!
I haven't always associated J. Crew with shoes, but I have to say this pair is surprisingly comfortable. Plus, I love the versatility provided by the two-tone color scheme between the leather and elastic panels!
ADVERTISEMENT
---
---
Best Waterproof Chelsea Boots: Sam Edelman
While women's boots are always great opportunities for a bold fashion statement, the cold (see what I did there?) truth is you would never need boots if the weather was always beautiful.
Great boots are only as stylish as they are functional. Trust me when I tell you slipping, splashing, and falling all over the place is not a cute look!
Thankfully we have these Chelsea boots from Sam Edelman, whose larger-than-average 1.25″ heel and fully waterproof leather fabric combine to provide the stability and durability required from any quality pair of boots!
ADVERTISEMENT
---
---
Best Platform Chelsea Boots: Dr. Martens
While Chelsea boots technically feature trademark elastic panels, these Dr. Martens are probably better categorized as, well, just Dr. Martens.
A brand so classic it defines itself, these Dr. Martens platform boots feature all the traits responsible for the brand's timeless look, including the commando tread, elevated sole, and quintessential Arcadia leather that slightly changes hue with age!
ADVERTISEMENT
---
---
Best Contrast Sole Chelsea Boots: Walmart
ADVERTISEMENT
---
---
Best Chelsea Rain Boots: La Canadienne
Crafted with bad weather on the mind more than, say, exquisite style, these Chelsea Boots from La Canadienne should be a top choice for anyone who routinely endures brutal winters.
Featuring completely waterproof Italian suede or leather fabrics (your choice!), these boots also fight the elements with extra anti-microbial treatment.
That feature is especially important when your boots have to deal with your feet on the inside and dirty rain and snow on the outside!
ADVERTISEMENT
---
---
How to Style Combat Boots
Looking for ideas on how to wear chunky boots? Then watch our Combat Boot Lookbook on YouTube:
ADVERTISEMENT
---
---
Shop Chelsea Boots
---

ADVERTISEMENT
---
---
Read More in my favorite Comfy Shoe series:
Most Comfortable Shoes
The Most Comfortable Flats EVER
The Most Comfortable Sandals for Summer
The Most Comfortable Boots for Winter
The Most Comfortable Heels (you can actually walk in)
Best Sneakers
The Best White Sneakers that Go with EVERYTHING
Cute Casual Sneakers to Wear Anywhere
Best Boots
The Best Chelsea Boots to Wear All Year Round
The Best Lace Up Boots for Military Inspired Chic
The Best Over the Knee Boots that Make a Statement!
The Best Shearling Boots to Stay Cozy this Winter
The Best Black Combat Boots That Go with Everything
Cozy At Home Shoes
The Best Mules for Easy Slip on Style
The Best Loafers to Look Polished but Stay Comfy
Shoe Reviews
The Best Travel Shoes in Every Style - Sneakers, Slip Ons, Flats & Sandals
Everlane Flats - These 5 Pairs are Extra Comfortable
OluKai Shoes: Sneaker & Sandal Review
Where to Get Stuart Weitzman Boots on Sale
Designer Inspired
The Best Cap Toe Ballet Flats to Get the Chanel Look, for Less
Classic Chanel Inspired Slingbacks (Two Toned)
The Best Chanel Inspired Espadrilles to Rock All Summer
The Best Manolo Blahnik Lookalikes
The Best Over the Knee Boots that Rival Stuart Weitzman Lowlands!
Follow me @Sher She Goes on