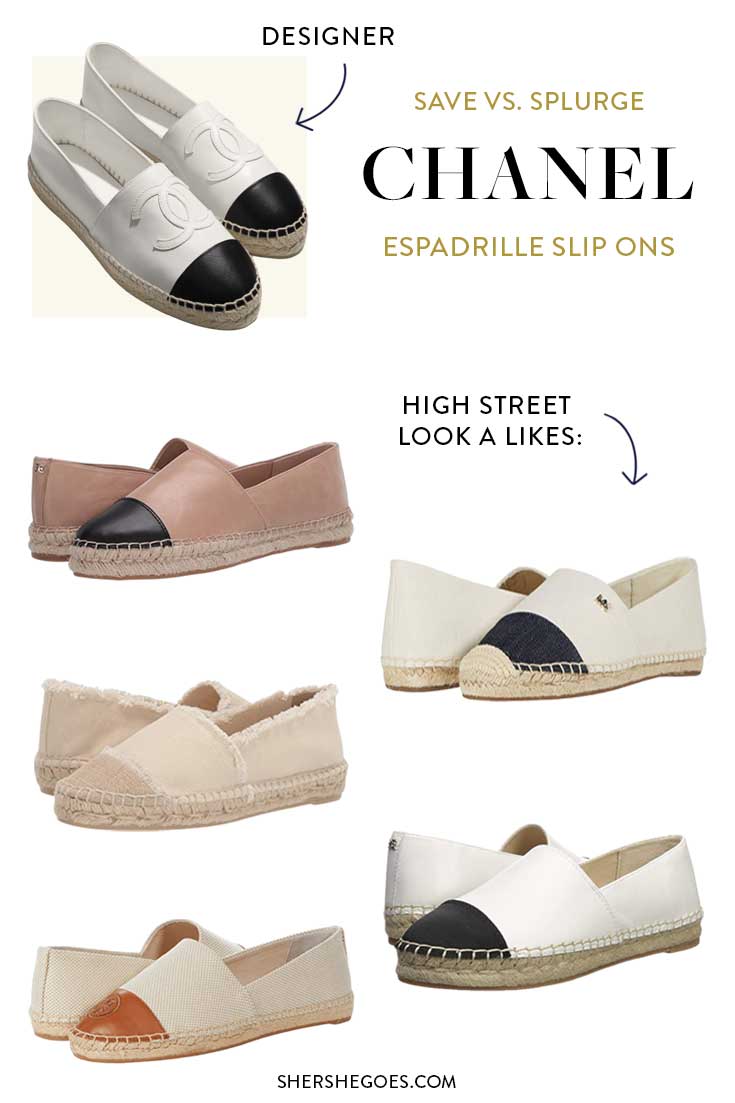 The Best Chanel Espadrilles Lookalikes!
If you're like me, you've probably gone through the following thought process every once in a while.
Hm, I know Chanel is really expensive. But maybe some casual Chanel products are more affordable? Like a nice pair of casual slip-on shoes?
*Googles Chanel espadrilles and realizes they are still pushing $1,000*
Yeah. I've been there.
Even casual looks like espadrilles can run a small fortune at Chanel.
With times increasingly uncertain, check out our favorite Chanel-inspired espadrilles to get haute fashion looks for less!
ADVERTISEMENT
Keep reading for reviews of each, or pin this article to save it for later ⇟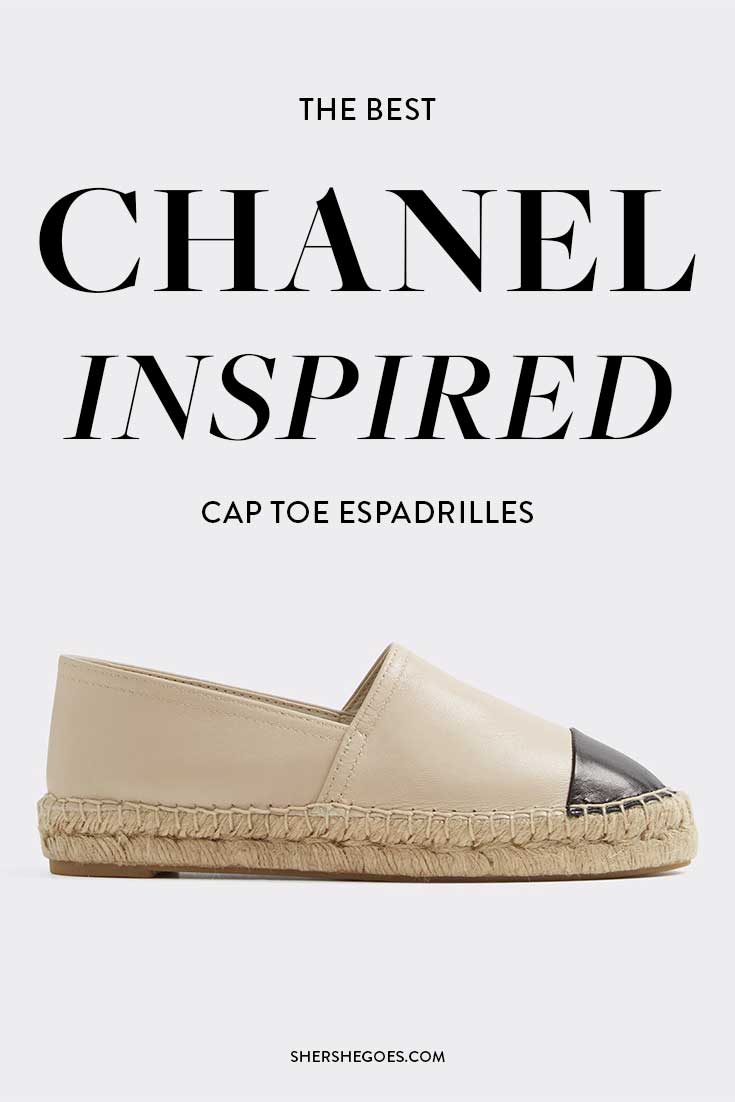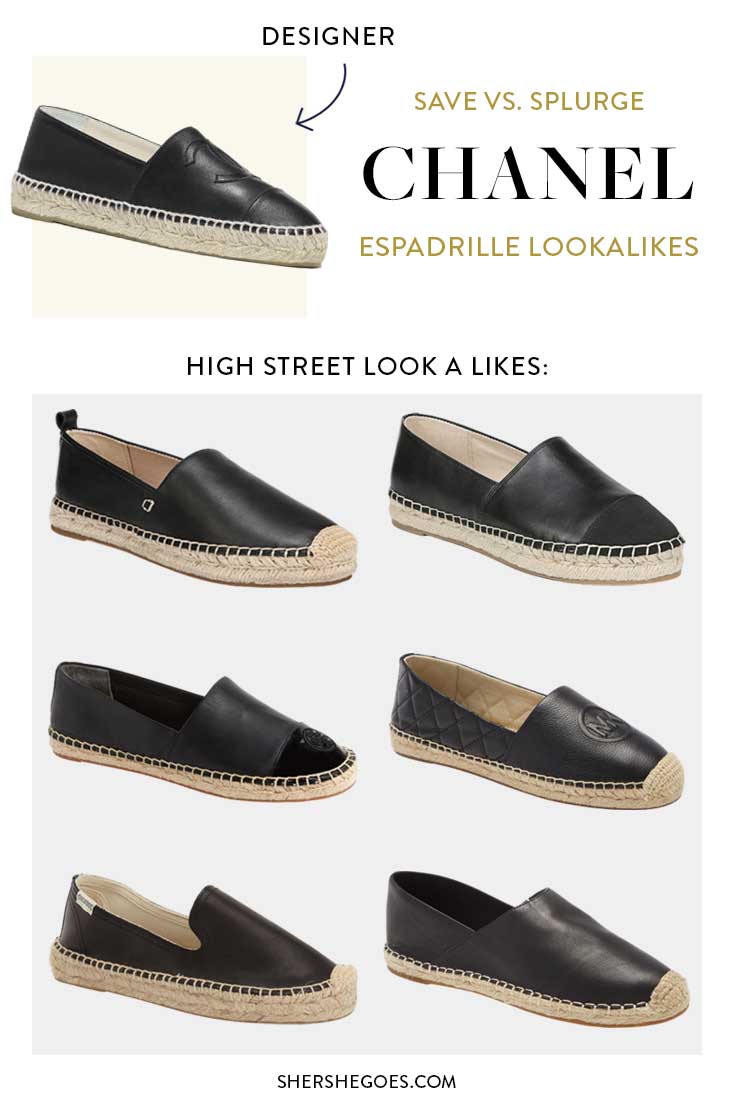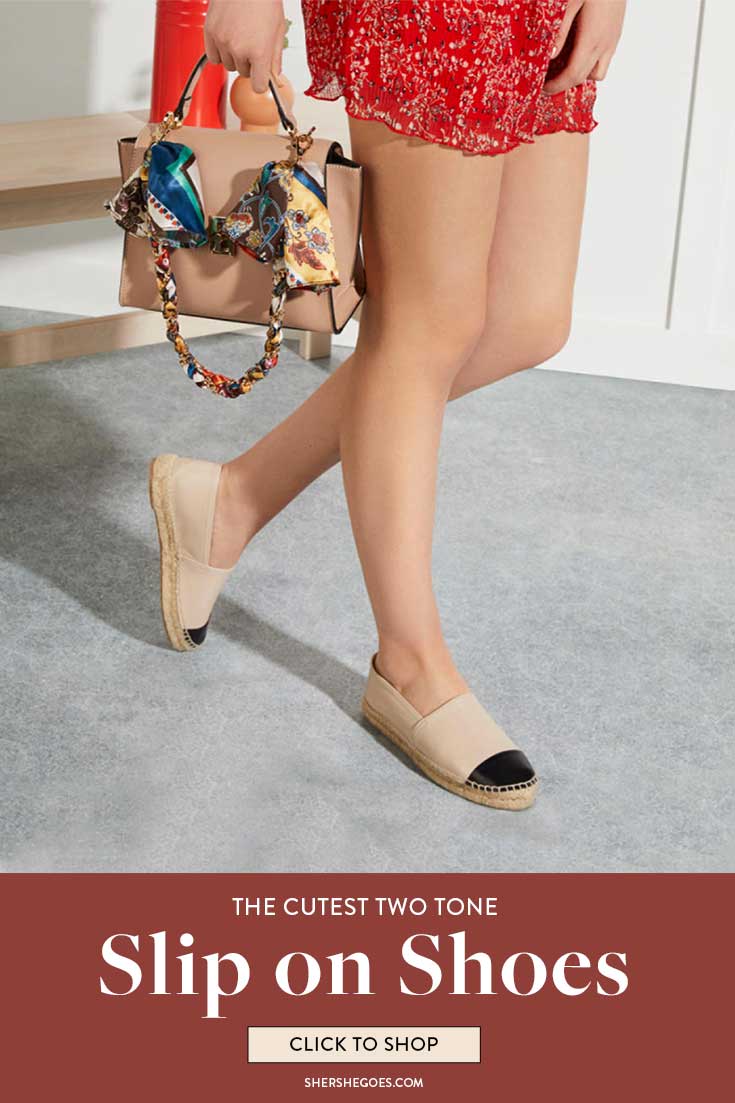 Chanel Espadrilles: Looks for Less Options
Shopping for Chanel-inspired slip-ons isn't cheap shopping, it's smart shopping. Check out the best Chanel lookalikes to save vs. splurge!
The Best Chanel Slip On Lookalikes
ADVERTISEMENT
---
---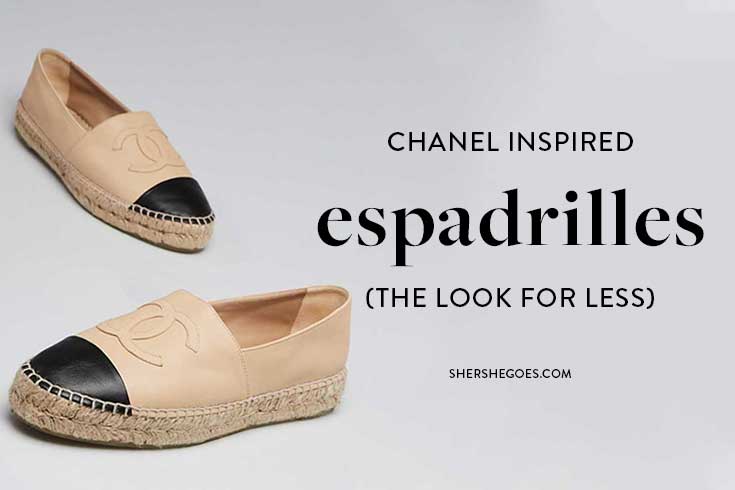 Chanel Lookalikes: Espadrilles
Best Cap Toe Espadrille: Michael Kors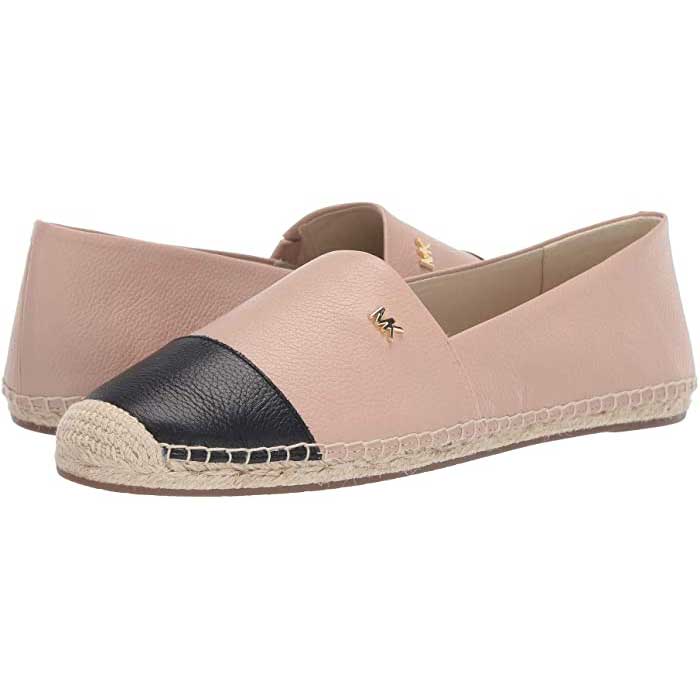 From the smooth leather upper to the distinct two-tone style, the Michael Kors espadrilles scream Chanel-inspired.
Right down to the gold tone logo at the vamp, these espadrilles imitate the best of high fashion without bringing along the worst – the price!
ADVERTISEMENT
---
---
Most Affordable Chanel Lookalike: Sam Edelman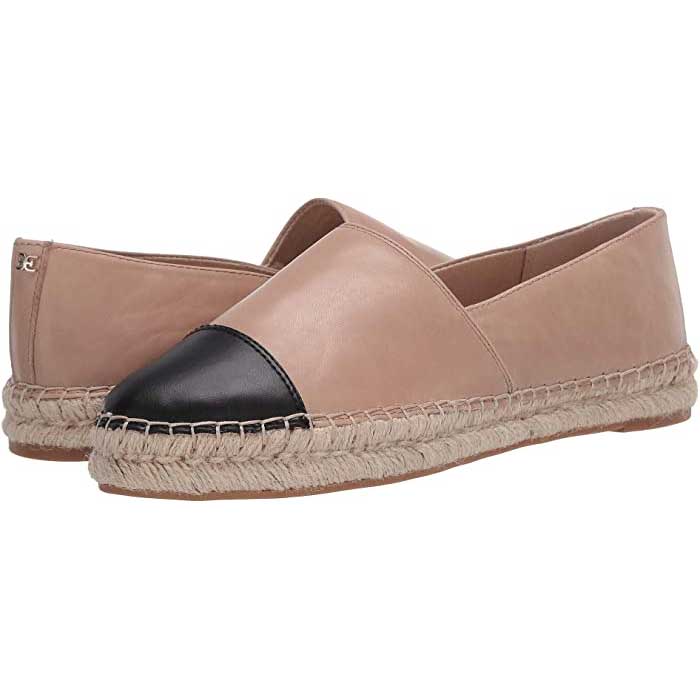 Sometimes the best looks for less options focus way more on "looks" and tend to forget we're all here for the "less"!
At well under $100, the Sam Edelman espadrilles are inspired by Chanel in all the right places.
The coloring and cap toe color scheme are classic Chanel, while the textile upper and synthetic lining and outsole save costs without sacrificing style!
ADVERTISEMENT
---
---
Most Comfortable Chanel Lookalike: Castaner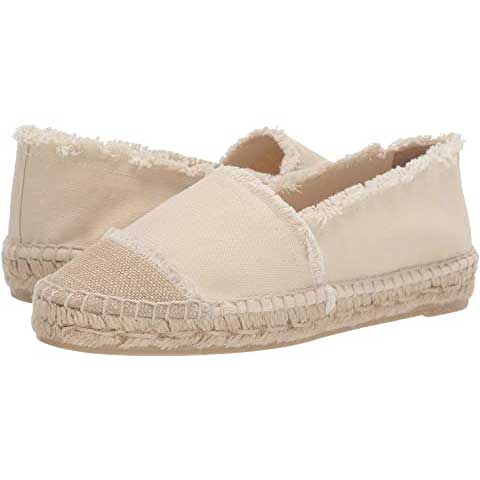 Let's face it. While Chanel products always look great, sometimes they objectively aren't the most comfortable.
That's why the Chanel-inspired espadrilles from Castaner are the best of both worlds.
Featuring a subtle round-toe silhouette that pays homage to Coco herself, the Castaner espadrilles bring incredible comfort with a padded footbed, durable rubber outsole, and easy slip-on construction.
ADVERTISEMENT
---
---
Best Luxury Chanel Lookalike: Tory Burch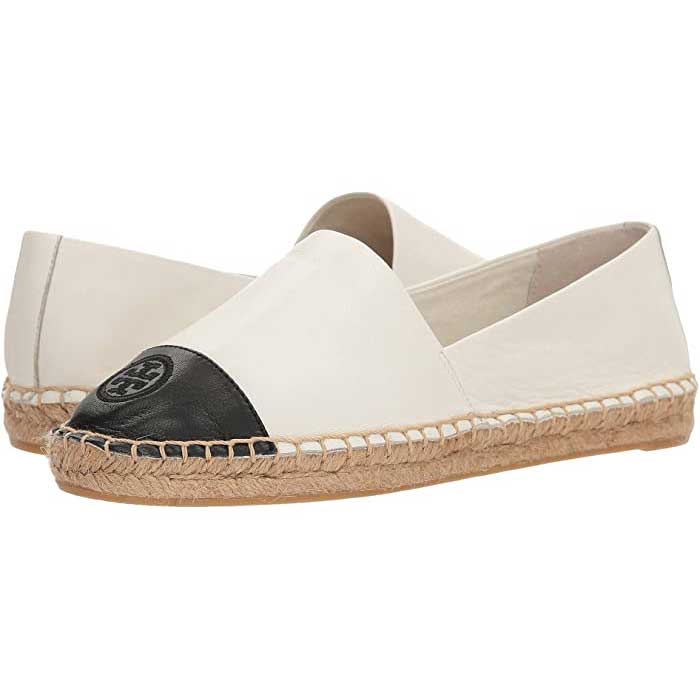 I say this all the time, but shopping for Chanel lookalikes does not mean shopping cheap.
If you need any further proof of this, check out these Chanel-inspired espadrilles from Tory Burch!
While still a fraction of what actual Chanel slip-on shoes would cost, the Tory Burch espadrilles are still a meaningful investment.
However, with a variety of upper fabrics to choose from and a durable construction backed by a well-regarded footwear brand, these Chanel lookalikes are worth every penny!
ADVERTISEMENT
---
---
Shop Cap Toe Espadrilles
---

ADVERTISEMENT
---
---
Read More of the best Designer Inspired Finds
Amazon Fashion
The Best Designer Lookalikes on Amazon: Handbags, Jewelry, Shoes & Accessories
Chanel Inspired
6 Classic Handbags Inspired by Chanel
The Best Cap Toe Ballet Flats to Get the Chanel Look, for Less
Classic Chanel Inspired Slingbacks (Two Toned)
The Best Chanel Inspired Espadrilles to Rock All Summer
Manolo Blahnik Inspired
The Best Manolo Blahnik Lookalikes
Stuart Weitzman Inspired
The Best Over the Knee Boots that Rival Stuart Weitzman Lowlands!
Where to Get Stuart Weitzman Boots ON SALE
Follow me @Sher She Goes on