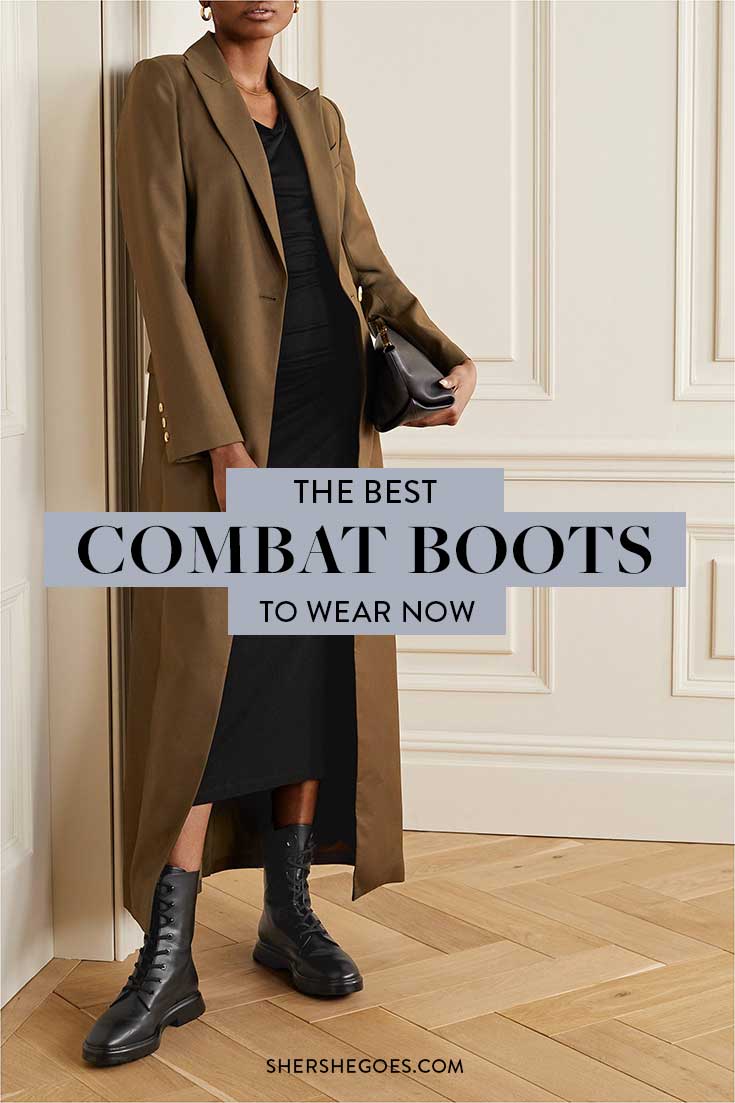 Black Combat Boots
Puffy winter coat. Hats and gloves. Black combat boots.
To me, those are the winter wardrobe staples. That's it!
I can't overstate how essential a good pair of black combat boots is during the dog days of winter.
Take durability. Designed to withstand winter's worst storms, black combat boots are up to the task. Plus, the black color hides scratches and scuffs better than other colors will!
How about fashion?
Well, black combat boots go with literally anything. Yes, they may not be the most exciting color, but hey, it's winter – not much to get excited about in the first place, to be fair!
So what are you waiting for?
Keep reading for the 6 best black combat boots to round out your winter wardrobe!
ADVERTISEMENT
Keep reading, or pin this article to save it for later ⇟
The Best Black Combat Boots for Women
Check out the best black combat boots to withstand whatever this winter has in store!
Best Combat Boots
ADVERTISEMENT
---
---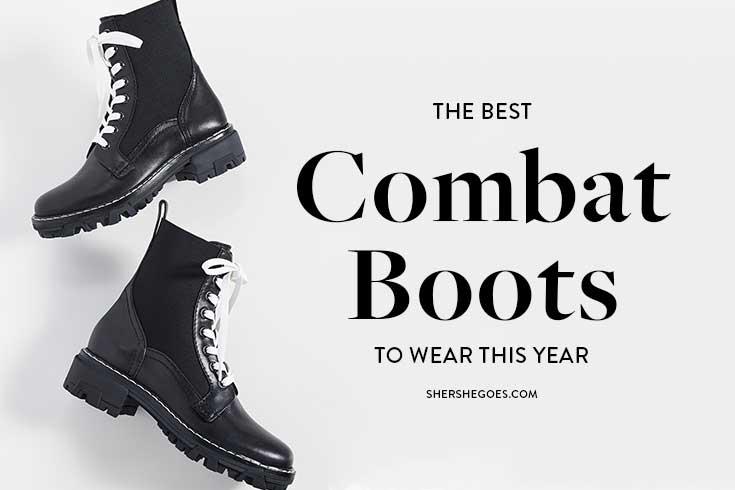 Women's Black Combat Boots
Best Classic Black Combat Boots: Dr. Martens
ADVERTISEMENT
---
---
Best Luxury Black Combat Boots: Aquatalia
ADVERTISEMENT
---
---
Best Insulated Black Combat Boots: Skechers
ADVERTISEMENT
---
---
Best Two-Toned Black Combat Boots: Red Wing Heritage
ADVERTISEMENT
---
---
Best Heeled Black Combat Boots: Steve Madden
ADVERTISEMENT
---
---
Best Buckled Black Combat Boots: AllSaints
ADVERTISEMENT
---
---
How to Style Combat Boots
Looking for ideas on how to wear chunky boots? Then watch our Combat Boot Lookbook on YouTube:
ADVERTISEMENT
---
---
Shop Combat Boots
---
ADVERTISEMENT
---
---
Read More in my favorite Comfy Shoe series:
Most Comfortable Shoes
The Most Comfortable Flats EVER
The Most Comfortable Sandals for Summer
The Most Comfortable Boots for Winter
The Most Comfortable Heels (you can actually walk in)
Best Sneakers
The Best White Sneakers that Go with EVERYTHING
Cute Casual Sneakers to Wear Anywhere
Best Boots
The Best Chelsea Boots to Wear All Year Round
The Best Lace Up Boots for Military Inspired Chic
The Best Over the Knee Boots that Make a Statement!
The Best Shearling Boots to Stay Cozy this Winter
The Best Black Combat Boots That Go with Everything
Cozy At Home Shoes
The Best Mules for Easy Slip on Style
The Best Loafers to Look Polished but Stay Comfy
Shoe Reviews
The Best Travel Shoes in Every Style - Sneakers, Slip Ons, Flats & Sandals
Everlane Flats - These 5 Pairs are Extra Comfortable
OluKai Shoes: Sneaker & Sandal Review
Where to Get Stuart Weitzman Boots on Sale
Designer Inspired
The Best Cap Toe Ballet Flats to Get the Chanel Look, for Less
Classic Chanel Inspired Slingbacks (Two Toned)
The Best Chanel Inspired Espadrilles to Rock All Summer
The Best Manolo Blahnik Lookalikes
The Best Over the Knee Boots that Rival Stuart Weitzman Lowlands!
Follow Sher She Goes on