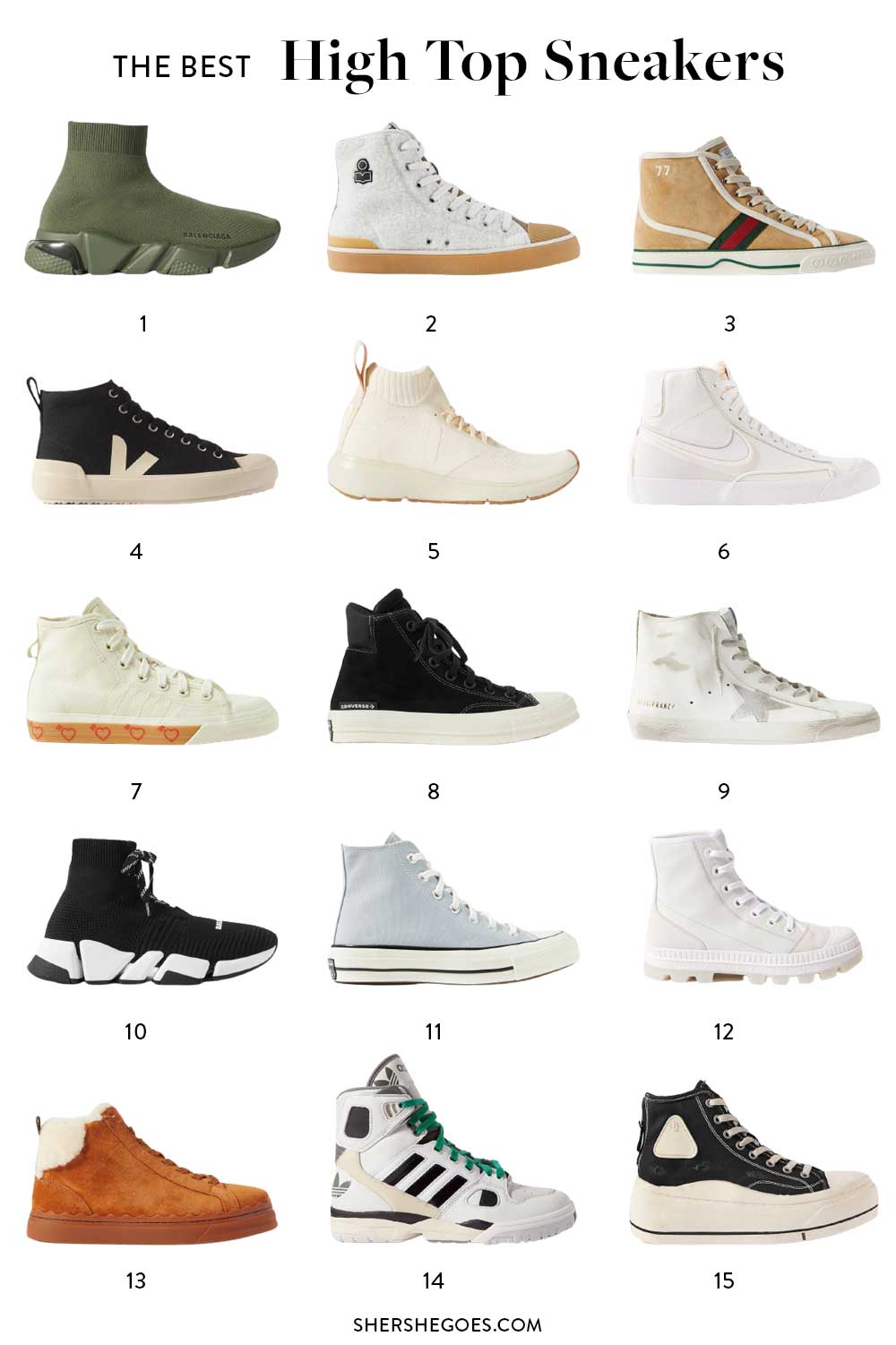 Best Women's High Top Sneakers (2021)
Just like Steve Winwood said, bring me a higher love.
Okay. Winwood probably wasn't talking about high top sneakers, but he should have been!
High top sneakers have a ton of qualities I love in my shoes. First, they tend to be stylish and are often evocative of a charming vintage aesthetic.
Second, the high top provides additional support and insulation – perfect for flimsy ankles or colder days!
Keep reading for our 6 favorite high top sneakers of 2021!
ADVERTISEMENT
Keep reading, or pin this article to save it for later ⇟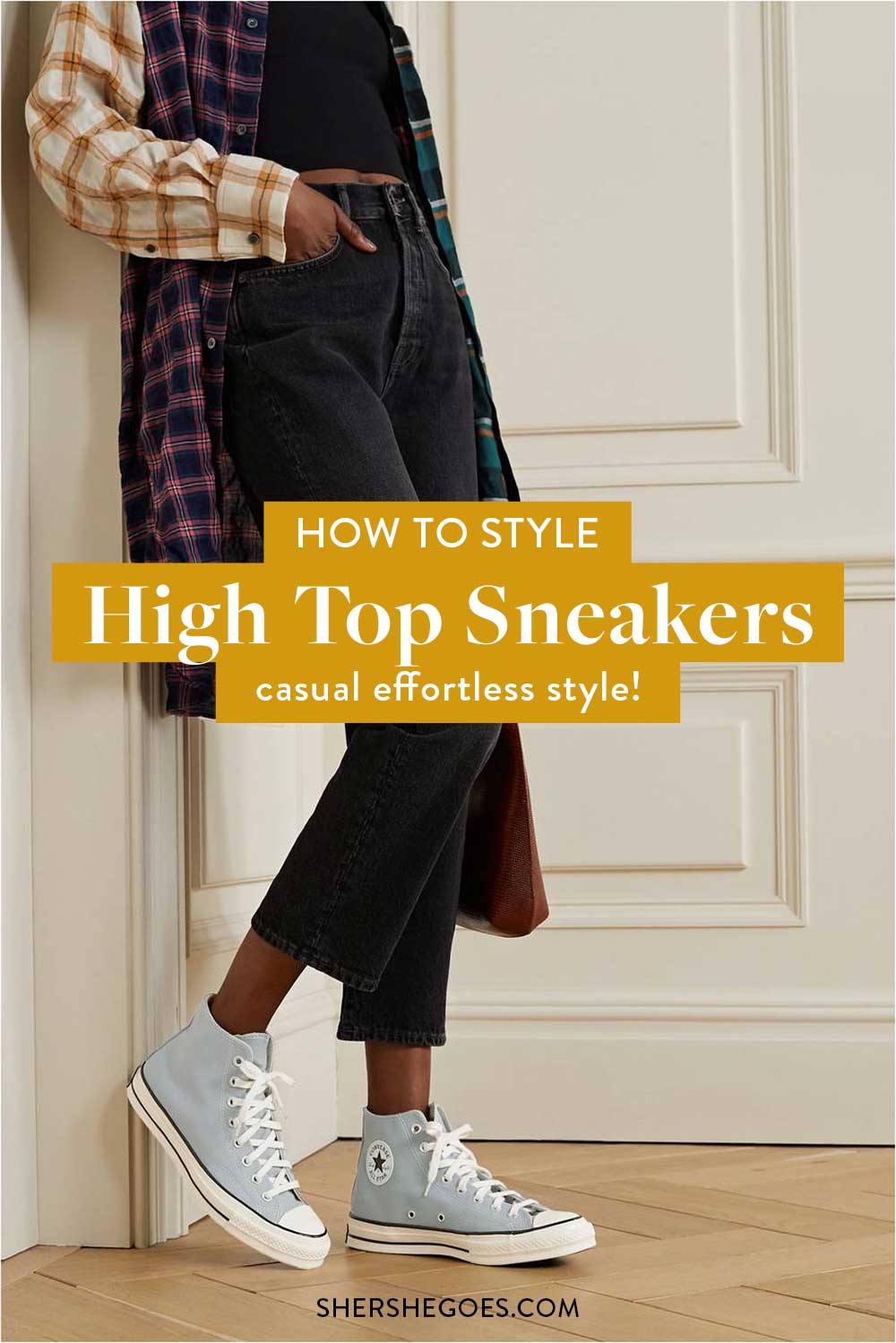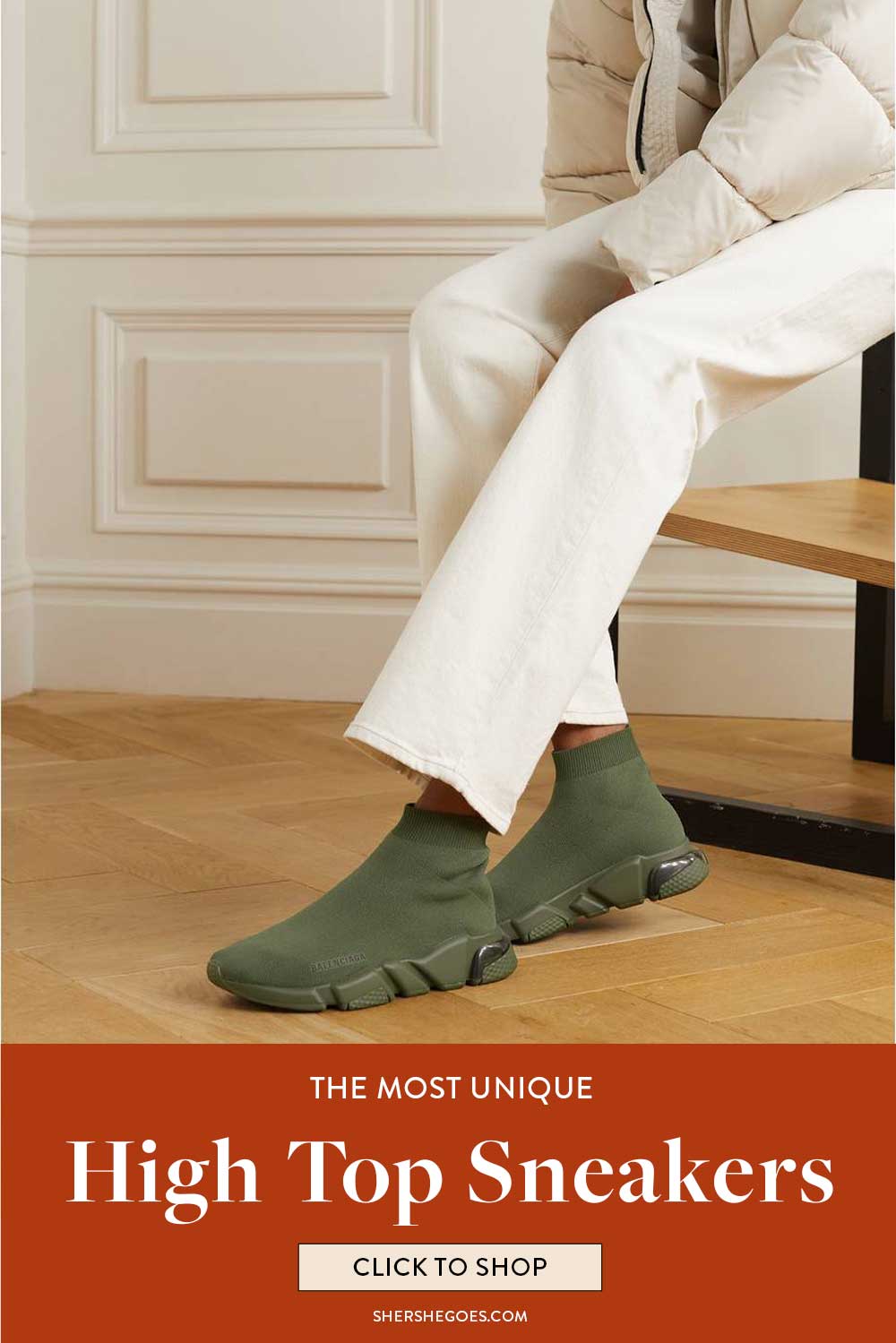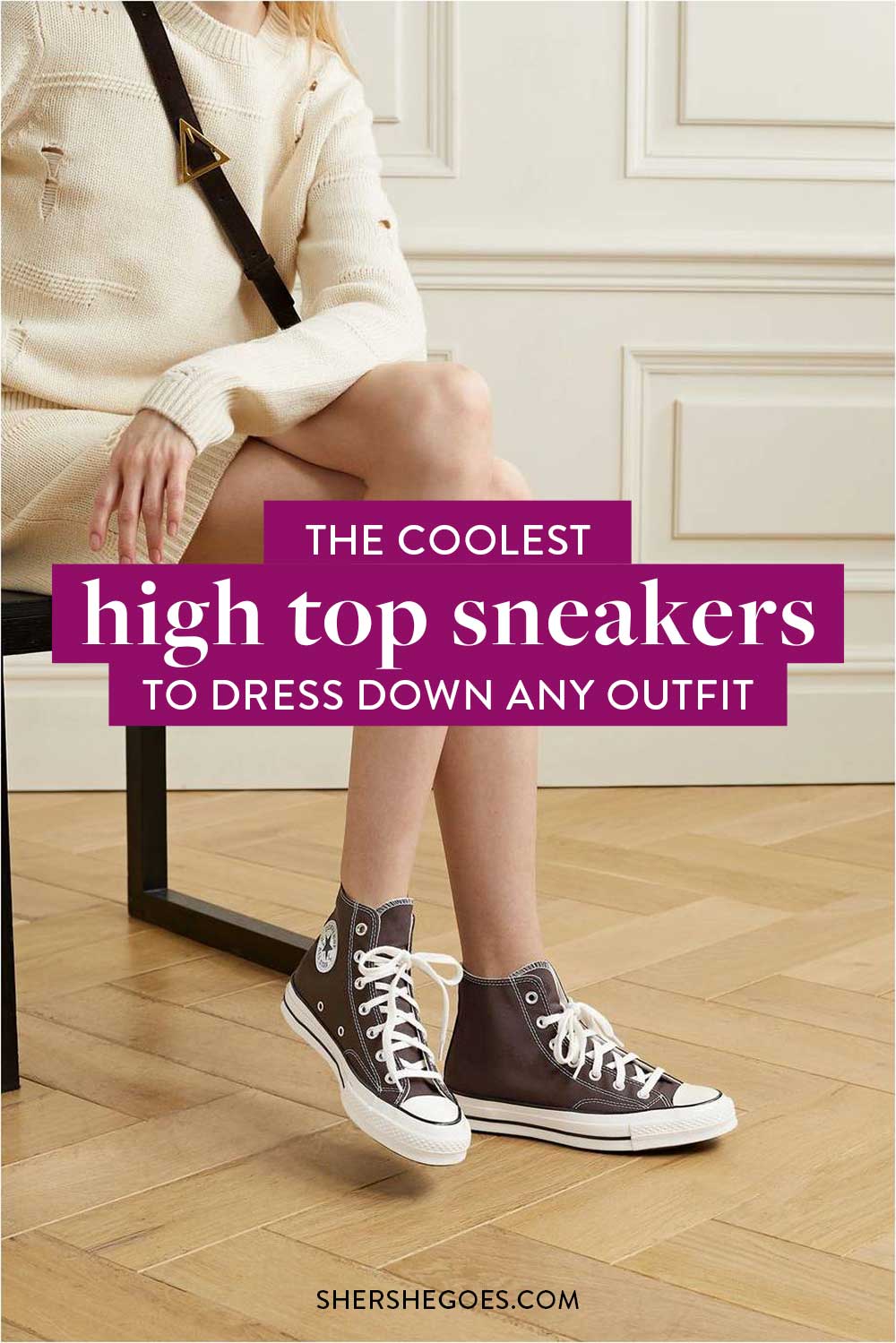 ADVERTISEMENT
---
---
The Best Women's High Top Sneakers (2021)
High top sneakers have it all – comfort, style, and support. Keep reading for our 6 favorite high top sneakers for women this season!
Women's High Top Sneakers
ADVERTISEMENT
---
---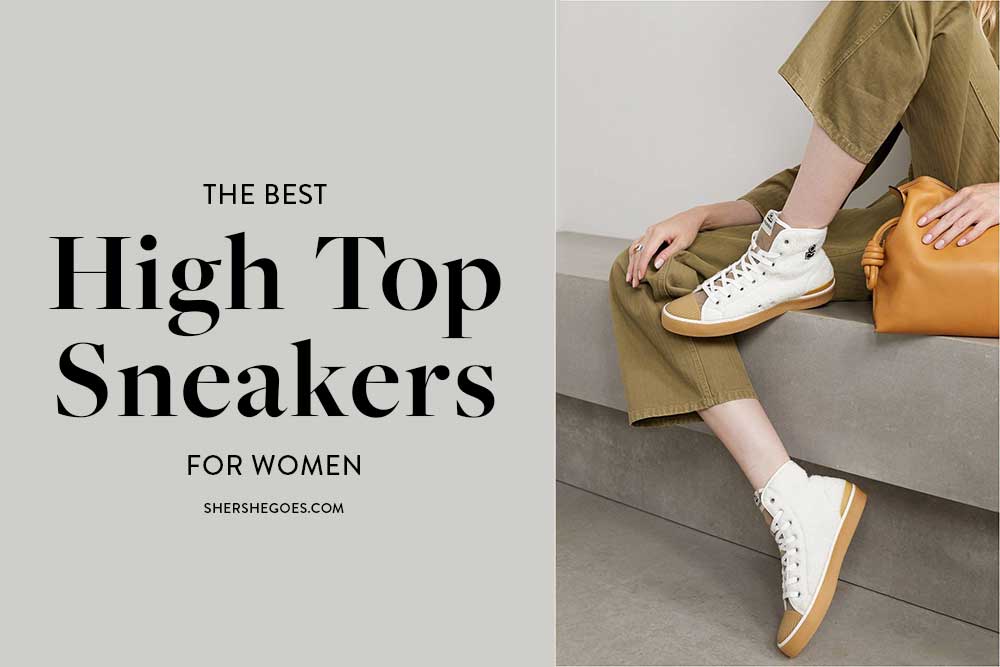 The Best Women's High Top Sneakers
Best Black High Top Sneakers: Vans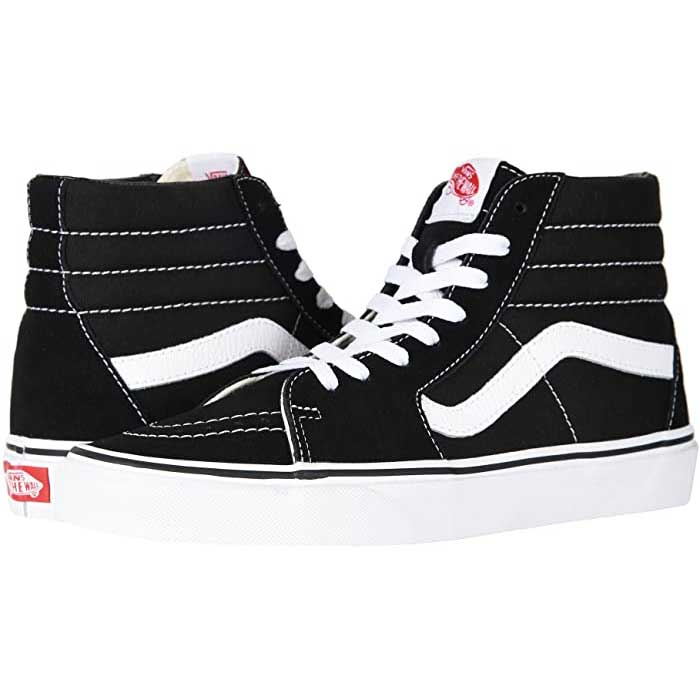 Black high tops are a classic look.
Versatile yet neutral, these sneakers can go with virtually any outfit!
My favorite black high top sneakers are from Vans and offer comfortable suede, a durable outsole, and a sleek minimalist aesthetic!
ADVERTISEMENT
---
---
Best White High Top Sneakers: Converse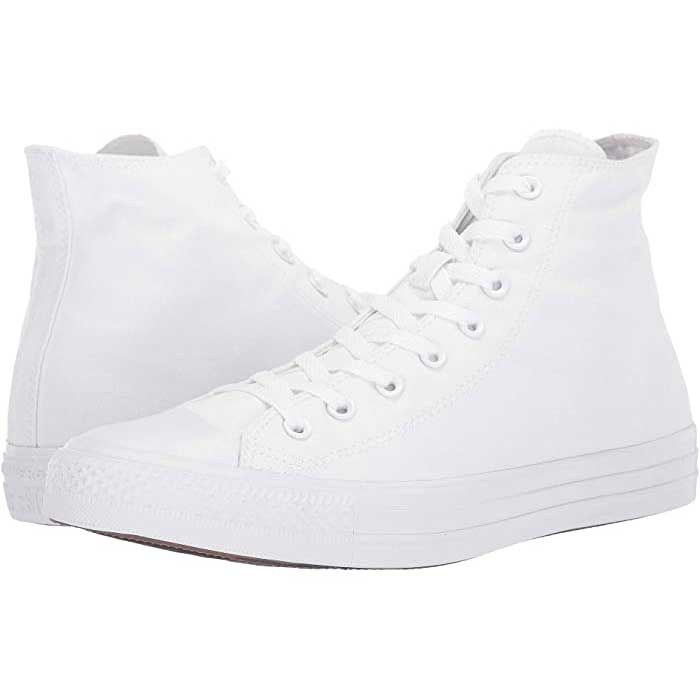 ADVERTISEMENT
---
---
Best Fashionable High Top Sneakers: Comme des Garcons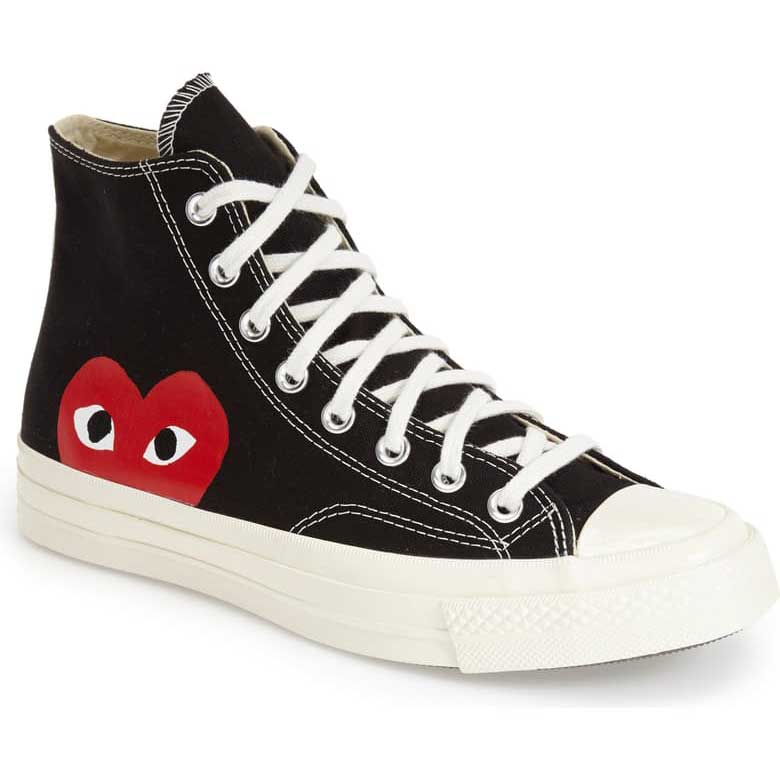 Speaking of Converse, check out this awesome collaboration between the brand that brought you Chuck Taylors and Comme des Garcons!
Featuring the more traditional black-with-white-laces shoe with the trademark hidden heart logo, these unique sneakers are the perfect way to add some innovative designs to your footwear!
ADVERTISEMENT
---
---
Best Nike High Top Sneakers: Court Royale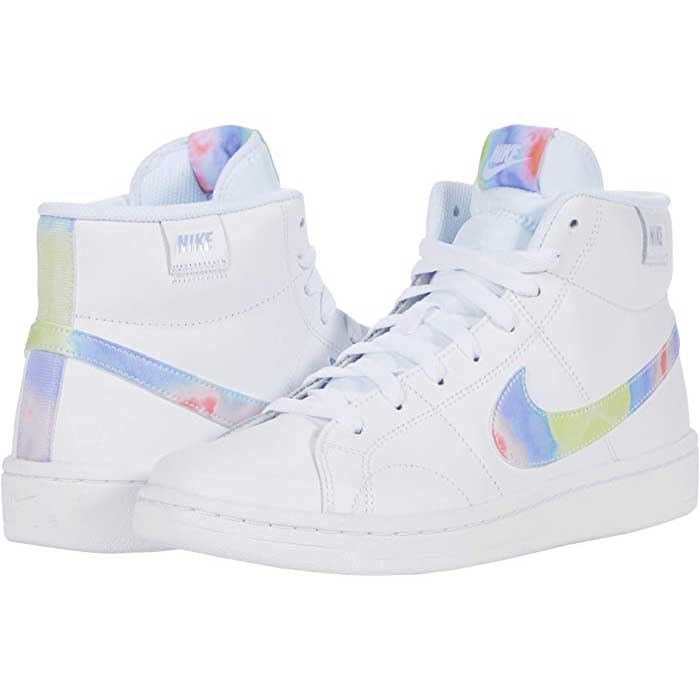 Don't get me wrong, I love Nike sneakers, and Nike will always be the best overall shoe brand in my book.
But what I especially love about these unique sneakers is how…not Nike the vibe is!
Featuring a standard high top construction with a delightfully unique and colorful design, I think these high top sneakers are perfect to rock this spring and summer!
ADVERTISEMENT
---
---
Best High Top Wedge Sneakers: Steve Madden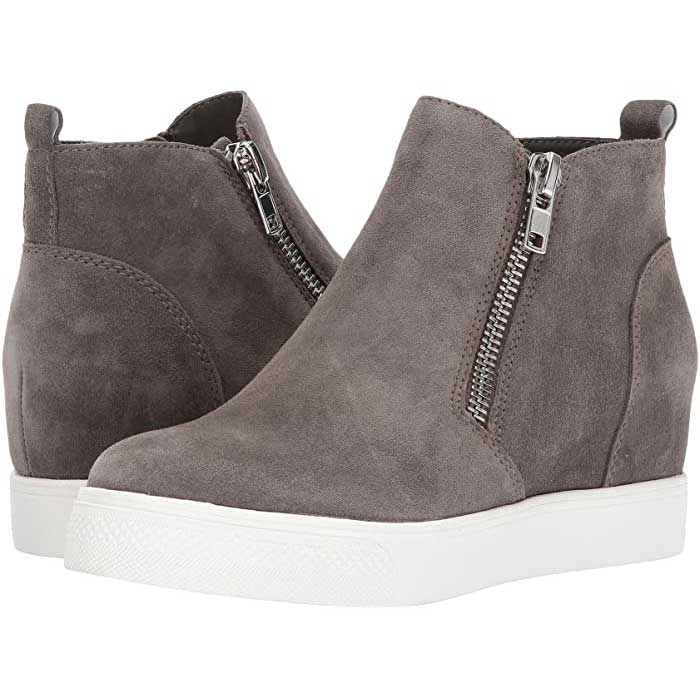 Wedge sneakers are famous for being comfortable and leg-sculpting…but they objectively aren't famous for being particularly stylish.
That's why I love these high top wedge sneakers from Steve Madden so much.
The sleek suede upper lends some much-needed fashion to the wedge, while the pull tab, zip closures, and padded footbed provide all the expected comfort!
ADVERTISEMENT
---
---
Best Suede High Top Sneakers: Nisolo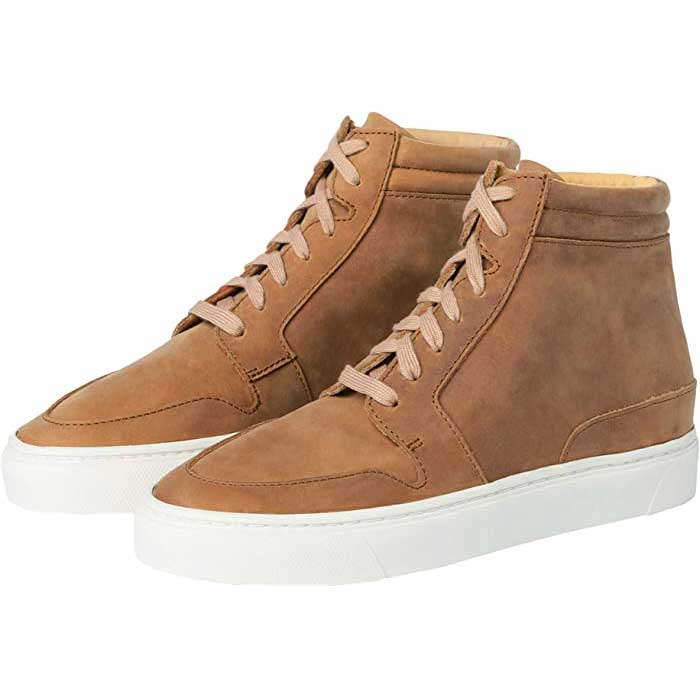 High top sneakers aren't always known for being fashion forward, but these unique sneakers from Peruvian footwear brand Nisolo are here to change the game.
Made with genuine leather and featuring a surprisingly comfortable footbed, these sneakers carry a very attractive, rustic vibe!
ADVERTISEMENT
---
---
Shop High Top Sneakers for Women
---

ADVERTISEMENT
---
---
Read More in my favorite Comfy Shoe series:
Most Comfortable Shoes
The Most Comfortable Flats EVER
The Most Comfortable Sandals for Summer
The Most Comfortable Boots for Winter
The Most Comfortable Heels (you can actually walk in)
Best Sneakers
The Best White Sneakers that Go with EVERYTHING
Cute Casual Sneakers to Wear Anywhere
Best Boots
The Best Chelsea Boots to Wear All Year Round
The Best Lace Up Boots for Military Inspired Chic
The Best Over the Knee Boots that Make a Statement!
The Best Shearling Boots to Stay Cozy this Winter
The Best Black Combat Boots That Go with Everything
Cozy At Home Shoes
The Best Mules for Easy Slip on Style
The Best Loafers to Look Polished but Stay Comfy
Shoe Reviews
The Best Travel Shoes in Every Style - Sneakers, Slip Ons, Flats & Sandals
Everlane Flats - These 5 Pairs are Extra Comfortable
OluKai Shoes: Sneaker & Sandal Review
Where to Get Stuart Weitzman Boots on Sale
Designer Inspired
The Best Cap Toe Ballet Flats to Get the Chanel Look, for Less
Classic Chanel Inspired Slingbacks (Two Toned)
The Best Chanel Inspired Espadrilles to Rock All Summer
The Best Manolo Blahnik Lookalikes
The Best Over the Knee Boots that Rival Stuart Weitzman Lowlands!
Follow me @Sher She Goes on