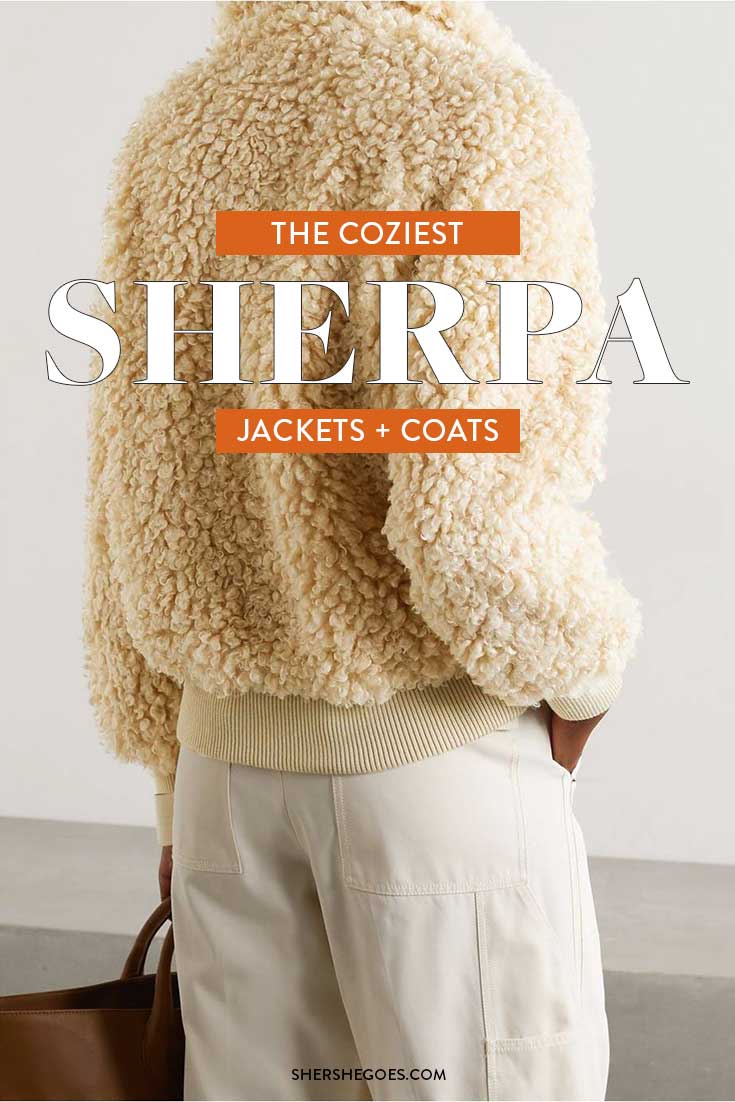 Thank you to Zappos for sponsoring this post!
Best Sherpa Jacket Looks (2021)
Everyone knows a sherpa jacket when they see them. That classic denim jacket accented with the unmistakably white, plush, and super soft sheep's wool lining and collar? Ugh, perfect!
Bet I fooled you.
Because the word "sherpa" is associated with Nepalese mountain climbers and by extension the region's cold weather warriors including wolves, jackals, and foxes, most people automatically assume that sherpa jackets are the same thing as shearling jackets, made with a form of treated sheep's wool.
However, "sherpa" is actually just an industrial garment term that represents the polyester mimicry of shearling. Made with polyester linings, deep piles, and ridged naps (to imitate the textured traits of authentic sheep's wool), sherpa jackets actually offer key advantages – specifically lower-maintenance and no animal cruelty concerns – compared to its organic cousins.
If you want a polyester and hassle-free alternative to leather or shearling, keep reading for our 6 favorite sherpa jacket brands!
ADVERTISEMENT
Keep reading, or pin this article to save it for later ⇟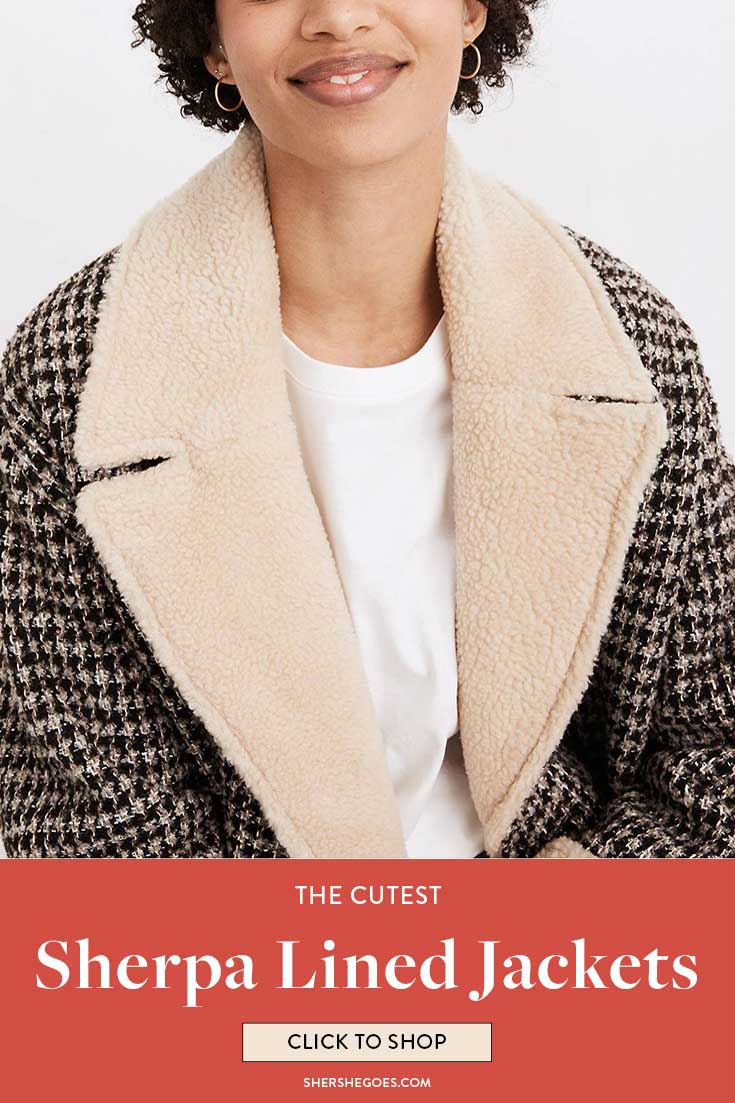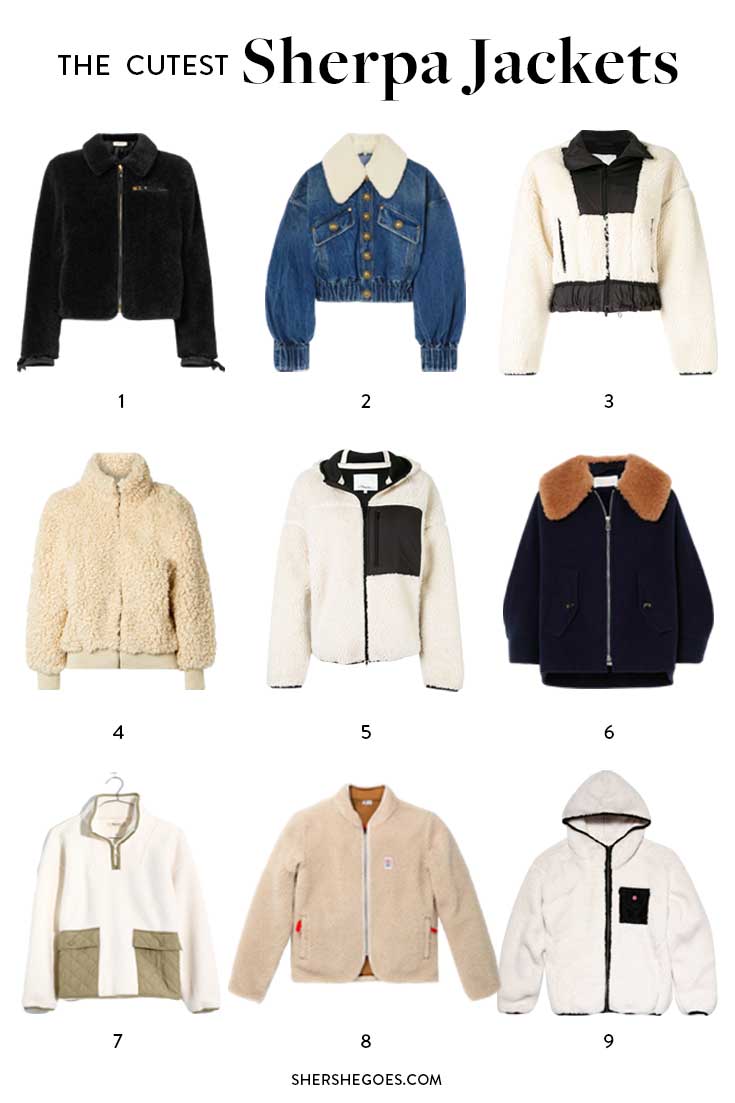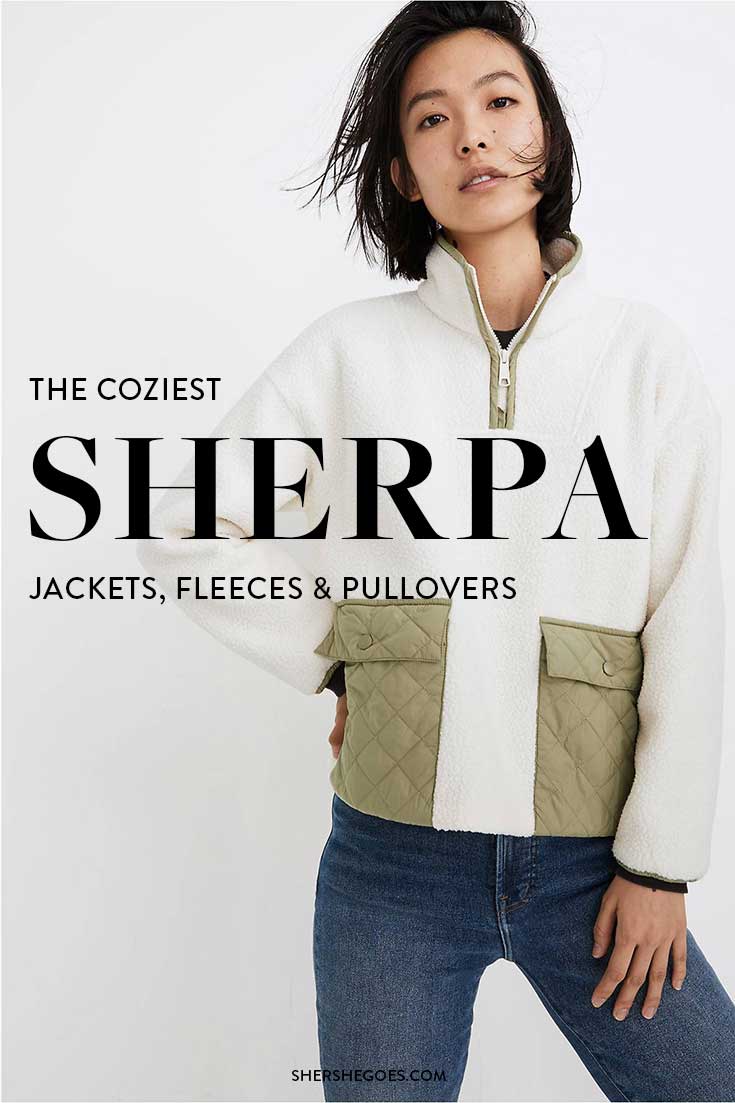 Best Sherpa Jackets (2021)
From the fuzzy to the furry and the buttons to the zips, we have this season's best sherpa jackets for women outlined below!
The Best Sherpa Jackets for Women
ADVERTISEMENT
---
---
The Best Sherpa Jacket Looks!
Cutest Sherpa Jacket: J. Crew
Straddling the border between light and midweight warmth, this Polartec sherpa fleece from J. Crew offers a simple but sharp aesthetic that makes it stand out from other less inventively-styled sherpa jackets.
Another thing I love about this J. Crew sherpa jacket is that the fleece is double-lined, which makes the jacket lighter in weight without sacrificing any warmth!
ADVERTISEMENT
---
---
Best Sherpa Trucker Jacket: Levi's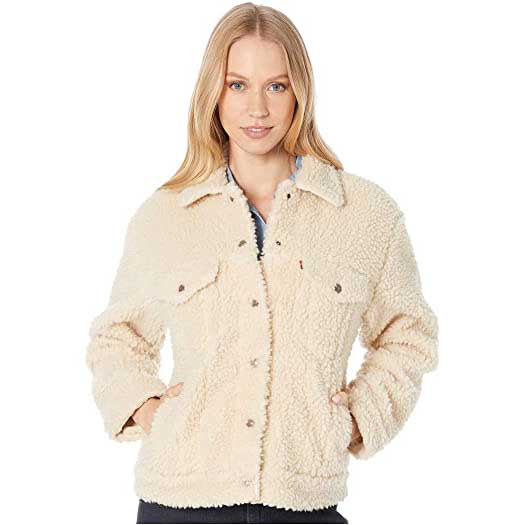 No one knows the true answer, but a popular origin story for the sherpa coat's popularity is the classic trucker jacket – revered by highwaymen as a rare balance of durability and comfort.
Levi's resurrects the rustic classic here with the interestingly named "Ex-Boyfriend" sherpa jacket that features an oversized slouchy fit, a removable collar, and hopefully no lingering ex-boyfriend scents!
ADVERTISEMENT
---
---
Best Sherpa Lined Jacket: Toad&Co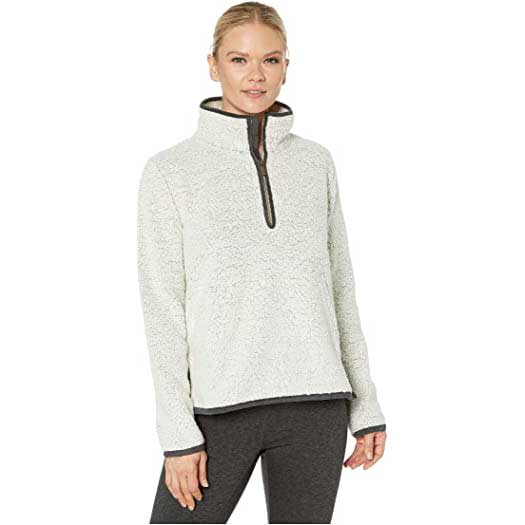 Regular polyester has a few high-performance attributes, which make it an ideal fabric for hanging out in.
With that said, this Toad&Co sherpa jacket pullover is specifically designed to slot right alongside your typical athleisure outfits. The secret is a moisture-wicking fabric blend that is at least 20% sourced from recycled (read: lighter and more breathable) materials!
ADVERTISEMENT
---
---
Best Sherpa Jacket with Hood: UGG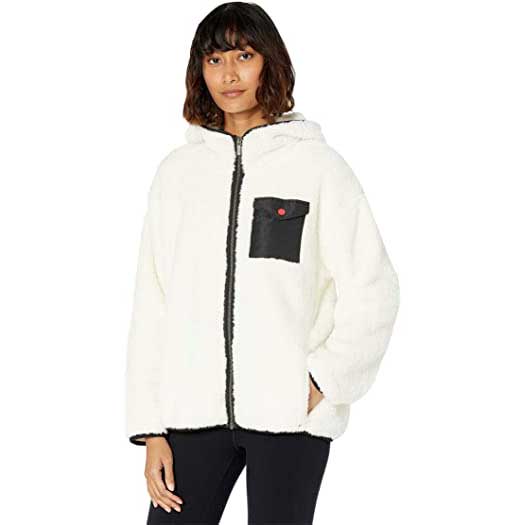 While one of the original sherpa jacket's telltale giveaways was a famously wide polyester-lined collar, almost no subsequent variations or editions of the sherpa jacket have bothered incorporating a hood.
Until now!
UGG blends classic sherpa jacket design with modern functionality embedded throughout the jacket's hood, multiple snap-flap pockets, and full-zip closure.
ADVERTISEMENT
---
---
Best Long Sherpa Jacket: Madewell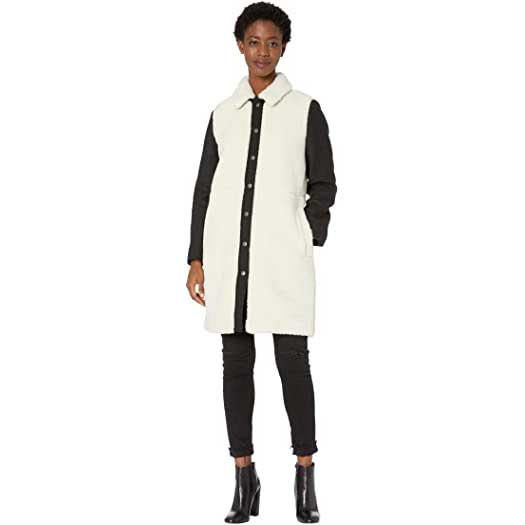 Also offering a refreshing twist on the sherpa jacket classic is Madewell, which uses this long coat to feature a two-tone theme in both color and fabric.
The white body of the coat is classic sherpa material while the black sleeves are authentic wool.
ADVERTISEMENT
---
---
Read More in my cozy at home series:
Loungewear
Amazon Fashion Finds: Comfortable Loungewear
The Cutest Matching Loungewear Sets
Comfortable Jumpsuits & Rompers to Work from Home In
The Best Pajamas to Netflix & Chill
Matching Pajama Sets that Still Look Stylish
Cozy & Comfortable Bralettes
Fun Tie Dye Lounge Wear Outfits
10 Work from Home Outfit Ideas
Everlane Bralette Review
Athleisure
The Best Athleisure Outfits You Can Grab on Amazon
6 of the Best At Home Workouts - Currently Free!
Comfy Faux Leather Leggings that Work with Any Outfit
Everlane Legging Review
Comfortable Shoes
The Best Minimalist White Sneakers
Cute Casual Sneakers to Wear Anywhere
Slip on Sneakers for Casual Days
The Best Comfy Slippers for Women
The Best Comfy Mens Slippers
The Most Comfortable Boots to Wear All Winter Long
Cozy Home
How to Program Smart Lights to Act as a Sunrise Clock
The Coziest Home Decor to Create a Sense of Hygge
How to Dress a Bed as Luxuriously as a 5 Star Hotel
Follow me @Sher She Goes on