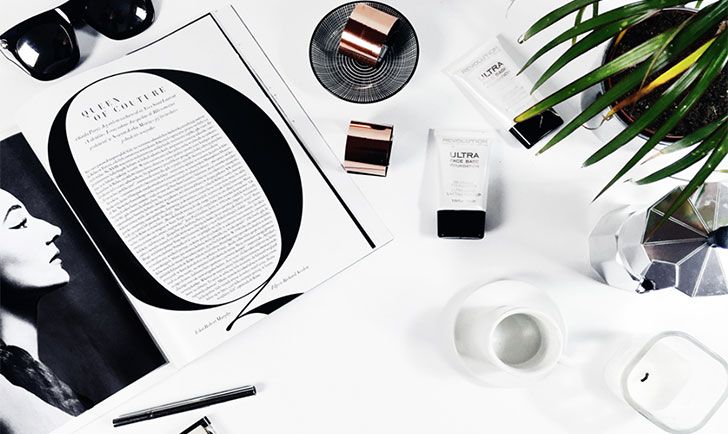 I debated about writing a Nordstrom Anniversary Sale post since let's be real – it's been massively over-covered on the interwebz.
But ah, I can't resist a good sale and some deals in the sale are worth it so I thought I'd share some preliminary opinions. The Nordstrom Anniversary Pre-Sale started today and as I'm not a cardholder, I'm waiting until the 22nd to shop. That doesn't mean that I couldn't resist peeking at the Early Access stuff!
Btw, if you haven't entered my Nordstrom gift card giveaway head over to this post to enter!
Update: the 2018 Nordstrom Anniversary Sale is upon us! Here's this year's latest post about the #NSale 2017.
Cult Favorites
---
The sale generally carries the same wildly popular staple items from year to year. I try not to go overboard, so I treat myself to one or two splurges. That's how I discovered the ultra cozy Barefoot Dreams robe that I still own (and burrito myself in bed with in the winter) and the Zella live in capri leggings (which rival my much more expensive yoga pants). The exact Zella pants I got are the reversible capri version but right now I see a couple different long pants styles.
BUT there's a couple other really popular items that people have talked about that I've never tried yet, including the Natori feathers bra so I think I'll give that a go this year. From what I heard about the Natori, it's very comfortable, classic and comes in a whole host of sizes to fit nearly everyone. Have you tried either of these? I'd love recommendations on what other people truly love!

Shoes
---
There are usually so many cute fall boots and booties that go on sale. Last year I went totally overboard and bought like 6 pairs of shoes. I need to limit myself to 1 or 2 this year because who really needs that many pairs. I do have to say – I don't go for the designer shoes since some of these models are produced directly for the sale (almost like an outlet) and not as high quality as the original (ahem Tory Burch, Rag & Bone, etc). Paying $200-300 for a contemporary designer shoe that's not as great quality as the brand's regular line is a huge letdown so now I avoid that altogether.

1 | Halogen, the in-house Nordstrom brand, has actually surprised me by being really great quality and very affordable. I picked up these stingray studded flats last year and this year I like these pointy toe flats.
2 | Sam Edelman pointy spiked flats and heels – I really love the heeled version but rarely wear heels anymore so I'm thinking of going for the spiked flats instead.
3 | Sorel Wedge Boots – I bought these last year and they look so cute on! I think I prefer last year's color options though.
4 | Over the Knee Boots – There's always a couple options during the sale and most sell out so I'd probably snap up these first if you're really wanting a pair. I love this sexy heel version for going out, these chunkier heel options here and here for dressier days and these two flat versions here and here as a sleek everyday walking boot.
Beauty
---
Ok, from a super quick peek, these are the items I'm really excited about. I like to try more expensive beauty brands during sales since you get a nice curated collection of the top hits from the line without spending a fortune. I've heard great things about Omorovicza masks (which are crazy expensive otherwise) and Tom Ford's lipsticks and beauty line.

1 | Fresh set – I had a sample of the honey rose mask and it is AMAZING. super hydrating, non sticky and not oily with a light rose scent. If you have dry skin, you'll love this for summer and I think it would be light enough for those with oily skin too. It's a little too pricey for me to buy the full size on a regular basis so I like that it's included in this set.
2 | Sulwhasoo – I had no idea Nordstrom carried Sulwhasoo! If you're not familiar, it's a high end korean brand known for its first care serum and ginseng line. I bought a set of the History of Whoo (the other high end korean brand) when I was in Japan and the stuff works wonders. I gave the full line to my mom because it's meant more for mature skin – her face was glowing and her skin never looked healthier. Definitely excited to try this and it'd be a great gift for moms.
3 | BeautyBlender sponge – these are a great makeup applicator. I got mine a couple months ago and have been using it to apply tinted moisturizer + concealer. Make sure you wet it first before you use it, I tried it dry the first time and couldn't understand the appeal. Once it's wet, it works properly!
Clothes & Accessories
---
I don't usually buy clothes from the sale, but these picks really caught my eye! Once it gets cold, you really don't see much of your outfit, so I am focusing on outwear like this suede moto jacket and this jewel colored winter coat.

1 | Lace Shell – this would be perfect for work
2 | Suede Bags – I'm always looking for mid-sized bags that are small yet can fit an iPad for subway reading. I love this brown version here and this whiskey pink version here.
Mens
---
There are surprisingly a lot of great quality Mens finds during the sale. I think men don't shop the sale to death so to lure them in, Nordstrom has kept the quality high.

1 | Magnanni – Last year C got a pair of dress shoes from Magnanni, which we hadn't heard of. The shoes ended up being fab and really great quality. I can't really tell the difference between these and his Paul Smiths.
2 | Also included in the sale are a couple styles from Allen Edmonds and Salvatore Ferragamo, the classic men's dress shoe brands.
Designer
---

1 | Burberry Jacket – I really like the style of this but I got a Burberry winter scarf one year that fell apart after 2 wears. I'm hesitant it will be of the same lower quality. Has anyone gotten a Burberry jacket before and can weigh in?
2 | Cozy Cashmere Sweater – this looks beyond cozy and would look great with skinny jeans
3 | Dior sunglasses – I loved the original but they are just SO pricey that I couldn't justify buying them. This metallic color is included in the NSale though! I'm also secretly hope Ditto will carry them soon as part of their sunglass rental service so I can try them out and see how they look on my face. I talked about my experience with Ditto's sunglass + prescription rental service in this earlier post – if you'd like to give it a try you can get your first month free with my code 'SherSheGoes'.
Final Thoughts
There you have it – my picks for the Nordstrom Anniversary Sale 2016! If something you see now is sold out by the public sale date on the 22nd, I wouldn't panic. Nordstrom re-stocks many many times so almost everything comes back. I think it's just certain designer bags, boots and beauty buys that completely sell out.
Also, if you are on the fence about clothing, Nordstrom has a very generous return policy. I would also maybe wait altogether on certain items because in about two months or so, many will go back on sale for potentially deeper discounts. There can be a bad pack mentality about spending spending spending but stay savvy and your wallet will thank you! I'd love to know what you plan to get!
Also for my fellow finance nerds – this Motley Fool article was interesting. It definitely seems like people are less interested in spending on fashion and clothing so I'll be curious to see how well the sale does for Nordstrom's stock price.