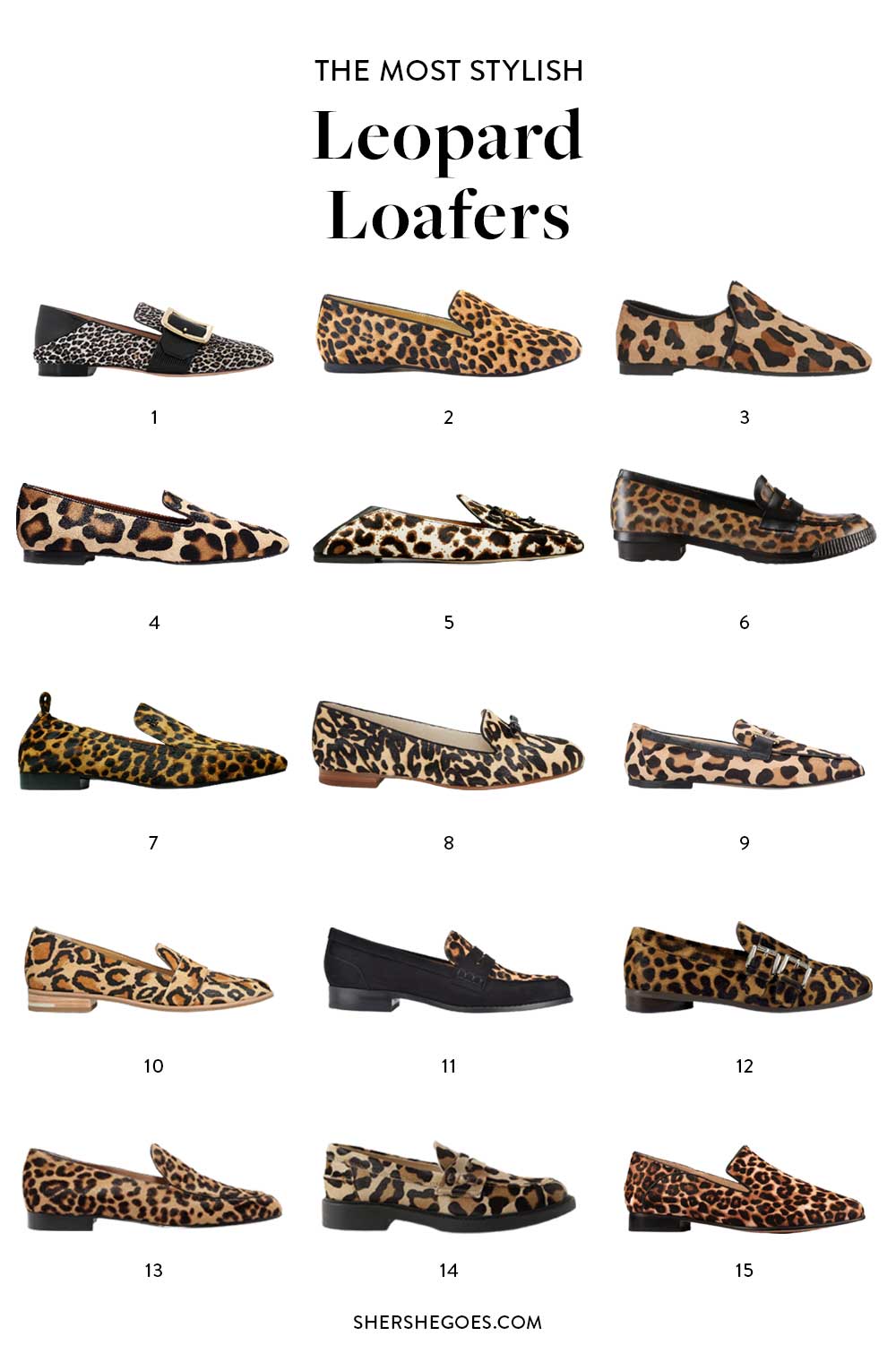 The Best Leopard Loafers for Women (2021)
Leather, lace, leopard print.
Some fashion styles are just classics.
We've written about the beauty of leopard print shoes before, but there's no denying that the original leopard print design was popularized by the loafer.
Pairing one of the most beautiful and versatile shoes ever with a style as bold and daring as leopard print is a match made in fashion heaven!
Keep reading for our 6 favorite leopard print loafers of 2021!
ADVERTISEMENT
Keep reading, or pin this article to save it for later ⇟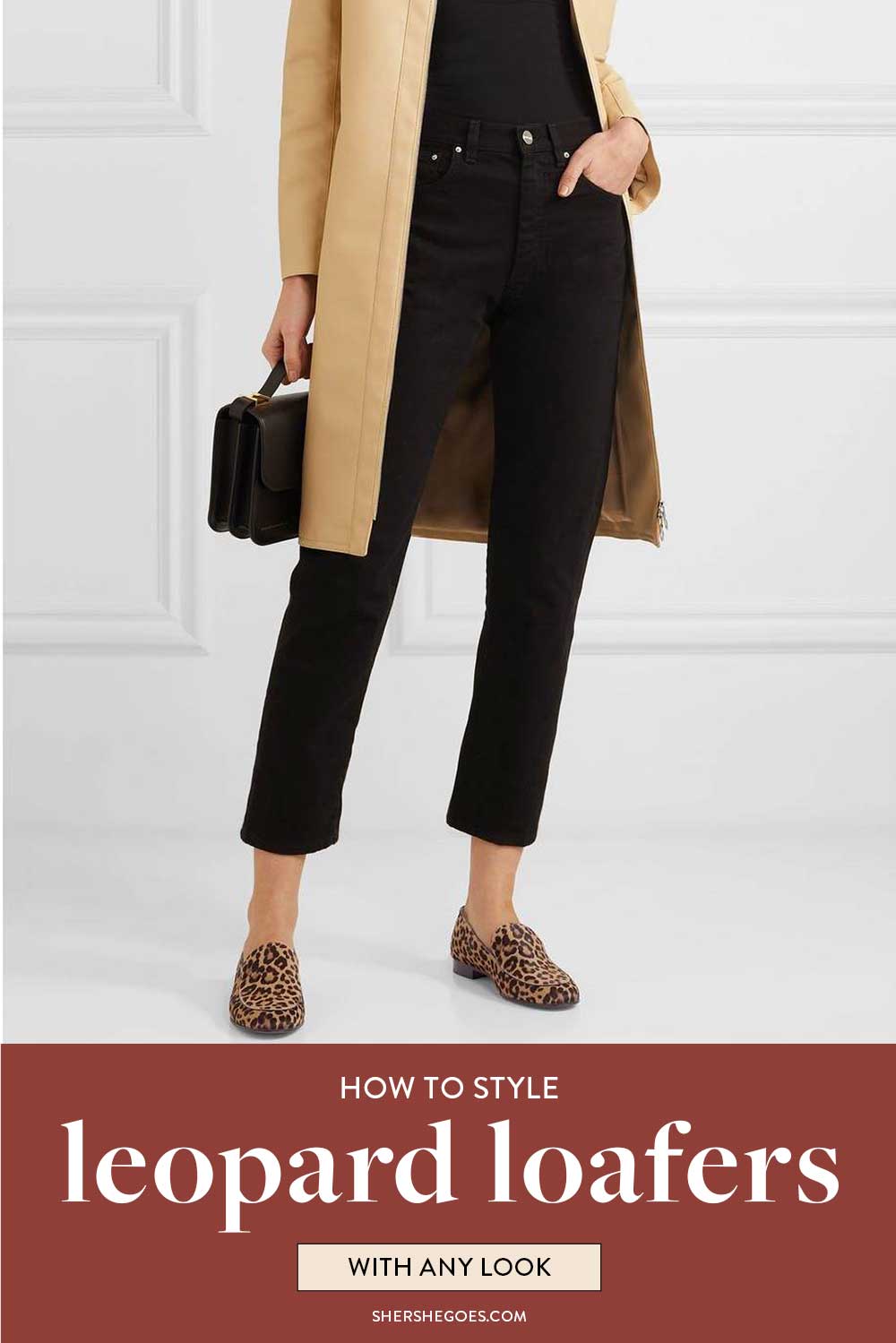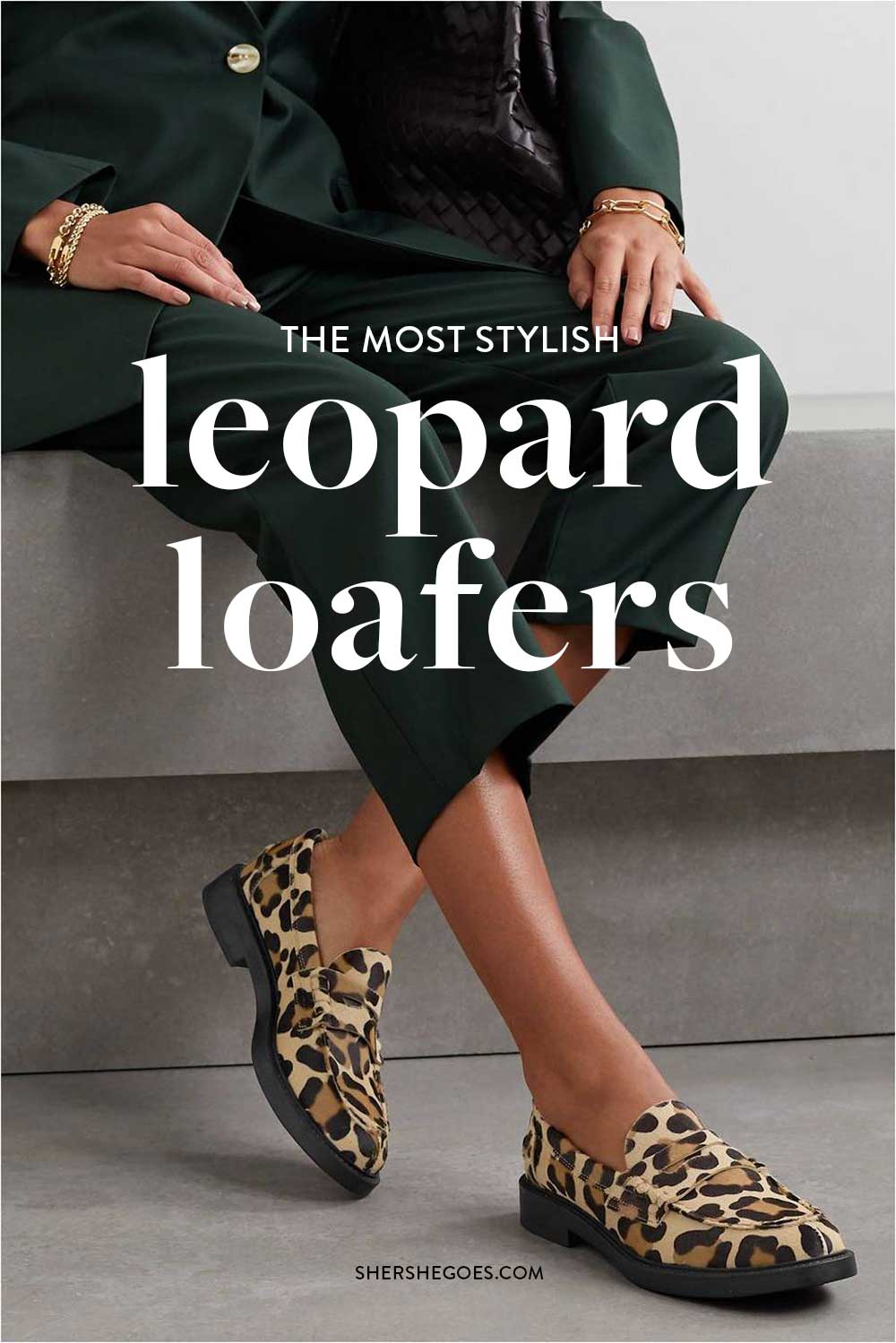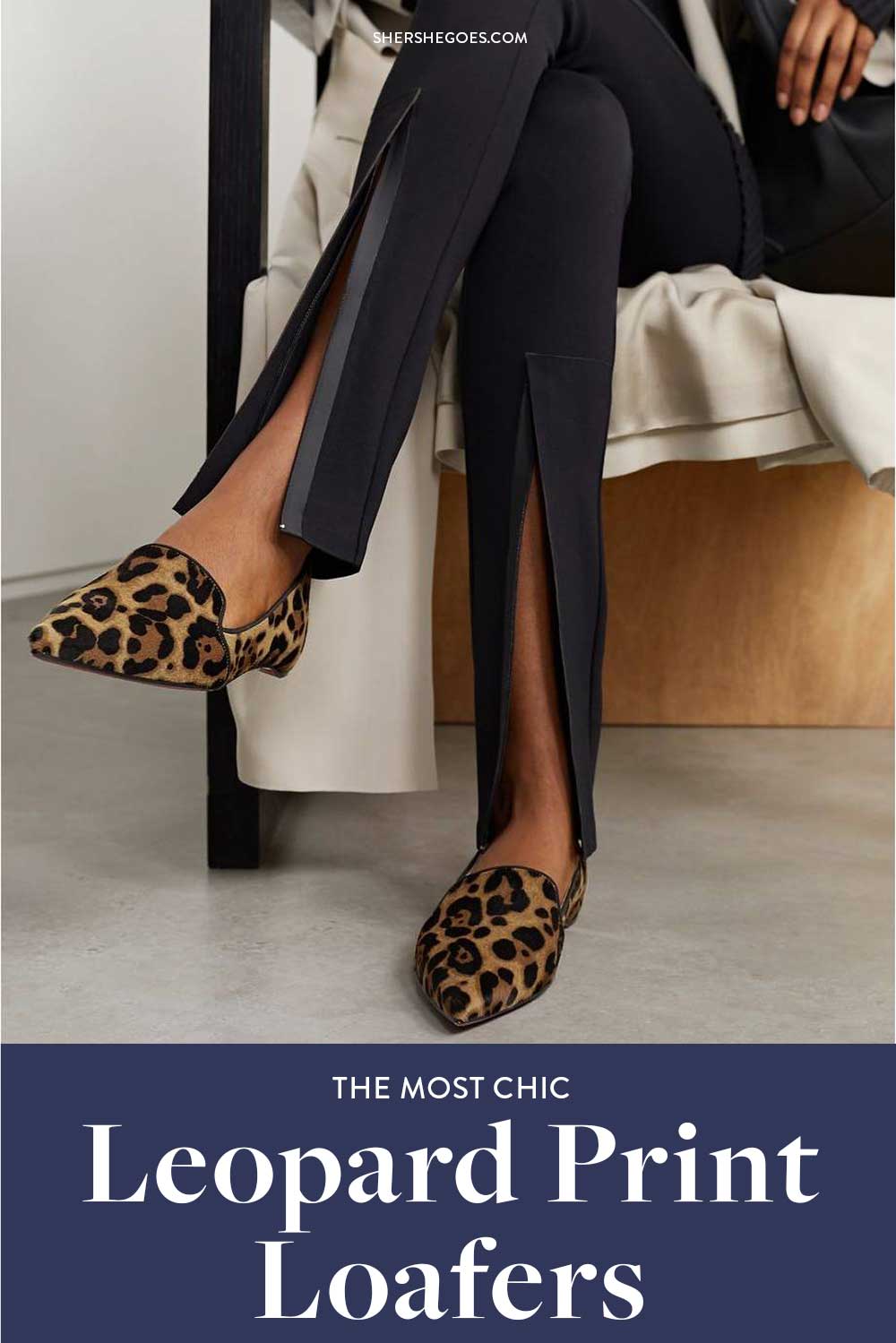 ADVERTISEMENT
---
---
The Best Leopard Loafers (2021)
Add a timeless classic to your shoe closet with our top picks for the best women's leopard loafers!
Top Leopard Print Shoe Brands
ADVERTISEMENT
---
---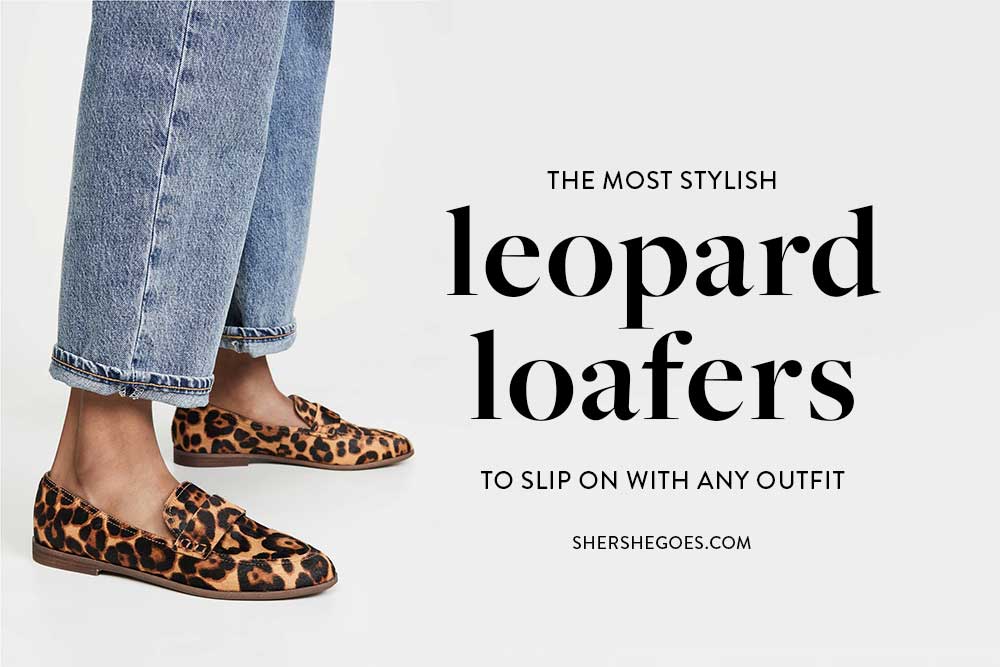 The Best Leopard Loafers
Best Leopard Print Loafers: Margaux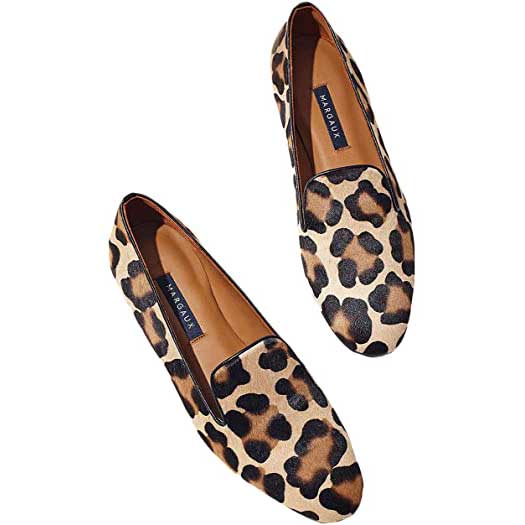 When it comes to traditional leopard print loafers, not much is classier than this pair from Margaux.
The larger leopard spots give these loafers a delightfully refined look, and the supportive leather footbed is surprisingly comfortable, as well!
ADVERTISEMENT
---
---
Best Leopard Calf Hair Loafers: Birdies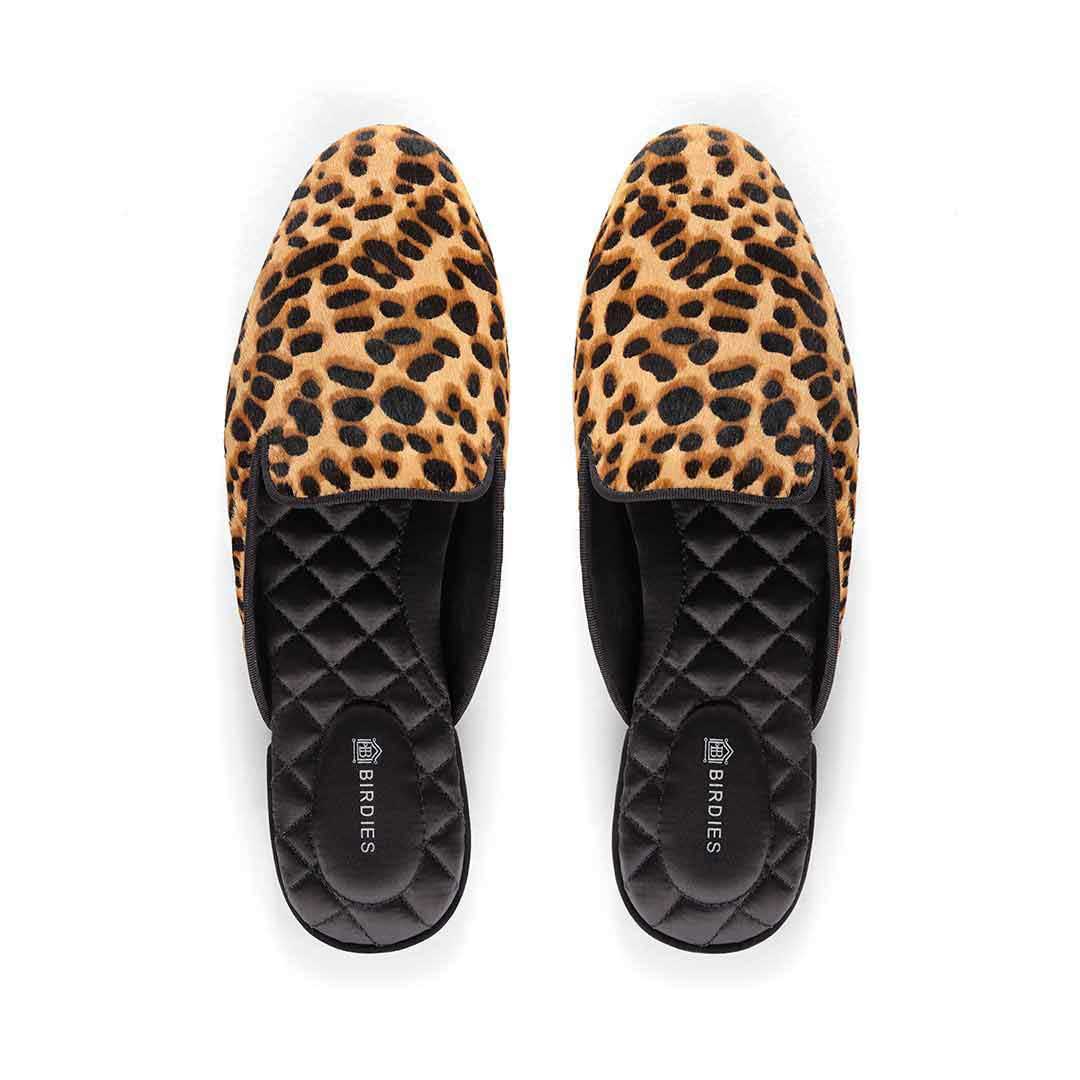 ADVERTISEMENT
---
---
Best Pointed Toe Leather Loafers: CL by Laundry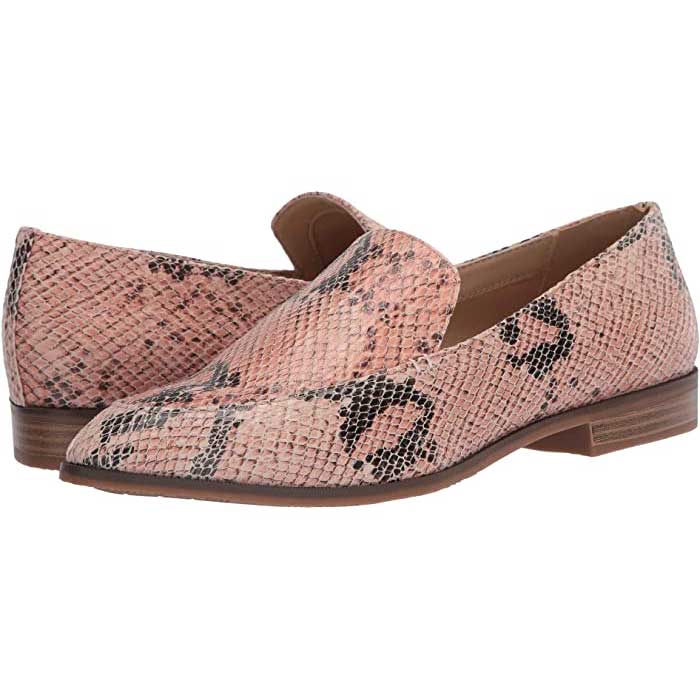 I love these loafers from CL by Laundry because they combine 2 of my favorite footwear styles: snakeskin and leopard print!
Although these shoes are fully synthetic, the pink pebbling is highly reminiscent of snakeskin, and I love how tastefully they overlay the leopard print!
ADVERTISEMENT
---
---
Best Slip On Leather Loafers: Me Too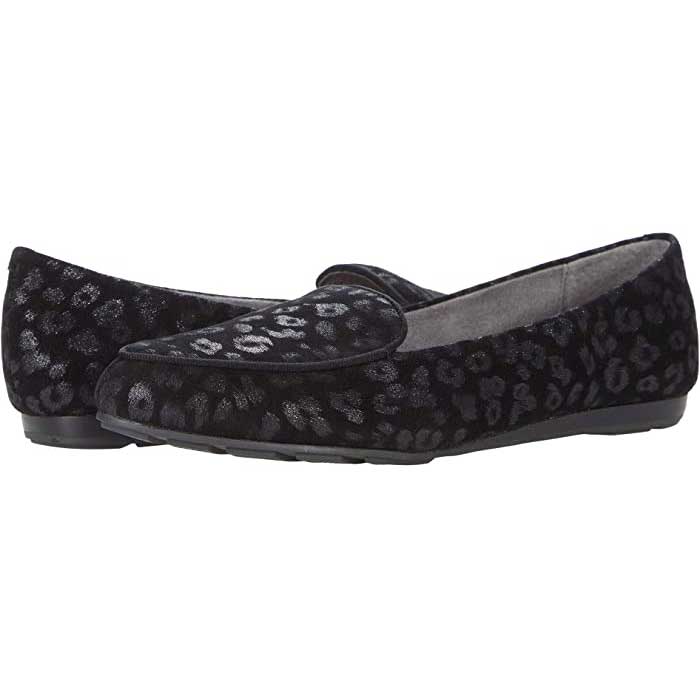 ADVERTISEMENT
---
---
Best Leather Leopard Loafers: Doc Martens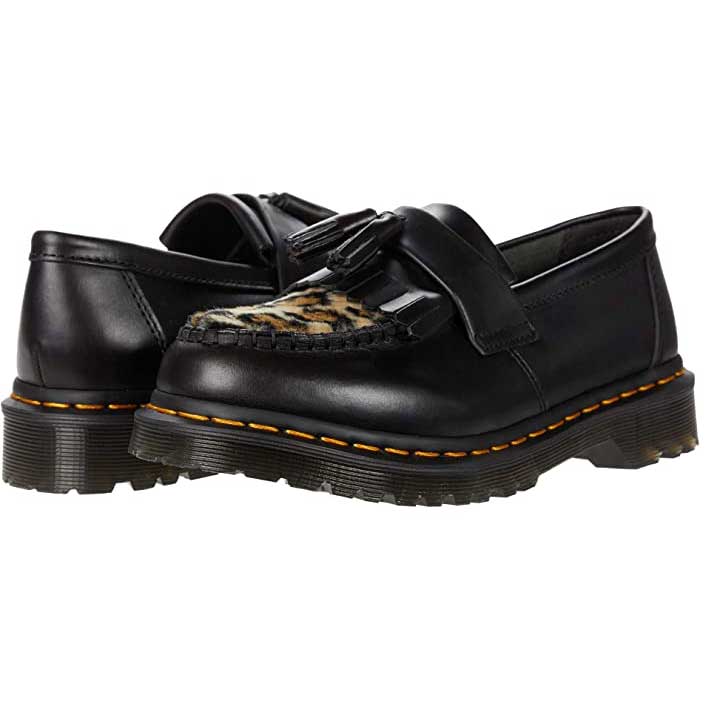 You didn't think a brand like Doc Martens would venture into leopard print, did ya?
Well they do! Sorta.
The Adrian Tassel loafers will remind you of the Doc Martens you are used to seeing – with just a hint of leopard print on the toe cap!
ADVERTISEMENT
---
---
Most Stylish Leather Loafers: LINEA Paolo
When it comes to sleek and stylish, I look for nothing in my shoe closet except these beautiful slip on loafers from LINEA Paolo.
I love the unique bright white leopard print look, and the mini-block heel and vamp bow are tasteful touches!
ADVERTISEMENT
---
---
Shop Leopard Print Loafers
---

ADVERTISEMENT
---
---
Read More in my favorite Comfy Shoe series:
Most Comfortable Shoes
The Most Comfortable Flats EVER
The Most Comfortable Sandals for Summer
The Most Comfortable Boots for Winter
The Most Comfortable Heels (you can actually walk in)
Best Sneakers
The Best White Sneakers that Go with EVERYTHING
Cute Casual Sneakers to Wear Anywhere
Best Boots
The Best Chelsea Boots to Wear All Year Round
The Best Lace Up Boots for Military Inspired Chic
The Best Over the Knee Boots that Make a Statement!
The Best Shearling Boots to Stay Cozy this Winter
The Best Black Combat Boots That Go with Everything
Cozy At Home Shoes
The Best Mules for Easy Slip on Style
The Best Loafers to Look Polished but Stay Comfy
Shoe Reviews
The Best Travel Shoes in Every Style - Sneakers, Slip Ons, Flats & Sandals
Everlane Flats - These 5 Pairs are Extra Comfortable
OluKai Shoes: Sneaker & Sandal Review
Where to Get Stuart Weitzman Boots on Sale
Designer Inspired
The Best Cap Toe Ballet Flats to Get the Chanel Look, for Less
Classic Chanel Inspired Slingbacks (Two Toned)
The Best Chanel Inspired Espadrilles to Rock All Summer
The Best Manolo Blahnik Lookalikes
The Best Over the Knee Boots that Rival Stuart Weitzman Lowlands!
Follow me @Sher She Goes on