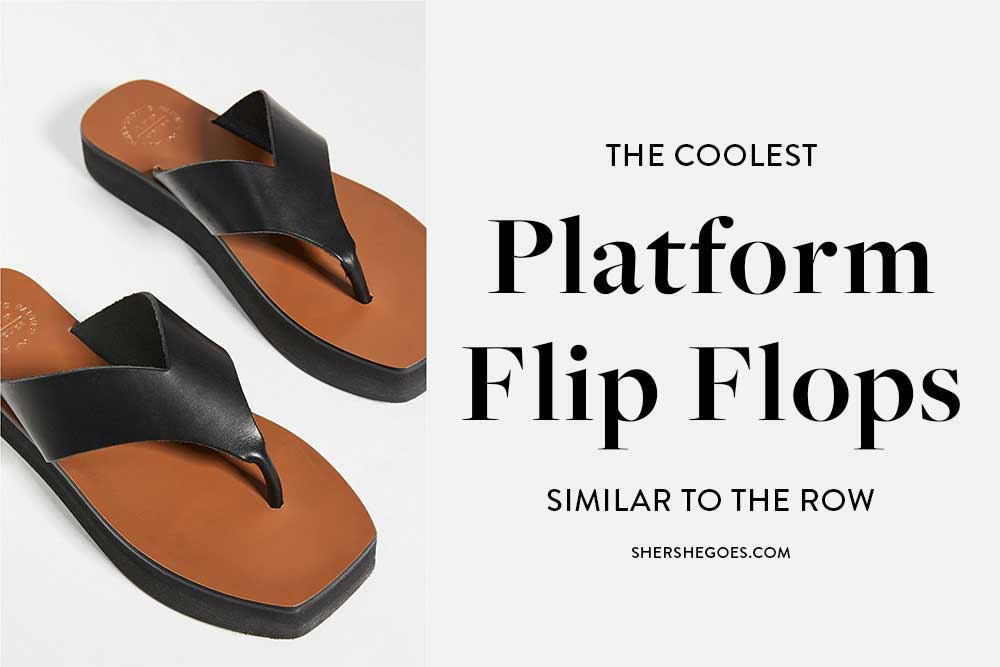 Women's Platform Flip Flops

ADVERTISEMENT
Platform Flip Flops
For most of us, flip flops are merely an overlooked accessory to a casual summer outfit.
After all, who would wear flip flops unless you were lounging around the house, doing something understated, or preparing for a blistering hot summer day by wearing as little clothing & footwear as humanly possible (or legal)?
Right?
Well, I for one used to also think this way until I discovered the platform flip flop.
Made resurgently popular by The Row (you know, just the fashion label created by Mary Kate and Ashley Olsen), platform flip flops have plenty to offer the modern summer outfit.
For starters – and like everything else popular these days – they are retro, harkening back to when platform flip flops were all the rage at the turn of the century (aka the "aughts").
More generally, however, platform flip flops typically bring a more upscale aesthetic, more comfort, and a better leg-lifting look than the traditional (read: boring) flip flop!
Keep reading, or pin this article to save it for later ⇟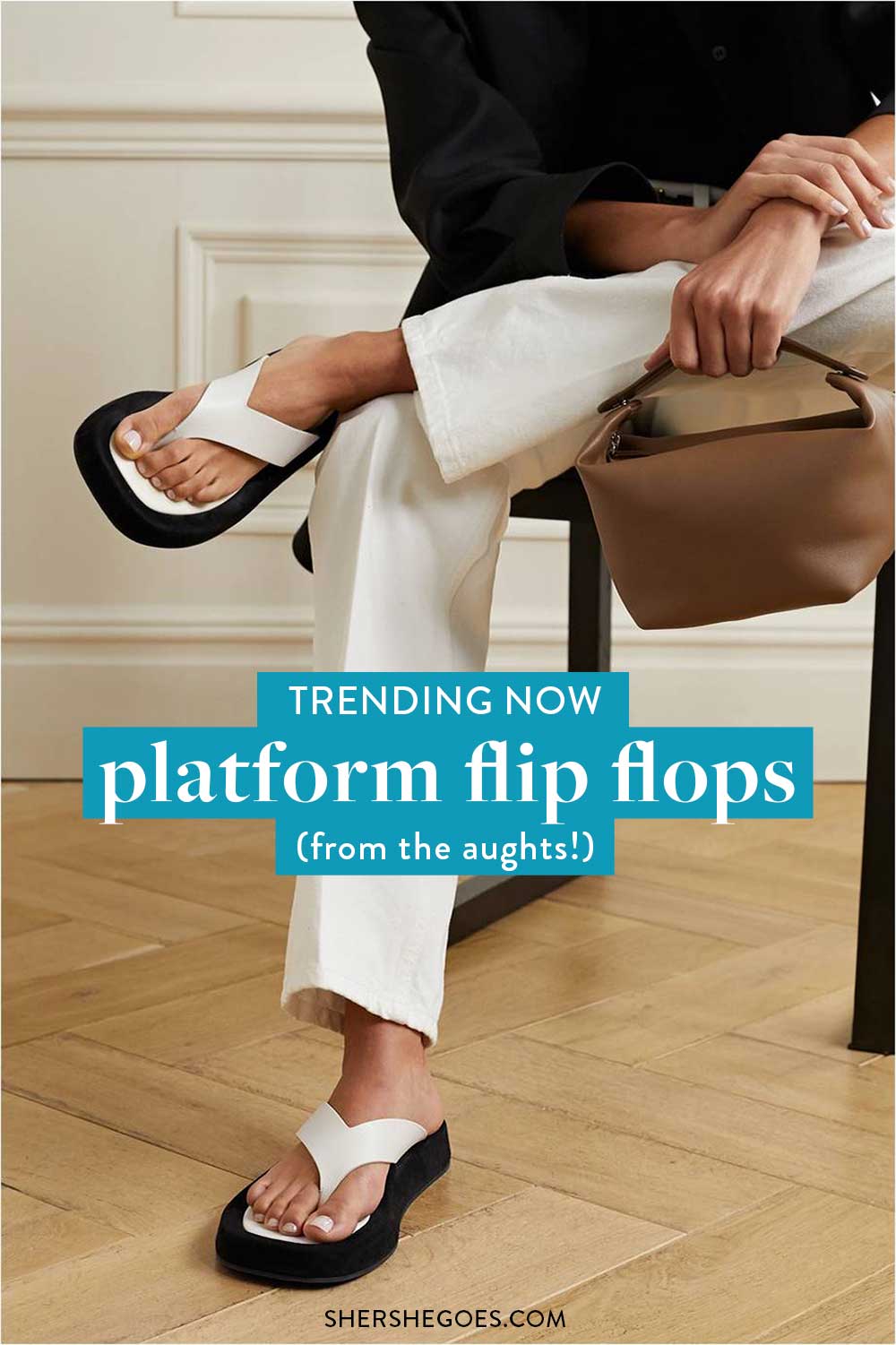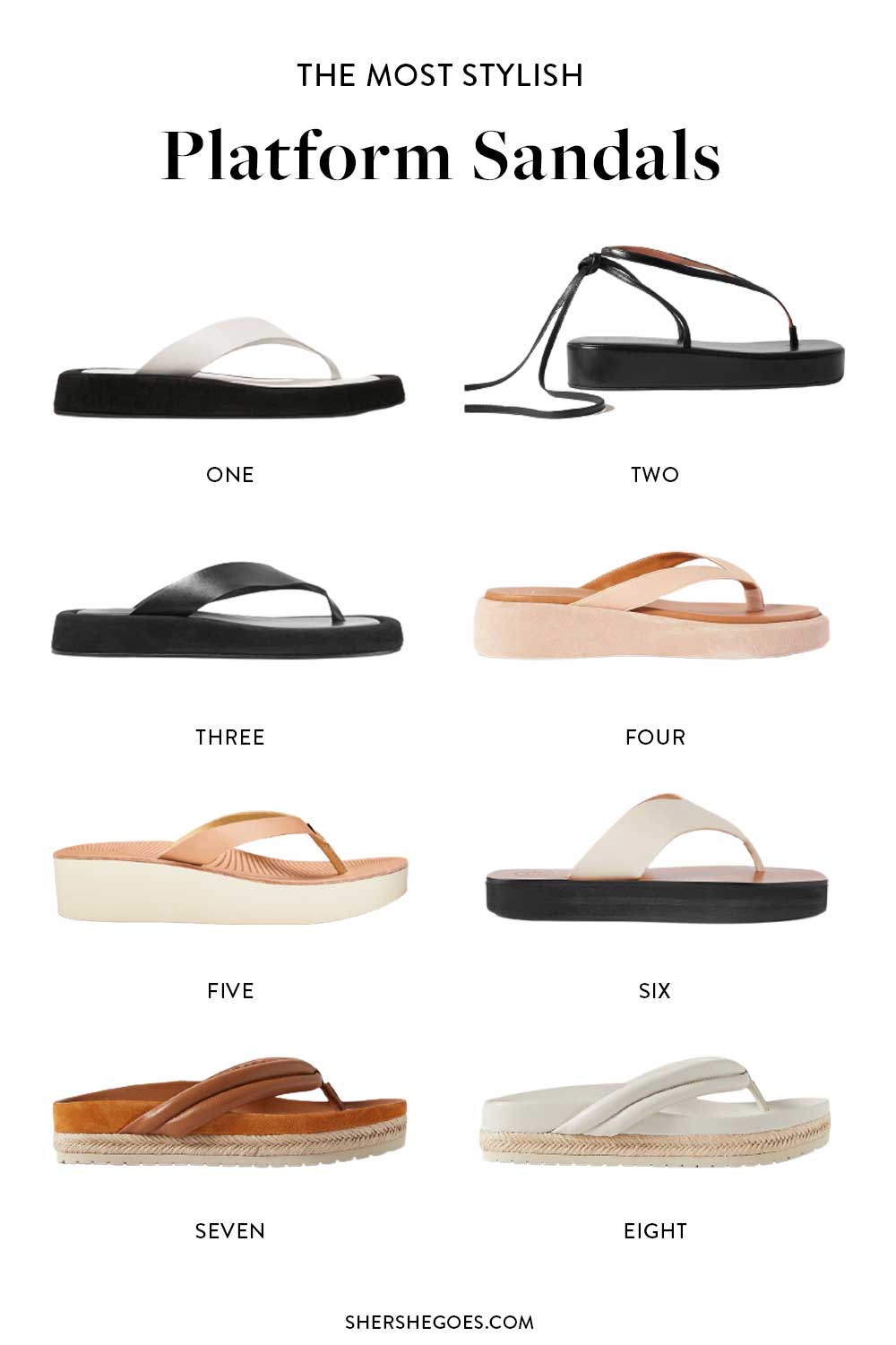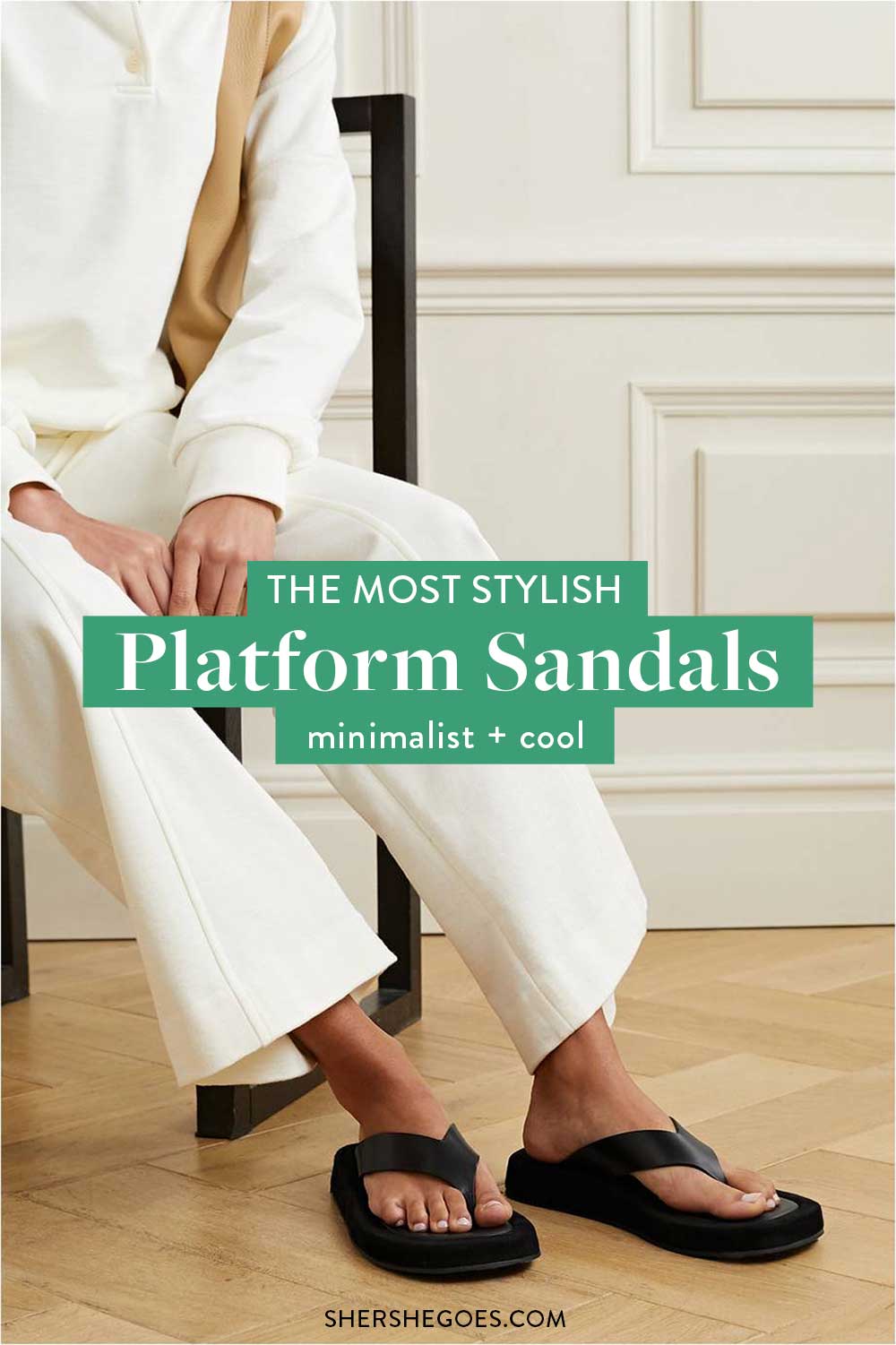 ADVERTISEMENT
---
---
Best Platform Sandals (2021)
Best Minimalist Black Platform Flip Flop: Vince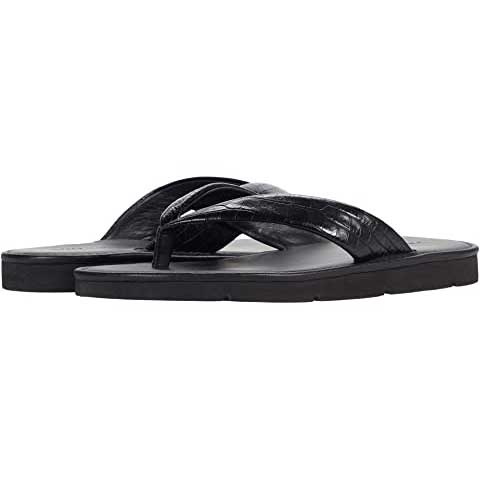 There's not much to these women's platform flip flops from Vince….which is exactly what I love about them!
With no visible branding and a 100% leather construction (from outsole to straps), these black platform flip flops are the perfect way to bring understated luxury to your shoe closet!
ADVERTISEMENT
---
---
Best Criss Cross Platform Slides: Stuart Weitzman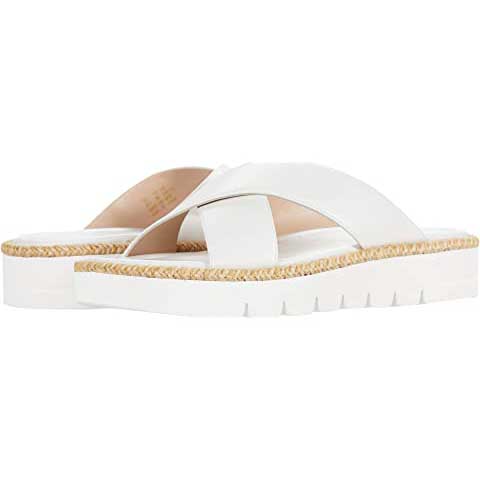 These criss-cross platform slides from Stuart Weitzman impressively balance style and substance.
I love how the bright white leather straps and outsole complement the espadrille-inspired rope trim to evoke chill summer vibes.
Plus, the lacquered nappa leather, lug grooves, and block heel all create a durability and comfort level far superior to the average women's flip flop!
ADVERTISEMENT
---
---
Best Pillow Slides: Steven New York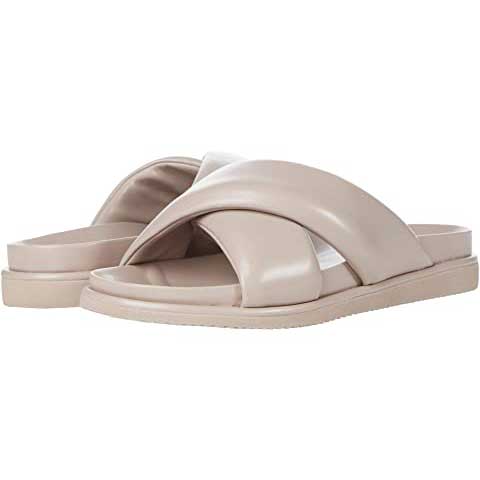 Let's be honest.
No matter how you dress them up, flip flops are (by definition) not exactly the most comfortable or supportive women's shoe style.
For those placing a premium on comfort, check out these pillow slides from Steven New York, which feature a well-bedded footbed that looks and feels like you're walking on cotton candy!
ADVERTISEMENT
---
---
Best Chunky Bow Slides: Sam Edelman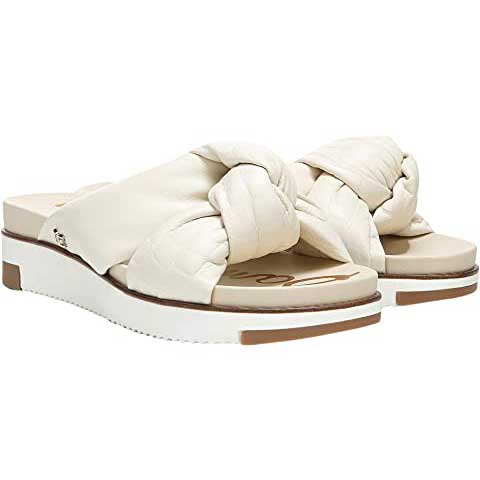 Love it or hate it (no comment here!), chunky shoes are definitely super trendy.
Rock two of the hottest footwear trends with these chunky platform flip flops from Sam Edelman, which feature a convenient slip-on construction, 0.5″ platform heel, and nifty crocodile-embossed leather straps!
ADVERTISEMENT
---
---
Best Platform Thong Sandal: Rag & Bone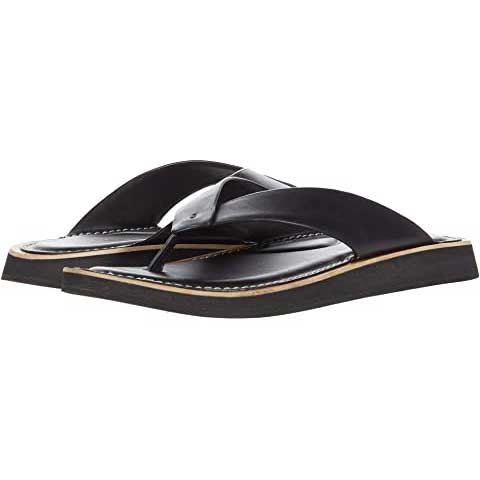 New York fashion label Rag & Bone is known for creating upscale apparel and footwear that is minimalist and, more often than not, black.
Let's just say the brand's take on platform flip flops doesn't disappoint, shall we?
Featuring a molded memory foam nubuck footbed along with a lining and straps made from durable leather, these Rag & Bone platform flip flops are sneaky comfortable, too!
ADVERTISEMENT
---
---
Shop Platform Flip Flops
---

ADVERTISEMENT
---
---
Read More in my favorite Comfy Shoe series:
Most Comfortable Shoes
The Most Comfortable Flats EVER
The Most Comfortable Sandals for Summer
The Most Comfortable Boots for Winter
The Most Comfortable Heels (you can actually walk in)
Best Sneakers
The Best White Sneakers that Go with EVERYTHING
Cute Casual Sneakers to Wear Anywhere
Best Boots
The Best Chelsea Boots to Wear All Year Round
The Best Lace Up Boots for Military Inspired Chic
The Best Over the Knee Boots that Make a Statement!
The Best Shearling Boots to Stay Cozy this Winter
The Best Black Combat Boots That Go with Everything
Cozy At Home Shoes
The Best Mules for Easy Slip on Style
The Best Loafers to Look Polished but Stay Comfy
Shoe Reviews
The Best Travel Shoes in Every Style - Sneakers, Slip Ons, Flats & Sandals
Everlane Flats - These 5 Pairs are Extra Comfortable
OluKai Shoes: Sneaker & Sandal Review
Where to Get Stuart Weitzman Boots on Sale
Designer Inspired
The Best Cap Toe Ballet Flats to Get the Chanel Look, for Less
Classic Chanel Inspired Slingbacks (Two Toned)
The Best Chanel Inspired Espadrilles to Rock All Summer
The Best Manolo Blahnik Lookalikes
The Best Over the Knee Boots that Rival Stuart Weitzman Lowlands!
Follow me @Sher She Goes on