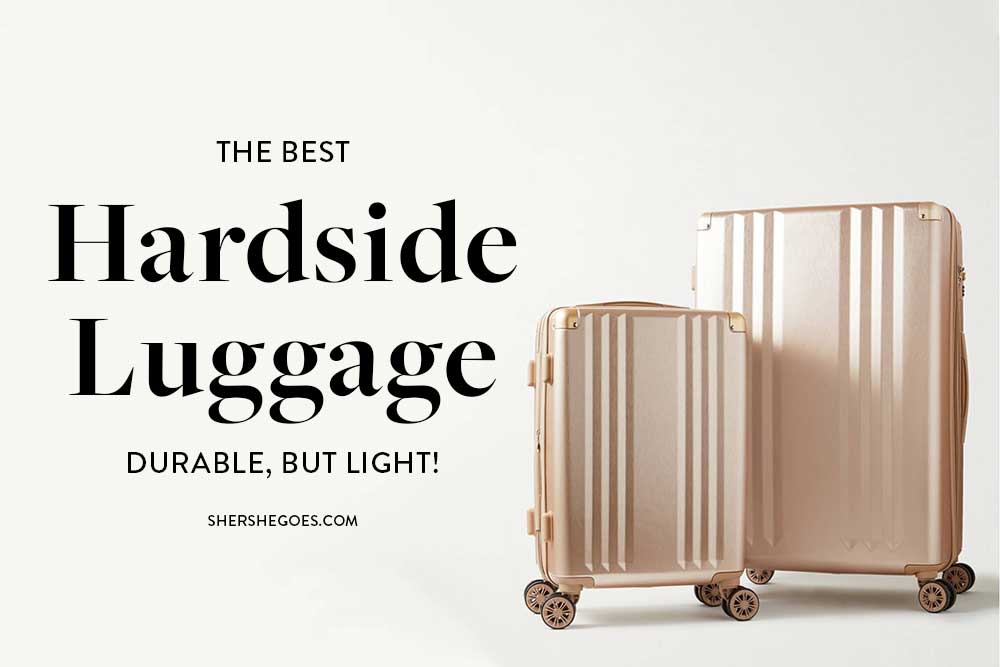 Best Hard Luggage Brands
Best Hard Side Luggage for Business Travel: Briggs & Riley
Most Lightweight Hard Suitcase: Tumi
ADVERTISEMENT
Hardside Luggage
There are three certainties in life: death, taxes, and your luggage taking an absolute beating.
From the sidewalk to the car trunk to the airplane and back again, traveling will show your suitcases no mercy! That's why I'm still incredulous that I exclusively used soft-sided luggage for so many years.
Don't get me wrong, soft-sided luggage has its perks.
Compared to its hard sided counterparts, soft luggage is always less bulky and, because it can be made from nicer materials, far more fashionable.
Alas, all jetsetter neophytes quickly realize the folly of soft-sided luggage. What was once your stylish soft-sided luggage quickly becomes a maddening combination of torn fabric, loose threads, and warped shape.
Traveling with hard shell luggage gives you confidence that your suitcase is protecting your belongings (and itself!) so it's excellent for durability and piece of mind.
If you want to start rolling hard, keep reading for our picks for the best hardside luggage!
ADVERTISEMENT
---
---
Keep reading, or pin this article to save it for later ⇟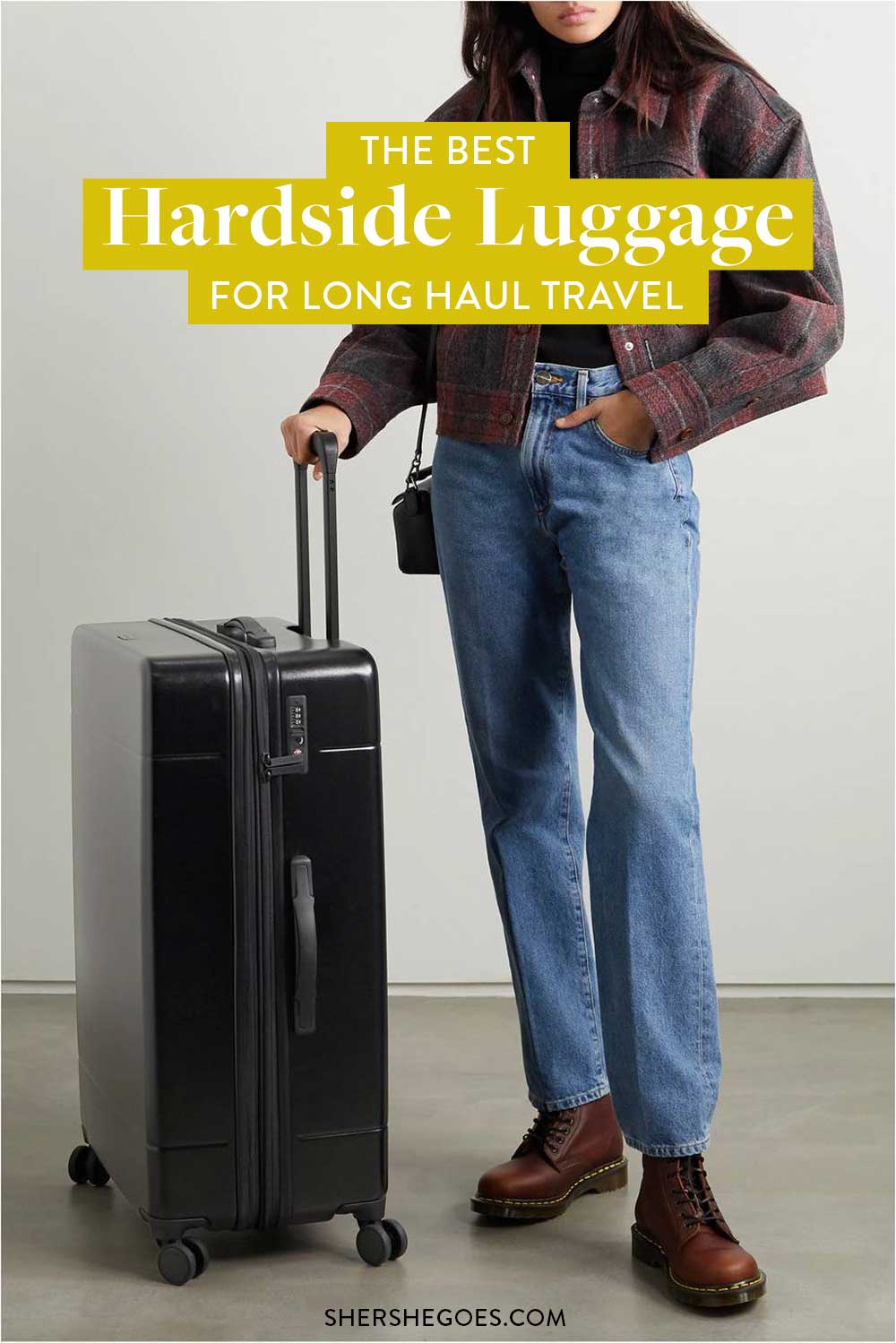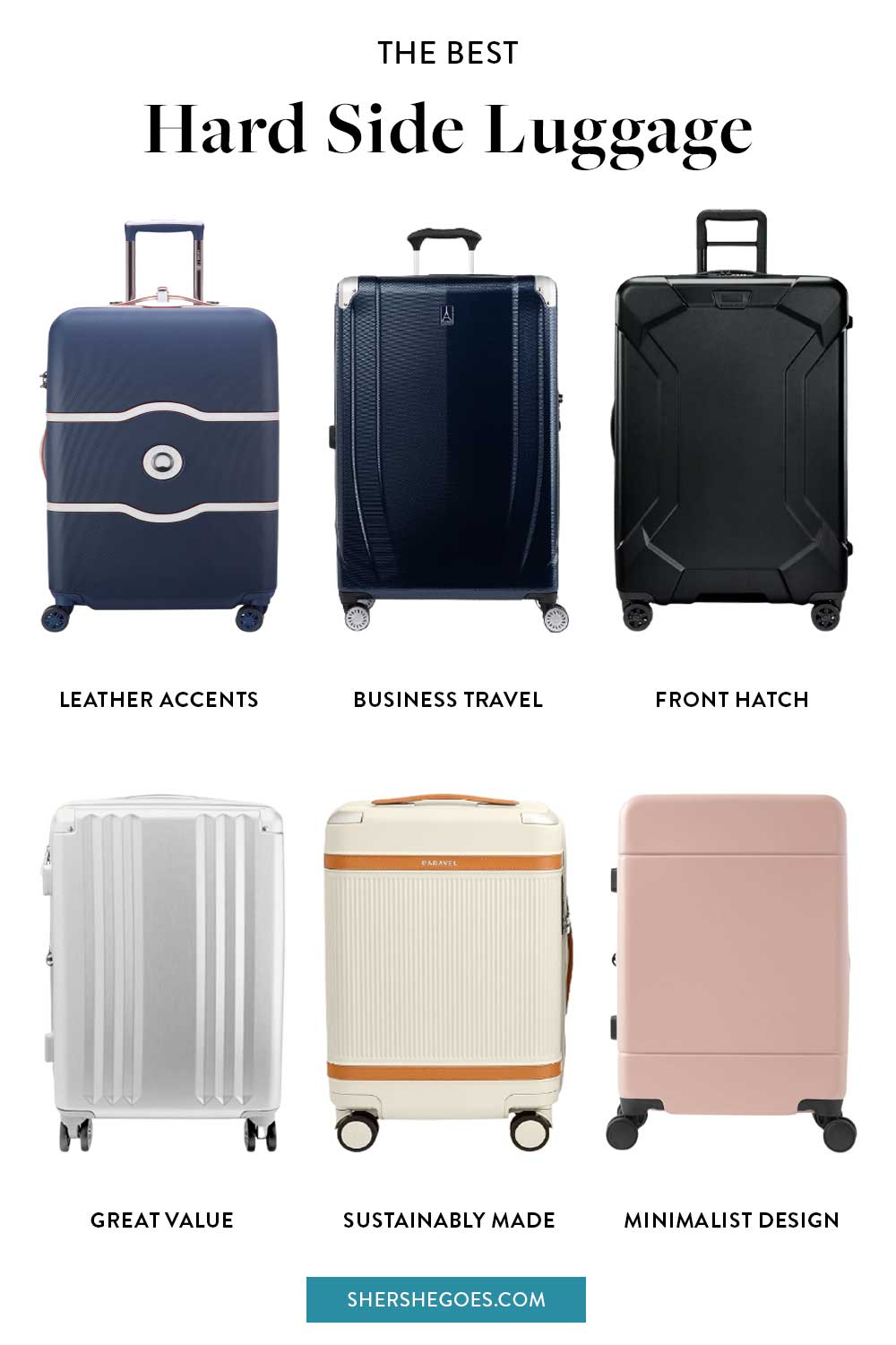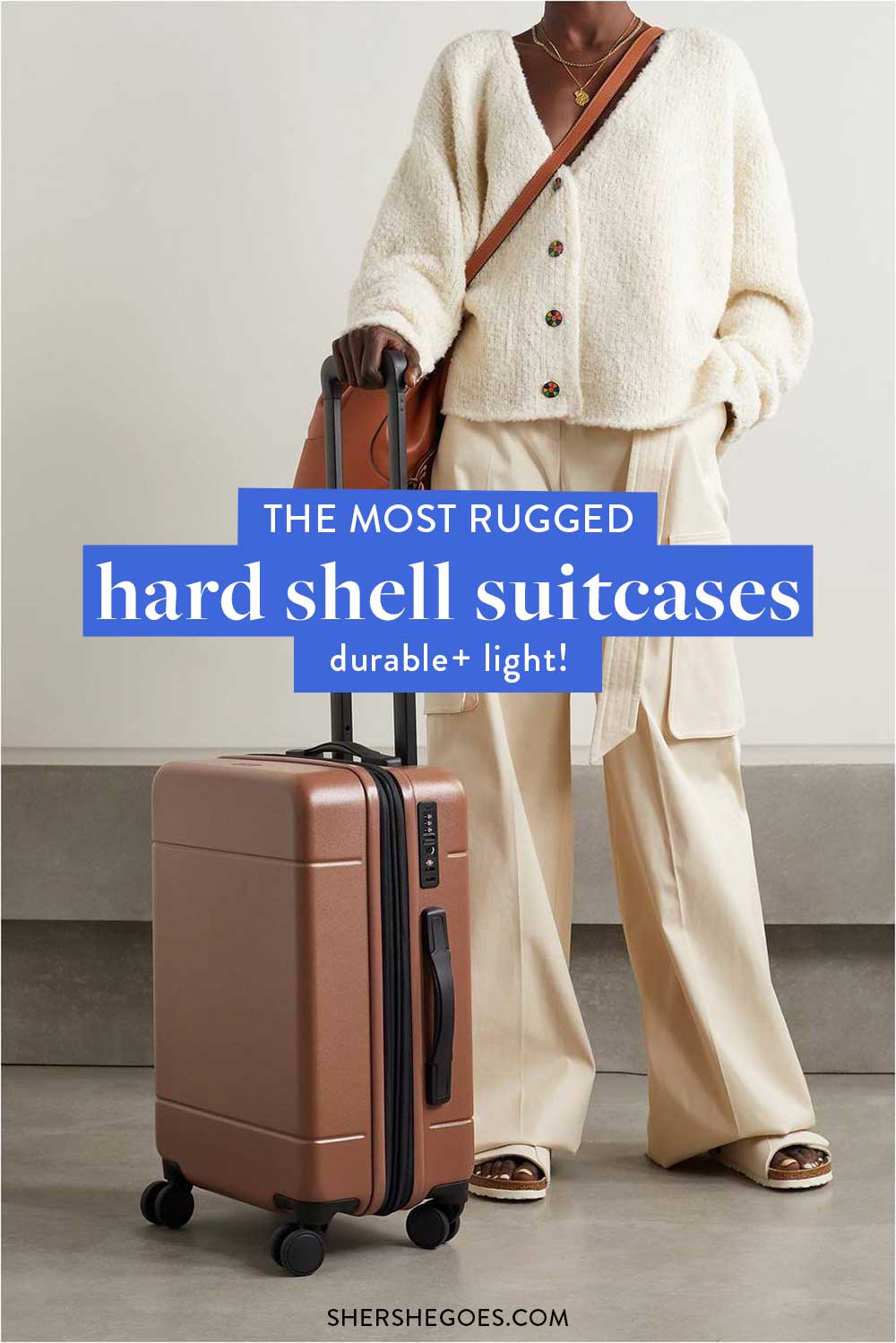 Flying in 2021
Before you hop on a plane, make sure to bring along a face mask!
Face masks are still required on all flights in the US, regardless of vaccination status. These Atoms everyday masks are a really comfortable option, especially on long haul flights, as they're made from a lightweight and breathable polyester.
Best of all, they sit high up enough on the nose to tuck under glasses so you can breathe easier without fogging up your vision!
ADVERTISEMENT
---
---
Best Hardside Luggage (2021)
Briggs & Riley Hard Sided Luggage
Available in 21″, 22″, 27.5″, 28.5″, 30.5″ and 32.5″ sizes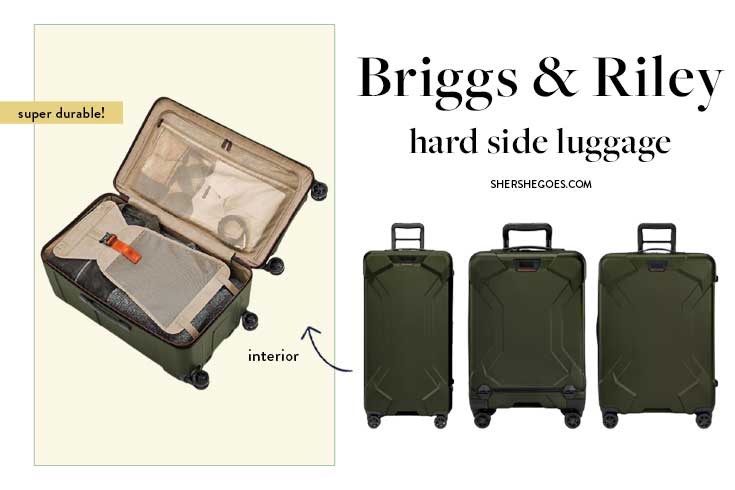 Briggs & Riley makes sleek, durable luggage and their hard side options are impressive.
The Torq hard sided collection features a rugged and sleek exterior that's tough enough to withstand the stresses of travel. I mean look at it – it's built like a tank!
The bags are built like traditional suitcases, with one deep main compartment, so that they can easily be placed on a luggage rack. Inside, there's a built in suit hook so you can keep long dresses or blazers wrinkle free.
All of the bags include the company's lifetime performance guarantee and have a convenient USB port on the side, so you can charge your phone while you wait at the airport.
I especially like how the carry on version has a hinged front pocket, so you can easily access your laptop or chargers. Most hard shell carry on bags don't have this crucial laptop pocket!
And for a stylish touch, the bag's leather name plate can be embossed with your initials for free!
ADVERTISEMENT
---
---
Tumi Luggage
Available in 22″, 27″, 30″ and 32″ sizes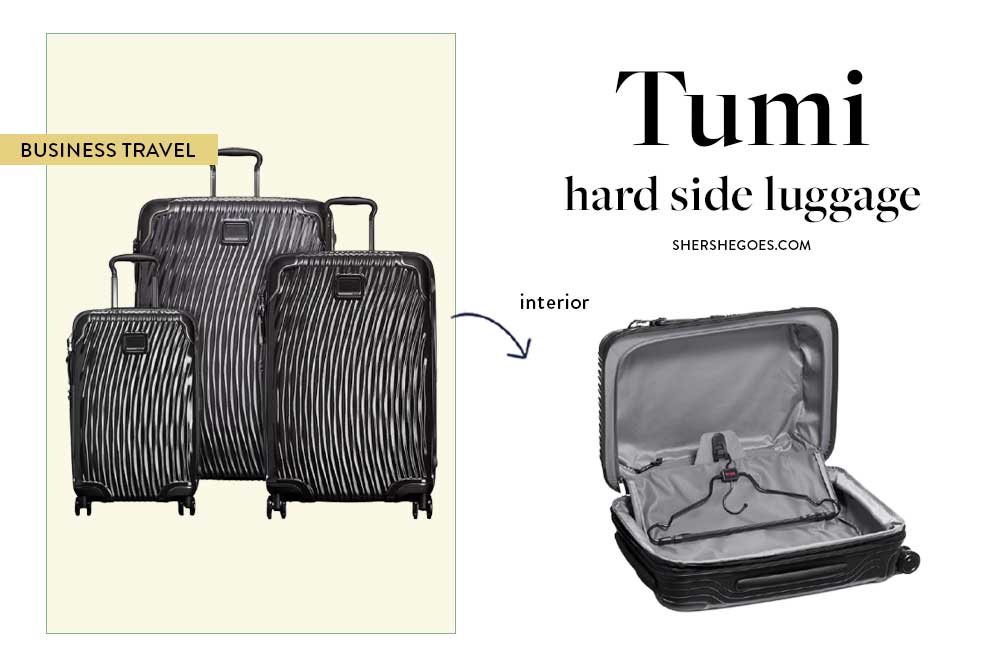 Tumi is one of the most popular luxury luggage companies, and for good reason!
The brand is known for its sleek, shiny hard case suitcases and we particularly love their Latitude line.
It's one of the brand's best sellers as it has the streamlined design and stylish aesthetic of a hard shell, but it's also expandable and light.
The carry on version can easily hold a week's worth of clothes so go ahead! Stuff it to the brim.
The hardshell bags are some of the lightest bags on the market too! Crafted from layers of aircraft-grade aluminum, the outer hard shell is tough but also flexible.
It's designed to withstand cracks, damage and all sorts of climates.
ADVERTISEMENT
---
---
Which is your favorite hardside luggage? Let us know in the comments!